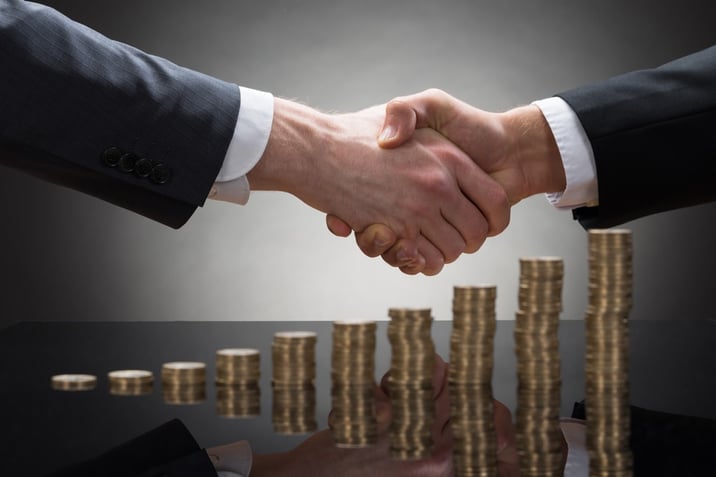 Attracting big clients is something small businesses should not hesitate to set as a goal. There's nothing wrong with being too ambitious in running a business. It is something that should even be encouraged. It's not impossible for small businesses to compete with bigger businesses for clients that are traditionally served by bigger and more established firms. Big potential clients will not prevent themselves from doing business with a small business as long as they get what they need and want.
The following pointers should be useful in attracting large clients.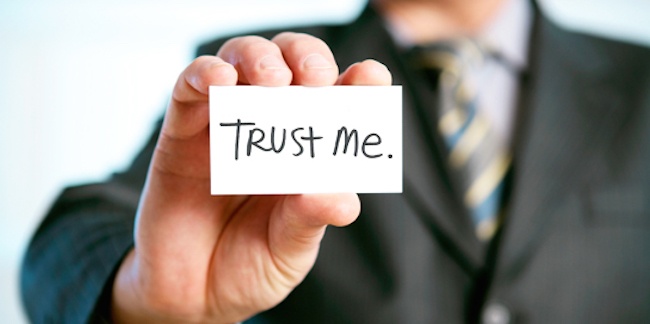 Build credibility.
Credibility is the centerpiece when setting the stage to attract big clients. If a business does not have it, even smaller clients will not bother paying attention. A business needs to be believable in what it is offering. It's important to appear credible when making proposals and commitments.
So how does a business establish credibility? There are three requisites: experience, capacity, and attitude.
Experience, obviously, is something built over time. A business must have served a good number of clients and satisfy or even impress these clients. These clients will provide the bulk of the reputation a business will have. Good feedback from them will translate to a good business image, hence credibility. It is also possible that they will refer a business if they have been impressed by the services or products provided.
Capacity, on the other hand, refers to the ability to satisfy the needs of a client. Obviously, a small company cannot entice a potential big client if it does not have enough machines to manufacture a certain amount of order or does not have enough manpower to provide the required services. It's not enough that a company has the reputation of providing quality products or services. It's equally important to be able to meet the required number of products or to complete a particular task within the required period of time.
Lastly, it's important to show the right attitude. Regardless of how big or small businessmen are, most of the time, they still care about the kind of interaction they have with other businessmen. It's true that the "business is business" shibboleth is widely adopted but this does not mean that businesspeople no longer care about the way people interact with them. Hence, it's important not only to project credibility based on track record and capacity. It's also necessary to show courtesy, respect, punctuality, and eagerness to push through with the business. This does not mean kowtowing to larger businesses, though. This is about explicitly showing intentions to establish a good business relationship.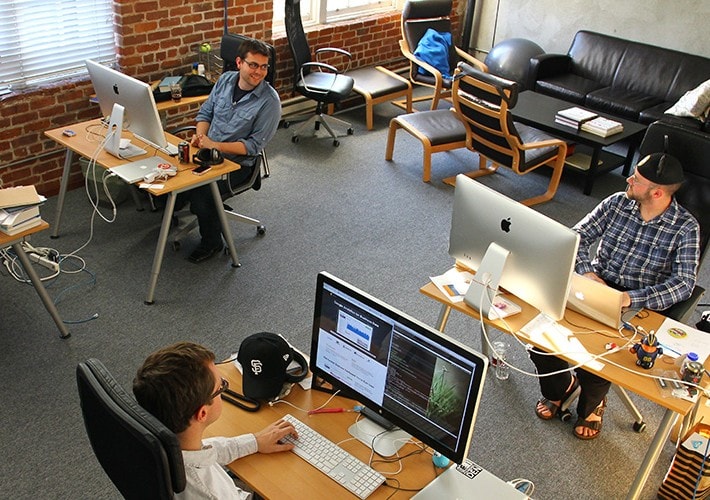 Seek opportunities to be in touch with big potential clients.
It rarely happens that big businesses actively search for small businesses to become their regular suppliers or outsourced service providers. That's why a small business has to find or create the opportunities to interface with these potential big clients. This is where networking comes in handy. For this, it's vital to have an extensive social and professional network from which information for potential customers or demand can be obtained.
One way to do this is to partner with other businesses that may need additional hands to complete a certain project. There are times when the regular suppliers or service providers of major clients are unable to meet the demands they have committed themselves to. These will be great opportunities to have an indirect line to a potential big client. Of course, this does not in any way imply that it's okay to poach other companies' clients. The idea is to meet potential big clients and be acquainted with the ways large-scale businesses work.
It's important to realize that it will not be easy to set an appointment with big businesses. There's a need to exert extra effort to be noticed. It helps getting involved in activities or associations where these potential big clients are active. However, it is advisable to be subtle in trying to approach these big businesses. Aggressive sales pitches easily annoy them. It would be better to do minimal selling and let credibility do most of the talking.
Make the most of online marketing.
Lastly, online marketing should be optimally used. On the Internet, everyone is virtually on the same level. Through smart and efficient strategies like social media and content marketing, getting the attention of big clients will not be as difficult as beating it out on traditional media. A small business may not even need a traditional office to welcome clients and just do most of the promotions online. It is recommended, however, to still maintain a physical business address. This does not have to be a full-fledged office in the city. It can be a co-working space or hot desk that costs significantly cheaper. What's important is to have a physical business address to project credibility.
These strategies should be able to help a small business move ahead and competently compete with bigger businesses. Nowadays, with the Internet becoming ubiquitous, everyone has the chance to make it big and land a major business deal. Being small is not an excuse especially when a business is credible, capable, ingenuous, and committed.