If you're an entrepreneur trying to market and sell your new product to get your startup off the ground; you are left with a few options. It's either you can work from home, you could have rented a small office or there's a third option, the coworking space! And we know which one you would have picked. But what's appealing about coworking space? Well, imagine of yourself that you could grab a free coffee before work just after entering the door, you can easily bump into a marketing agency for your branding movement, meet a graphic designer through referral as well as the web developer, and the community will lend a helping hand whenever you need.
Read also: 6 of Our Favorite Coworking Spaces in Kuala Lumpur
Different types and themed spaces are popping up around the world including Asian countries, and Kuala Lumpur is one of them, of course. The spaces are ranging from minimal and boot-strapped to high-end and luxurious. Surprisingly, it helps keep the balance between social work time and quiet spaces when you need them the most! So for now, forget the stuffy suit and cubicles, give yourself an enjoyable moment at work with coworking spaces in Kuala Lumpur.
Let's take a quick recap of the top new spaces throughout 2018, one of them could be your next office location.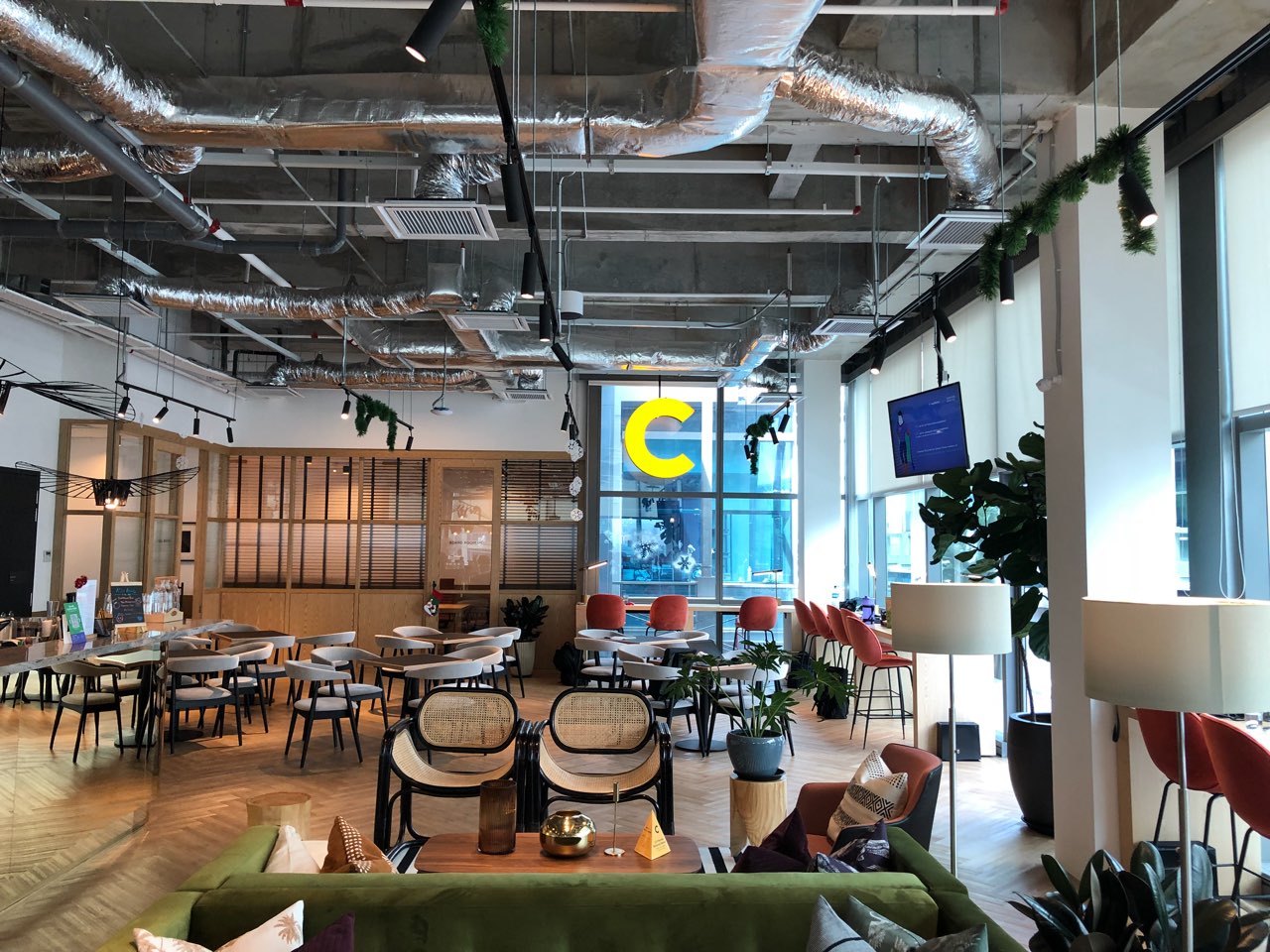 With Common Ground you'll enjoy the constant streams of natural light pouring through its floor-to-ceiling windows and a stunning view of lush greenery inside as well as outside to freshen up everyone's eyes and minds. Depending on the size of your team, Common Ground provides customized areas for you to work at. Ask yourself which suits you best and would produce better productivity of yourself - is it on the cozy sofas, at work tables, in communal areas, or private offices? They have opened 5 new locations this year, and soon to be opening another 10 more in 2019. Perfect isn't it? With more than hundreds of restaurants nearby for your lunch outing and free membership for a gym, this could be part of your shortlist for your upcoming workplace.

At the epicenter of this New Golden Triangle sits KL Eco City that leverages on its highly strategic location. The location itself adds value to this upscale coworking space by creating new standards in technology, accessibility, design and architecture, and functionality. The new space boasts the same focus and feel of Colony's first KLCC coworking space with improvements on some other features. The brand new five-storey coworking facility is just a stone's throw away from Mid Valley City, the Abdullah Hukum LRT, and Eco City KTM stops, which is great for those who commute daily. Not only that, there are tons of eateries all around to give you plenty of options. But, the highlighting part of this Colony new location is its solitary smart office. It comes with a Google Home system connected to a high-end audio system and television screen, permeating the room with a very high-end functional aesthetic. Thinking of having such a modern looking, innovative office? Then this is good to go for you.
WeWork - Bukit Bintang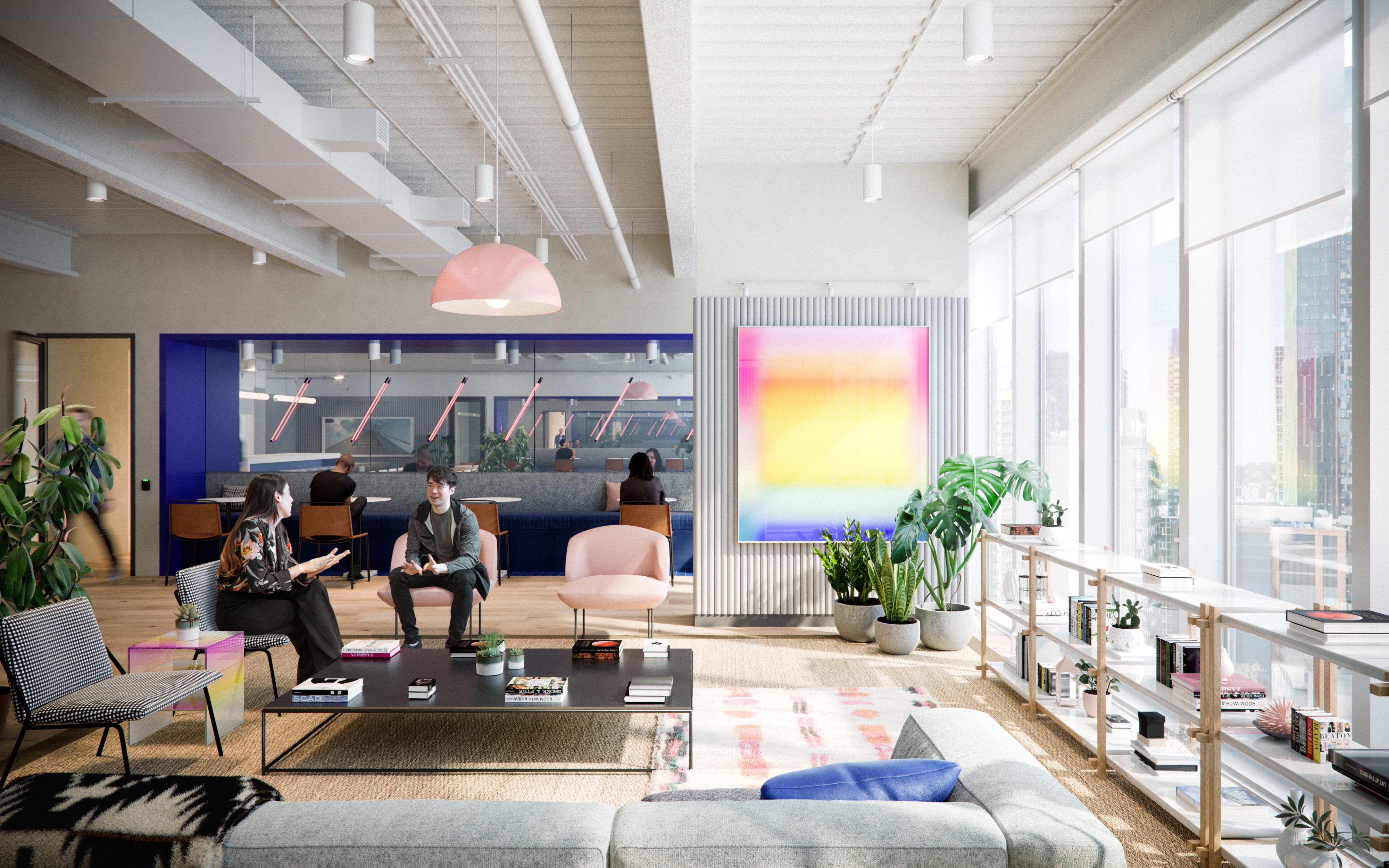 WeWork, Bukit Bintang
Starting in 2010, WeWork, the New York-based coworking space has expanded to over 500 locations around the globe. This year, it has officially made Malaysia as part of its family and aims to open its first location in February 2019. With its fabulous address at Equatorial Plaza in Bukit Bintang, they will offer three main services which are hot desks, dedicated desks, and private offices inclusive of the amenities such as internet access, printers, phone booths, and common areas. Members will get access to WeWork mobile apps which can be used in setting up meetings or events at their space, booking for a customized space, making payments, and being part of the larger social network of WeWork members across the globe.

Aiming to change the way people work together, this Malaysian owned shared space provider, WORQ which plays on the word "Work", will take care all of your workplace needs and facilitate deeper human connections. Following on the success of its first coworking space in TTDI back in 2017, this year, it has spread its wings in Subang Jaya, conveniently accessible by a link bridge connecting the office hub to the Subang Jaya KTM-LRT interchange station. Embracing the local scenes with some injections of contemporary arts, it has made WORQ as one of the best locations for most local startups especially in creative and IT lines due to its fun and cozy place along with the great amenities that they provide. Needless to say, with the cost from RM300 and it's a perfect location which at the outskirts of the Kuala Lumpur city center, a coworking membership at WORQ will definitely be worthwhile.
Read also: Here's Why You Need a Coworking Space in Kuala Lumpur
WOTSO - Summer Suites, KLCC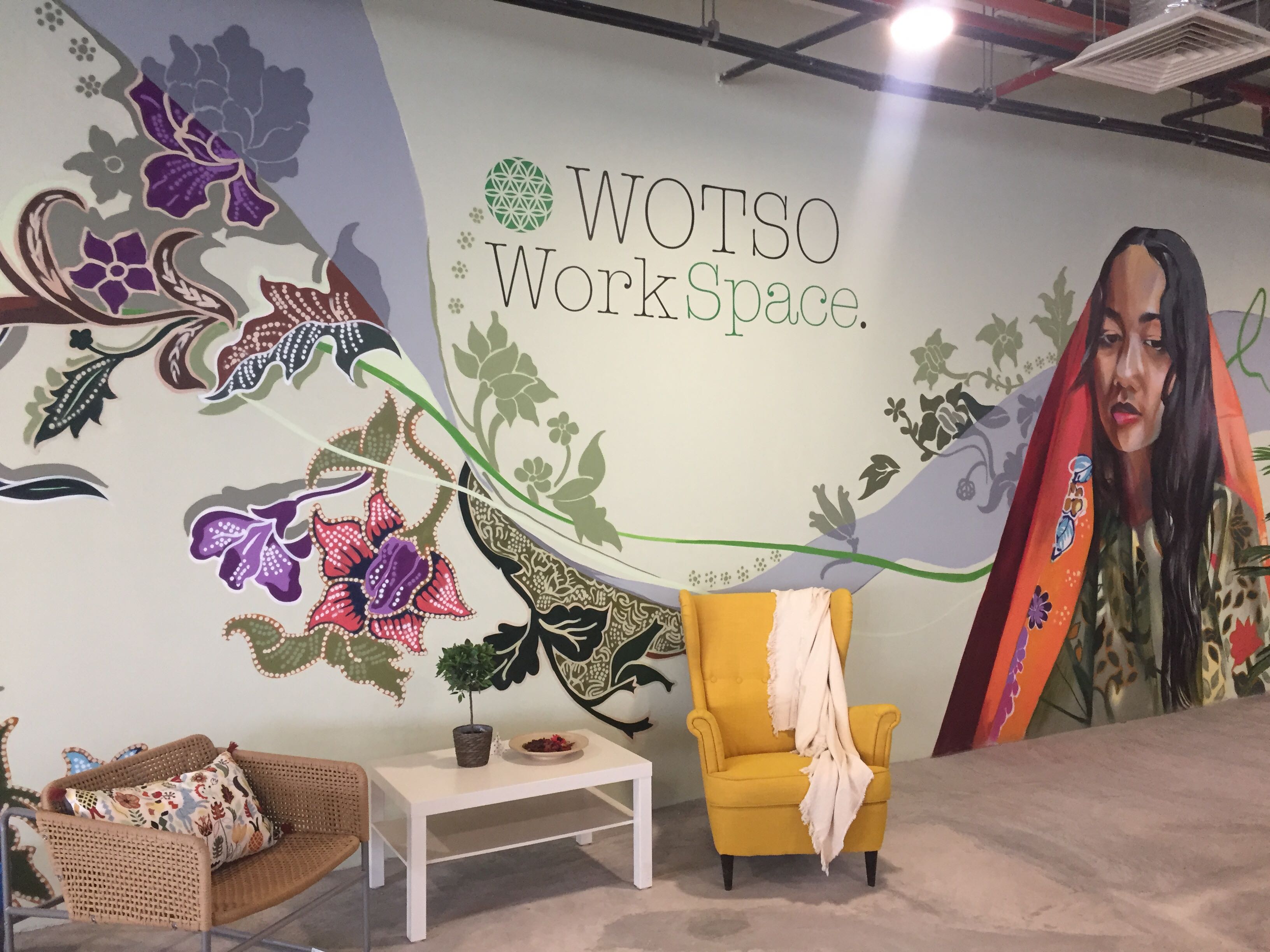 WOTSO, Summer Suites
Entering Malaysia is part of WOTSO's commitment to expand its footprint in South East Asia and it simply marks Kuala Lumpur as its a-must-location invasion. If you're a nomadic entrepreneur who's always traveling to various cities, with their WOTSO passport system, you will gain free access to other WOTSO workspaces in different cities. This is part of growing the WOTSO network from its main territory which is all over Australia. Bringing back the same vibe from WOTSO Australia into its newest branch in Kuala Lumpur, it fosters the hyper-localized working communities with some touch of Malaysia scenery inside the office. And if you're commuting, worry not! This venue is conveniently close to the Dang Wangi LRT and Bukit Nanas Monorail stations. Whether you work alone or in a large team, WOTSO will find a space to suit you.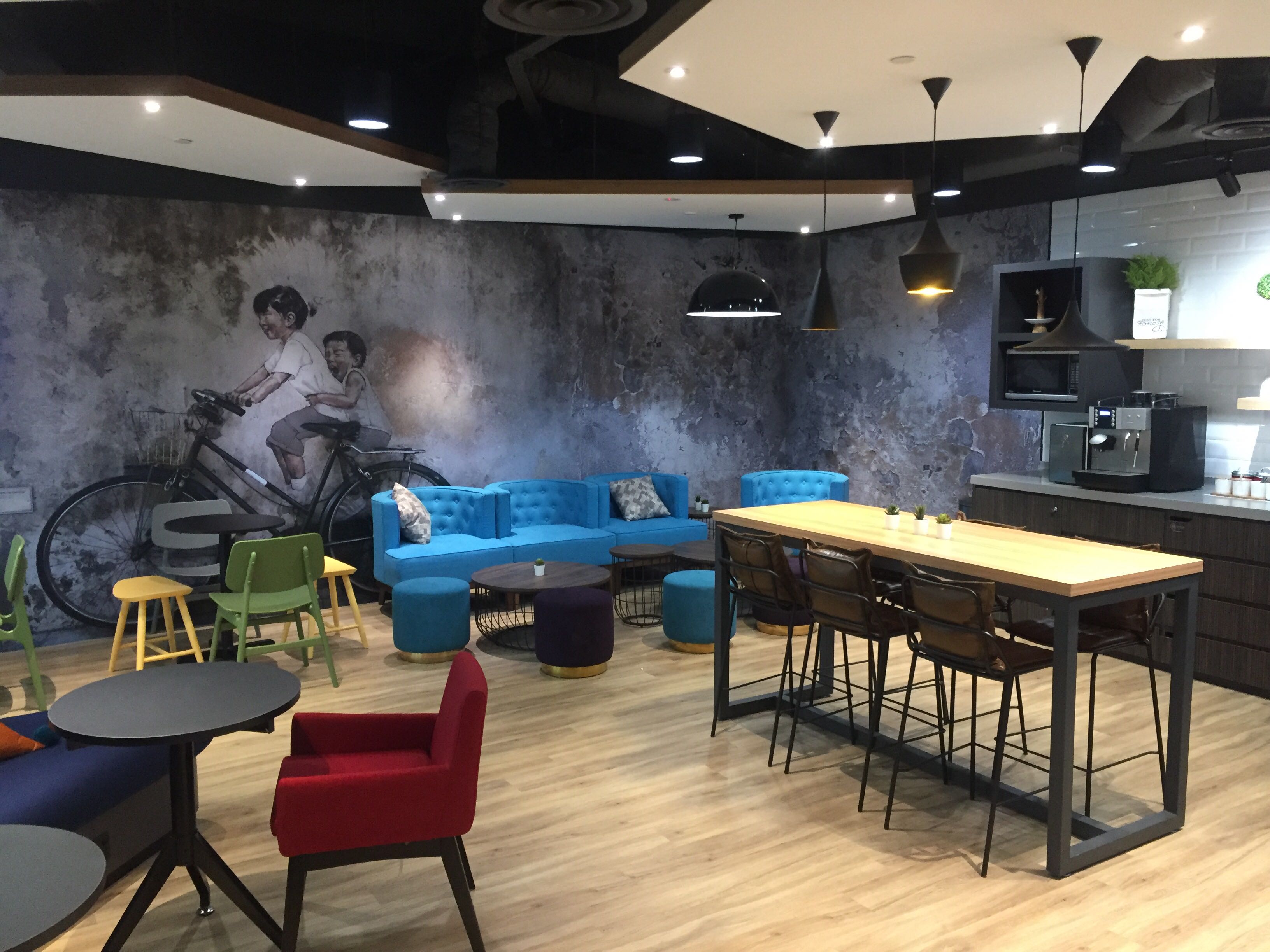 Compass Offices, Bukit Bintang
Straight from Hong Kong, it flew to Malaysia to tap into the potential of the emerging new commercial hub of the city, Compass Offices is now available in Kuala Lumpur. You can simply take the train and stop by the MRT Bukit Bintang station and within a 5 minute walk, you can find the perfect place for you and your team to work. Compass Offices will help relax your mind and make you feel at home with their localized wall decor, such as the popular Georgetown wall art you find in Penang. You can also work worry-free with the help of its amenities such as high-speed internet connection, CCTV security, print/copy services, and enjoy access to a modern pantry, exclusive lounges, and discussion rooms in their spaces.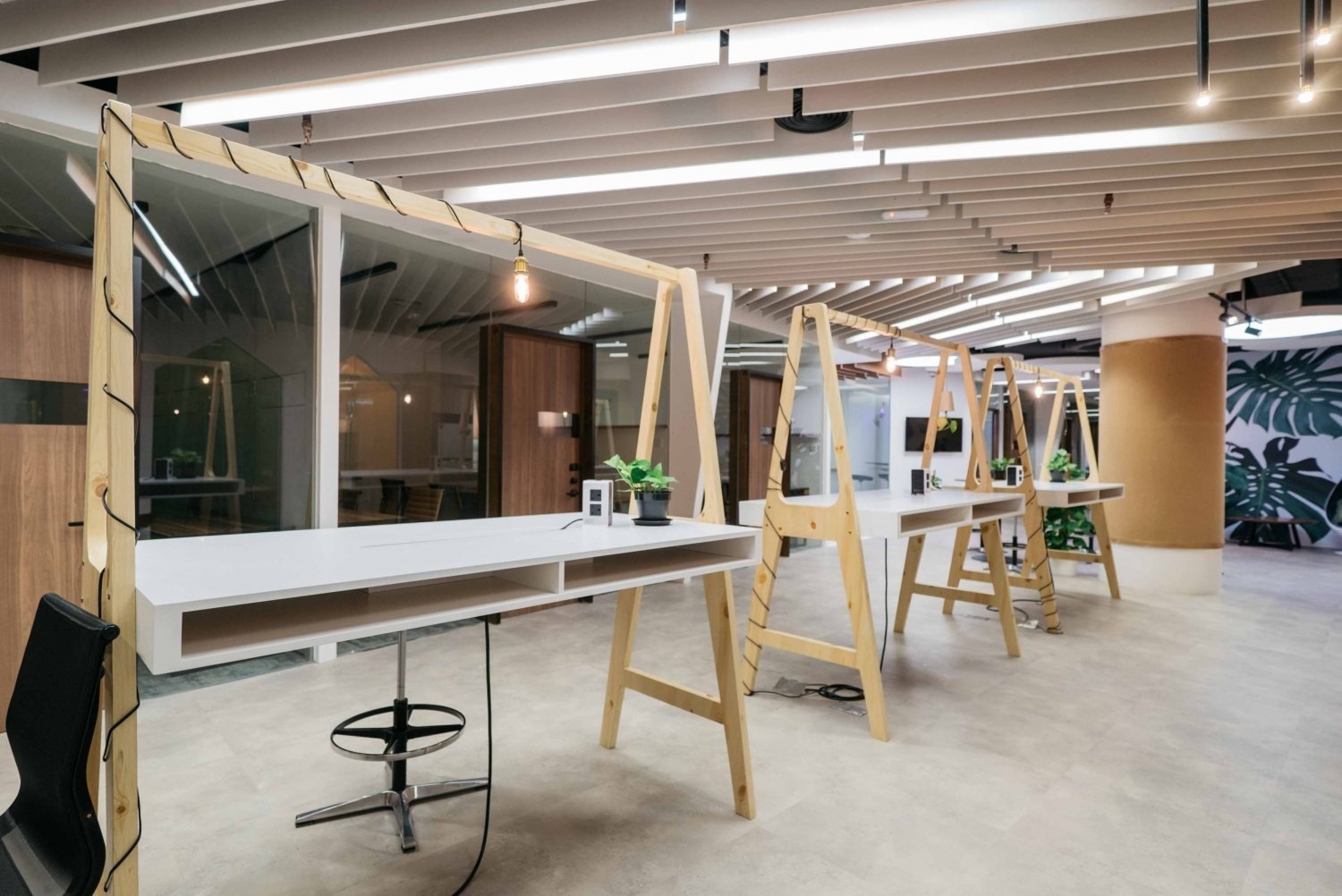 You have seen a Lab Cafe in KL, right? But have you found a laboratory workspace? Now only you can find it here in KL. There's another local coworking space with a new location opening up earlier in the year. Paramount Coworking, stemmed from the idea of collaborations, has born another baby of Co-Labs in Damansara Utama known to the locals as Damansara Uptown. Tucked away on the fourth floor of Starling Mall, there's a sign of Co-Labs with the concept that physically looks like a laboratory workspace for encouraging innovative, creative ideas and cross-collaborations as well as accommodating an impactful and meaningful experience of working together. Their private offices are integrated with thumbprint technology, so you can put away all your worries about leaving behind any important documents or data. They believe that their space is "Where Amazing Happens". Thus, the members are offered the opportunity to work, learn, play, and up-skill themselves. Be their member, and stay tuned for their upcoming locations.
Read also: Growth of Coworking in Kuala Lumpur: What You Need to Know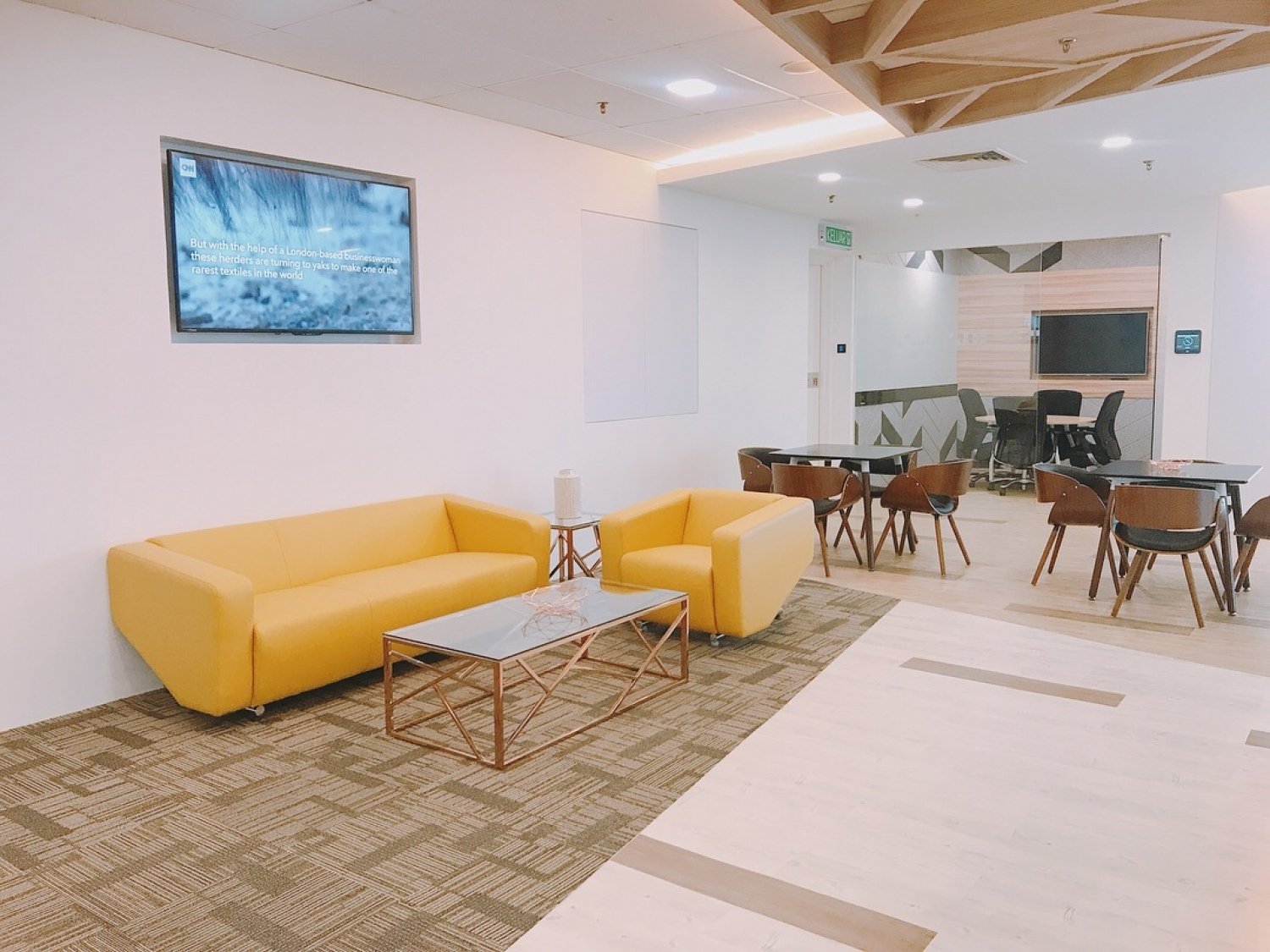 Centennial, KL Sentral
Be hassle-free, because Centennial, a serviced office which just opened its new branch in Axiata Tower this year, will provide you the convenience of moving into a new office without having to worry about things like moving furniture, connecting to the internet and so on. With its prime location within the KL Sentral area, conveniently close to all sorts of public transportation, this is the perfect place for your new office which will also put you at the center of the action, boosting the visibility of your business. Their professional support and housekeeping services will give you assistance in administrative tasks and keep your place clean and tidy. No matter what your company size is they have the capacity to cater to all businesses. It comes with a fully equipped pantry for you to have free flow of coffee and tea along with all other main amenities. So, look no further than Centennial.
As aforementioned, these days, it could not be denied that with the integration of recreational and working zones, the overall work environment is diverse and holistic. Without a good venue to work, your business or company might never see the light of the day. No matter where the places are, the spirit of people for change and innovation is just the same. So, if you're one of the tribes of the digital nomads, SMEs, solopreneurs who are flooding into this freelance field, feel free to browse more spaces across Kuala Lumpur while they can still facilitate you to their current available spaces before they're fully booked!