Image credit
Hello, Founders! Are you a foreigner needing to set up an organization or expanding one in Malaysia to catch the ASEAN market? Use this post as a guideline so you can take advantage of Malaysia's potential as a key market hub in the region.
In spite of the fact that it is moderately easy to begin a business in Malaysia, particularly a small one, it's in any case imperative for an outsider to know first the preliminaries, points of interest, constraints, and legalities associated with starting a business in this country. This article contains essential data to help guide you along the way.
---
Read also: The Rise of Suburban Serviced Offices within Klang Valley: Here's The List to Check Out
---
Why Malaysia?
Geographically, Malaysia is located at the core of the ASEAN district and in direct reach of more than 600 million individuals. Malaysia is positioned 10th as far as budgetary allure contrasted with different nations in Asia Pacific. Malaysia is an incredible option in contrast to Singapore for a territorial central headquarters because of business costs.
Malaysia is evaluated the world's number 1 in getting business credit. When starting a business, there are only 3 frameworks to seek after and all that's needed is 6 days to process applications.
By ranking, Malaysia is the 4th on the planet in ensuring financial specialists against abuse of corporate assets for individual gain. In the interim, it is positioned 10th in the Foreign Direct Investment (FDI) Confidence Index with rich customer markets and bottomless natural resources.
Out of 59 economies in business efficiency, Malaysia is ranked at 4th - outperforming established nation from Europe and the Asian Pacific. Malaysia recorded a 350% expansion in FDI throughout the initial nine months of 2018 contrasted with the similar period a year ago.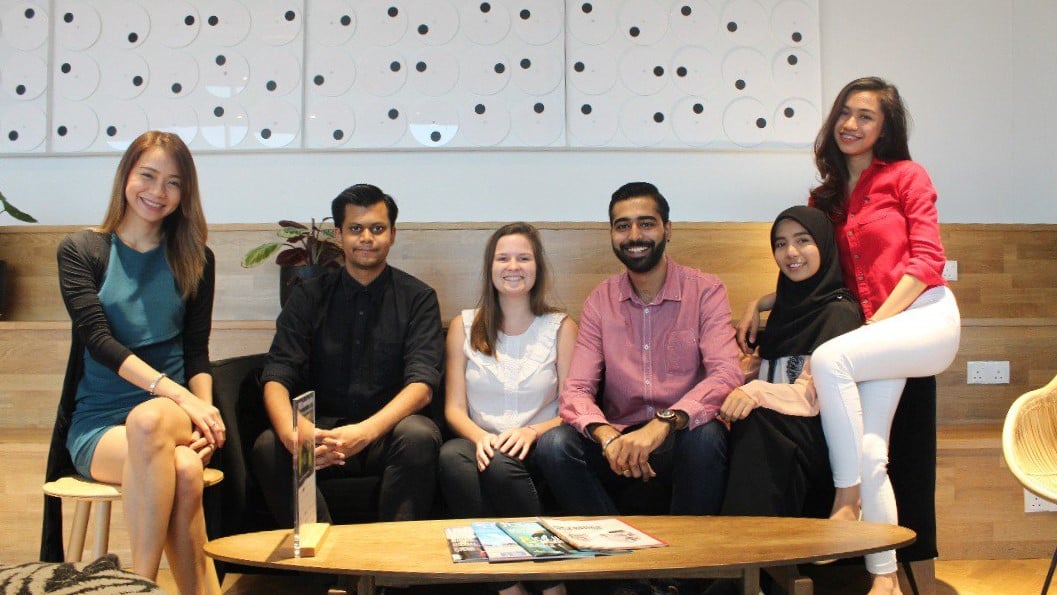 Malaysia is a melting pot of cultures, languages, and backgrounds. This diversity has provided Kuala Lumpur with a competitive advantage to nurture, attract, and retain world-class talent. As a result, investors have access to a highly educated and multi-lingual talent pool. Diversity is strength in a country of 32 million people - where different ethnic groups come together to work as one. Thus, the country is ranked 3rd in terms of pay to productivity ratio compared to countries around the world.
What Procedures Need to be Completed?
Your Passion + Business = Feasible in Malaysia?

Synchronize your passion with viable businesses in Malaysia. Start to know or possibly be in a situation to investigate what sorts of businesses are feasible or not for a foreign company to do or to put resources into this nation. As for now, the 'big picture' about Malaysia begins to form in mind.

Likewise, you should understand what skills, products, and services you can offer, considering what you are great at, that you have information and involvement in, genuinely counts. And yet, recognize what your interests are or possibly become more acquainted with them so that perhaps you can discover a connection between what you extremely prefer to do, what you're great at, and what areas of business opportunities you can discover a specialty to venture into locally. The more you know won't just enable you to settle on better decisions yet will enable you to conquer the unintentional difficult traps of working together and even evade them by and large generally times.

---
Read also: Growth of Coworking in Kuala Lumpur: What You Need to Know
---
Industry Licenses & Requirements
It's crucial to understand all the technicalities of the entire operation. This offers a chance to design the corporate structure just as working capital when executing a plan. At the point when an individual is completely mindful of these components, they can allocate an appropriate time span in beginning the business.

Best Possible Location
As important as the planning involved, the location of business is correspondingly essential. Huge amounts of elements must be incorporated, for example, the actual town, territory, road, and address number, directly down to the suite or office part number as these could also portray your company's credibility and professional image.

It is completely a bad dream to be caught in for Kuala Lumpur traffic, particularly to those organizations located in the focal point of the business center point. Comfort, traffic stream, coordination, transportation, parking, and vicinity to different offices and conveniences need to dependably be considered too.

Great Location of Office Space (for credibility, professional image)

Komune, Bangsar South

With the growth of the sharing economy and technological advancements, collaborating is set to proceed with its great development especially in the tech division. For new businesses hoping to draw in and hold the best people, organizations need to guarantee its workplace is structured, with nonstop access to cultivate advancement and joint effort among members. The different points of interest of coworking spaces (flexible office spaces) offer genuine incentive to any new company when there is a requirement for change and persistent development to remain ahead.
---
Read also: New Year, Fresh Start: Checklist for Moving into a New Office in Kuala Lumpur

---
Immigration Permits & Visa's
Malaysia has a heap of business openings set out by foreign organizations or ventures. In light of this, there is a wide range of work permits that apply to the distinct individuals - such as Professional Visit Pass, Employee Pass, and Employment Pass.

In every one of these licenses, a particular sort of requirement should have been completed with the end goal for it to be pertinent. These capital requirements may then change, contingent upon the level of Malaysian value proprietorship or equity of the organization.

Tax Implication
Tax implication is contingent upon whether one is associated with a private limited company, a limited liability partnership, partnership, or is a sole owner. Briefly, there are tons of various taxes that would be involved in running your upcoming business in Malaysia, yet that most organizations will battle with are Income Tax and Sales and Services Tax - in common.
It is particularly critical to comprehend and separate between all the distinctive kind of Malaysian Taxes as it enables us to know about the circumstance we are placing ourselves into.
Company Registration with Suruhanjaya Syarikat Malaysia



Actually, you may either register your company as a local company or foreign company. Here's the guideline for you to check out:

Firstly, register the proposed organization name through SSM online system with an endorsed expense of RM50 (to lock a specific company name). In the event that the name is approved, it will be held for thirty (30) days from the date of approval.
The foreign company name which is to be enrolled in Malaysia ought to be equivalent to the name enlisted in its home country - headquarter's region.
Within the 30 days of application approval process, you need to submit a few information and documentations required in proceeding the application process.
An agent's statement of the foreign company shall be accompanied with the application in order to confirm his consent for the appointment.
As for the registration fees, bear in mind that it will vary depending on the level of its share capital. Note that it must first be converted to Malaysian currency (Ringgit Malaysia) at the current exchange rate.
Upon compliance of the submission, a notice of registration of foreign company will be issued by SSM within 1 working day.
With everything taken into account, you should dependably consider these components while seeking after a business venture in Malaysia. It is more than viable to be familiar with the tiny details in knowing something like the back of one's hand before you step into executing the major business plan. As the maxim goes 'Rome was not built in a day', so get up and make your very own fate here in Kuala Lumpur, Malaysia - the business-friendly city!
Every CFO has one dream, making a fixed cost, variable, and with us, you can! So simply go to our platform, FlySpaces, and choose over 250 of private offices as well as preferred desks - be it hot or dedicated desks. If you're left with various options and not sure which one to choose for your business, get a free consultation from our Space Experts in Malaysia.
Did you know, we have regular exclusive promotions with some of the best coworking spaces and serviced offices in Kuala Lumpur.