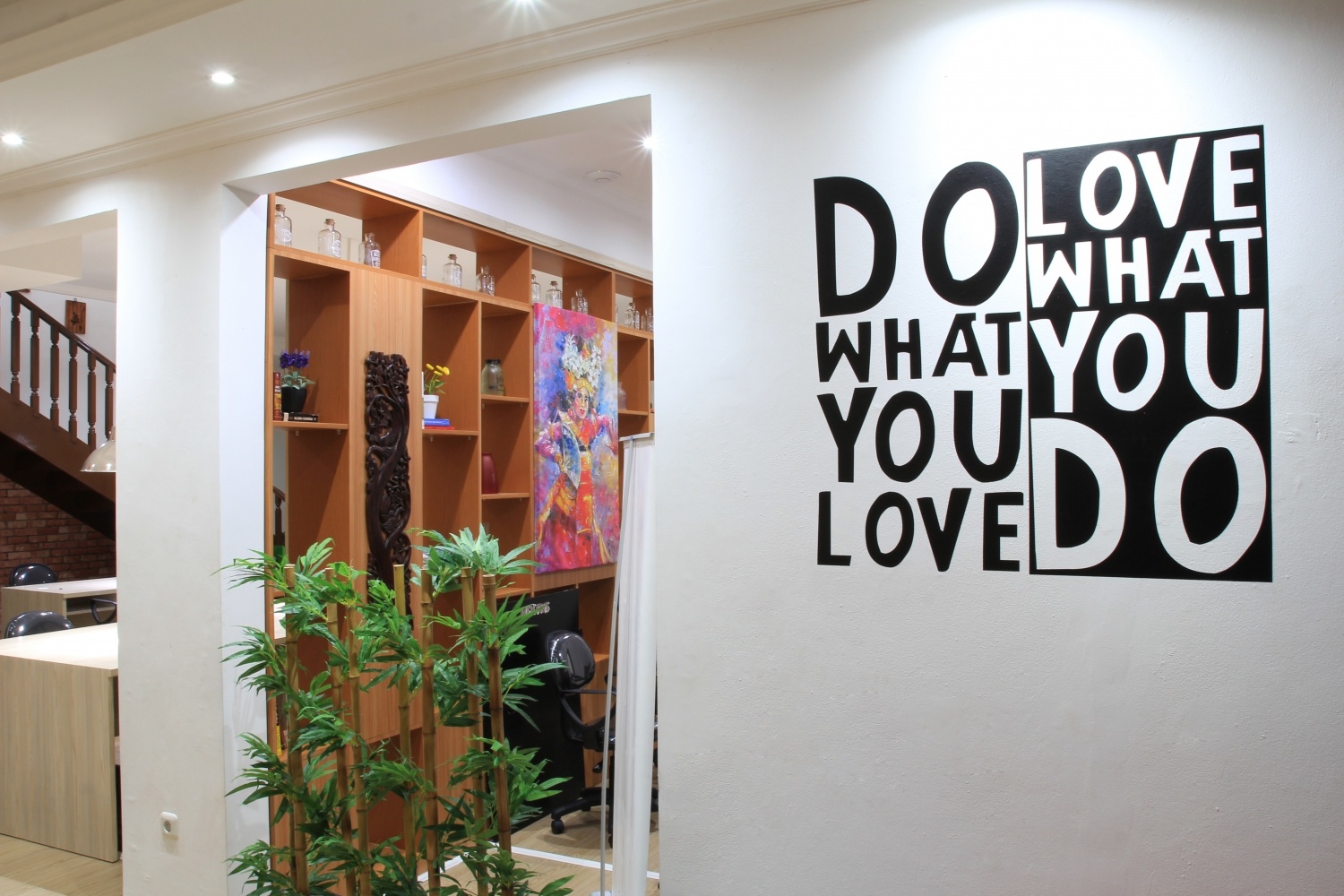 Kedasi, Tanjung Duren
Thanks to the the coworking boom in Indonesia, especially in Jakarta, you can find coworking spaces and serviced offices at pretty much every corner of Jakarta, well maybe not every corner but in areas like SCBD, Sudirman, Thamrin and Kuningan, you're spoiled for choice. The major CBD areas in Jakarta are saturated with top flexible workspace brands such as WeWork, COCOWORK, and IWG (Regus). Fierce competition drives many other operators to establish a presence elsewhere, and in all fairness, it does make good business sense. Not every company is looking to secure a luxurious office space on the 47th floor, overlooking the Jakarta skyline... let's not kid ourselves, anyone would jump at the chance if the budget forbids!
On a more serious note, every company has different requirements to take into consideration when looking for an office space, like the commute to work for example. The traffic in the named areas are notoriously bad, it could take more than 2 hours on the road everyday depending on where you live. Budget is also an important factor, office spaces in the CBD generally cost more than other areas and the smaller businesses simply can't afford the capital expenditure. And of course there are also others that prioritize the facilities and the community aspect of the workplace.
Also Read: Top 10 Coworking Spaces Outside of the Odd-Even Policy Areas in Jakarta
Considering a huge chunk of Indonesia's economy are based in Jakarta, commercial activities in the city are very wide spread. The demand of office spaces goes above and beyond the major CBDs. Below we discuss the 3 areas in (greater) Jakarta where we've observed an increase in demand for flexible workspaces.
TB Simatupang (South Jakarta)
TB Simaptupang is in South Jakarta named after a decorated national war hero of Indonesia. Little did he know that it would be an upcoming area for Commercial Real Estate in Jakarta! TB Simatupang area is quickly rising to become the next business and commercial hub. In the last 3-4 years alone, notable grade A buildings such as South Quarter, Metropolitan tower, and Palma Tower, were developed. Within these buildings you can find different coworking spaces and serviced offices for rent, below are some examples.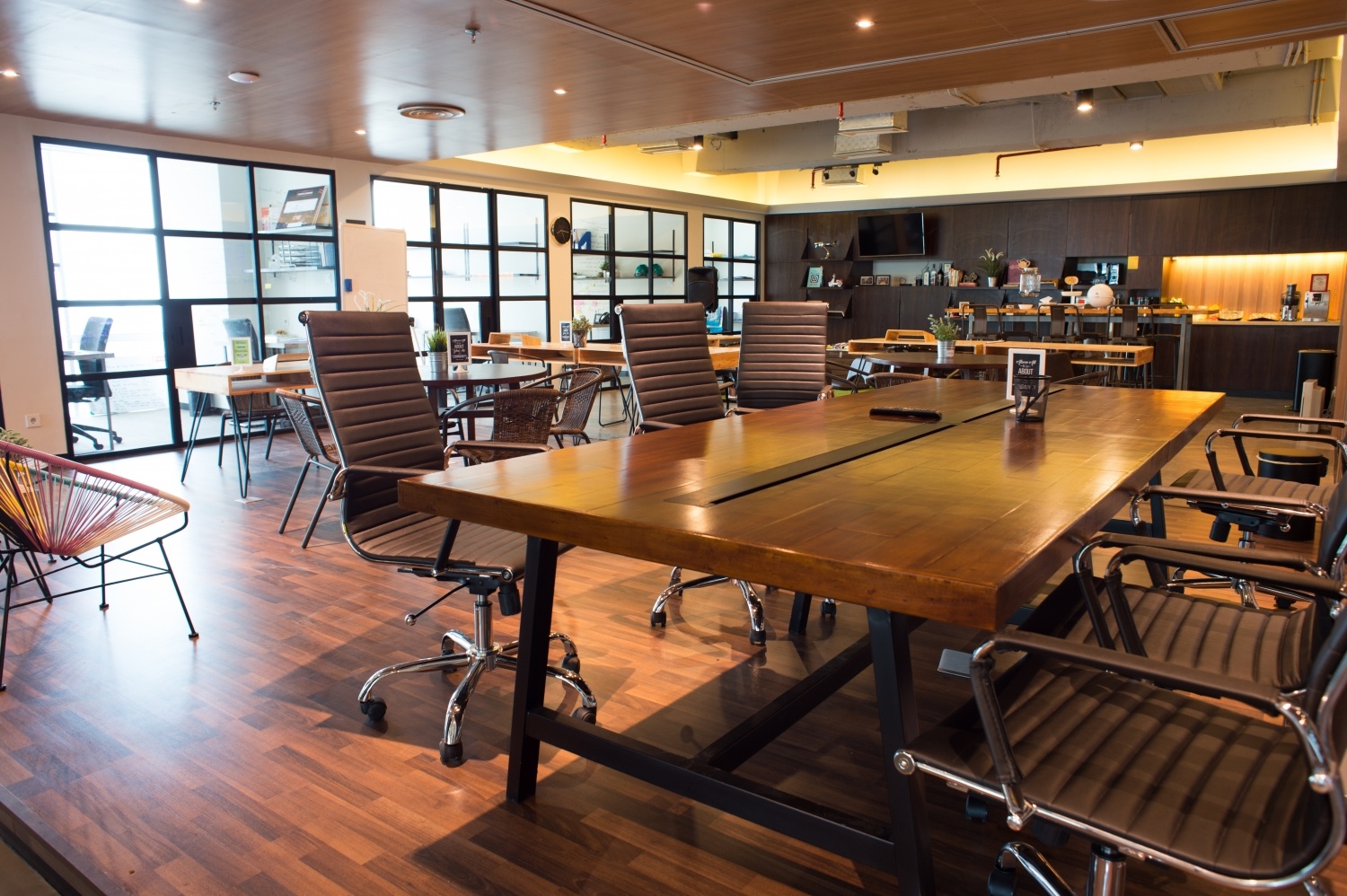 UnionSPACE, M

etropolitan Tower
One of the most established coworking space operators in Southeast Asia, UnionSPACE has 3 locations in Jakarta, with plans to open 2 more by the end of the year. Most of their locations have shied away from the major CBD areas - take for example their Metropolitan Tower location. The interior design of the space is professional and warm with sublime wood finishing all round.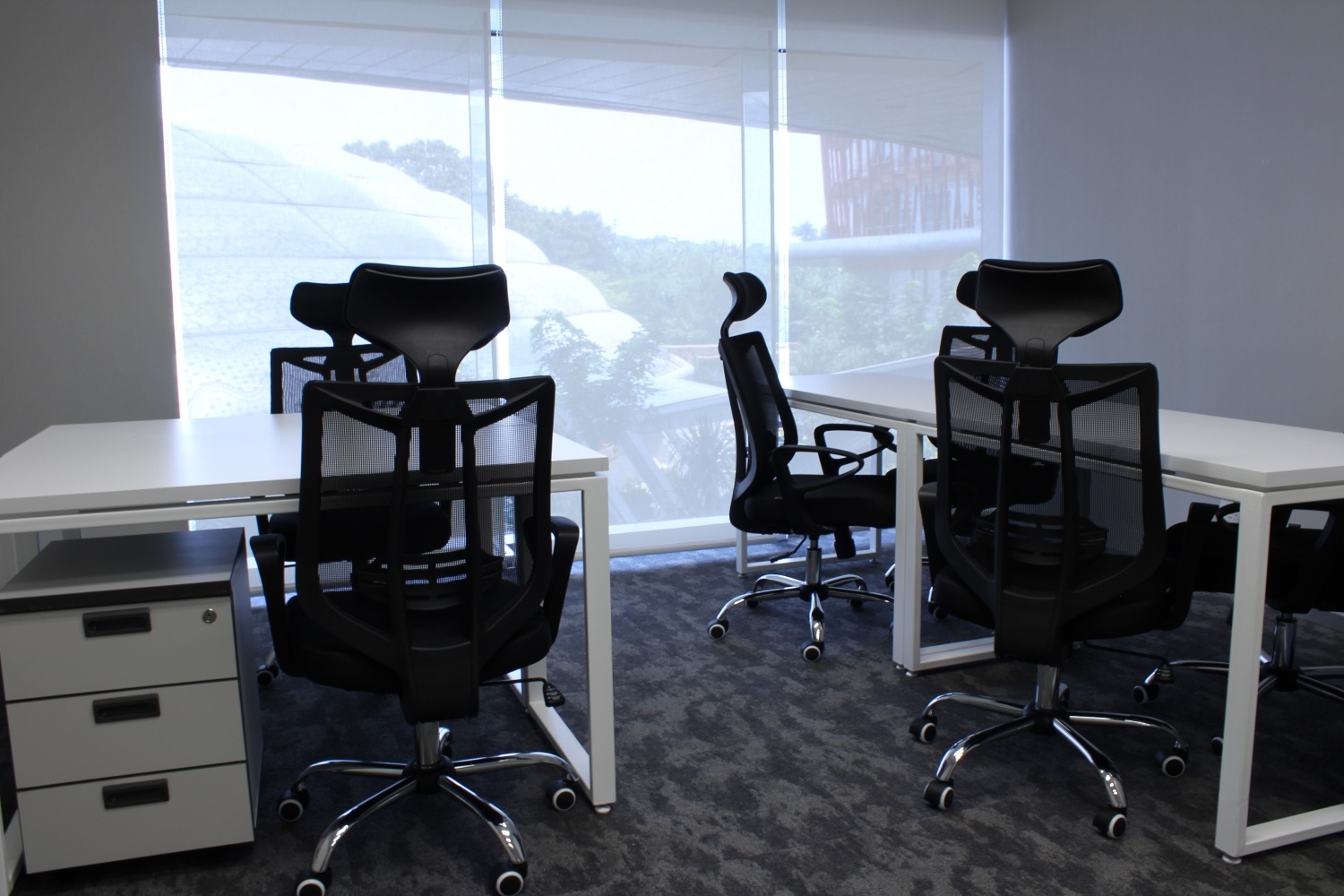 UNO
, South Quarter
UNO Serviced Office provides your business an array of great facilities that
support your business operation
and an environment that is conducive to maximize productivity. Located within South Quarter means you will also have access to the finest dining options, supermarkets, and fitness centres. It's a complete package of work-life balance!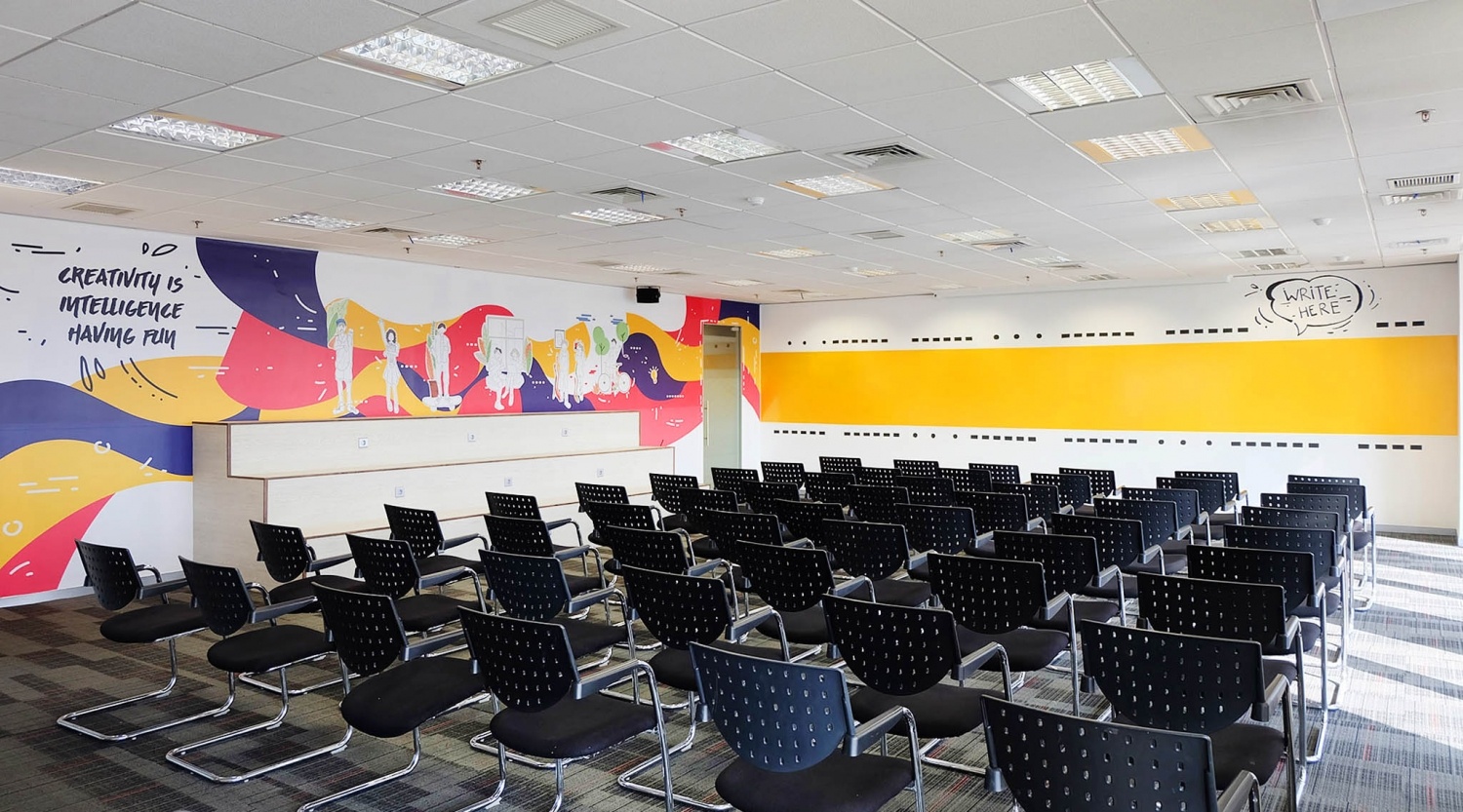 Connext, Alamanda Tower
Strategically located in the intersection of Jalan Pangeran Antasari and Jakarta Outer Ring Road (JORR), this coworking space is perfect for businesses that want convenient access to the Central yet want to avoid getting caught in the hustle and bustle of the city. The overall design of the space is refreshingly imaginative, perfect for any kind of event or brain storming session in one of their cool meeting rooms.

BSD City/Serpong (Tanggerang)
BSD is a privately planned community project initiated in 1989 that comprises a total of roughly 6,000 hectares. It is also the most ambitious planning scheme in Indonesia designed to aggregate housing, business, and commercial properties. Until recently development in the area was mainly residential for Indonesia's middle-upper class. There are strong indications that business and commercial activity is picking up quickly - for instance, Unilever relocated its Indonesia headquarters to BSD and Apple announced that they would base their research centre in BSD. Recently, we've also been receiving more inquires for office spaces around the area which seem to fit the puzzle. Below are some flexible office spaces you cant rent around the area.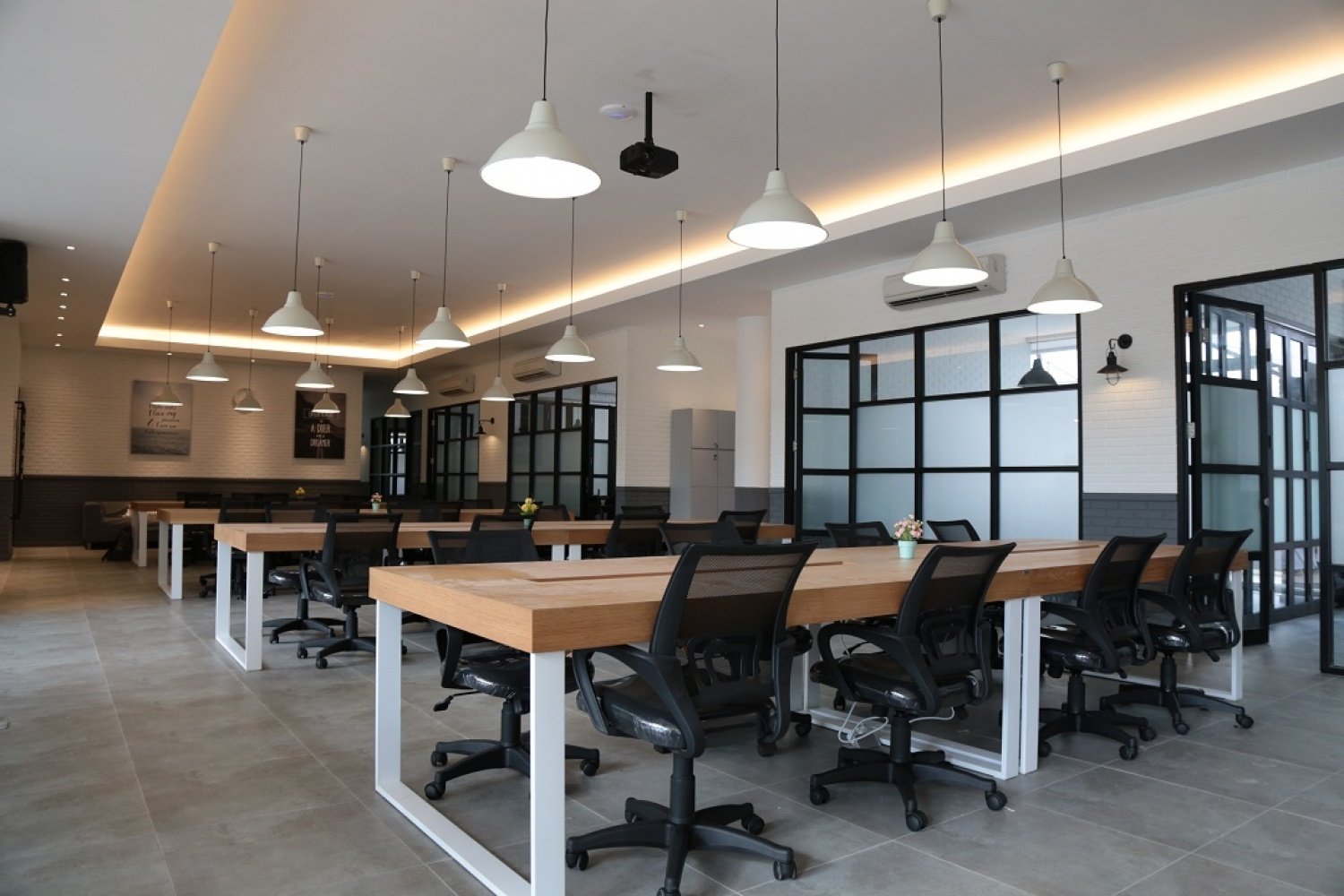 CoHive
,
The Breeze
CoHive certainly did manage to expand their reach into BSD, in fact they were the first coworking space in BSD City. Located within The Breeze, an outdoor open-mall concept that has everything from a fitness centre to cinema. Anything you need is only a few steps away! Plus there's a beautiful lake view for Eyes Rest that you cannot discount.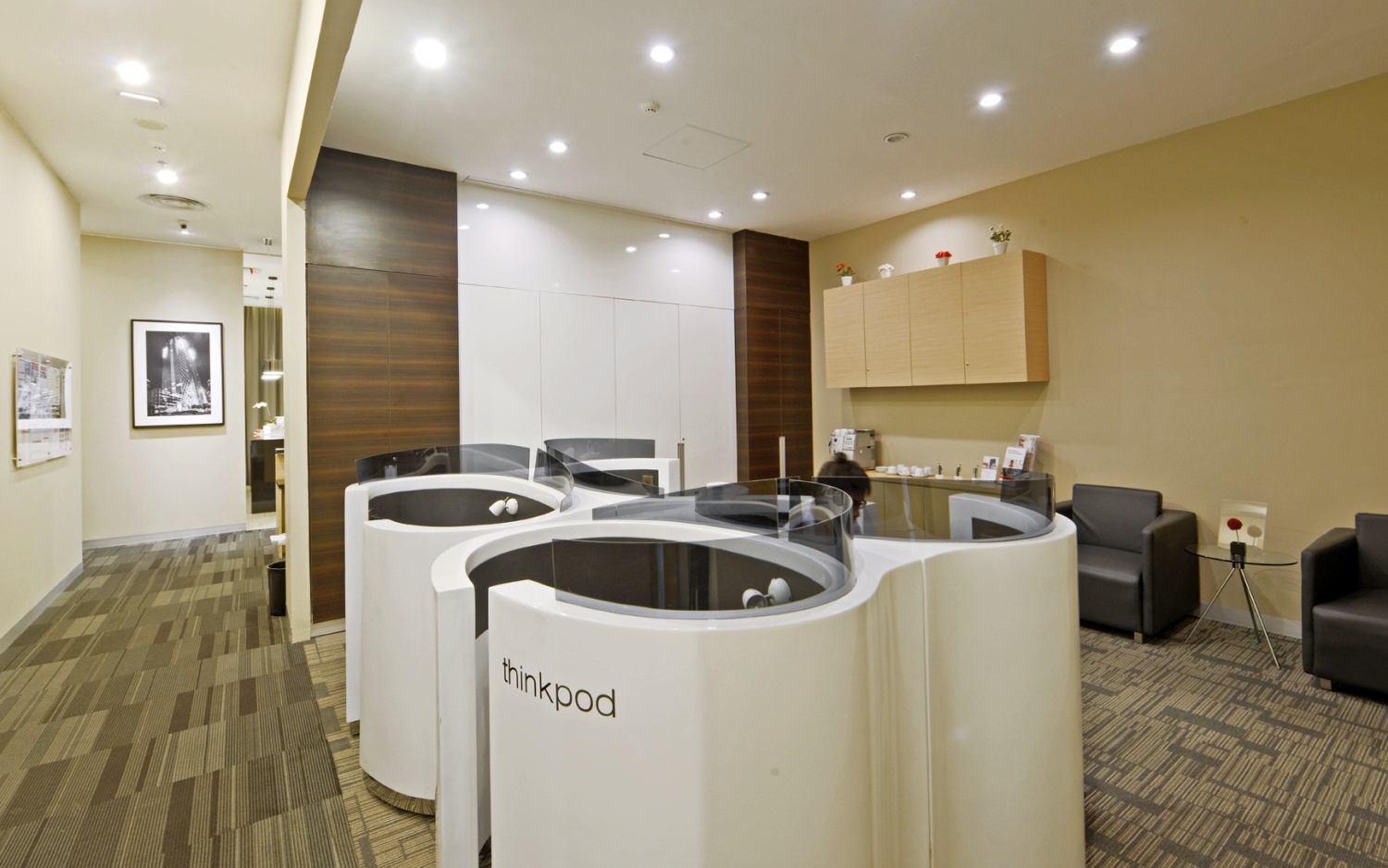 Regus
, Scientia Business Park
Located in Gading Serpong, an area that is also rapidly growing commercially.
Regus
Scientia Business Park is located within a complex that consists of leading science and technological companies, universities, and digital centres. Surrounded by open green space and a park along with easy access to Jakarta through the highway.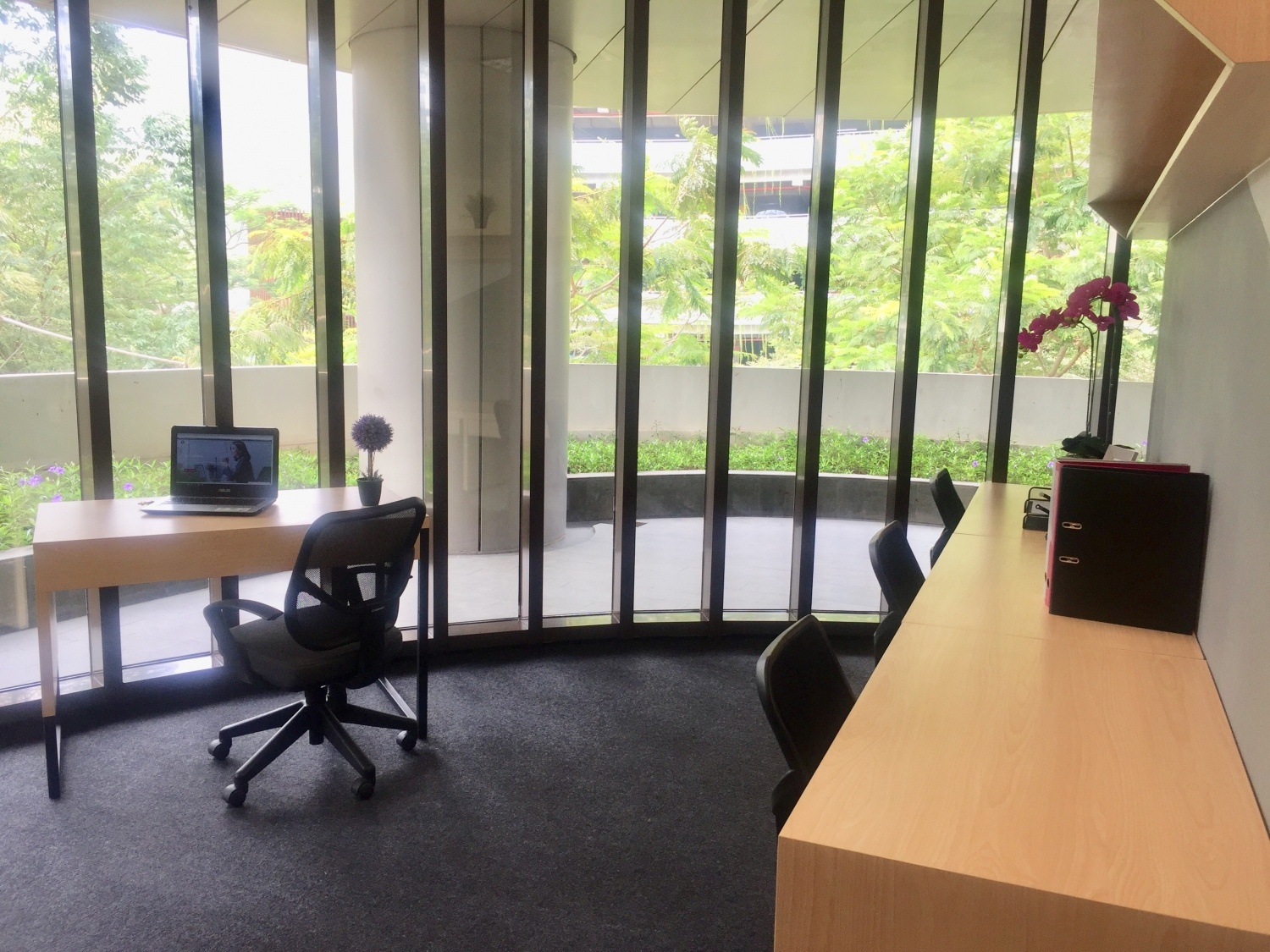 VOffice
, Green Office Park
VOffice recently opened a new location in BSD - Green Office Park. Abiding their excellent standard for services, their new space comes fully furnished with quality and comfortable furniture, landline, and high-speed internet. A wide range of facilities such as all day coffee and snack, monthly events, on-ground staff, and pantry services are available to ensure it's tenants get the full serviced office experience.
Podomoro City/ Tanjung Duren (West Jakarta)
Podomoro City is an integrated superblock located in West Jakarta that consists of a mixture of tower apartments, shop houses, shopping malls, hotels, and office towers. It is almost like an eco-system of its own, in fact, the traction is already significant enough to be considered a CBD not only in West Jakarta but rather in Jakarta City. The growth of this superblock is not slowing down anytime soon - with the recent completion of SOHO @ Podomoro City, it has attracted even more business and commercial activities to open shop in the superblock and the area around it - Tanjung Duren. Let's take a look at your flexible workspace options in this area.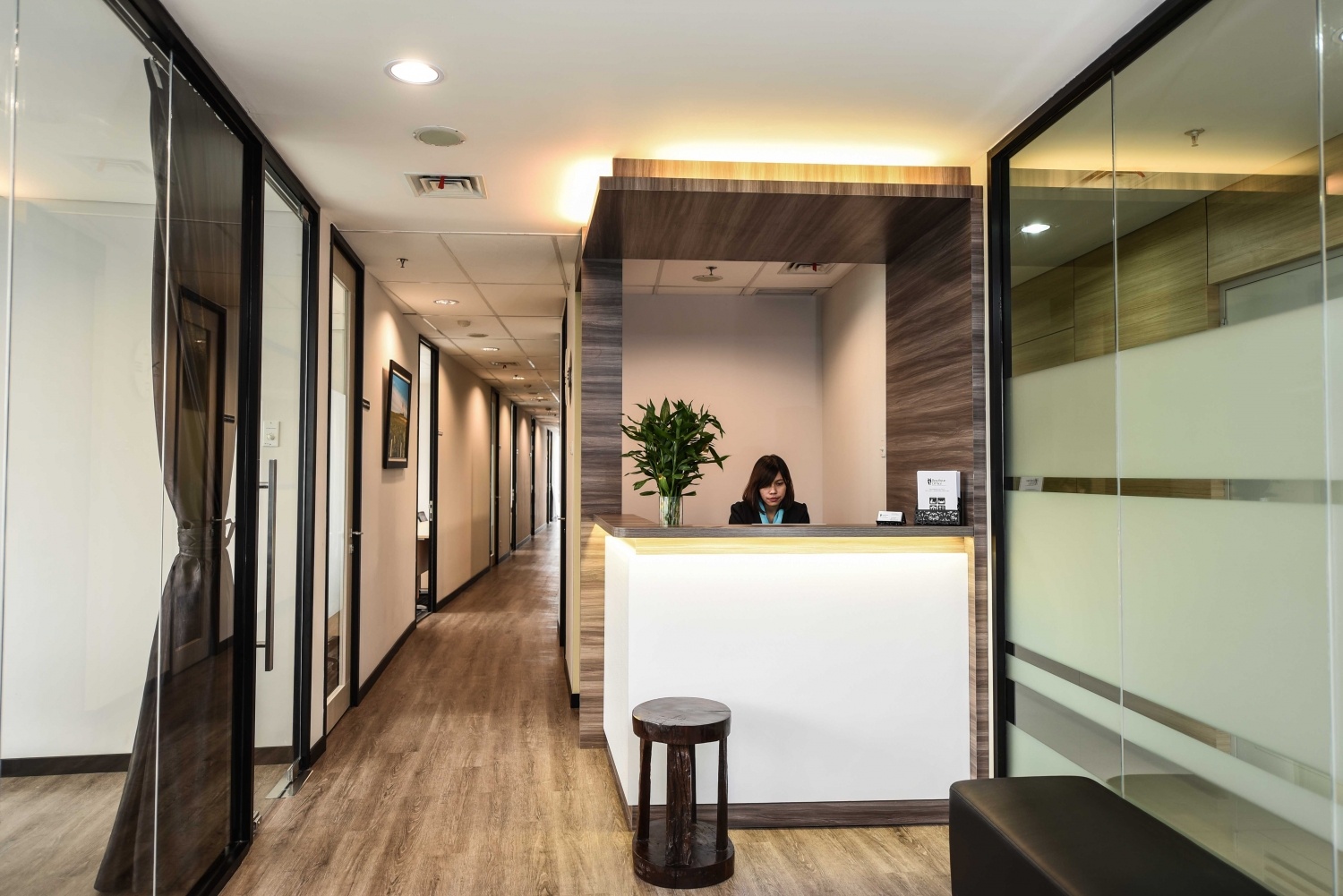 Boutique Office
, APL Tower
Boutique Office provides first-class amenities that your business needs to take it to the next level. Conveniently located within walking range of Central, a grade A shopping mall and Tribeca - a outdoor dining and live entertainment centre, you will never run out of options to eat or blow off steam after work!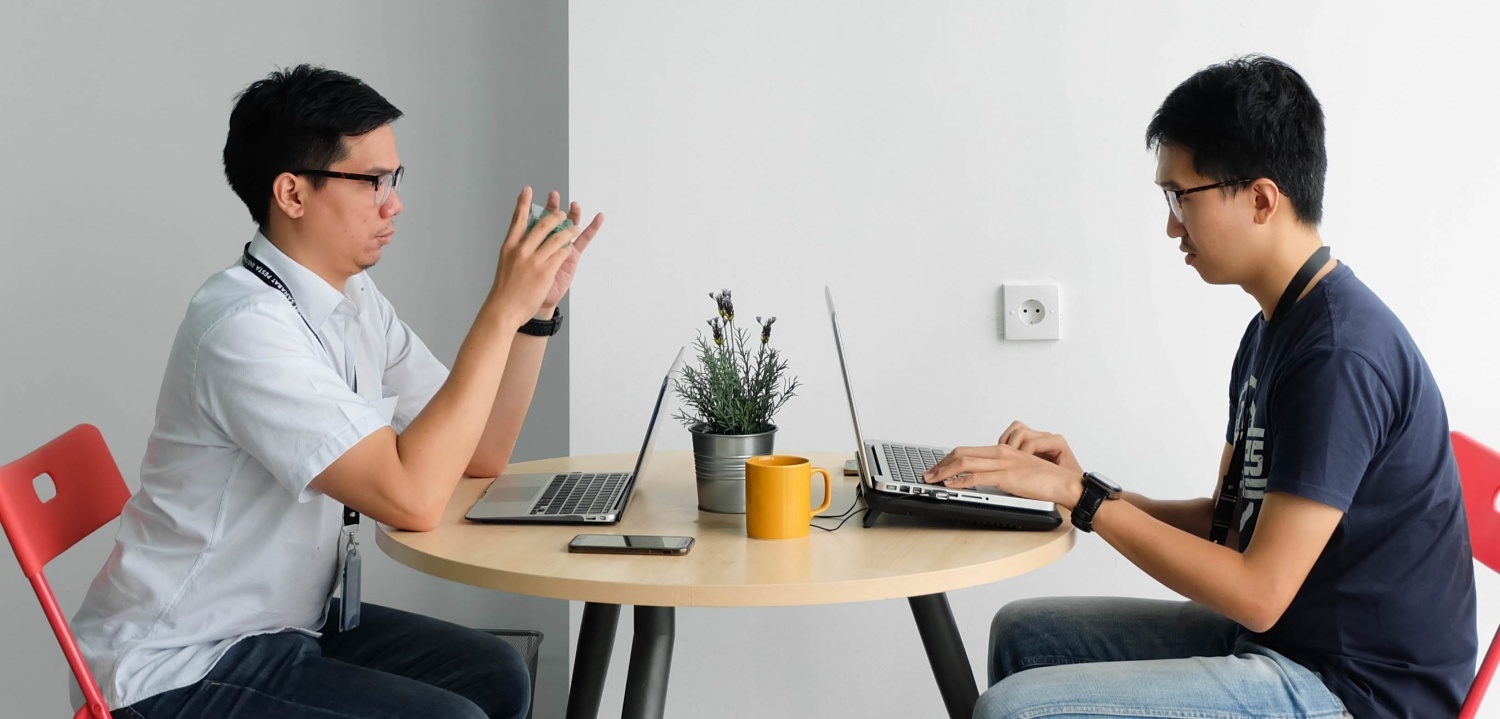 Co-Op SPACE
, SOHO Capital
Co-Op SPACE is more than just a workspace, they aim to provide
a conducive and friendly environment as well as connect small-medium companies to the appropriate channels to grow their business exponentially. There are also
plenty of opportunity to network with like-minded individuals and collaborate on different projects.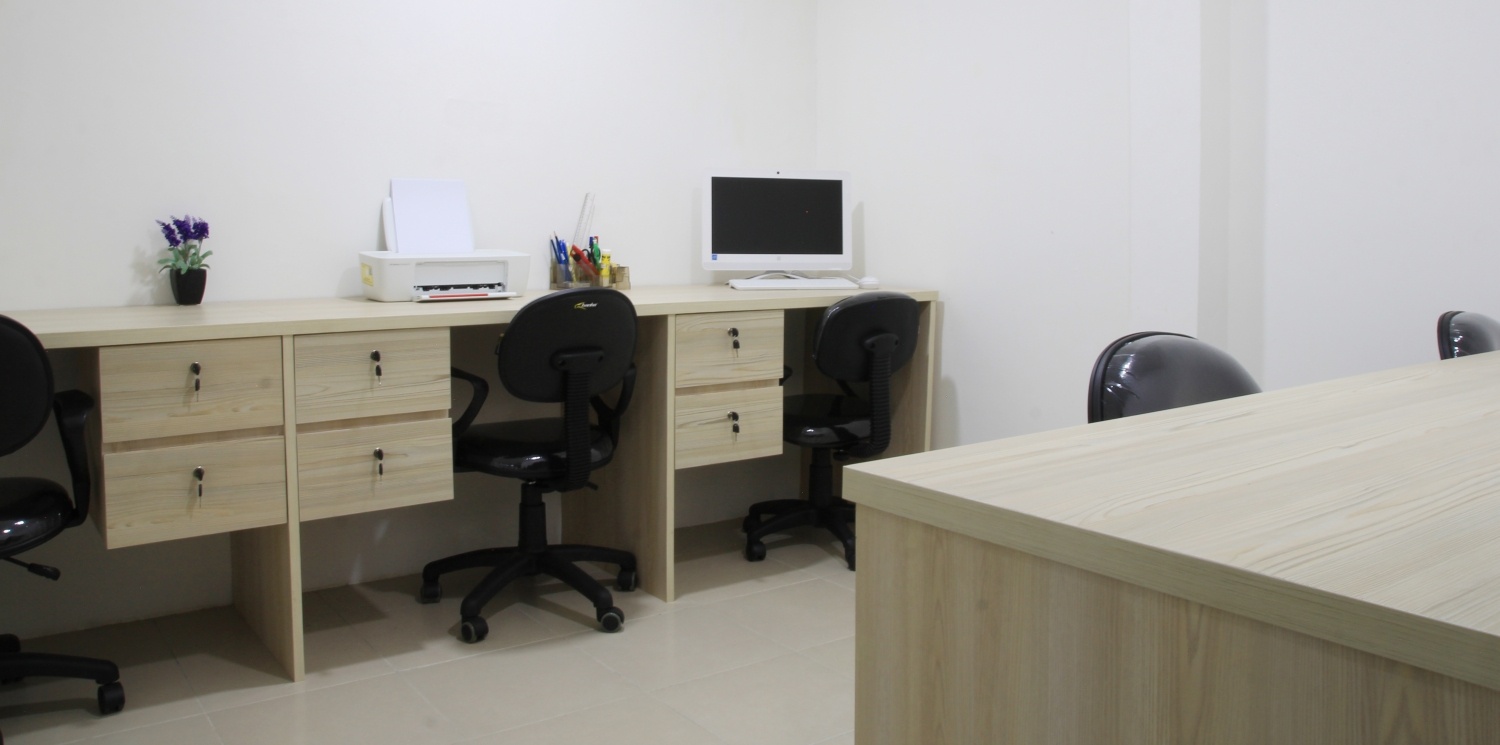 Kedasi
, Tanjung Duren
Available in 3 locations across Jakarta, 2 of them being in West Jakarta, the workspace design of Kedasi is very homelike. Designed with Indonesian inspired decor, furnishing is simple yet comfortable and has everything you need. They offer a range of packages at a very competitive pricing suitable for businesses on budget.
We hope you find this article useful and informative in your search for coworking spaces in Jakarta. Should you need help looking for the ideal workspace for you or your team, don't be shy, reach out to us and our helpful local Space Expert will get back to you with the best. Did you find more cool spaces around these areas that we might have missed out? - Let us know in the comments.