In order for any business to be successful, office renovation is crucial. Investing resources into renovating and redesigning your office can not only strengthen your branding but also boost productivity and business efficiency.
Though office renovations can be a tedious process, it is actually an opportunity to transform your workspace into a modern, conducive environment that inspires your stakeholders. A well-designed workplace can improve your employees' morale and impress customers, visitors, investors, prospective employees, and other stakeholders.
When designing a contemporary and functional office, it can be overwhelming scouring through an abundance of ideas and challenging to select the most effective ones for your workspace. Here is a compilation of five nifty design ideas for office renovation to help you create the perfect work environment without breaking the bank.
1. Go Green
Adopting a sustainable office design not only reduces your carbon footprint but also improves the quality of work. Research reveals going green with your office renovation boosts employee health, mood, and reduces absenteeism. Here are a few other benefits of sustainable office design.
Low Energy Bills: Going green reduces heating and cooling costs, enabling you to cut down on overall energy costs and lead to considerable savings in the long-term.
Increased Employee Productivity: Studies confirm, bringing employees closer to nature reduces work-related stress and improves efficiency.
Establishing Loyalty: Corporate environmental responsibility is now a widespread practice. Showing that your company is environmentally conscious and socially responsible creates an opportunity for you to establish stronger ties with your stakeholders. Corporate environmental responsibility is known to directly correlate to profitability and brand satisfaction.
Better Brand Image: Riding on the sustainability bandwagon will boost your brand's reputation, credibility, and equity, thereby offering you a competitive advantage in your domain.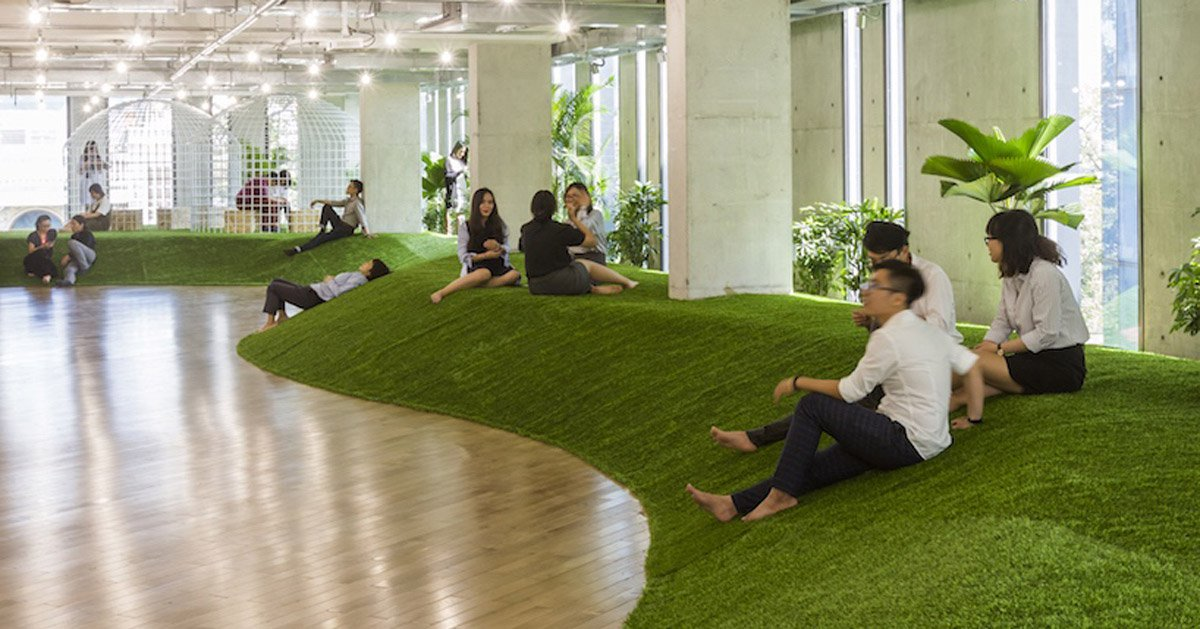 Here are a few easy-to-implement go green tips that will enrich your office interior while making a positive difference to the environment.
Opt for natural light instead of traditional lighting. Use smart and energy-efficient lighting systems that have pre-set lighting modes and sensors to save energy when not in use.
Choose eco-friendly furniture and office equipment. For instance, replace plastic with other eco-friendly materials like wood. Reduce dependence on paper by storing data on the cloud. Switch to green web hosting.
Place recycle bins all around the office and promote an office culture centered on reducing waste and conserving water and electricity.
Plants are a pleasing addition to office cubicles and rooms. Place a few indoor plants to green up your office interiors.
2. Include Breakout Spaces
Breakout spaces are becoming increasingly popular in organisations around the world. Essentially, breakout spaces are areas with a casual setting that is outside of a typical working area.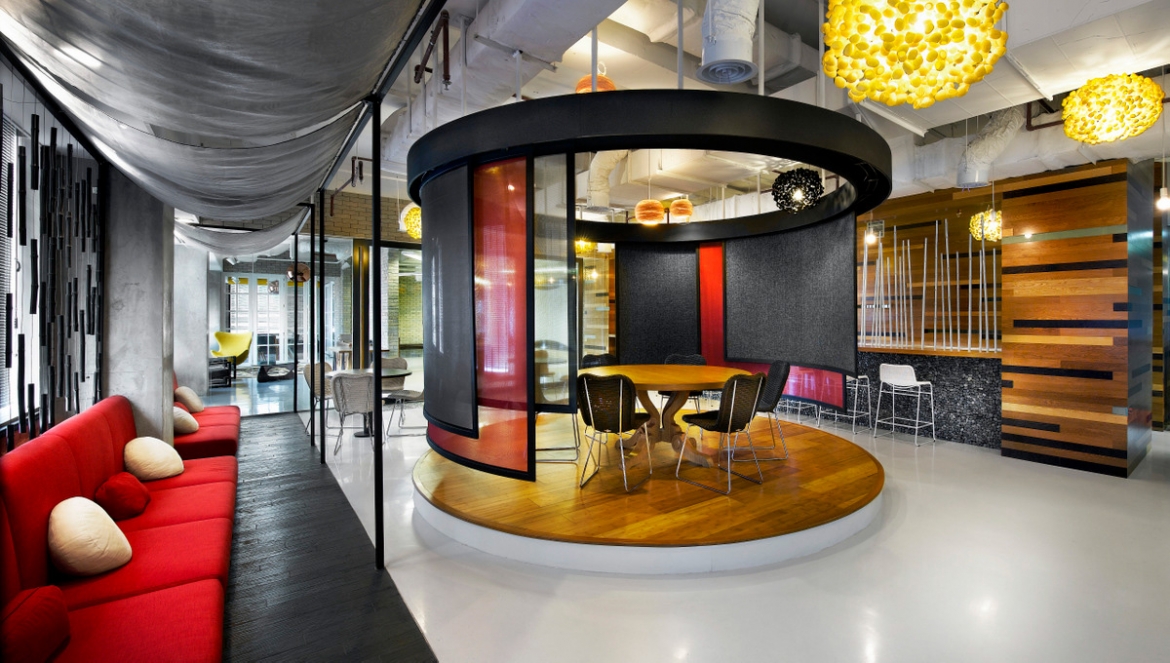 Sitting for long hours at work in a fixed spot can severely affect an employee's mental and physical health. Breakout spaces encourage employees to move away from their desks, thereby reducing the health risks of a sedentary lifestyle like back pain and excess body fat.
These spaces can be used for casual chats, brainstorming sessions, or for recreational purposes, enabling employees to think clearly and conquer creative blocks. Impromptu discussions and social interactions in this relaxed environment often trigger creative ideas, thereby enhancing organizational productivity.
3. Get Ergonomic Desks and Chairs
Even though it's not recommended, most employees spend a large portion of their work hours sitting at their desks. Therefore, it is critical to invest in the right office furniture that promotes a better safety culture and offers comfort to the workforce. Ergonomic office furniture is specially equipped with adjustable features to support healthy postures, thereby reducing the risk of musculoskeletal disorders.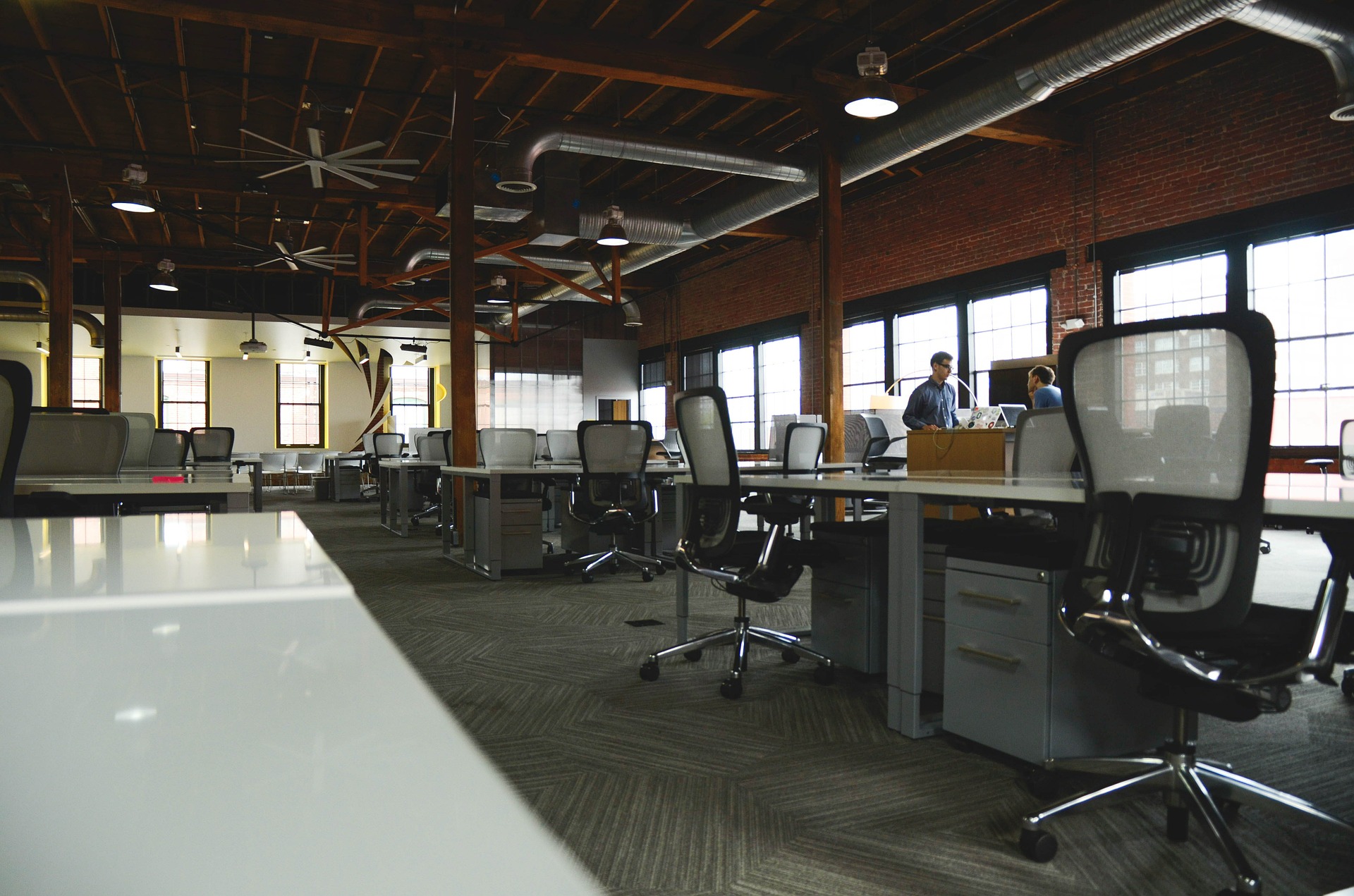 4. Incorporate an Energetic Color Palette
Colors are extremely powerful in influencing our mood and energy. Certain colors can help improve our productivity and well-being, while others interrupt our positive thought process and diminish our productivity. So, if your employees have been working in a bland and uninspiring office environment for several years, go ahead and incorporate some color and energy to boost their morale.
For instance, hues of blue can create a soothing mood and set the tone for clarity and focus. Blue is associated with trust, depth, and stability. Black, on the other hand, emits vibes of authority, control, and dominance and is not appreciated in an office environment.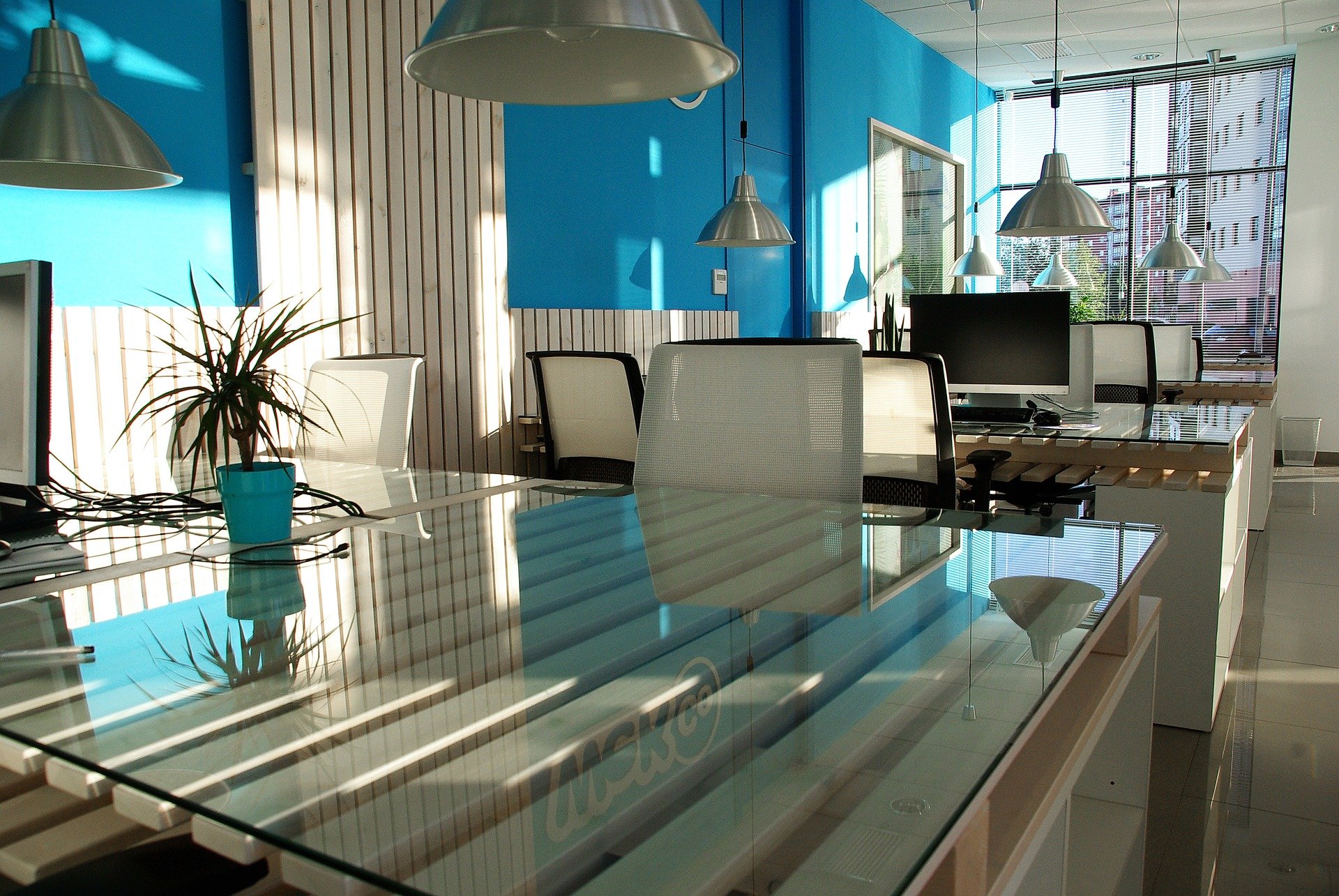 Here are a few energetic hues that are apt for an office environment.
Green: Like blue, green represents growth, optimism, and balance. It is also known to trigger creative thinking and facilitate clear communication.
Yellow: Bursts of yellow can make a workspace look vivacious and positive. It stimulates mental activity and happiness.
Orange: Like yellow, shades of orange inspire warmth, energy, optimism, and happiness.
Additionally, consider integrating your brand's image in your office decor. This will not only enhance its overall look but also establish brand consistency across every touch point of your company.
5. Embrace Transparency
Cubicles and closed conference rooms are a thing of the past. Today, friendly, open, and collaborative workspaces foster transparency and team spirit.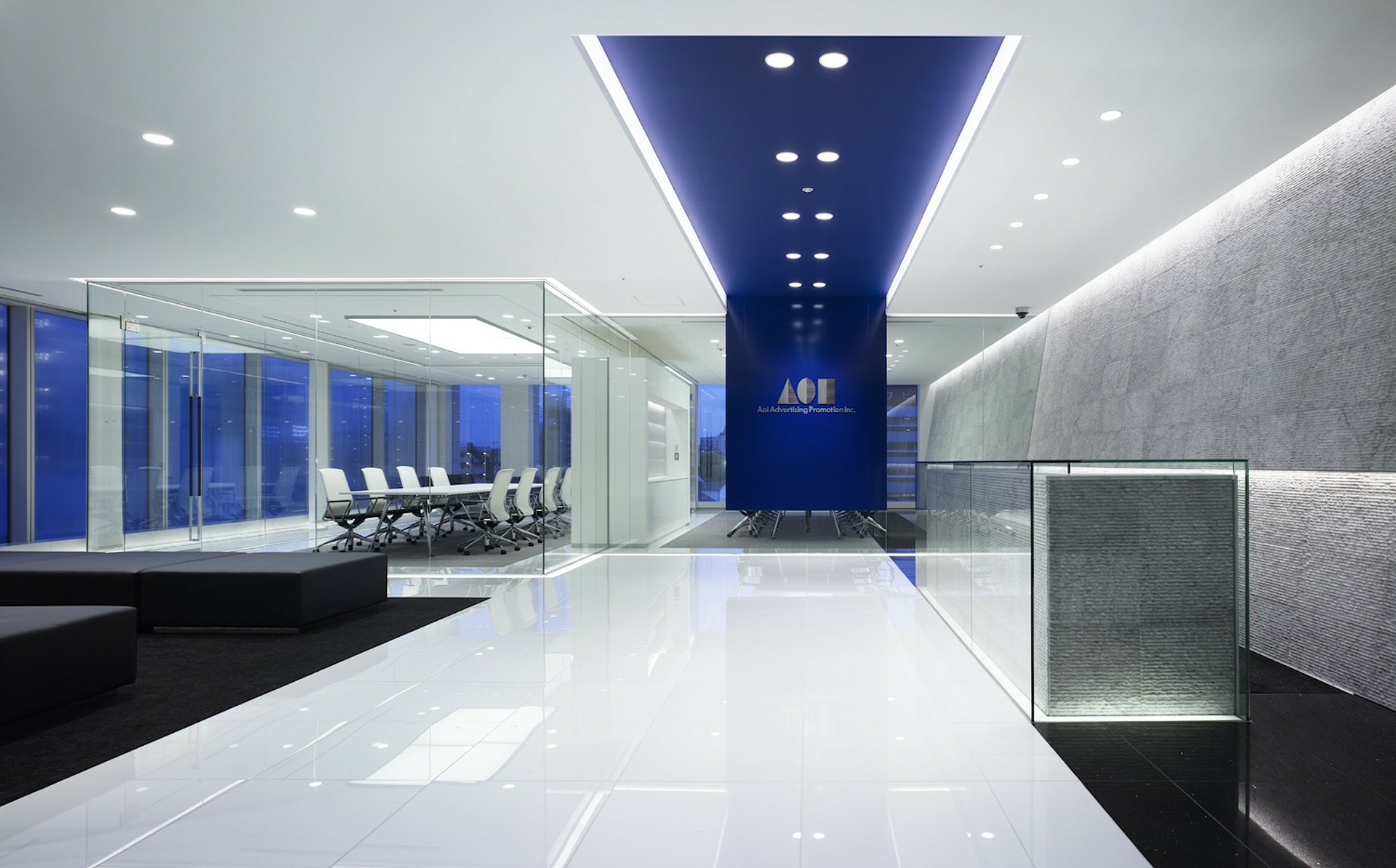 Modern conference rooms are constructed with glass partitions that not only elevate your office ambiance but also foster a culture of open and honest communication. Permanent or removable glass partitions can be added for reducing distractions and ensuring privacy during important meetings.
Final Thoughts
Undertaking an office renovation can seem like an intimidating task. Nonetheless, careful planning and creative design ideas can help you create a workspace that's aesthetically pleasing and conducive for your employees. So, if you're thinking of renovating your office in the near future keep these ideas in mind.