GreenHub, Kota Kasablaka
Flexible space in Jakarta has experienced 16% growth in the last 12 months. As it stands, Jakarta is one of the leading cities in the Southeast Asian region for coworking spaces and serviced offices with a total of 146 centres. With so many options available, the common questions we get from people are "What is the best coworking space?" or "Which coworking space do you recommend?" Our short answer is "it depends." In truth, the perfect coworking space doesn't exist, the perfect one is probably the one that ticks all the boxes you need. One of the most, if not the most important factor that we notice when people look for an office space in Jakarta is location, so let's talk about that shall we?
Below we discuss the 4 things that you need to consider when choosing the location of your next coworking space or serviced office in Jakarta.
1. THE TRAFFIC
Oh boy... this is going to be a long one, almost as long as the gridlock along Jl. Jend Sudirman to Thamrin during rush hours! Just kidding, I won't bore you with statistics on how dreadful Jakarta traffic is, as you probably have an idea already so let's cut to the chase. If long commutes or bumper to bumper situations genuinely stress you out, you might want to avoid these areas when considering your workplace options - our top 5 most congested areas:
Jl. Jend Sudirman - Jalan MH Thamrin
Flyover Semanggi - Jl. Gatot Subroto
Jl. Prof. DR. Satrio - Jl. Casablanca
Jl. S Parman - Tomang
TB Simatupang - Fatmawati
We can't guarantee taking space in other areas apart from the mentioned will be smooth sailing, but at least you won't be pulling your hair out and maybe get to the office early from time to time.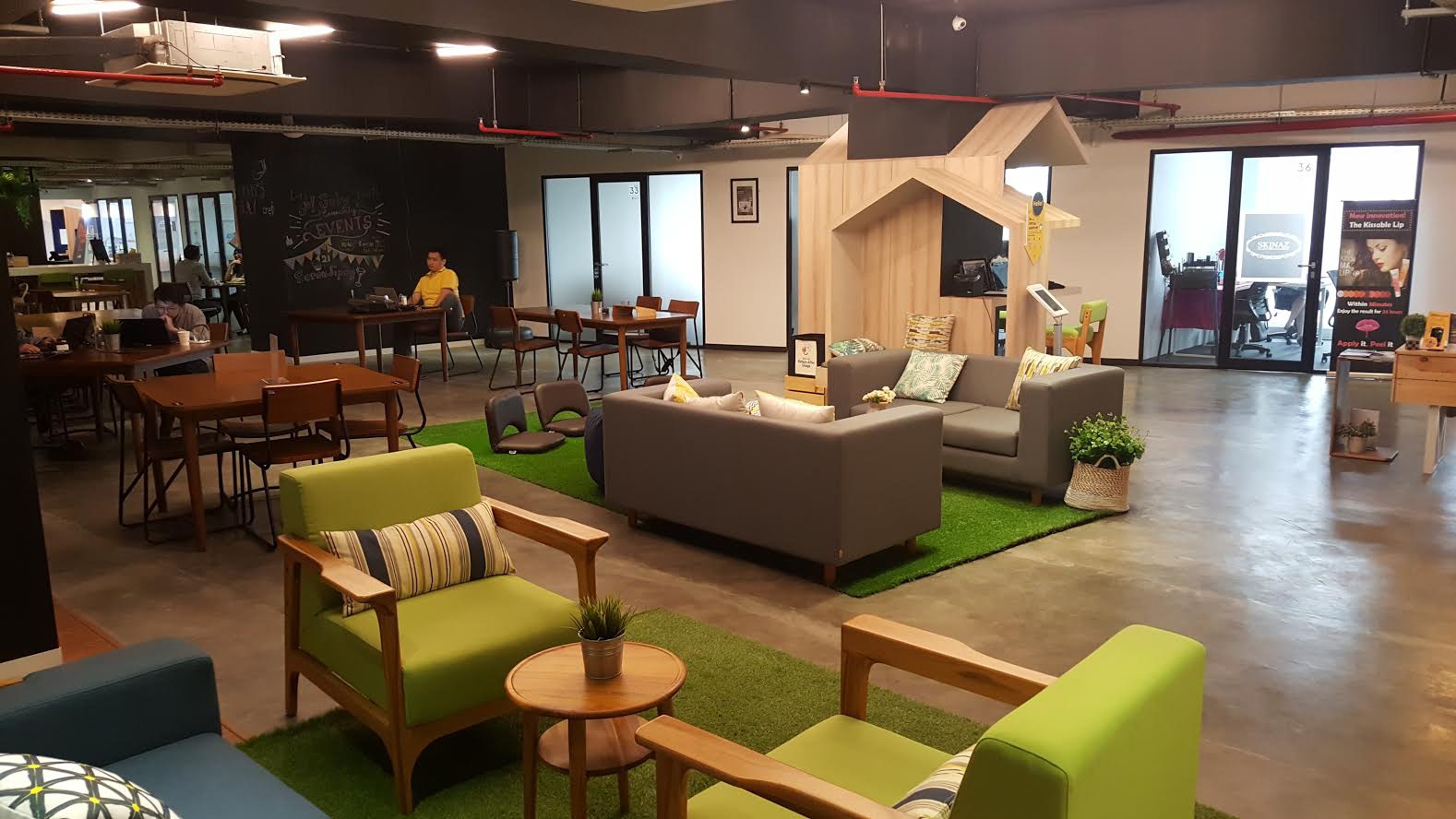 UnionSPACE Cafe and Coworking Area, PIK Avenue
While we're still on the topic of traffic, another thing to take note is the ever so familiar odd-even policy or Ganjil-Genap. Albeit solving more problems that the inconvenience it creates, admittedly, us commuters sometimes have to bend over backward to go to these areas:
Jalan Medan Merdeka Barat
Jalan Jenderal MT Haryono
Jalan HR Rasuna Said
Jalan DI Panjaitan
Just to name a few. For those of you that prefer not to, we've covered the matter in much detail on our previous post - Top 10 Coworking Spaces Outside of The Odd-Even Policy Areas in Jakarta, including the complete coverage of the areas, time, and of course, the awesome coworking spaces that are not in the odd-even policy areas, why not give it a read?
2. PUBLIC TRANSPORTATION ACCESS
It's hard to ignore how daunting the traffic congestion can be in Jakarta. Albeit progress has been rather sluggish, the government has taken respectable measures and initiatives to remedy the situation such as the Bus Rapid Transit (BRT) system - TransJakarta that boasts 128 routes making it the longest in the world! Finding a coworking space with accessible means to public transport could come in extremely handy for you or your team when commuting. Take advantage of the Commuter Line that conveniently carry passengers into the capital from its satellite cities and Feeder Buses that reaches Jakarta's most strategic locations.
And most recently phase 1 of the Jakarta Mass Rapid Transit (MRT) that is expected to be up and running by 2019 (don't forget the LRT too). Couple those with the massive investment to better road infrastructure such as highways and additional roads in the city, Jakarta is looking more connected than ever!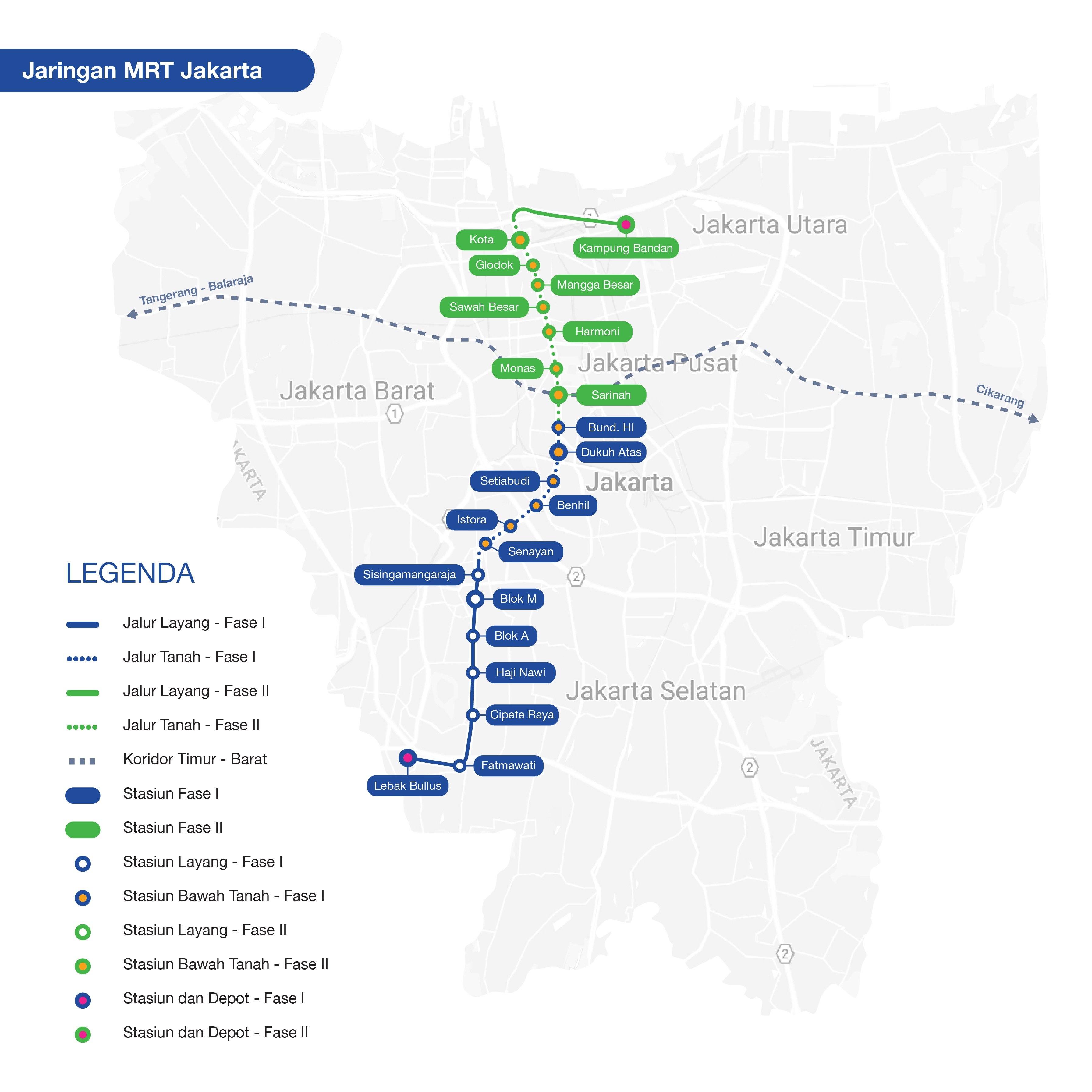 PRO TIP: Use the knowledge of the upcoming MRT locations and plan ahead for your office space in 2019. Explore coworking spaces in Jakarta with a strategic location.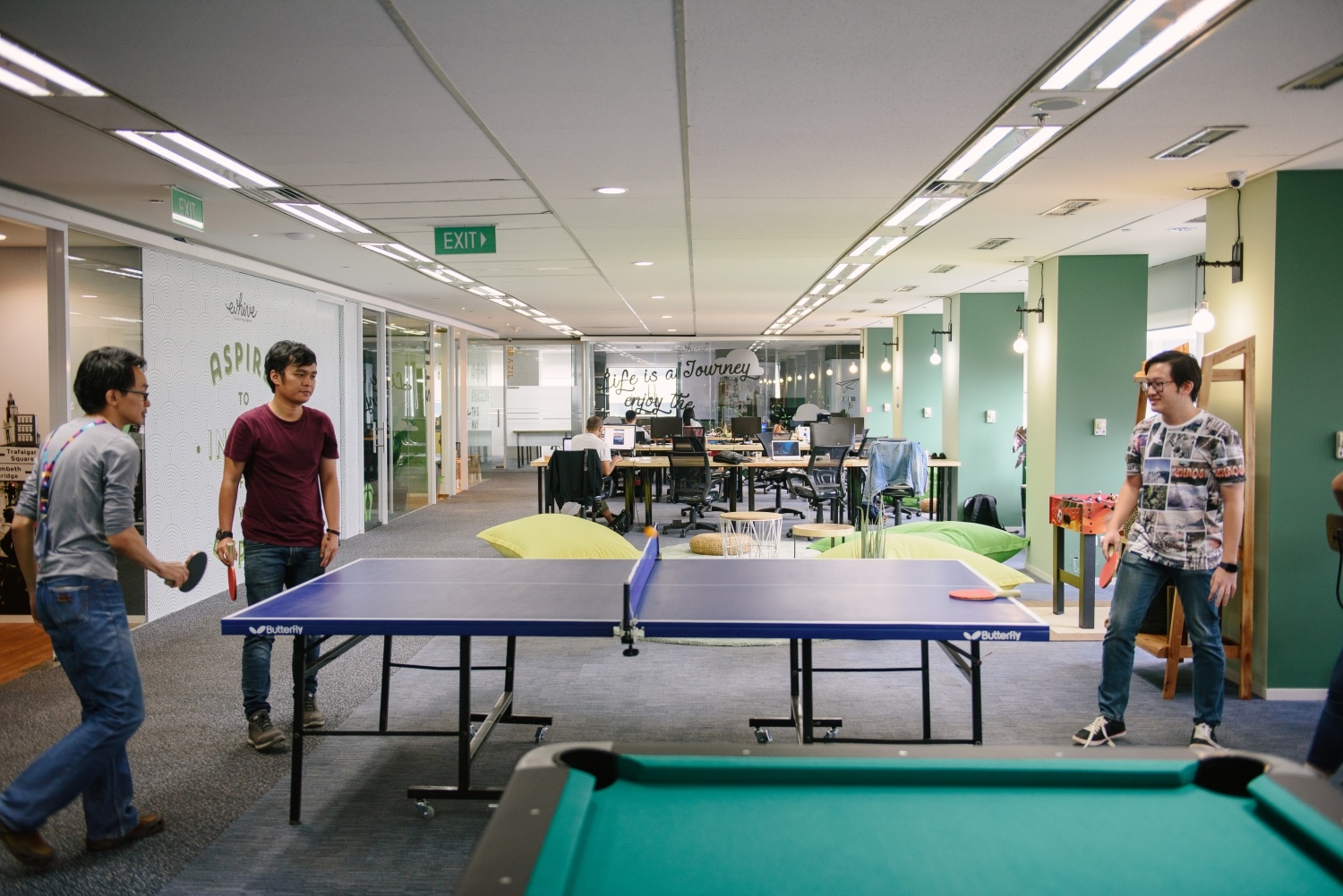 CoHive, Sudirman
You can easily get to this CoHive location using the Commuter Line - stopping at Sudirman Station and then 10 mins by foot. Convenient right?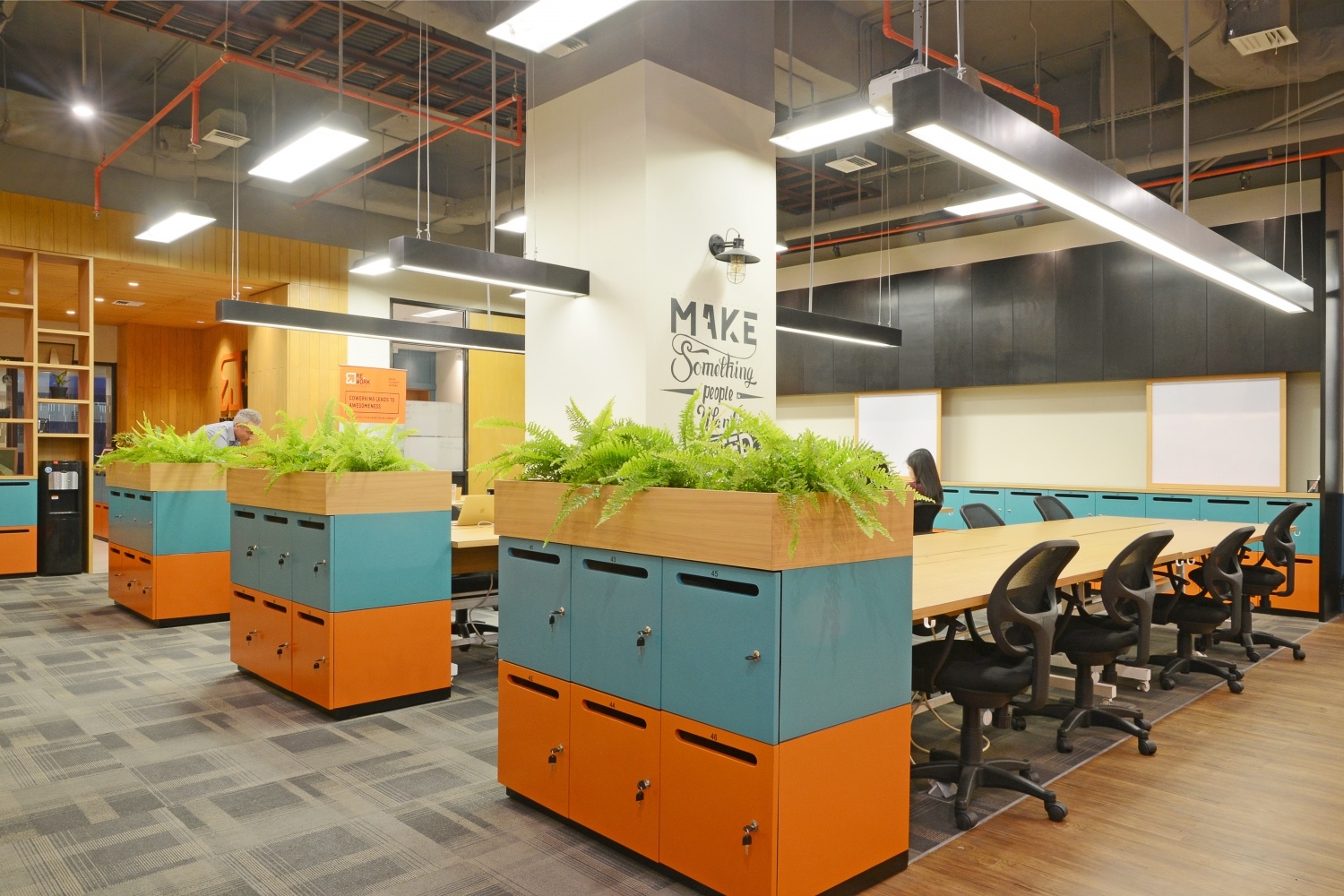 GoWork, Kuningan
Aside from being strategically located beside Setiabudi 1 where you can find plenty of dining options, you can easily get to this coworking space via Commuter Line that stops at Gondangdia Station and TransJakarta (headed to Kuningan) that stop exactly in front of the office.
The office is your second home so don't downplay the significance of accessibility when considering a workspace, especially in a city like Jakarta!
3. ASSESSING THE LOCATION
Now that you've figured out the commute, it's time to look around the area where you're going to be spending most of your day in. Perhaps you want to be situated in a coworking space close to a fitness centre where you can have a quick workout session before work or a space with a ton of food options close by when you get the munchies in the office. In such cases, coworking spaces that are located close to malls will usually do the trick.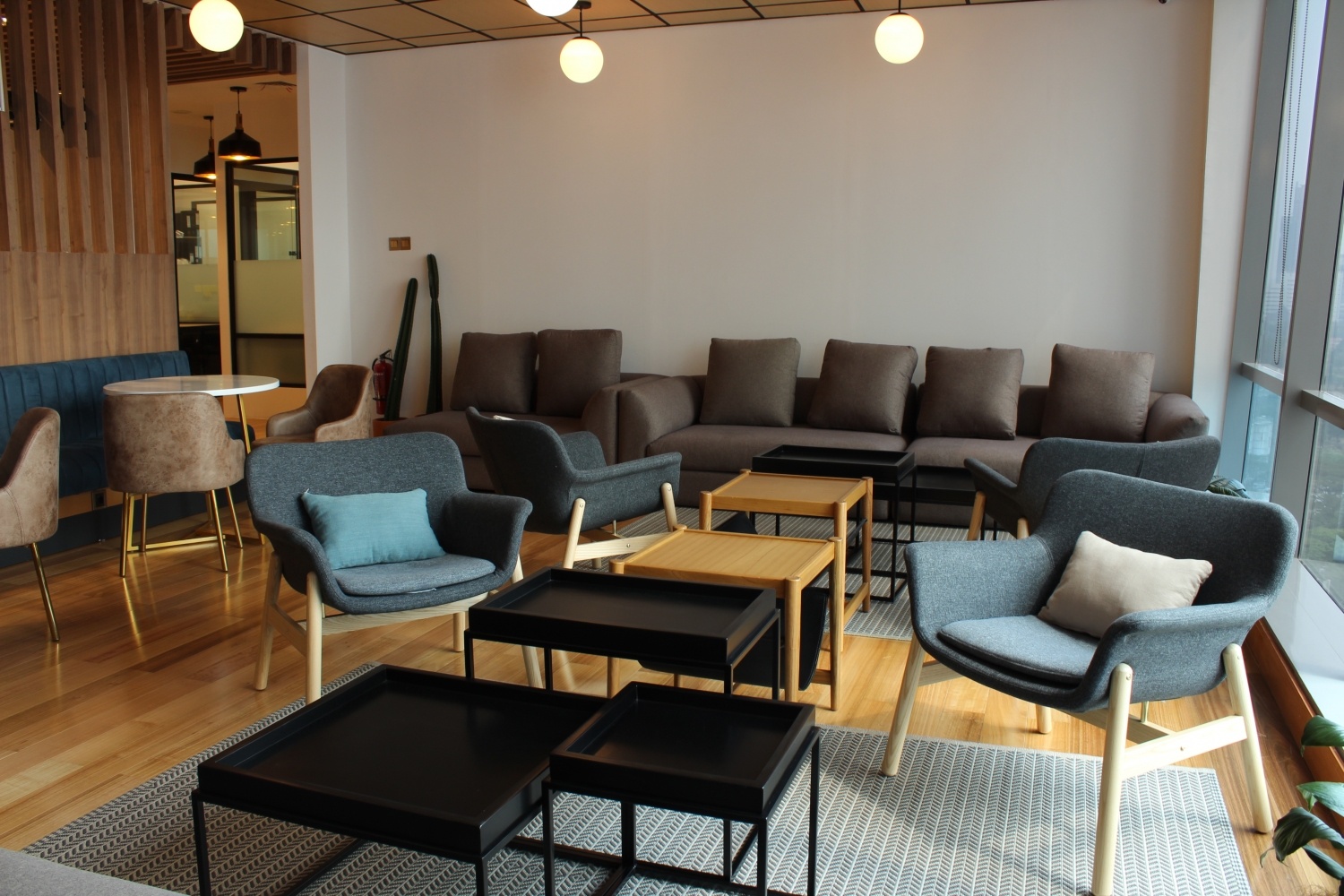 Werkspace, EightyEight Kasablanka
Located just beside Mall Kota Kasablanka (KOKAS), you will have access to the largest gym franchise in Indonesia - Celebrity Fitness. The mall is also complete with various excellent food options and our favourite coffee shop, Kopi Kenangan for your daily dose of caffeine!
Maybe fitness and food are not your priority, you would rather be working in a prestigious area, an office with the best view of Jakarta's skyscraper and luxury shopping district, an address to impress. In that case you want to take a look at coworking spaces around SCBD or Menteng.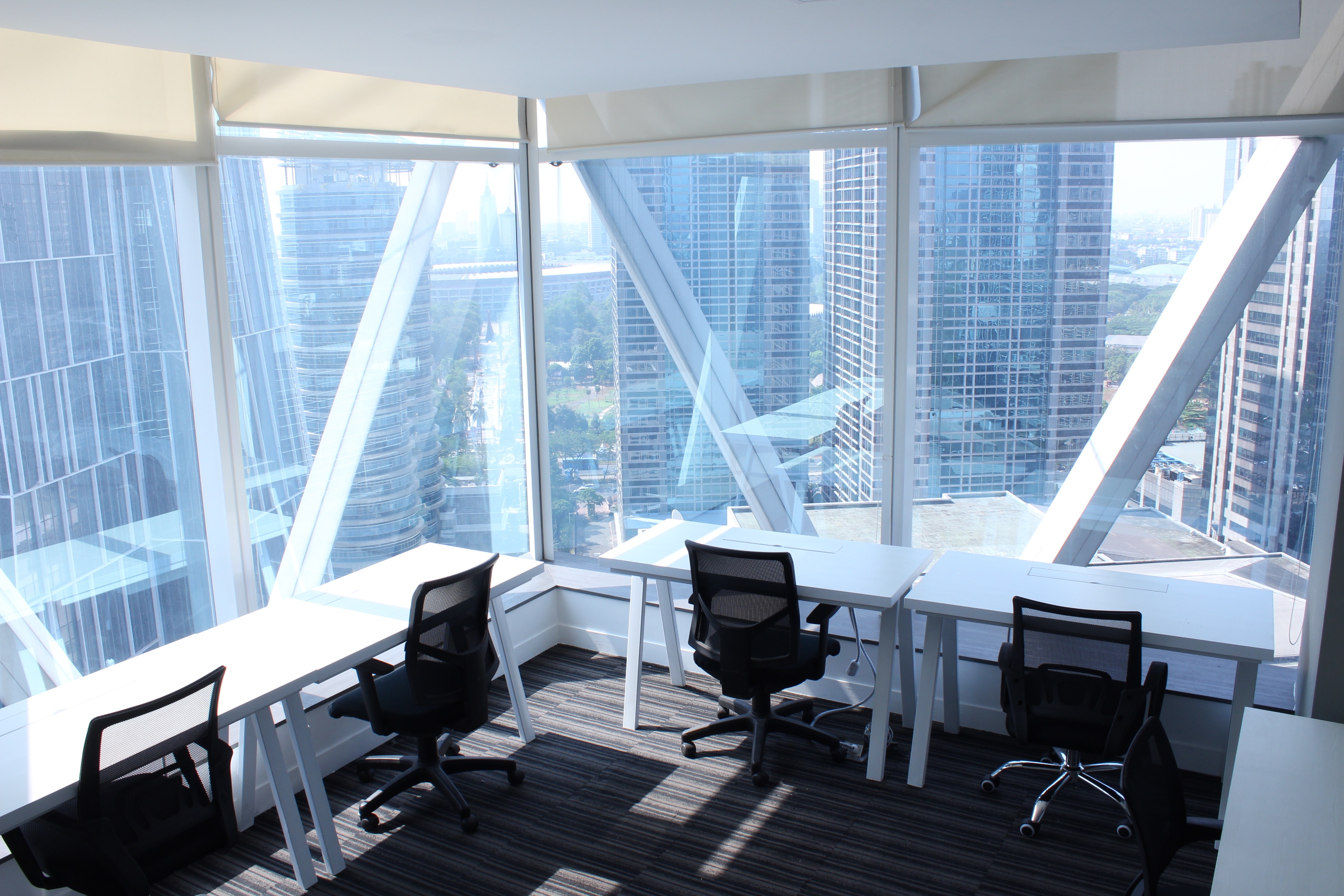 DreamHUB Coworking, Equity Tower
Just recently opened its door to the public, DreamHUB adds yet another fantastic space to collection of prestigious coworking spaces in Jakarta.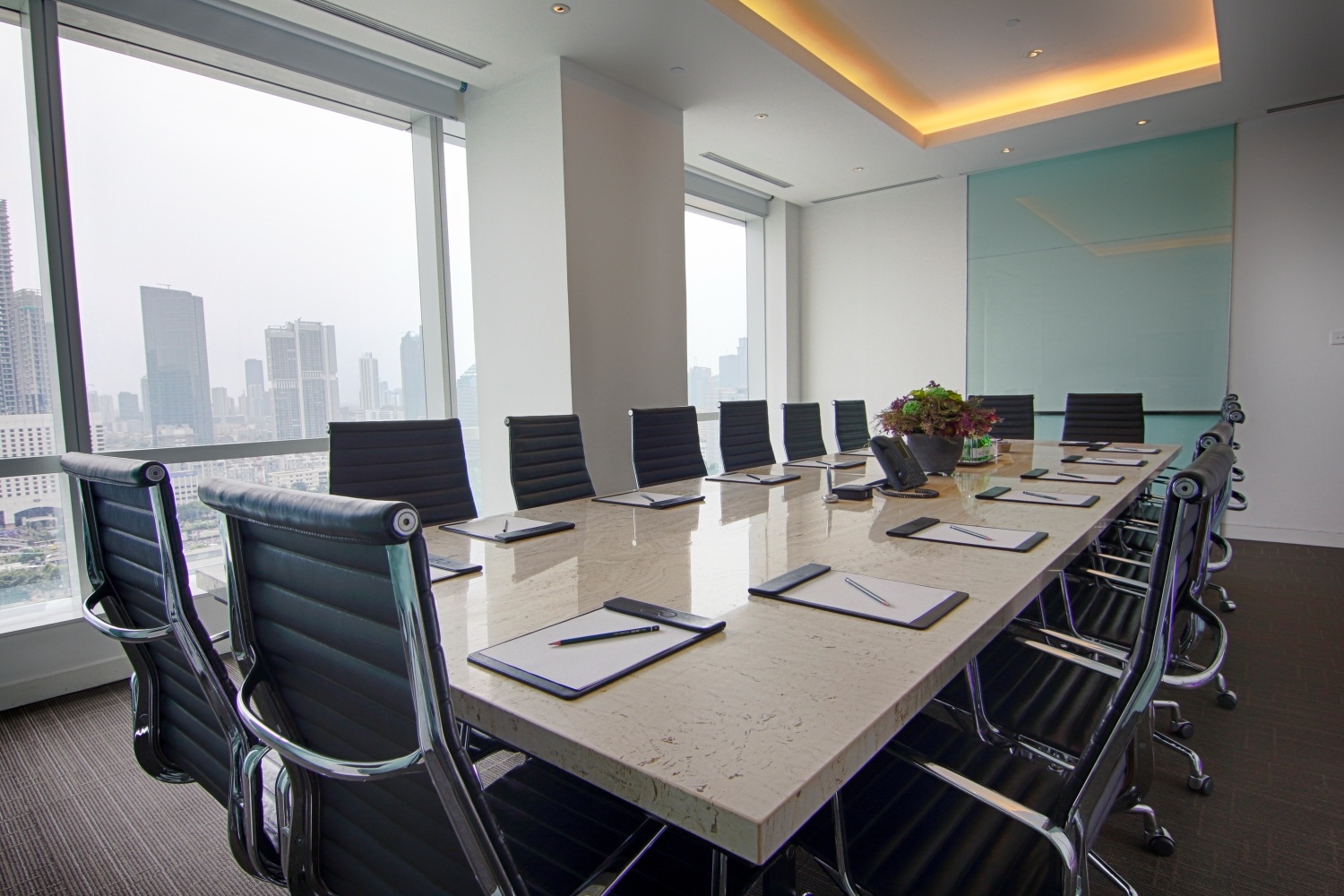 CEO SUITE, One Pacific Place
A renown player in the serviced office industry, CEO SUITE at One Pacific Place is one for the serious entrepreneurs, their space and location ooze class and prestige for businesses that want a first-class space and service.
4. NATURE OF YOUR BUSINESS
Choosing the right location goes far beyond satisfying personal preferences. You also want to take into account the nature of your business and who your customers are. For example, a healthcare business that works together with hospitals would require it being located within proximity of major hospitals, or a delivery business would require an office that is strategically located close to a storage/warehouse area where pick up and delivery is convenient, probably not within a building with tight security as it would a hassle for couriers to get access in and out of the premises. However if the business operates mostly online, which are quite common these days, they can be quite flexible in terms of a physical location and might even consider locating their operations to the outer suburbs where rent is considerably cheaper.
That's all the tricks we have under our sleeves, for now at least. We know that's a lot of factors to digest. If you ever need a helping hand to find the most suitable location for your business, our Space Experts are well equipped with an extensive knowledge of the city. Simply drop us an email and we'll sort you out in no time! In the mean time check out some of the best coworking spaces you can find in Jakarta!