Look at you! You've run a successful enterprise and hustled yourself into a new step in your business. Now, maybe you need a conference meeting with new investors for your new line of extraordinary products. Maybe you need to train several new employees for your ever growing company. We know that what you don't need is a severe hit on your revenue.
Here are some of our picks for cheap conference rooms and training rooms in Jakarta that are easy on both the eye and the wallet.

Kedasi Batavia Tower - Central Jakarta
We Indonesians love our Batik and its nuances, and Kedasi incorporates this and other Indonesian aspects into their design. Traditional patterns and ornate decorations adorn the coworking area and also, most importantly, the meeting rooms. This place is suitable for those meetings with visitors and would be a great entry point for you to introduce your business and also your heritage and culture. Two birds with one stone? More like three, if you count in the low price.
Hourly rate: IDR 180,000,-
Maximum Capacity: 8 People
Other choices in the same venue:
Read also: 6 Cool Rooftop Event Spaces in Jakarta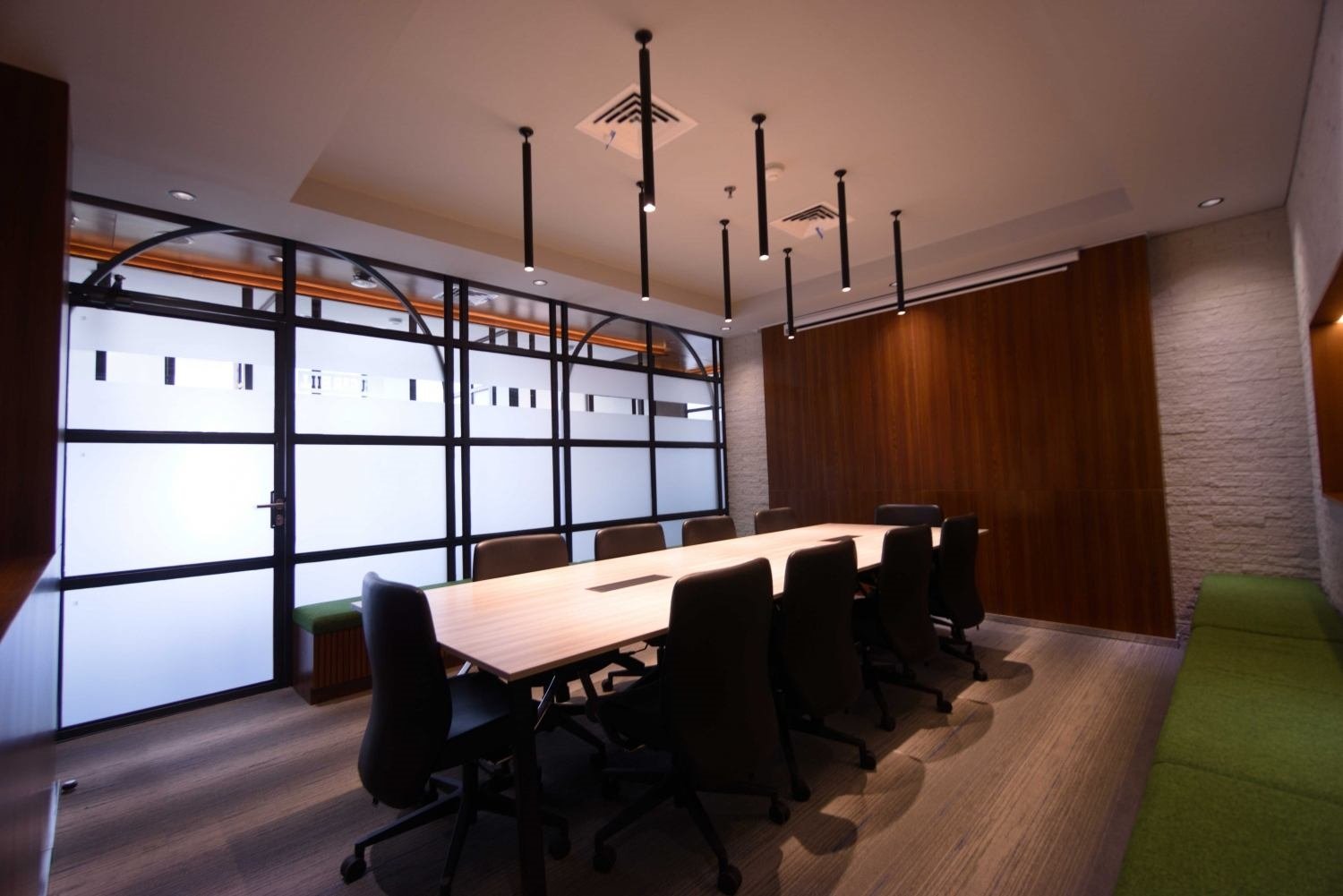 Uptown Kuningan - South Jakarta
Ever wonder what it would be like to have a meeting in Manhattan, NYC? Well, maybe during your phase of saving up just for that, Uptown could be a second choice for the moment. The professional design is reminiscent to the concrete paradise that is upper Manhattan without all the fuss to get there. The best part, even though located in one of the highest end corners of Jakarta, this beautiful meeting room will impress your team, especially your accounting staff because of the bargain price.
Hourly rate: IDR 320,000,-
Maximum Capacity: 20 People
Other options in the same venue: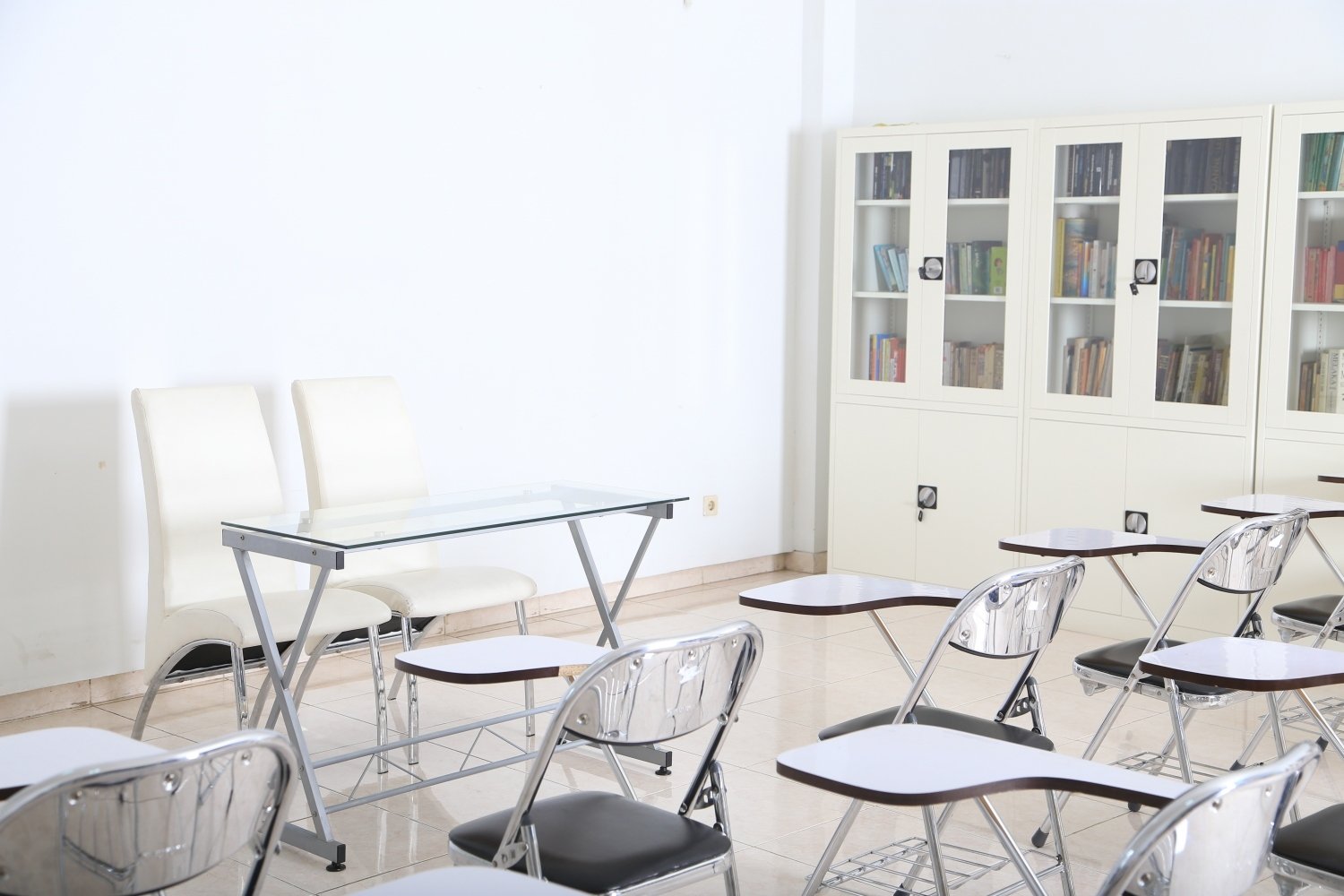 Ruang Kita Tebet - South Jakarta
If you're looking for a place where your employee can fully focus on the important training that you are conducting, look no further. Ruang Kita is designed to be sleek to help you with just that. With a multi-functional and changeable layout, this space can be used for anything from holding a meeting to team gatherings and everything else in between. Rewards are a good motivational tool, maybe hold that gathering after the training and your employees will love you. I know I would.
Hourly rate: IDR 200,000,-
Maximum capacity: 20 People
Other option in this venue:
Read also: The Most Accessible Offices in Jakarta with the MRT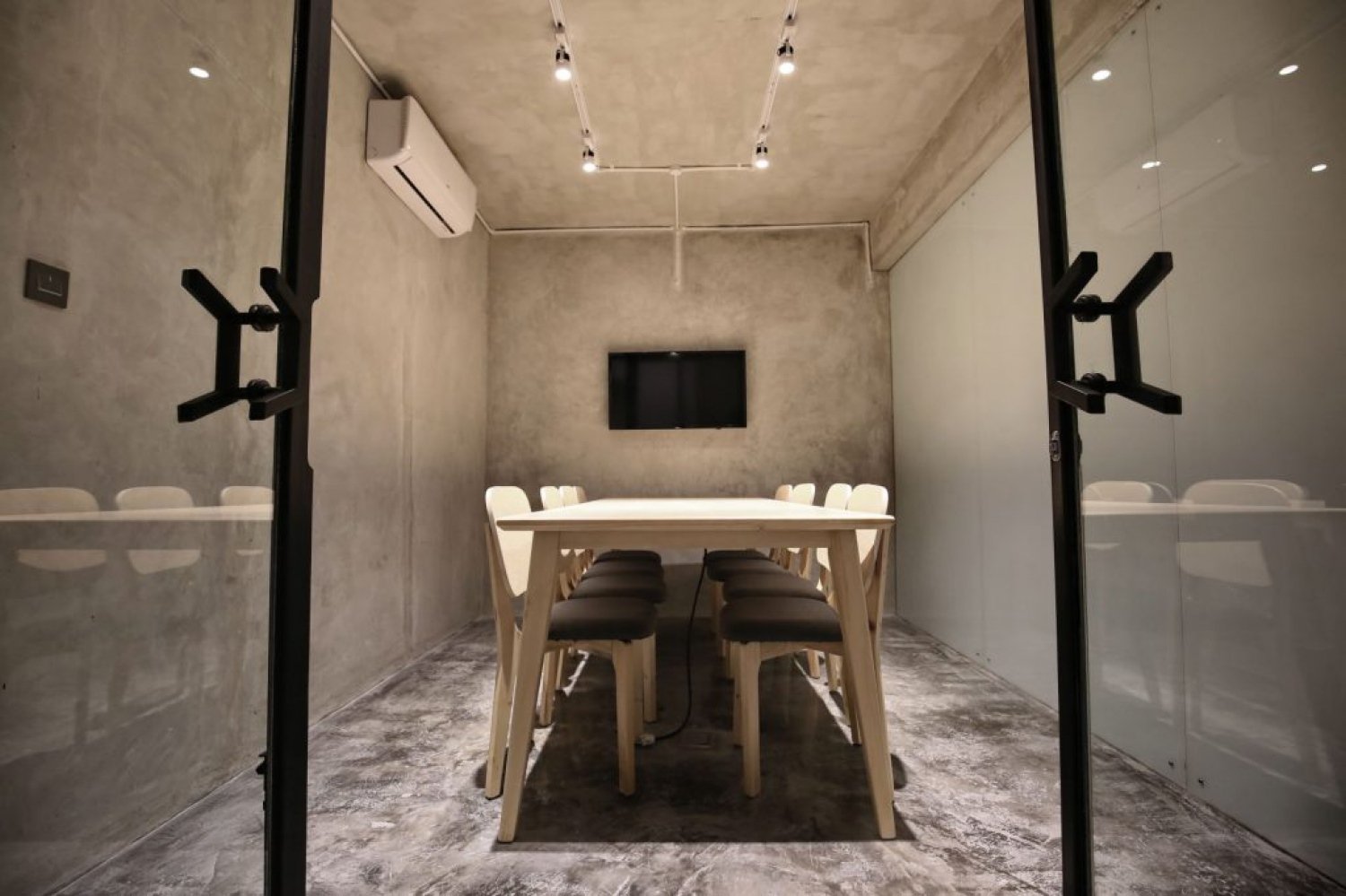 Concrete Space Pluit - North Jakarta
Minimalist, sleek, modern. If these words resonate well with your business, Concrete Space would be the top contender for your needs, specifically in this case for meeting rooms. Design inspired by the beauty of exposed concrete, this venue makes it suitable for designers, artists, and other creative individuals such as yourselves. The combination of professionalism, tranquility, and Instagram-able corners should make this space one of your top choices.
Hourly rate: IDR 175,000,-
Daily rate: IDR 1,000,000,-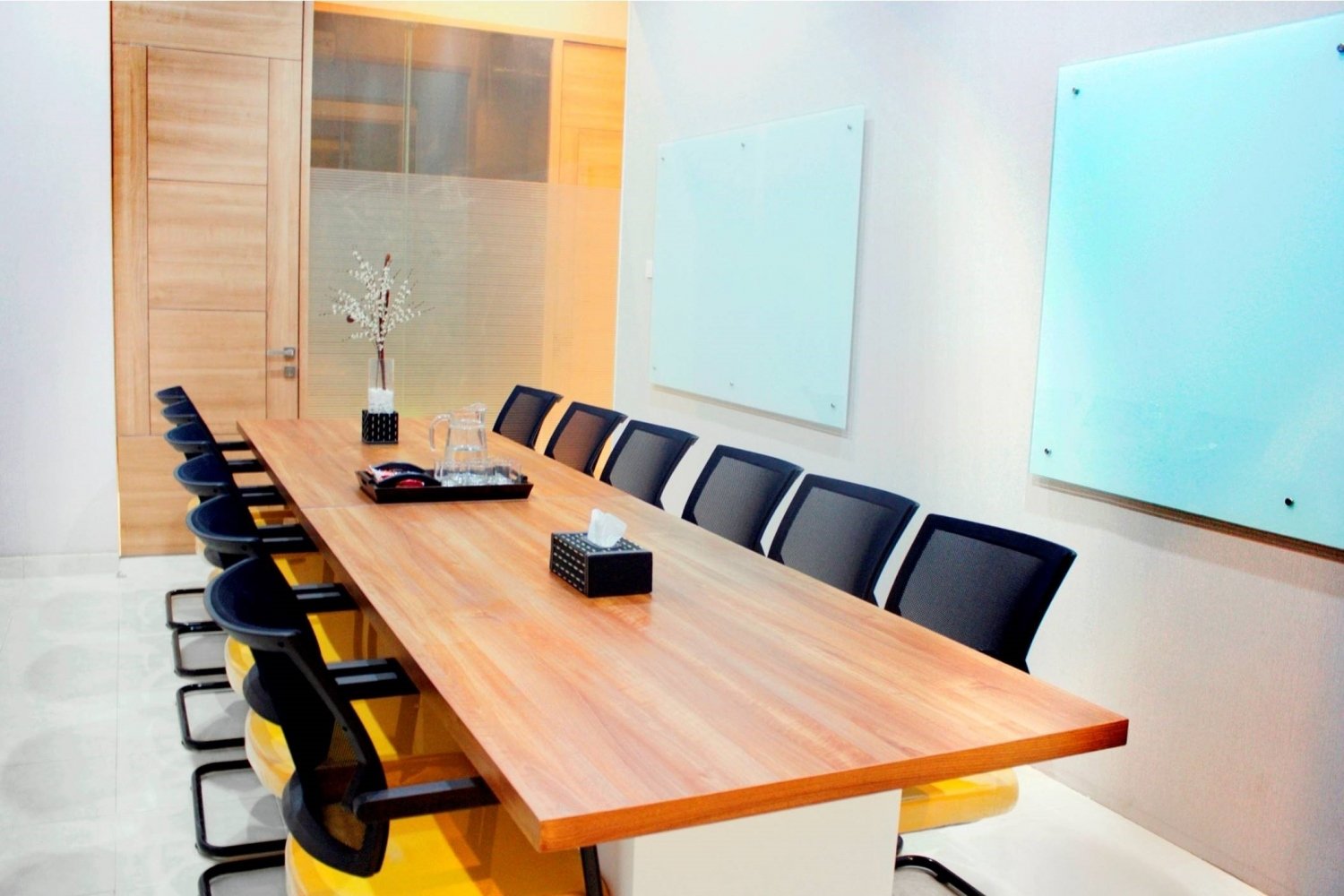 LeGreen Suite & Hotel Sudirman - South Jakarta
Let's say you know that your meeting, conference, or training will set you back for a whole day. Well, LeGreen would be a great solution. After those tiresome and gruesome discussions with your team, you can very much rest and relax in the accommodation provided within the same venue. The cheap price goes without saying being on this list, but the convenience it provides makes this space a worthy contender within your options.
Hourly rate: IDR 115,000,-
Daily rate: IDR 1,000,000,-
Monthly rate: IDR 7,000,000-
Max capacity: 6 People
Other option in this venue:
Read also: Fostering Workplace Productivity in Jakarta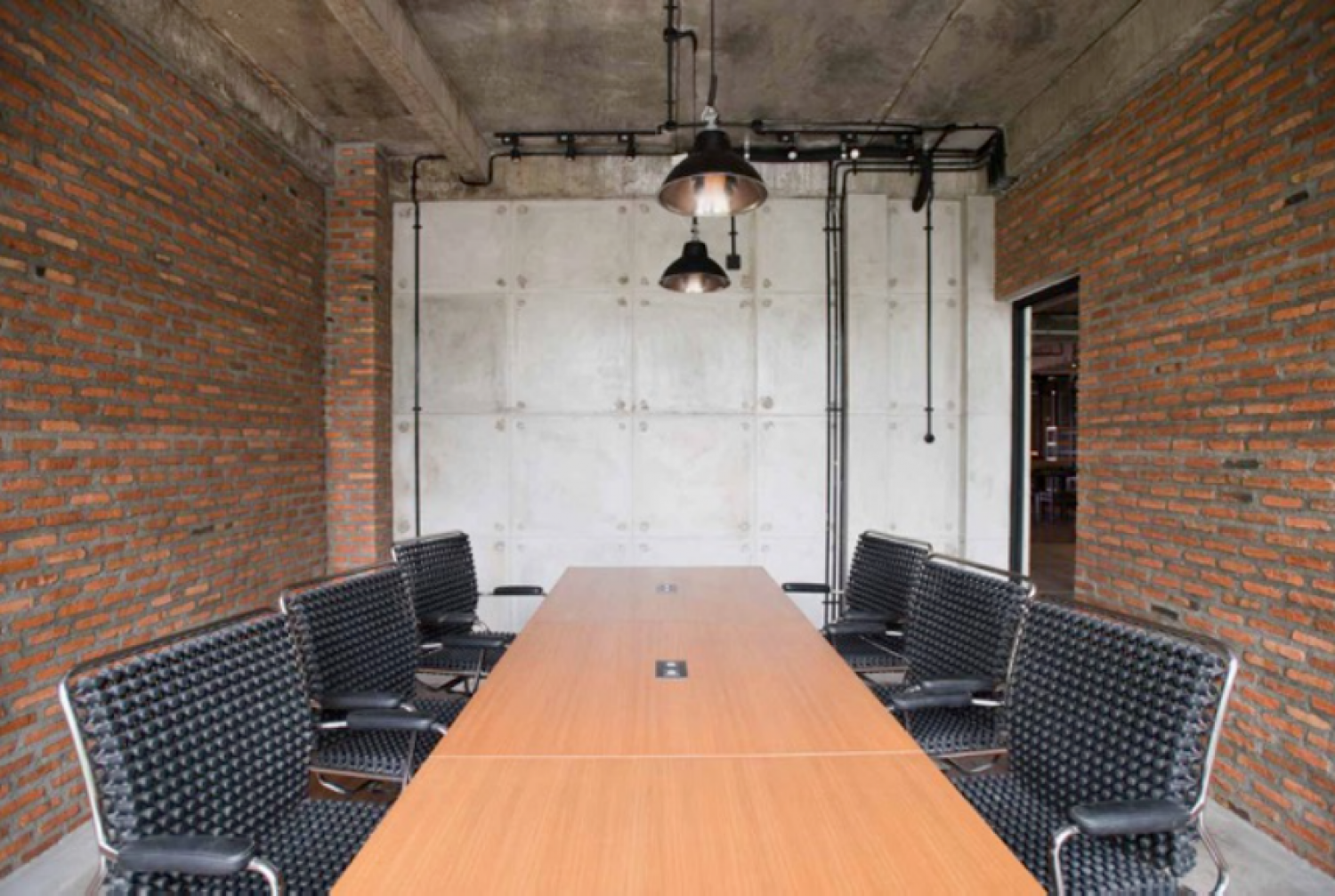 Conclave SCBD - South Jakarta
The exposed brick wall, ergonomic chairs, and overall homey-office vibe from Conclave would help you any day with your meetings. This one might be a bit on the pricier side of the spectrum, but they provide good amenities, including being located in a prestigious area and even catering for a bit extra. If you need a place to wow your meeting then this is the place to go, plus you can easily go get a drink afterwards at a nearby restaurant or bar.
Hourly rate: IDR 300,000,-
There we go; six different places within the affordable price range for meeting, training, or conference rooms. Don't forget to dust up on your presentation skills and you are good to go!
Now, if these venues don't resonate with you, don't worry! Reach out to us and our team will help you find that perfect room for any need.