Read me in Bahasa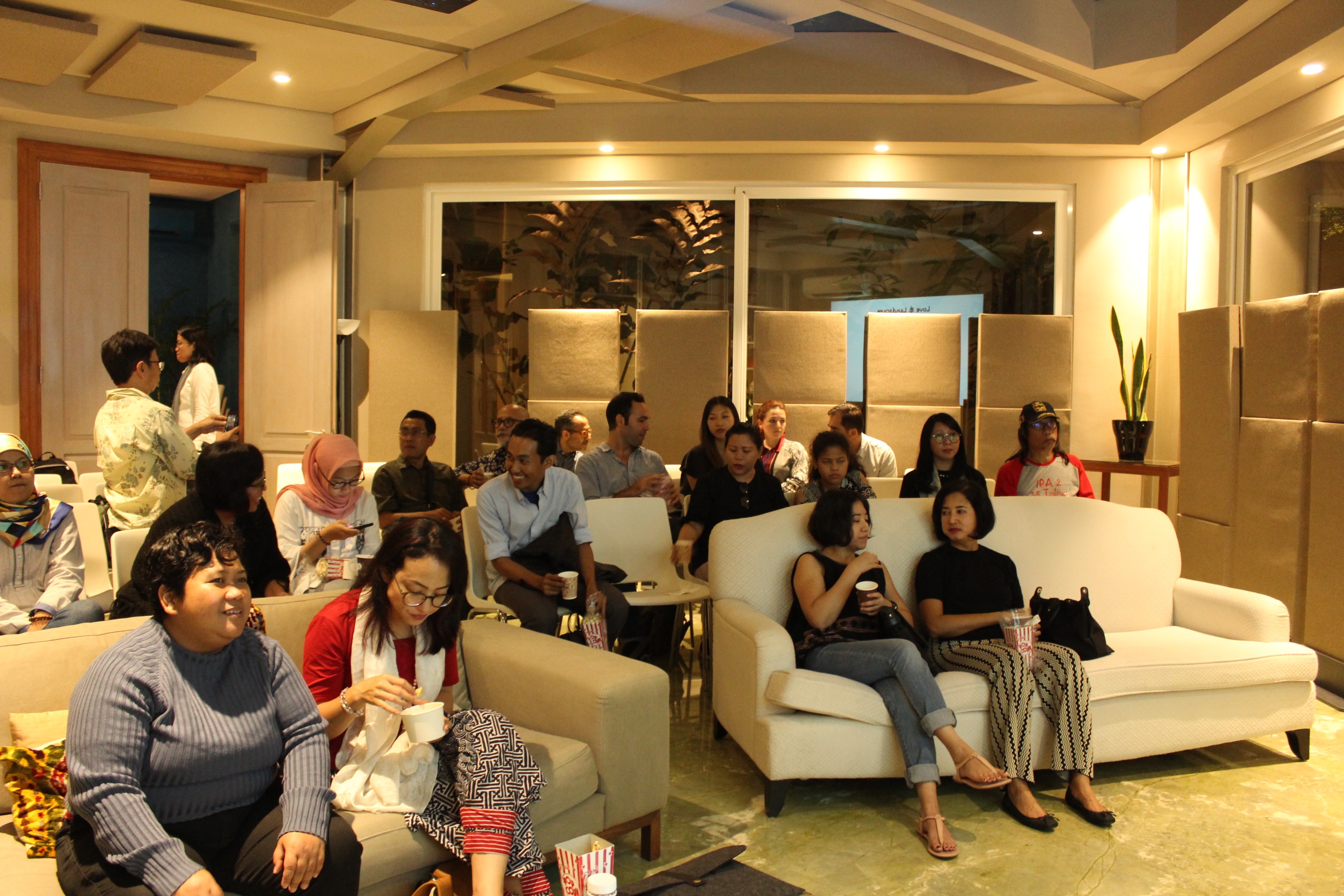 Empu Sendok Art Station [ESAS]
Time to say goodbye to overpriced, sub-par snacks and popcorn in congested cinemas on the weekends, you deserve better! Enjoy an exclusive and intimate movie experience from a curated list of awesome private event venues in Jakarta. Invite your friends and screen the latest blockbuster movie or a timeless classic or both! Best yet? You can bring any food & beverages you so desire and not worry about getting pinged.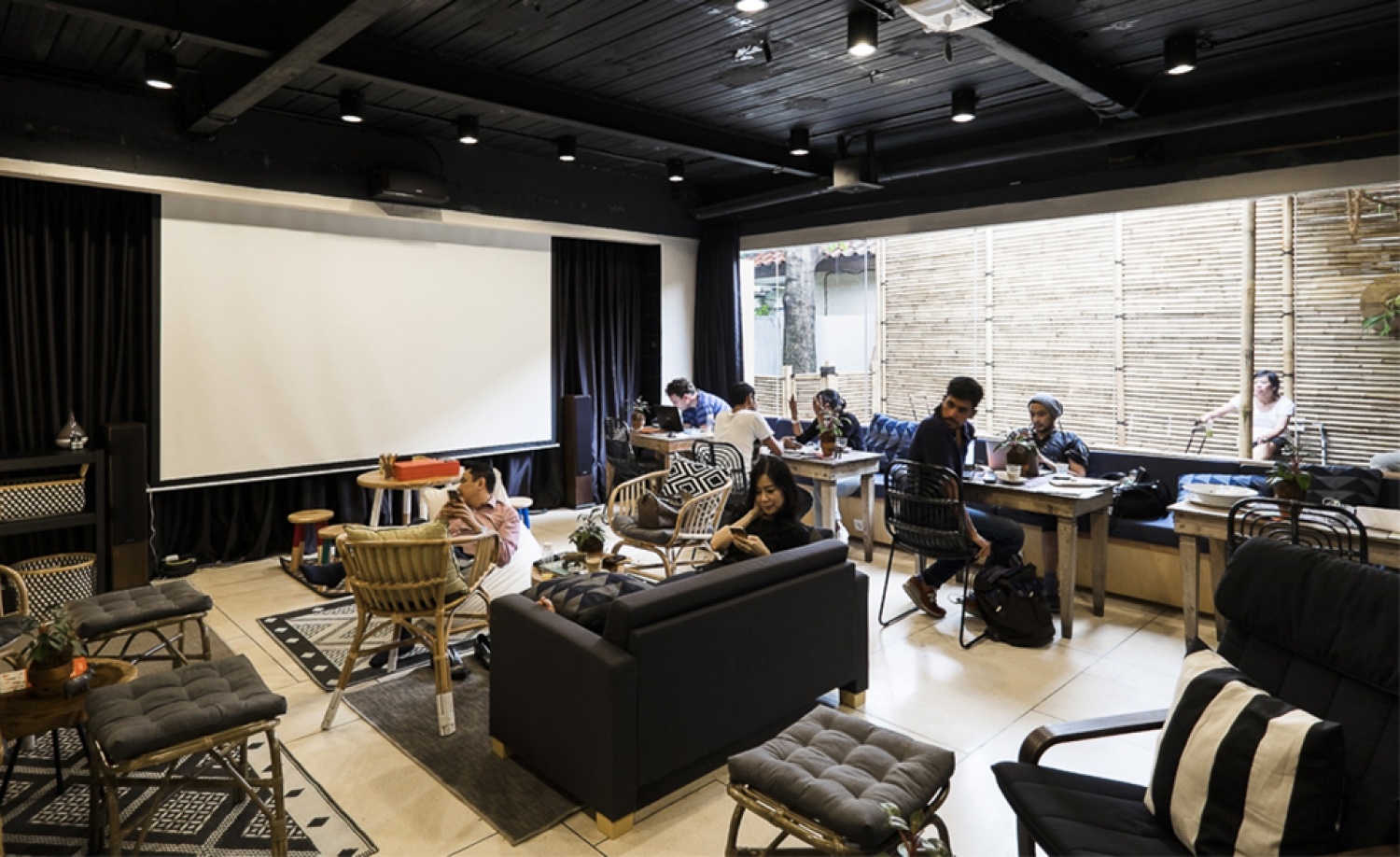 First on the list is Kinosaurus -- the first ever micro-cinema in the city! There is always an interesting film from all over the world being played every other day in this cozy and intimate event space. If you're ever around the area, we recommend dropping by and if you want to host a private screening, they're an experienced bunch that can help you with the planning and preparation, easily one of the best options in the city.
Capacity:
Up to 35 people
Rate:
IDR 450K/hourly
Location:
Jl. Kemang Raya 8B, Jakarta 12730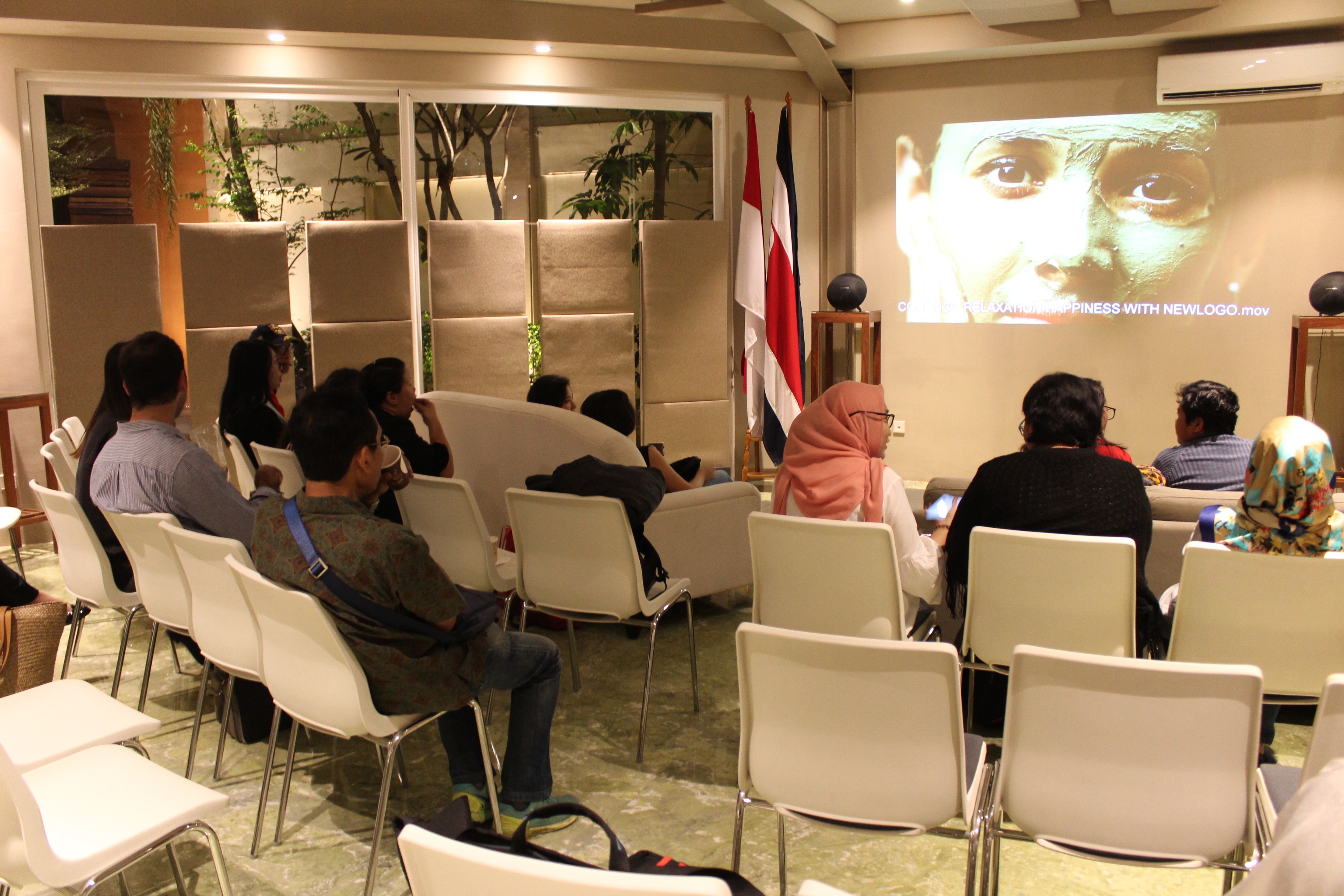 A contemporary multi-functional space with floor-to-ceiling sliding doors and a garden facing view along with excellent interior lighting makes it perfect to host a film screening at anytime of the day. Empu Sendok Art Station (ESAS) often hosts different embassies (Costa Rica and Cuba for example) to showcase independently produced, homegrown films to support and promote their local art scene.
Capacity:
Up to 35 people
Rate:
IDR 1,250,000/Hourly
Location:
Jalan Taman Empu Sendok No. 39
Read also: Top 18 Venues in Jakarta for Your Next Event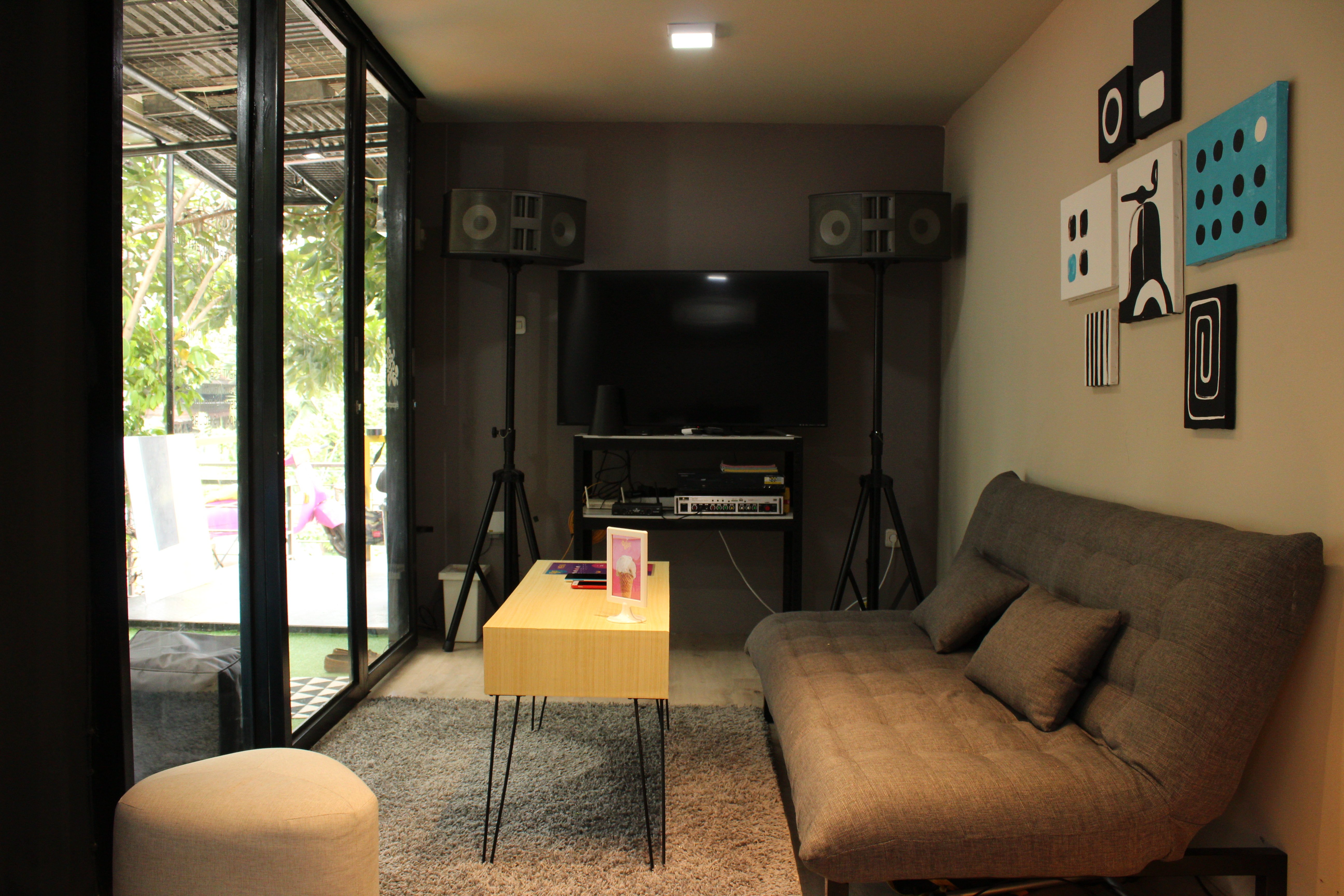 Scoopter is a quirky little entertainment hub situated just above a scooter garage (hence the name). Complete with a great visual and stereo system that will mimic a home theatre-like watching experience. Even better, you can binge-watch your favorite Netflix shows like Stranger Things or Black Mirror here as well. The vibe make you feel like you never left home. Don't forget to enjoy home-made ice cream that comes in unique flavours (tiramiscoot) made by the owner himself.
Capacity:
Up to 12 people
Rate:
100K/hourly
Location:
Jl. Intan Ujung No.11, RT.7/RW.2, Cilandak Bar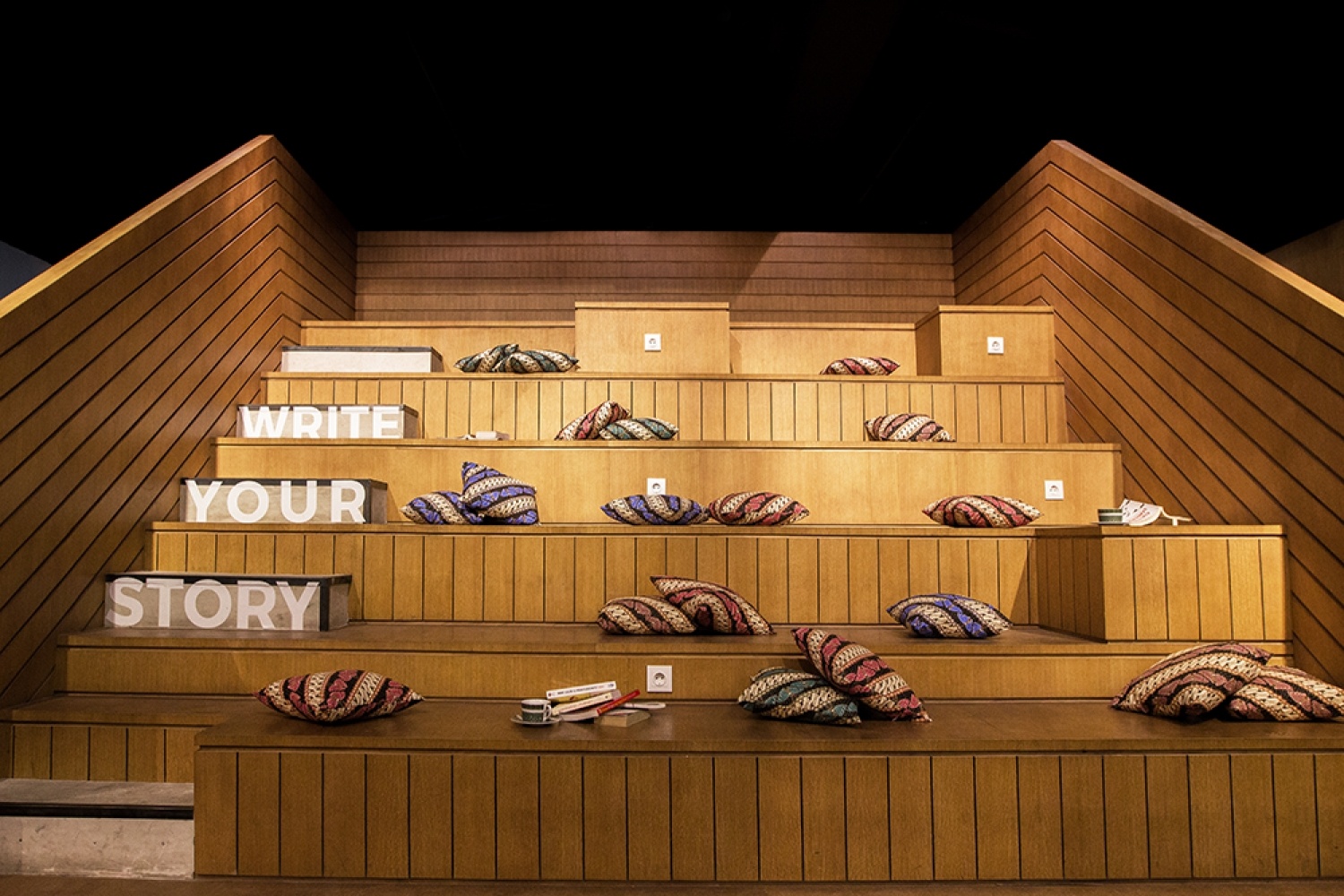 This downward sloping theatre style setting available in Kedasi is truly made for film screenings and photo shoot type of event. A tasteful wood finishing combined with batik art cushions really sets the tone for a classic Indonesian film like Tiga Dara.
Capacity:
Up to 20 people
Rate:
IDR 250K/hourly
Location:
Grha Niaga Thamrin , KH. Mas Mansyur, Kebon Melati, Tanah Abang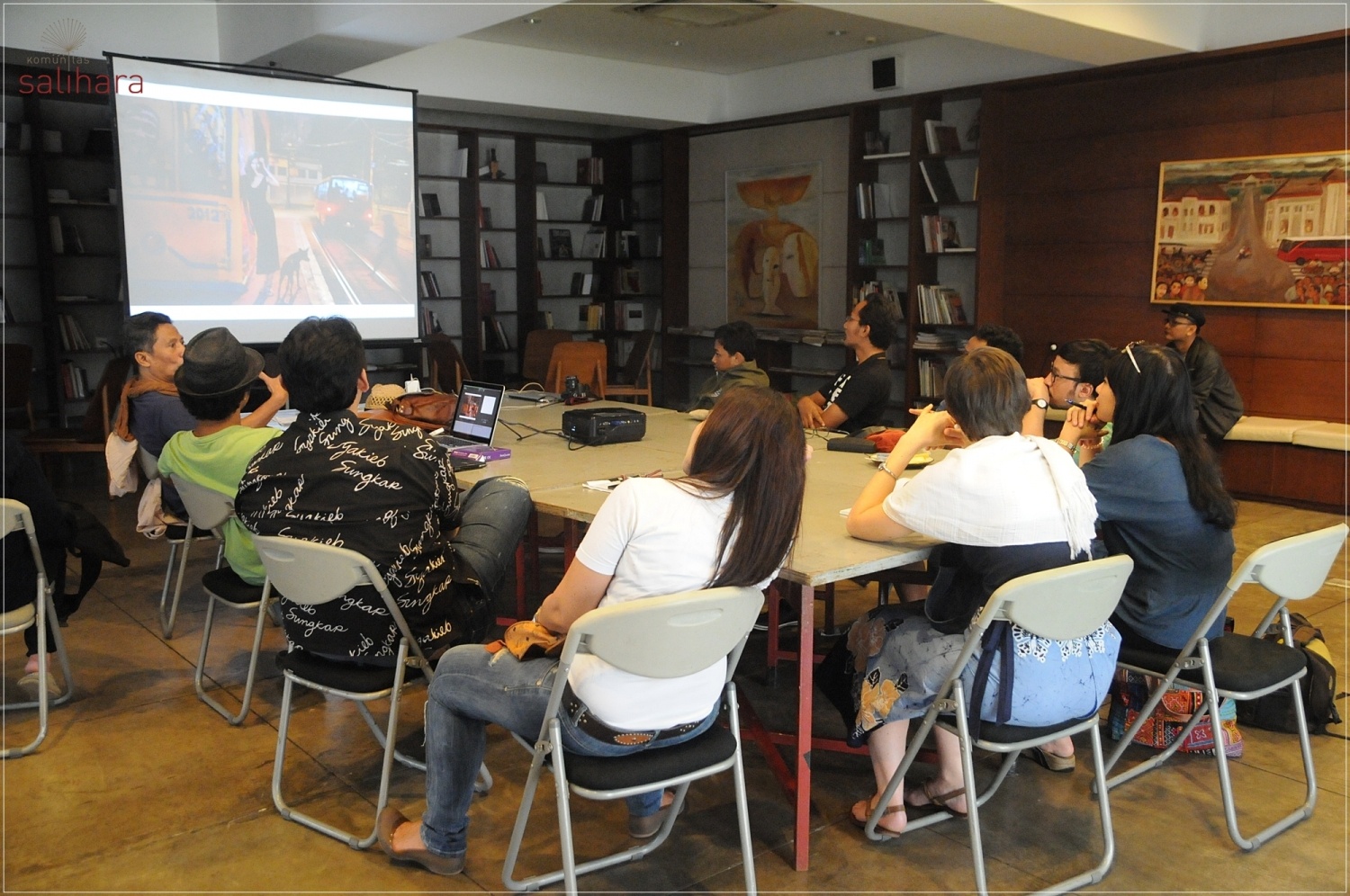 Komunitas Salihara is the home for individuals from all fields of the creative industry such as, publishing, crafts, music, performing and visual arts as well as those for visitors who appreciate the arts. This unique event space is suitable to host a fine movie screening, all the way from reception to movie screening to meaningful discussions at the end.
Capacity:
Up to 70 People
Rate:
IDR 869,688/hourly
Location:
Jalan Salihara No.16, RT.6/RW.1, Jati Padang, Pasar Minggu
Read also: 6 Cool Rooftop Event Spaces in Jakarta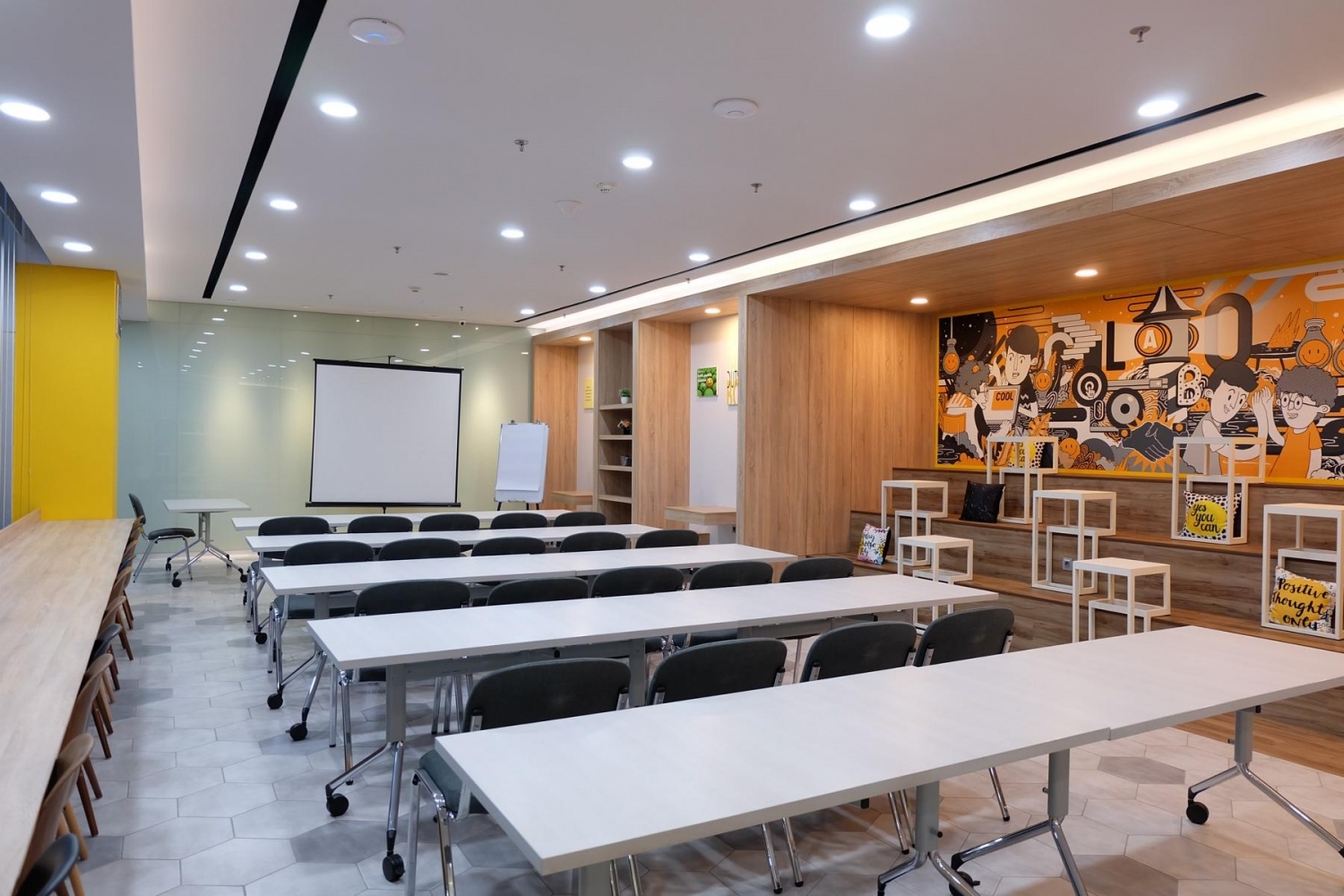 This event space by Connext is suitable to host a movie screening for a slightly larger audience The space is well equipped with a great visual and audio system to ensure an enjoyable watching experience. Light refreshments such as water, coffee, and tea are also included.
Capacity:
Up to 80 People
Rate:
IDR 850K/Hourly
Location:
Cyber 2 Tower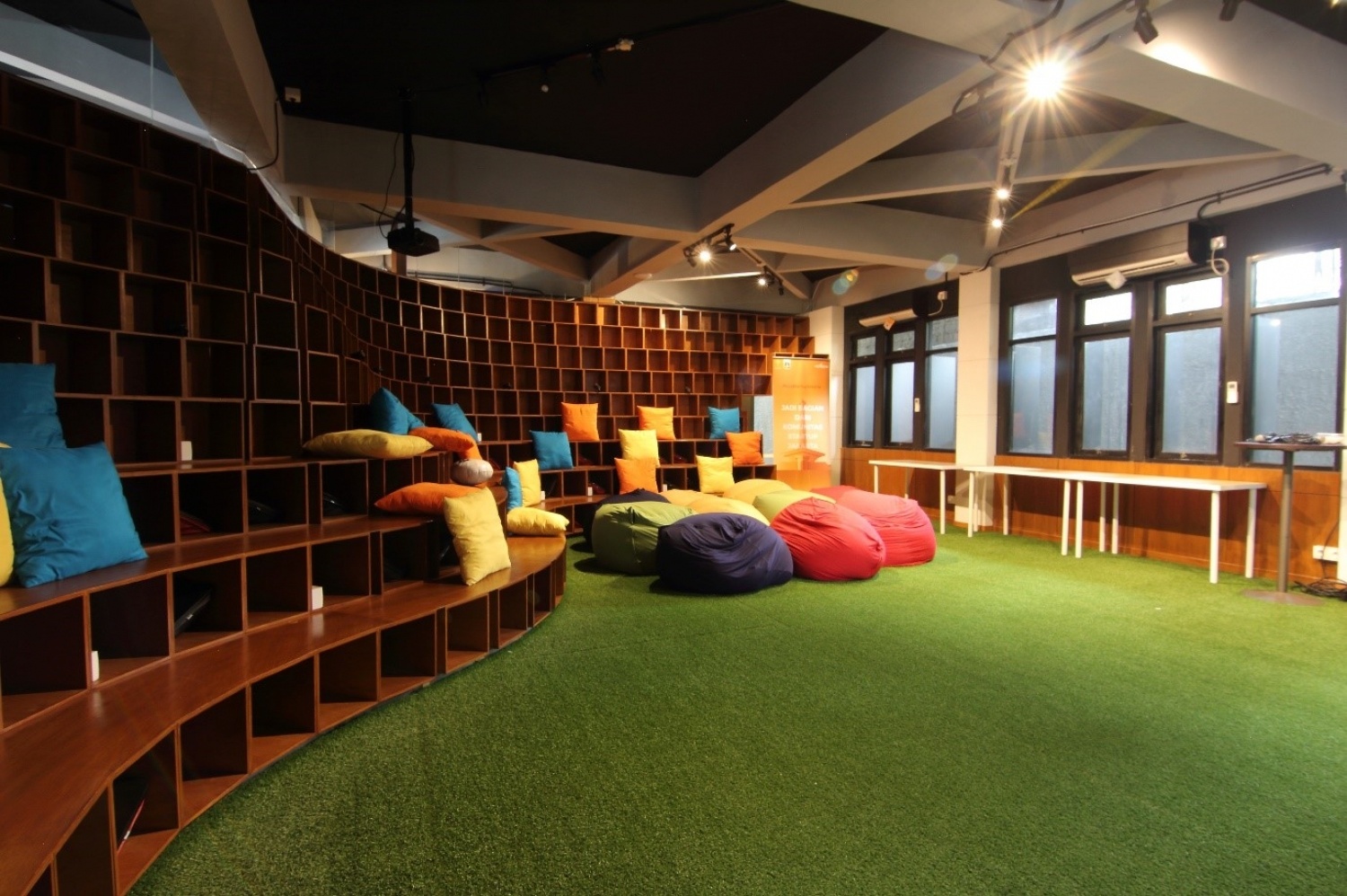 Designed with a dash of fun and entertainment, this unique event space by CoHive (previously COCOWORK/EVHive) has a theatre-like set up along with colourful bean bags, cushion pillows, and artificial grass provides a nice change of scenery and also creates the perfect setting for a movie screening for an office function!
Capacity:
Up to 150 people
Rate:
IDR 1,250,000/Hourly
Location:
Jl. Prof. DR. Satrio No.7, Kel. Karet Kuningan, Kec. Setiabudi, Jakarta Selatan
Finding a suitable space to host a private movie screening is more important than you might think as it helps to set the stage for an enjoyable overall experience. Browse the rest of our Jakarta event spaces, or get in touch at info@flyspaces.com.