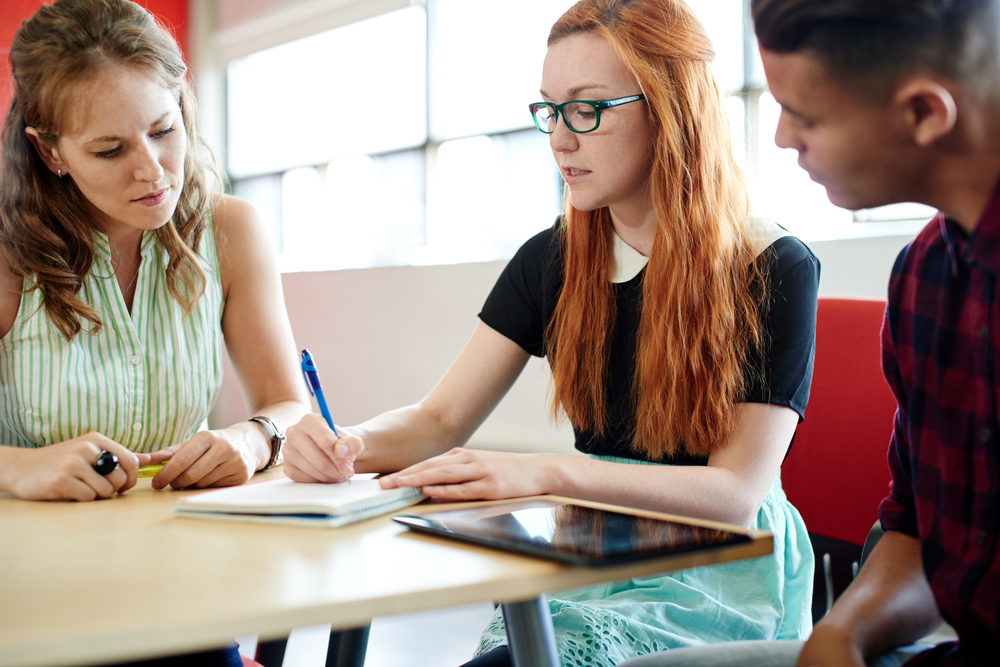 Much of productivity in the workplace can be attributed to the working culture embedded in each country, a one-size-fits-all solution to increase employee productivity simply isn't effective. In order for a company to increase it's competitiveness, it's important that employee productivity is measured correctly. There are many different ways on how to measure productivity out there such as dollar per hour or units per output/units of input. However, many of these metrics have limited applicability in the service sector.
This article will outline common workplace cultures and behaviours in Indonesia along with handy quick fixes that you can implement to your local team immediately!
Addressing Hierarchy in the Workplace
Indonesian culture places a great importance on hierarchy. In a working context, while it's crucial to adhere to common practices like using appropriate titles when addressing people of higher status, too much regard for hierarchy can be a hindrance to productivity. Constructive criticism and great suggestions to an idea or an execution becomes considerably restricted because of the desire to please their bosses. As a result, concepts and improvements are faced with resistance and are slow to get picked up. One possible work around is to exercise tactfulness - set up a one-to-one meeting, explain how your idea could improve the business and keep the focus away from the flaws of his current approach.
Don't Beat Around the Bush
Peace and harmony is embedded in the culture of Indonesia even in a workplace setting. Avoiding conflicts is a common practice in fear of confrontations. Business agreements/deals are also typically done only after a lengthy discussion over several meetings during meals and casual activities like golf. It's safe to say that communication approach in Indonesia is indirect, which can be time consuming and ambiguous to people who are not accustomed to the culture, thus It's important to learn to read between the lines and be patient in business and social situations. You might also want to state your intentions clearly from the beginning to minimise the likely small talks preceding the agenda.
Setting Wage Policies and Incentive Programs
It's no surprise that wages have a direct impact on employee productivity. Generally speaking, higher wages almost always equals higher productivity but setting wages is a tricky thing to do. The wage structure in Indonesia is very rigid -- a very limited use of productivity based pay structure and there is also a lack of incentive programs that are needed to drive productivity in the workplace. Moreover, the wage policies in Indonesia is not sustainable, the average wage is very close to the minimum wage and many are paid minimum wage despite years of experience. These are issues that can be addressed by HR and managers to ensure employees are more motivated, engaged, and produce the desirable outcome.
Read also: 6 Offices You Can Rent To Boost Your Productivity
Culture of Workplace Training
Despite the rising education level in the labour force, Indonesia still faces considerable skill gaps and finding employees for professional and management position remained difficult. A large portion of high skill jobs are filled by under-qualified graduates that are facing skill shortages and skill mismatch. In order to promote productivity improvements and close the gap, a company should build a culture of workplace training that is encouraged and subsidized for a more rapid uptake. Invest in vocational training to improve organizational and managerial capacities, as well as workplace strategies such as work-time management.
Be Strategic When Arranging an Offsite Meeting
As one of the worst cities in the world when it comes to traffic, knowing when and where to set your offsite meeting is imperative, especially if you have multiple meetings scheduled for the day. Generally avoid areas like Jl. H. R. Rasuna Said or Jl. Jend. Sudirman around rush hour, failing to do so will result in countless hours wasted on the road which otherwise could have been spent getting actual work done in the office. A useful tip is to carry a portable WiFi on your travels so you can still get some work done amid the chaos that's happening around you, should you need to. Hopefully the MRT set to be completed in March, 2019 will help to offset some of the traffic in Jakarta.
Take Less Smoke Breaks!
Fun fact: Indonesia tops the world in cigarette consumption. It's not uncommon to have a designated smoking area in the workplace. The problem is employees taking way too many smoke breaks which adversely impacts productivity at work. Instilling a smoke break policy in the workplace may sound silly but really is not when it comes to Indonesia. Not only does it help to discourage the bad habit of smoking, but it also forces employees to spend more time at their desk and actually be productive!
Pro Tip: Create other avenues for employees to catch a break. For example, a 15 minute rest in the breakout area for coffee or maybe a game of table tennis!
Leverage Coworking Spaces Around the City
Considering how widespread coworking has grown in Jakarta, coworking spaces are sprawling around the city. If you're always working out of a cafe, it might be a great idea to rent a flexible desk in a coworking space. Not only does it provide a safe and conducive environment for you to work in, you no longer have to pay for light refreshments like coffee, water or tea. If you're never in the same spot twice in a day, check out FlySpaces Passport - a subscription plan which gives you access to over 30 awesome coworking spaces in Jakarta! The next time you're stuck in an area after a meeting, pop into one of the spaces to get your work done.
That's all the tips and tricks I have under my sleeve, let me know below if you find these suggestions useful for your team or if you have other great ideas on how to improve productivity in the workplace in Jakarta!