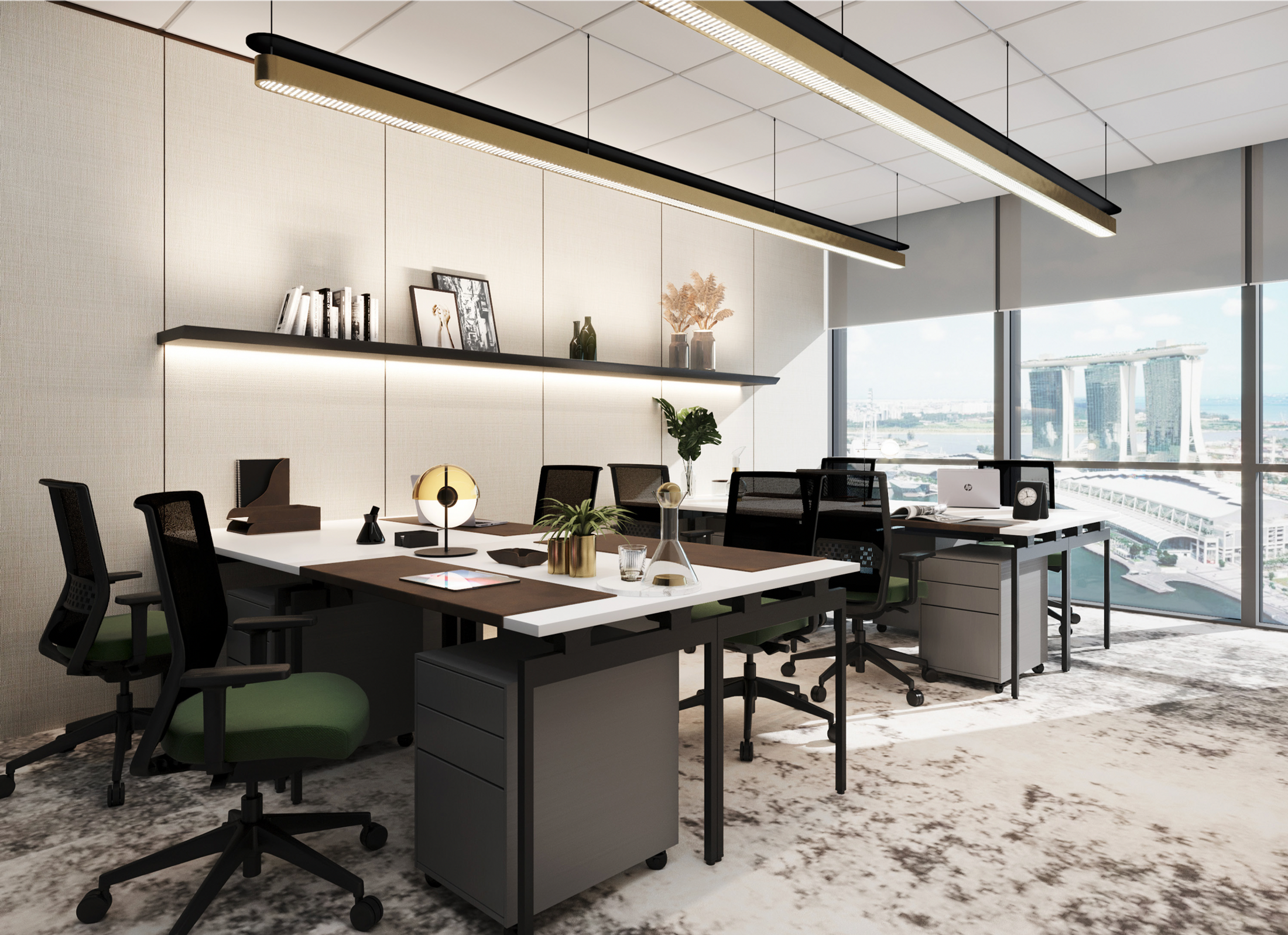 For small businesses, it can often be challenging to find suitable office space. For one, traditional office rentals can be expensive. Also, signing long-term leases can be a financial burden, especially for start-ups that are still finding their feet in the market, or for businesses that have low and slow-growing headcount or seasonal fluctuations in demand. On top of financial considerations, finding an ideal office space that meets their needs and requirements can also be a struggle. Here's where serviced offices come in, providing a flexible and affordable alternative to traditional office spaces.
Serviced offices are fully furnished and equipped workspaces that are managed by a third-party provider. These spaces offer businesses the benefits of a professional office environment, without the high costs and long-term lease commitments of traditional office rentals. With their growing popularity, such workspaces are revolutionising the way small businesses and start-ups operate. Read on as we explore the rise of serviced offices and how they are changing the game for small businesses.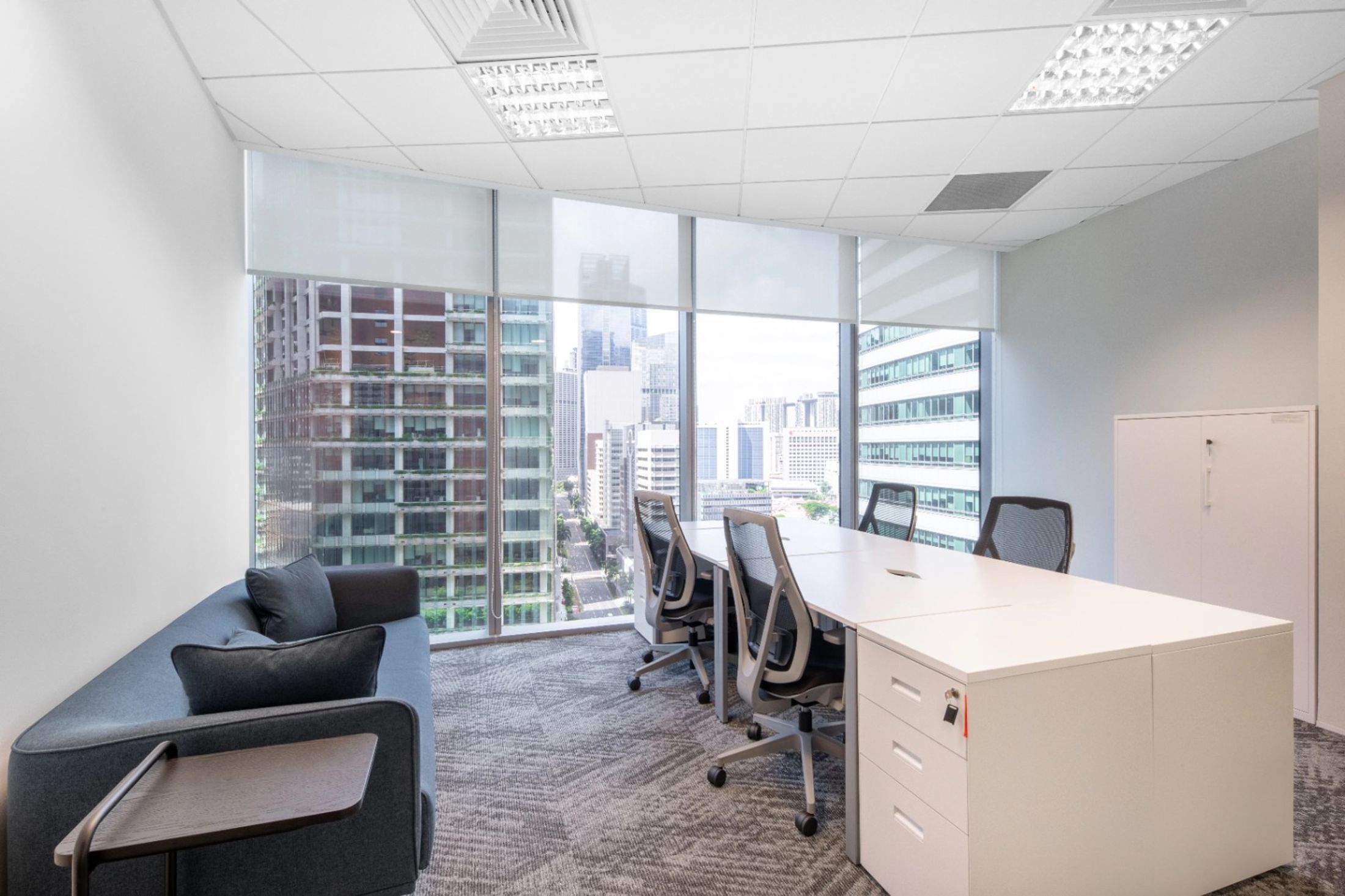 Private Office for 4 at Regus - PLUS


The benefits of serviced offices for small businesses
Emerging trends in the modern workplace have made shared workspaces increasingly popular, providing smaller-scale companies, start-ups, entrepreneurs, and freelancers with an affordable and flexible alternative to traditional office space. But shared workspaces offer much more than just cost savings; they also bring along a range of potential benefits that ease business operations.
Ease of starting


Setting up a business can be a time-consuming and stressful process. Serviced offices provide an easy solution to this by providing businesses with a ready-to-use office space that can be set up within a day or two. This allows businesses to focus on growing without worrying about office setup and infrastructure.



Lower costs compared to traditional office spaces


Serviced offices are a more cost-effective option for small businesses compared to traditional office spaces. This is because with serviced offices, businesses only pay for what they use without having to worry about overhead costs such as maintenance, utilities, and internet connectivity.




Flexibility to scale up or down as needed
Serviced offices come with flexible lease terms that allow businesses to scale up or down as their needs change. This means that businesses can quickly adapt to changes in their operations, whether it's downsizing due to financial constraints or expanding due to growth opportunities.



Easy access to professional amenities and services
Serviced offices have amenities and services included in the contract, which would otherwise be expensive to set up and maintain. These amenities include fully equipped meeting rooms, reception services, technical helpdesks, administrative support, high-speed internet connectivity, and sometimes even personal assistant services. With such a hassle-free experience, businesses can focus less on infrastructure, and more on what they do best.



Collaboration


Networking opportunities and community building are some of the unique features of serviced offices. By sharing office space with other businesses, small businesses can build relationships and collaborate with other entrepreneurs, leading to potential partnerships, new ideas and business opportunities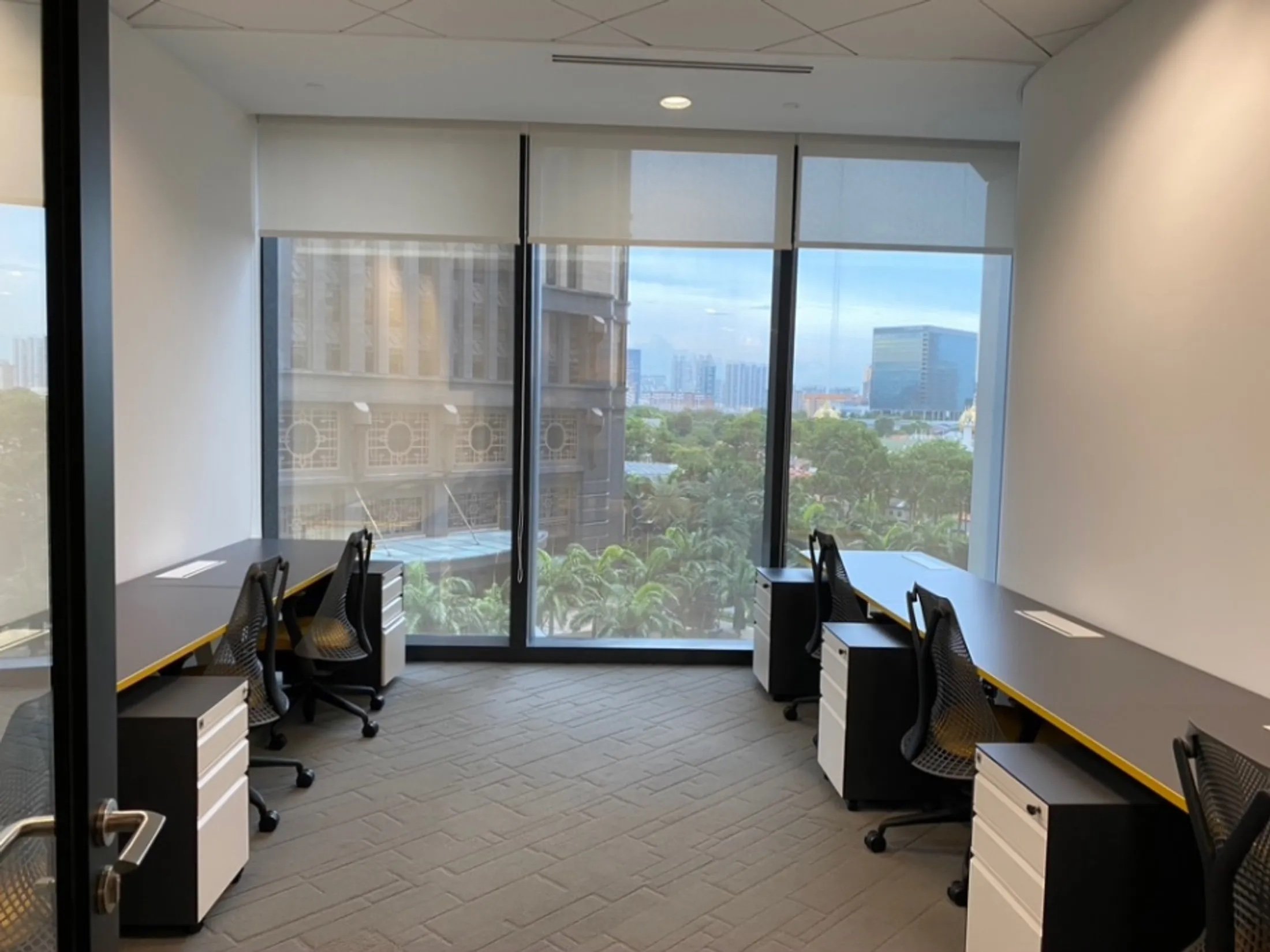 Serviced Office for 6 at Spectrum - DUO Tower


Serviced offices: Revolutionising the way small businesses work
If you're looking for a serviced office space in Asia, FlySpaces can help match you with your ideal office space. Our links to wide selection of options and locations for office spaces across Asia enable us to offer hassle-free booking and a seamless experience to help you find the perfect office. Talk to us today!