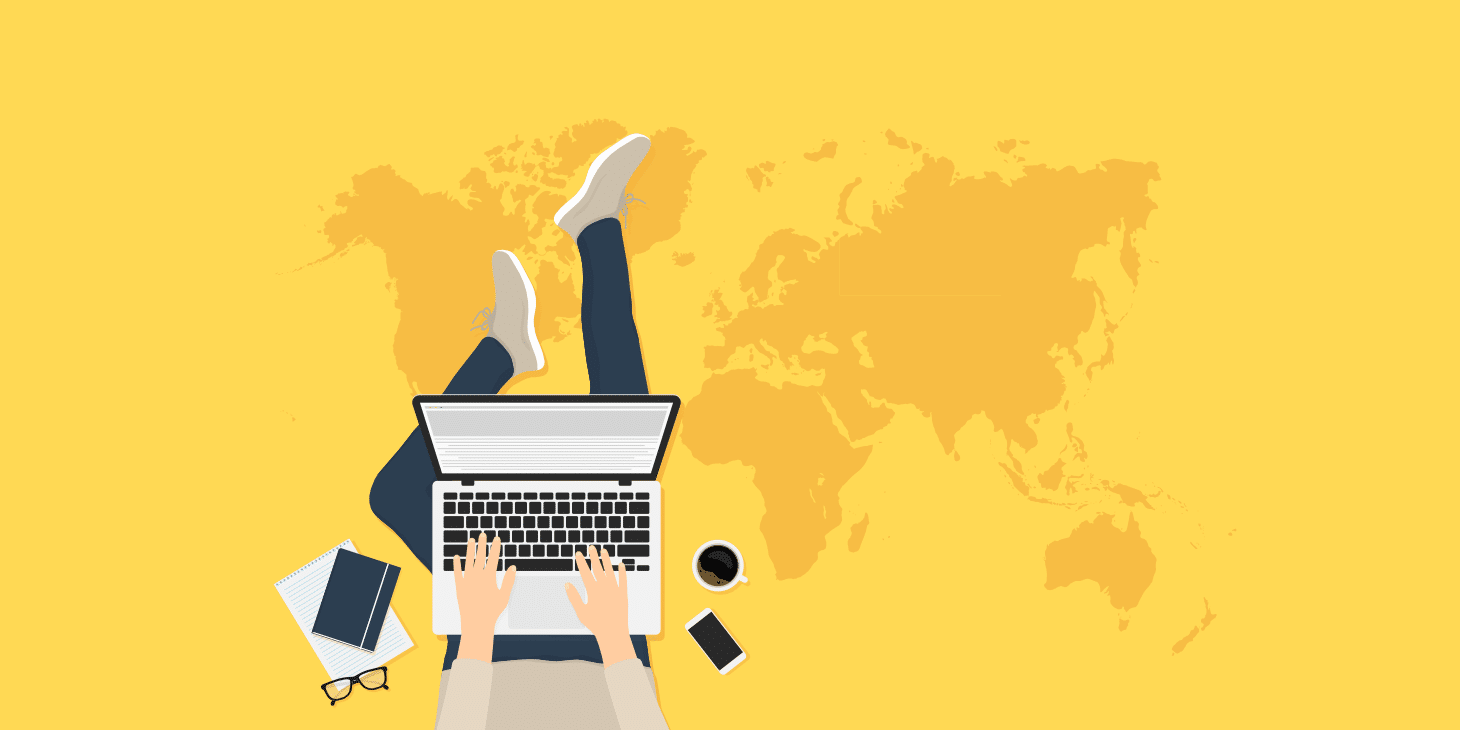 [Image Credit; iStock]
Let's get one thing straight. Technology evolves over time. These days, work-life balance can seem like an impossible feat. Technology has made workers accessible around the clock. This means that it's more feasible now than ever for employees to work outside of the office. We can see this trend of remote work growing over the years throughout Malaysia and Southeast Asia as a whole. So how can you make the most of your remote work opportunities?
Remote work has a lot of stigmas attached to it, and part of this is due to some confusion with working from home. Yes, working remotely can be anywhere including in your bed, but have you ever started to feel distracted, unproductive, or even anti-social while working from home?
So, if you realize those signs in your daily life, it might be time to get your foot into one of the many coworking spaces in Kuala Lumpur. Not only can they help you stay focused but they can also help you project the right image for yourself, and for your business. If you're still unsure whether you need a coworking space, we dive deeper into some of the reasons why below.
1. You are a newbie in the industry
You have just entered into the industry, a new world for you, so you might be looking to compete with existing players. But the truth is, you need to focus more on your branding first so you can set yourself apart from the crowd. In the early days this will take up a lot of your time so rather than spending money and valuable time on establishing your physical office opt for a coworking space. You'll get access to a whole host of services as well as a productive space to work the day you move in - with no extra costs!
2. You haven't socialized or spoken to anyone within 48 hours
It can't be denied that working from home provides a level of freedom that doesn't exist when you're chained to a desk - plus you can stay in your pyjamas the whole day! But this can also mean that you get stuck in your own comfort zone. But if you're looking to make progress in your business, you need to step out of this zone. Not only that, but you need to be around people. People you can bounce ideas off or even just to chat about something not business related so you can reset and come back to your work with a fresh mind. Perhaps even more simple: working exclusively from home can get lonely for many remote workers. So as a nice change of pace for both your personal and professional development, using a coworking space a couple times during the week will provide a more social working environment.
3. You're no longer taking care of your appearance
The perk of working from home is that you don't need to worry much about making yourself look presentable every day, all day long. However, you may start feeling "a bit lazy", then the next thing you realize, you haven't showered or changed your clothes in a while. No matter how tempting it is to stay in your baggy clothes all day, the simple act of getting ready for the day can't be overlooked. It helps set your mindset for the day, which can greatly help with your productivity levels. A simple solution is to dedicate time during the week where you work at a coworking space - somewhere where you have to get ready for the day but perhaps not as corporate as a traditional office.
Read also: Growth of Coworking in Kuala Lumpur: What You Need to Know
4. You are always coming late to office due to unavoidable traffic jams or road accidents
Living and working in a metropolitan city such as Kuala Lumpur it's a given that people will need to be extra patient due to the daily traffic congestion particularly in the KL city center, especially when it constantly makes you late for work. This is also part of the growth in remote work - employees looking for the flexibility to work where they want when they want, which plays a large role in motivating employees and improving their productivity.
5. You're spending a fortune on coffee
If you think that working from home will bring more harm than good for your work, the first thing that may come across your mind for the alternative place to work must be a coffee shop. It could be called a mainstream flexible workplace for freelancers or entrepreneurs as it is repetitively shown in most of the western movies. However, that flat white coffee doesn't come cheap. In Malaysia, the price of a 12 ounce coffee ranges from RM11 to RM19 per cup. Imagine if you'll be staying in the coffee shop for 10 hours straight, how much money you'll be spending constantly buying one cup after another to justify your prolonged stay in the coffee shop. As mentioned by one of the new coworking spaces in Kuala Lumpur, The Playground Co-Sharing Workspace, "You can stay for as long as you want. Unlike in cafés, you don't need to pay for food/beverage just to feel 'entitled' to stay and work in a space." So now you are left with two solutions: either becoming best friends with the baristas and cafe owners or simply finding a workspace that gives you free flowing coffee.
6. Your home office is just not cutting it
Even if you have the best home office, it's not always the best permanent option especially when you have to meet clients, have your team over for meetings, or have important deadlines to meet. Whether you recognize it at first or not, there are plenty of subtle distractions around. It might be your children wanting to play, it might be laundry that needs to get done, dishes that need to be washed, or a new Netflix series that you've gotten hooked on. What ever it might be, these make procrastination from your work even more likely.
Read also: 6 of Our Favorite Coworking Spaces in Kuala Lumpur
7. Your business is stuck in a rut
If you find this is currently happening to your job, you may need to adjust your workplace environment to . By having business connections with various industry players, it will not only benefit you for the networking part, but it will also give a positive point to absorb and entice other organization cultures into your own. Soon you will realize that you are getting a great opportunity for building useful contacts, finding a business partner, or even snagging some freelance projects since many startups are concentrated in one place. All of this will make it that much easier to grow your business and make it widely known inside and outside of your market.
There's a lot to love about coworking spaces for startups and rising entrepreneurs such as the relaxed atmosphere, proximity to your peers, and the prevalence of networking and professional events which would be an ideal place. For innovators looking for a new approach to combining business with building a professional community, coworking spaces offer an attractive and affordable alternative to typing by yourself in a café.
If you'd like to know more about the various types as well as different locations of coworking spaces available throughout Kuala Lumpur don't hesitate to reach out to our Space Expert Sanjev at sanjev@flyspaces.com! You can find out more about flexible working at FlySpaces here, and more about our new subscription feature of FlySpaces Passport here.