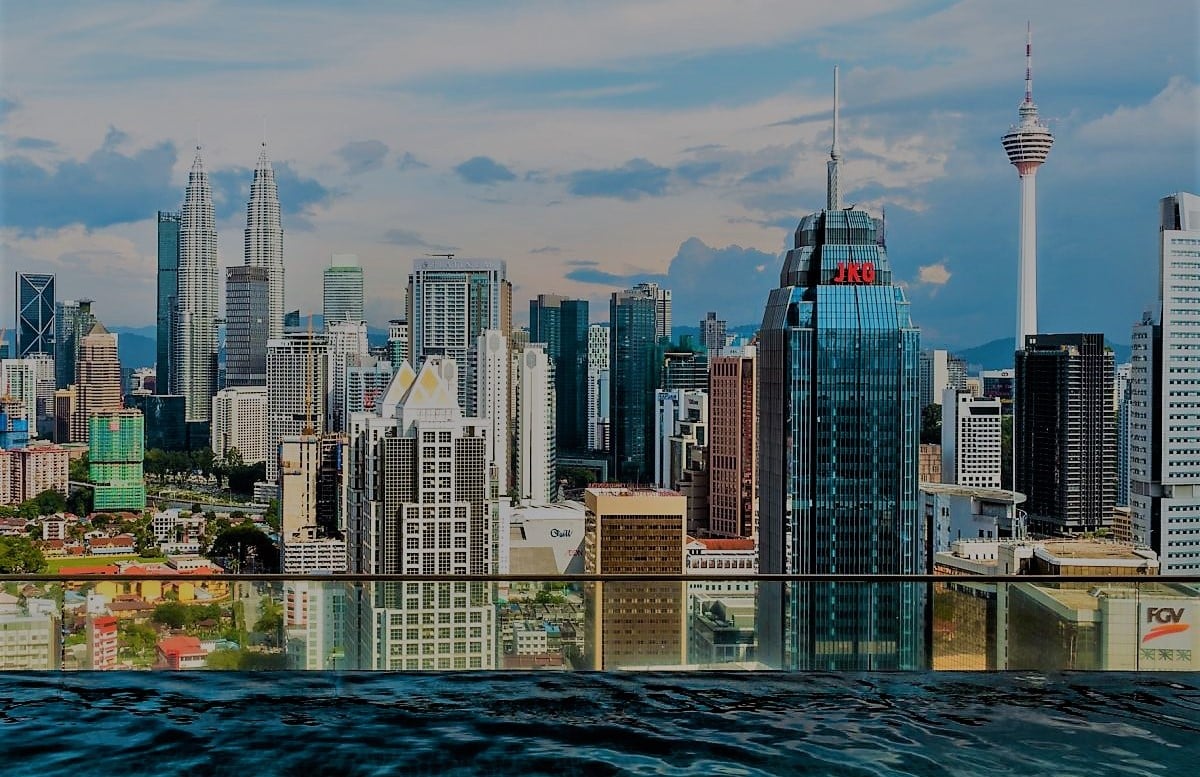 Image Credit

Kuala Lumpur is the capital city of Malaysia. First time visitors will definitely be enraptured by its identity as a melting pot of Asian cultures. Chinese noodle stalls sell their fare next to Indian flower garland vendors, while flanked by Malay aunties selling Nasi Lemak.

The city has a lot to offer beyond its outer façade. The true character of KL reveals itself to those who go beyond the popular tourist spots and into the parts of the city only locals know about.

KL is also welcoming to digital nomads. You can get fast and stable internet connection almost anywhere in the city.
How Do I Get to KL?
KL is merely an hour and a half's drive away from the Kuala Lumpur International Airport (KLIA 1 and 2). Both these airports have a taxi counter where you can book a private taxi straight to your destination. Taxis cost about RM75 to RM200 depending on the type of taxi and length of the journey.
Alternatively, you can go to the bus terminals at either airport and buy yourself a bus ticket to KL Sentral, which is the main public transport hub in KL. Bus tickets cost only RM10-RM15 one way. From KL Sentral, you can take the train system to your destination.
---
Read also: Kuala Lumpur: Fastest Growing City for Coworking Supply in Southeast Asia
---
Finally, you can also consider taking KLIA Ekspres, which is a direct train from KLIA and KLIA2 to KL Sentral. It costs RM55 one way and RM100 for return trips.
How Can I Travel Within KL?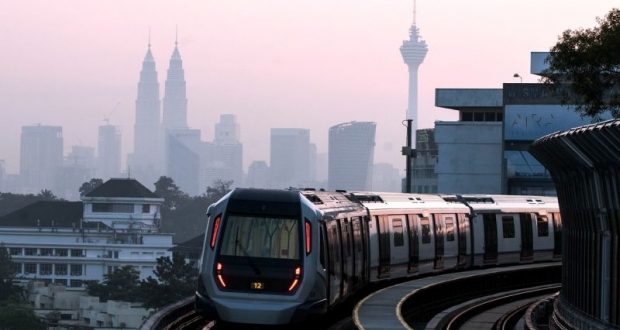 Image Credit
Travelling within the city center is a breeze. There's a pretty complete train system that goes to all areas in KL and beyond. It helps to have a map of the KL transit system, and this comes in the form of apps, which are available for both Android and iPhones.
The Malaysian Rapid transit website helps you plan your trip by recommending the best train and bus routes you can take.
KL also has ride-sharing apps, like Grab, Dacsee, Mula, and MyCar. Download any of these on your phone and you'll get to your destination fuss-free.
Where Can I Stay?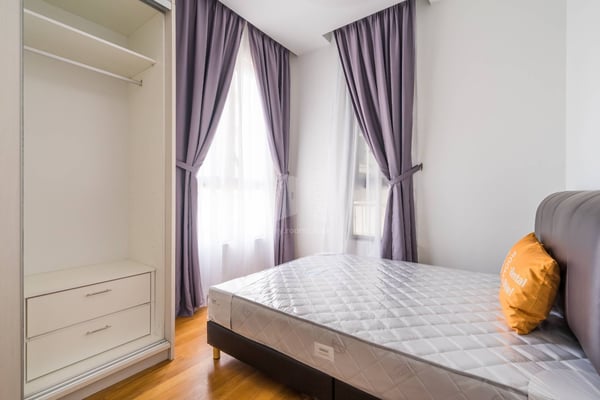 Image Credit
KL is full of hotels that you can choose if you're here for less than a week. To get the best deals, you should try and compare prices through online websites like Booking.com, Agoda, and more.
If you plan to stay for more than a week, you should consider short term rentals. Apartments can be rented whole, or you can just rent one room at a time. Studio apartments are also available, especially in downtown KL. One good place to start hunting would be Roomz , a website dedicated to providing you with rooms, whole units, and studio units. A studio unit in KL is pretty affordable, and you can get one for about RM800 per month.
Most condos and apartments will have Wifi already set up. The fastest internet service in KL is provided by TIME, which is 100Mbps. This is enough to upload videos and do some graphic heavy work online. You'll have to check with the owner whether rental covers utility bills like internet and electricity. It would be easier to choose a place where everything is included.
Where Can I Work?
Many digital nomads think that KL isn't that up to date when it comes to modern working trends. This is of course a misunderstanding. KL is one place that's really friendly to freelancers of any kind.
---
Read also: Coworking Spaces Within Kuala Lumpur's Golden Triangle
---
There are actually more than 50 coworking spaces in KL, which you can either rent on a monthly or a daily basis. Different packages are available, including shared open spaces, personal offices, meeting rooms, computer stations, and more.
Daily rental rates range between RM60 to RM90 while monthly rates are about RM 750-RM1000, depending on what package you choose. These coworking spaces provide fast internet connections, a comfortable work area, recharging facilities, and more. Some even have free flow coffee and snacks all day.
Some of these coworking spaces include Common Ground and DOJO KL in Bukit Bintang, Co-Labs in KLCC as well as Colony in MidValley. If you don't mind working in a café, you'll find many Instagram worthy places to work at in Petaling Street and Jalan Sultan, all of which are just surreally beautiful and offer high speed WiFi connections.
Are There Any Interesting Places to Visit?
As a digital nomad, your experience in KL will be more enriching if you get to know the city like a local. This means going deeper and further than the regular tourist. A walk down memory lane of Malaysian history and traditions should be a good start. Here are some destinations in KL to get you started off:
---
Read also: Accessible Offices Throughout Kuala Lumpur
---
Rumah Penghulu Abu Seman ( The House of Abu Seman the Headman)
Located on the grounds of the Malaysian Heritage Body on Jalan Conlay, this traditional wooden house is a truly archetypal representation of Malay architecture. What makes it even more interesting is that the house was originally from the state of Kedah, and it's about 100 years old. It was saved from destruction, disassembled and then shipped to KL to be reassembled as a museum. Guided tours are available at 11am and 3pm, Mondays to Saturdays for a minimum donation of RM10.

Orang Asli Craft Museum
The Orang Asli are the indigenous people of Malaysia, and this museum is dedicated to preserving their unique handicrafts, which include various pottery, carvings, hand-woven items, and more. Non-Malaysians are charged a fee of RM5 per entry.
P. Ramlee Memorial Museum
The late P. Ramlee is regarded as one of Malaysia's foremost entertainers and his home along Jalan Setapak has been turned into a memorial museum. P. Ramlee was a gifted singer, scriptwriter, actor, and director who made many classic Malay films that are screened until this day.
Tunku Abdul Rahman Memorial
Tunku Abdul Rahman was Malaysia's first Prime Minister and a key character in the process of gaining Malaya's independence from the British. His life and times are on display at this vast memorial at Jalan Dato Onn, KL.
Chocolate Museum Kota Damansara
Malaysia is a tropical country where cocoa is grown as one of the main Agricultural products. You can sample some Malaysian chocolates and learn the history of cocoa in this country at the Chocolate Museum. They also have many local chocolate products on sale so you can buy some back as souvenirs. It's a bit further out of KL, but you can reach it by Grab or other ride sharing apps.
This is merely the tip of the iceberg of what KL has to offer. There are also many hidden attractions that aren't widely publicized. Make sure you do your research online and you'll definitely be surprised by what this city has to offer.