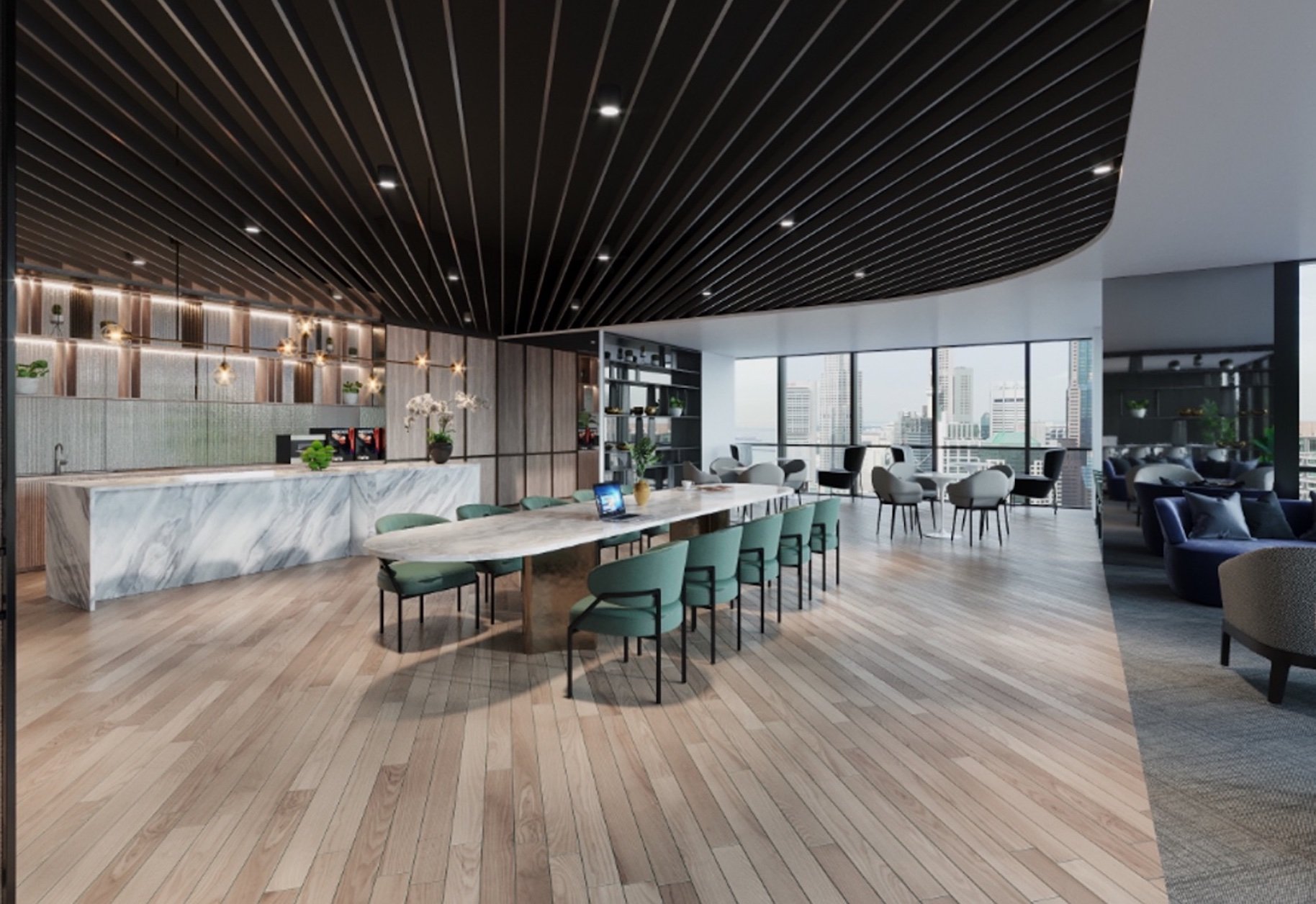 The proliferation of flexible workspaces, such as co-working spaces, has been a significant development in the modern work landscape. Operators such as JustCo, WeWork and IWG (Regus, Spaces, Regus Signature) have been rapidly expanding their centres, even to the city fringe outside Singapore's Central Business District. As a result, the co-working space industry has become increasingly diverse, with operators differentiating themselves through their value propositions, such as unique designs, services and amenities. One notable trend is the emergence of premium co-working spaces, which boast stylish designs and high-end amenities. These premium co-working spaces provide a luxurious alternative to the traditional office, offering comfort and style to those looking to work in a professional setting. Additionally, many of these operators also offer serviced office solutions, providing everything you need to work without the hassle of maintaining a traditional office. We've put together a list of some of the finest co-working spaces in Singapore where you can spend your days working in comfort and style.
1. The Great Room

In this co-working space, a Great Gastby-style office is the star of the show. With every location designed with a luxury theme, The Great Room's flexible workspaces can be found in various strategic locations across central Singapore, and come along with stunning views of the city. As a hospitality-driven flexible workspace operator, The Great Room also offers top-notch services and amenities, as well as high-end comfort – think artisanal coffee, enterprise-grade Wi-Fi, a Monday Breakfast Club, wellness facilities, events specialists and more.


Find The Great Room at: One George Street, Raffles Arcade, Ngee Ann City, Centennial Tower, Afro-Asia
2. The Executive Centre
With a focus on hospitality and design, each of The Executive Centre's location is meticulously crafted to provide a first-class experience for users. The Executive Centre's offices can be found in some of the most prestigious locations across the city, providing stunning views of Singapore's cityscape. Additionally, they offer top-notch services and amenities, including private nursing rooms, wheelchair accessible facilities, a well-stocked pantry, as well as work areas that are fully carpeted for optimal sound insulation. Comfort is also a focus, with ergonomic Herman Miller Aeron chairs in all of its centres, as well as 9AM height-adjustable smart desks for better wellness at work. Additionally, its workspaces' strategic locations are within easy reach of the city's financial and business districts, combined with its seamless accessibility thanks to connections to some of Singapore's major transport nodes.
Find The Executive Centre at: Capital Square, Frasers Tower, The Gateway West and Marina Bay Financial Tower 1
3. The Work Project

The Work Project boasts cutting-edge designs that prioritise hospitality and workplace performance. LocatedAll situated in prime districts such as Singapore's Raffles Place and Grade A buildings, The Work Project's flexible working spaces are mostly open 24 hours a day, and have top-of-the line services and amenities such as housekeeping, gourmet pantry, networking events, global access, and even in-house bars.
Find The Work Project at: Shenton Way, Bugis, Capital Tower, Asia Square Tower 2, Great World City, CapitaSpring
4. Arcc Spaces
Arcc Spaces offers an innovative approach to flexible office spaces by incorporating hospitality and design – from its hotdesks to private office spaces, luxe conference rooms to spacious theatres. Arcc Spaces is aiming to revolutionize the way people view work with its opulent co-working spaces located in prime locations across Singapore. Its Marina Boulevard location boasts a prime location in the heart of the financial district, offering stunning views of Marina Bay and the Central Business District. Meanwhile, its High Street location is nestled between two prestigious business districts, Raffles City and Raffles Place. For those seeking a charming, heritage-rich environment, the Duxton location offers just that, surrounded by quaint shophouses and some of the city's most popular bars and restaurants. Arcc Spaces also offers fully-equipped commercial office spaces, in addition to its co-working options.
Find Arcc Spaces at: One Marina Boulevard, 75 High Street and The Co – Duxton Road
5. IWC (Regus, Spaces, Regus Signature)
A large global flexible workspace provider, Regus has offices in over 10 locations across Singapore, all of which are set in highly accessible locations – from the heart of Singapore's Central Business District, to quaint shophouses, and areas close to the heartlands. Many of its offices are set within prime locations in Singapore, in premium buildings with prestigious business addresses. For example, its DUO Tower workspace boasts impressive views of the city, and features a lounge area, coffee bar and convenient on-site parking. Its office at One Fullerton is just as impressive, with an abundance of natural lighting, a breathtaking waterfront view, and a prestigious business address in the Marina Bay area.
Find IWC at: One Fullerton, One Raffles Place Tower 2, Marina Bay Financial Centre Tower 3, Guoco Tower, Asia Square Tower 1 and more
Have questions? Talk to us!
At FlySpaces, we can help you with any office requirements that you may have, whether it's for an office, boardroom, or event space. FlySpaces offers a single point of contact to give you access to 100% of the market supply in flexible workspace solutions, and we've got a great track record in matching our clients to workspaces in the region. Whether you're looking for an affordable workspace, an office in a prestigious location, or one that offers top-notch accessibility, we've got you. With our comprehensive range of packages and partners, we'll link you with the best possible workspace at your preferred location, budget, and type of office.