Looking for a workspace in Malaysia? We know you won't settle for anything less than the coolest office space or coworking space. As the first to hear about the latest and greatest spaces, we've put together a list of recommendations with some of our best picks in Kuala Lumpur that you'll be proud to work in!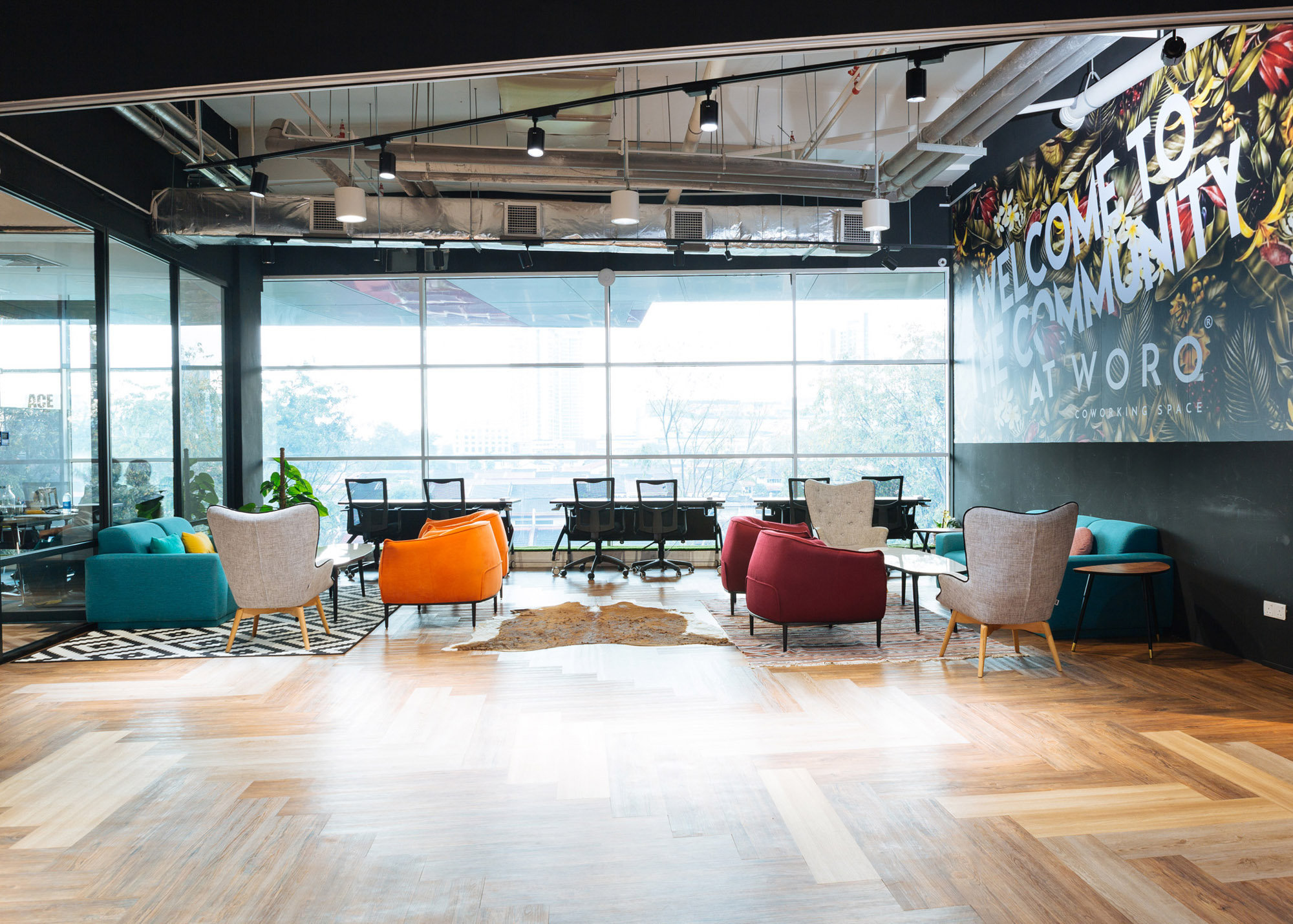 Worq: Best for Creative Entrepreneurs
Worq is a brand new coworking space in KL with an in-house cafe and an event space. Grab a beanbag chair and work next to a view of nature or entertain in the eclectic lounge area. Worq also offers sleeping pods, a games room, lockers, and a Tardis for you Doctor Who fans! It's definitely a space for the creative entrepreneur. The space can be found in Taman Tun Dr Ismail (TTDR) which has tons of restaurants and lodging options.
Image credit:
Vulcanpost
Common Ground: Best for the Marketing Maven with Great Taste
The modern office space of your dreams with both timeless and trendy elements to their look. Common Ground can be found on the upscale suburban side of KL in Damansara Heights. The area is conveniently home to a variety of restaurants serving international cuisines and a dynamic nightlife for some after-work networking needs. Area is also highly accessible via highways and train system. There's even an IKEA nearby.
Image credits:
Wobb
Co-Labs: Best for The Eco-Conscious Techie
Co-Labs' bean bag chairs and hydroponic vegetable garden says a lot about their eco-awareness and playful vibes. This wide and bright coworking space in Shah Alam inspires collaboration and a sense of community. With board games, lockers, and showers (with fresh towels) - you're in good hands (with green thumbs).
Paper + Toast: Best for The Growth-Centric Entrepreneur
Highly flexible open space in the well-known Bukit Bintang. Aside from coworking, meeting rooms, and private call rooms, Paper + Toast offers Business Programs for their members inclusive of business planning, sales, and digital marketing. This space also hosts events catered to the entrepreneur such as workshops, tech talks, and networking.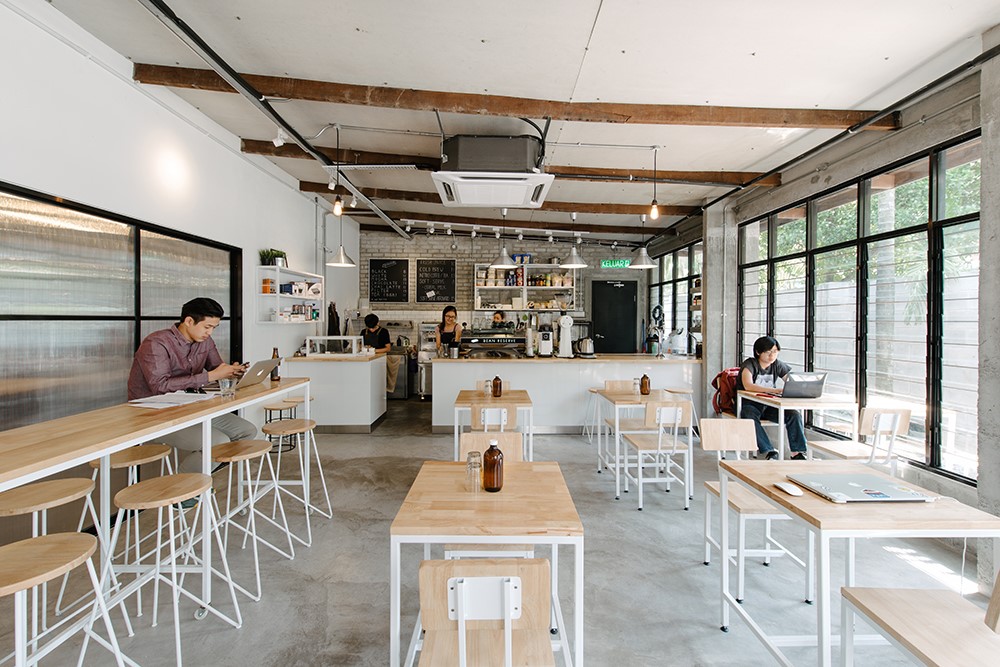 The Co: Best for The Foodie Craftster Entrepreneur
What's more idyllic than working in a bungalow/cafe? The Co prides in being a self-contained ecosystem for entrepreneurs. Keep yourself motivated in the modern workspace working along like-minds - the space also hosts a variety of events and workshops. Just 5 minutes away are some of KL's notable restaurants as well as Bangsar LRT Station, making this a highly accessible space! And did we mention there's a resident cat?
Entrepreneurs Lab: Best for The Hungry Disruptor
Here's a cool space in Jalan Damansara with pops of red and black against glossy concrete and zany wall art. The Entrepreneurs Lab caters to newly launched startups with their flexible hours and packages. Whether you're looking for a coworking space, meeting room, event spaces, or even a virtual office, they have it all!
Jetpack: Best for: The Adventurous Expat
Appropriately named, Jetpack is the go-to space for the jet-setting and adventurous entrepreneur. This utilitarian space is also located in Hartamas, which is home to many expats. Signing up to for a membership give you access to Jetpack workspaces around the globe as well as an add-on of out-of-town excursions like beach trips, rainforest hikes, and white-water rafting!
iStart: Best for The Suburban Entrepreneur
iStart has the natural light and an unobstructed view of the calming greeneries of Jalan Kapas. It's a fitting location for someone looking for a change in scenery as it can be found in a more quiet residential area full of high-end low-rise condominiums and entertainment centers. Amenities also include a shuttle service to and from Bangsar LRT Station.