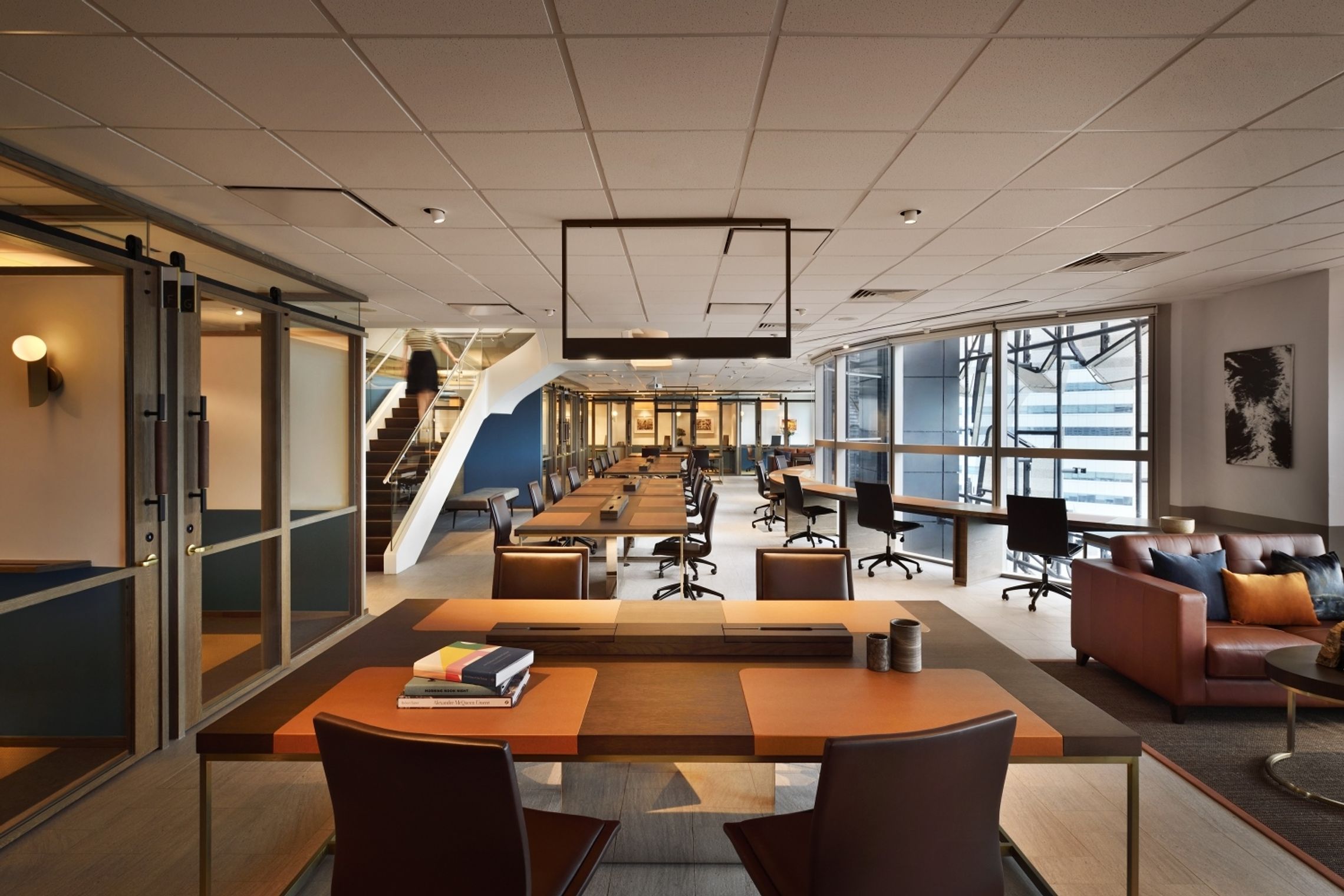 Co-working space at The Great Room - Centennial Tower
Co-Working Space vs Serviced Office: Which is the Right Option for Your business?
The evolution of flexible workspaces – it all started in the late 1990s, where the concept of deviating from conventional workspaces started to catch the world's attention. These were spaces designed to give companies and individuals access to affordable private offices without furnished fit outs, and which were ready for move-in anytime. Fully fitted or furnished, they also gave flexibility to new entities operating in new markets, offering arrangements such as short-term contracts.

What was first a novel idea gained traction globally, and later in the 2000s, co-working operators such as WeWork and JustCo started to take the world by storm, which led to the co-working revolution we know today.
Today, flexible workspace concepts are steadily growing, making offices accessible to everyone who needs one. They are sometimes preferred over traditional office rentals for various reasons, with low commitments, high flexibility in terms of payment, budgets, company scales (from start-ups to MNCs), rental periods, scalability and locations just to name a few. Two key types of flexible workspaces are serviced offices and co-working spaces. While they similarly thrive on flexibility, they bring along differences that make them more well-suited to specific needs and business. If you're looking for a co-working space or serviced office in Singapore that will help you thrive at work, we've got you. In this article, we sum the similarities and differences to help you figure out which type of space is best for your needs.
How similar are co-working spaces and serviced offices?
Due to their common purpose of providing flexible working solutions, serviced offices and co-working spaces inevitably share some similarities. For instance, they are both fully furnished, enabling users to start up their workspaces quickly and conveniently. They also provide a wide range of amenities, from Internet access to reception services, meeting room access, printing facilities, and even bike and shower facilities. Flexibility is a plus for both types of workspaces as short-term rental arrangements are available.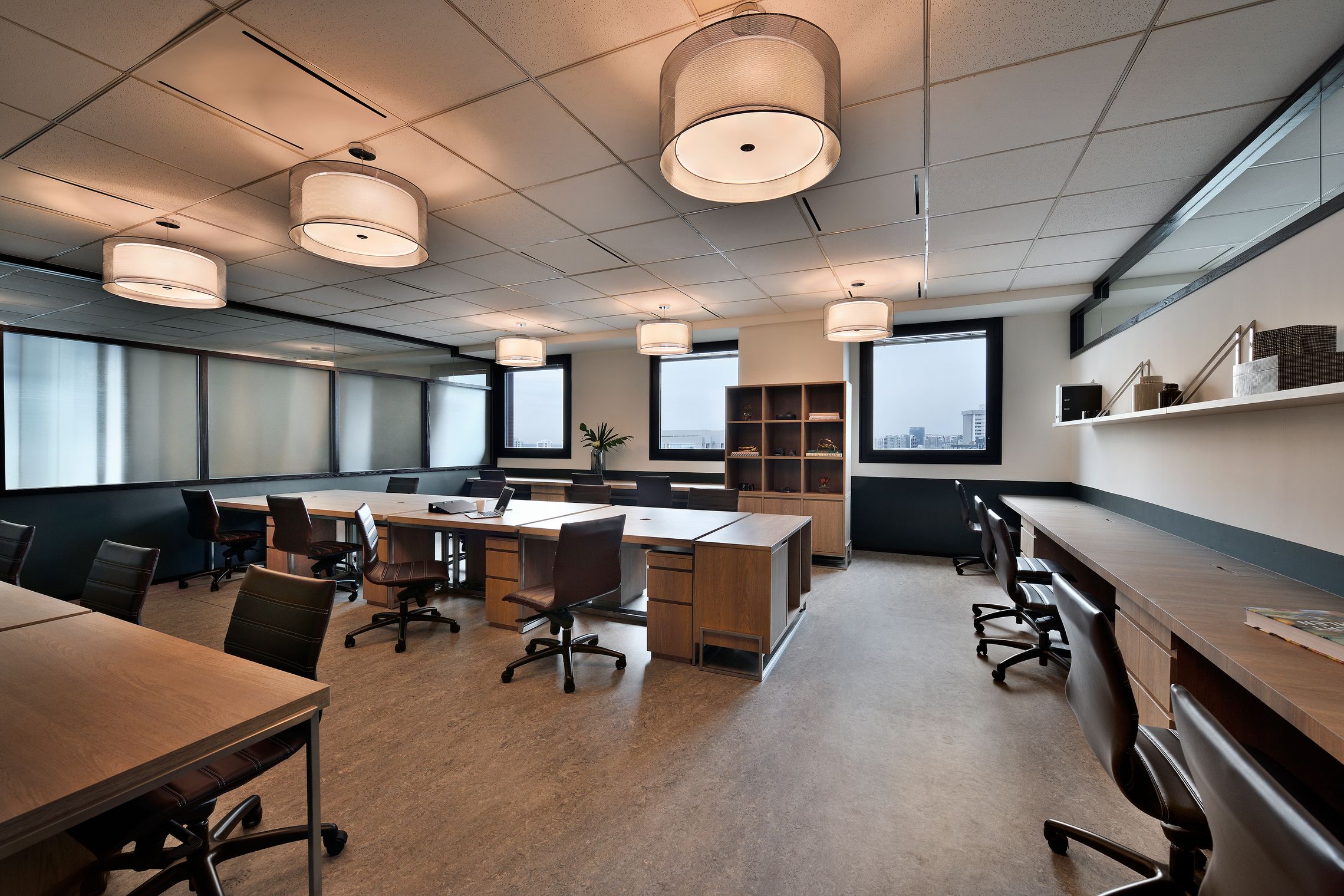 Serviced Office at The Great Room - Ngee Ann City
What sets serviced offices and coworking spaces apart?
While these two workspace options have many similarities, there are also differences that can impact how you run your business. Below are some examples:
Factors
Co-working Space
Serviced Office

Type of tenants

Larger common areas with collaborative vibes

Usually more hotdesks and natural lighting

Smaller common areas

More enclosed offices

Rarely are hotdesks and dedicated desks provided

Can be customised according to clients' needs and requirements

Office design

Typically a collaborative culture, sometimes with community managers and events

Holds similarities to a typical private office setting, but typically less collaborative and more conservative

Community culture

A mix of dedicated workspaces and hotdesks (and a few private offices), with shared amenities across the space

Desks and most amenities are exclusive to the company

Layout

Entrepreneurs, start-ups, small businesses, tech companies, social enterprises, service-driven firms

Corporate organisations, start-ups, or small-scale businesses, companies looking for a temporary workspace, companies (e.g. law or financial services firms) looking for a prestigious address

Administrative services

Basic services such as postal services, reception services, printing services, etc.



Everything co-working spaces offer, plus premium services such as personal assistants and phone lines
Flexible workspaces in Singapore: Where are they located?
In Singapore, many co-working spaces have established themselves in the Central Business District, namely the Raffles Place, Tanjong Pagar and Marina areas. One can also find some others spread out away from the city centre in Singapore such as Harbourfront, one-north and Paya Lebar. Serviced offices can be found throughout the island, and are more densely populated in Central Singapore.
When choosing your new workspace, it is important to note that types of offices and their locations are subject to industry. For instance, certain locations are more well-suited for specific businesses and industries than others. For example, in Singapore, WeWork and JustCo are known for their more casual and laid-back vibes, while The Executive Centre and The Great Room are hospitality-themed spaces that take inspiration from high-end offices, luxury hotels and business clubs.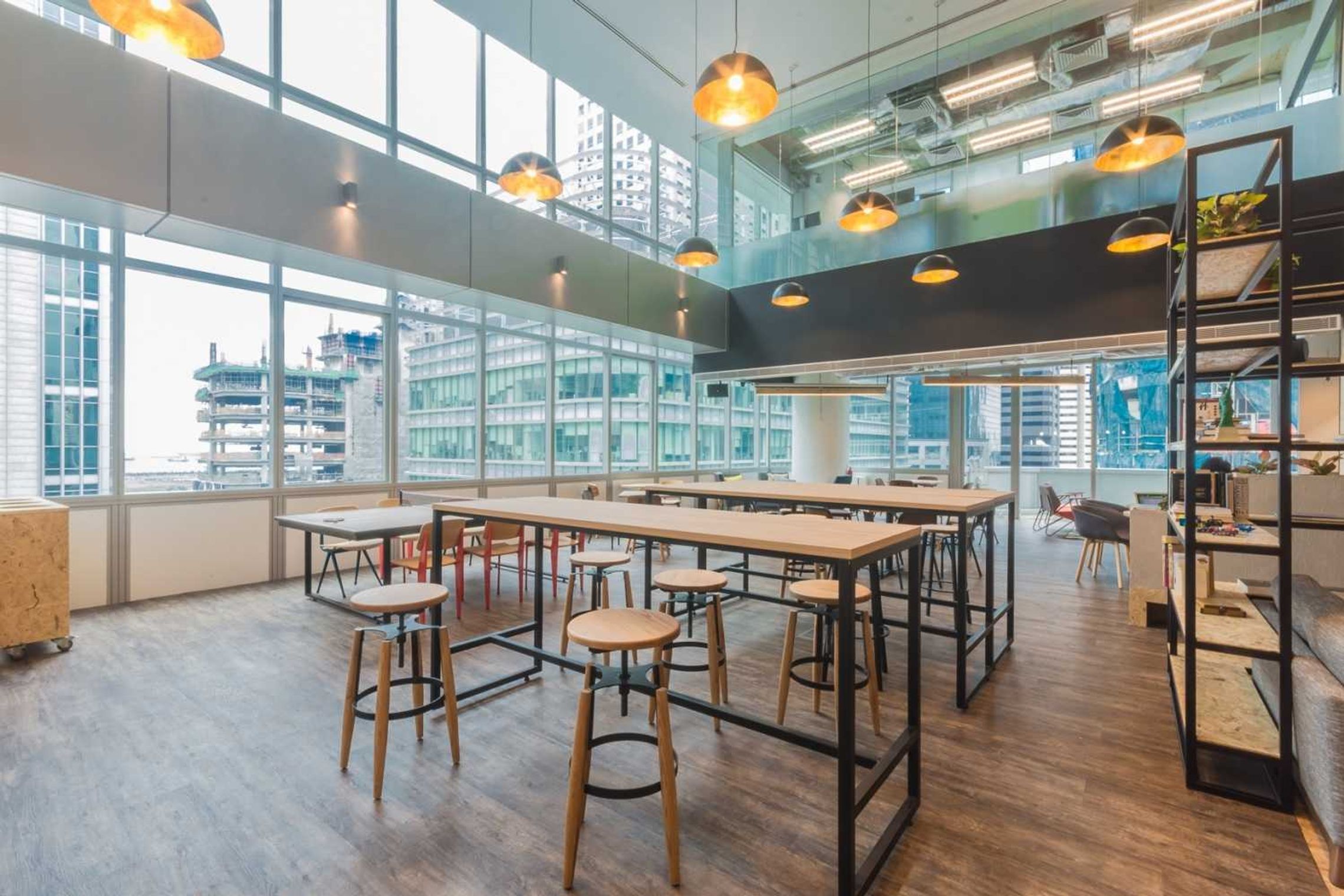 Co-working space at JustCo Robinson Road


Understanding your needs
To make the best decision on your office space, it's best to evaluate what exactly your needs are in advance. You may find these questions useful:

1. How often do you need to use the office?
If you won't be in the office often, co-working spaces may be a better option for you. However, if you're a 9-to-5 set-up, a serviced office will probably be more ideal for you.

2. What office facilities do you need?
If you're a high-volume user of facilities such as printing services and meeting rooms, finding your own serviced space may be more ideal. Facilities in co-working spaces are typically shared with many others, making them less accessible compared to having your personal facilities.


3. Do you prefer a collaborative culture?
If you're into a more lively environment, you may prefer co-working spaces for their designs and layouts. Some co-working spaces also have community events and managers to get the collaborative spirit going.
Have questions? Talk to us!
At FlySpaces, we can help you with any office requirements that you may have, whether it's for an office, boardroom, or event space. FlySpaces offers a single point of contact to give you access to 100% of the market supply in flexible workspace solutions, and we've got a great track record in matching our clients to workspaces in the region. Whether you're looking for an affordable workspace, an office in a prestigious location, or one that offers top-notch accessibility, we've got you. With our comprehensive range of packages and partners, we'll link you with the best possible workspace at your preferred location, budget, and type of office.
Need help finding your ideal workspace? We'll love to chat! Feel free to reach out to us here.