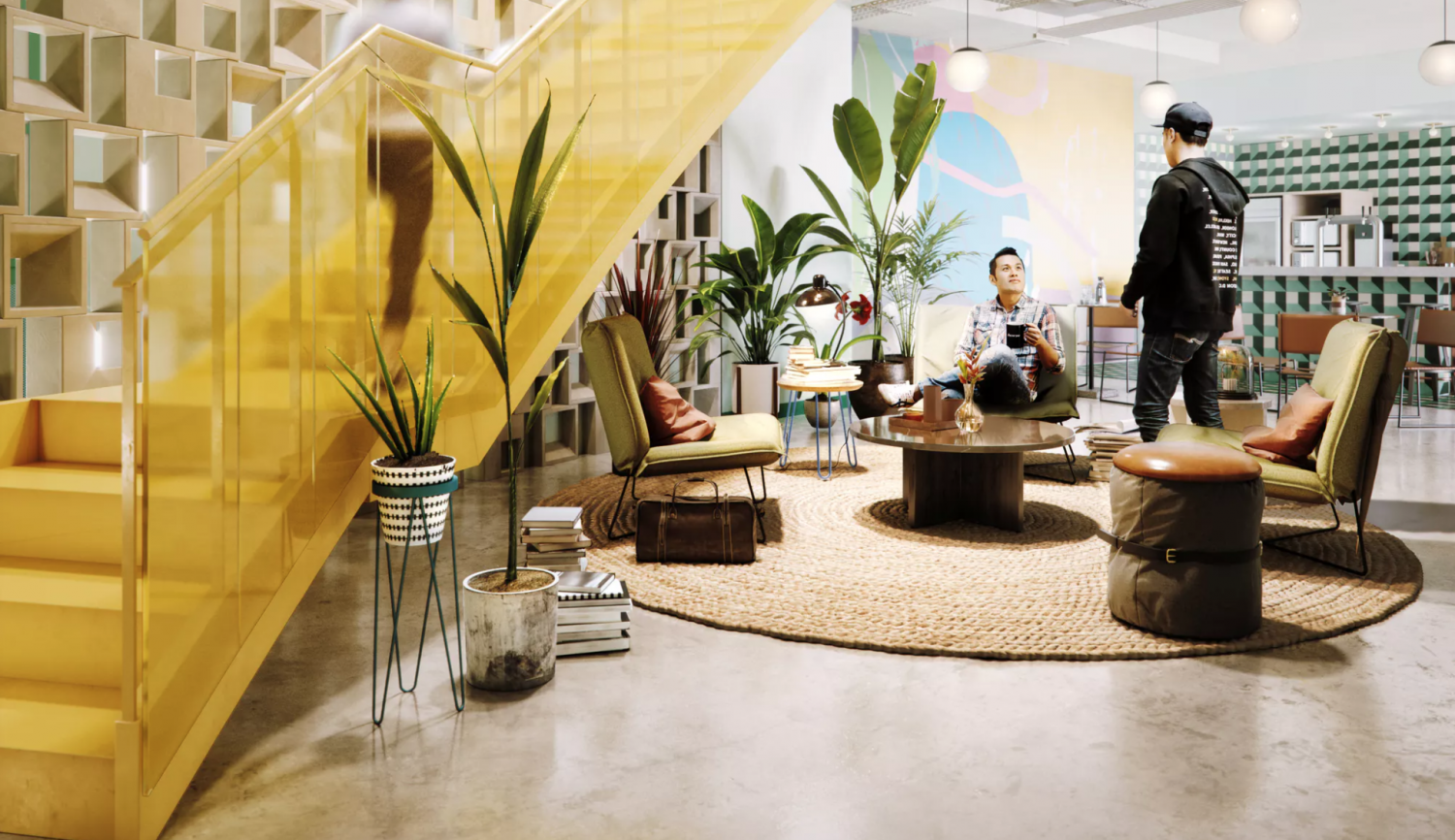 WeWork Beach Road Singapore
First of all, best is such a wide term. One's definition of the finest establishment to work and be productive can vary from one person to the next. Not everybody needs a dedicated office for them and their team every day of the week, some might still prefer working from home and just need a dedicated desk once in a while.
Nonetheless, there are several options for every workplace need in Singapore, with a wide variety of price ranges, locations, amenities, and many more. Here are the top eight coworking spaces in Singapore that can be your next office.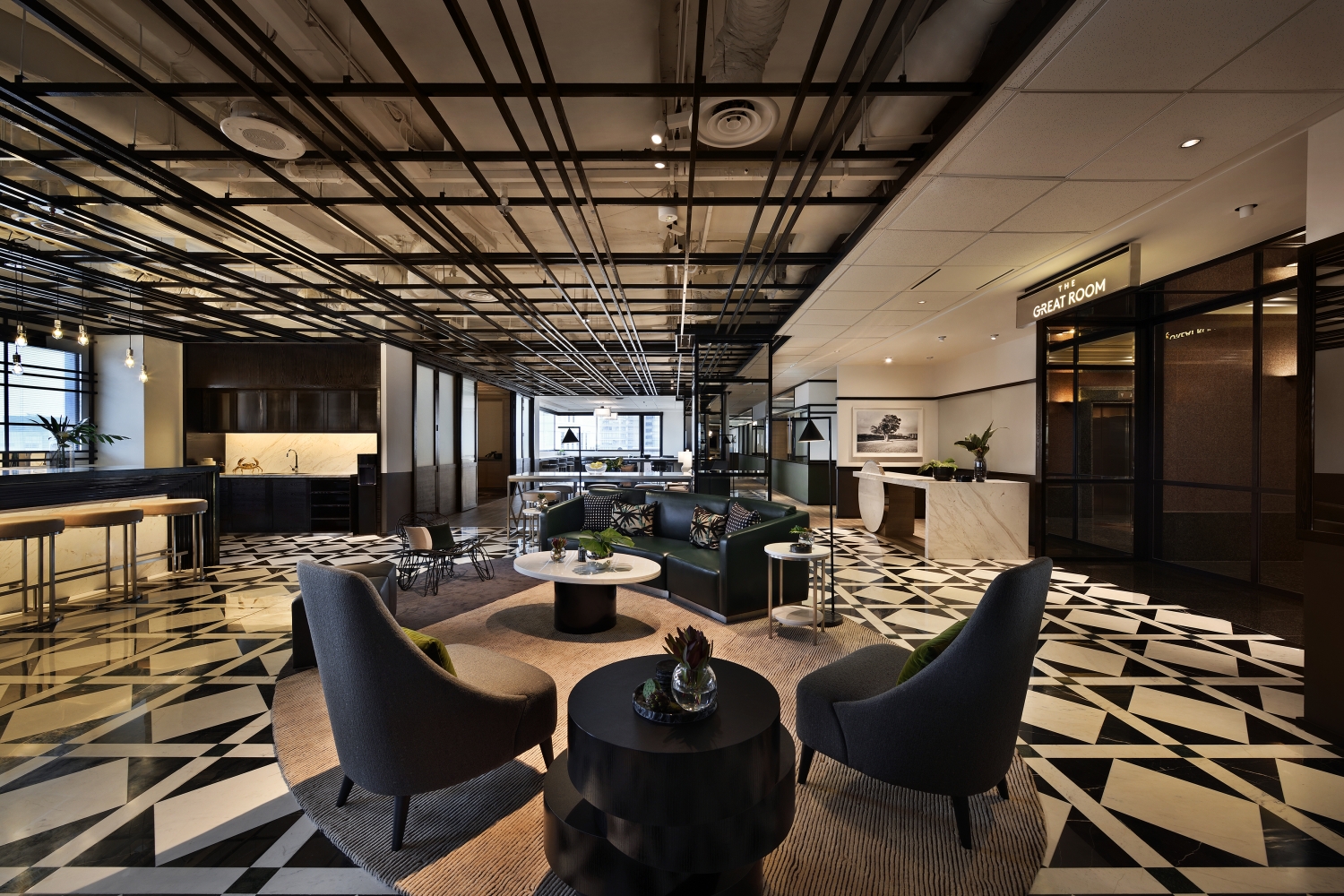 The Great Room Ngee Ann City
If a premium office space with leather couches and bespoke suites like the ones in James Bond movies are what you're looking for, The Great Room is a definite choice. The feel and vibe of a high-end professional expert is the environment to be expected here, where sleek and art-deco yet welcoming design will improve not only productivity but your fondness to Martinis, shaken and not stirred of course.
Price: 750 SGD/Month
Address: 391B Orchard Rd, Level 22, Ngee Ann City Tower, 238874
Other locations:
- The Great Room George Street, Level 10, Singapore 049145
- The Great Room North Bridge Road, #02-20, Raffles Hotel Arcade, Singapore 188719
- The Great Room Centennial Tower, Singapore 039190
Read also: How Flexible Offices Can Facilitate the Growth of Your Startups in Singapore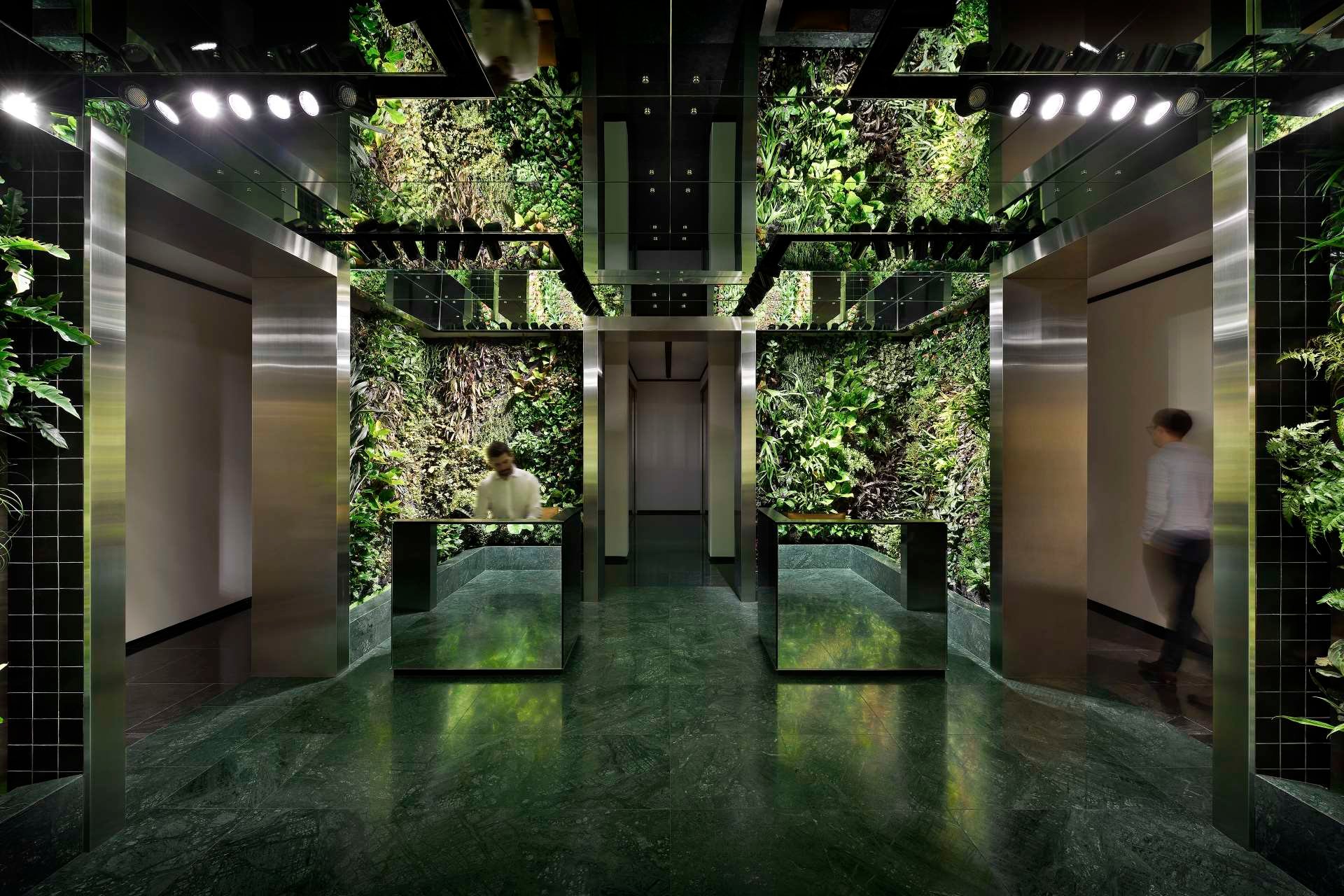 The Work Project Singapore
Sleek, lush, and luxurious are the words to describe The Work Project. As beautiful as it is, however, every single thing in this coworking space is designed for effective work, ready to enhance your business to the next level. On top of that, member perks in dining, wellness, and other services are at your fingertips should you decide to join in. Isn't that fancy?
Price: 495 SGD/Month
Address: 12 Marina View, Asia Square Tower 2, 018961

UCommune Singapore
Ucommune provides the luxury of a strategically placed office that is minimalist yet colorfully designed with affordable prices. Located directly above Bugis MRT station and a myriad of eateries, accessing your space would be such a breeze. The cherry on top, even though it is equipped with meeting rooms, reception services and even face-recognition technology, their plans don't burn holes in your wallet.
Price: 450 SGD/Month
Address: Level 15, 200 Victoria St, Singapore 188021
Other locations:
- Ucommune Ayer Rajah Crescent, #02-10/17, Singapore 139950
- Ucommune Suntec Tower 2, Singapore 038989
- Ucommune Shenton Way OUE Downtown 2, #22-08, Singapore 068809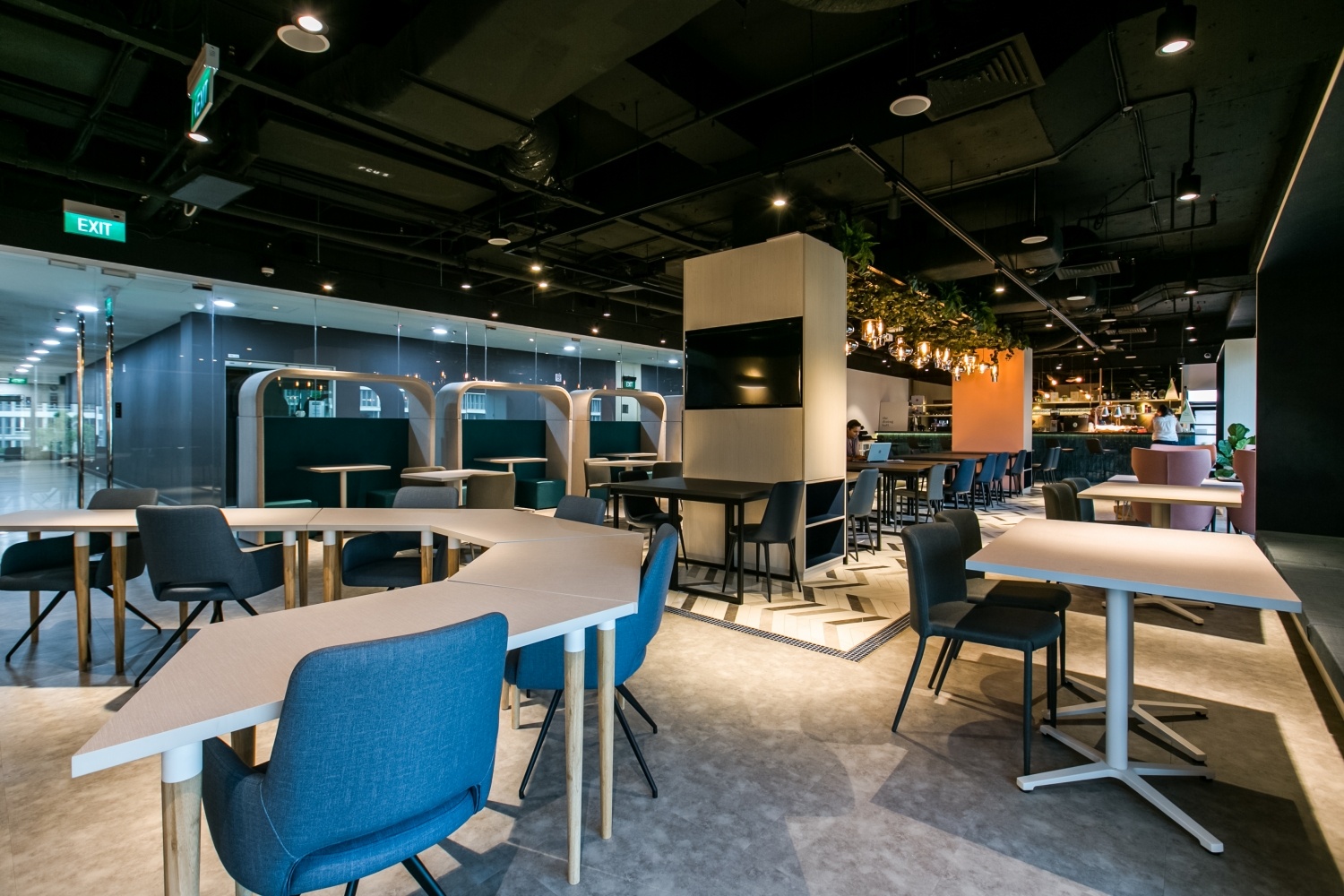 WorkCentral Singapore
Ever need just one seat in an hour and a full-blown event space in the next? WorkCentral can provide you such! With a wide range of workplace sizes ranging from hot seats and booths to private suites and a 60-pax event venue, any need for business can be accommodated just fine. Its sunny vibe from the ceiling-to-floor glass windows and unique shops nearby will also brighten any Monday blues, or any day for that matter.
Price: 480 SGD/Month
Address: 190 Clemenceau Avenue, Singapore 239924
Read also: Your Singapore Business Needs these Cost Saving Strategies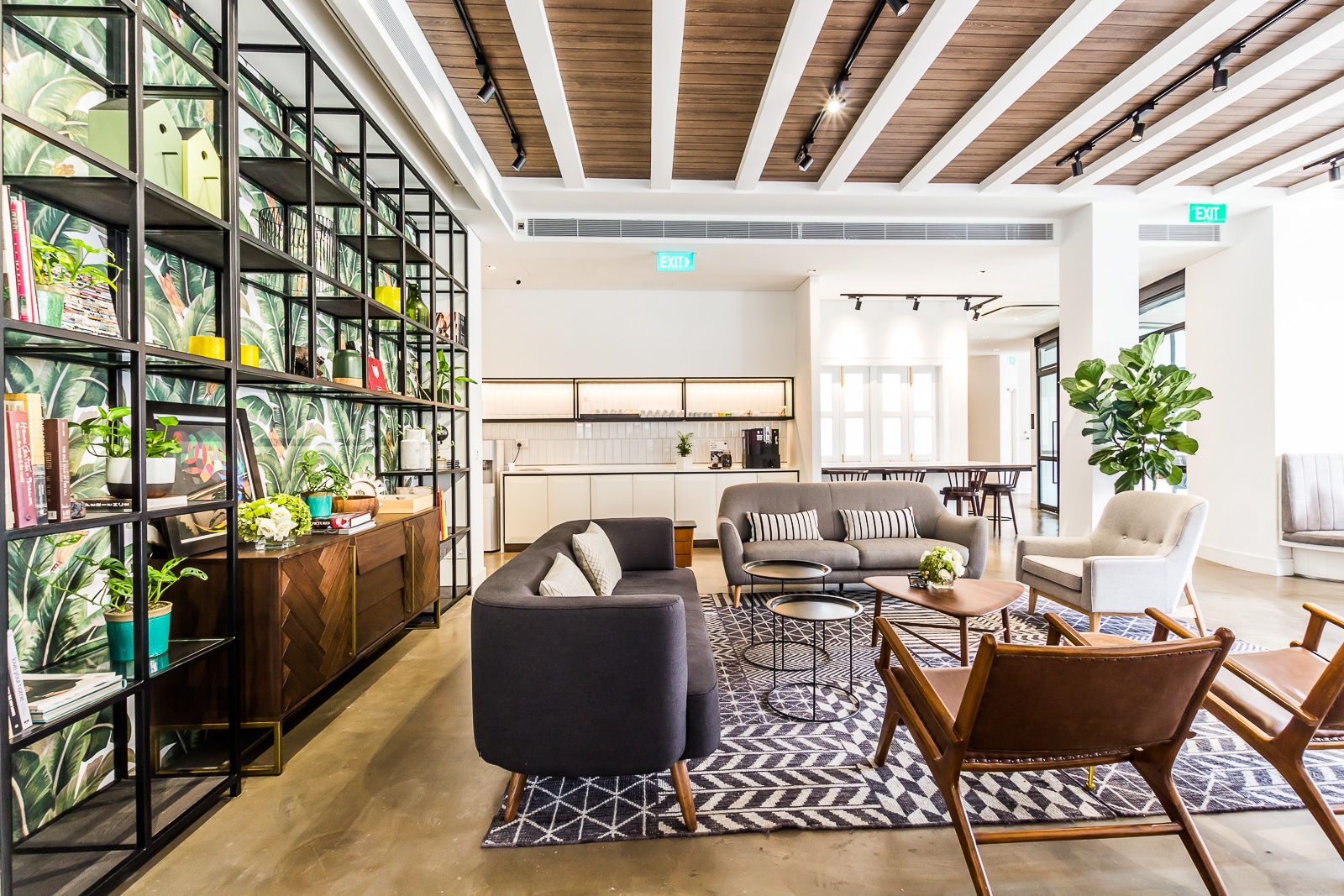 The Co Duxton
Being the best means working in the best places, and The Co is one of them. This coworking space is designed to be sleek yet warm, minimalist yet fun, providing a level of comfort and productivity that any business in any field should desire. Located near Singapore's elite eateries and being an award-winning brand for coworking spaces also does not hurt. Who says you can't have it all?
Price: 450 SGD/Month
Address: 99 Duxton Rd, Singapore 089543
Other locations:
- 75 High Street Singapore 179435

Executive Centre Singapore
Sometimes, you need to go old-school to spark new ideas, and Executive Centre has that classic, vintage yet modernly designed vibe that you would definitely enjoy. The coworking space is equipped with ergonomic furniture for your every lumbar need, adorned with decor that exude professionalism and class. How can it not be, being near Singapore's most iconic luxurious building, Marina Bay Sands.
Price: 400 SGD/Month
Address: Frasers Tower, 182 Cecil Street, Singapore 069547
Other locations:
- Ocean Financial Centre, 10 Collyer Quay, Raffles Place, Singapore 049315
- Six Battery Road, Singapore 049909
- One Raffles Quay North Tower, Raffles Place, Singapore 048583
- Marina Bay Financial Centre Tower 1, 8 Marina Blvd, Singapore 018981
- The Gateway West, 150 Beach Road, Singapore 189720
Read also: Coworking Spaces in Singapore: Work Hard, Play Harder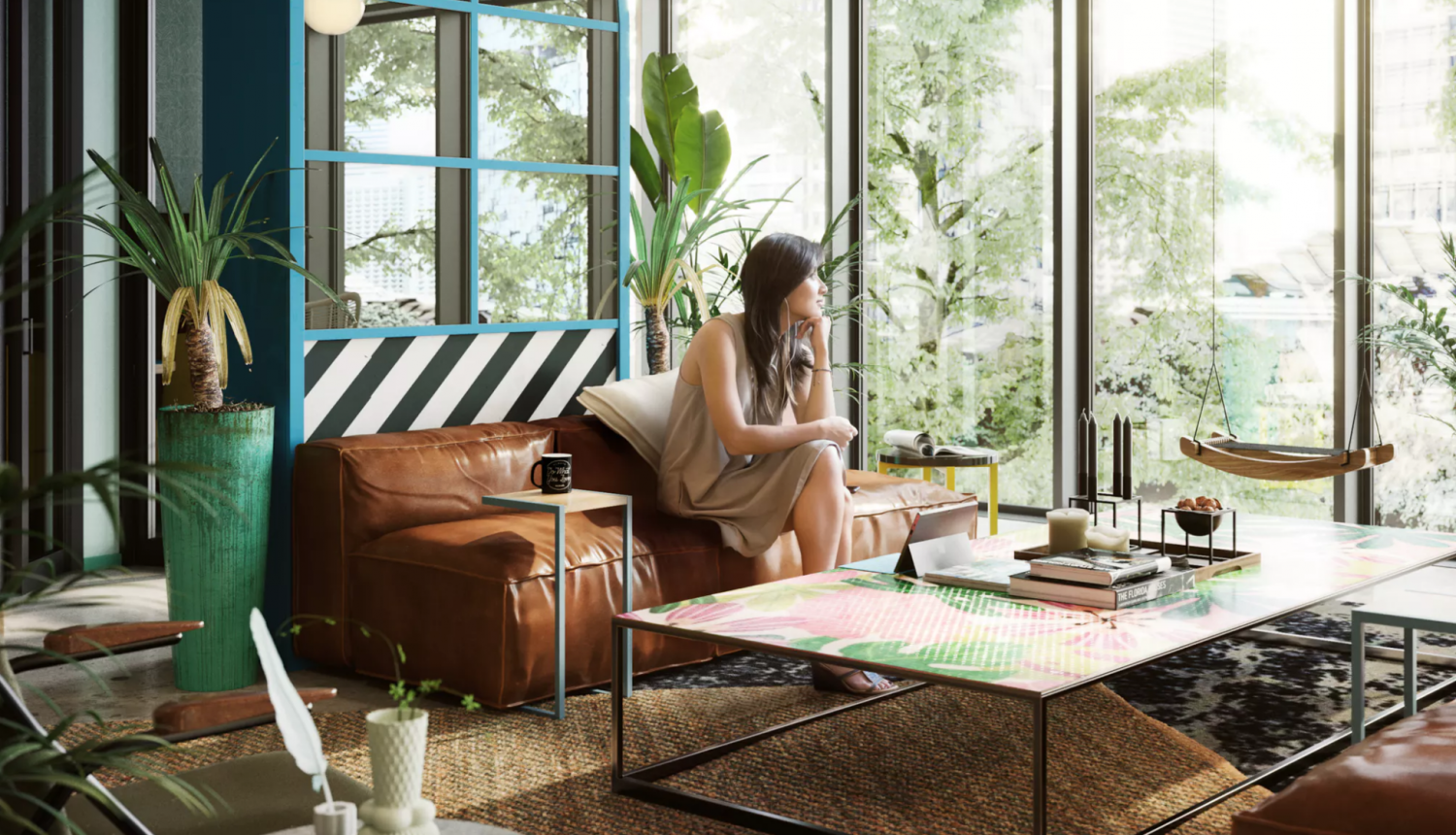 WeWork Beach Road Singapore
Like the location name suggests, this coworking space is ever so sunny and vibrant. WeWork on Beach Road is a three-floored venue designed with bright yet calm colors to evoke new ideas within you. Located near three different major MRT stations and interesting shops and stores in the Basah Complex makes commuting to work an enjoyable and delightful experience. Boost your work performance, creativity, and maybe your social media likes too.
Price: 550 SGD/Month
Address: 15 Beach Rd, Singapore 189677
Other locations:
- WeWork North Bridge Road Singapore 179097
- WeWork Jalan Besar Singapore 209000
- WeWork Robinson Road Singapore 068877
- WeWork Cross Street Singapore 048424
- WeWork Temasek Boulevard Singapore 038985
- WeWork Anson Road Singapore 079914
- WeWork Cross Street Singapore 048421
- WeWork Robinson Road Singapore 068895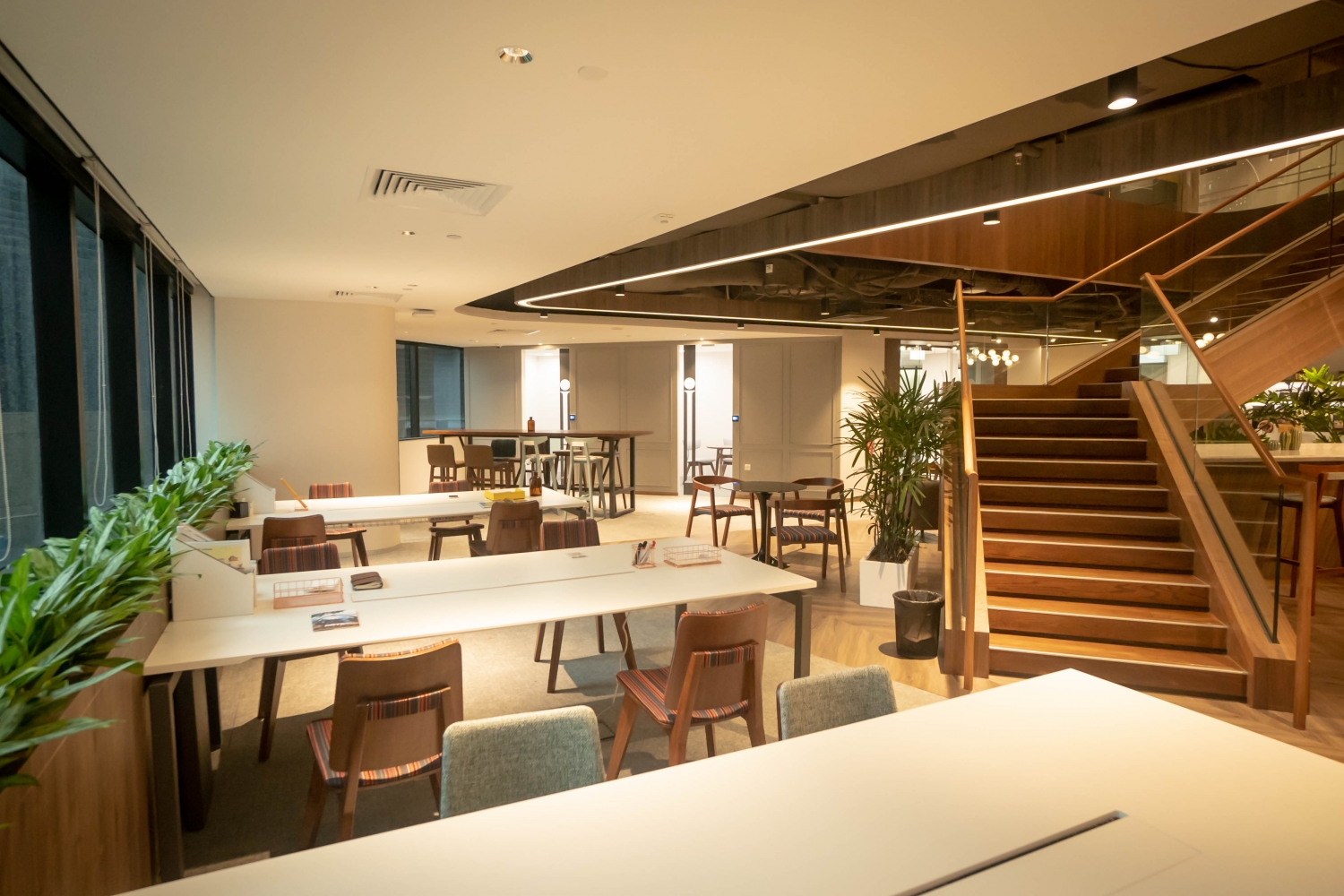 Distrii Singapore
Last but not least, Distrii offers minimalist design that is a perfect mixture of homey and work-ey, in the best sense possible. Occupying seven floors of the Raffles Space, this coworking space offers not only comfort but also ease, even equipped with a special app for their members that is integrated with their on-site smart technologies. Just make sure you want to go home at the end of the day, it is that comfy.
Price: 550 SGD/Month
Address: 9 Raffles Place, Singapore 048619
All in all, everyone should AND can find their perfect workplace in Singapore within this list. If not, well, FlySpaces offers other various options that ensure this need of yours is fulfilled.
Want to know more? Don't hesitate to reach out and we'll help you with your every workplace need!