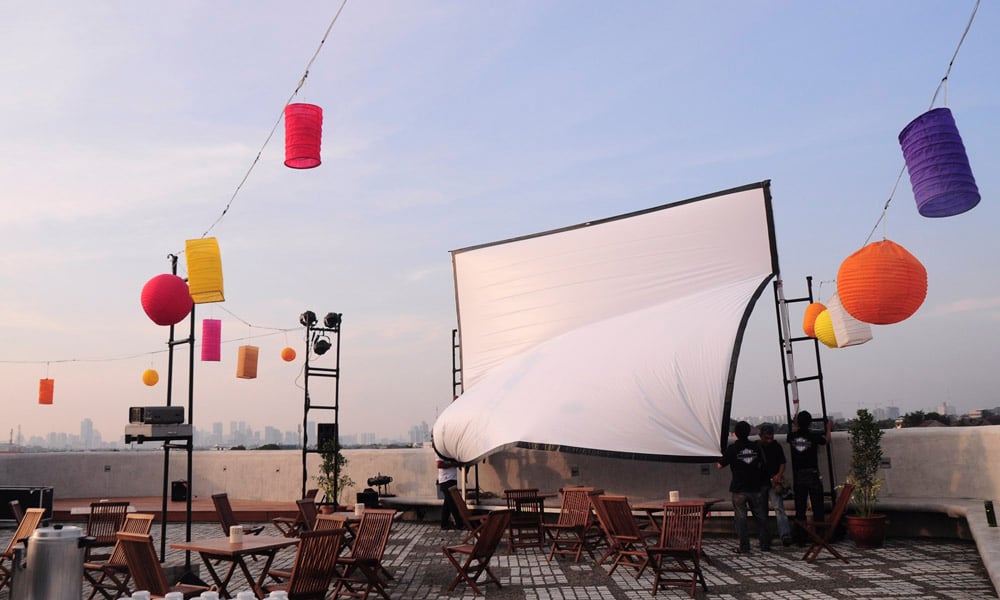 Teater Anjung, Komunitas Salihara
Planning your next event? Picking that perfect place could be the rise or fall of whatever event you are hosting, and we at FlySpaces will hook you up to all the top places all over Jakarta! Here is a list of the hottest event venues in Jakarta, specially curated by our local Space Experts.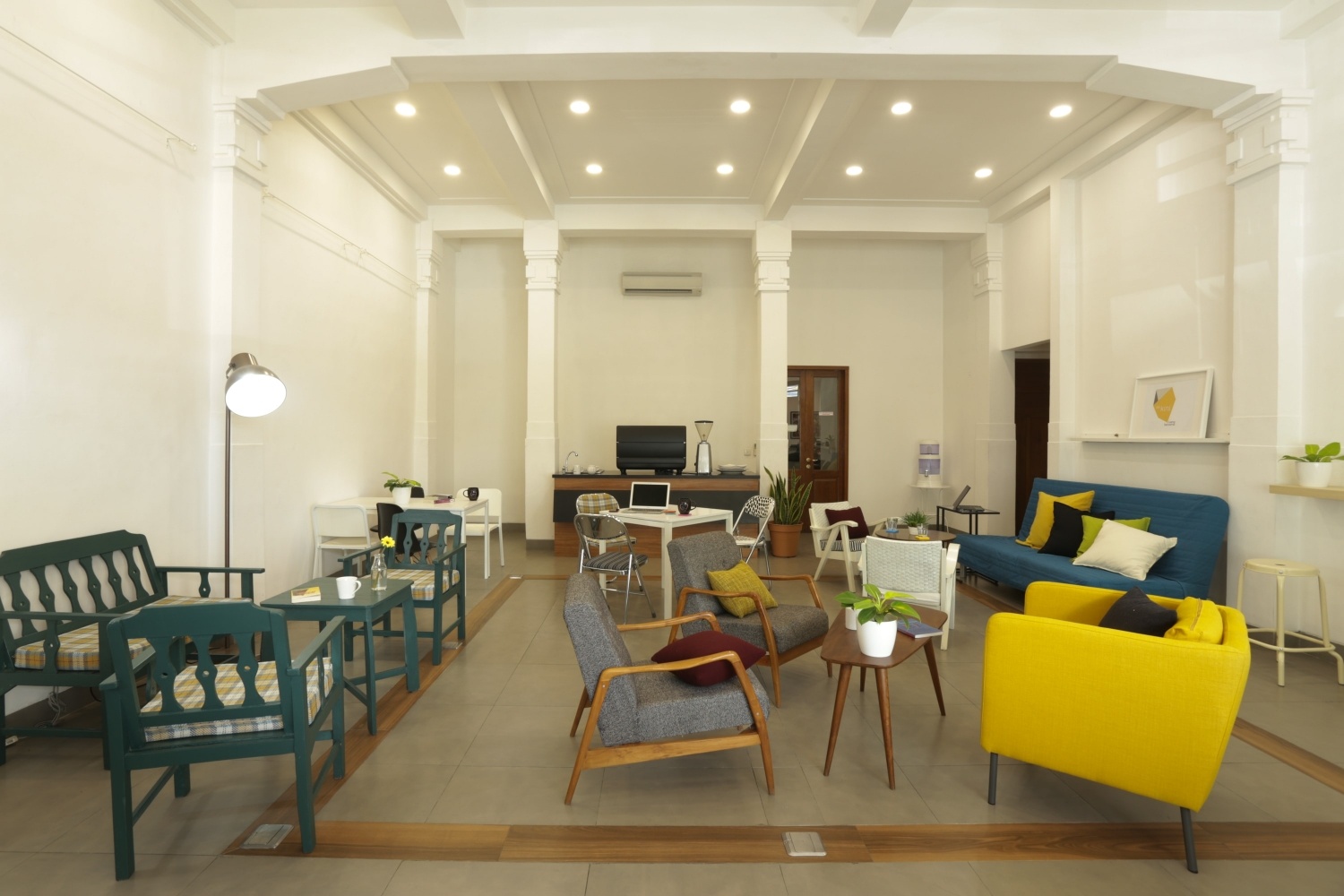 The event space is situated within a cultural heritage building with a calm and inspiring interior design that makes you feel right at home. Fresh wood furniture with a customizable layout that can accommodate to your preferred setting. The surrounding area is a historical area in Jakarta where the presidential palace and national monument are located.
Location: Jalan Cikini Raya No.45, Menteng
Cost: IDR 750K/hour
Suitable for: Team building and birthday party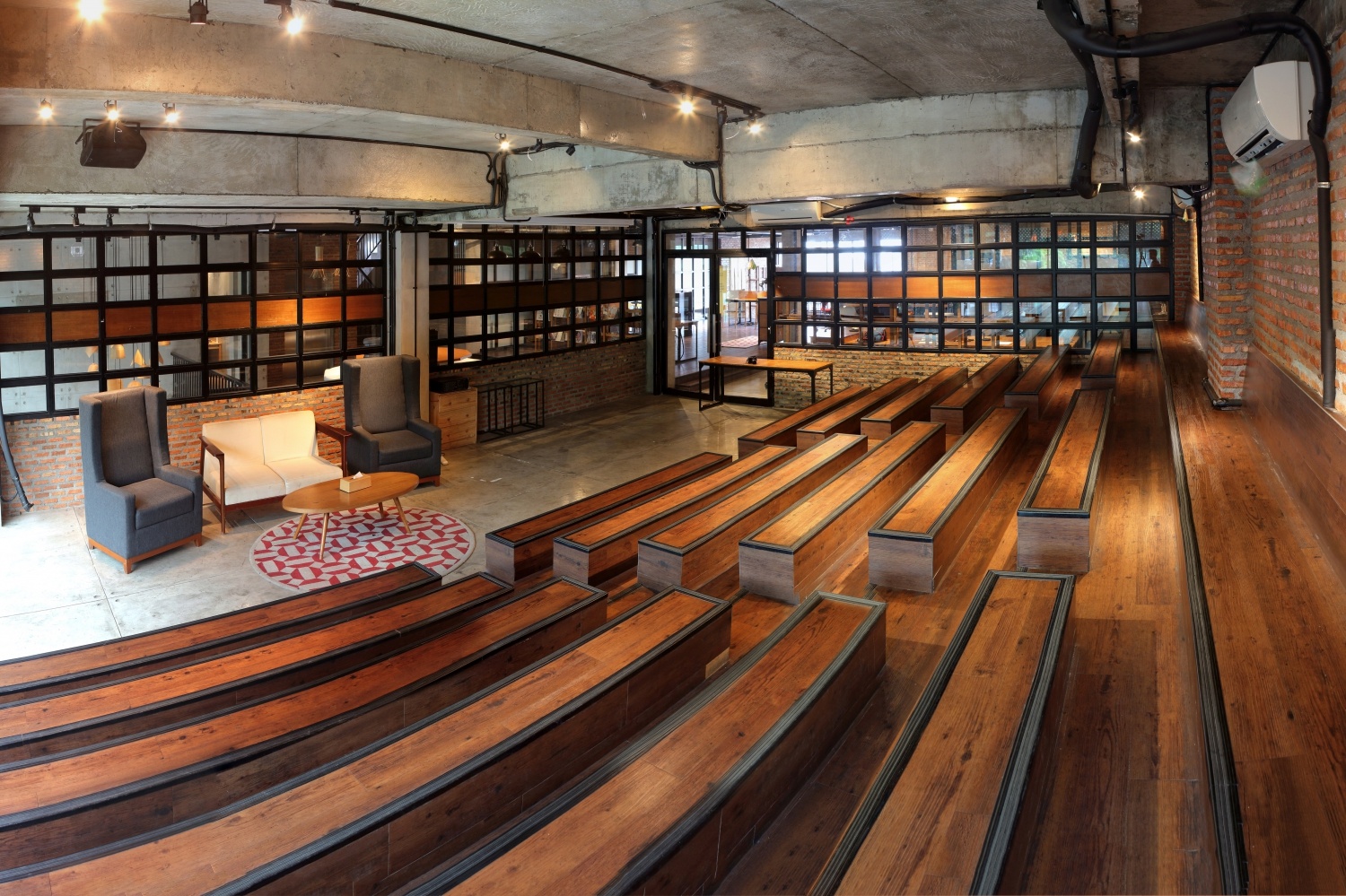 The rustic and industrial design in this event space give off a 90s New York vibe that will create a memorable experience and everlasting impression. This theatre-like space setting can host up to 125 people, plus it comes fully-equipped with amenities like projectors, microphone, and sound system.
Location: Jalan Wijaya 1 No. 5C, Senopati
Cost: IDR 1,500K/hour
Suitable for: Seminar and presentation.
---
Read also: 9 Unique Event Spaces in Singapore
---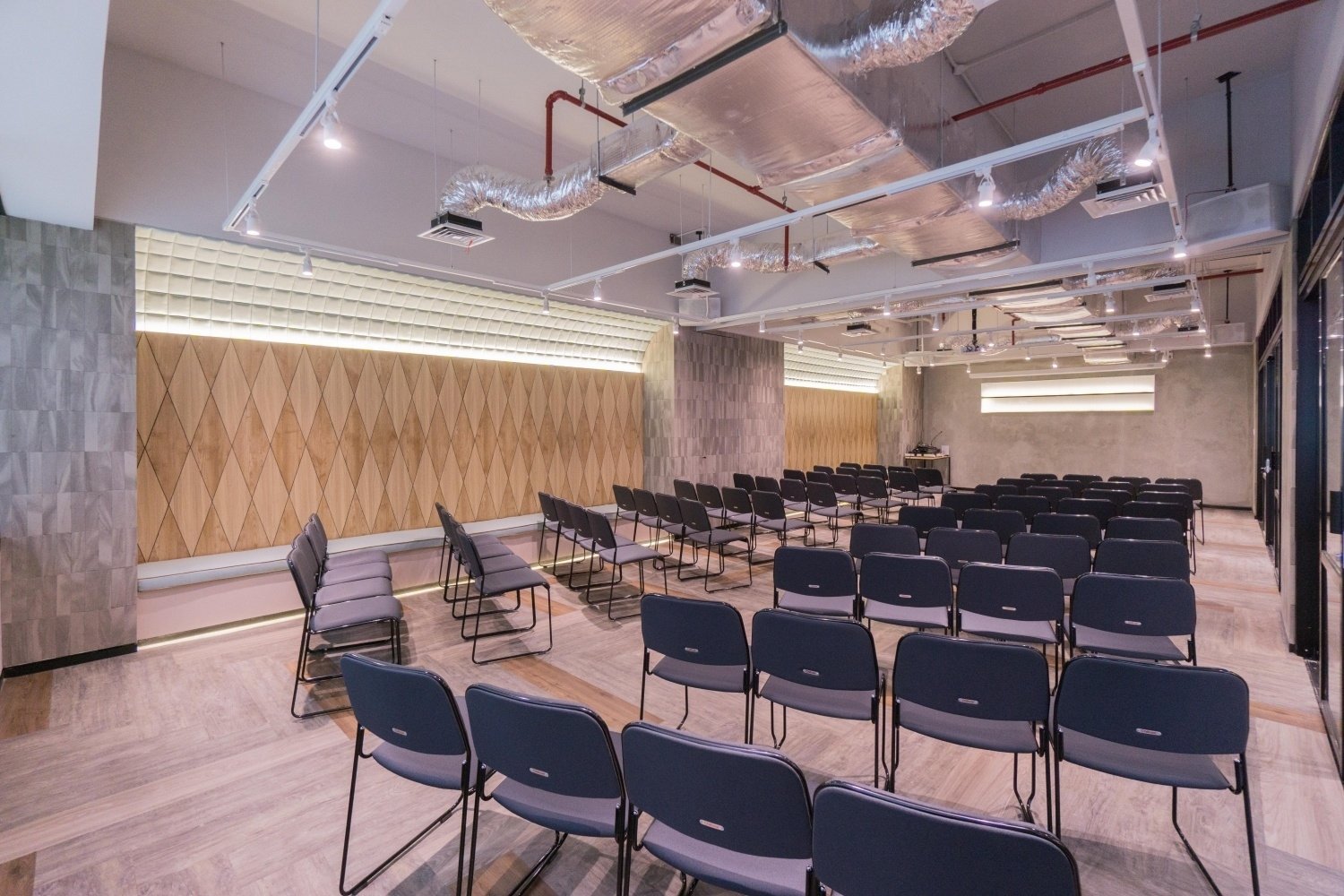 This professional event space from GoWork in Menara Rajawali will surely impressed every attendees. the concrete wall mixed with the wood tiling makes a sophisticated atmosphere that suits any training or workshop.
Location: Jl. DR Ide Anak Agung Gde Agung, Kawasan Mega Kuningan,
Cost: IDR 550K/hour
Suitable for: Trainings, seminar, workshop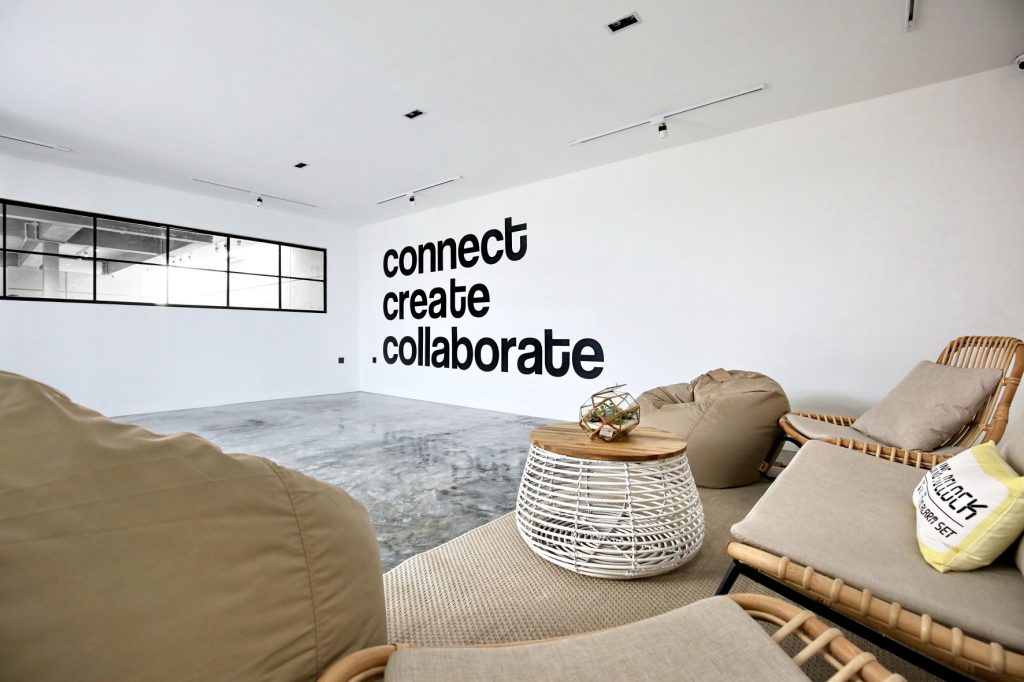 Looking for an event venue in the North of Jakarta? There is a beautifully designed multi-purpose hall that comes with an extended courtyard to provide a contrasting yet refreshing scenery to the construction-like themed space. The place is also extremely Instagram-able for those guest that loves sharing on social media platforms.
Location: Jl. Pluit Tim. Raya No.17
Cost: IDR 600K/hour
Suitable for: Networking and workshop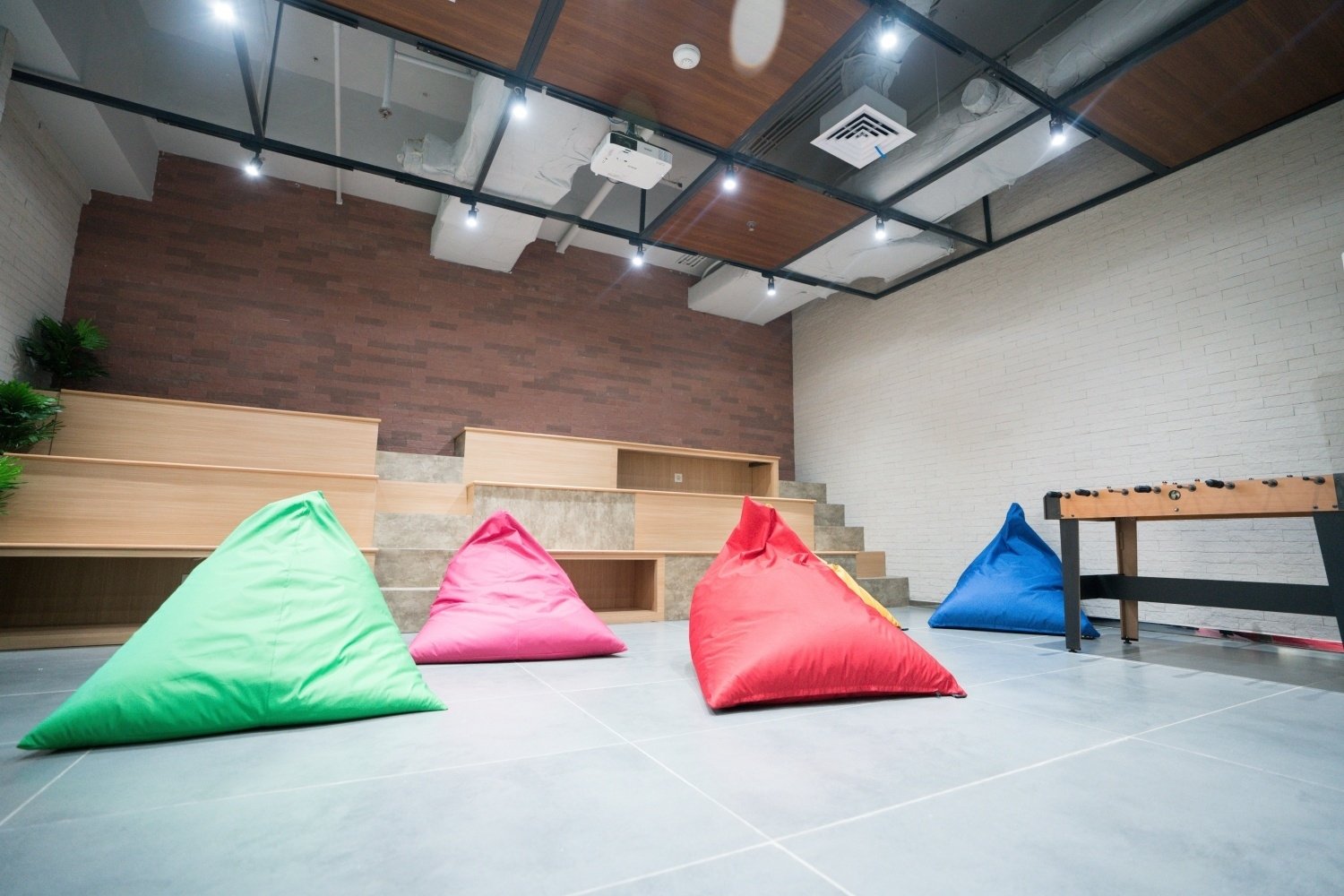 Complete with cozy beanbag chairs and ladder style seating, this event space is perfect for any informal gathering with the team, brainstorming sessions, and internal parties. You can even enjoy a match or two of foosball after wards!
Location: Jl. DR. Ide Anak Agung Gde Agung, RT.5/RW.2, Kuningan, Kuningan Timur, Setiabudi
Cost: IDR 1,000K/hour
Suitable for: team gathering and brainstorming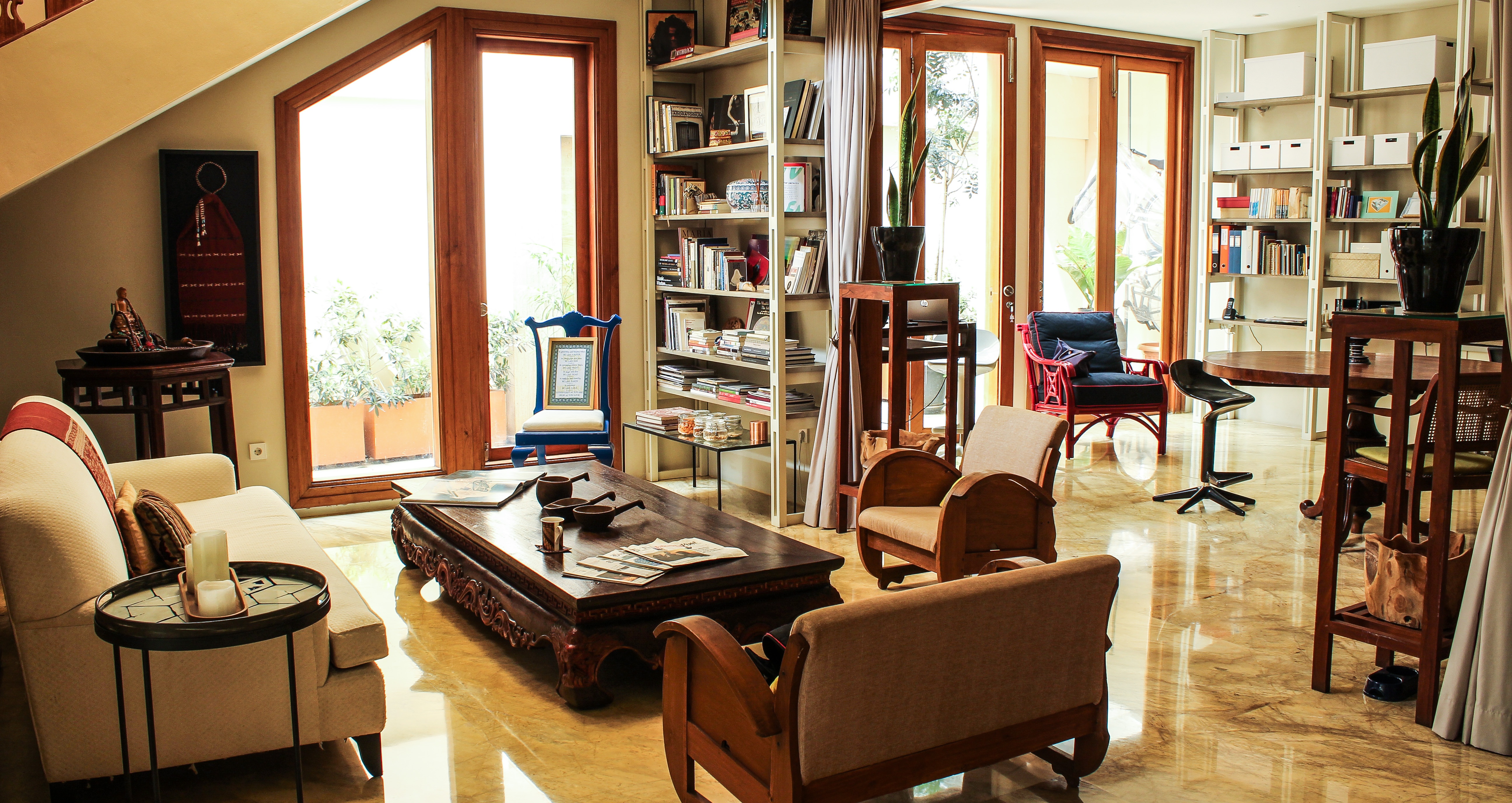 Recently opening its doors to the public, ESAS is a great addition to the collection of event spaces in Jakarta. An exquisite contemporary multi-functional space designed by internationally renowned Italian artist, Avio Mattiozzi. The space is designed with wide floor-to-ceiling sliding doors, marble floors, and a detailed garden view.
Location: Jalan Taman Empu Sendok No. 39, Senopati
Cost: IDR 1,250K/hour
Suitable for

: Intimate social event and exclusive meeting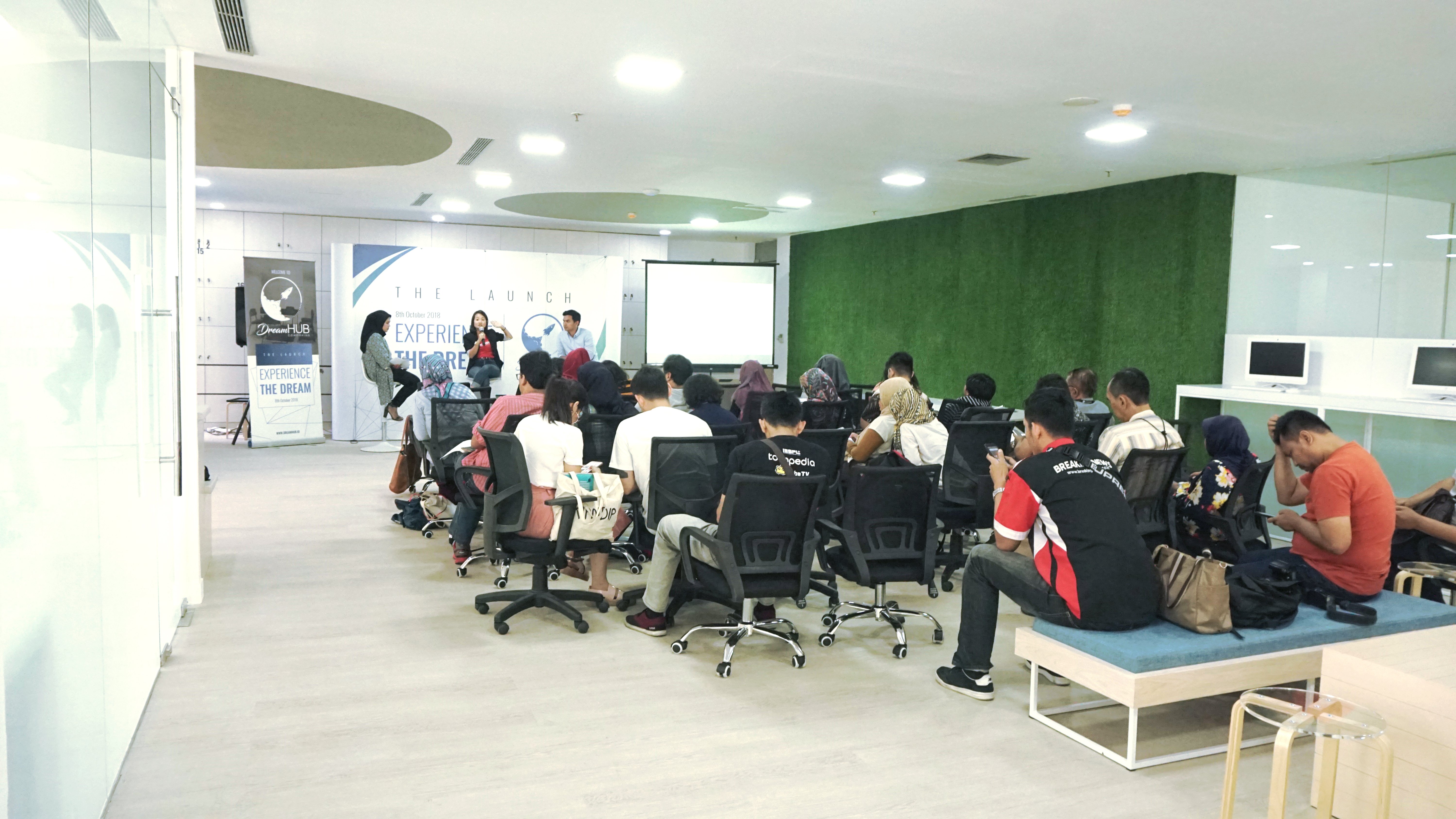 Sleek and minimalistic design are what you're looking for? Look no further because DreamHUB might be your best bet! Located in the ever so luxurious Equity Tower, this event space would dazzle any participant in your next event.
Location: l. Jendral Sudirman Kav. 52-53, SCBD
Cost: IDR 1,000K/hour
Suitable for: Training and seminar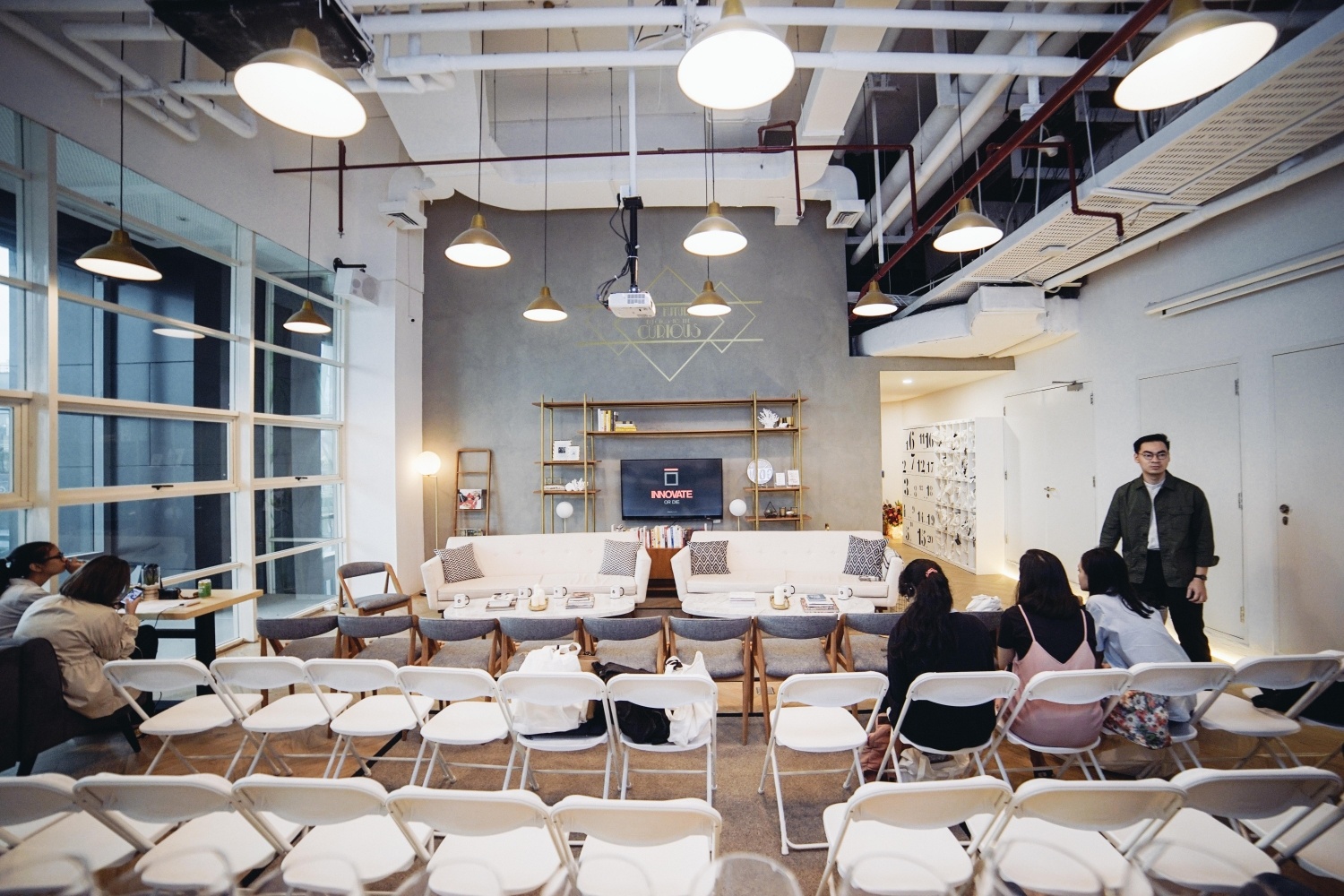 This aesthetically designed event space located within GoWork is possibly one of the best looking coworking spaces in the city. Designed by award-winning designer Revano Satria, the space features marbled table tops, floor-to-ceiling windows, and a breathtaking view of Central Jakarta. Comes fully-equipped with amenities such as projector screen and audio system, the space is extremely adaptable to any kind of event!
Location: Chubb Square, 9th Floor, Jl. M.H. Thamrin No. 10
Cost: IDR 1,150K/hour
Suitable for: Hackathon and panel discussion
---
Read also: How to Plan a Hassle-free Event With This Simplified Guide
---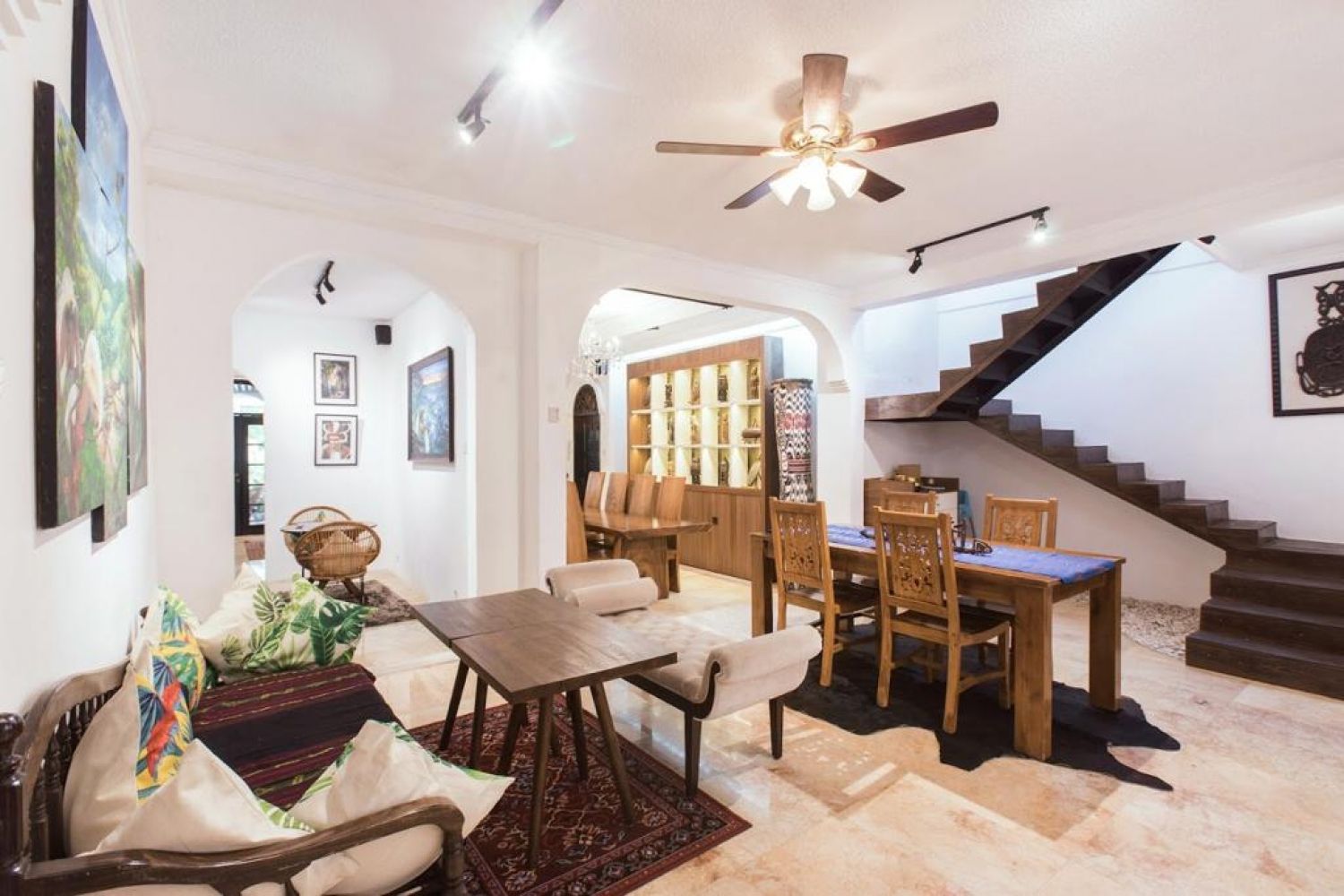 If you are looking for a unique setting for your next event, perhaps a Papuan restaurant would be a one of a kind experience. With Papoea by Nature, your guest can expect not only cuisine but a great venue beautifully decorated with trinkets from the exotic land of Papua
Location: Jl. Pakubuwono VI No.77, RT.6/RW.2, Gunung, Kby. Baru
Cost: IDR 1,333K/hour
Suitable for: Birthday party and class reunion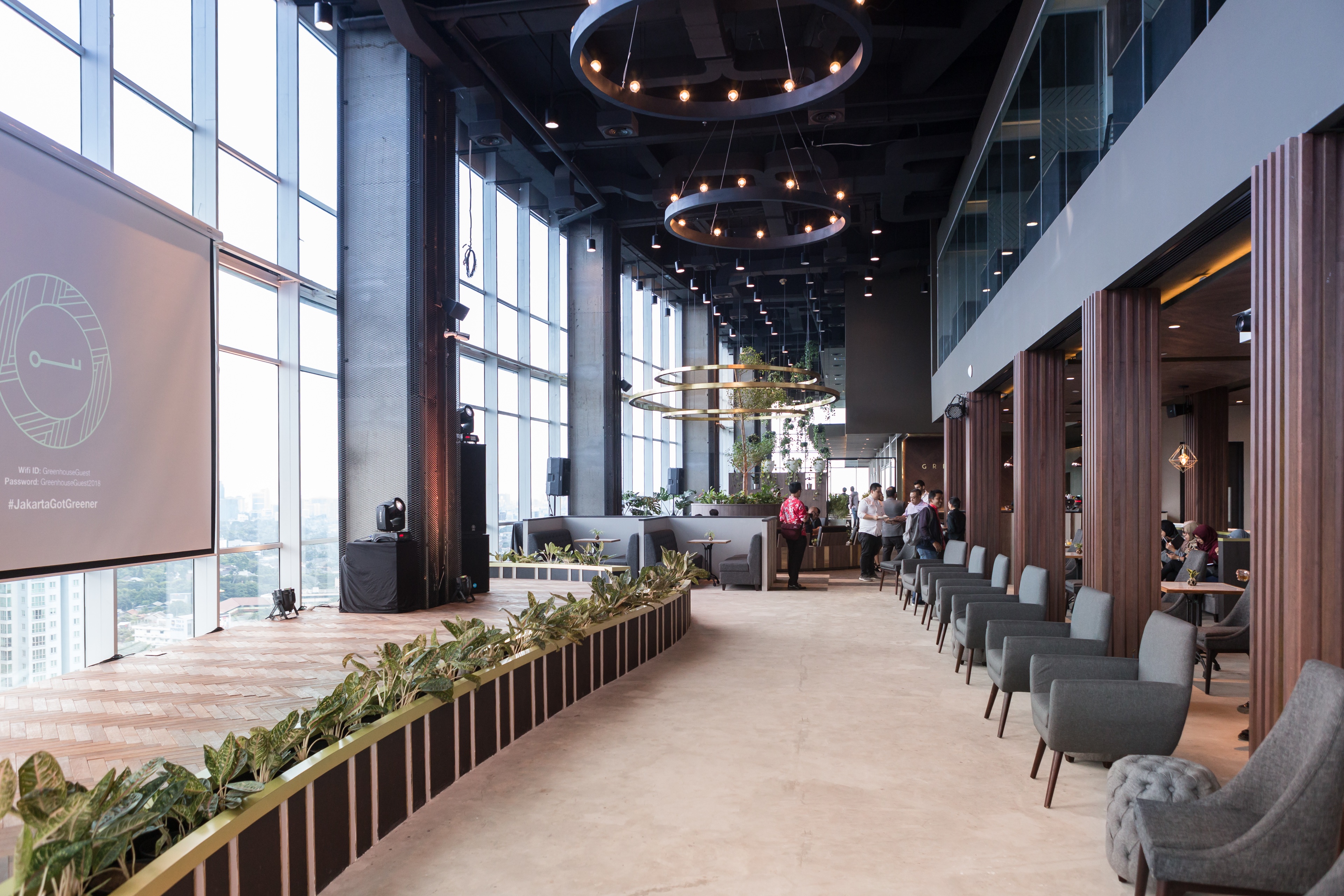 Greenhouse as the name suggests, is a space that is built on environmental sustainability. You will feel connected to nature and the community around it and at the same time experience the hustle and bustle of one of the busiest business districts in Jakarta right below your feet. The best of both worlds.
Location: Multivision Tower 25th Floor, Kuningan
Cost: IDR 3,000K/hour
Suitable for: Conference and exclusive product launch
Kinosaurus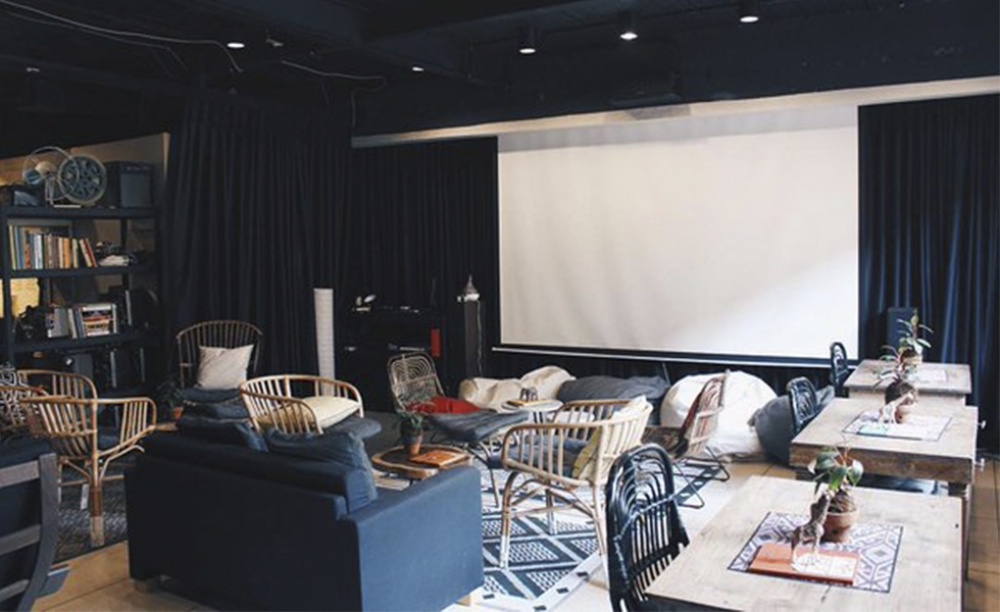 Breaking out of the ordinary, the design of this cozy little space has a unique mix of retro-classic style. It is also a micro-cinema - the first of it's kind in Jakarta! Equipped with a first-rate projector and sound system for customers to enjoy the full experience of a presentation or movie.
Location: Jl. Kemang Raya No.8B
Cost: IDR 600K/hour
Suitable for: Workshop, social gathering, and movie screening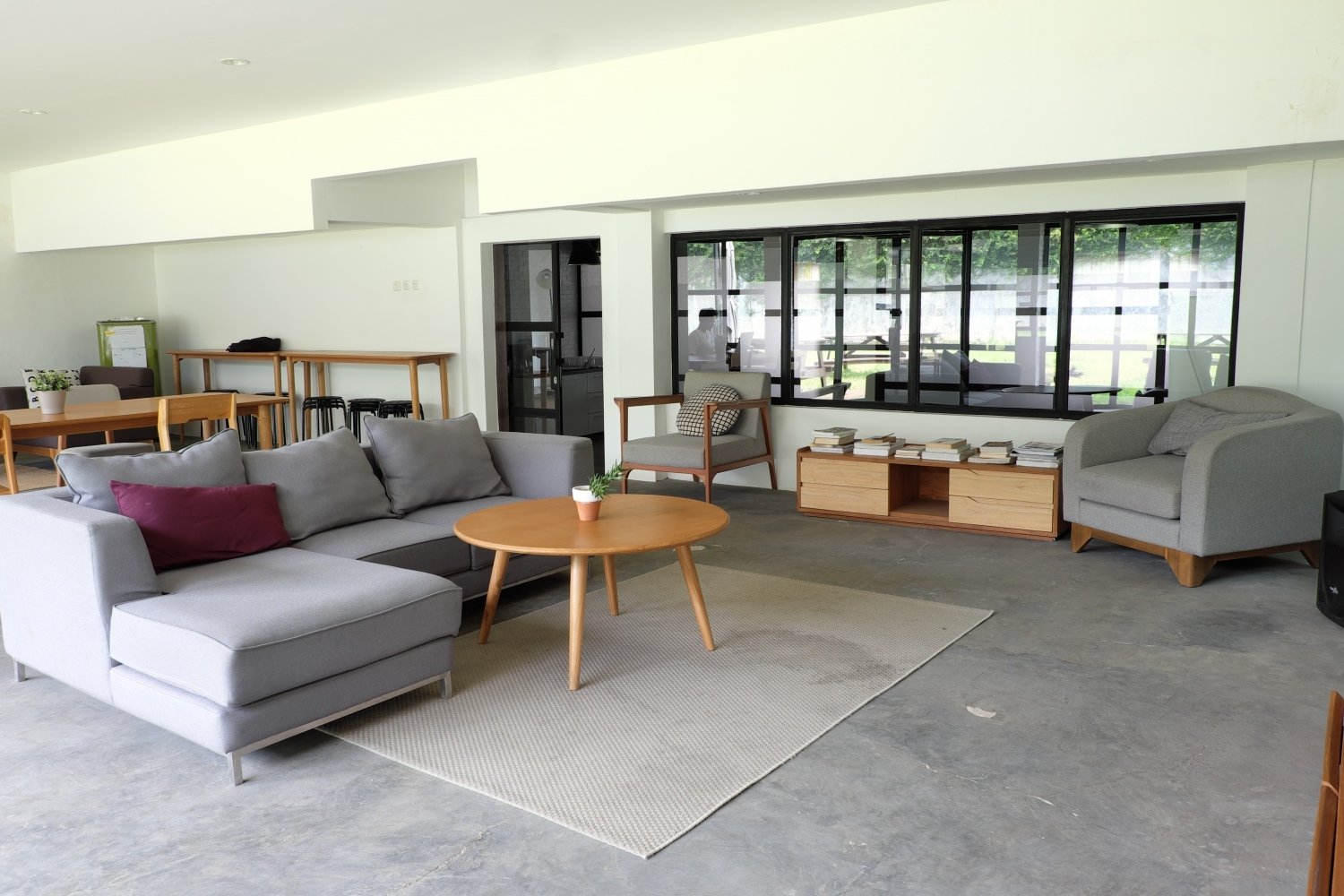 With this comfy yet sophisticated place you can host your next event up to 80 guest. Expect the sleek and minimalist design to wow your attendees, perfect for book release, movie screening and many more, complete with large sofas and natural lighting.
Location: Jalan Bangka XII, No.4, Pela Mampang, Mampang Prapatan
Cost: IDR 1,000k/hour
Suitable for: Book release and movie screening
---
Read also: Choosing the Right Size Venue for Your Event
---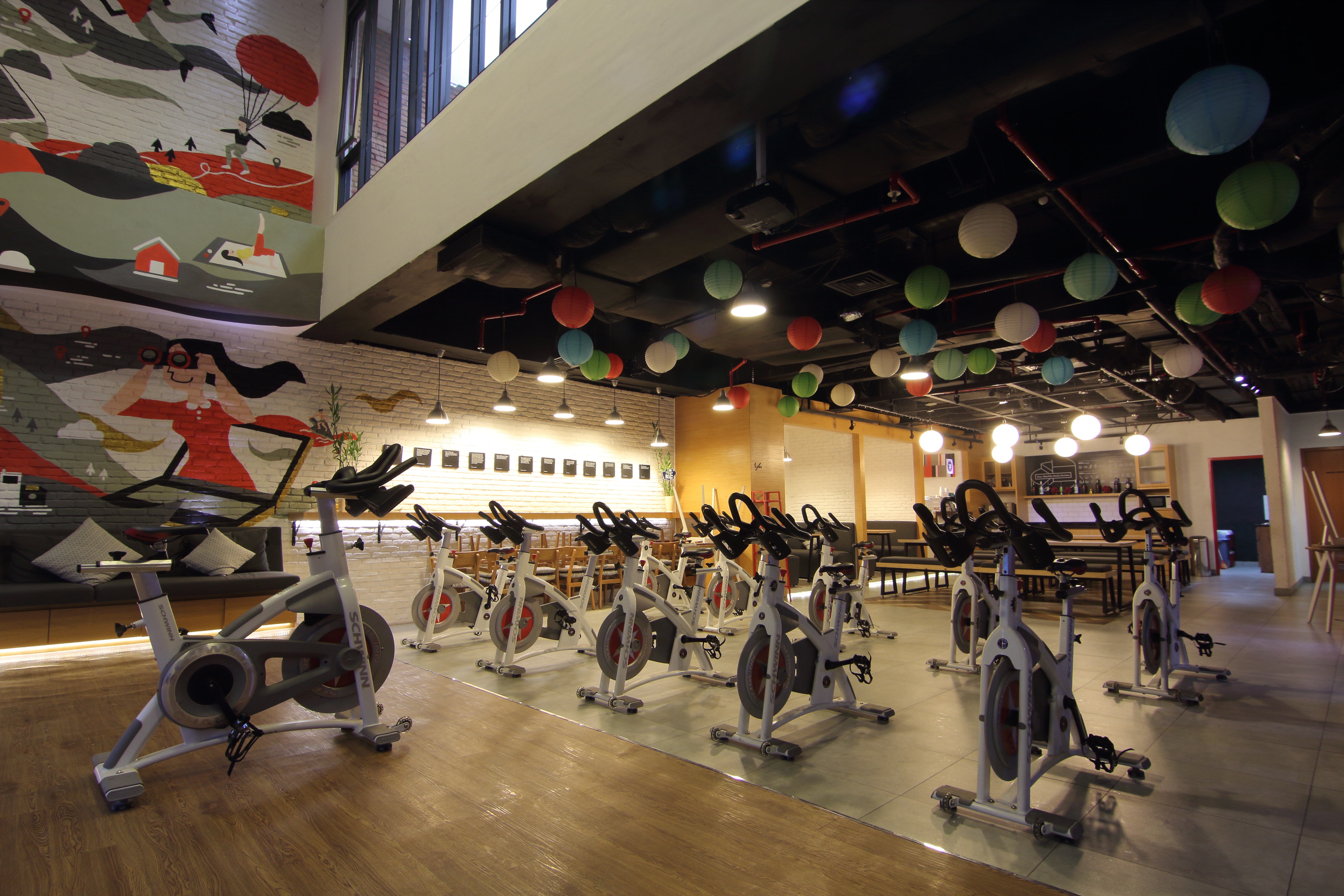 Formally known as EV Hive and COCOWORK, CoHive is the most established local coworking space provider in Indonesia. Among the many great event spaces in their inventory, the event space at D.lab provides a spacious area and access to the cafe for some delicious coffee. Its strategic location also allows easy access to transportation as its just a few minutes walk from Sarina Bus Station.
Location: Jl. Riau No.1, Menteng
Cost: IDR 1,250K/hour
Suitable for: Workshop and networking event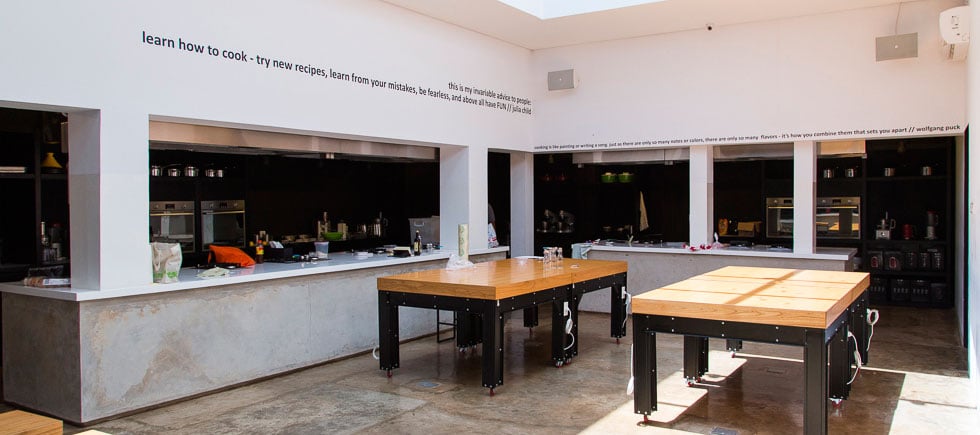 This two-story private premises is tucked away off the main street in the city centre and in the midst of lush greenery. The space has a professionally designed kitchen and top-of-the-line cooking facilities, tools, and appliances with a dining room featuring high quality dinnerware to match the expansive kitchen. In addition, the space also provides meeting rooms and a rooftop garden.
Location: Jl. Prapanca No.6, Kebayoran Baru
Cost: IDR 2,000K/hour
Suitable for: Cooking class and pop-up dining

One of the best coworking spaces found in West Jakarta, Apiary is notably active in hosting a range of events from business topics to hobbies and interests. If you want to host an event here, you can definitely count on the experience of the staff for all the support you need.
Location: Lippo St.Moritz Tower, Puri
Cost: IDR 650K/hour
Suitable for: Seminars and workshops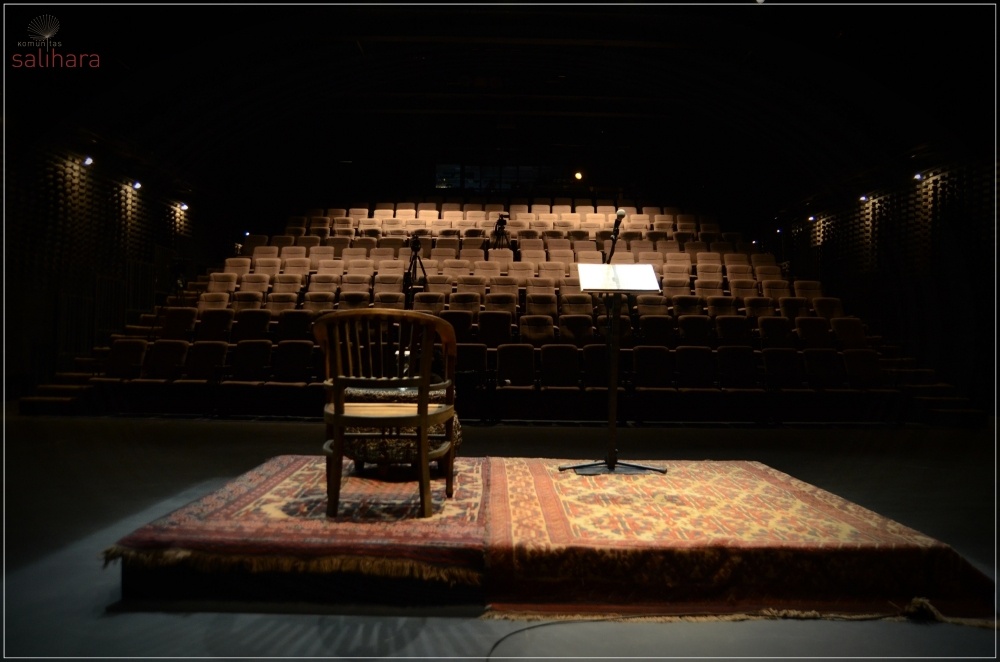 Built by entrepreneurs, artists, and journalists, Komunitas Salihara is the first private multidisciplinary art centre in Indonesia. Recognised as 'The Best Art Space' in 2010 by time out Jakarta, this theatre event space offers flexibility in stage and seat setting to accommodate different layout requirements.
Location: Jalan Salihara No.16, TB Simatupang
Cost: IDR 1,740K/hour
Suitable for: Art exhibition, music concert, and fashion show
Clapping Club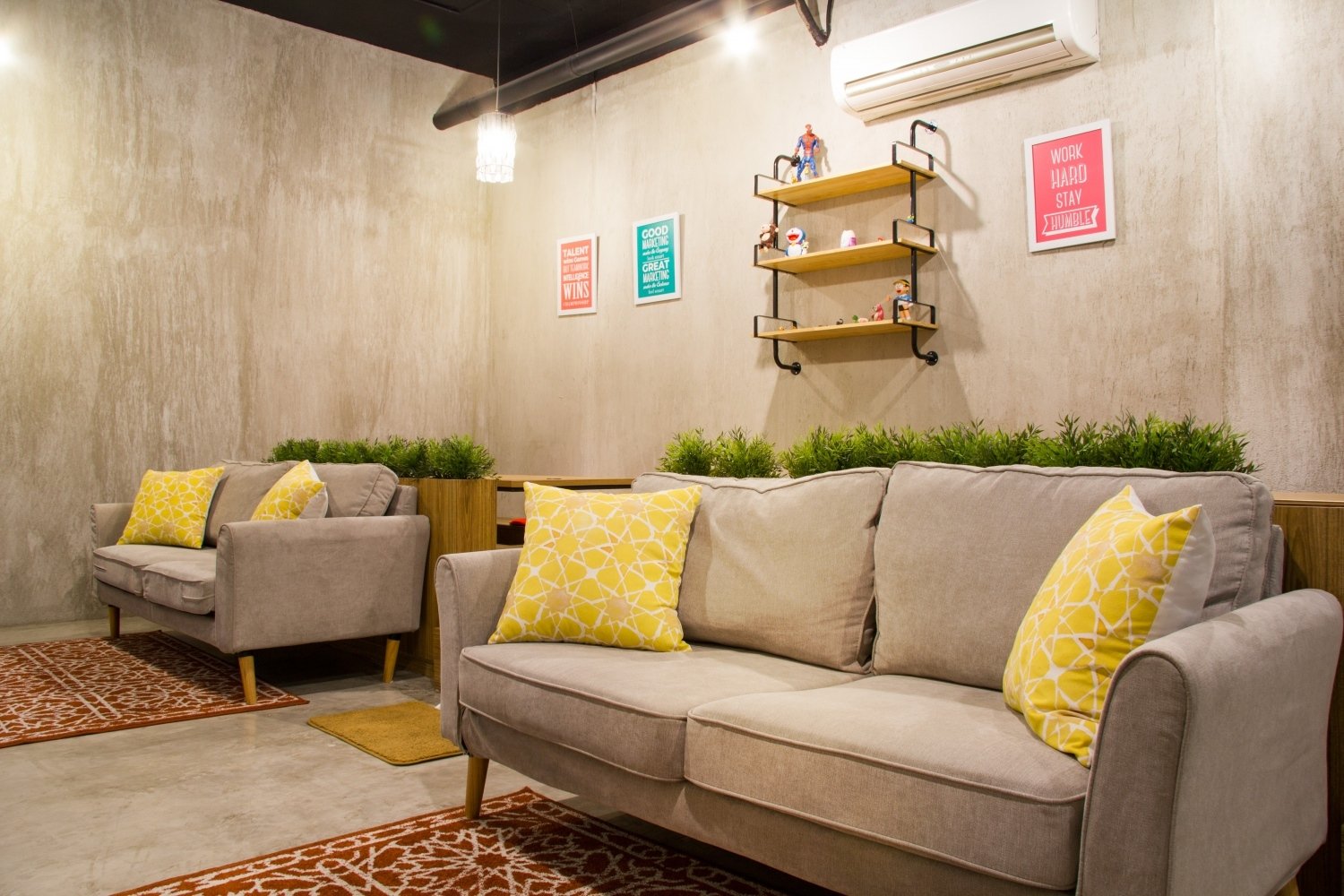 This cute place would be good for a small get together. The soft sofas combined with the exposed concrete wall provides sleek yet comfortable vibe for any situations. Located in Tendean, this place could be your next venue for the next event.
Location: Tendean Square
Cost: IDR 1,500K/hour
Suitable for: Team building and networking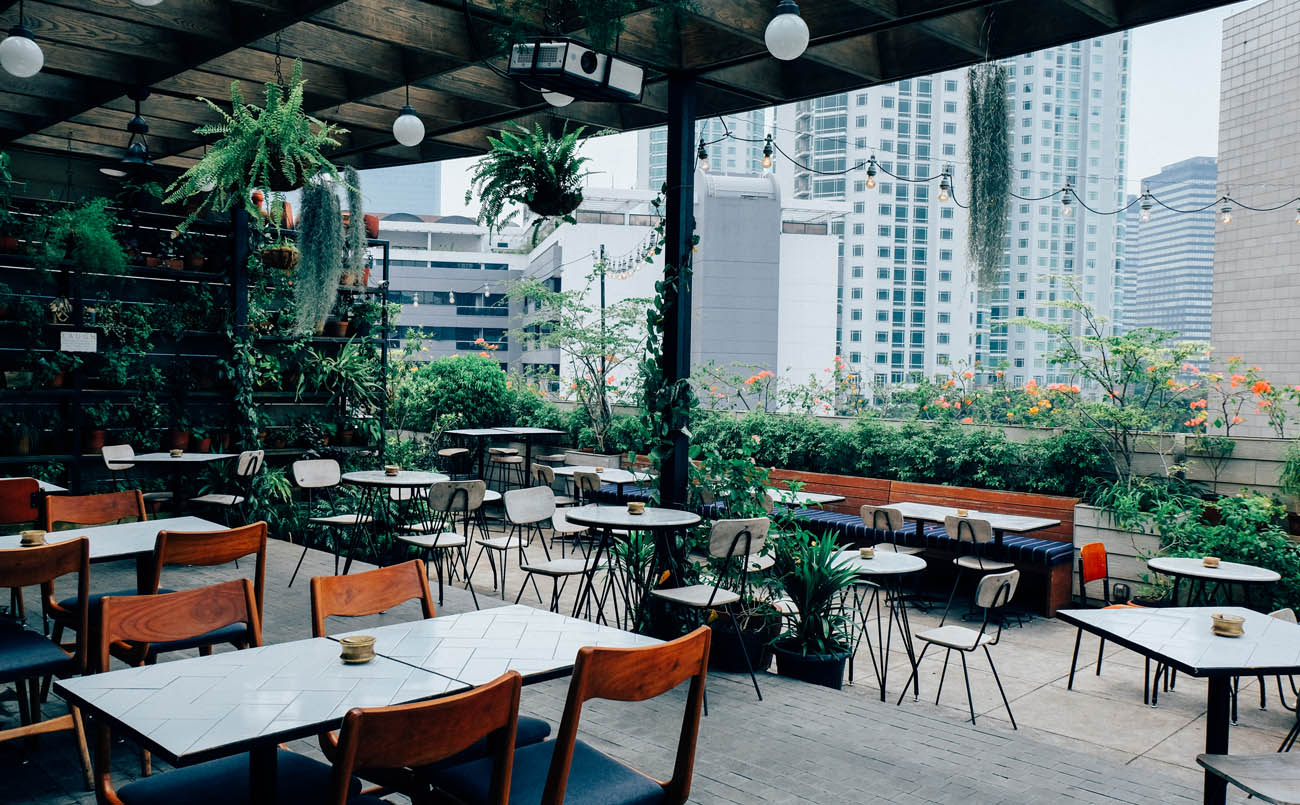 As the name suggest, Hause Rooftop is a rooftop kitchen & bar situated in the heart of buzzing Jakarta. Featuring a stylish green backyard with hanging air plants and potted greens, guests will be able to sip their favourite cocktail while unwinding amongst the foliage and the view of Jakarta's skyline, can you really ask for more?
Location: MD Place, Kuningan
Cost: IDR 2,850K/hour
Suitable for: Music concerts and cocktail party
We hope this list gave you some ideas on places you can host your next social gathering, corporate breakouts or even a cooking workshop to show off your culinary finesse! Book these spaces with us today!
Editor's Note: This post was originally published on 13 July 2018, and has since been updated.