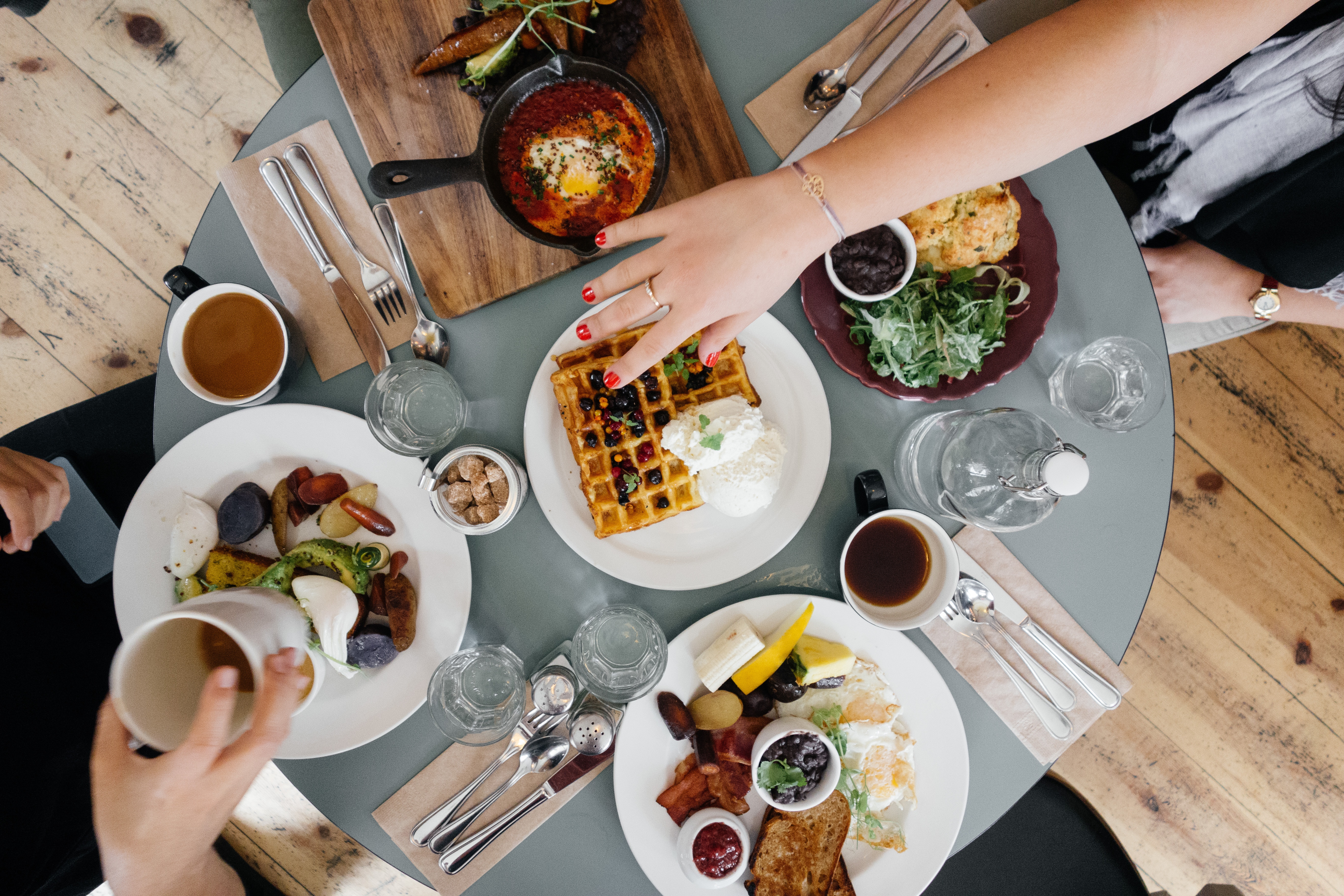 Image Credit: Unsplash
If you click on this post, chances are you're now currently frantically on the search of that perfect Iftar event venue for your friends, family, coworkers, maybe even all three. Here at FlySpaces we truly understand that Jakarta can be overwhelming when it comes to choices on where to eat and hold an event; the price, size, food choice, possibilities to increase Instagram likes and/or Tinder matches, the list goes on. So let us do the research for you and hopefully you'll find your next Iftar place that is one of a kind, even that one aunt of yours would be impressed.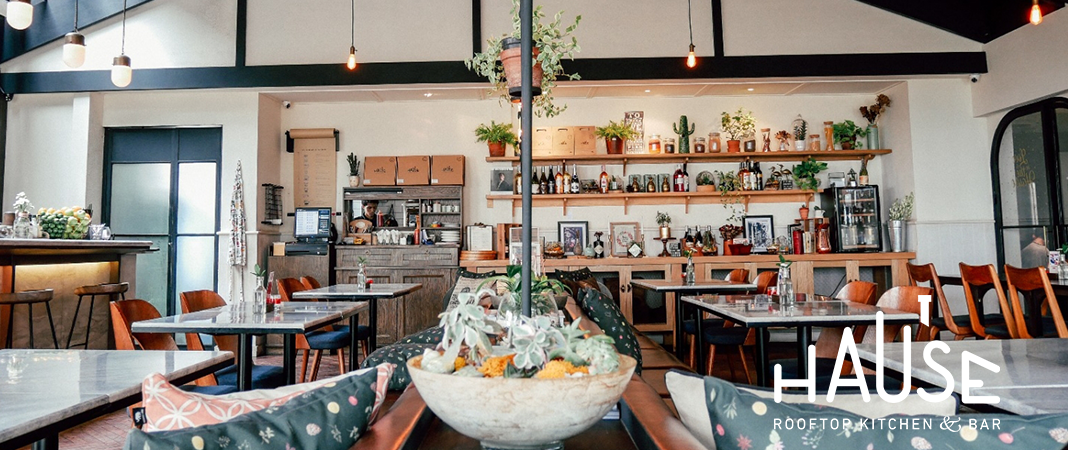 Hause Rooftop Kuningan
Let's start easy with Hause Rooftop Kitchen & Bar. Located in the bougie part of town that is Kuningan, this lovely restaurant can easily be turned into a homey and comfortable Iftar place. The interior is warm and inviting enough for families, while the trendy food options would keep the youngsters and hipsters happy. Plus, look at how they are screaming: your followers would love a picture of you in here!
Capacity: 30 Pax
Address: MD Place Tower 2, 6th Floor, Jl Setiabudi Selatan No.7, Jakarta 12910
Price: IDR 2,850,000,- / Hour
Read also: Ramadan at Work: How to Stay Productive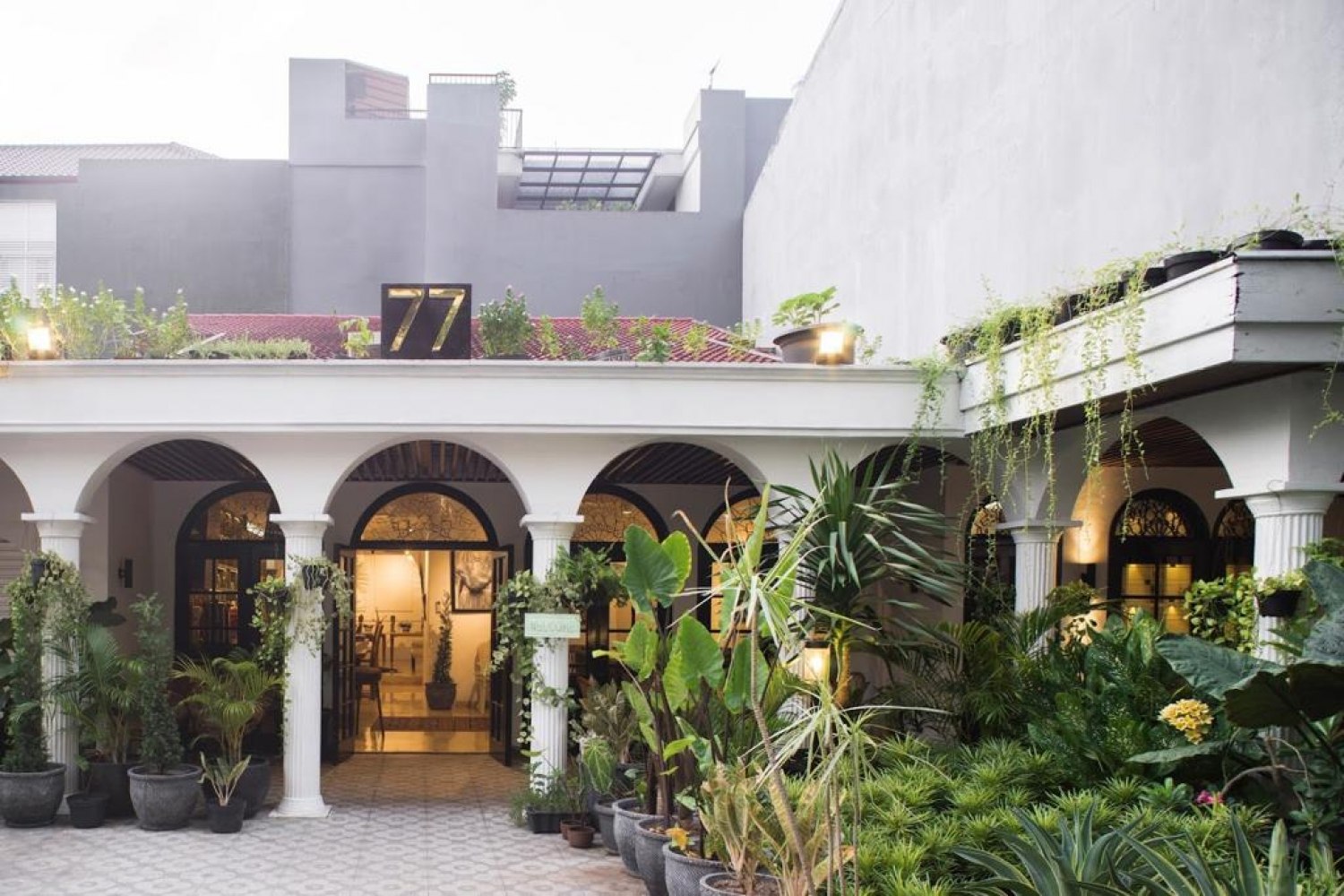 Papoea by Nature
Ever had Papuan food? Papoea by Nature got you covered. Don't worry, there are no half-naked yet scary waiters looking primitive and savage. Instead, a unique experience with delicacies such as yam croquettes with candleflowers and papeda yellow fish soup would be served here, ensuring that excitement of culture from your peers (unless they are from Papua, i guess...). Bonus point also for being Halal.
Capacity: 40 Pax
Address: Jl. Pakubuwono VI No.77, RT.6/RW.2, Gunung, Kby. Baru, Kota Jakarta Selatan, Daerah Khusus Ibukota Jakarta 12120
Price: IDR 1,333,333,- / Hour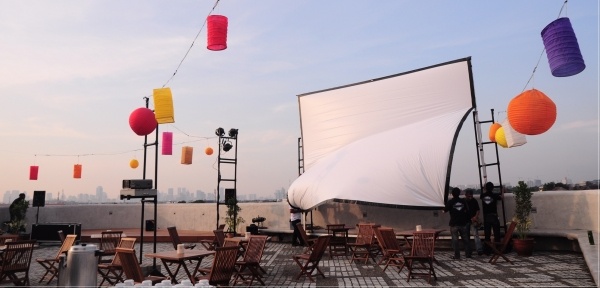 Komunitas Salihara
Rooftop location with ambient lighting, check. Skyline-of-Jakarta-at-sunset view, check. A stage and a projector screen to play literally anything, double check. Komunitas Salihara provides you with all of the above for your Iftar and possibly more, with a variety of event spaces, from theaters to galleries and more. Truly, they really take layar tancap to the next level.
Capacity: 100 Pax
Address: Jl. Salihara 16, Pasar Minggu Jakarta Selatan 12520
Price: IDR 679,218,- / Hour
Read also: 4 Tips to Organise a Successful Iftar (Bukber)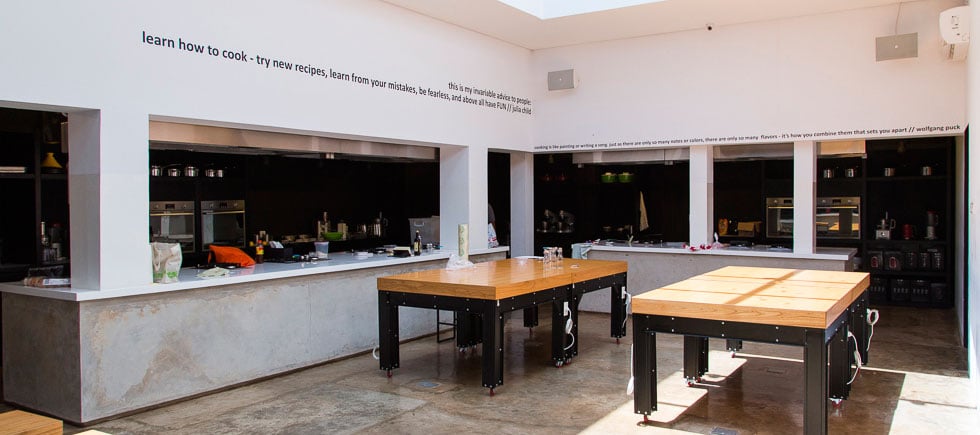 Almond Zucchini
What brings people together? Not love, not togetherness, its food. And since Iftar requires food, obviously, what better way to enjoy your food straight out of the kitchen, literally! Almond Zucchini in Kemang provide a place that can be used for cooking demos, classes, and maybe a cook off between your mom, your auntie, your hipster cousin, and your dad for some reason, even though he never enters the kitchen at your house. Hey, you might learn a thing or two when your mom channels her inner Farah Quinn.
Capacity: 50 Pax
Address: Jl. Prapanca No.6
Price: IDR 2,000,000- / Hour

Greenhouse Cowork
We're bringing it home with a big swing. Let's say that your entire office of 200 people points you as the Iftar planner. A lot of work? Yes. But panic should you not. Greenhouse Cowork offers an exceptional event space for exactly what you need, whilst displaying full floor-to-ceiling windows, so you can enjoy the flickering lights that is Jakarta at night. Is it more on the pricier side? Considering that you are paying for at least a hundred people, complete with stage and projectors, this is a deal and a half.
Capacity: 100 - 200 Pax
Address: Multivision Tower 25th Floor, Jl. Kuningan Mulia Lot 9B, Jakarta 12980
Price: IDR 3,000,000- / Hour
Read also: 7 Affordable Event Spaces to Host a Private Movie Screening in Jakarta
There you go, five unique places to wow just about anybody at your next Iftar event. Please, though, keep in mind that calling several days ahead is to be expected. So go out there, enjoy your Iftar, and as we say in Indonesia: "selamat menunaikan ibadah puasa".
If you haven't found that perfect fit yet, Flyspaces is available for you to extend this research. Just reach out and we will help you with your every event place need!