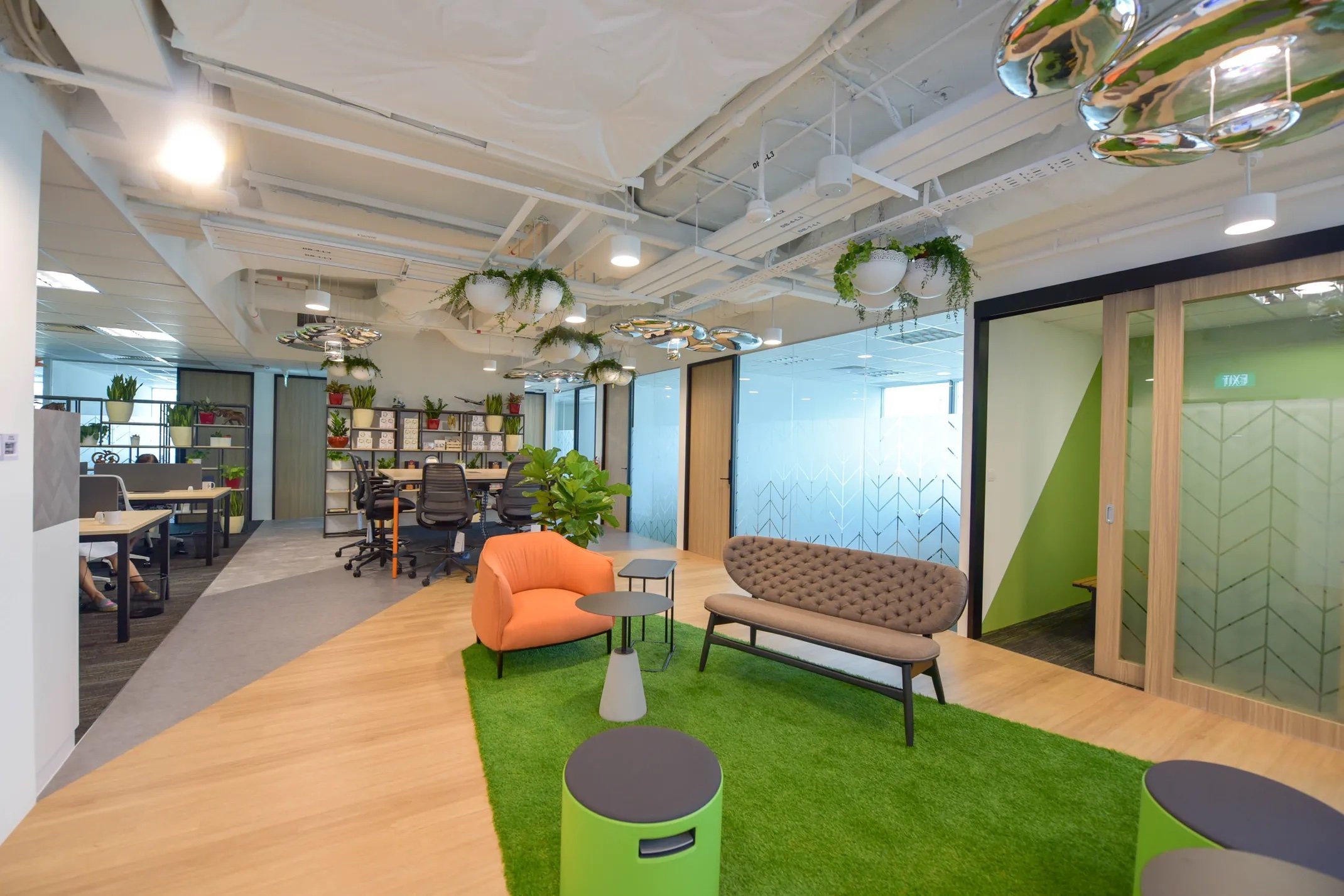 Co-working space at O2Work Odeon Towers
Co-working spaces are transforming the way we work, and they are also making significant contributions to sustainability efforts. With the rise of remote work, the demand for shared workspaces has increased dramatically. These spaces not only provide the benefits of a traditional office environment, but they are also utilising sustainable practices to reduce their carbon footprint. Read on some of the ways co-working spaces are leading the way in sustainability efforts.


1. Utilisation of Natural Light
Co-working spaces typically maximise the use of natural light to reduce energy consumption and lower the carbon footprint of the building. By prioritising natural light, these flexible workspaces create a more comfortable and healthier work environment for users, while also reducing the use of artificial light.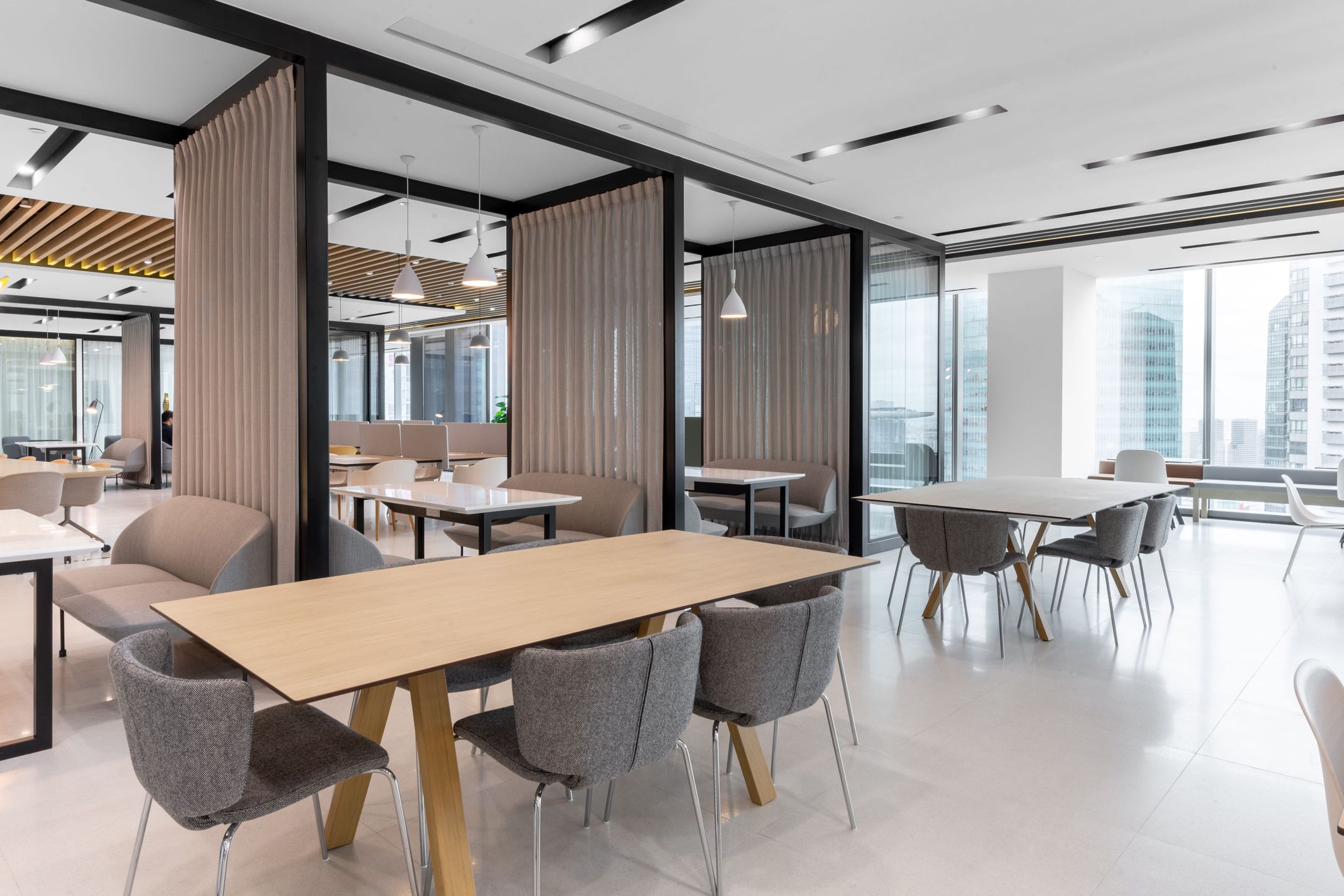 Co-working space at Regus - Asia Square Tower 1

2. Energy-efficient travel
Simply put, less commuting leads to less emissions. Since co-working spaces tend to be situated in prime locations such as Raffles Place in Singapore's CBD, they are easily accessible via short-distance commutes. In Singapore for example, many co-working spaces are conveniently located near public transportation such as MRT stations, which makes it easier for users to reduce their carbon footprint. In the long run, this also reduces traffic and air pollution in the surrounding area.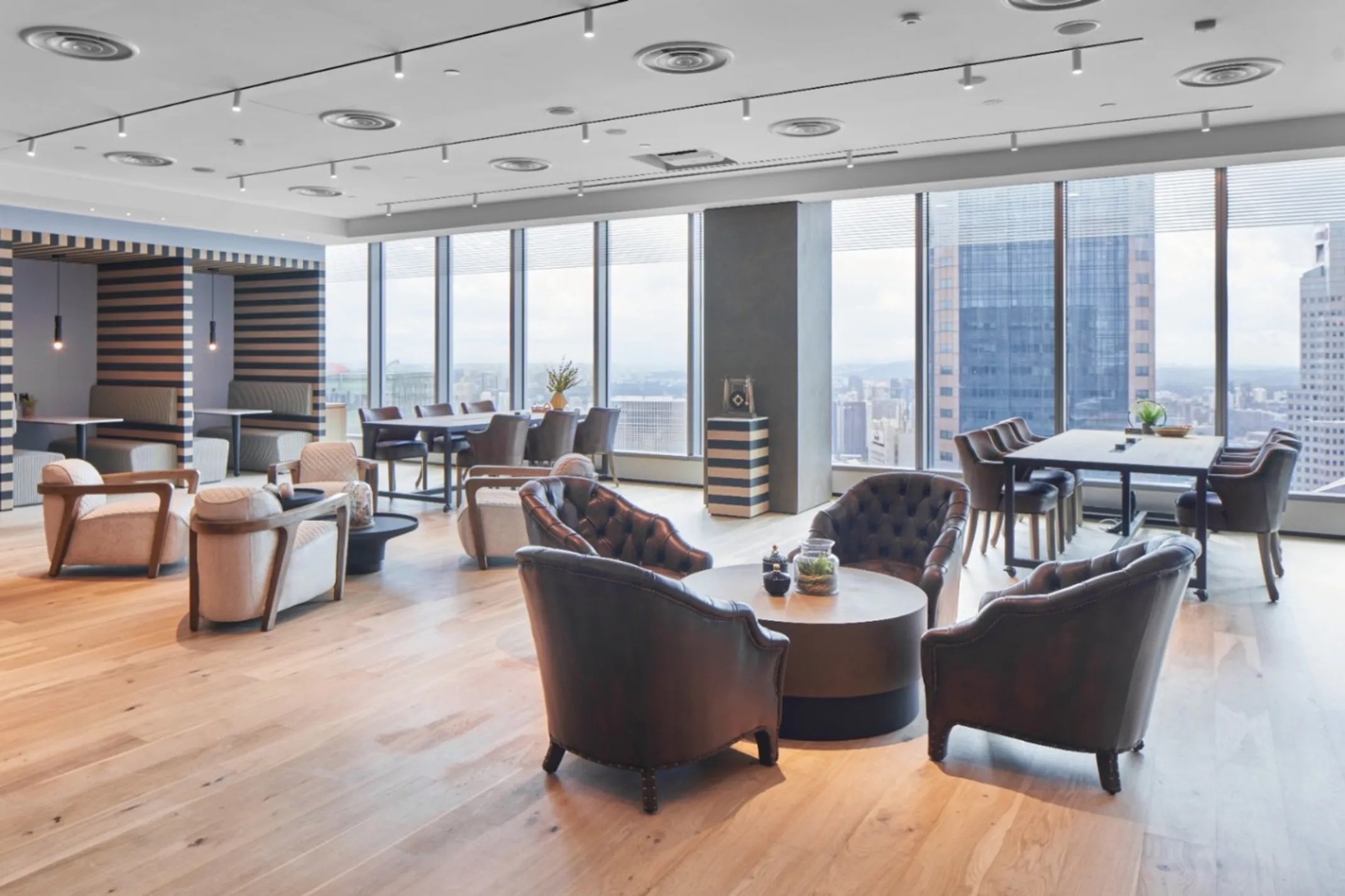 Co-working space at The Executive Centre - One Raffles Quay


3. Shared Resources
Because everyone is working under one roof in a co-working space, resources and amenities such as appliances, meeting rooms, and workstations are utilised by multiple users, reducing waste and energy consumption. This leads to a reduction in the carbon footprint of each user. Furthermore, In the global move to go green, some co-working space operators have been making a conscious effort to be gentle on the environment – for instance, they may use energy-efficient equipment such as computers, printers, and lighting.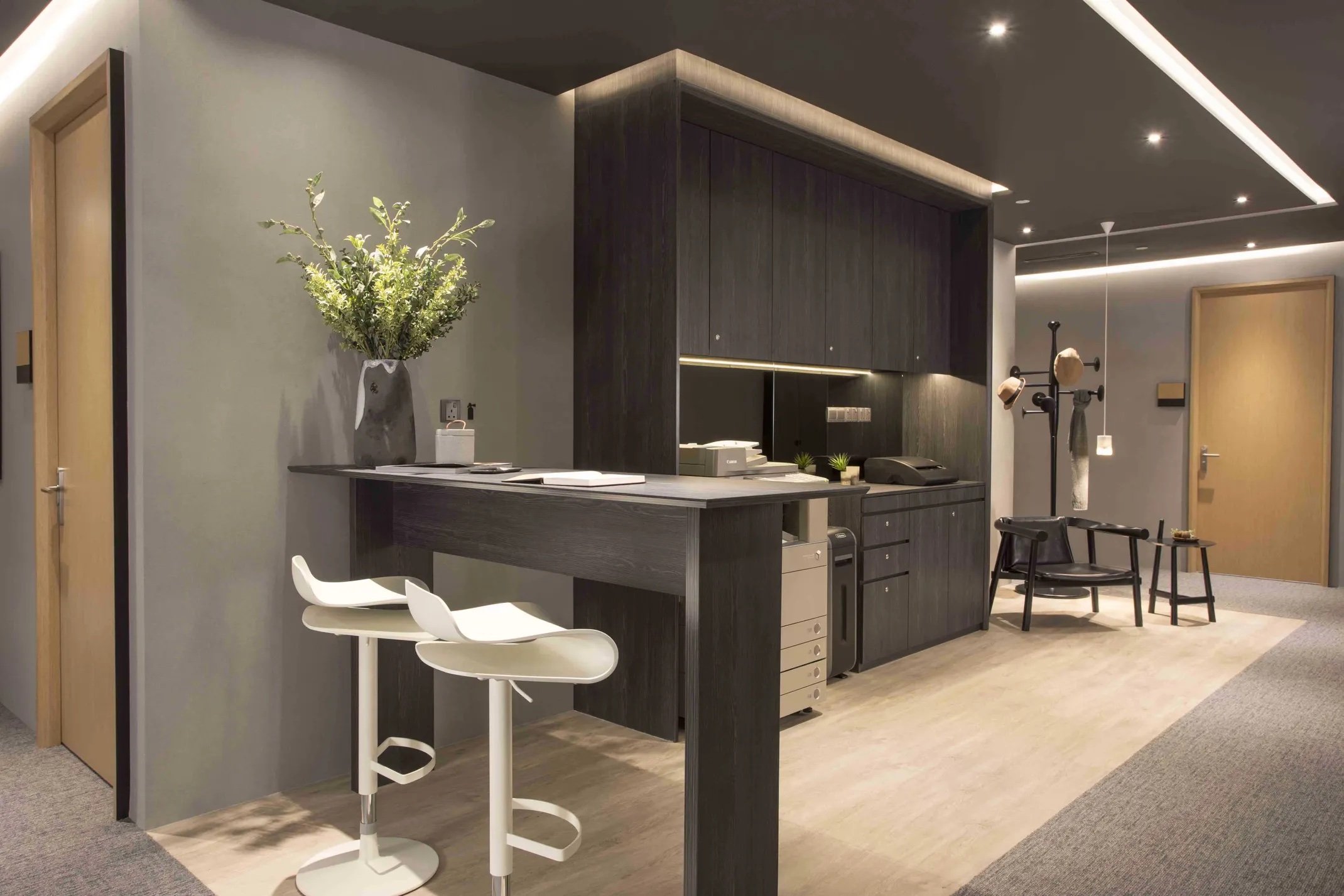 Co-working Space at KLOUD - Keppel Bay Tower


4. Technology Integration
Co-working spaces are leveraging technology to further reduce their carbon footprint. For example, in addition to incorporating natural lighting, greenery, and open spaces, co-working spaces are also making use of energy-efficient LED lighting. This technology uses less power and lasts longer, making it an intelligent choice for workspace optimisation. By modifying the lighting and ventilation design, co-working spaces aim to decrease energy consumption per unit, creating a positive impact on the environment. Smart tech also also comes in handy in automatically switching off appliances that are not in use.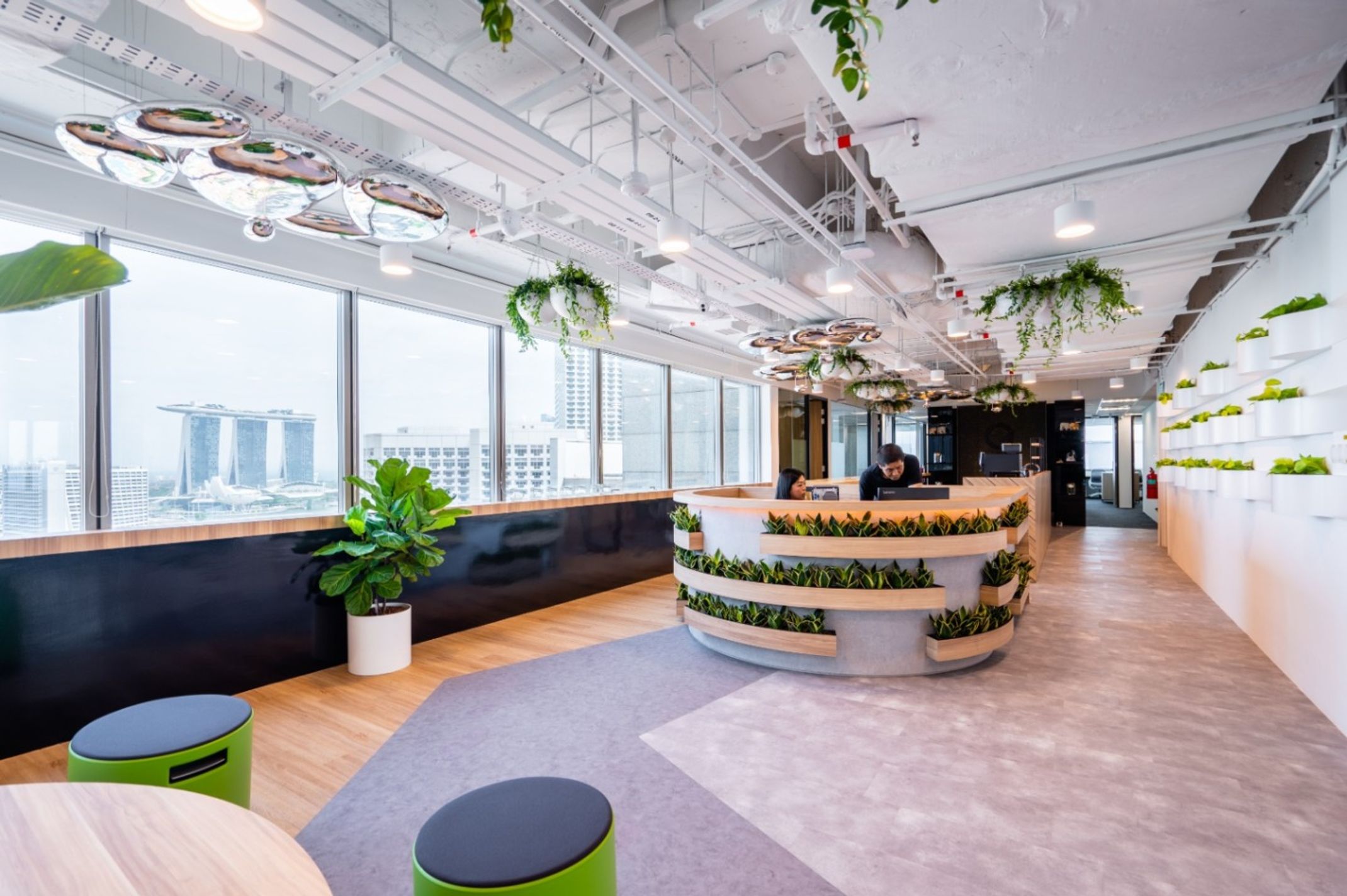 Co-working Space at O2WORK - Odeon Towers


5. Community Practices
Co-working spaces typically provide coffee cups as well as cutlery, reducing the likelihood of individuals using disposables. Operators can also encourage users to bring their own reusable water bottles and promote recycling programs. By promoting sustainable practices within the community, co-working spaces are playing a role in reducing the carbon footprint of each user.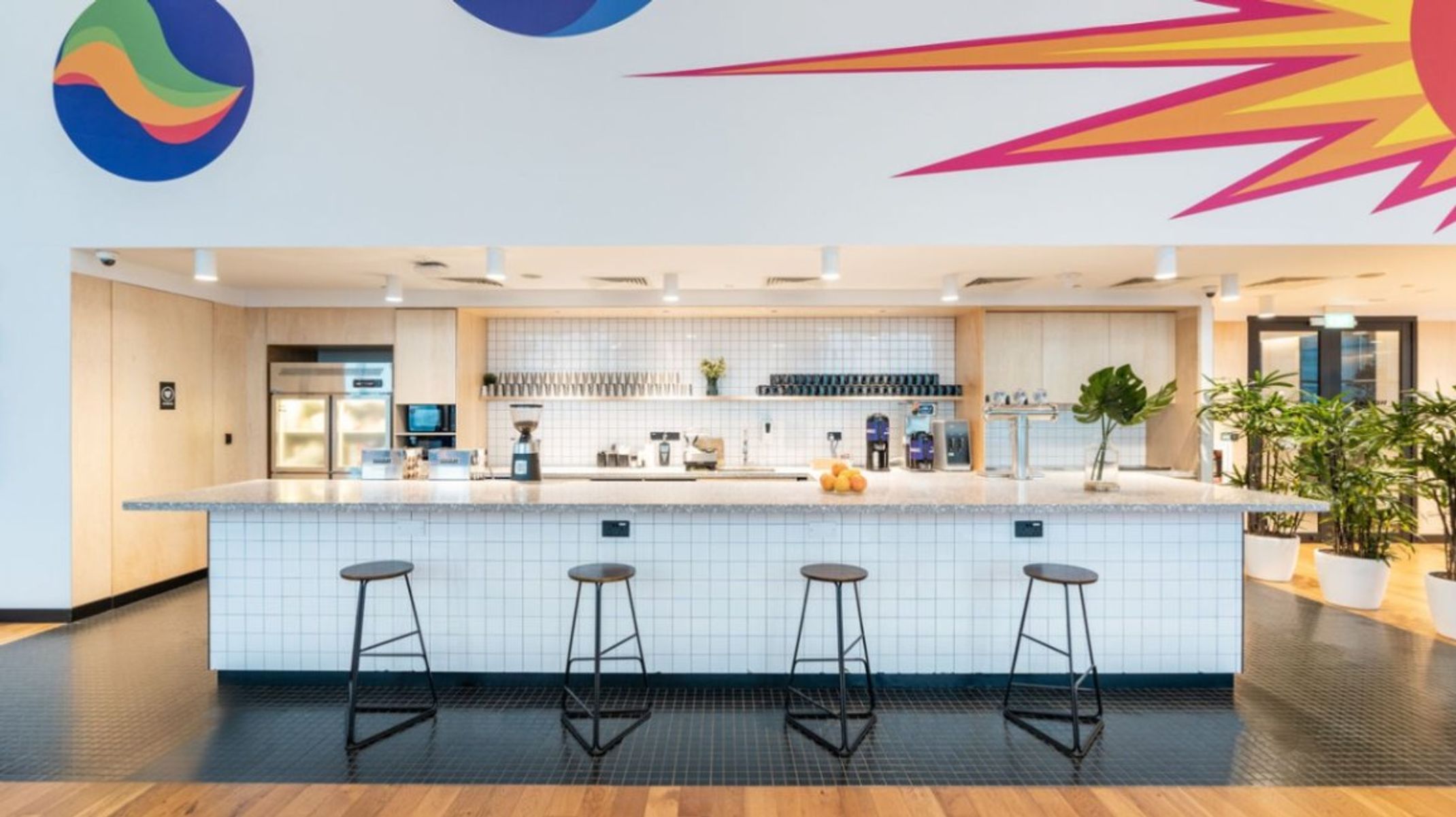 Co-working space at WeWork - Suntec Tower 5

Co-working spaces tend to prioritise sustainability and employee well-being in their design, compared to traditional offices where the focus generally lies on improving productivity. In a co-working space, you not only get the best work environment, but also the peace of mind that comes with knowing you're making a positive impact on the community and planet.



Have questions? Talk to us!
At FlySpaces, we can help you with any office requirements that you may have, whether it's for an office, boardroom, or event space. FlySpaces offers a single point of contact to give you access to 100% of the market supply in flexible workspace solutions, and we've got a great track record in matching our clients to workspaces in the region. Whether you're looking for an affordable workspace, an office in a prestigious location, or one that offers top-notch accessibility, we've got you. With our comprehensive range of packages and partners, we'll link you with the best possible workspace at your preferred location, budget, and type of office. Drop us an enquiry today!