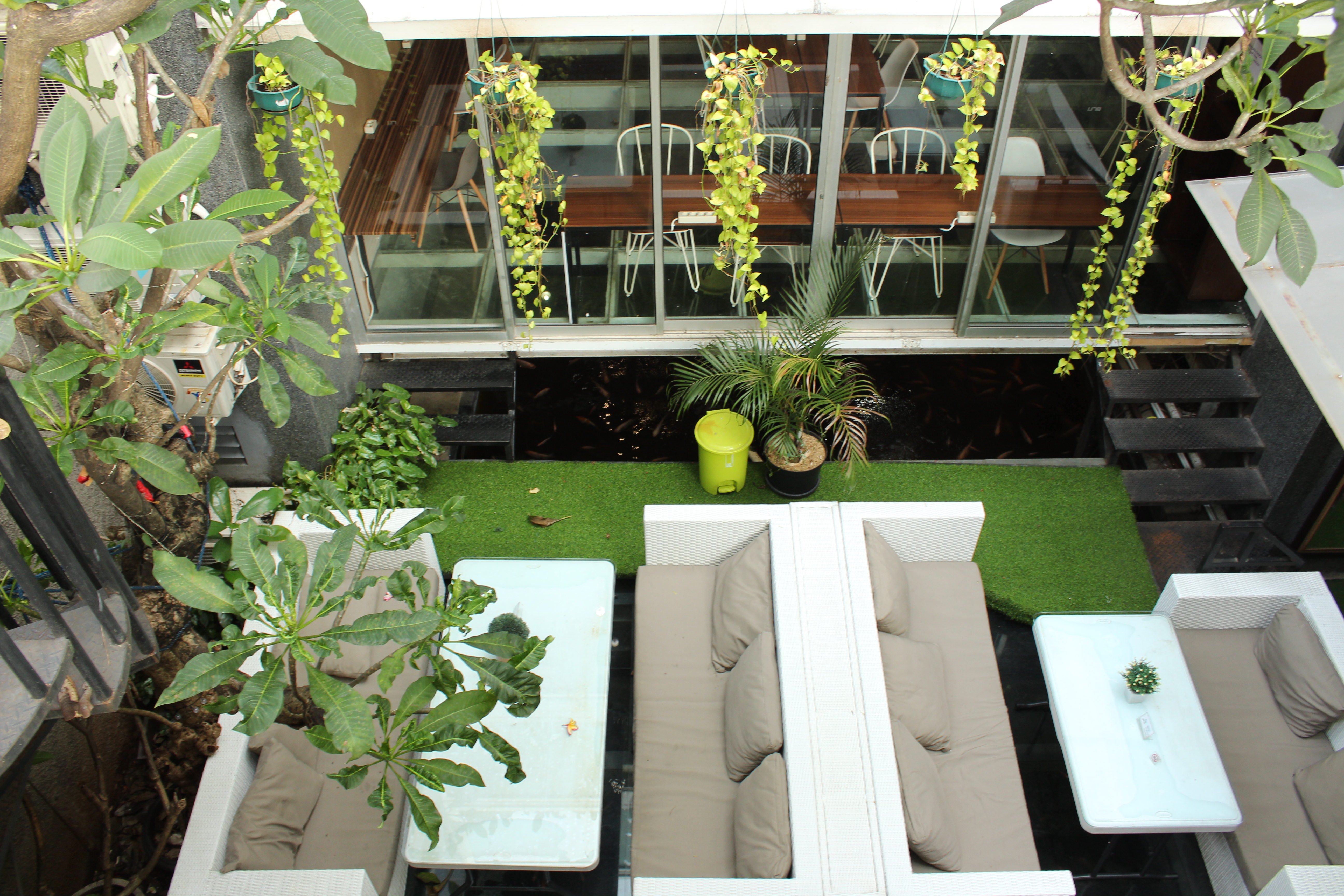 Rumah Hobi, Kemang
Coworking is all the rage these days with the industry experiencing an upward trend over a good half decade. This is most notably observed not only by an increase in supply, but an increase in demand for more flexible options, particularly in Asian countries. Over the last 2 years, the number of coworking, or shall we say hybrid spaces, in Indonesia has jumped from 45 to over 200 - with big players such as WeWork coming in to the Jakarta market, it's hard to keep up with the newest spaces around, even for us! However, as the 'AirBnB for office space', we are well positioned to provide you the inside scoop on the best of the best, the coolest of the cool!
Keep reading to find out the latest workspaces added in the first half of the year and what's to come in Q3 and Q4 of 2018.
Looking to expand and strengthen their brand in South Jakarta - where it's quickly becoming the next business district, Conclave Coworking added a third location in March to their existing space in Senopati and TB Simatupang.
Where to look: Ateri Pondok Indah, South Jakarta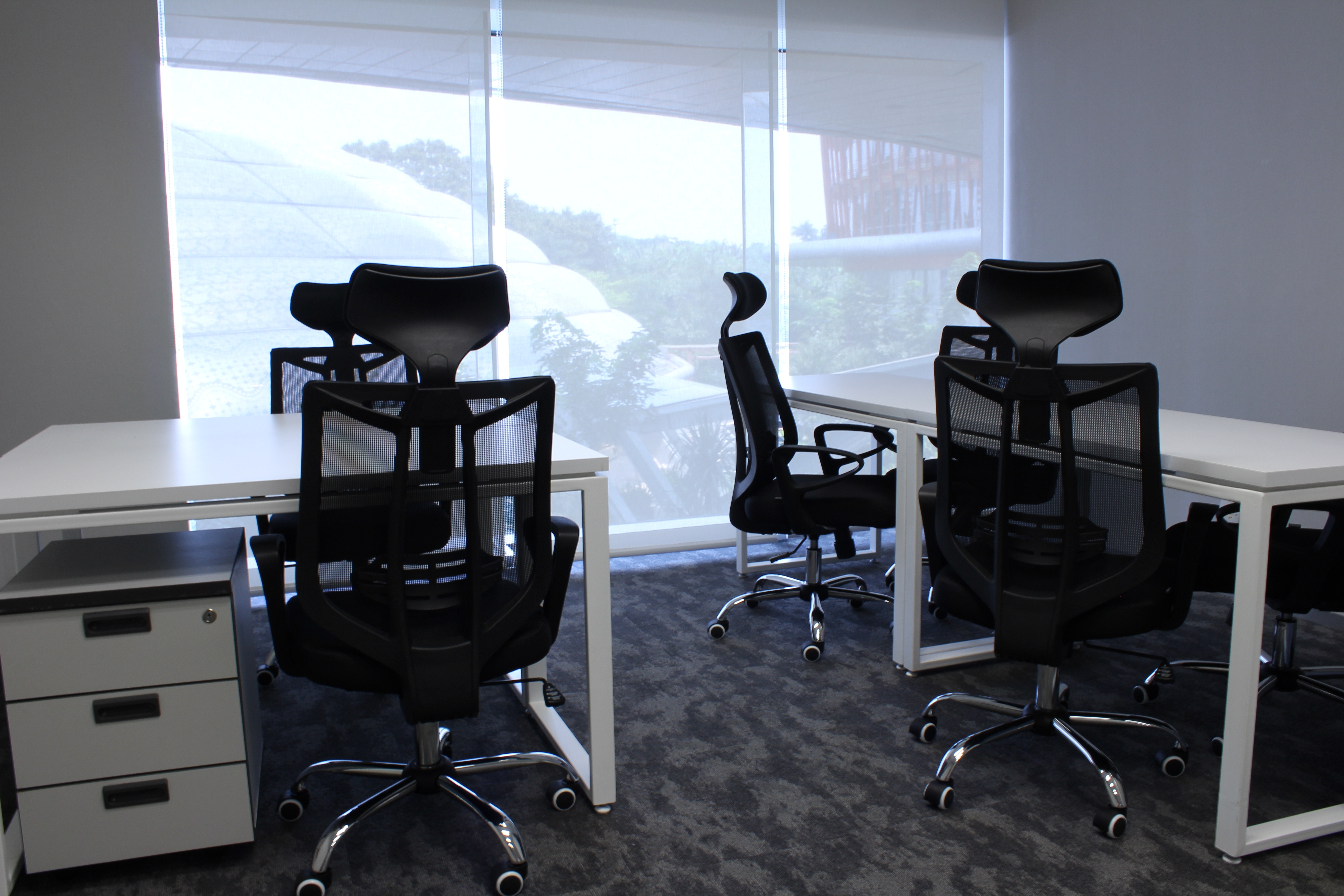 UNO adds another location to their inventory in April, this is great for people looking for a professional office space in the south. This is a great addition to the collection of top serviced offices in Jakarta such as Fortice and The Executive Center.
Where to look: South Quarter, TB Simatupang
Regus, one of the first and most well-known serviced office providers in Jakarta (and around the world) continues to add new locations in the city. Just in May they've opened another space in Central Jakarta - congruent to all Regus centres, the space features the contemporary corporate look and feel that we've all grown to associate with the global flexible workspace powerhouse.
Where to look: Capital Place, Gatot Subroto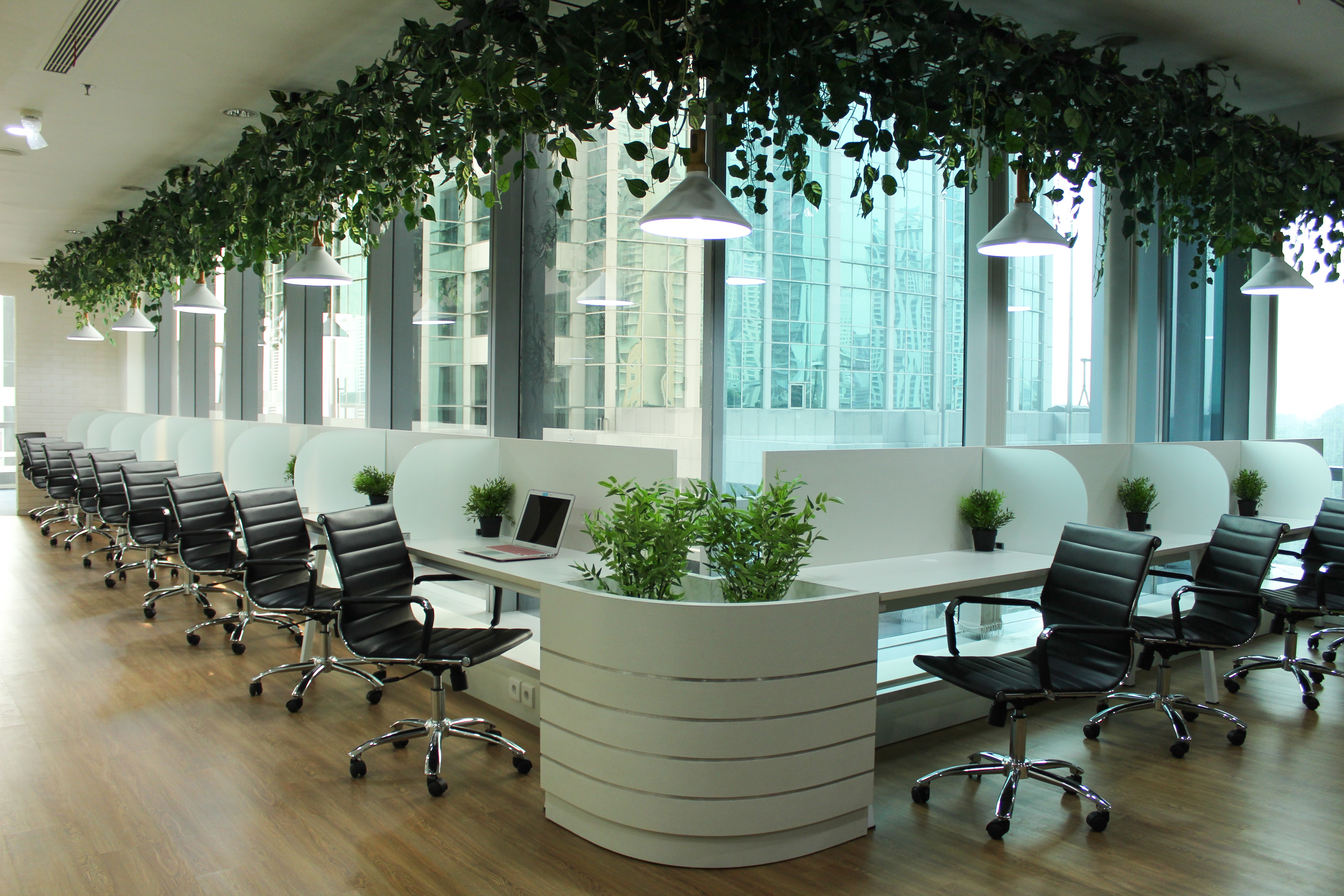 Recently opened in March, VROffice claims to be a truly hybrid coworking space in Indonesia. Positioning themselves as Revenue Focused and a Business Growth Enabler. Kunal Singla, founder of VROffice has plans to open a new location in the next 6 Months.
Where to look: TCC Batavia
In their launch event back in April, WeWork has made a public announcement to open 2 new locations - the first one in September and the second to follow in October. For more detailed information, check out our previous post where we dive in to WeWork's leap to Jakarta. Don't miss out on the chance to be part of the world's largest coworking community!
Where to look: Sinarmas MSIG Tower and Revenue Tower
Established in Singapore in 2015, JustCo is a first-tier coworking space operator that is soon making its landing in the Indonesian market, starting with Jakarta. They have plans for rapid expansion with a target of 3 new location in Q3 and Q4 of 2018. Keep a lookout for this exciting space!
Where to look: AIA Central, Sequis Tower, and The Plaza Office Tower
Currently available in PIK Avenue, Metropolitan Tower, and most recently Satrio Tower, UnionSPACE is constantly expanding in Indonesia - looking to add it's fifth location in Jakarta in August. Their space features a contemporary look and feel that is suitable for all sorts of business.
Where to look: Harton Tower, Kelapa Gading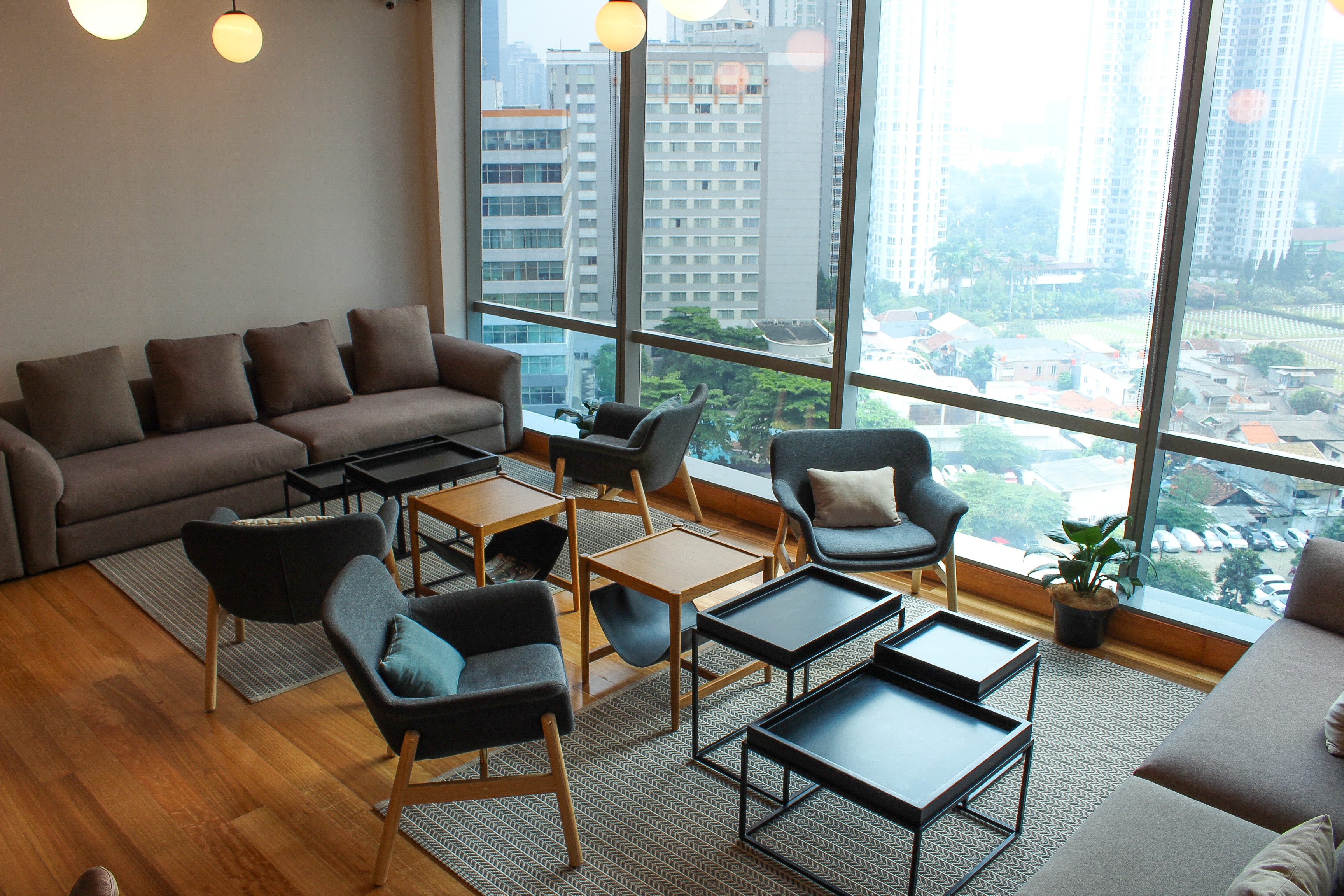 Werkspace is a newly established coworking space provider based in Indonesia. Following the success of their first space in Pluit, North Jakarta, they're looking to quickly establish their brand in the scene, opening second location in Kota Kasablanka in June, with plans to open 2 more in Q4 of 2018.
Where to look: Pluit, Kokas, Neo Soho, and PIK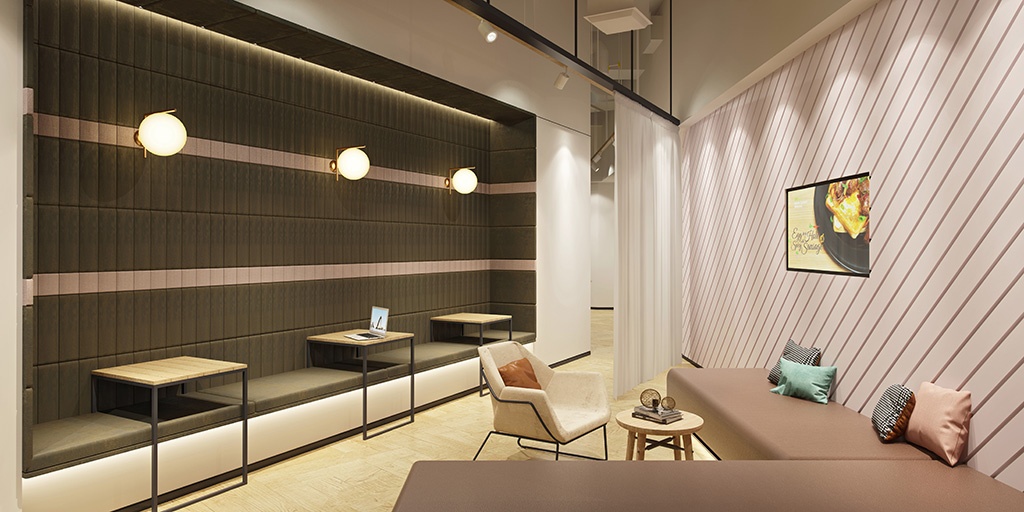 This month GoWork opened up a new location within the shopping mall Pacific Place, making it their second location after their original spot in Thamrin. The space is modern, chic, and cozy coupled with delicious coffee and luxury boutiques within walking distance.
Where to look: Pacific Place, SCBD
Championing the Southeast Asian serviced office scene, VOffice is a major player in the industry with more than 10 locations in Jakarta alone - and they're not hitting the breaks anytime soon. Last June VOffice opened up another location in Jakarta, be sure to check it out if you're looking for office space in East Jakarta.
Where to look: Rawamangun, East Jakarta
Cocowork, now known as CoHive, is the latest coworking brand in Indonesia, in a sense. They were previously known as EV Hive and have recently gone through a re-branding process that was officially announced in July. It's also noteworthy to point out some of the newest spaces by them back in March and April. Also definitely stay tuned for the latest expansion plans.
Where to look: Menara BTPN and Pos Indonesia
A newcomer to the coworking scene, Lynk opened its doors back in March with a focus on providing affordable virtual office services for startups. Having said that, they also offer low-cost private office and coworking space options to help businesses get off the ground running.
Where to look: Neo Soho, West Jakarta
That's everything from us. If you think we missed anything let us know in the comments below!
We will be doing more of these updates to keep you up to speed with the latest and most anticipated spaces in Jakarta and the rest of Southeast Asia, so stay tuned! 'Till next time!