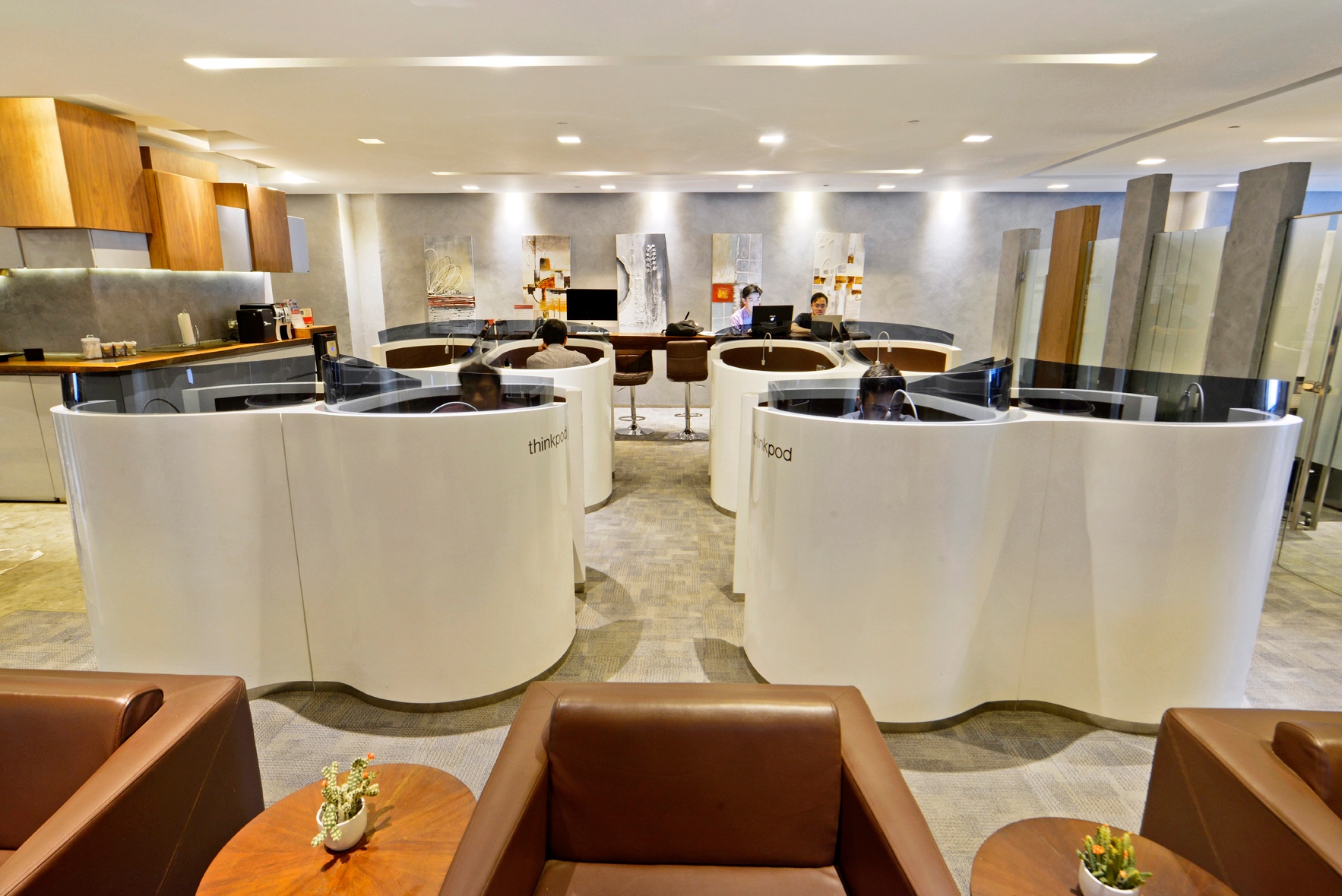 Regus, Jakarta
Indonesia has taken notable measures to improve the business climate by deregulating its economy and allocating resources into building infrastructure like the MRT and LRT. This have encouraged both local and foreign investment in the country. Rodrigo A. Chaves, World Bank Country Director for Indonesia credited sound macroeconomic policies to investment growth reaching a five-year high. Around 20 reform efforts had been carried out since 2014 to include openness and competition, some notable improvements are: reduction in cost to starting a business, improved access to credit, ease of trading across borders, and better tax system.
Despite president Joko Widodo's (Jokowi) commitment to structural reform, Indonesia's economy is still under performing indicated by the stagnating average GDP growth of 5 percent (y/y) over the last 4 years, well below the promise of 7 percent. Why? The answer is time. It takes time for a structural reform program to be fully implemented and infrastructure to be built thus, the coming presidential election in April 2019 will be momentous.
With that said, what are the implications on adopting a flexible short-term workspace for your business in Indonesia? Continue reading to find out.
Business Environment Uncertainty & Flexibility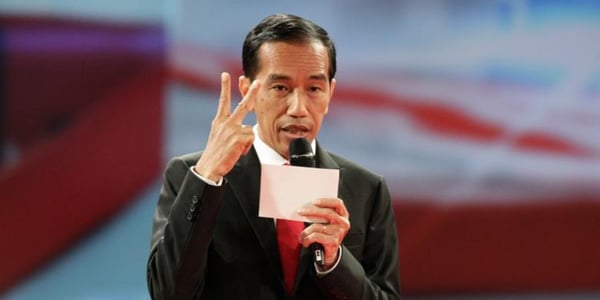 Joko Widodo during the 2014 presidential election
The impact of the reform efforts in policies and investment in infrastructure over the last 5 years will most likely be felt over the next 5 years (2019 - 2024), provided everything goes as planned. President Jokowi will be looking to win a second term that will continue to put him in control to finish what he started. If he loses, entrepreneurs and investors will need to re-evaluate and adapt to the changes in the business environment, as a change in leadership will most definitely affect taxation, foreign policy orientation, and more importantly, the main agenda of the country. From now until the presidential election, Indonesia will most definitely go through a period of increasing political risk, institutional weakness, and market volatility - this causes uncertainty. Business owners and investors will hold their cards and cautiously monitor the situation while awaiting the result of the election to make their next big move.
Economic and political uncertainty are some of the most challenging issues faced by businesses, even more so for SMEs. In an uncertain environment, flexibility is key and businesses will be looking to create flexibility with the objective of mitigating risk. Flexibility can come in many forms, including agile workplace options. "In a climate of economic uncertainty, serviced offices and co-working spaces will become the go-to option for those seeking flexibility, business support and value for money." - says Richard Smith, CEO of Search Office Space. It is these times of uncertainty that have contributed to the popularity for shorter-term leases offered by coworking and serviced office operators such as WeWork and COCOWORK (previously known as EV Hive) as viable alternatives to traditional leases offered by property agents.
Scaling your Business
Businesses often take measures to deal with the political instability of a country, scaling the business by adopting a flexible office space is a great way to mitigate risk. Taking Brexit for instance, "We've had foreigners coming in because of sterling weakness, and we've seen a change in attitude towards occupancy requirements — people are seeking flexibility and shorter lease terms." said Jason Kow, CEO of Queensgate Investment. The company has observed a spike in the demand for shorter-term space from office tenants since the Brexit vote.
Having a flexible office space allows businesses to effectively adjust their space requirement according to fluctuations in market demand as well as broader team expansion and contraction requirement. Traditional office space on the other hand is unable to provide the same flexibility without the company incurring additional cost and wasted space. Even large companies often start with a considerably small and agile team when entering a new market, placing them in shared workspaces to allow for more efficient budgeting and logistics. It's also a good way to test the new market without committing too many resources upfront.
Lower Initial Out-of-Pocket Cost
Committing to a traditional 3-year lease will incur a considerable fixed overhead expense that can cause significant cash flow problems for startups and SMEs. This is withholding the additional costs that comes with a traditional office lease: administrative fees, setup, office and maintenance expenses, etc. However, with a flexible office setting, companies have more control over the rent contract duration - whether that's for 3 months or a year and also the payment instalment plan. Plus, there won't be any deposit fee, and all admin and utility cost are included in the rent. An assessment made by Instant Group shows that renting a flexible space in most major cities such as Singapore, Hong Kong, and London is substantially cheaper than the traditional counterpart. In fact, a flexible workplace setting can save you up to 30 percent on cost!
Good Point of Market Entry
Under the leadership of President Jokowi, Indonesia has progressed significantly in the overall Ease of Doing Business (EODB) index climbing up 42 spot from 114th to 72nd in the last 4 years. However, conducting business in Indonesia is still a relatively complicated and lengthy process today. The main challenges include; difficulty in starting a business, registering property, enforcing contracts, taxation, and poor infrastructure - resulting in increased transaction cost and inefficiency. In this scenario, leasing a flexible private office in a coworking space or serviced office will help to ease the process. These spaces often offer various types of support such as legal and marketing to help businesses set up faster and build relationships with potential clients and leads. Even large corporations entering new markets often opt to move into coworking spaces first. In a survey conducted by Regus, 66% of respondents claim their flexible workspaces offered new business and project opportunities.
Flexible Spaces are More Cost-Efficient
Customers are spoiled for choice when choosing a flexible space for rent in Jakarta.
Coworking in Indonesia has really burst into scene as seen by its growing membership. An article by The Jakarta Post revealed that the number of coworking spaces has increased from just 45 to over 200 over the last 2 years, this is good news! More coworking operators means fiercer competition and lower prices, coworking space operators will be looking to provide a more curated and holistic offering in terms of experience, design, culture, and workplace strategy to win over customers into their space.
As mentioned, coworking spaces can be much cheaper than leased offices for a number of reasons. In a coworking space, businesses, and entrepreneurs alike can save money by avoiding extra costs on furniture and fit-outs. Since the space is already fitted out, not only will they avoid the costs of having to buy desks, chairs, and filing cabinets, but they also save valuable time which means they can get on with the important stuff from the day they arrive at their new coworking space. On top of this, in a coworking space you usually pay a monthly bill, only for the space you need. This means that companies don't have to take a large financial risk by overspending on larger offices, and the short term contracts mean that providers can be flexible, allowing companies to occupy larger spaces as they grow.
Exposure to Talent and Investment Opportunity
While freelancers, startups, and SMEs make up most of the occupiers in coworking or hybrid spaces, large companies are also starting to move in to these spaces to get connected with the community, why? These flexible spaces often provide the environment that has the potential to create the next unicorn: Uber and Instagram are among the many others that started out from a coworking space. By taking up membership in coworking spaces, big companies are able to recruit young talents, provide funding for startups, and at the same time keep a lookout for fresh technologies that could be competitive or acquisition-able. Many VCs and recruitment companies are catching on the trend and have started becoming occupiers of coworking spaces themselves.
There are plenty of reasons to adopt a flexible workspace arrangement and even more so in Indonesia. Take a look at some of our best private offices for rent in Jakarta here. Alternatively, reach out to our Space Expert Yola for more information on workspaces in Jakarta!
Originally published July 6, 2018. Last updated August 9, 2018.