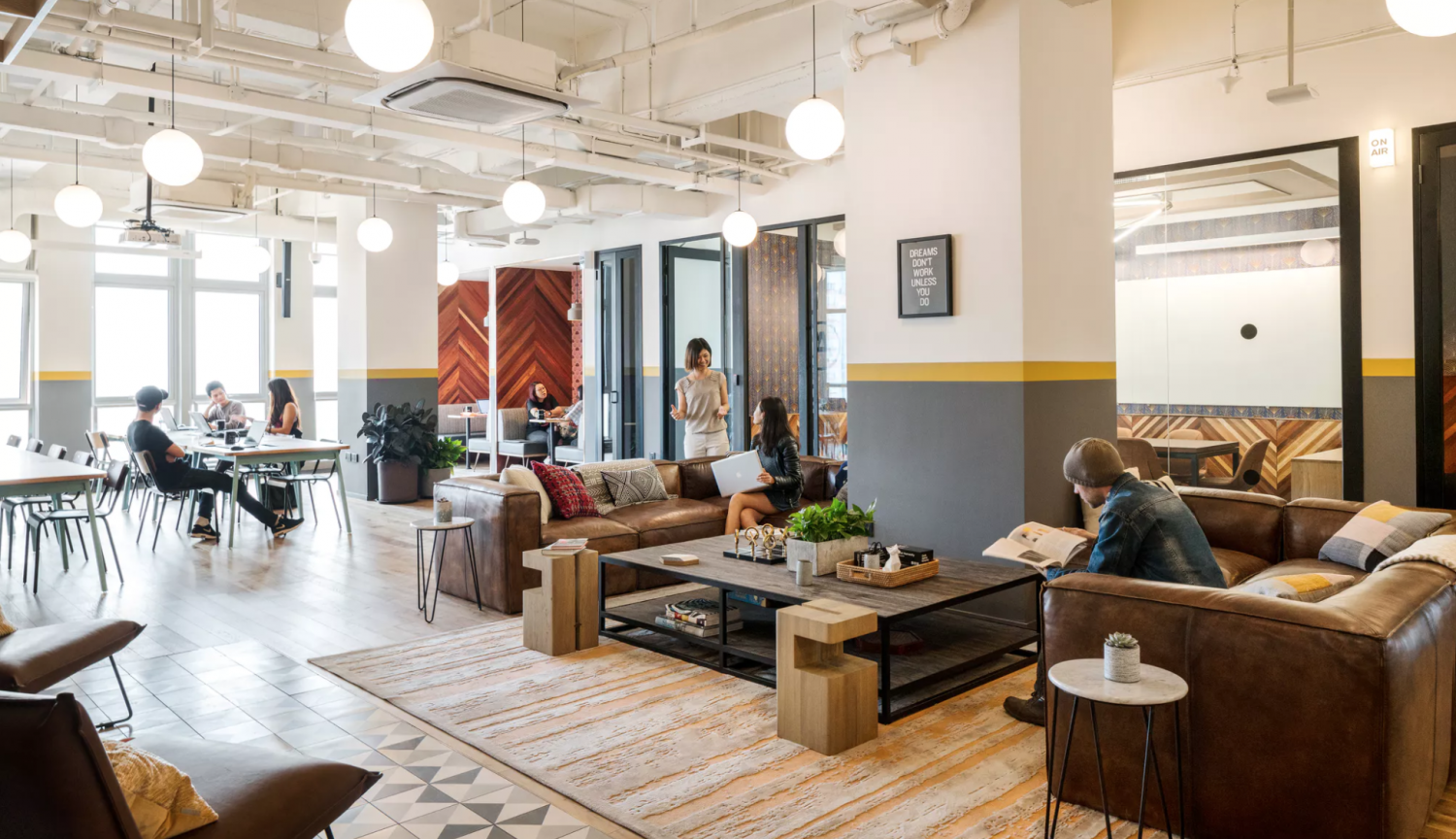 Singapore has one of the best business prospects in the world, and with one of the highest ranked economies in Southeast Asia it provides ample opportunities for growing your business. However, it also has some of the most expensive office rentals in the region which puts up a significant barrier for companies, no matter what size, to set up shop.
Luckily, flexible workspaces have hit hit the city-state in full swing with some of the best local, regional, and global coworking operators opening beautiful work spaces at a fraction of the cost of more traditional options.
Don't believe us? We put together a list of some of the best serviced offices and coworking spaces in Singapore that will fit any budget so you can see for yourself! So here they are. Whether you're looking for an office to rent for yourself or for your team these options are guaranteed to help you get your best work done. Plus, they're all under S$3,000 a month but still give you the prestigious business address to impress your clients and potential investors.
Hot Desks or Dedicated Desks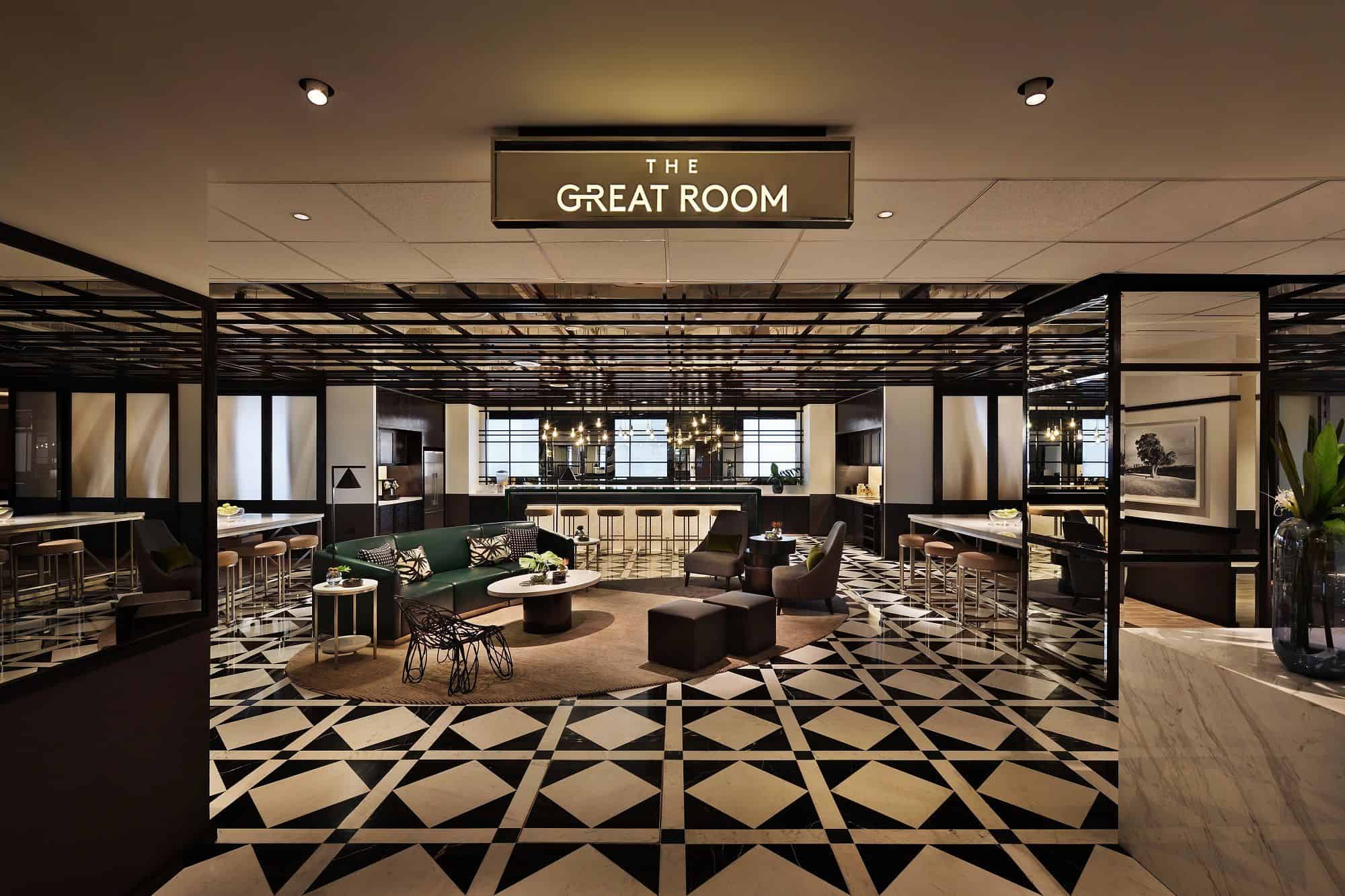 With earthy colors and "The Great Gatsby" ambiance running through the design of their fully-furnished space, The Great Room Orchard Road delivers a cozy feeling whilst also giving an air of exclusivity. The first time you step in their common area, you'll feel like you've stepped into another place or even another time. The Great Room offers you a coworking space like no other that will elevate your confidence and your productivity.
Pax: 1
Rate: S$750/month
Address: The Great Room, Ngee Ann City
---
Read also: Beautiful Office Spaces in Southeast Asia Under $2500
---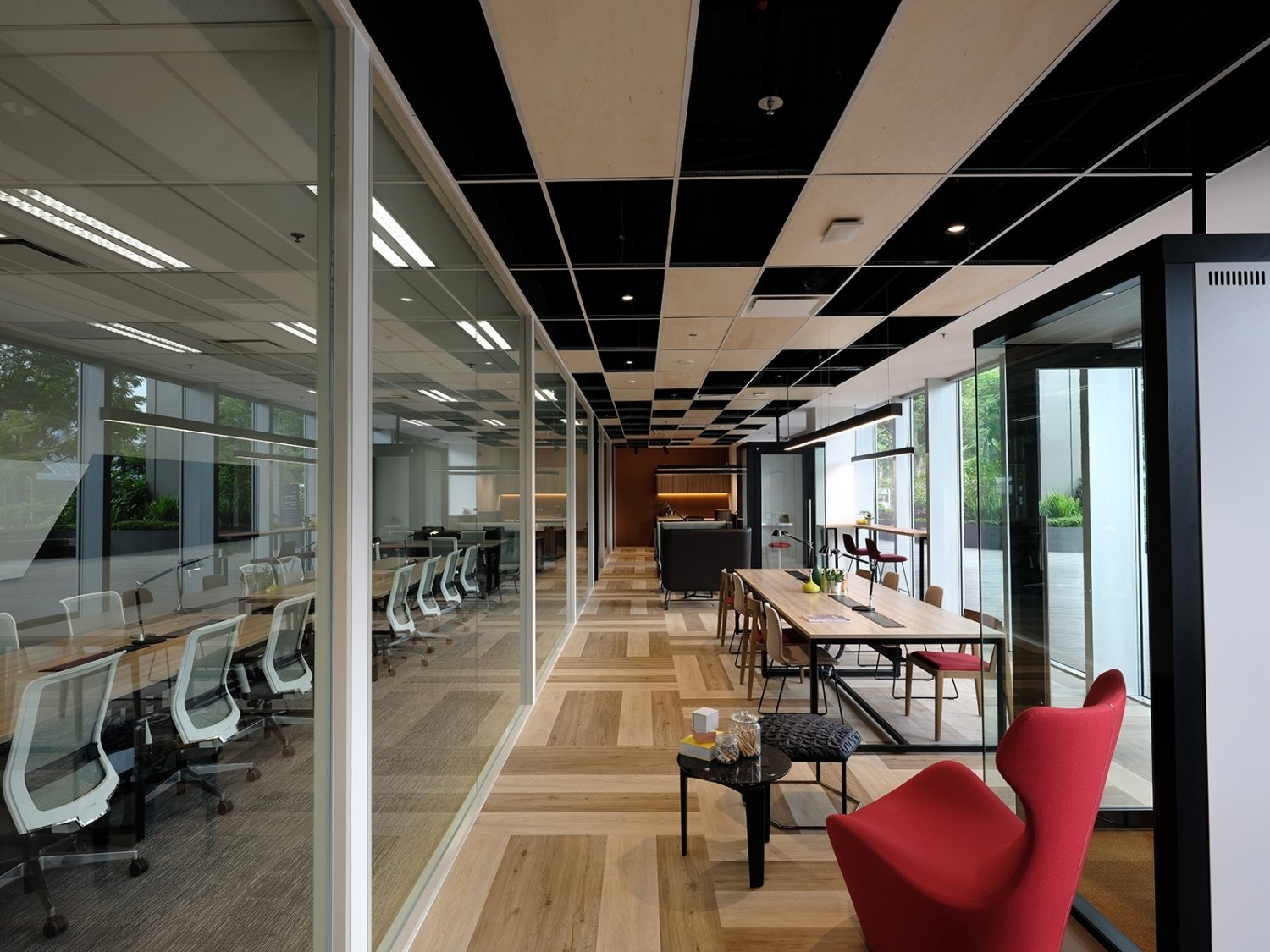 Packed with wood furniture, you'll never feel bored coming in to work at Bridge+. Plus this space has plenty of natural light pouring in from big windows to keep you awake and energized throughout the day. Looking for a midday snack? No worries! They have a fully stocked pantry that's always ready to serve you.
Pax: 1
Rate: S$688/month
Address: Science Park Drive, One-North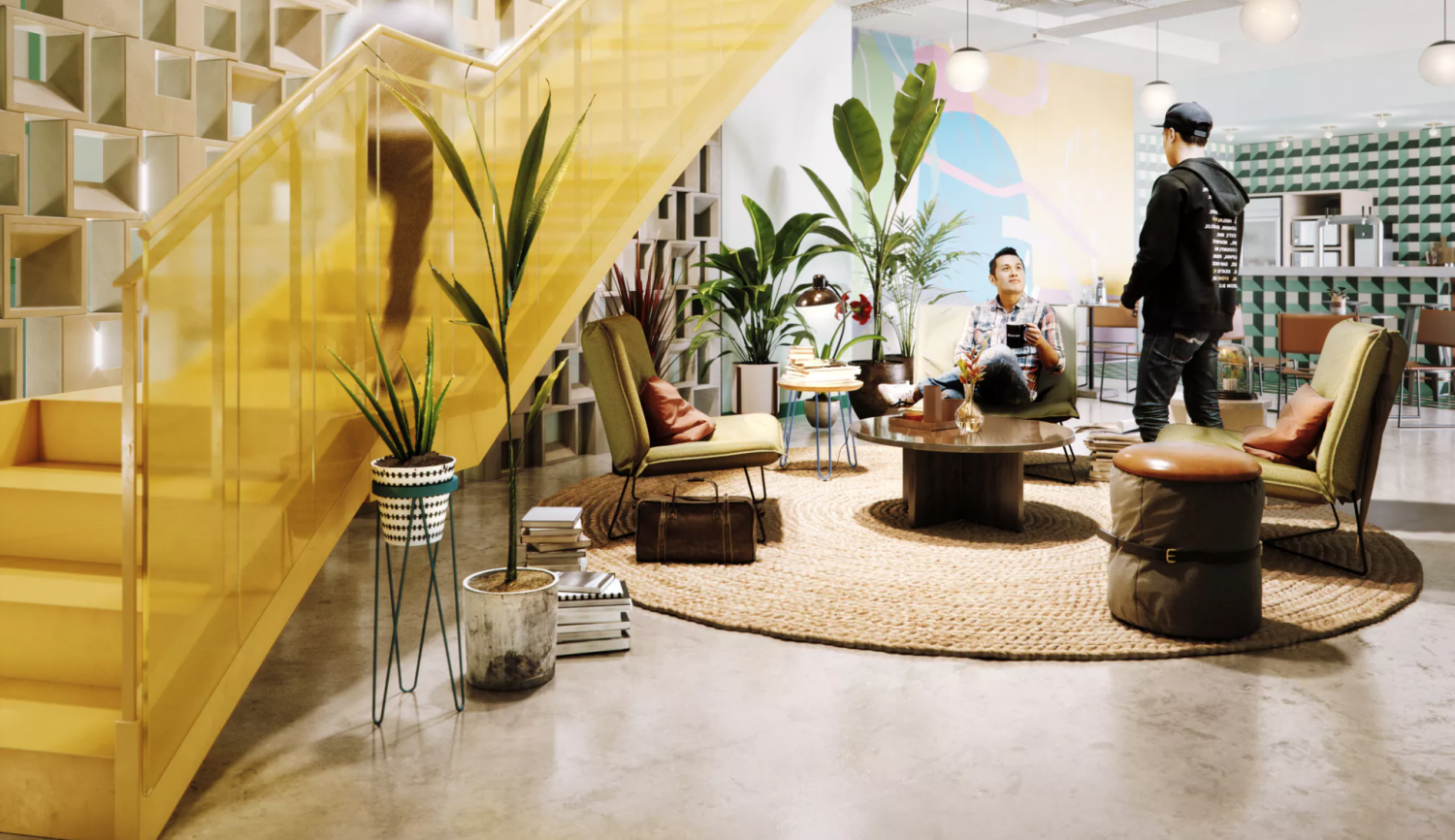 We can't miss WeWork from our list. No doubt, their themed room design, facilities, entertainment are the best of the best. We guarantee your team will squeal in joy if they know you will move the office to WeWork. Who could guess that you really can give less for more to work here?
Pax: 1
Rate: S$550/month
Address: WeWork Beach Road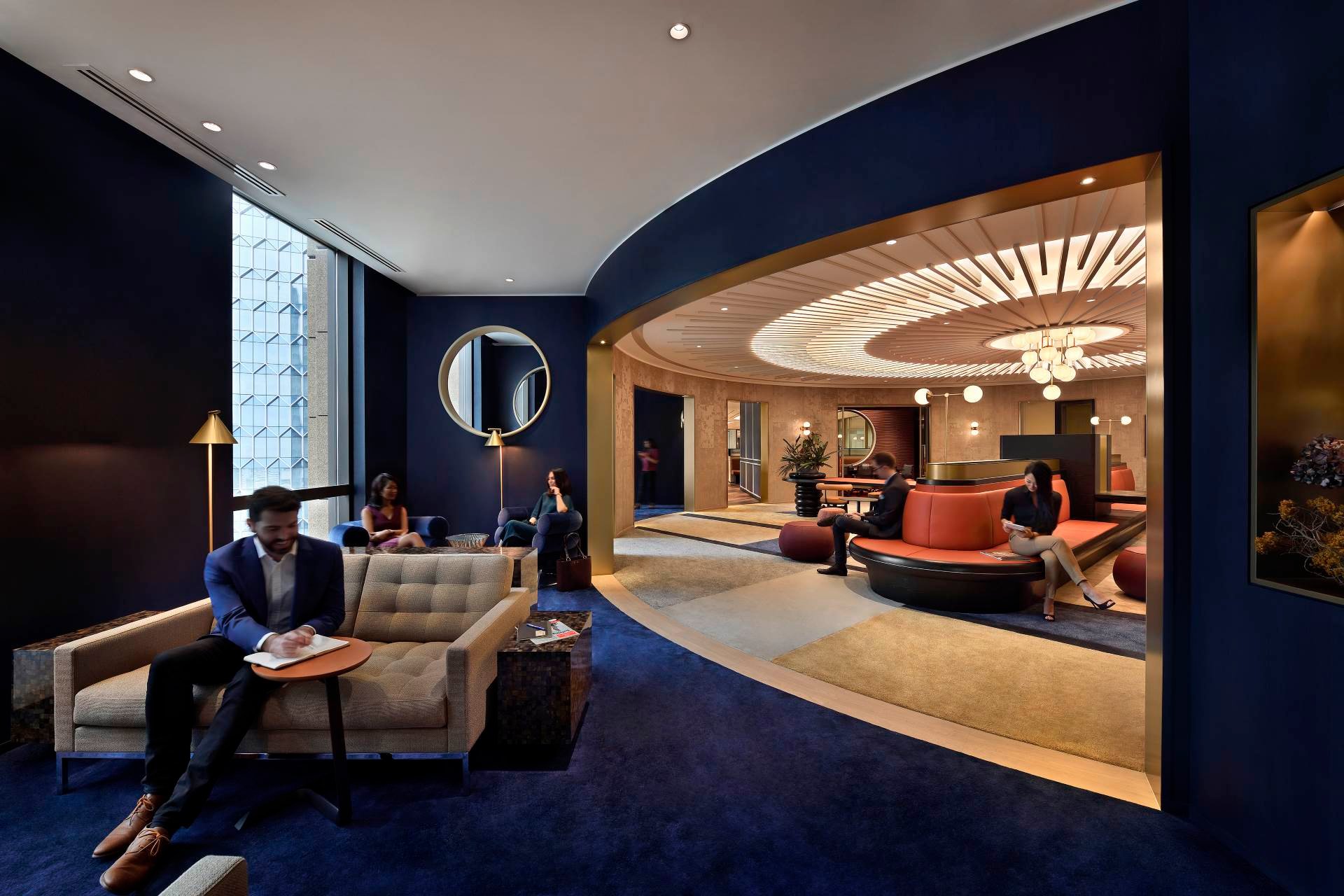 One of the top 5 most beautiful coworking spaces in the world, The Work Project offers members who rent a dedicated desk functional office space design that will not only enhance productivity but enhance the image of your company. Located near the Bugis MRT station, there are an abundance of choice when it comes to amenities, dining options, and entertainment options. Plus the ground floor of the building is home to the award-winning Atlas Bar where you can enjoy a perfectly made cocktail after work.
Pax: 1
Rate: S$720/month
Address: Parkview Square, North Bridge Road
Serviced Offices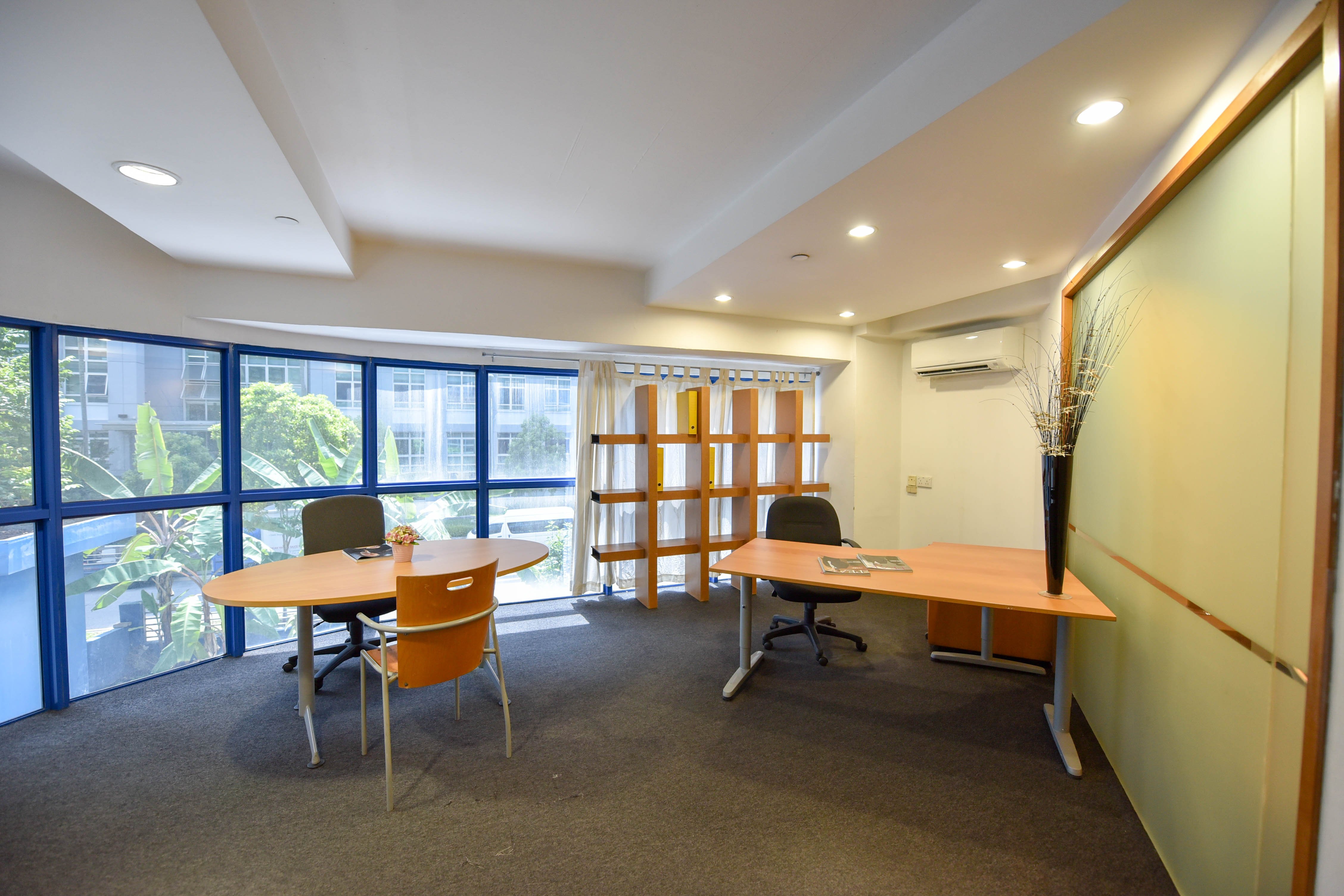 Experience the benefits of the community in a serviced office in Singapore whilst still having your own private space. At Fine Art Living, surround yourself with creativity with floor-to-ceiling windows and plenty of space to move around or to use as extra storage. Walking distance from the Bukit Batok bus station and the Clement MRT, which is right opposite a hawker centre, getting to work will be stress-free.
Pax: 1- 4
Rate: S$1,500/month
Price per seat: S$375/month

Address: Bukit Batok Crescent, One North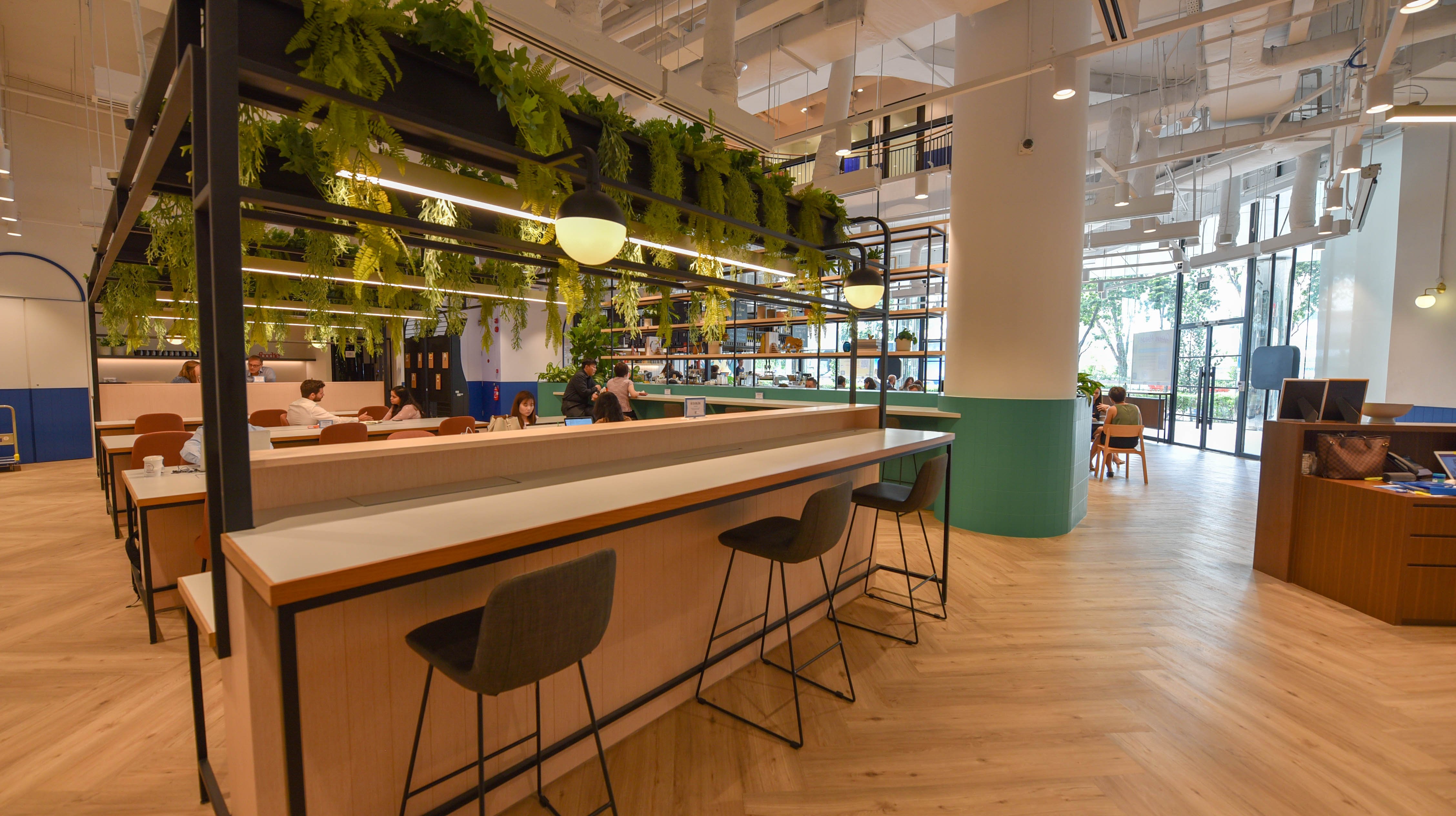 One of the leading coworking space operators in the region, JustCo's Collyer Quay location will provide you street views of the bustling Collyer Quay area as well as covered access to the Raffles Place MRT station. Taking up 3 floors and 16,800 sqft of space, members of the space can take advantage of the various community areas such as the cafe, the lounge, and the event spaces.
Pax: 1-3
Rate: S$2,250/month
Price per seat: S$850/month
Address: Collyer Quay, Raffles Place
---
Read also: Your Singapore Business Needs These Cost Saving Strategies
---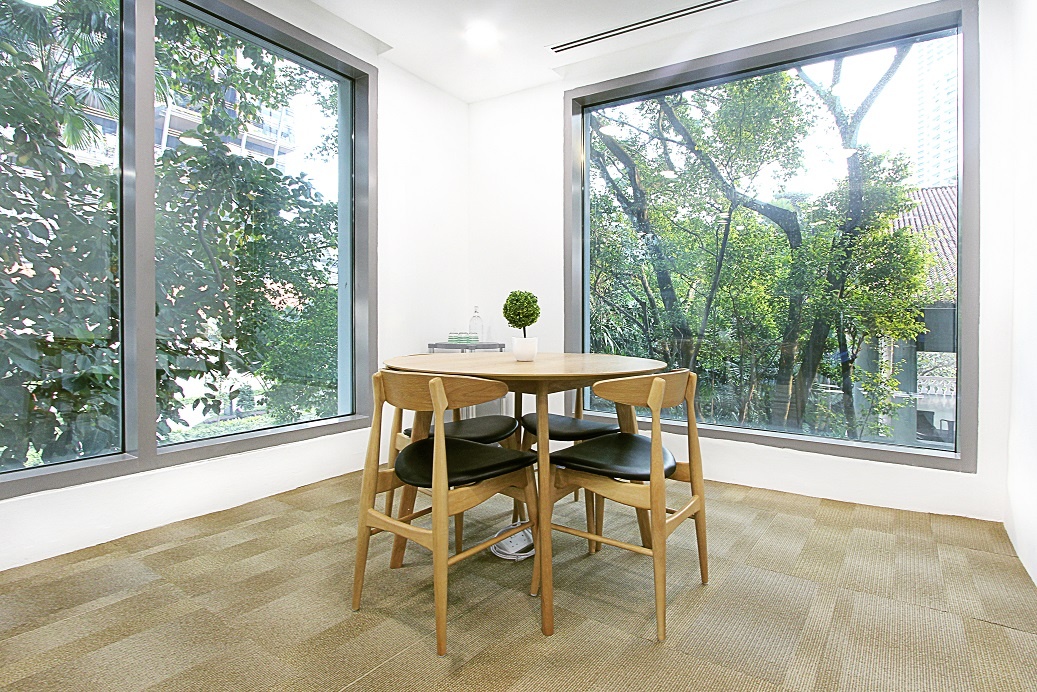 Following the theme of simplicity, GreenHub never misses an opportunity to provide their tenants with the best complimentary amenities. This serviced office also has a meeting room with state-of-the-art IT infrastructure. Anything you need, they have it.
Pax: 1-5 person
Rate: S$ 2,675/month
Price per seat: S$535/month
Address: Crasco Building, Beach Road
Don't think you found your perfect work space on this list? Don't worry! This list is by no means exhaustive. We have many more options around Singapore so don't hesitate to reach out and our Space Experts will personally help you! Simply reach them at either coordinator.sg@flyspaces.com or at +65 6408 9926.
Editor's note: this blog post has been edited and republished for accuracy and relevancy. Original publish date October 23, 2018