The growth of flexible workspaces in Singapore does not seem like it's slowing down anytime soon. In fact, it's quite the opposite - survey shows that Singapore is one of the fastest growing country for flexible workspace in Asia Pacific (APAC) in 2018 - experiencing a 19% growth in the number of centres, indicating another great year for entrepreneurs and businesses looking to occupy a coworking space in Singapore. As the market gets increasingly saturated, great spaces can sometimes be overlooked, we want to make sure that doesn't happen.
We carefully selected the top 10 spaces that genuinely made a lasting impression for us with their impressive interior design, warm and vibrant community, complete amenities, and the professional service they provide.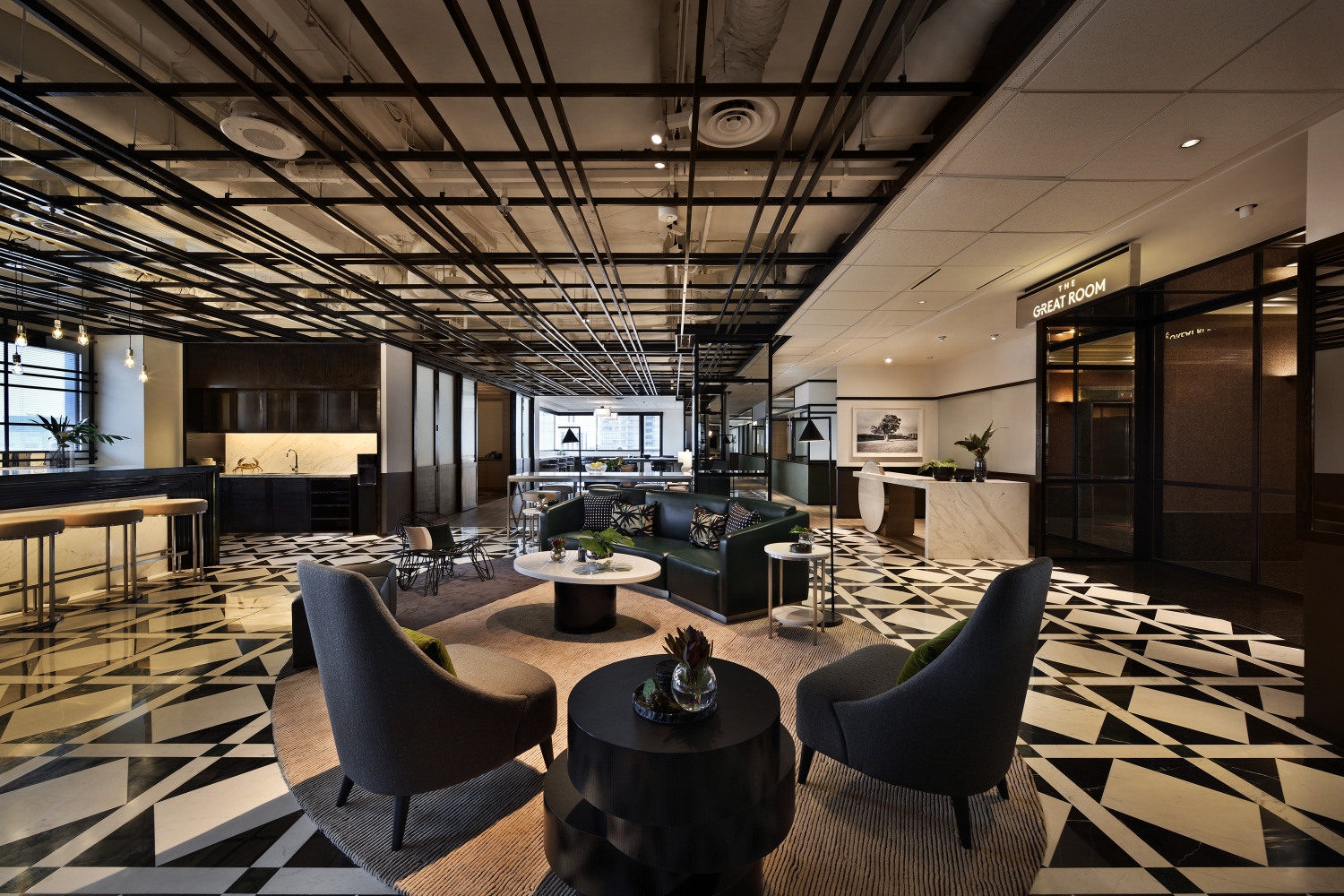 Stepping into The Great Room's newest location at the bustling retail and business district of Orchard road, almost feels like entering a private business class lounge. Marbled flooring with graphic stone patterns, metallic bar table top surfaces, and stimulating art pieces designed to spark a conversation. On top of that, it's location is extremely strategic. Shopping, fantastic selection of food, fitness centres, and cinema are all within walking distance.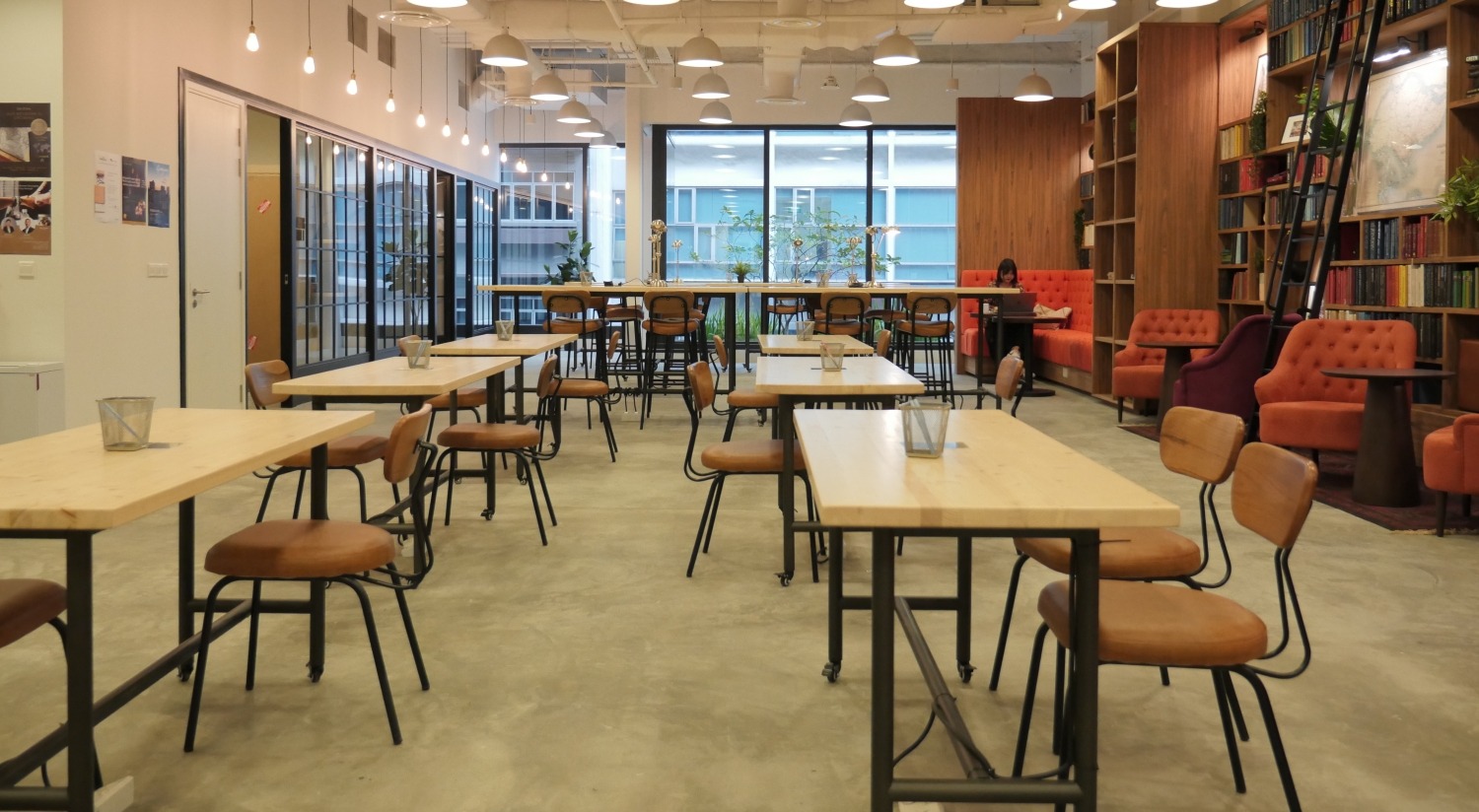 The Hive, Carpenter Street
Enjoy amazing coffee from a breathtaking rooftop coffee bar - The Hive Cafe on the 6th floor of The Hive's newest location! What's better than sipping your favourite coffee while mesmerising the view of Marina Bay in the morning? Not much, except maybe the flexibility to work from multiple locations and at The Hive, you can - members can enjoy working from any of their locations in Singapore. Don't forget to check out their special rates for start-ups and early stage companies!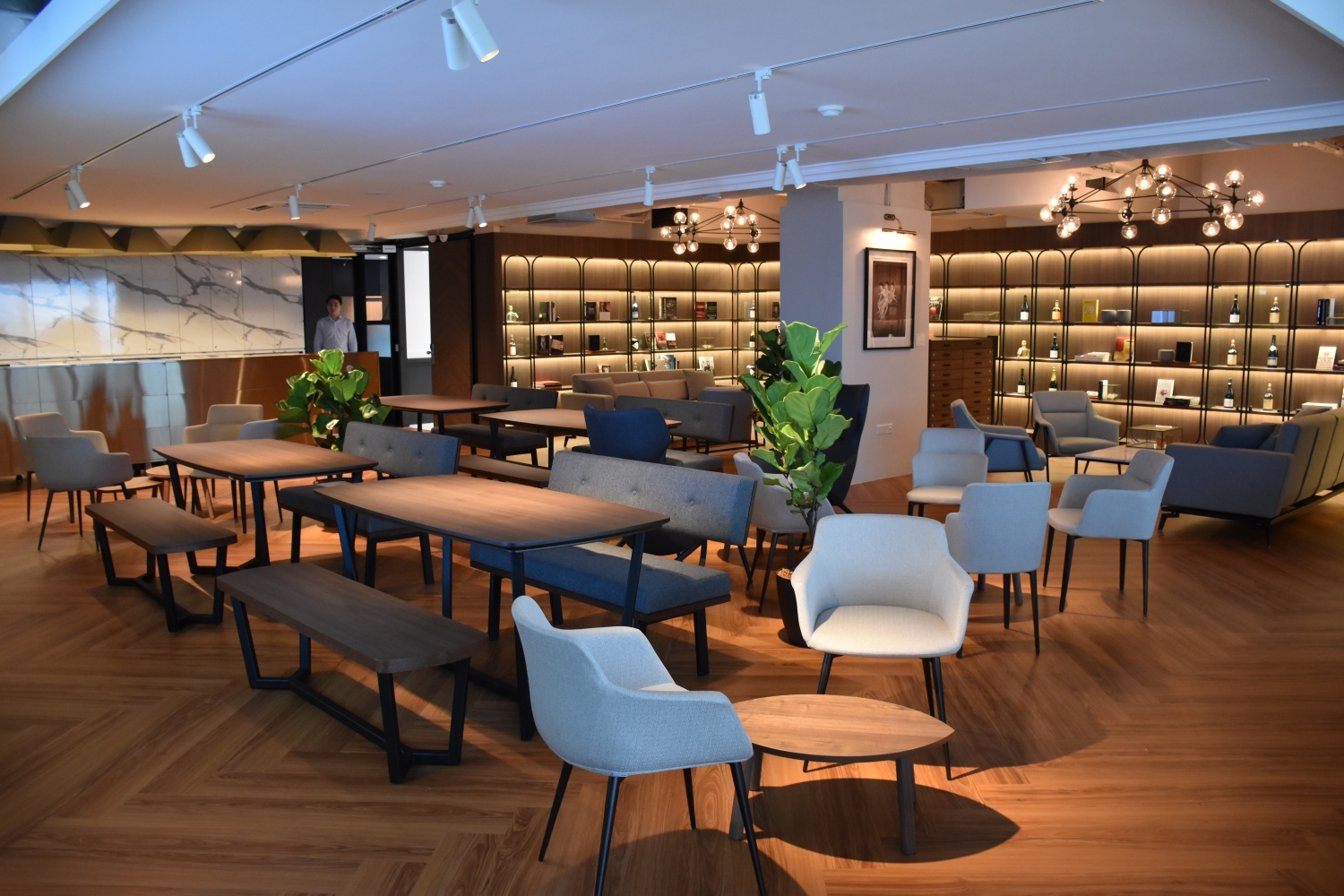 Under normal circumstances you would want to avoid any sort of collision, but not in Collision 8. They believe collision triggers new ideas and opportunities. One of the most supportive coworking spaces in terms of networking opportunities, Collision 8 provides business matchmaking, personal introduction, networking events, and happy hour! Not to mention the programs such as mentors network and skills-building workshop to quickly scale your business that makes Collision 8 one of the best spaces in 2018.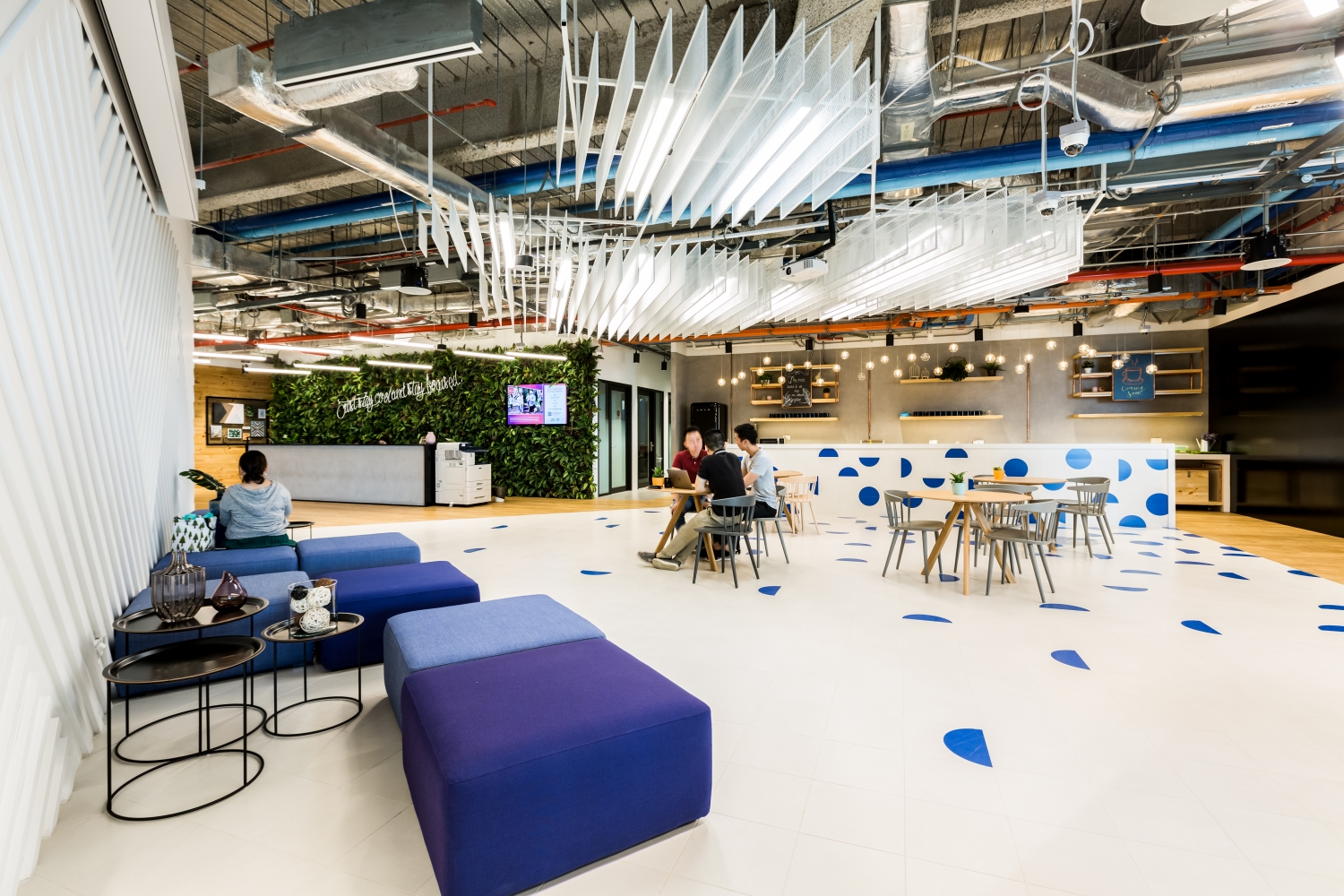 Almost every country has its own homegrown coworking space operator. Common Ground in Malaysia, CoHive in Indonesia, and JustCo - Singapore's very own local champion! With its 13th location in Raffles Place, they just can't stop growing. It's not hard to see why, they provide a cost-effective solution for growing businesses, an overall stunning interior, great pantry and breakout area, as well as a welcoming and friendly community that we've all grown to know and love. Now businesses in Indonesia can relish its service offering as well with their recent expansion to the capital city, Jakarta. I can't wait to see what the future holds for them.

Read also: Top Meeting Rooms for a Productive Offsite in Singapore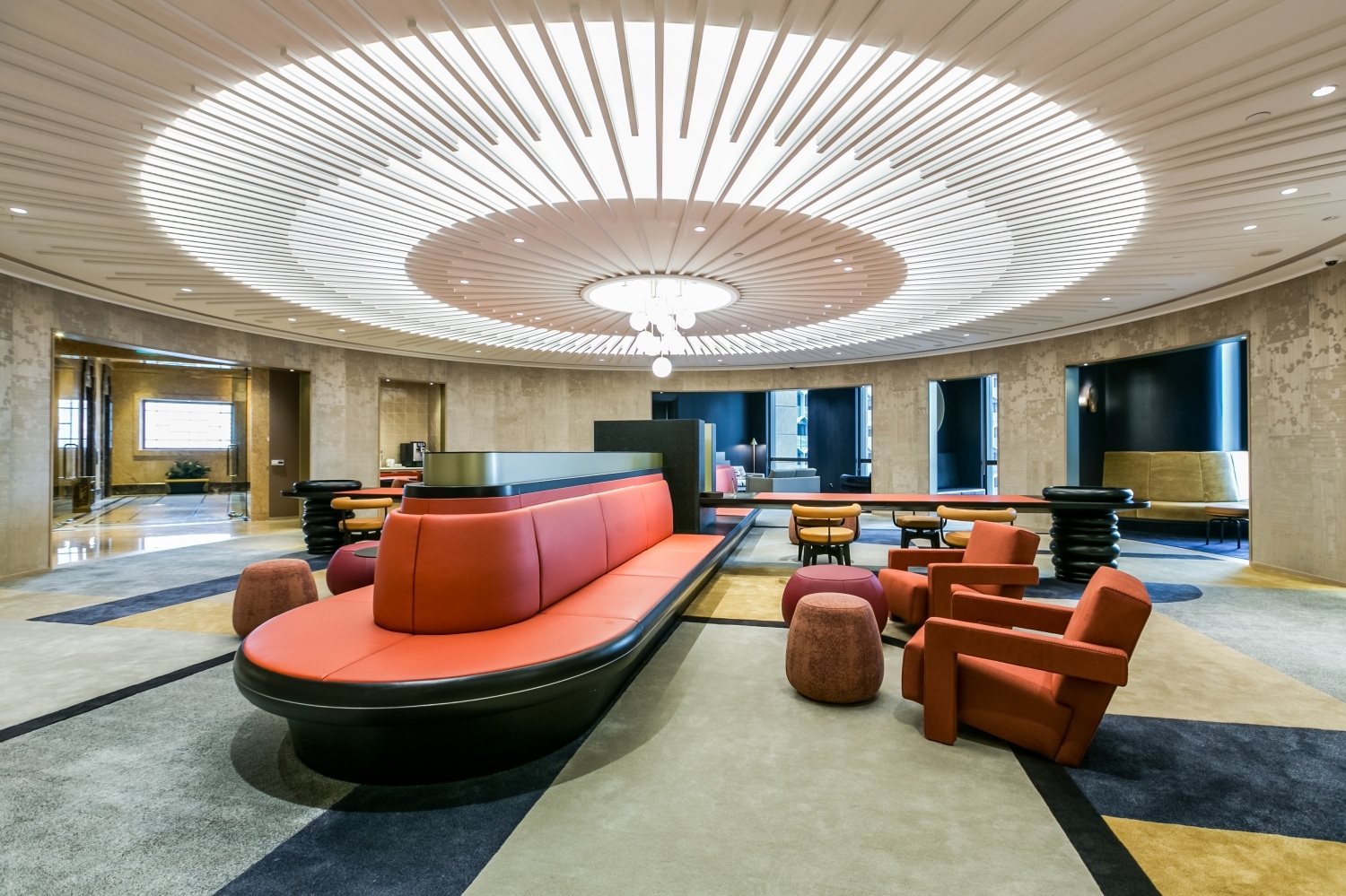 When you think of The Work Project, think design. This Hong Kong based coworking space is voted as the top 5 most beautiful coworking spaces in the world. The interior in each of their spaces is not only stylish and charming but also ergonomically thought out. It was meticulously designed to ensure people are able to achieve a high level of productivity in the workplace. Coupled with its remarkable service and unlimited usage of meeting rooms, it fully deserves to be up there with the best coworking brands out there.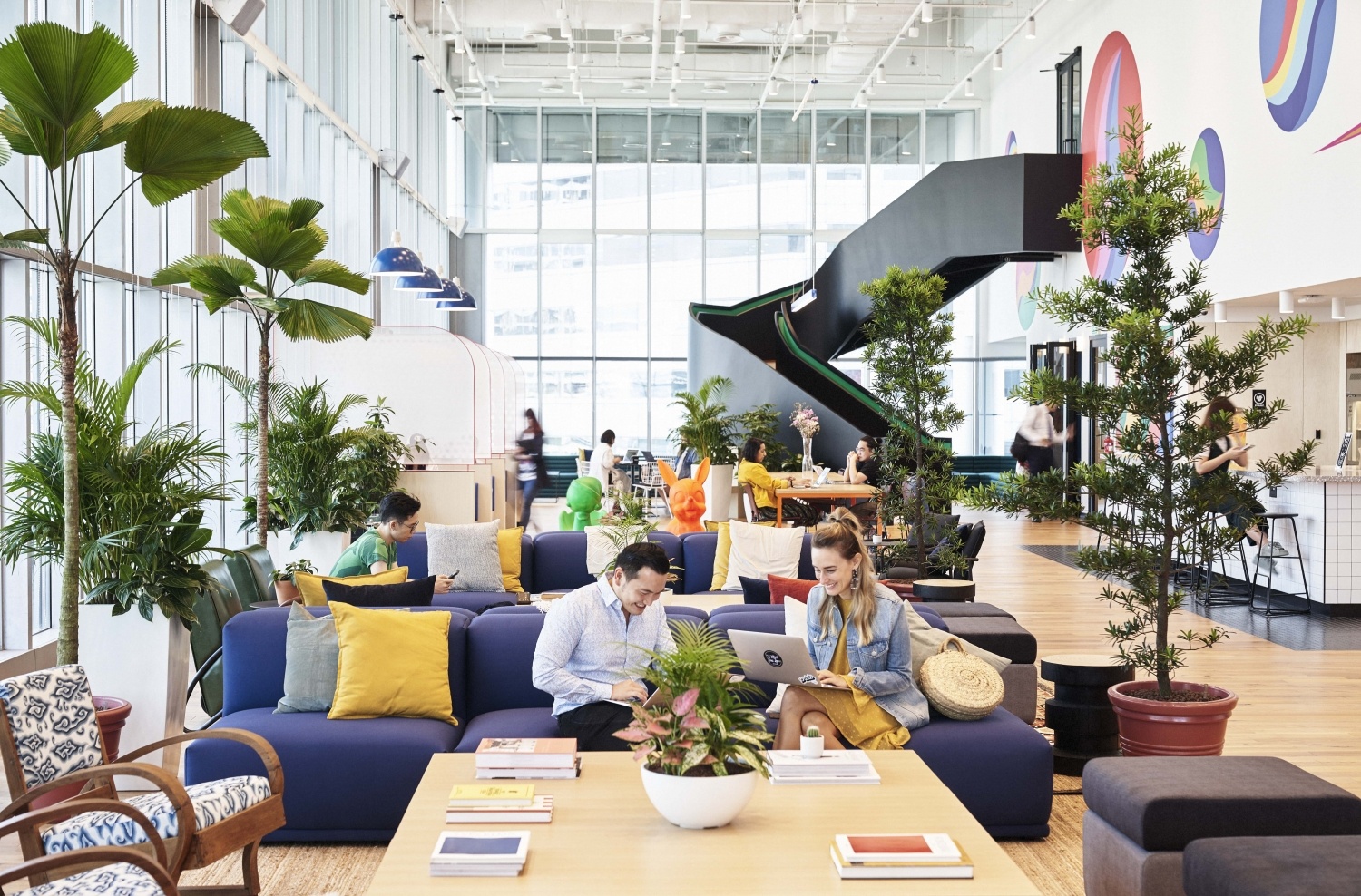 Putting forward the community aspect of coworking, WeWork continues to build its extensive community of 262,000 member globally with it's new location in Suntec Tower. Opportunities to meet new people and form potential partnership has never been easier through various networking sessions and unique events such as Wellness Wednesday and other ad-hoc events regularly hosted by WeWork's community managers. All of this on top of the chic interior that has become synonymous with the brand as well as a complete list of amenities available in the location makes it a great spot to come and plug in your laptop.

China's coworking giant, Ucommune continue to increase its foothold in Southeast Asia's financial hub with another location in Suntec City (within walking distance from Promenade MRT station) Expect the same standard of sophistication and beauty in their new space as well as, the same warm and close-knit community where your business can stride for new heights.
Read also: 9 Unique Event Spaces in Singapore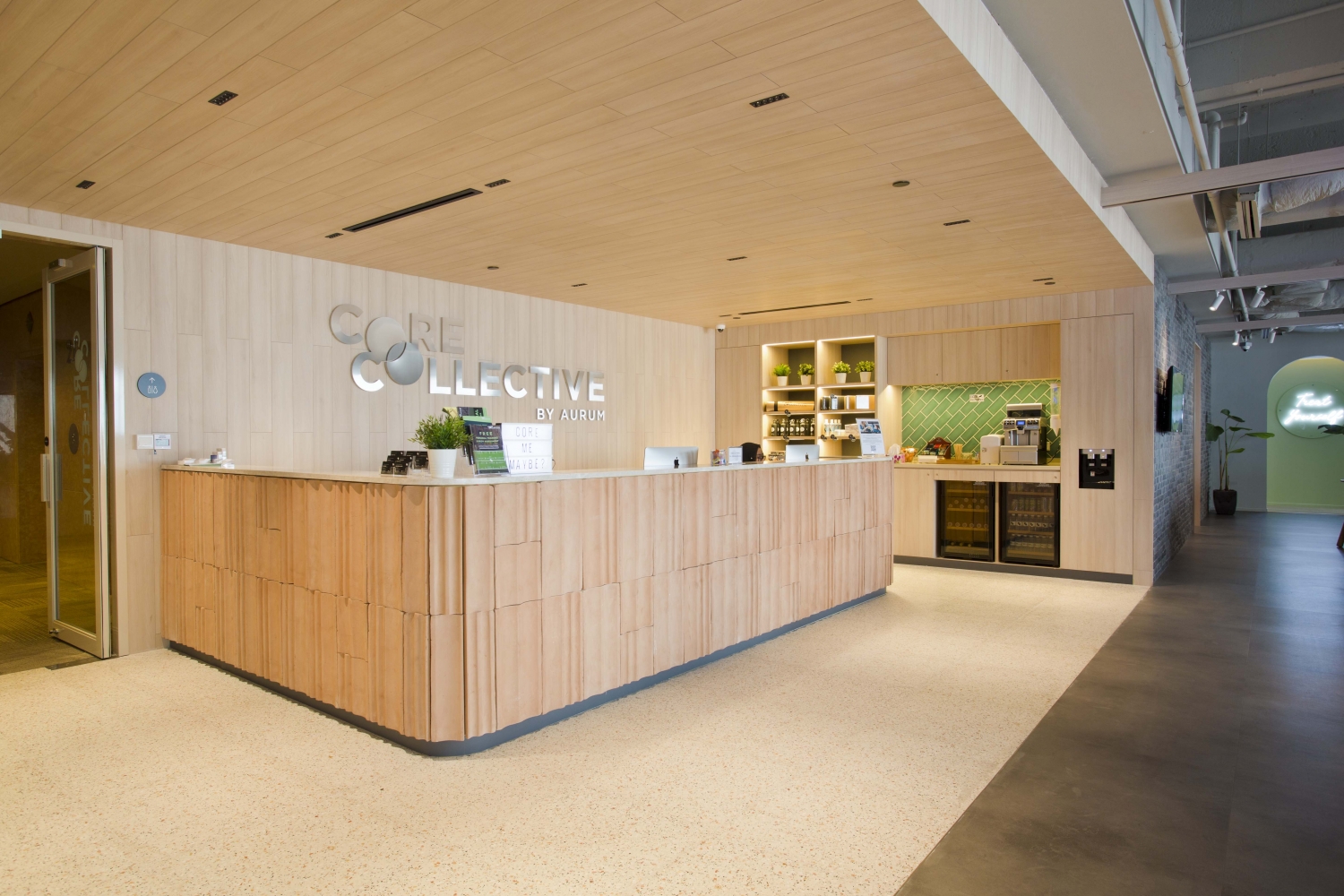 Core Collective, Raffles Place
If you're serious about workplace wellness and active lifestyle in coworking spaces, Core Collective might be a good fit. Putting fitness at the forefront of its value propositions, you can expect to find various wellness services such as chiropractic, physiotherapy, nutrition & dietetics, and the list goes on. Attend a multitude of fitness programs such as combat sports, dance, and pilates taught by the best trainers. The uniqueness of this coworking space has definitely helped them to find its way into this list.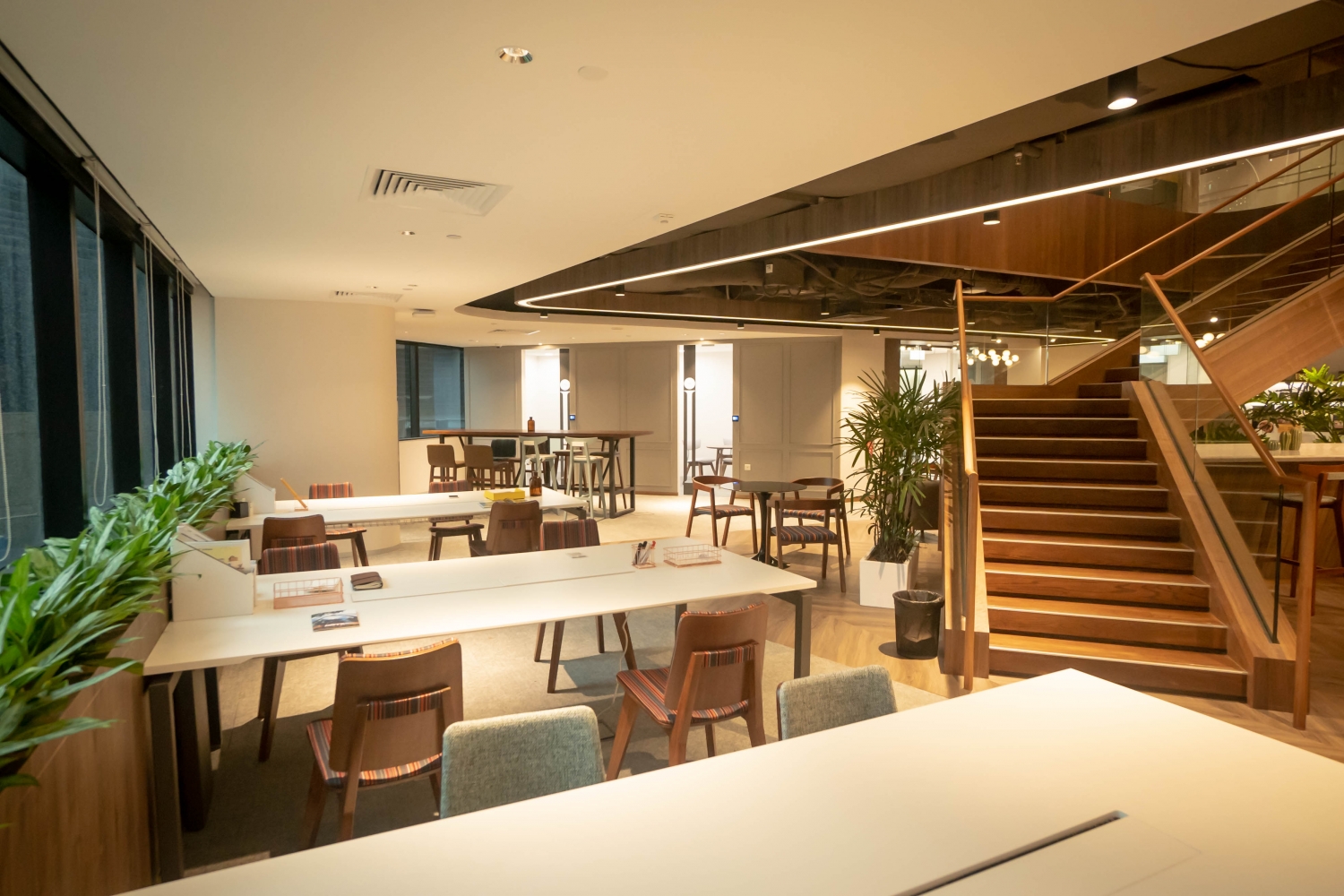 Always count on technology to enhance and change the way things are done, this is the case in Distrii. The level of integration between technology and workspace in Distrii is not commonly found in other coworking spaces. Their in-house built mobile app allows Distrii members to unlock meeting rooms, workspaces, and smart storage lockers with a touch of your finger tips. It also functions as a networking and community building tool that notifies members for relevant business opportunities. Keep on the lookout for their second location in May 2019!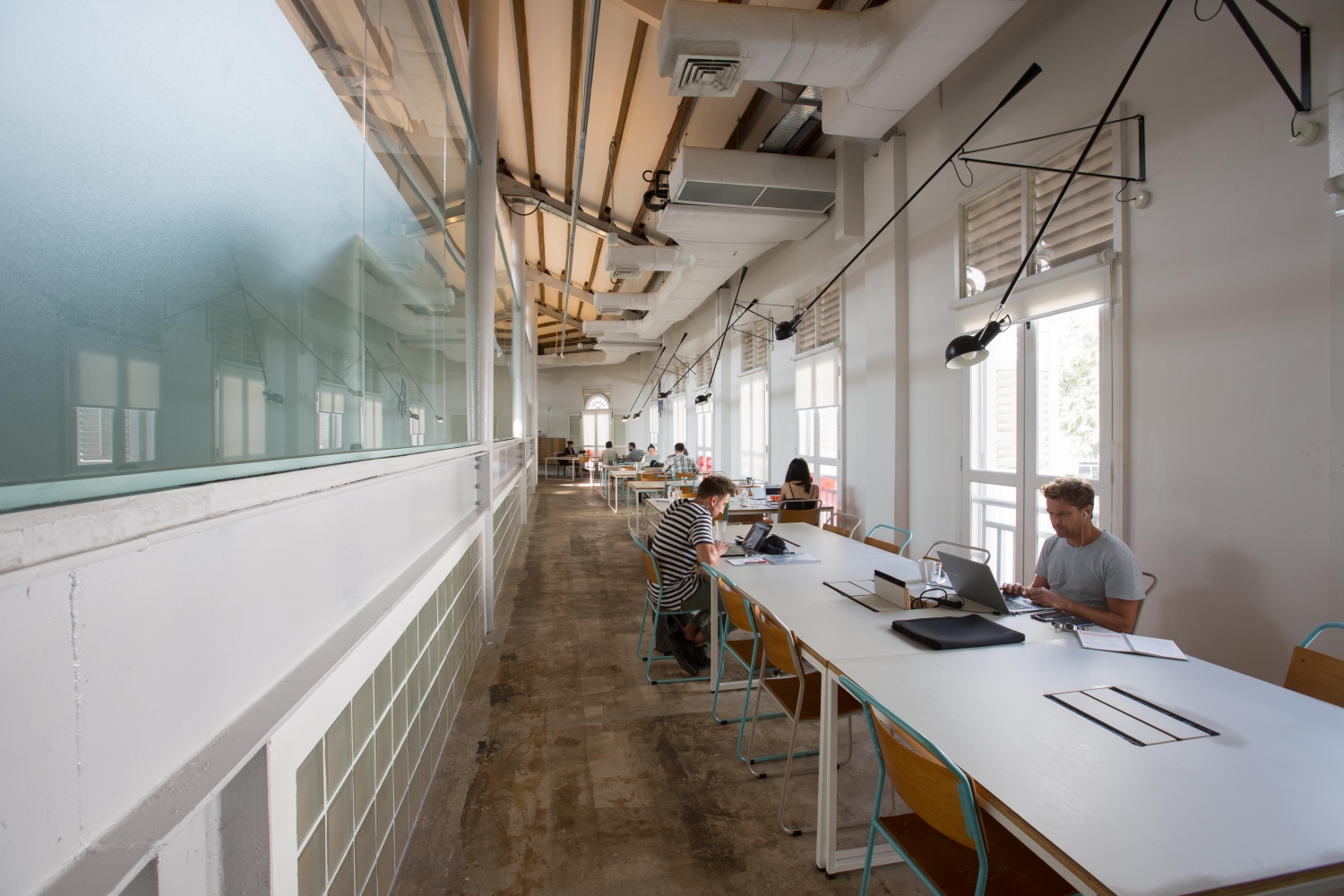 The Working Capitol, Keong Saik Road
Transforming a biscuit factory in Keong Saik Road to an innovative and collaborative workspace to serve 300+ people was a major milestone for The Working Capitol. By the time they opened their very first location in March 2015, the former factory look was unrecognizable. The stylish and minimalist interior as well as the curated programs to create and support a vibrant community sees the space reach almost full occupancy in just 9 months! Thus, they have expanded the premise to serve more people.
Enjoyed our list of the top spaces in Singapore for 2018? Subscribe for more of the same! If you didn't find what you're looking for, browse for more spaces across Singapore on our platform. If you're looking for flexible workspaces in 2019, I would like to leave you with 1 piece of advice: don't settle for less. There are plenty of good options around as supply of flexible spaces continue to rise. Find that ideal office!