As flexible workspaces continue to grow in Malaysia (2015-2017 saw a 28% growth in the market), we are seeing an increasing number of coworking spaces in Kuala Lumpur opening their doors (or even expanding) and offering members unique services. On top of the normal offerings that we have come to expect of coworking spaces - such as high-speed WiFi, free coffee, and free water - operators around Kuala Lumpur are finding new ways to differentiate themselves from each other.
Whether you're a startup, freelancer, SME, or a corporation, here's our short, but very sweet, list of some of the top coworking spaces you should visit in Kuala Lumpur.
Common Ground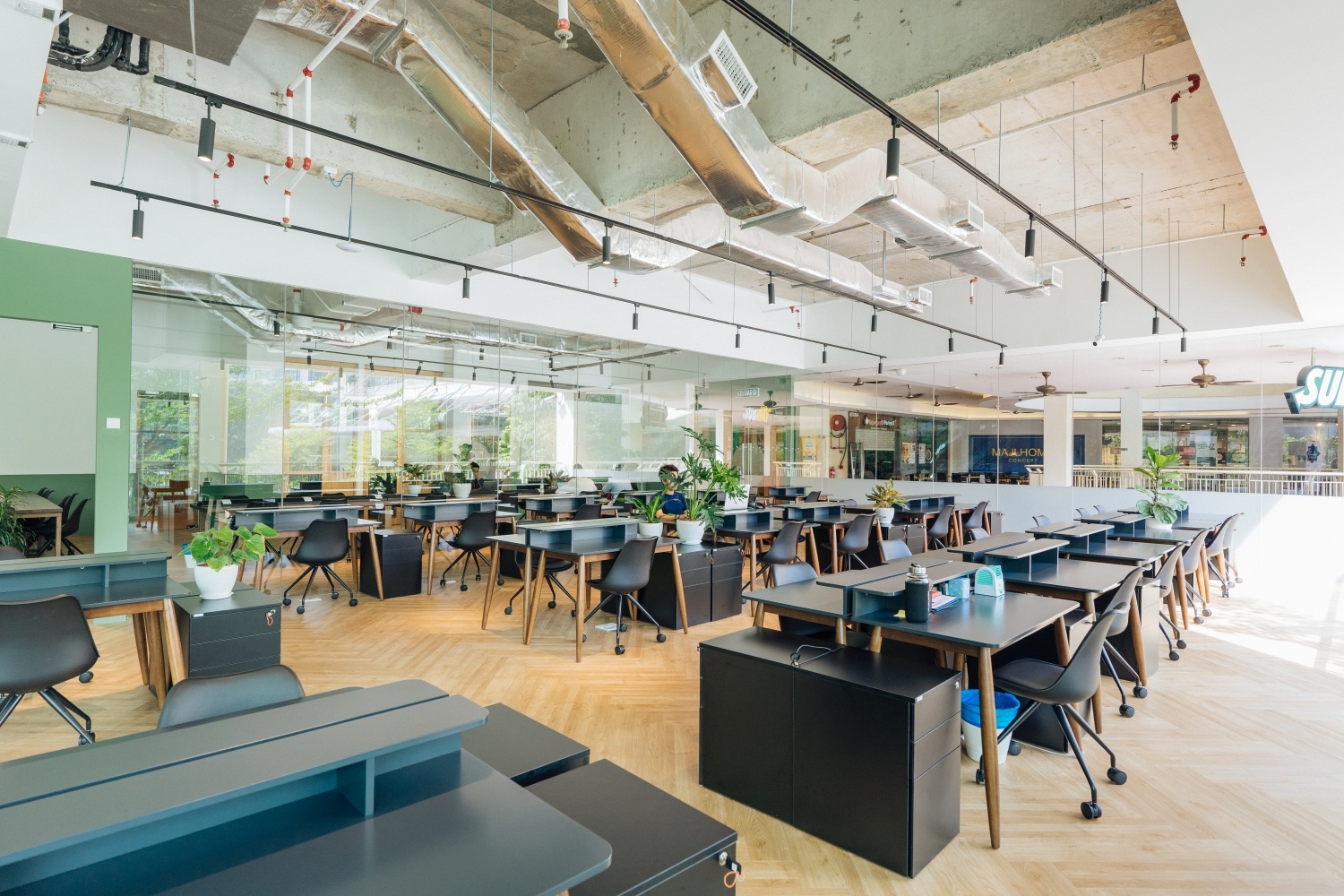 Common Ground, Ara Damansara
The largest coworking operator in Malaysia - currently with 5 locations, but plenty more in the works - Common Ground is thoughtfully designed to cultivate creativity and innovation amongst its members. On top of a desk and a place to plug in your laptop, there's an array of services on offer to help you get your business where it needs to go - from the simple printer and scanner to the more nitty gritty tasks of helping you with your taxes.
Reception Hours: MON - FRI: 8am - 7pm
Monthly Rates: Hot desk MYR499, dedicated desk ranges MYR649 - 799 (depending on location)
Locations: Ara Damansara, Bukit Bintang, Damansara Heights, Mont Kiara, TTDI
Colony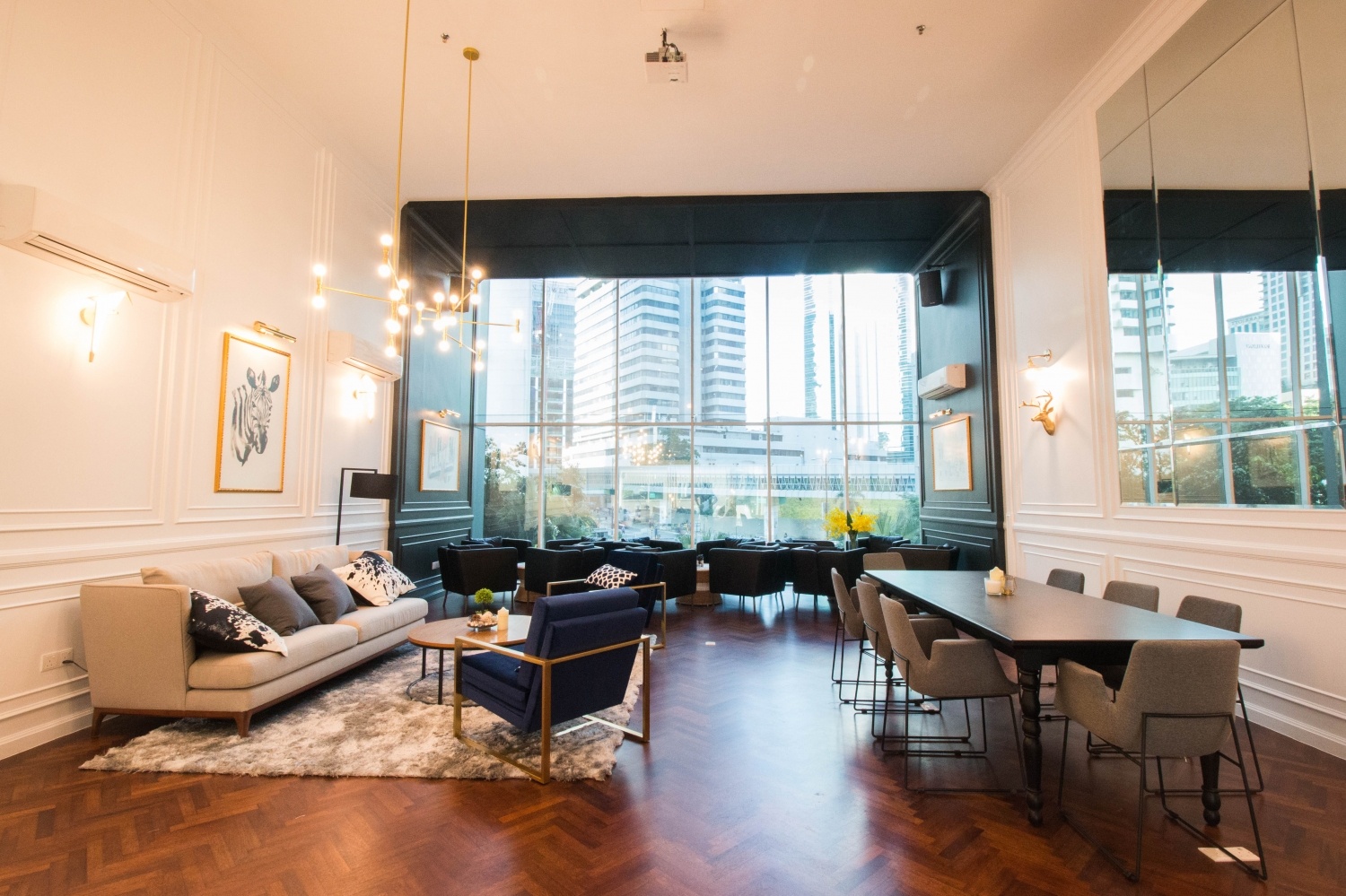 Colony, KLCC
Colony is the coworking space that truly believes one doesn't have to give up their life for their job - it goes out of its way to provide its members every opportunity to achieve work-life balance. This includes everything from a rooftop gym, a swimming pool, an in-house masseuse, a nap room, and of course free flowing coffee. Taking into consideration its location, this space is perfect for startups and multinationals alike.
Reception Hours: 8:30am - 6pm
Monthly Rates KLCC: Hot desk MYR388, dedicated desk MYR858
Monthly Rates Mid Valley: Dedicated desk MYR868
Locations: KLCC, Mid Valley
Dojo KL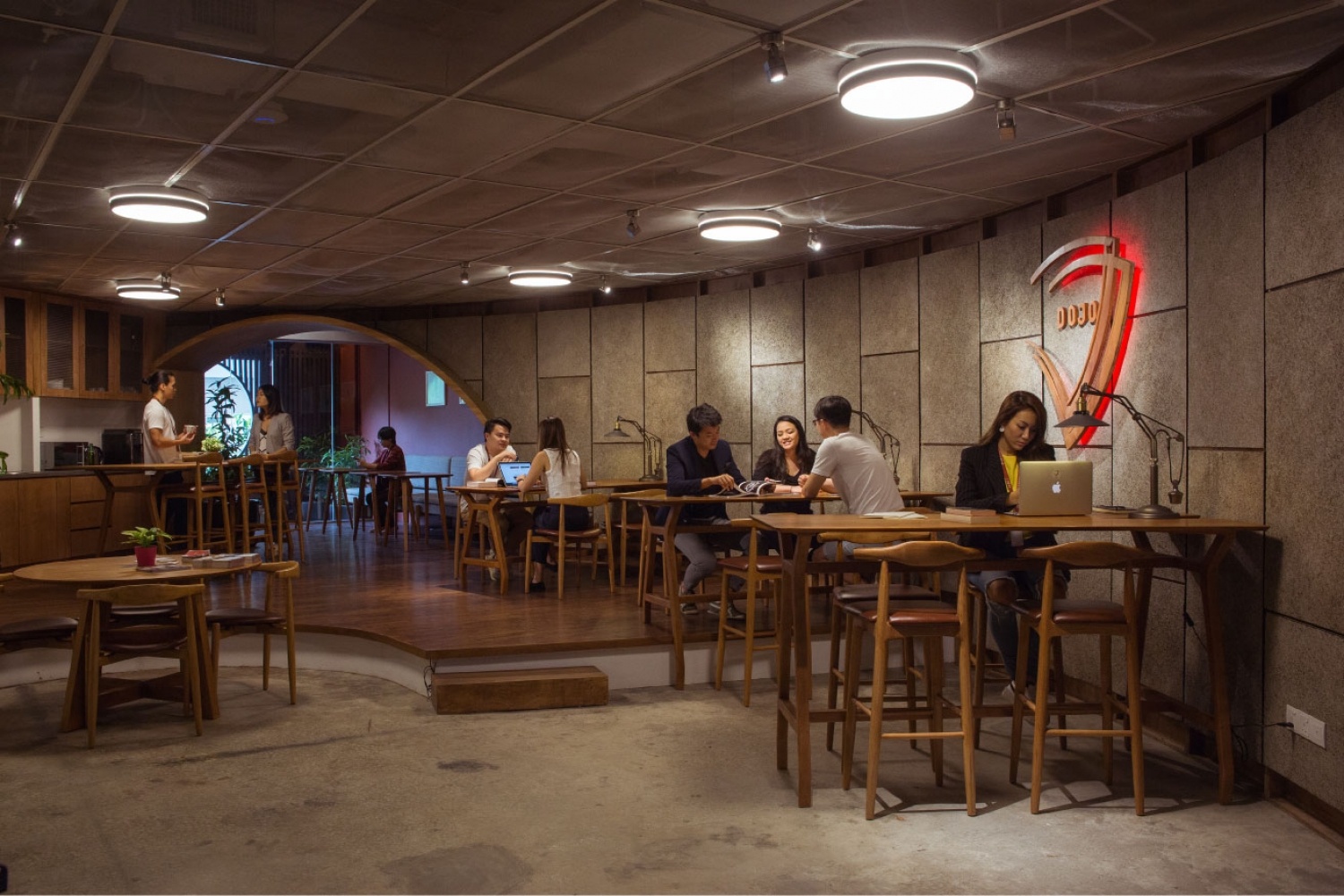 DOJO KL, Bukit Bintang
A coworking space made for digital nomads and small-and-medium enterprises, DOJO KL brings the outside in - with plenty of wood and greenery to keep you in touch with nature. Their minimalist Japanese-inspired interiors blend together with their functional spaces to give members a unique experience away from the traditional formalities of an office, whilst still helping you achieve your business goals.
Reception Hours: MON - FRI: 8am - 6pm
Monthly Rates: Hot desk MYR399, dedicated desk MYR599
Locations: Bukit Bintang
Komune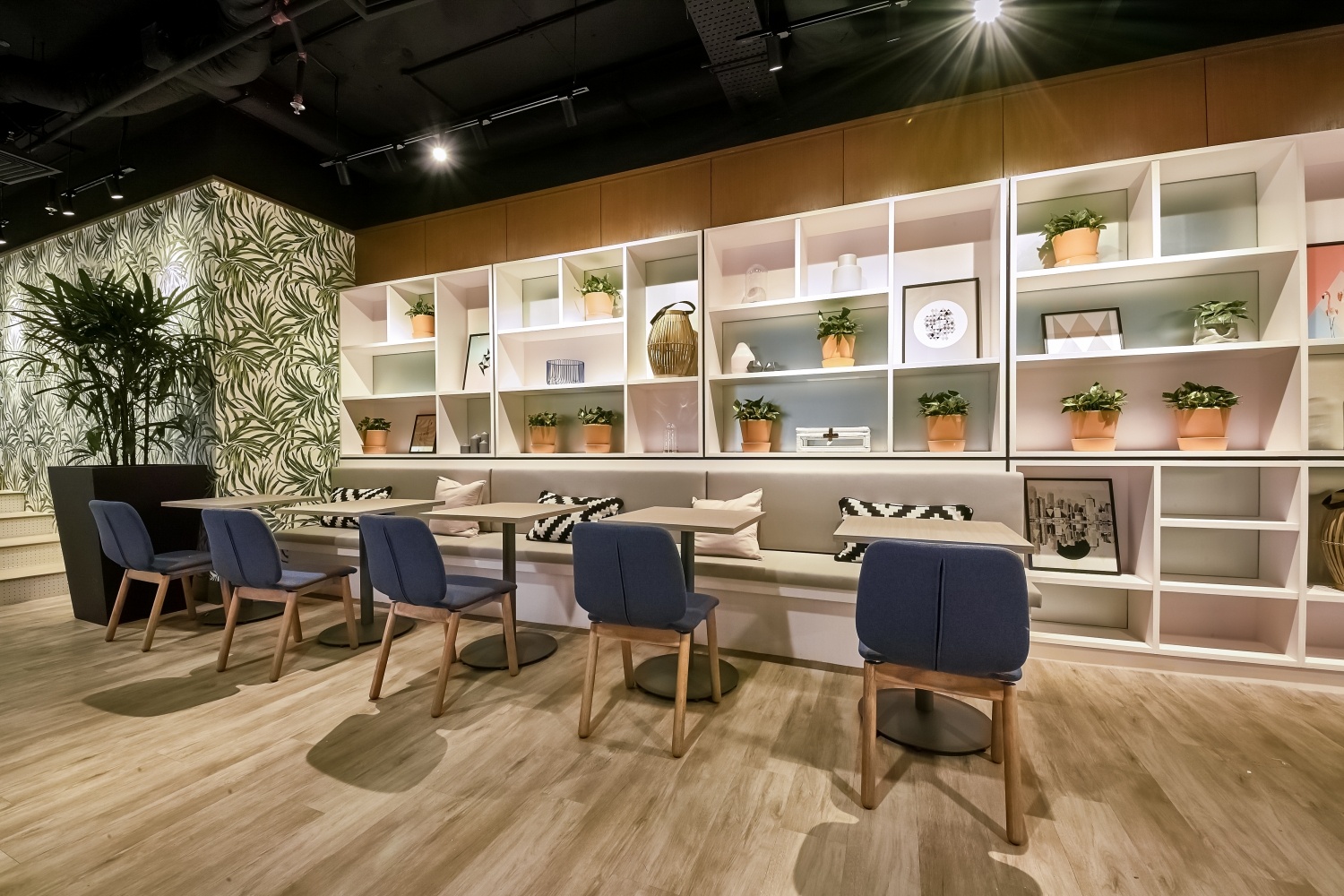 Komune, Bangsar South
One of Malaysia's largest coworking spaces, Komune's wide-open spaces are designed to project a coffeehouse atmosphere for its members. The space is also completely cash-free - all monthly memberships are allocated a certain number of K$ (how many you get depends on the type of membership you have) which can be used for printing, locker or mailbox rental, purchases at their in-house cafe, as well as rental of meeting rooms and event spaces. Plus, members also get exclusive discounts from Komune's many partners.
Reception Hours: MON - FRI: 9am - 6pm
Monthly Rates: Hot desk MYR490, dedicated desk MYR690
Locations: Bangsar South
Worq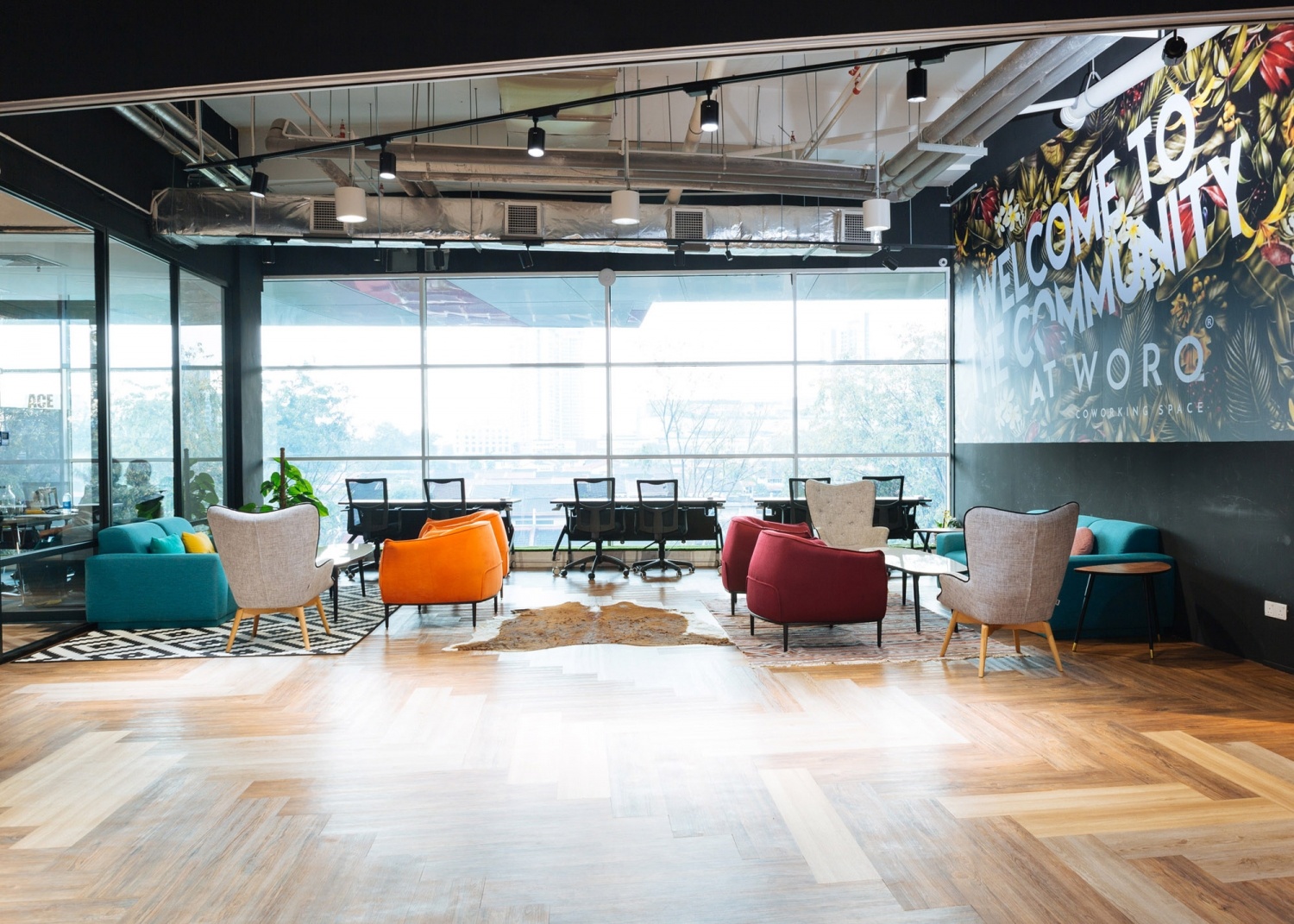 Worq, TTDI
Never lacking in natural sunlight (except for when the sun sets), a membership here will help you keep your spirits high as you grow your business. Located walking distance from the Taman Tun Dr Ismail MRT station, Worq's coworking space is designed with millennials in mind - think floor to ceiling windows, large open spaces, and various break amenities (sleeping pods, games room, fully-stocked pantry with free-flowing coffee). This isn't to say they're all about play, the team behind Worq ensures meaningful connections are made by organizing in-house events with guest lecturers and plenty of opportunities for networking.
Reception Hours: MON - SUN: 9am - 6pm
Monthly Rates: Hot desk MYR318, dedicated desk MYR636
Locations: Damansara Utama, TTDI
WSPACE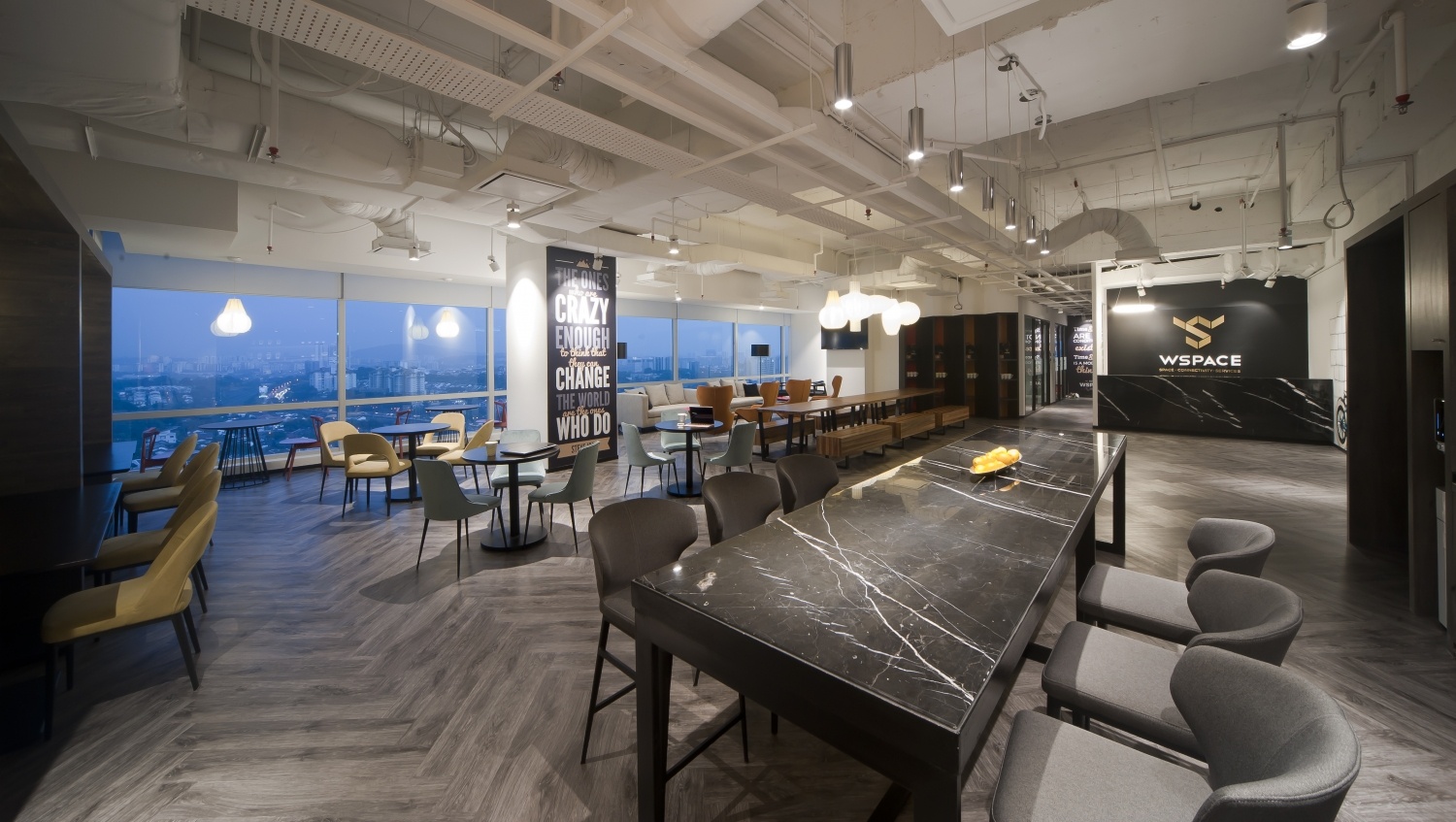 WSPACE, Mid Valley
Operating 100% through their Mobile Application Management system (the first of its kind in Asia), the WSPACE team is fully focused on providing its members - startups, SME's, entrepreneurs, corporates - a workspace suited to building meaningful connections. Enjoy access to a range of events that will help give you the edge you need to get your business where you want it.
Reception Hours: MON - FRI: 9am - 6pm
Monthly Rates: Hot desk for MYR499, dedicated desk MYR899
Locations: Mid Valley
So, if you're looking for a change of atmosphere, more networking opportunities, or a space to get work done, without the commitment of a traditional office, why not try out renting a desk in a coworking space. There are plenty more options around Kuala Lumpur, so if the above don't tickle your fancy, you can
.