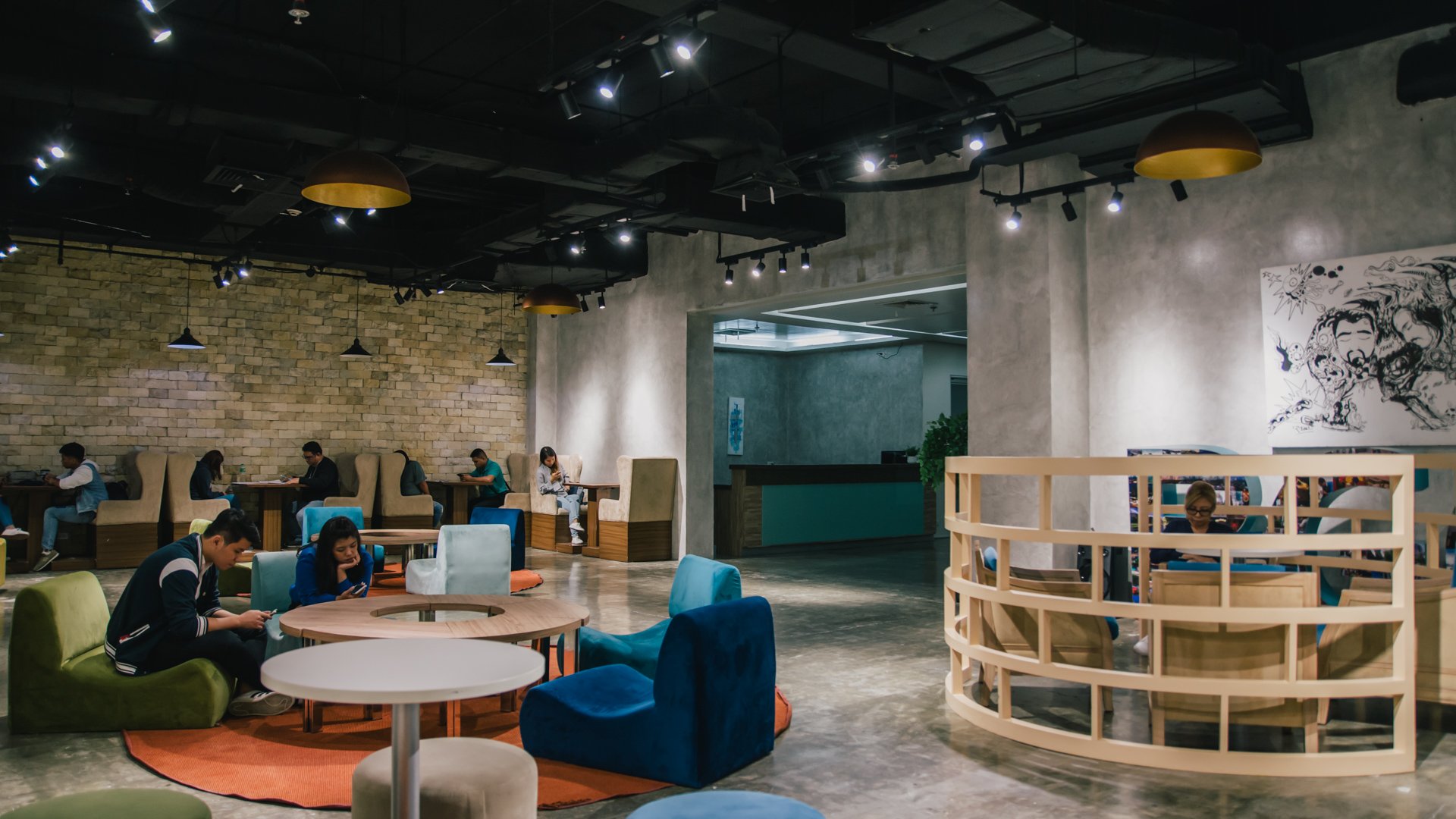 Clock In - Bonifacio Technology Center
The same principle of "survival of the fittest" applies even to the evolution of industries. The "fittest" businesses in this case are those most able to adapt to changes. This is ever more important now in such a dynamic economy. Flexibility is not just an advantage—it is a necessity for any business hoping to thrive. The Philippines has seen many foreign companies enter and prosper, and still it has seen a few that have pulled out. Being able to respond to changes, scaling up and down as needed, is necessary not just for smaller businesses, but also for those more established. Read on to find out how coworking helps beyond the startup stage.
Flexibility is even more of a challenge for multinational operations, and especially foreign businesses entering the Philippines. Take the example of ZALORA in the Philippines. One of the leading e-commerce platforms in Southeast Asia, ZALORA entered the country in 2012, and officially launched its 1290 sqm headquarters in 2015. As an e-commerce B2C startup seeking exponential growth, maintaining the flexibility to expand operations - and thus head count—rapidly was a key prerequisite.
Responding to the growth of its platform in the Philippines, ZALORA had opened its own office in the country in order to attract talent and assure its partner brands that it wasn't going anywhere. Years later, ZALORA still holds one of the top spots in the e-commerce space in the Philippines, having logged a hundred million visits to their site and 7.4 million downloads of their app by the end of 2018. Plans for further expansion are underway, as they see their team outgrowing their office.
However, having their own office space through traditional leasing meant having a little less flexibility, especially during transition periods where the company is growing quickly. Contracts for long-term traditional office leases usually last a minimum of 2 years, and often lock businesses in for five; this did not make sense for a company growing as rapidly as ZALORA was.
When it came time to house their Customer Service team for the AU market, they decided to look for a flexible office. We spoke with ZALORA's Head of Customer Functions, Faye Mendoza, on their decision to house part of their organization in a coworking space and where they ultimately decided to stay for a year.
"We needed space for a team of 40. It's a relatively new team, and we only needed it for a year because we knew we would be quadrupling our workforce within the next few years. Sooner or later, we were going to outgrow it, and plans had been made for a new home for the company," says Faye. However, since the team also worked close with other departments, they needed a location not too far from their main office.
Contracts for long-term traditional office leases usually last a minimum of 2 years, and often lock businesses in for five; this did not make sense for a company growing as rapidly as ZALORA was.
The demands of their rapidly growing team made them decide to look for a short-term office. Moving to a coworking space would allow them to save on costs, as they have shorter-term contracts, and leave room for flexibility .
Enter FlySpaces. Faye had heard of FlySpaces through Constantin, ZALORA's Operations MD, who had introduced her to Kris, from the FlySpaces Sales team in Manila. They sourced numerous options close to their headquarters in BGC. "Top of our checklist was the perfect location: we needed it close to our actual headquarters in BGC, so we could easily collaborate with the rest of the team. Next, we needed a place with flexible terms that could fit within the budget: ZALORA has big plans for the future, and we needed a plug-and-play space that would allow us to focus on our vision," she explains.
"Through FlySpaces, we were able to find and compare numerous options, not only on their website, but also through their Sales team. We appreciated how they listened to our requirements, and eliminated a lot of the hassle of trying to find an office space," says Faye.
Clock In - Bonifacio Technology Center
In the end, they found private offices in Clock In at Bonifacio Technology Center, a few minutes away from their main office in Bonifacio High Street. They had initially wanted a 40-seater office, but had added an additional 15 seats, a process which went smoothly as the space was able to provide room for 55. Their initial 6-month contract was extended to a year as well. Move-in was smooth, and the response of their team to the new space has been positive. At Clock In, the team was able to adjust well, plug in their operations without hassle and focus on business as usual. Best of all, their headquarters were a quick walk away.
Flexible workspaces such as coworking and serviced offices are becoming a more popular option among all sorts of businesses. No longer are these workspaces made for just small startups and freelancers; in fact, these plug-and-play spaces are growing in Southeast Asia thanks in part to the corporates and multinationals that favor them. Like ZALORA, these big firms are seeing the benefits of having an office that can evolve with them—grow as they grow, and respond quickly to their demands as dynamic companies. And though, for strong companies such as ZALORA, these could be temporary, shorter-term solutions, they make significant impacts to a business as a whole—not just in their accounting books, but to their people.