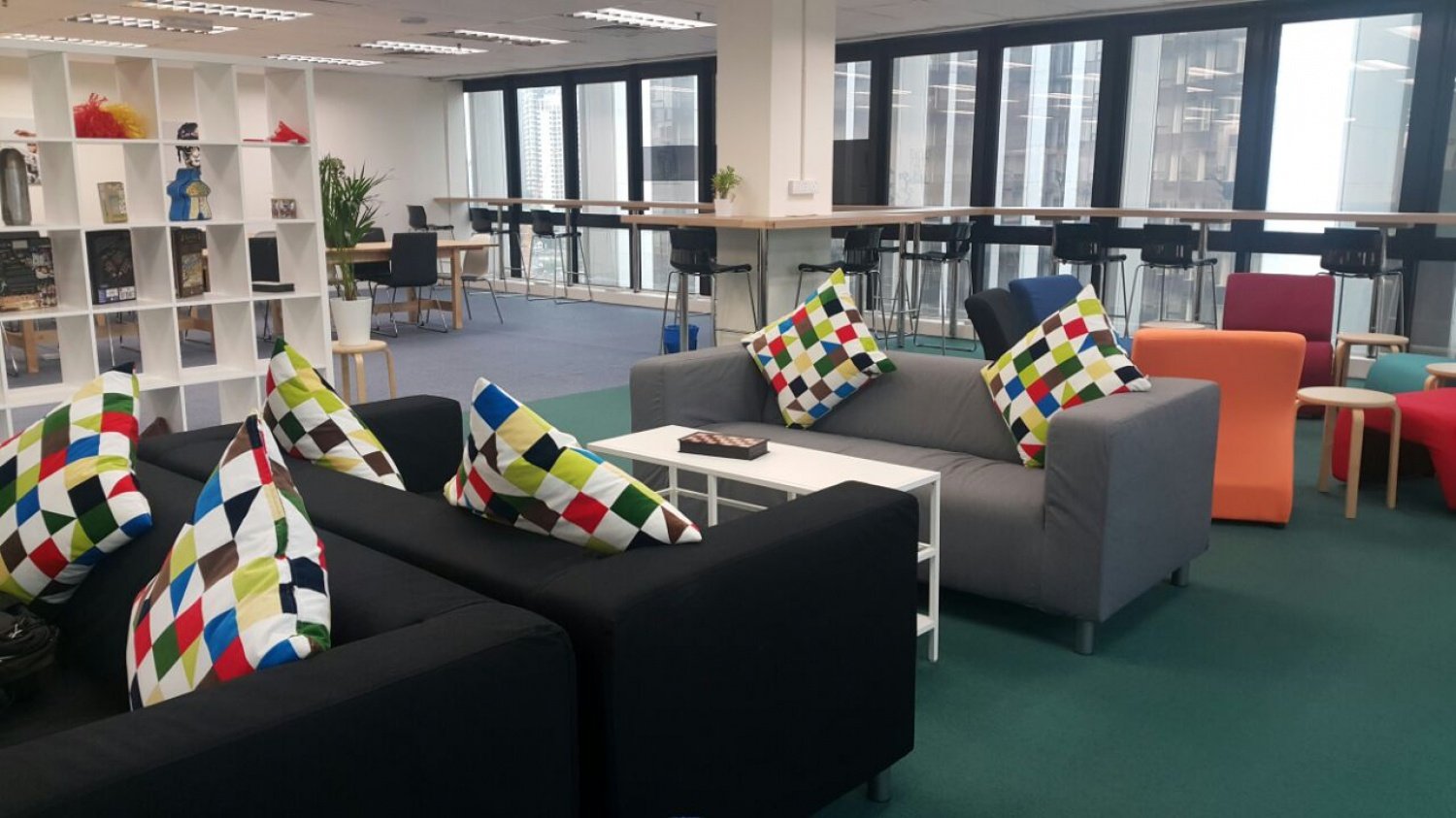 PAPER + TOAST
PAPER defining work and TOAST representing food, that was the original concept of coworking when the first ever coworking space operator PAPER + TOAST landed in Malaysia in 2010. "The concept of coworking was still relatively new globally and an unaccustomed concept in Malaysia," said Wan Imran, Director of PAPER + TOAST, "it consists of a work space and a cafe, a concept that locals can relate - working at a cafe."
Over the years, the concept and trend of coworking has advanced and matured, signalling the start of the next generation of commercial office space in Malaysia. However, it wasn't until 2016 when the 'coworking wave' really started to hit the shore. Fast forward to 2018 and businesses are spoiled for choice when looking for coworking spaces in Kuala Lumpur. Moreover, coworking in Malaysia expanded beyond the capital city to smaller cities like Penang. This is also something we observed over the years - the number of flexible workspace operators (in Malaysia) have increased about 200% year-on-year since 2016. As of today, we have over 100 space operators registered on our platform.
So let's dive deeper into the growth of coworking, who are the occupiers, and what you can expect going forward.
Also read: 6 of Our Favorite Coworking Spaces in Kuala Lumpur
A Growing Startup Ecosystem
There are many factors that contribute to the boom of coworking, none of which is more prominent than the rise of startups and the gig-economy. The business landscape is changing rapidly as technology continues to creep into almost every existing industry. It creates an influx of startups - small companies that consist of 5 - 10 employees in the beginning. These companies often run a software, platform or a system that brings forth a different business model and a fresh approach into long existing sectors like transportation or retail. In some cases, completely revolutionizing the industry, Grab and Fave are classic homegrown examples.
In reality, 75% of startups fail - failure to see the projected return on investment. The main reasons being incompetence (46%) and lack of managerial experience (30%). Building a successful startup is indeed an extremely challenging and mystifying task but you don't have to do it alone! This is where coworking spaces come into the picture. Other than the fact that coworking spaces demand considerably lower rental and initial out-of-pocket cost, working in shared space allows for greater collaboration through community initiated events, it also provides support to its tenants through various external services such as legal, mentoring, and even funding!
Unlike traditional offices, coworking spaces provide much more than just a place to work, it provides an environment and community where creativity and innovation can thrive. "I envision WORQ as a laid back, California-like environment conducive for entrepreneurship." said WORQ Founder and CEO, Stephanie Ping. "I was very much inspired by Stanford, where having fun and breaking down barriers is part of innovating." She added. WORQ is one of the leading coworking space operators and a hyper-localized community in Malaysia.
Government Initiatives
The impact that coworking has on young business and entrepreneurship in Malaysia certainly has not gone unnoticed by the government. In fact, back in 2014, the government took proactive steps to foster and develop a vibrant startup ecosystem by launching MaGIC - Malaysia Global Innovation & Creativity Center, which also comes with their very own coworking space where it's tenants have access to a variety of events like knowledge sharing sessions, mentoring, and pitching to investors. Since then, MaGIC has initiated many programs, like their pre-accelerator bootcamp or e@standford that are designed to help startups grow vertically as well as horizontally.
Government support isn't limited to the capital either. Well known for a flourishing technology and entrepreneurship ecosystem, aCAT is a coworking space in Penang that was initiated by the local state government in 2015. It's purpose is to be the hub and catalyst that grows the community by providing external support and programs that startups and entrepreneurs need.
Coworking Spaces are For Everybody
Coworking spaces are already disrupting the commercial real estate industry all over the world and Malaysia is no exception. While it's true that startups and entrepreneurs that are operating largely in tech are the drivers of coworking spaces, this is starting to change. Larger companies are starting to see the advantages of flexible workspaces and are looking to enhance their workspace experience as a means to improve employee productivity, foster innovation, and attract and retain talent, amongst others. Part of the appeal includes flexibility, collaboration, innovation, and a sense of community which can be difficult to achieve in the traditional counterpart.
Common Ground is currently Malaysia's largest leading coworking space operator with 8 venues operating in Malaysia (looking to have 15 locations by the end of the year) and over 1500 members. Juhn Teo, Co-founder of Common Ground says large corporations like the hub-and-spoke model, they want to adopt a vibrant startup culture that is not present in their headquarters. They want to move into a place with that culture and absorb it.
"A great example that we see is Celcom, who has taken up space in Common Ground Damansara Heights for its new brand Yoodo. They wanted their team to think out of the box, differentiating itself from the parent company and attract a different target market." He says. When asked about their tenant demographic, Juhn has this to say "While tech companies make up a good 15% of our profile, our industry mix is very diverse. Our last survey shows it is very segmented — we have tech, consulting, large multinationals, advertising, media agencies and even a psychologist!"
The Future of Coworking in Malaysia
Awareness and knowledge of coworking will continue to rise in Malaysia and the ASEAN region. It's safe to say that the future holds no shortage of supply of coworking spaces in Malaysia, as big players like Common Ground, Colony, WSPACE, and WORQ are looking to bolster their operation. The largest player in the industry, WeWork will also be joining the scene with their upcoming location in Equatorial Plaza. Additionally, we are also seeing a lot of smaller, independent space operators piling on the options for businesses to choose from.
Coworking in Malaysia is also likely to foresee a considerable increase in demand as the startup and entrepreneurship ecosystem continues to flourish. The increasing amount of freelancers and remote worker will also contribute to the demand. Demand among corporate is also likely to increase as large multinationals seek innovation and restructuring. Colony observed a surge in usage among corporate - a frozen food company has moved their HQ to Colony, taking up over 100 workstations seemed to be quite the testament. All that being said, the question of the demand meeting the mushrooming supply of spaces will be left unanswered.
The market for coworking space in Malaysia is seeing significant progress especially in the last 3 years, while there are several key challenges such as retaining company culture in large multinational, securing IT infrastructure and sensitive/classified information that needs to be addressed before it could be more prevalent, 2019 would be a great year to consider incorporating flexible options into the office space portfolio for your company.
We hope this article gave you a better picture of coworking in Malaysia. If you want it experience some of the awesome features coworking spaces has to offer, such as being part of a great community or experience a fresh, young startup vibe for a change, why not rent a hot desk or a small private office for your team. Who knows you might just stumble upon you next "aha!" moment!