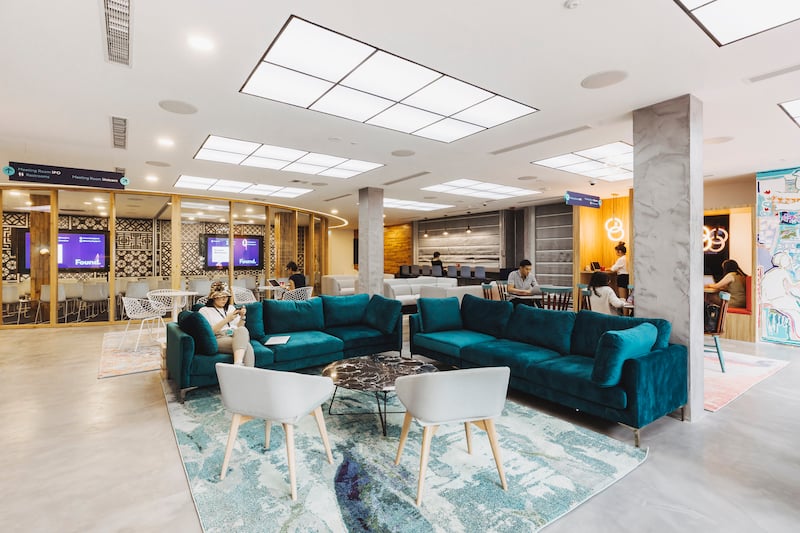 Found8 Amoy St. - Event Venue
When the Covid-19 virus was first detected in Singapore in February 2020, no one would have imagined the ramifications that followed: one of - if not the - worst economic recessions of our time, the closure of borders and the temporary (and some permanent) halt of businesses. It is no doubt the pandemic has greatly affected the way in which many work, live, and play. With social distancing measures put in place to mitigate the spread of the virus, working from home in the age of isolation became an increasingly remote affair.
---
Get your FREE guide - City Guide: Singapore
---
Throughout the year, many businesses have had to switch to a work-from-home (WFH) basis, with employees working remotely to curb the spread of the virus. Therefore, many companies have begun downsizing their office space to cope with the struggling economy. This led to many businesses opting for more flexible office options such as coworking spaces. Though it was indeed a tough year, this opportunity allowed a handful of coworking spaces to have sustained their business and emerge in such arduous times to accommodate the new needs of the working environment.
---
Read More: No Hidden Fees! 5 Transparently Affordable Coworking Spaces In Singapore
---
Here, we suss out the top coworking spaces in Singapore that you might want to consider.
Our Picks
#1: Found8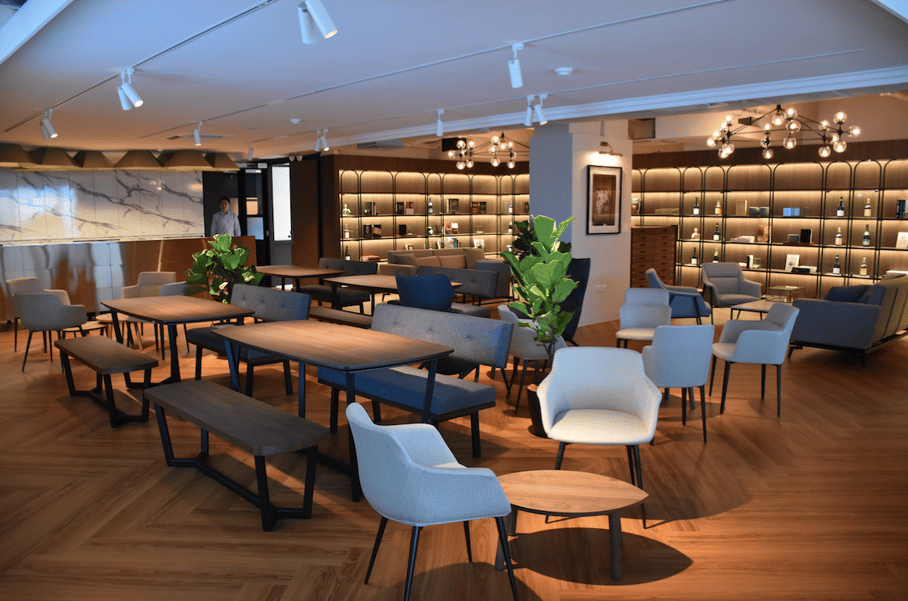 Found8 has three locations island-wide (read: High Street, Amoy Street and Tanjong Pagar) that are conveniently situated near MRT stations for easy access. Besides its ideal location, Found8 is equipped with private offices and shared spaces to foster and encourage knowledge-sharing and networking opportunities among individuals. Plus, it even has a Members Success Manager who is dedicated to understanding business needs, problems, and areas of opportunity. Essentially, its aim is to help connect individuals to relevant people as well as companies or partners in an innovative ecosystem. Moreover, Found8 is also known to have great discounts, attractive packages, and flexibility in its lease terms and pricing.
Address: #08-08, 1 North Bridge Rd, Singapore 179094
Interested in this space? Click here to find out more and get a quote.
#2: JustCo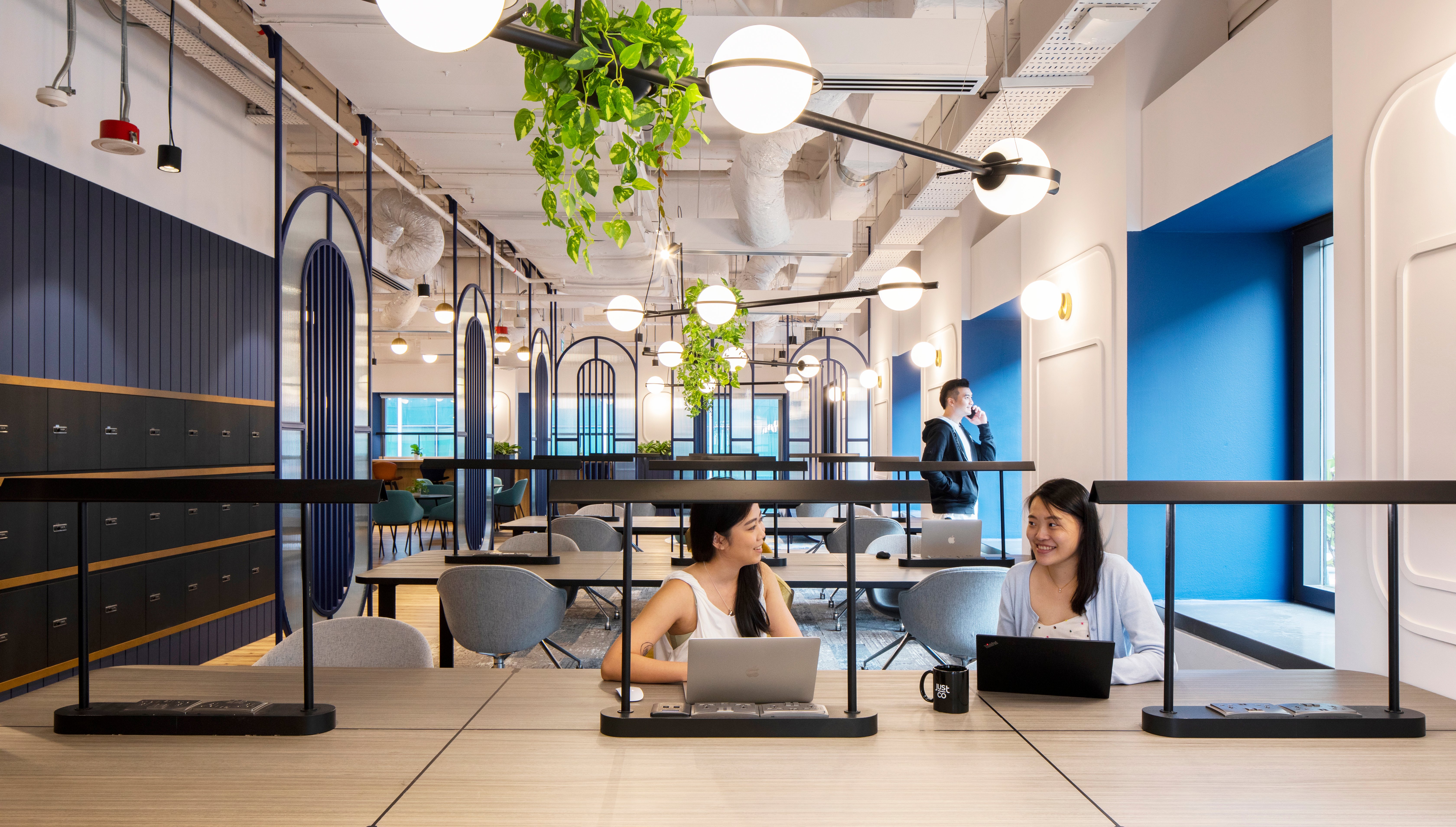 This premium coworking space brand Singapore is peppered around the central area of the city for easy access. But apart from its convenient locations, the coworking space is decked with the latest state of the art ergonomic furniture that lends a chic appeal to the industrial-inspired space. It also comes with hot desks, studios, and communal areas that aim to foster growth and networking opportunities. And it's got an expansive community with a global presence in nine different cities to allow individuals access to connect with over 100,000 members.
Address: #15-01, 63 Chulia Street, Singapore 049514
Interested in this space? Click here to find out more and get a quote.
#3: UCommune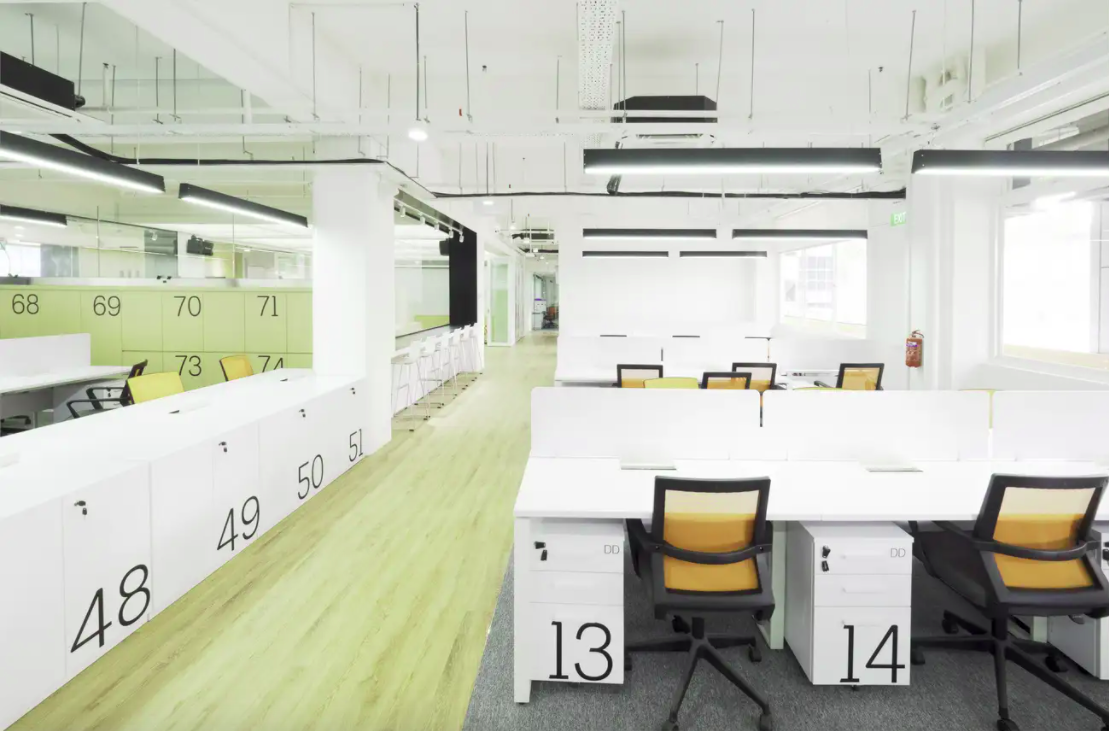 Founded in 2015, UCommune's chic and roomy space is designed to inspire productivity and drive collaboration . Members will also enjoy state-of-the-art technology like face recognition to access the premises, as well as free-to-use meeting rooms and administrative support. It is located at One North, which is a vibrant research and business park known for its unique work-live-play-learn environment that enables the integration of industry-centric developments with residential communities. Such a space provides a vibrant environment for innovative minds to congregate, collaborate, and create.
Address: #22-08, OUE Downtown 2, 6 Shenton Way, Singapore 068809
Interested in this space? Click here to find out more and get a quote.
---
Read More: 3 Reasons Why Coworking Brings Value To Your Business
---
#4: The Working Capitol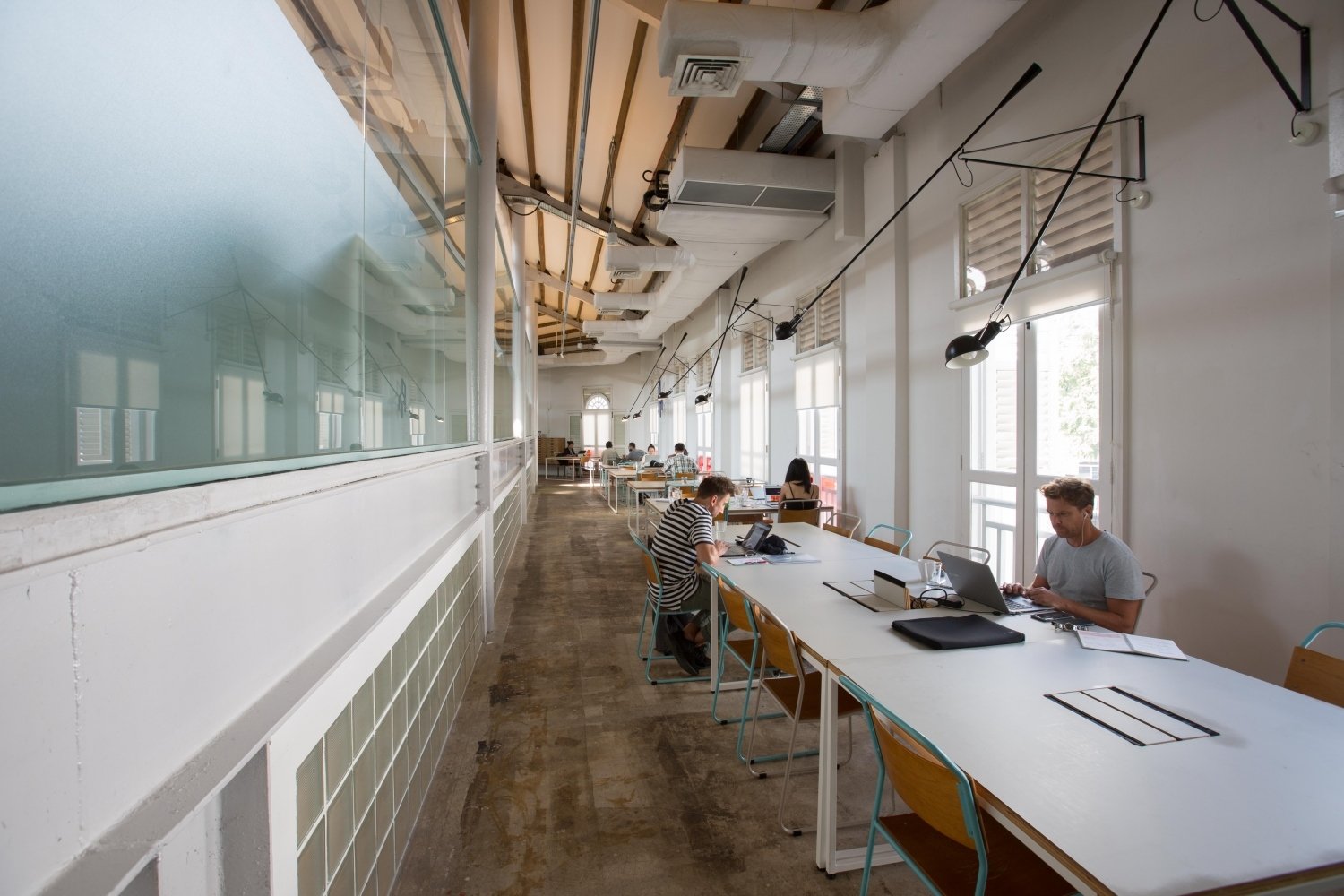 Strategically located in the vibrant neighbourhood of Tanjong Pagar, The Working Capitol is the perfect coworking space for businesses in the fintech sector thanks to its customised solutions and tech-enabled spaces. The Working Capitol places strong emphasis on helping companies scale up their business by offering a combination of professional services and programmes. Plus, its inspiring - and extremely photogenic - space is designed for multiple ways of working to meet the needs of the current work environment. Moreover, it positions itself as a lifestyle brand utilising a differentiated model of real estate, office space, co-working, and F&B as seen by its efforts in transforming the Keong Saik area to an acclaimed destination for lifestyle and F&B operators.
Address: 1 Keong Saik Road, Singapore 089109
Interested in this space? Click here to find out more and get a quote.
#5: The Great Room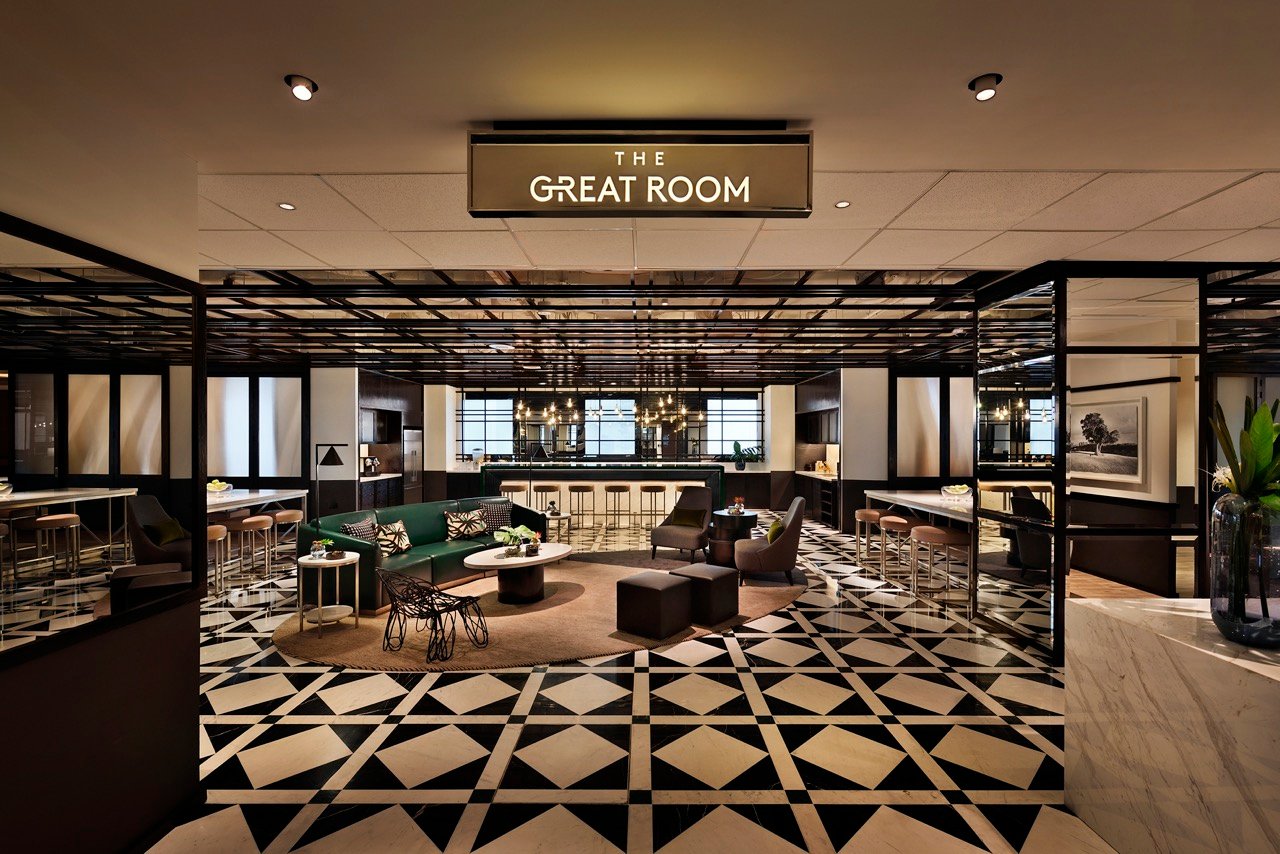 For a more luxurious option, The Great Room definitely ticks all the boxes. Case in point: A high-end coffee machine, impressive contemporary art by budding local talents and floor-to-ceiling windows that offer panoramic views of the city's skyline. And if that is not impressive enough, The Great Room has locations around the bustling and thriving Central Business District while offering state-of-the-art amenities for a professional, conducive and gorgeous workspace. The space also boasts bespoke furniture, as well as objets trouves and coffee table books for a truly instagrammable space. Focusing on the dynamic workforce with its ever-changing needs and broad range of requirements, the space offers businesses flexibility for larger enterprises and up-and-coming organisations while its common areas allow a new generation of self-starters to network.
Address: #10-01, 1 George Street, Singapore 049145
Interested in this space? Click here to find out more and get a quote.
---
If you are looking to relocate to a coworking space, these are some of the most noteworthy coworking spaces in Singapore for your consideration. This guide here will help you with your office space search, or if you simply want to learn more about some of the best coworking spaces in Singapore.