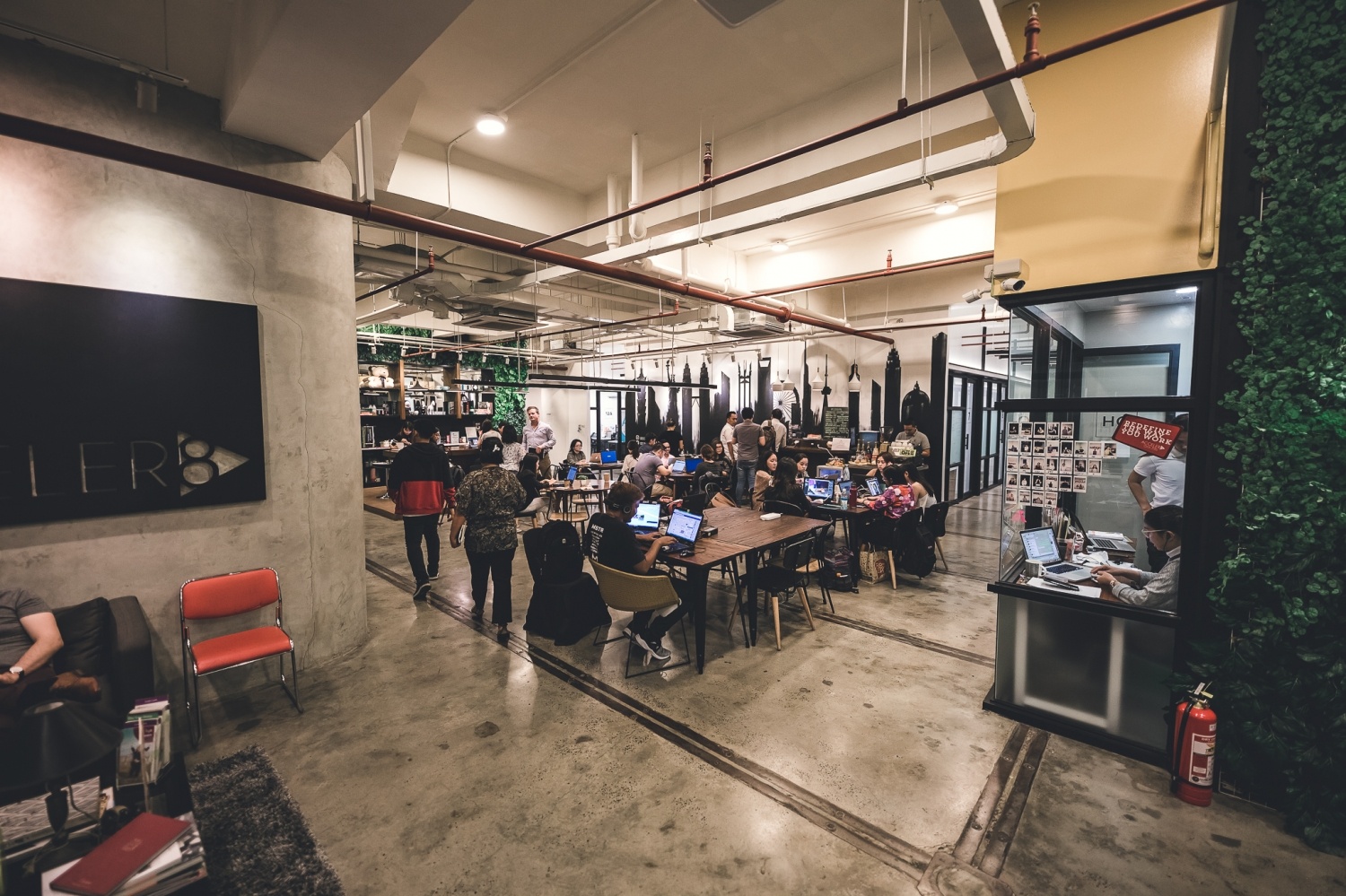 Acceler8 by UnionSPACE, Manila

Earlier this year Fast Company spoke about community and coworking spaces: Here are a bunch of cowork startups saying the same things about how different they are. The basis of their argument is that to differentiate themselves, coworking spaces emphasize their community. In other words, what sets them a part from the rest is what also makes them the same. But despite the negative connotations, isn't community the beauty of coworking spaces?
Of course, community means something different to each person. Some may simply want to have other people around to keep them motivated and accountable, some might look for people they can bounce ideas off, some might even want a community in which they can take their business to the next level. It could even be something as simple as getting out of the house or coffee shop to be in a more conducive ecosystem to work, one in which connections happen organically.
Same Same, but Different
Yes, it is true that coworking operators market their spaces as providing meaningful connections through community, and in the early days of coworking this was a sound strategy as it set them a part from from more traditional workspaces. However, with the proliferation of coworking spaces across the globe, it has become an expected amenity, just as a good Wi-Fi connection is an expected amenity.
Coworking spaces were designed to provide entrepreneurs and freelancers the opportunity to network, to branch out. And just like a tree, the more branches the more opportunities for growth and just as no tree is the same, no coworking space is the same. They may all provide a community but the type of community they provide varies from space to space.
The Unseen
This can be hard to understand if you haven't worked out of different coworking spaces, but it is the intangible aspects that stand out. You can go to two spaces, both with essentially all of the same amenities - stylish furniture, free coffee, the latest technology - but one can still stand out from the other. You might not even notice it until you've moved from one to the other.
Read also: How to Judge a Coworking Space in 5 minutes
However cheesy it might sound, it's how a space makes you feel that will keep you a loyal member. After all, we're all human and whether we admit it or not, we're motivated by emotion. Physical amenities can only go so far in keeping us happy. This isn't to say that one coworking space achieves this intangible aspect better than another, rather each implements it differently, appealing to different people - and when they manage to attract those people together the community can truly grow.
How is Community Manifested?
The simple answer? Events. A whole range of them.
Whether it's Monday morning complimentary breakfast, professional development skill-sharing, Beer Friday's, creating a member wall, or simply introducing members to each other, coworking operators open the doors to show their members their personality as well as the opportunities to meet other members.
At the end of the day a vibrant community gets to the heart of what coworking is all about. It's something that gives you a reason to wake up and put on a pair of pants in the morning.
So, to answer our own question. Yes, community does matter and is a differentiator. Even if it seems contradictory that all coworking operators market themselves as different by providing the same thing - a unique community - how they provide this is different, and it's what keeps their members from coming back day after day. In short, it's an integral value-added aspect that coworking operators can't ignore.
Let's not forget, coworking, at least from our perspective, is more of a hospitality industry than a real-estate industry. If it was purely a real-estate venture would it have gained the same level of traction and popularity that it has achieved in the last couple years?