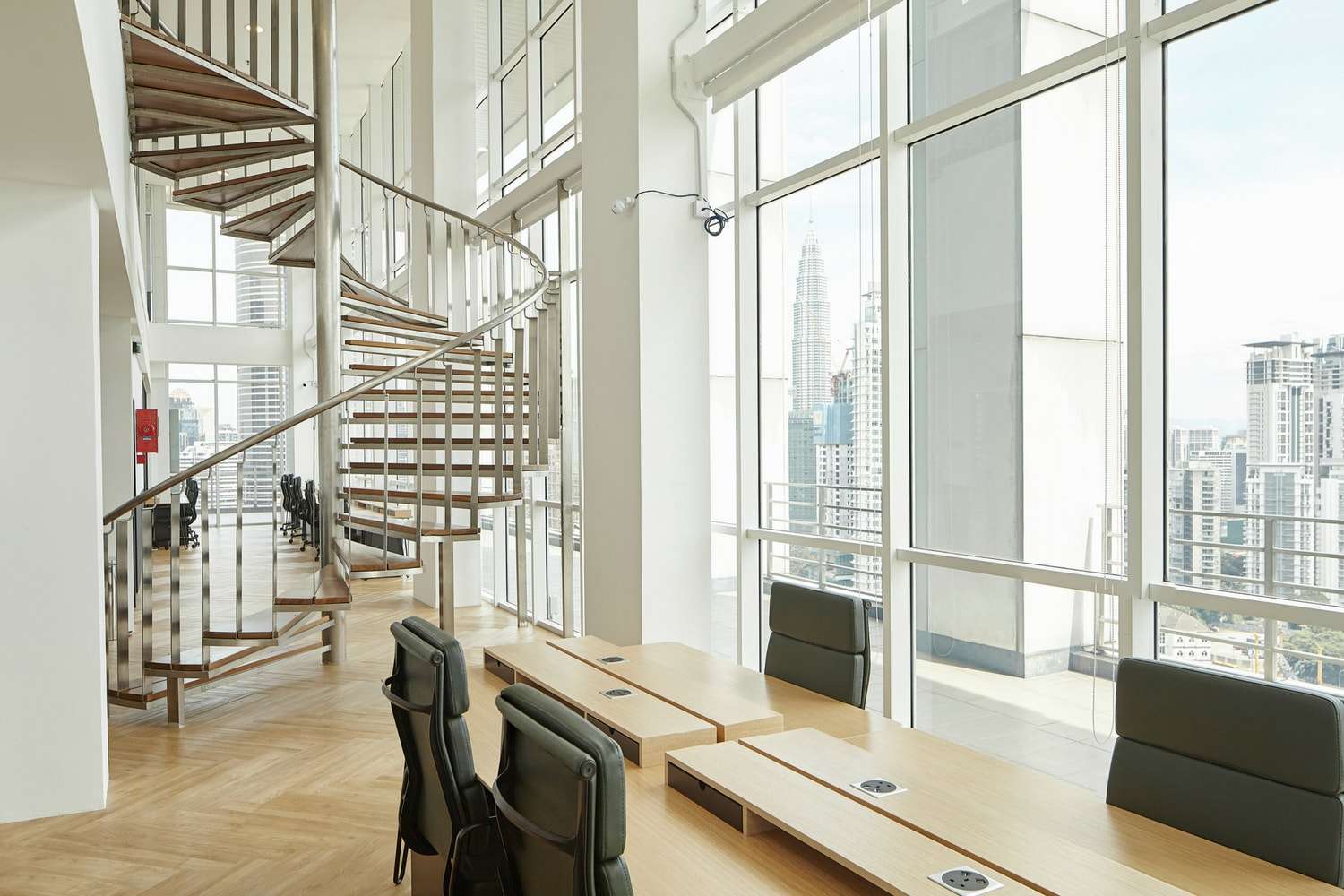 Common Ground Bukit Bintang
We know how it feels to be glued to your desk from 9 to 5, typing rhythmically on keyboards, while stuck in a small, cubicle, no views, no fun at all kind of workplace. The typical office is dreary, hopeless, and will most likely give you an awful case of the Monday blues at whatever point the start of the work week rolls around.
Well now that your business is heading towards the steep side, and your staffs are growing, it may be harder to maintain the productivity. With the understanding that a healthy work style and efficiency comes from your company's ability to feel homey, communicate serenely, and play out their best, that's where flexible offices mark their footprint in Kuala Lumpur. They provide you with large workspaces that can be customized to your own private office.
Read also: Coolest Tech Offices That You Can Find In Kuala Lumpur
If you really want to kick things up a notch continue reading this post as we have compiled some space operators than can cater to a big team!

Common Ground Jaya One nestled within the bustling ecosystem of retail, dining, business suites, and educational centers in the heart of PJ – making it a one stop convenience centre. Its PJ location is no less of a winning workspace, with its greenery, abundance of natural light, chic interiors and it is PET-FRIENDLY! Bring along your fur-baby over to office. If PJ is not in your area, fret not as there are 11 more branches all over Kuala Lumpur and Klang Valley and 1 in Penang.
Locations:
Georgetown, Moulmein
Mutiara Damansara, Nucleus Tower
Ara Damansara, Citta Mall
Damansara Heights, Wisma UOA II
Bukit Bintang, Menara Worldwide
Bukit Bintang, KL33
Ampang, Jalan Kolam Air Panas
Mont Kiara, Wisma Mont Kiara
Petaling Jaya, Jaya One
KL Sentral, Q Sentral
Mid Valley, KL Eco City

TTDI, Menara Ken

Bright, inspiring, open, and inviting, definitely a new way to grind! Working in the fun environment of WeWork will awaken creativity and inspiration effectively throughout the day. What's more, surrounded by people who share passions and love for ideas, you can work comfortably in the like-minded community while growing your business.
Location:
Equitorial Plaza, Jalan Sultan Ismail, Bukit Bintang

A prestigious location? Check. Premium interiors? Check. Compass could be the workplace where sparks of innovation and inspiration can become reality! Sit and work at these L-Shaped tables, designed to encourage discussion and collaboration. More than the whole Compass' functionality, its high interior design may just inspire your next great ideas!
Location:
Menara Standard Chartered, Bukit Bintang

Beautiful white spaces, Scandinavian interior, lovely colleagues, and plenty of creative energy - always a joy to work here! Regus provides a comprehensive range of innovative workspace, from single-person workstations, to office suites that can accommodate your big team! Everything you need is here for a fruitful day of work.
Bangsar South, Horizon Phase 2
Bangsar South, Vertical Tower
Puchong, Setiawalk
Georgetown, Gurney Paragon
Cheras, Visio Tower
Subang Jaya, One City
KLCC, Menara Prestige
Subang Jaya, Menara Summit
Cyberjaya, DPulze
KL Sentral, 1 Sentral
Klang, BBT One
Bandar Utama, First Avenue
Damansara Perdana, Menara OBYU
Petaling Jaya, PJ Exchange
KLCC, Troika
Mid Valley, The Gardens
KLCC, Wisma SDB
Ampang, The Intermark
KLCC, Menara Binjai
Petaling Jaya, The Pinnacles
Bukit Bintang, Pavillion
Georgetown, Menara Boustead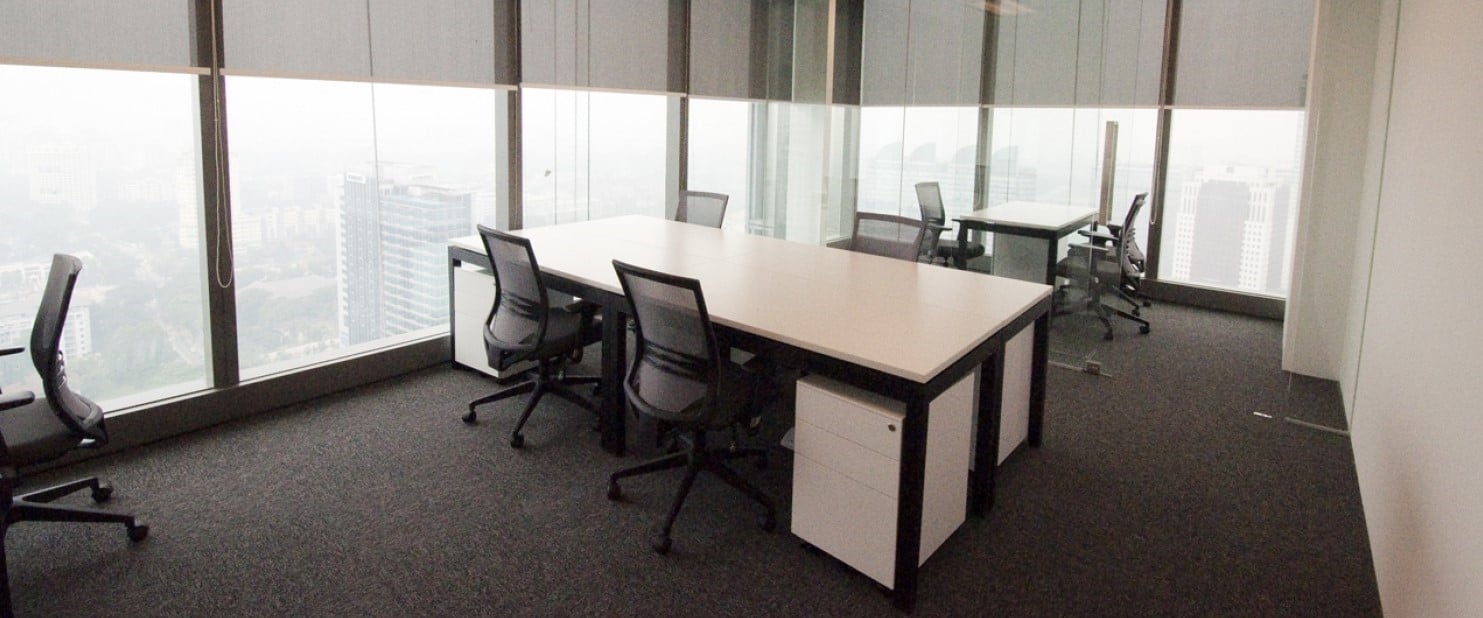 Right in the heart of the CBD on Bukit Bintang is this brimming and light-filled office space, Arcc Offices. There are constant streams of natural lighting through its glass windows and a stunning view of Kuala Lumpur city with some spots of lush greenery. Work closer to your employees in these private office suites while letting them enjoy the serene view, invoking ideas for daily grind.
Locations:
Mid Valley, South Tower
Mid Valley, North Tower
Bukit Bintang, Pavillion Tower
Ampang, Integra Tower
Read also: Do You Really Not Want to Be Office-Bound?

Worq is likewise incredibly Instagrammable for those who drop by your office and adore to share it on their social media accounts. The buzzy coworking space located slightly away from the usual Kuala Lumpur city centre, giving you better accessibility via both driving and public transportation. Attention! Its latest addition to their flagship, Worq KL Gateway will officially open by next month.
Locations:
Bangsar South, KL Gateway
Subang Jaya, UOA Business Park
TTDI, Glo Damansara

Colony has cemented their status as the go-to destination for luxury coworking in Malaysia. Indeed, it is ergonomically designed to every detail with some incorporation of top notch technology services. Its finest-designed touches with a friendly environment make coming to work here a welcoming experience for every worker daily. Vibrant spaces, prime locations and an engaged community, Colony has it all.
Locations:
KLCC, Vipod Business
KL Sentral, Q Sentral
Mid Valley, KL Eco City
Mutiara Damansara, KYM Tower
KLCC, Star Boulevard (upcoming)
An office sets the environment and culture of your company. Once in place, it drives all of productivity into the works. The right office attracts more talents as well as clients and build you business's brand, but a tacky, boring office can put your company's image at a stagnant level.
Whether your team is ready to double or triple its headcount this year, simply check out FlySpaces or talk to our KL Space Expert, Sanjev, via email sanjev@flyspaces.com or call him at +6017 5577369.