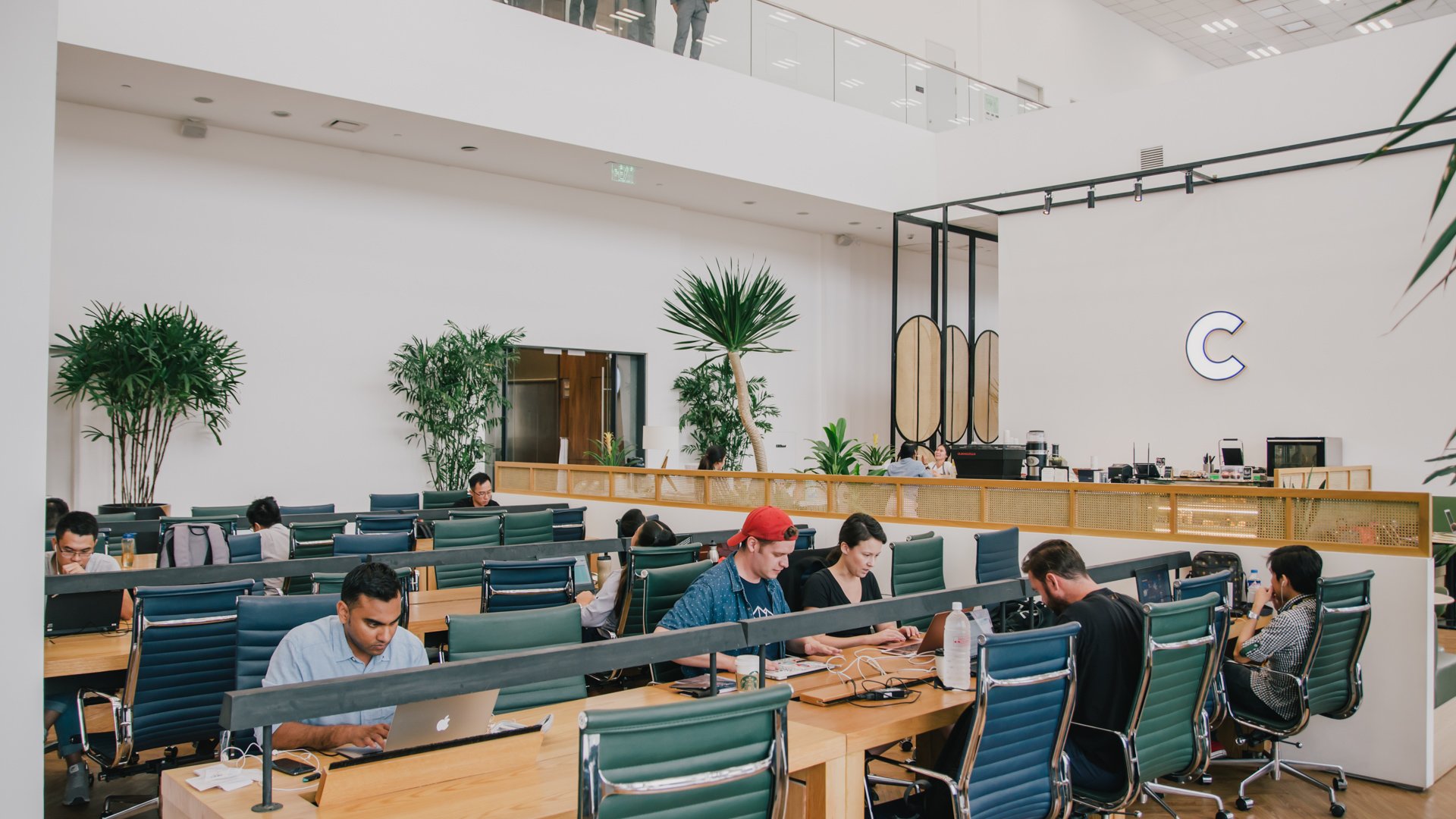 Common Ground - Arthaland, BGC
FlySpaces is proud to have helped over 1,300 companies find workspaces in the past year alone. Our goal is to make it as easy as possible for our clients to find the perfect workspace—all at no additional cost to them. Our clients enjoy the benefit of an easy-to-use website and app, as well as a supportive team of Space Experts ready to help solve any question.
Technology is an indispensable part of our business: from traditional office spaces to serviced offices, coworking desks to meeting rooms and event spaces, our technology has helped to fill over 21,300 seats in the last 4 quarters. We dedicated 2019 to continuous improvement of our technology: just this year, we launched two mobile applications to help our customers and Space Partners, and made changes to our website to create the best experience possible.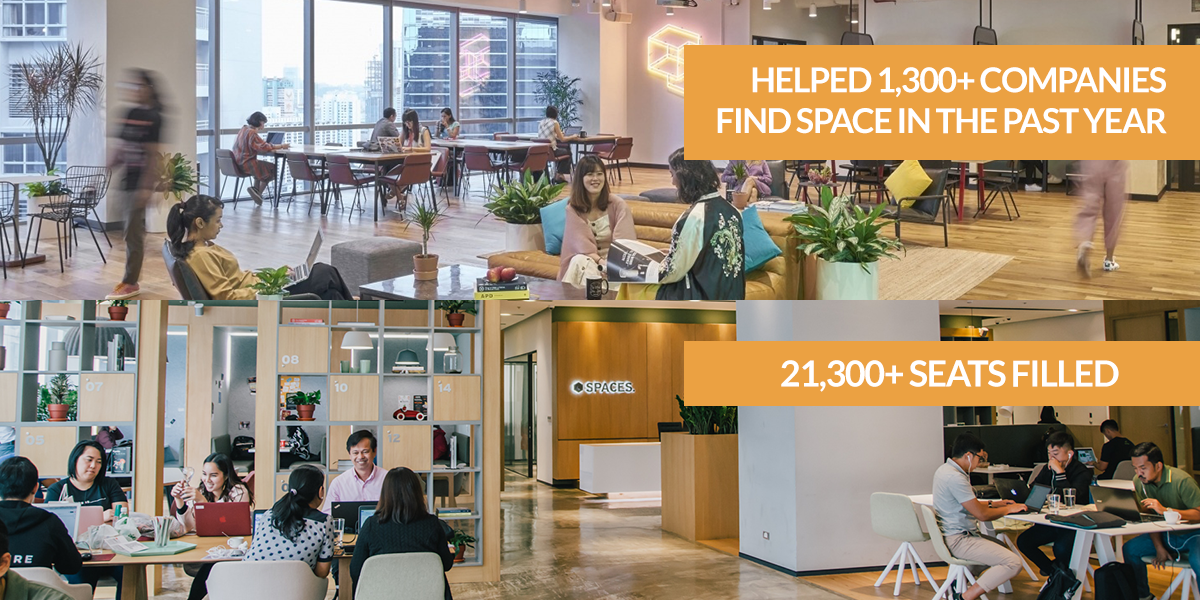 Top to bottom: WeWork - 60 Anson Road, Singapore; Spaces - World Plaza, BGC.
How do we do this? For quick and convenient bookings of your next meeting room, we have designed our platform so you can browse, book, and pay in one sitting. For bigger decisions, like your next office space, you can trust our Space Experts, along with our platform, to find you a space to fit your requirements. This year, we've even expanded our offerings further into more traditional office spaces that you can customize to your needs: we have over 370+ bare and fully-fitted units available for long-term lease, for businesses of any shape and size.
---
Read also: CASE STUDY: How Zilingo Found an Office Space to Call Their Own
---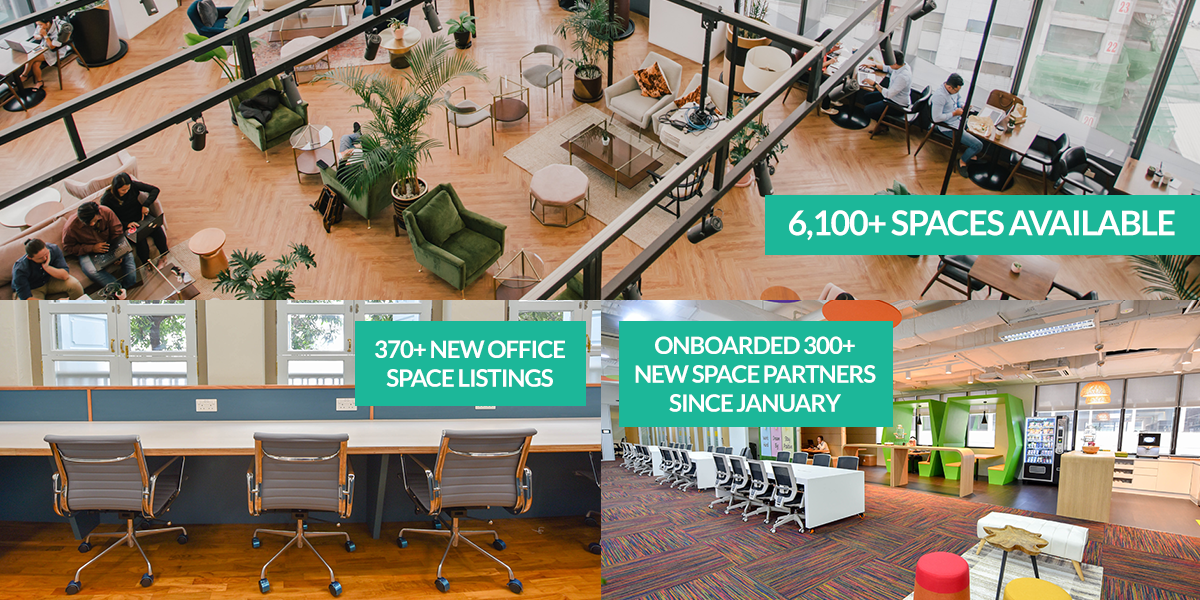 Clockwise from top: Common Ground - Arthaland, BGC | AWRSme Space - Singapore | Fitted Office Space at 10 Stanley Street, Singapore.
We have our Space Partners to thank for our flexible and traditional workspace supply. Together with our Hong Kong platform Quikspaces, FlySpaces offers over 6,100 spaces to clients across the region. Because of this, we can create win-win situations: we help over 1000 potential customers per month by connecting them with our Space Partners, and facilitating deals that would benefit everyone involved. This goes not only for Space Partners with recognized brands, but also for non-real estate companies who offer extra, or unused space in their own offices for sublease. Listing with FlySpaces is free, and provides our Space Partners a convenient way to reach out to customers and fill up their space.
With a new app and website, a growing and diversifying supply, and an expert team that keeps on learning, FlySpaces is even better equipped to empower businesses across Southeast Asia.