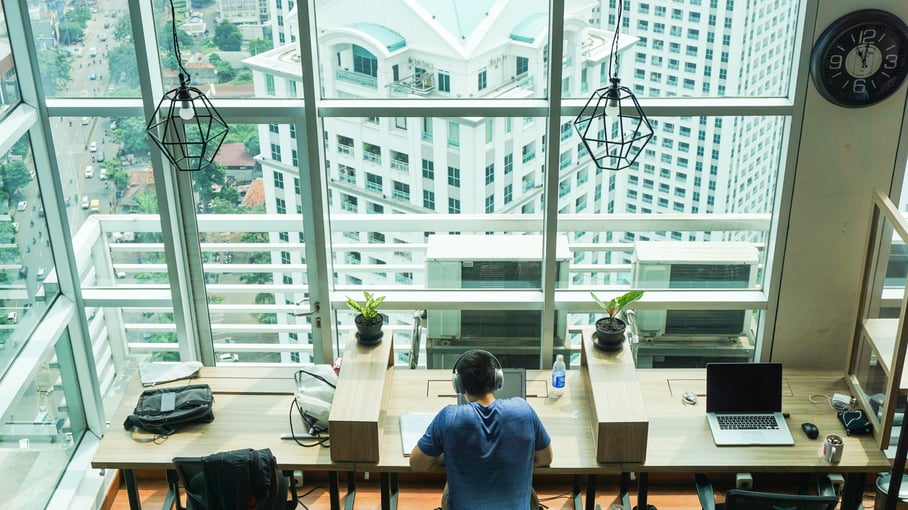 Photo by Al Ghazali on Unsplash
COVID-19 pandemic has revolutionized the way many businesses work and operate. With critical social distancing measures put in place, the workspace has undergone a number of changes to cope with the new normal. The challenge: finding out ways on how to focus and be productive at work.

While the current work setup is indeed a huge shift from the usual workspace, the well-being of employees is definitely the top priority within the new office. Thus, it is important to implement the measures (maintain 1-meter distancing from desks and make sure that intermingling between colleagues is kept to a minimum) while still ensuring efficiency and productivity.


The New Norm: Working From Home
And with the recent community measures, a revised office space may not be sufficient. Now that work from home (WFH) has become a default, many businesses have allowed employees to work remotely, with some even offering flexible working hours. As such, virtual meetings have become the new norm and businesses have begun investing in more tech support to help workers working from home - or remotely - be more efficient and productive.
---
---
Though it might be a change - and at times, a challenge - there are ways to allow the social distancing measures - both within the workspace and while working remotely - to boost our productivity. Here, we discuss some tips on how to be more productive and focus even with the social distancing measures put in place.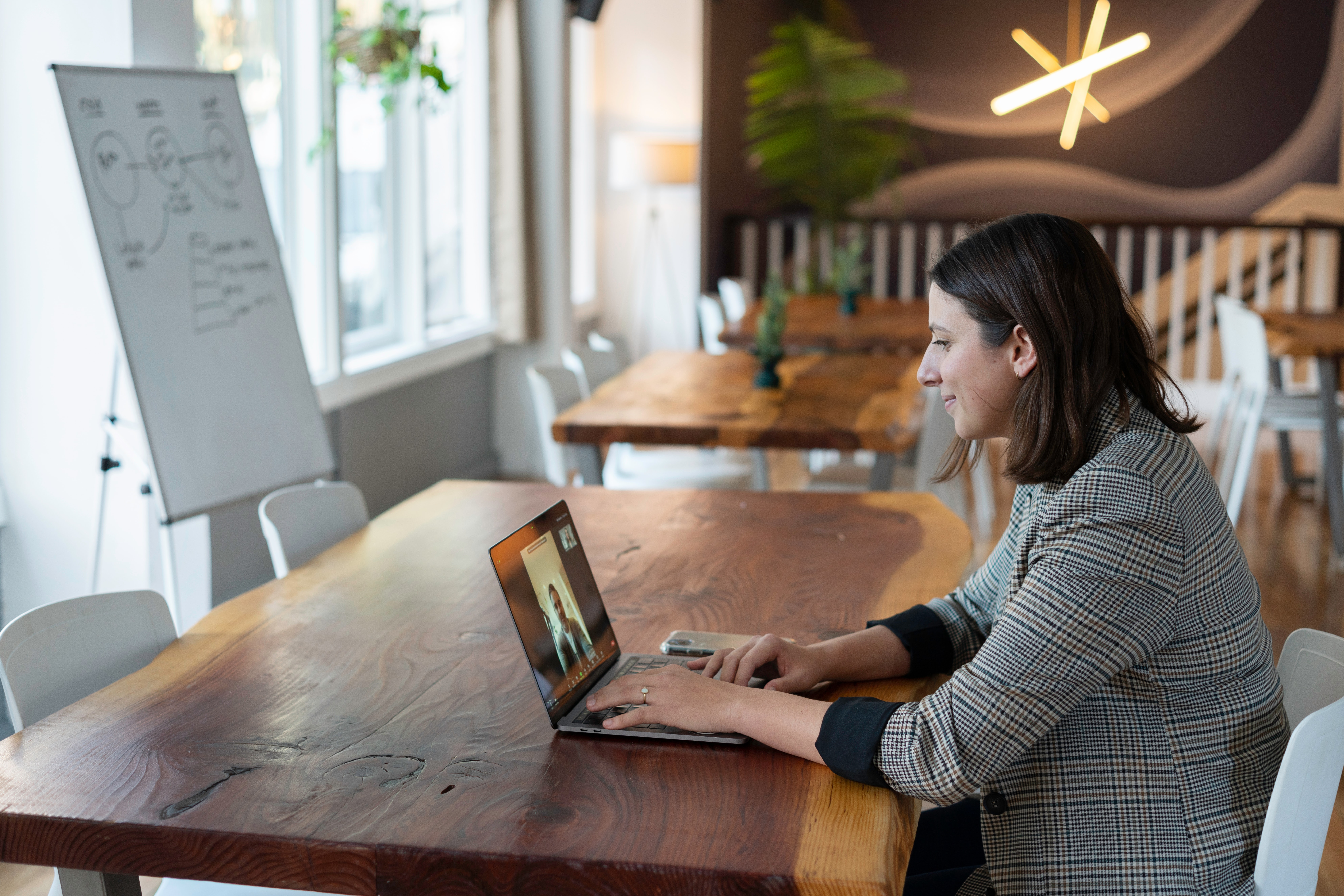 Photo by LinkedIn Solutions on Unsplash
In The Office
#1: Keep things straightforward
Being a meter apart simply means that you are likely more focused and less distracted in the office. Take this opportunity to be more objective with your tasks and efficiently work through your to-do lists. Minimize any unnecessary distractions and only communicate with your colleagues should you need any assistance or questions answered.

---
Read more: New Office Space Trends in Light of COVID-19
---
#2: Less workers in the office, less distractions


Now that companies are required to downsize the capacity of their workforce in the office, this would mean a quieter workplace with fewer distractions. And since intermingling is kept to a minimum - and at times, not allowed - this would allow you to rid off any distractions to ensure you are keeping up with your to-do list. While it may get a little solitary, a quick call or message could help.
When working remotely
#1: Communicate through virtual calls and meetings
Employees tend to feel isolated when working from home (or remotely), which is why it is crucial to plan out virtual calls and meetings to ensure the team is on track with their tasks. This would also allow team members to feel more connected, resulting in improved communication and collaboration, leading to greater productivity.
#2: Utilize productivity tools


From Slack to Notion and even Trello, there are a ton of productivity applications for teams to use while working from home. Such tools allow members to stay on track and understand each other's progress and schedules, ensuring the team is motivated and working efficiently although apart. Plus, it is a good practice to have if you are not one who is used to making to-do lists on a daily basis.
---
---


#3: Take breaks and plan your day thoroughly


It is no secret that working from home may cause many of us to work overtime since there is no longer a need to commute to and from the office. However, it is important to schedule in some break time to ensure you are pacing yourself to prevent experiencing a burnout. To help you adjust, it is also recommended to go about your usual morning routine (whether that may be going about your necessary skincare routine to your uninterrupted breakfast) to slowly ease yourself into the WFH schedule.
---


With over a year into the COVID-19 pandemic, it is clear that businesses have made the shift to the way employees are now working. And in a time where social distancing is indeed the new normal, it is crucial to help workers adapt, thrive, and be more productive no matter the workplace.
Get our free copy to know the ins and outs of coworking and take your business to the next level!