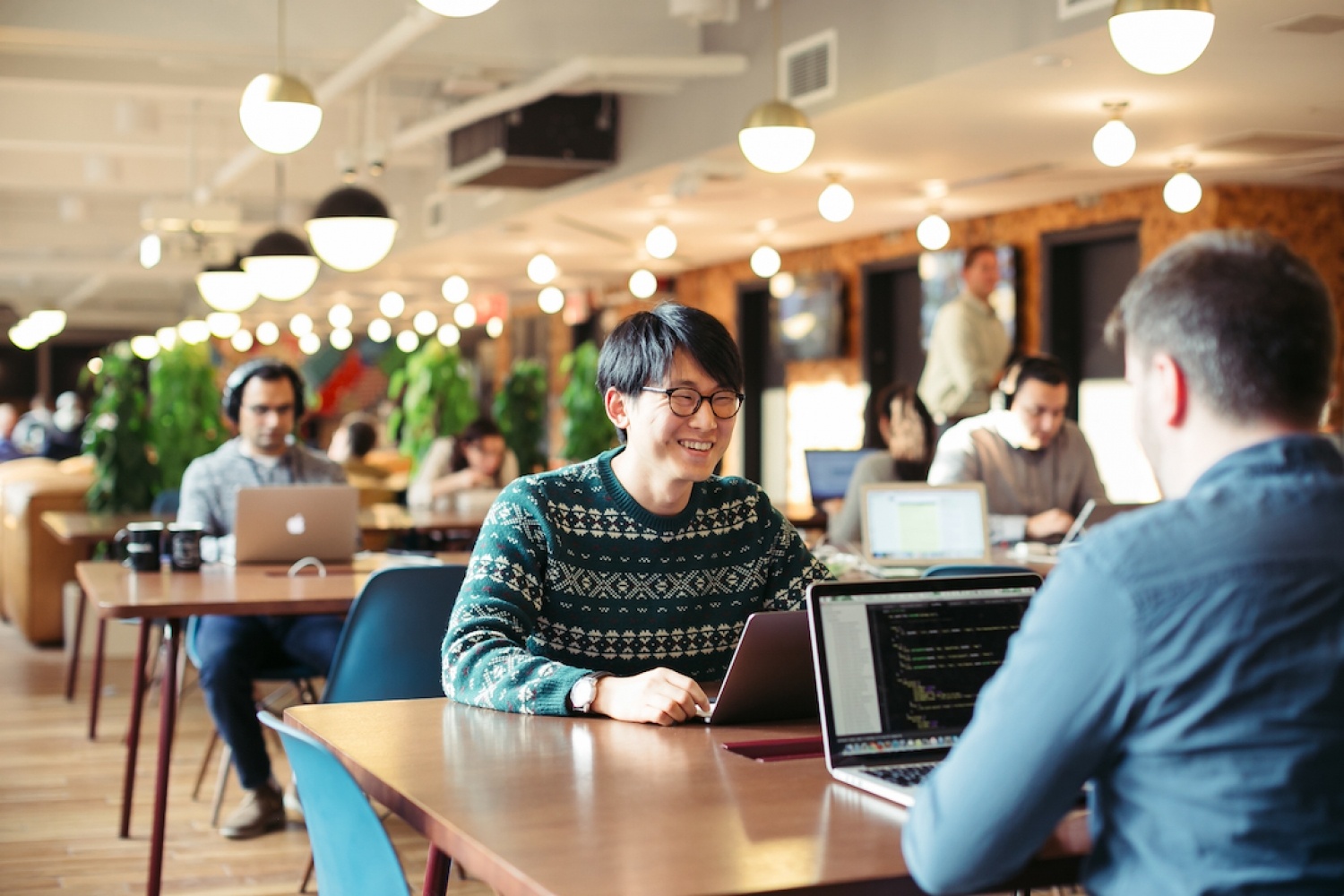 Coworking is growing in popularity throughout the world, a trend that is expected to continue in the coming years. In fact, the number of coworking members in the US is expected to top one million by the year 2022. Much of this growth has to do with the needs of the businesses and professionals that use coworking spaces, but it's also important to consider the ability of space providers to offer a quality coworking experience.
When it comes to providing coworking space, it is obvious that you need to cover basic needs like providing Wi-Fi and desks. However, there is more to creating a good coworking space than simply creating an environment where people can get their work done. Making a space that can positively impact company culture and productivity is important, too.
The following are just a few of the factors that can make a big difference when planning a coworking space.
A Good Manager
A successful coworking space requires thoughtful management. Beyond requiring the day-to-day management of the office space operations, it also means managers need to be community leaders for the people and businesses that work in the space.
A good manager for a coworking space will be good at dealing with people and will know how to connect different professionals when they spot good networking opportunities. More than 70% of coworking members say they have collaborated with other members in the last year.
A good manager can help to facilitate these connections which in turn increases the overall value of the coworking experience.
Read also: Office Interior Photography: Expert Tips for Business Owners
Quality Furniture
Some coworking environments focus heavily on aesthetics when it comes to selecting furniture, but you have to remember that you're decorating an operating workspace. Offering a stylish workplace is good, but you have to balance that with function.
In a survey from Staples, 86% of office workers said they experience discomfort with workplace furniture. To avoid this, seek out ergonomic chairs that provide comfortable support for people to work in. You might even want to offer standing desks for employees that prefer working on their feet. In addition to effective furniture for work, try to offer comfortable fixtures for break areas.
The Right Atmosphere
Feeling comfortable in the furniture is great, but you also want coworking members to feel comfortable in the space. Creating the right atmosphere can vary depending on the type of clients you are trying to attract, but it is generally good to create a space that has a welcoming vibe.
Beyond the practical aspects of desks and chairs, create designated spaces where people can relax. If you are going for a workspace that is a little more fun or casual, you could offer a common area where people can play games and get to know members from other teams.
Read also: What Makes a Great Coworking Space
Food & Beverage Options
People get hungry when they work and there are times when they will not want to leave the office to meet these needs. A good coworking space should have a variety of snacks and beverages available for the members at all times.
Some coworking spaces are even stepping up their coffee game by removing the old communal coffee pot and bringing in a coffee bar that offers a range of high quality options. Features like better coffee and a wide assortment of snacks can be attractive to professionals who are searching for the perfect coworking space.
Instead of just offering a place where people can do their work, a good coworking space focuses on the overall experience it provides. Having the right technology and a stylish décor can be good for attracting new members, but it is the experience of the space that keeps them coming back.