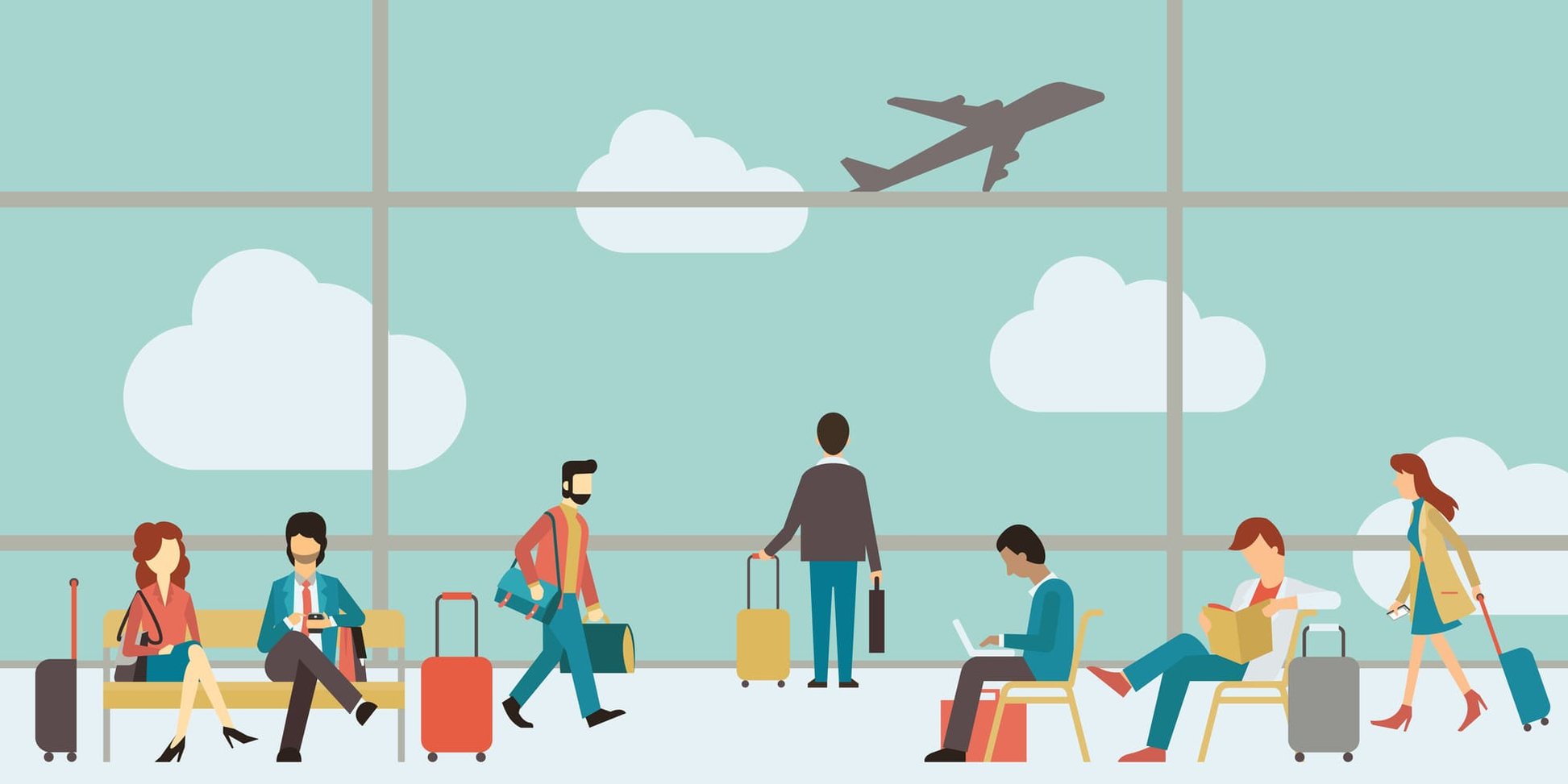 Going to Singapore as a tourist is very different from going there on business. When going as a tourist, you will most likely have an itinerary and travel services already prepared for you. Depending on where you'll be coming from, you may not even need to secure a visa.
You might be able to cram your preparation for a tourist trip in a day or two, but you will need a lot more time when preparing for a business trip.
Here's a short checklist that might help speed up the process.
1. Prepare Necessary Documents
First of all, you need to prepare your travel documents. Make sure to be ready with your passport, boarding pass and, if applicable, return ticket. If you're doing business in Singapore even for just a few days, you will need to secure a working permit from the Singapore Ministry of Manpower.
Familiarize yourself with Singapore's travel and business policies so you won't be caught off guard while you're there. For example, work permits are only available individually, and cannot be applied as a family. Depending on the sector you will be working in, you may be required both a medical examination and medical insurance. Depending also on how long you will be staying, you may need a pass instead of a permit. You can check out the different passes, requirements and application process on their website, http://www.mom.gov.sg/passes-and-permits.
You may also be required to bring business documents such as contracts, records, and portfolios. Prepare these ahead of time in soft and hard copies so it's always within reach. When travelling, it's also better to have these in your hand carry.
2. Create a Business Itinerary
Before the trip, prepare your work calendar so you know what tasks you'll have to complete while you're there. TinyCalendar is a great free app that is available for both iOS and Android users. Like Google Calendar and Apple Calendar, all the tasks, deadlines, and events you input will be available across multiple platforms. You can also buy certain features that will allow you to send event invites and setup recurring events.
Don't forget to give yourself ample time to accomplish all of these tasks. Remember to allot time in between meetings and tasks, just in case some of them have to be rescheduled. It also won't hurt to plan any personal excursions that you plan to take.
If you're looking into simplifying time consuming tasks like handling your business' finances, Singapore Accountants can help. This company can help your business with its core activities by providing personalized services that include accounting, tax preparation, HR services, and many more.
3. Book Your Accommodations
Singapore, MetroResidences
Since Singapore is a popular tourist destination, booking accommodations can be a real challenge. For a few days, a hotel might be convenient, but for week or month-long trips, it will be better to look into renting an apartment. You can contact MetroResidences to help you book your accommodations. MetroResidences is Singapore's leading corporate accommodations specialist. They offer thousands of options, from studio units to multiple-bedroom lofts in places like Changi and Jurong.
4. Get to Know the Place You're Staying and Working In

Singapore, JustCo
Singapore might be a small country, but it's made of many diverse districts. Use Google Maps and StreetView to find out the street names and see what the area looks like in real time. Research about MRT and bus routes, familiarize yourself early on with the commute. Other than the commute, find out the location of necessary services.
If you're looking for a workspace, FlySpaces offers a wide range of short-term workspaces that include private offices, coworking spaces, meeting rooms and many more all over Singapore. These workspaces are very accessible and offer various amenities that are catered to your needs. An advantage to working in these spaces is that they are situated near the central business districts of Singapore, hence it will be very likely to be nearby your living quarters.
5. Pack Your Bags and Enjoy
Before you start packing, create a list of everything you'll need for your trip. Check with your airline for your baggage allowance and find out what you're not allowed to bring on your flight. You should also equip yourself with travel accessories such as an all-purpose charger, power bank, portable wifi router, and adapter plugs.
Make sure to pack enough weather and occasion appropriate clothes during your stay, but also be careful not to pack too many. Laundry services may be expensive especially if you're staying at a hotel. Don't forget about toiletries, and other personal effects.
Most of all, don't forget to enjoy! It's great to do business in Singapore, but with its dynamic city lifestyle and friendly community, it is also a destination for having fun.