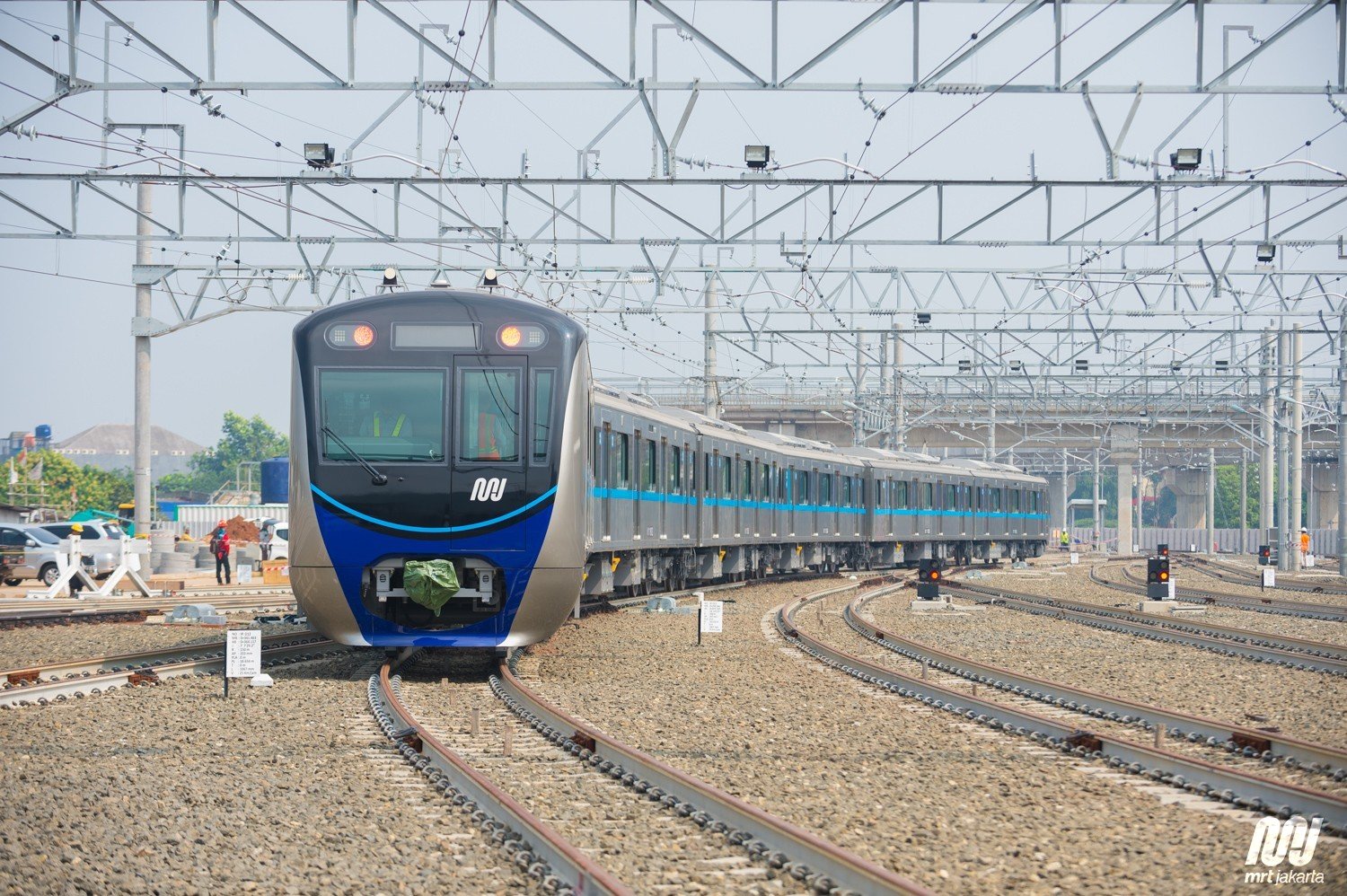 The wait is (almost) over! After 6 (grueling) years of constructing the MRT - a project that began in 2013, Jakarta is finally ready to launch their first major transportation breakthrough. Inhabiting approximately 30 million people, (Greater) Jakarta is the most populous city in Southeast Asia and a solution to the infamous traffic honestly could not come any sooner. With the option of taking the MRT, the road along the main commercial areas where the restaurants and shopping malls are would be less congested. The MRT route is set to also include major business districts in the city meaning many offices buildings around the area will receive that much needed accessibility, easing the everyday commuters journey to and from the the workplace.
This article will discuss in detail about the MRT as well as top serviced offices and coworking spaces that will benefit from it.
Everything MRT Jakarta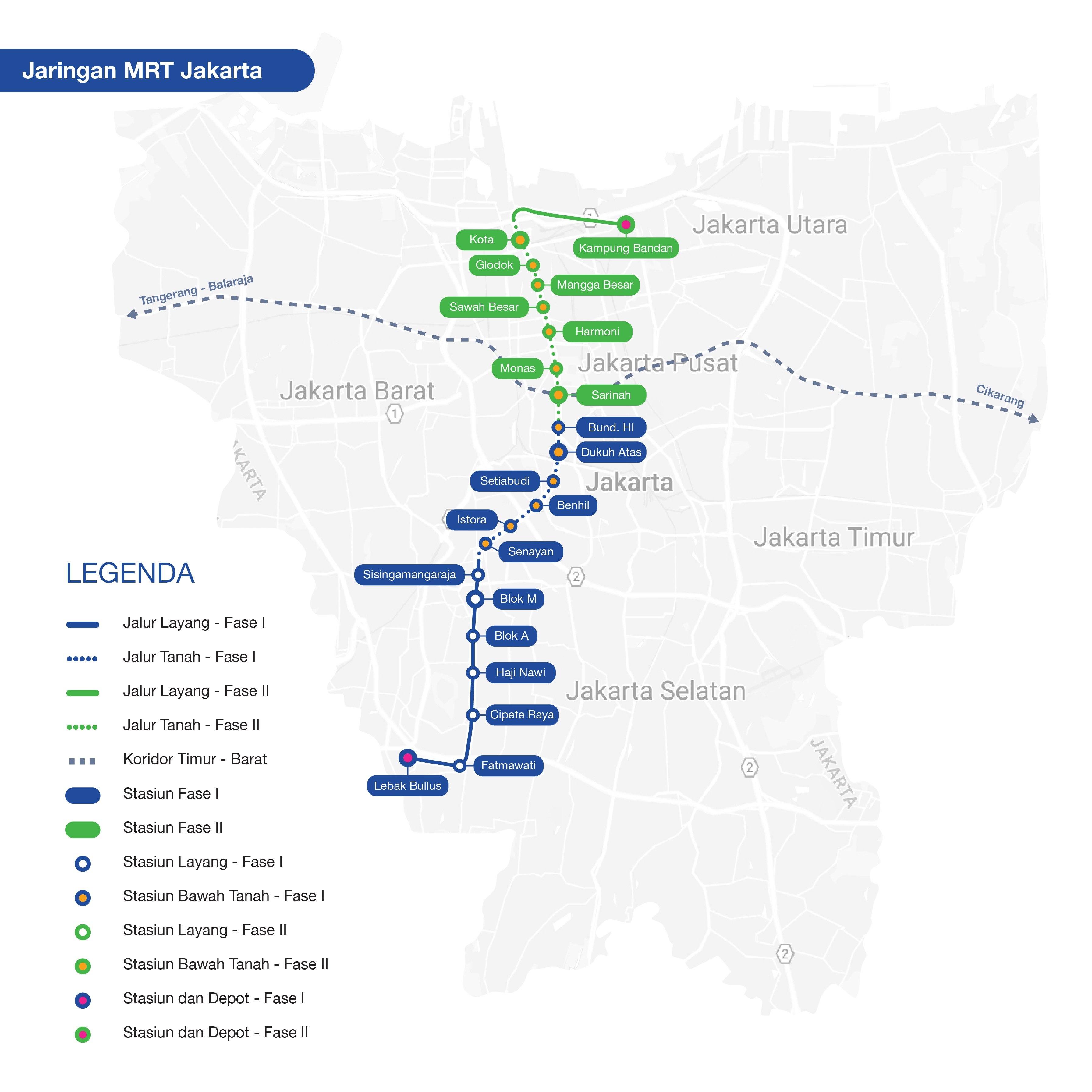 Phase 1 of the North - South MRT line will stretch from South to Central Jakarta, starting from Lebak Bulus to Bunderan HI, taking approximately 30 minutes to cover the 15.7km distance, covering areas such as Senayan and Setiabudi which eases commuters going to major business districts such as Kuningan and SCBD. Phase 2 of the construction that will connect Central to North Jakarta, covering 7.8 km is estimated to be completed in 2024.
Phase 1 of the MRT is officially complete and is now in a trial run phase that commenced on March 18 and will be ending on March 23. Provided everything goes accordingly, the MRT will be available for public use on March 24 and open for commercial use on April 1 so there is a good chance that it will be tariff-free in the transition.
Tariff and Timing
While the official tariff rate is yet to be decided, it is estimated to be somewhere between Rp 8,000 to 10,000 per 10km. What we know for sure, the price is considerably subsidized by the government to make it more affordable to the public.
The MRT is set to run from 5:00 to 23:59 everyday. The trains will run at 10 minutes interval and reduced to 5 minutes during rush hour to accommodate the increase in traffic.
Facilities & Integration
The government has done more than just subsidizing the fares to encourage people to use it. They have also made it convenient and comfortable in two ways. Firstly, providing facilities one would expect such as, toilets, AC, CCTV, and ticketing. But also going out on a limb to provide, commercial area with WiFi, prayer room, mother's room, and disabled friendly facilities. Secondly, the MRT is also set to connect with the existing transportation services namely the LRT and TJ (TransJakarta) bus systems. There will be intersections to transfer to TJ buses, available in Major MRT stations namely (and probably more to come):
Lebak Bulus
Blok M
Senayan
Istora
Benhill
Setiabudi
Duku Atas
Bunderan HI
The Jakarta administration is also planning an integrated payment card that can be used in MRT, LRT, and TJ using an electronic fare collection system (EFC) and also a joint venture between the 3 enterprises that operate the respective transportation solutions for ease of administration and management.
---
Read also: Jakarta's Golden Triangle: Your Guide to Work-life Balance
---
Top Offices with Convenient MRT Access
WeWork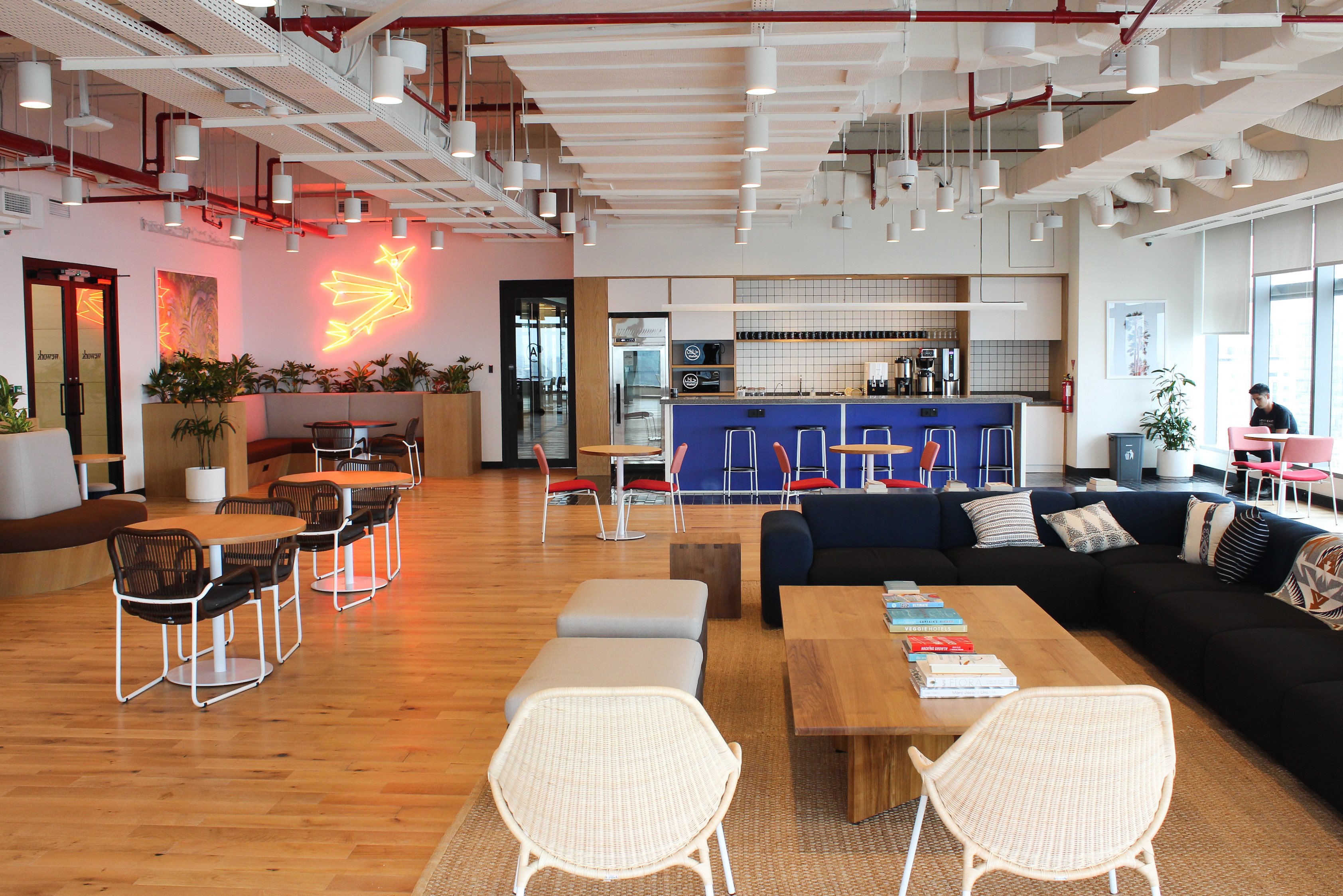 Location: Menara Astra
Nearest MRT station: Setiabudi
Located in a grade A building in a prime location, WeWork Menara Astra has just about everything from an absolutely stunning 360 view of Jakarta to freshly made coffee by their very own barista. The fact that it's just 8 minutes walk from the Setiabudi MRT station (with a connected basement to the building) is just icing on the cake!
Location: Mayapada Tower
Nearest MRT station: Bendungan Hilir
Our latest 'Marquee' addition to the list of renowned serviced offices brands on the platform. With 11 centers spread across Jakarta and all round excellent service makes a Marquee a great choice for your business.
Location: Chubb Square
Nearest MRT station: Dukuh Atas
On top of the fashionable and cozy coworking space design, one of the first GoWork locations in Chubb Square is now super accessible. Just 350m away from the newly built Dukuh Atas MRT station gives office hunters more reason to check out the space!
---
Read also: Offices in Jakarta with 24/7 hour access
---
Location: Sequis tower
Nearest MRT station: Istora
Aside from the all round fantastic facilities and amenities provided by the top coworking space provider in Singapore, the newly built JustCo center in Sequis Tower is just a 7 minute walk away from Istora MRT station.
Location: One Pacific Place
Nearest MRT station: Istora
Having luxury attached to their brand image, CEO SUITE's centers are almost always placed in a prime area of the city and this one is no exception. Their center in One Pacific Place is just 4 minutes away from Istora MRT Station.
Location: Sampoerna Strategic Square
Nearest MRT station: Bendungan Hilir
Strategically located in one of the most prestigious building in Jakarta, The Executive Center oozes class from the reception area to the office space, with leather finished sofas, marbled flooring, and a great pantry.
Location: Metropolitan Tower
Nearest MRT station: Fatmawati
UnionSPACE continues to expand their presence around Jakarta with great spaces and now even greater accessibility to their space. Their location in Metropolitan Tower is a great addition to flexible spaces in South Jakarta!
Location: Jl. HOS. Cokroaminoto No.84-86
Nearest MRT station: Bunderan HI

The space in Vamonos resembles a resort like workspace with a colorful and dynamic interior. With the addition of Bunderan HI MRT station, this coworking space can be reached within 15 minutes walking or 3 minutes on wheels!
Location: Office 8
Nearest MRT station: Senayan
It's hard to beat VOffice in terms of the service you're getting with the price you're paying. This all-in-one, reliable serviced office has more than 10 locations in Jakarta for you to choose from. Their centre in Office 8 is just a minute away from the Senayan MRT station, how convenient!
The MRT is estimated to transport 130,000 passengers per day when it begins commercial operation, which should reduce the number of people using motorized vehicles. This is a huge step forward in easing the traffic congestion but more importantly reducing the amount of money lost to traffic jams in Greater Jakarta which is estimated to be Rp 65 billion (US$4.6 billion) annually. Hopefully the completion of the MRT would be the start of something bigger for Indonesia!