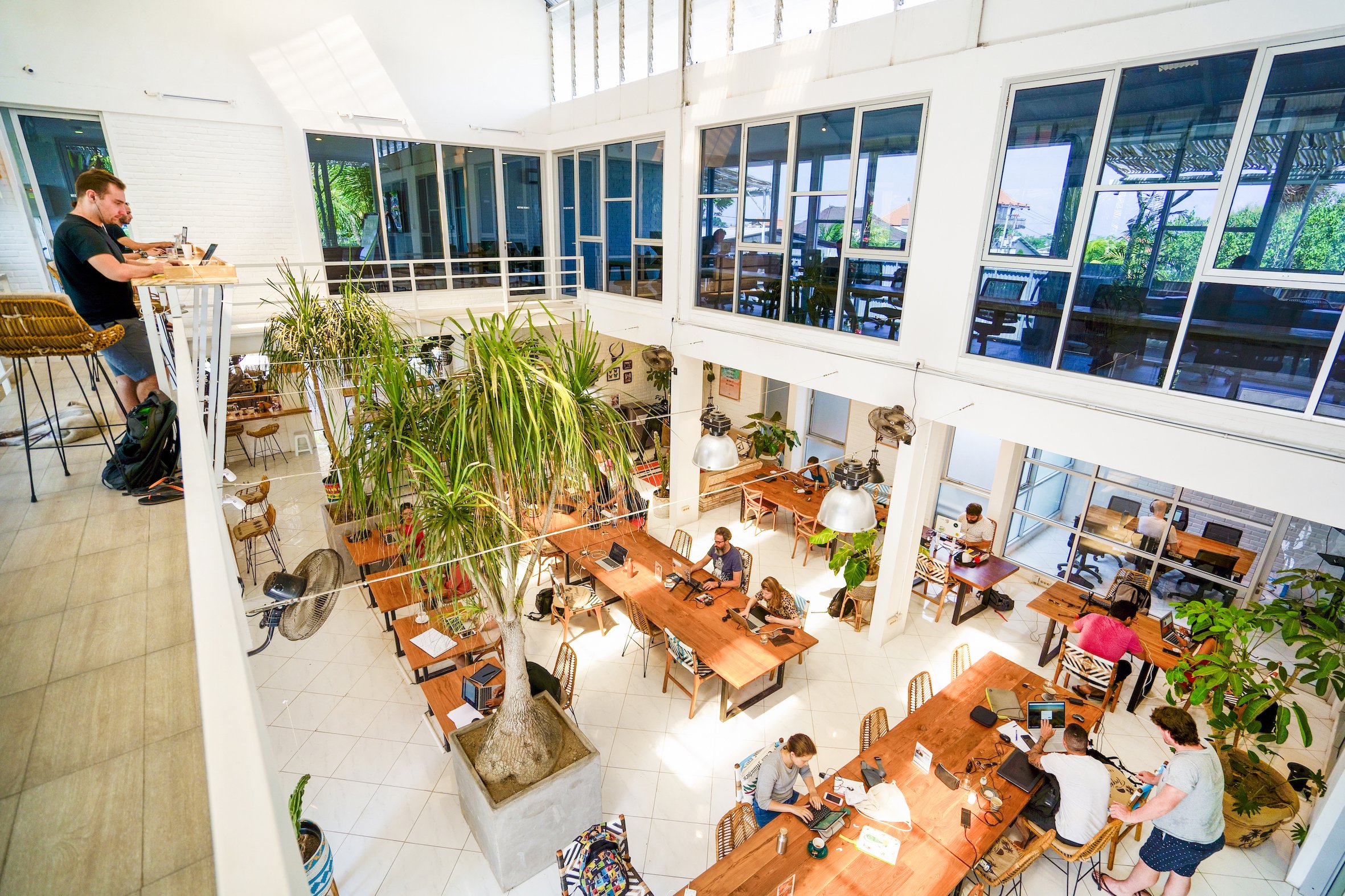 Tropical Nomad, Bali
Congratulations! If you're reading this means you've stepped into the future... of workspaces. As cliché as it sounds, there's some merit to that. According to a report by JLL, flexible offices are in their supply and demand historical high at the moment. Welcome to a more flexible future!The demand for flexible office is also likely to pick up quickly as the startup and gig economy continue to flourish globally. Let's not forget about the fact that the big boys in the industry like IBM, UBS, and Facebook have joined the party. This is a telltale sign that demand from large companies is likely to pick up. For modern Small Medium Businesses (SME), a flexible workspace is a leaner alternative compared to a conventional setup. In comparison, flexible workspaces are far more flexible, affordable, and readily available. For large corporations, one appeal may lie in the hub and spoke model, meaning, their employees are able to work beyond the boundaries of their organization.

When moving into a conventional office space, price and location are undeniably the 2 most important factors to consider. However, when considering a flexible workspace there's much more to it than that. So without further ado, let's go through a few important things to consider when moving into a flexible workspace!
Types of Flexible Workspace
The term flexible workspace is actually rather broad and it consists of different types of workspaces. The concept however, follows a similar theme of being in a shared space, plug-and-play, and usually with a shorter-term lease thus, flexible. Admittedly, it can get quite confusing for people who are used to a conventional concept of office space and thus beckons the question - "what space is right for my business?" It's difficult to answer because it really does depend on the business.
Generally speaking, below are the commonly used terms and scenarios in brief:
Hot desk / Dedicated desk
Renting coworking desk (hot/dedicated) is suitable for a freelancer, nomadic entrepreneurs, and even a smaller team of 3-4 people that can conduct their business remotely. It's a great fit for a graphic designer, copywriter, or digital marketing agency for example. It's a relatively low cost option and gives you the opportunity to be a part of the community and meet new people and maybe even clients!
Coworking Space (private office)
A coworking space is better suited for companies that desire a more collaborative culture that only require basic infrastructure such as fast-speed internet, storage, and a simple pantry. Although, coworking spaces these days have a much more holistic offering than back in the days. Coworking spaces typically also require lower cost and commitment as compare to serviced office. This is attractive to smaller tech-based companies which are growing in numbers.

Serviced Office
A serviced office is suitable for companies that require comprehensive administrative support and a quiet, professional environment to work in. The natural fit would be a law or consulting firm that deals with corporate clients on a day-to-day basis.
Virtual Office
Virtual office is the most cost-efficient business office solution. There are various packages available that allows your company to have a dedicated land line, professional live receptionist, corporate mailing address, and voice mail boxes. This could be a solution for businesses that want to have an extended office in another country or businesses that are just starting out and tighter on the budget.
Workplace Vibe
One of the downside of flexible workspace is the lack of customization, but different space operators have different approaches to their workspace and dare I say they all look remarkable in their own ways. To give you a general idea of the popular categories of workspaces:
Premium and professional
Stepping into these type of workspaces gives the feeling of luxury and class. Typically fully-furnished with leather, mahogany, and other kinds of high-end finishes creates a premium look to its lounges and private offices. It's also sure to be complemented with excellent service and a spectacular view.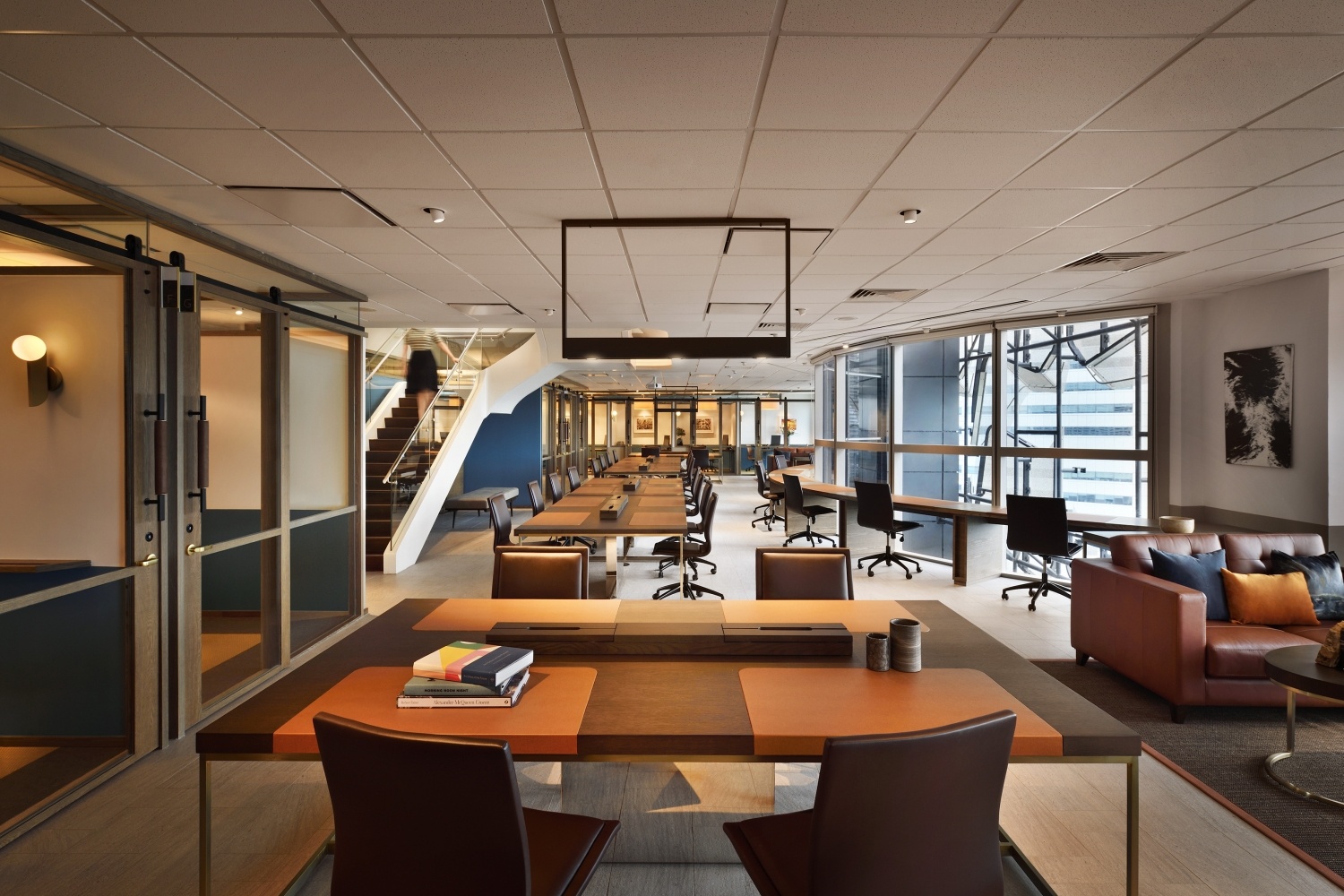 The Great Room, Singapore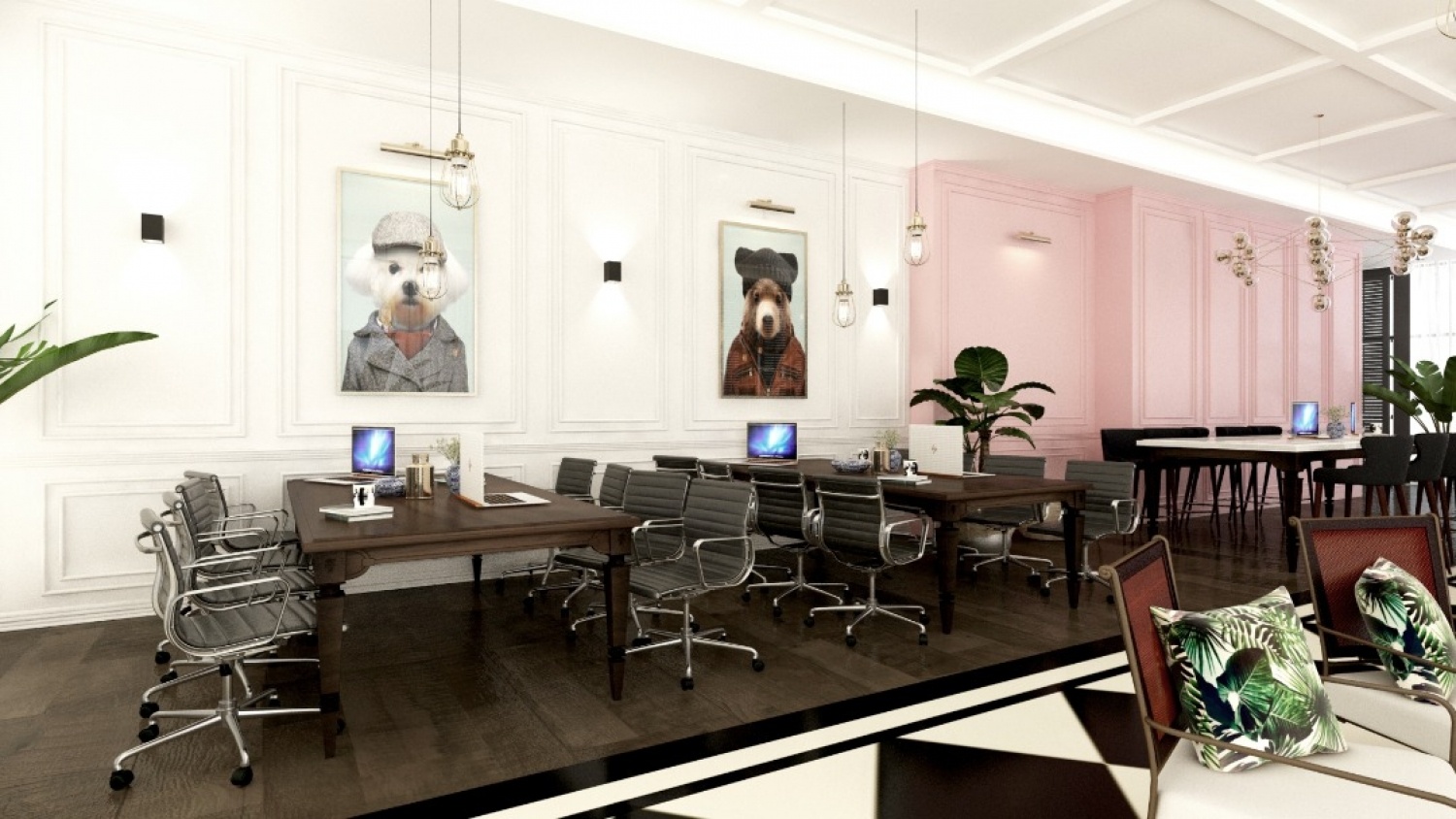 Colony, Kuala Lumpur
Modest and casual
The design of these spaces are down to earth with simple furnishings and the approach is often quite youthful and lively. You can expect a diverse community with members in different industries and they are usually not shy to start a conversation!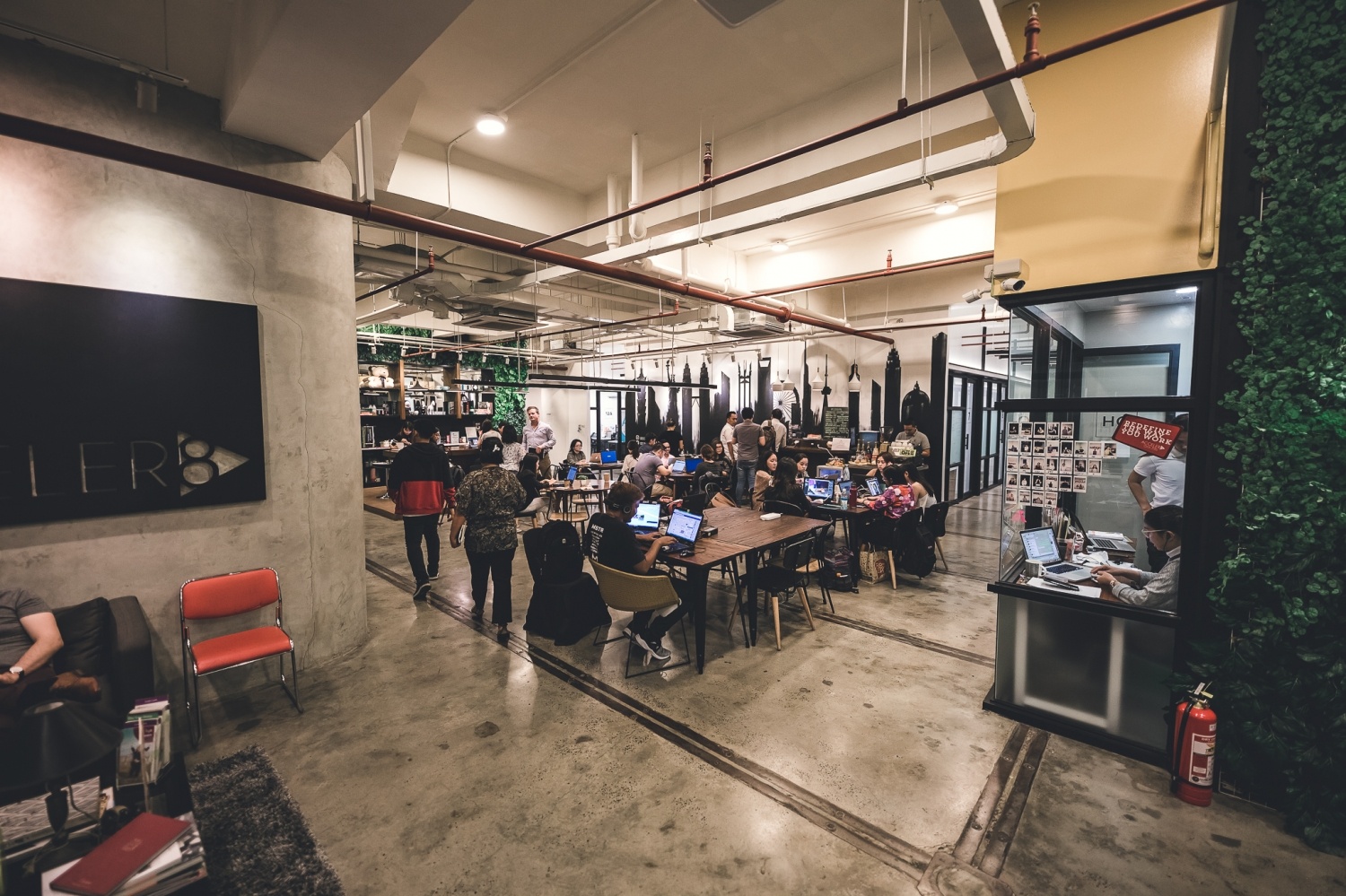 Acceler8 by UnionSPACE, Manila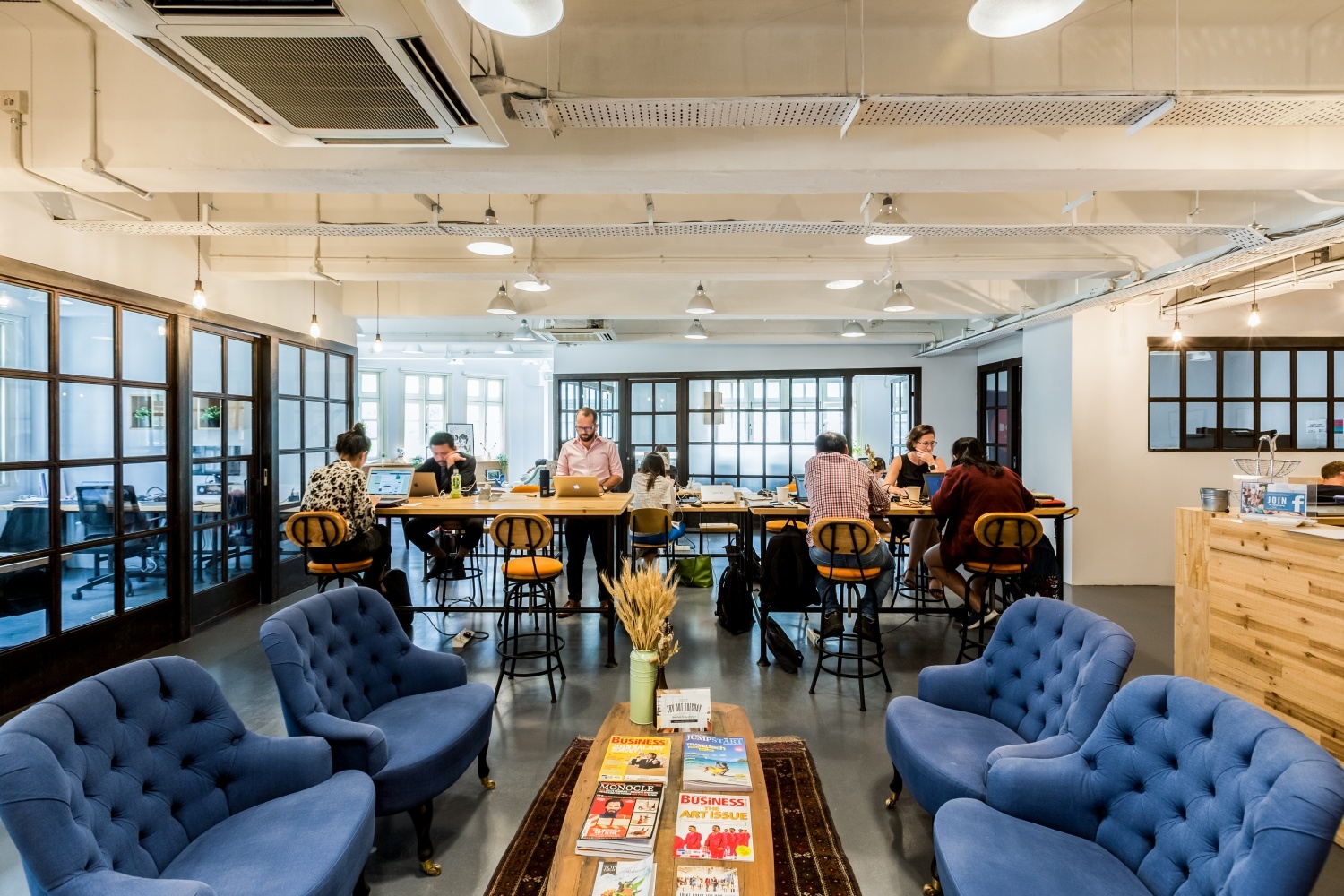 The Hive, Singapore
Fun and lifestyle
This category of workspaces takes a well-balanced approach to work. It is designed with plenty of open spaces, passage for natural lighting, and plantations that it makes you feel like you're in a resort. The idea is that the workplace is so much more than just a place to work!

Common Ground, Kuala Lumpur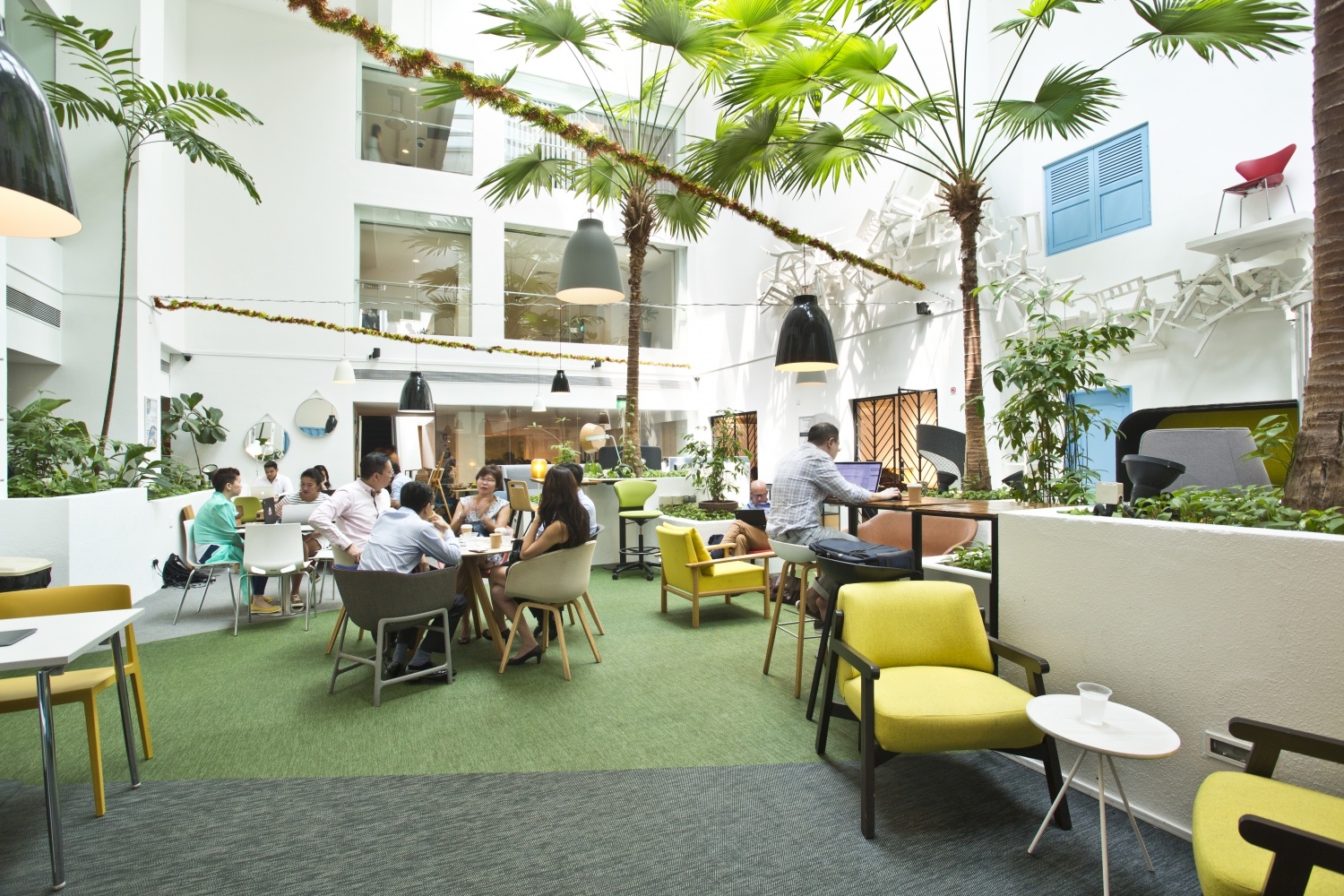 ClubCo, Singapore
Modern and minimalist
As Leonardo DaVinci once said "Simplicity is the ultimate form of sophistication." Taking this to heart, these space operators generally have a clean and open space concept. The details and floor plan are simple, straightforward, and uncluttered for the most efficient and comfortable working experience.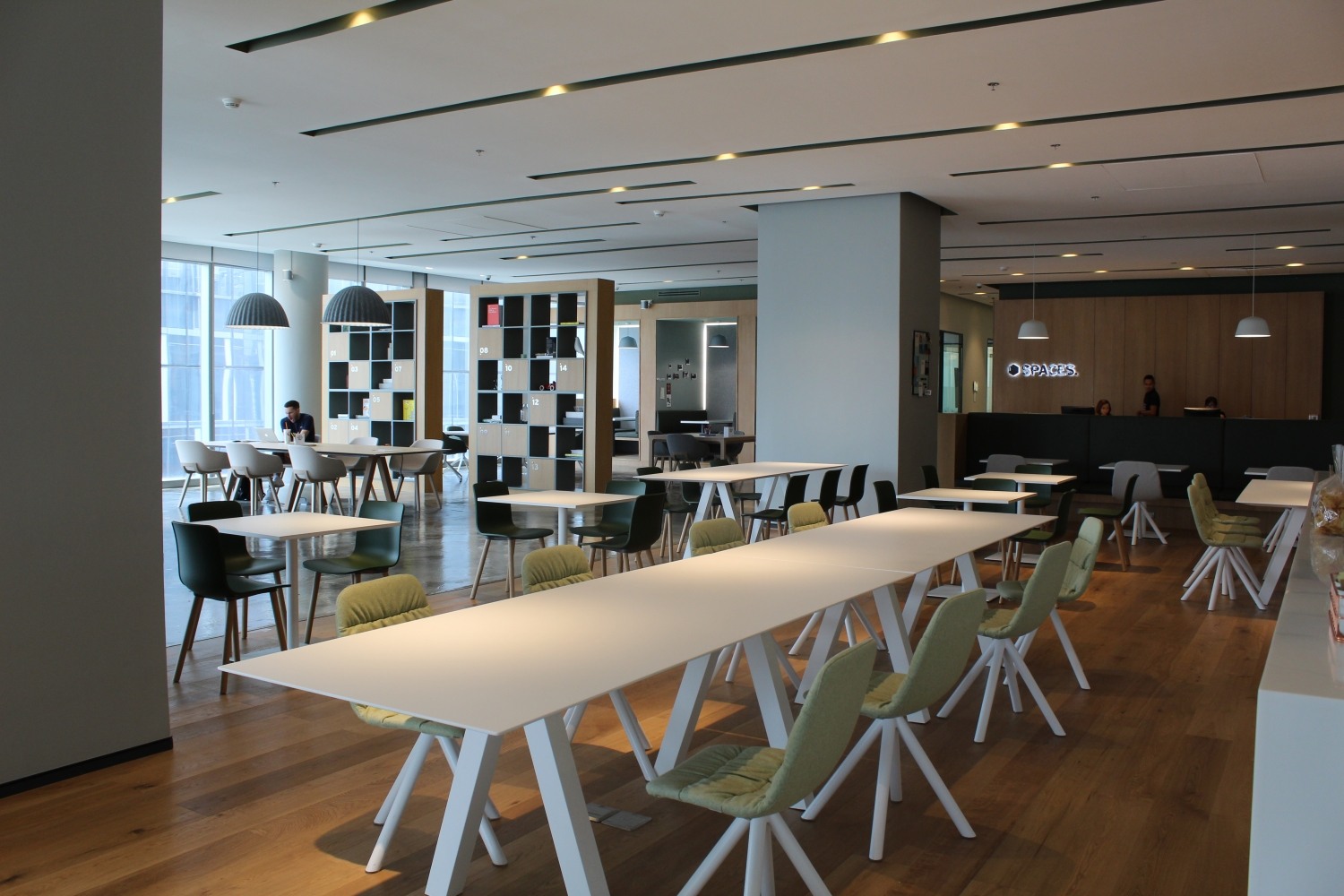 Spaces, Manila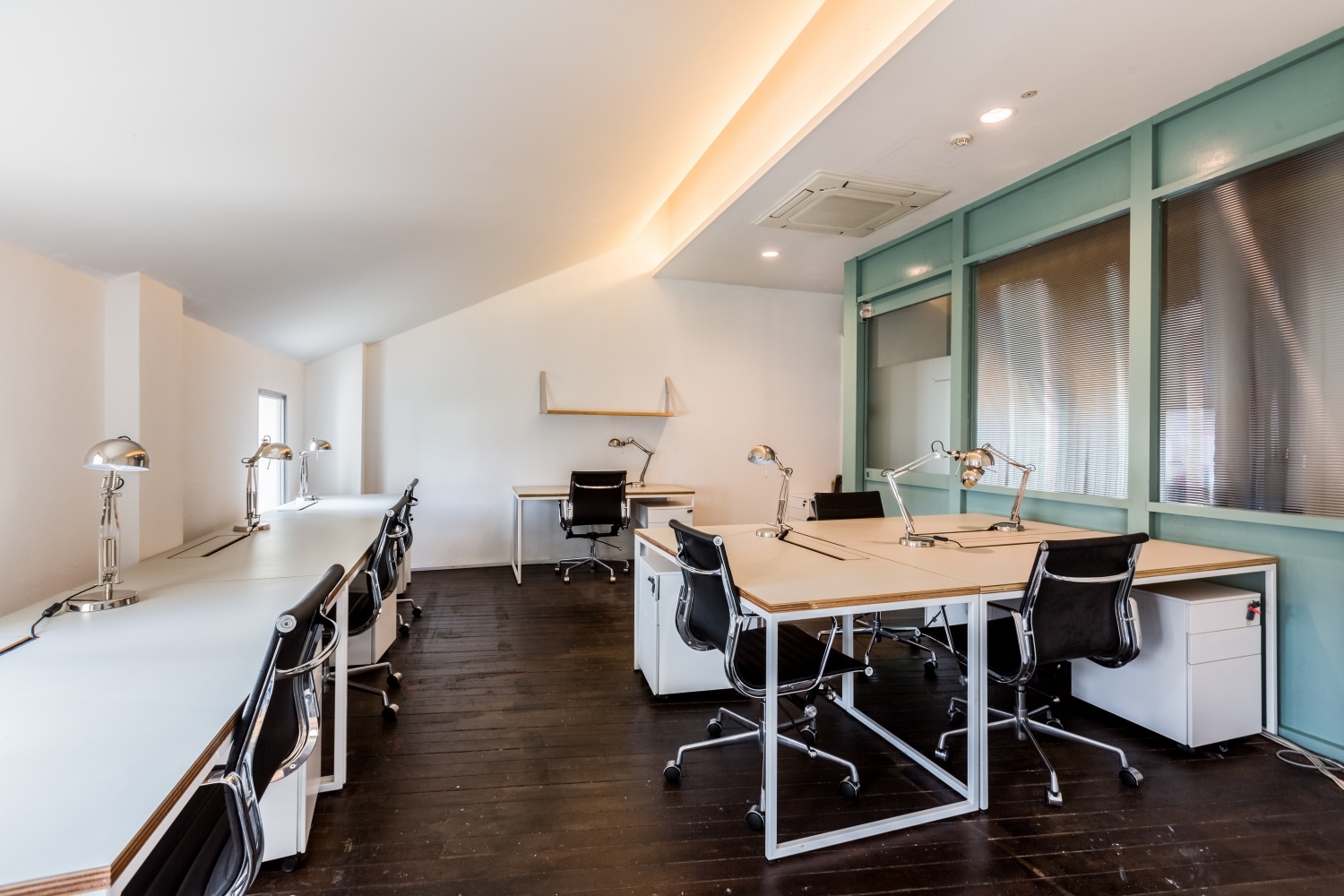 The Working Capitol, Singapore
There's a bunch to choose from and one that will definitely float your boat. There are even a few wellness-based coworking spaces with in-house fitness facilities such as gyms, pilates studios, yoga rooms, and so on.
Community
Community is a key element to the concept of coworking and space operators with the help of their community manager in each location who will curate and present it as added value to their tenants. Yet, people are still unsure of what community in a coworking space entails and how it can benefit them. In truth, building a close-knit community proves to be a challenging task but if done correctly, members of the coworking space would have opportunity to network, build connections, obtain potential clients, and collaborate on projects with other members through in-house social events such as Wellness Wednesday by WeWork, as well as workshops and seminars. But a great community means more than just events, it also means having a healthy ecosystem where members come together to work and socialize in organic ways.
Read also: Does Community in Coworking Spaces Really Matter?
Amenities
Having great amenities also helps to build organic relationships between members of the workspace. Having a breakout room with facilities such as a ping-pong table, pool table, and PlayStation encourages members to interact in a causal, non-work related manner.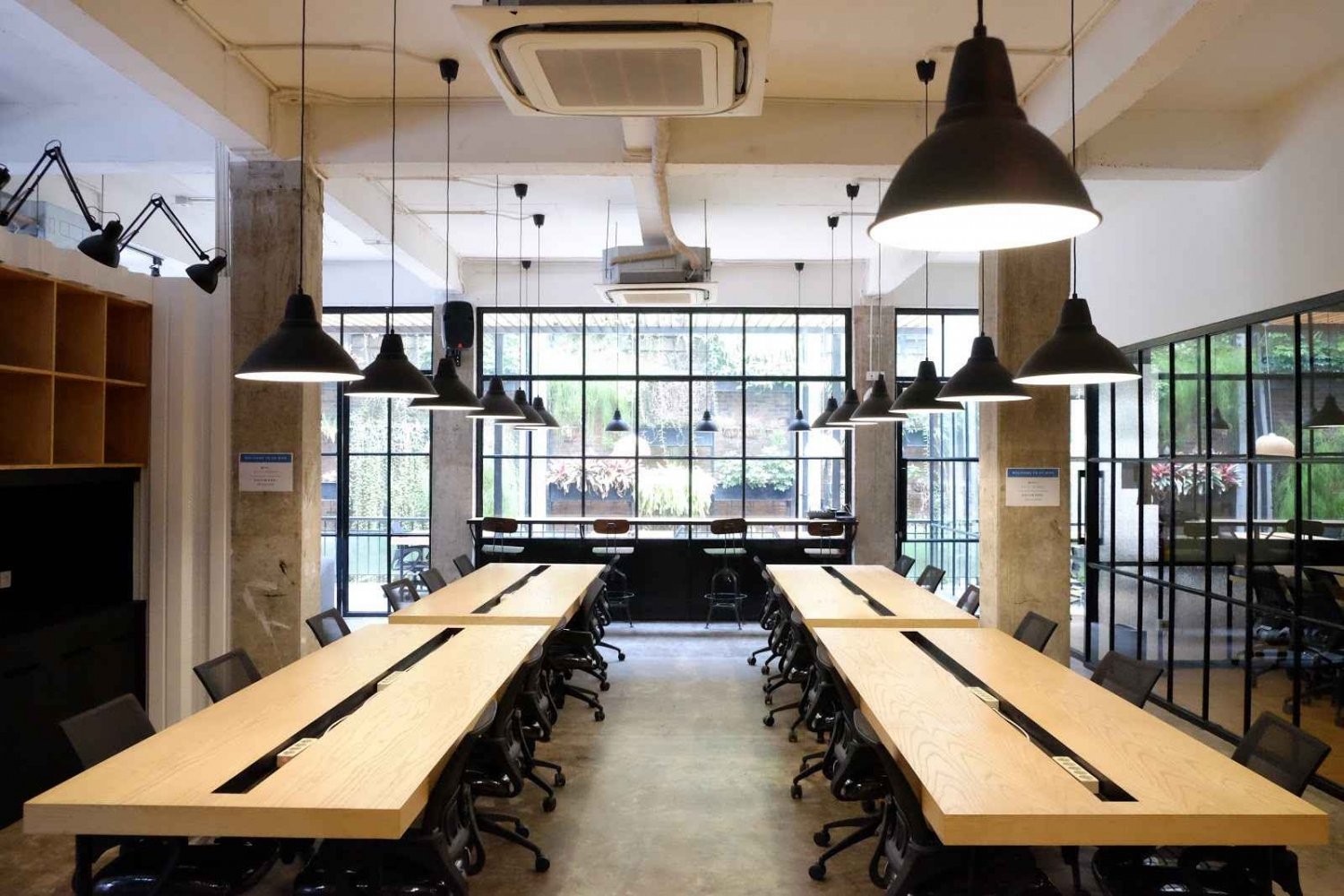 CoHive, Jakarta
Nevertheless, great amenities is not all about fun and games, it's also facilities like rest areas, mothers rooms, and wellness rooms that gives added value and help members to achieve more work-life balance in the workplace.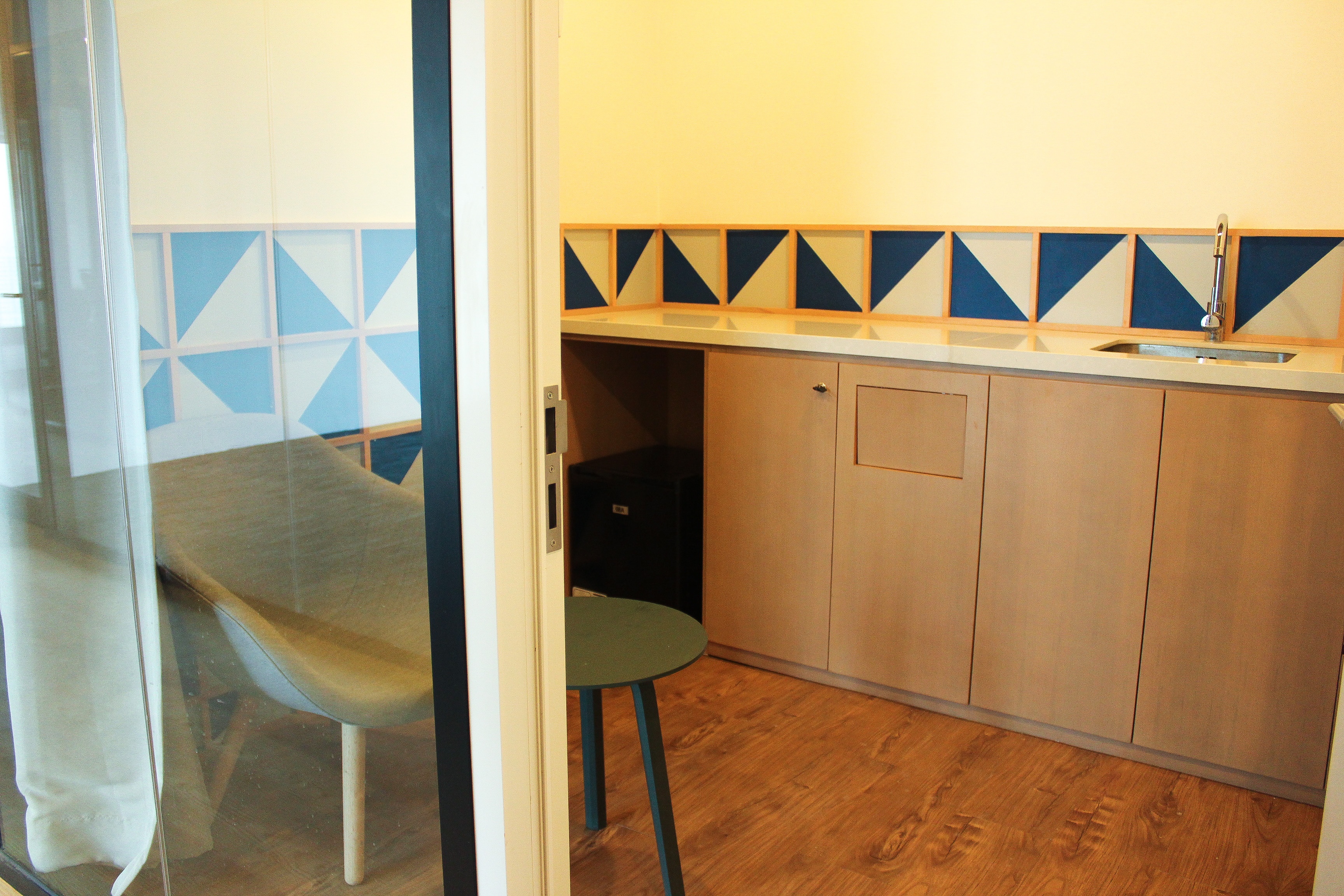 JustCo, Jakarta
And it's also services such as catering options, external food vendors, and of course good coffee can sometimes be the deciding factor when choosing your new workspace.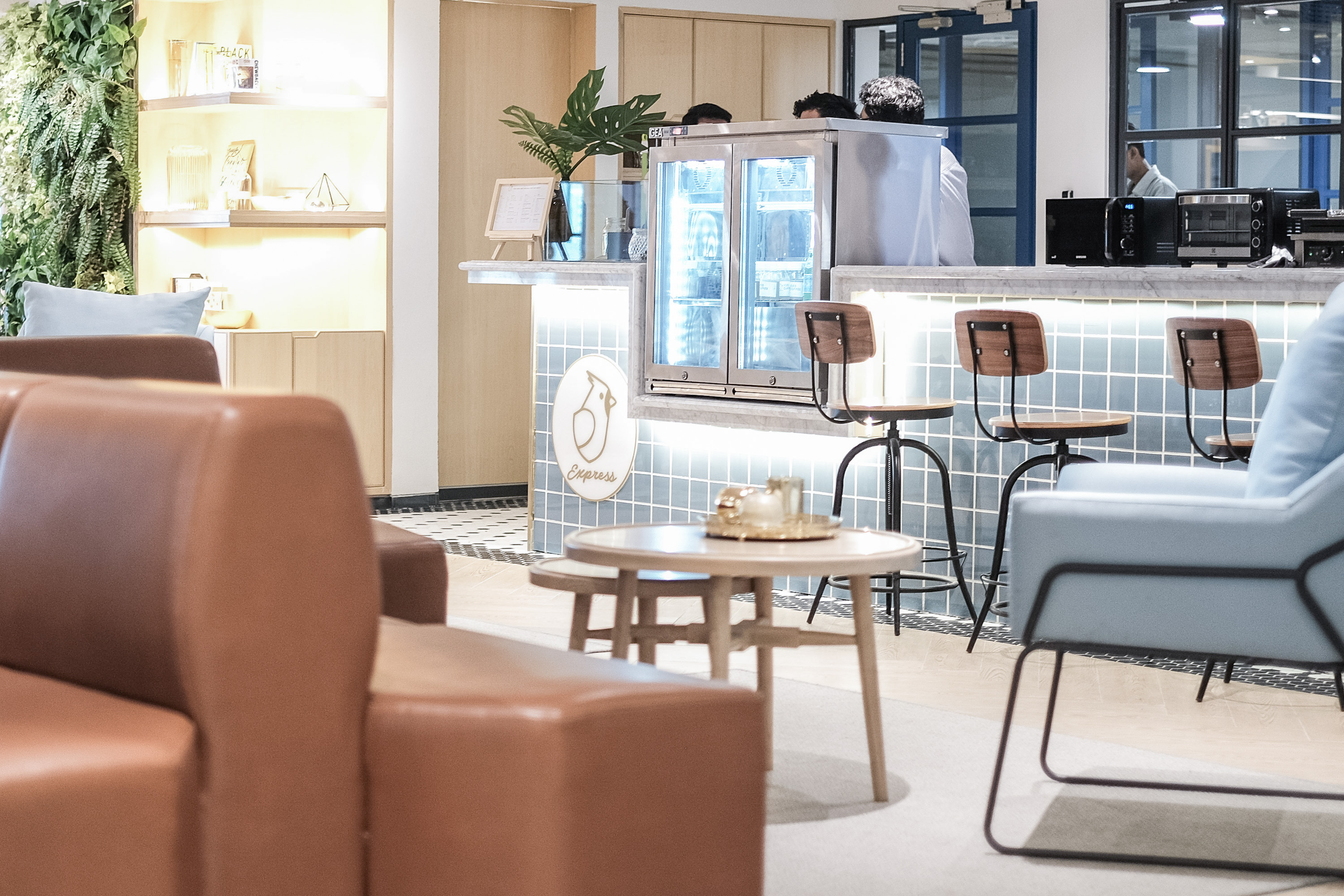 GoWork, Jakarta
There are a lot more where that came from such as beer gardens and outdoor balconies, so be sure to check out some of the amenities that are available in the workspace!
Logistics and Setup
With a plug-and-play concept, the preparation for moving offices is less tedious since most of the facilities are already there. Nevertheless, it's good to allocate time to pack and arrange when to move, usually best when business activity is low so as not to interfere with day-to-day operation, it would also be wise to move key department such as IT first. Some big space operators such as WeWork and JustCo are able to provide a customized layout for a bespoke office space. Should your business need a unique suite or a specialized floor plan, you can!
I hope this article gives you an idea of what to look out for when considering moving into a flexible workspace. Finding all these perks and features from literally hundreds of space operators to choose from can be challenging but the good news is, you don't have to do it yourself, simply reach out to us and tell us what you are looking for and our Space Expert will sort you out!
Editor's Note: This post was originally published in November 2018 and has since been updated for accuracy.