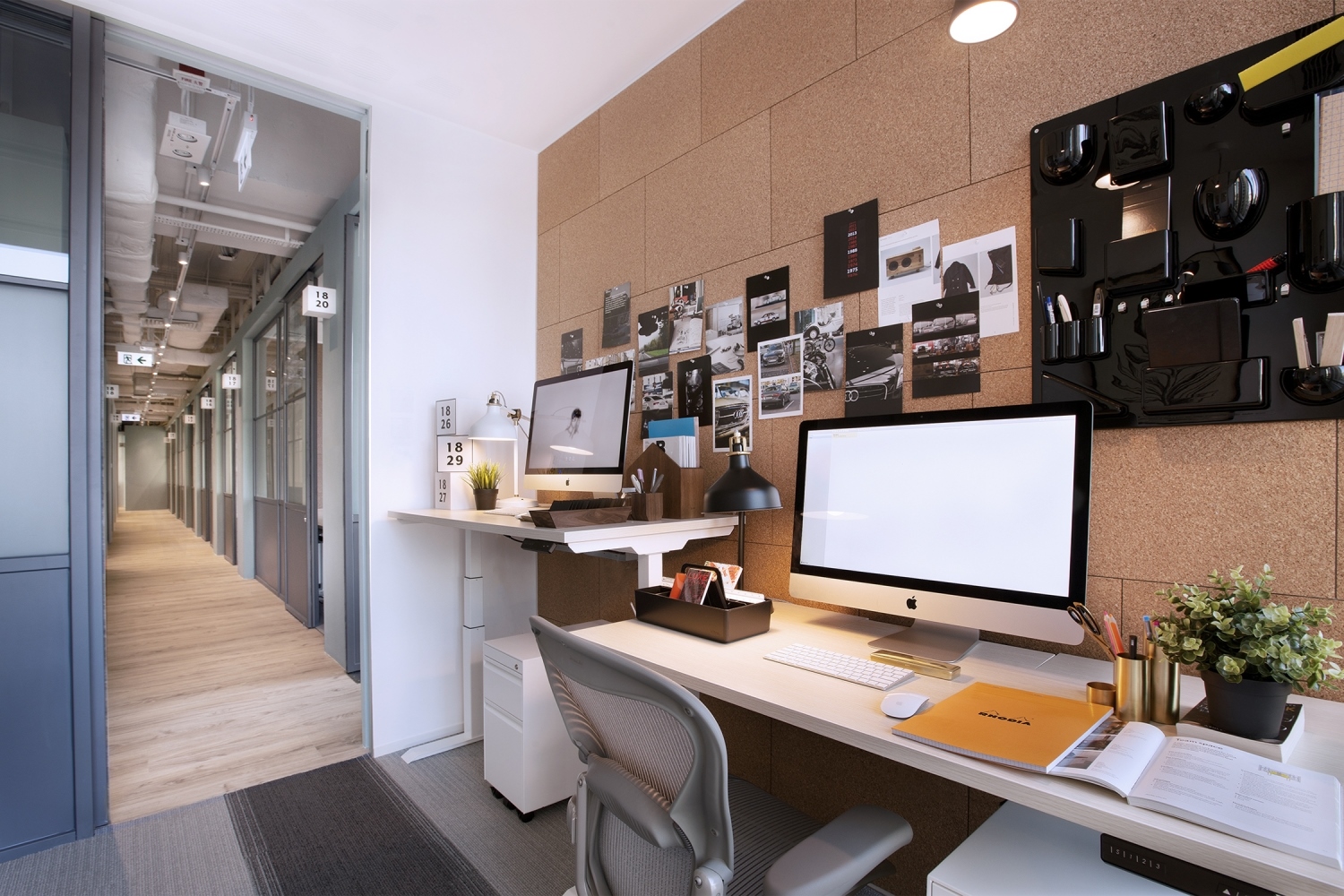 It has been several months into community quarantines across the globe to help fight the spread of COVID-19, with companies across industries working from home. As a result, we have seen fundamental shifts in how businesses think about the "office:" as technology has enabled most of us to work remotely, many offices have sat empty. The traditional one desk per person, 5 days a week is no longer the norm and many employers are re-thinking what they need from their workspaces with the knowledge that a collaborative environment is still necessary for team-related projects.
Even though lockdowns are easing across the globe, social distancing rules will continue and we anticipate the incorporation of remote working into company practices as well as the adoption of new initiatives, by both businesses and workspace operators, to address new needs. These changes are signalling new office space trends in light of COVID-19, which we will highlight below.




1. Flexible Contracts
Flexible workspaces, such as coworking spaces and serviced offices, have always offered flexible contracts. However, in the face of this pandemic many have made changes to their policies to make room for more flexibility. We are seeing the allowance of rolling start dates - where businesses can sign their contract today but move in at a later date - to allow companies to secure good deals for their future office needs. We are also seeing shorter notice periods and on-demand memberships in which individuals or companies can access workspaces a day at a time.
In short, these more flexible contracts are making it more affordable and reducing the risk for companies to get short-term offices for their teams.
---
Read also: Moving into a Flexible Workspace? Here's What You Need to Know
---
2. Extra Hot Desk Passes for Office Members
Another trend we are seeing is the inclusion of hot desk memberships in private office contracts. This makes it easier for businesses to bring in their teams on an as-need basis without spending on large offices that will mainly sit empty. For instance, businesses may have a core team that will use the private office but offer employees who are working remotely the option to come in and use a hot desk on a day to day basis. This allows companies to include a mix of home working and office-based work in their policies as they move forward.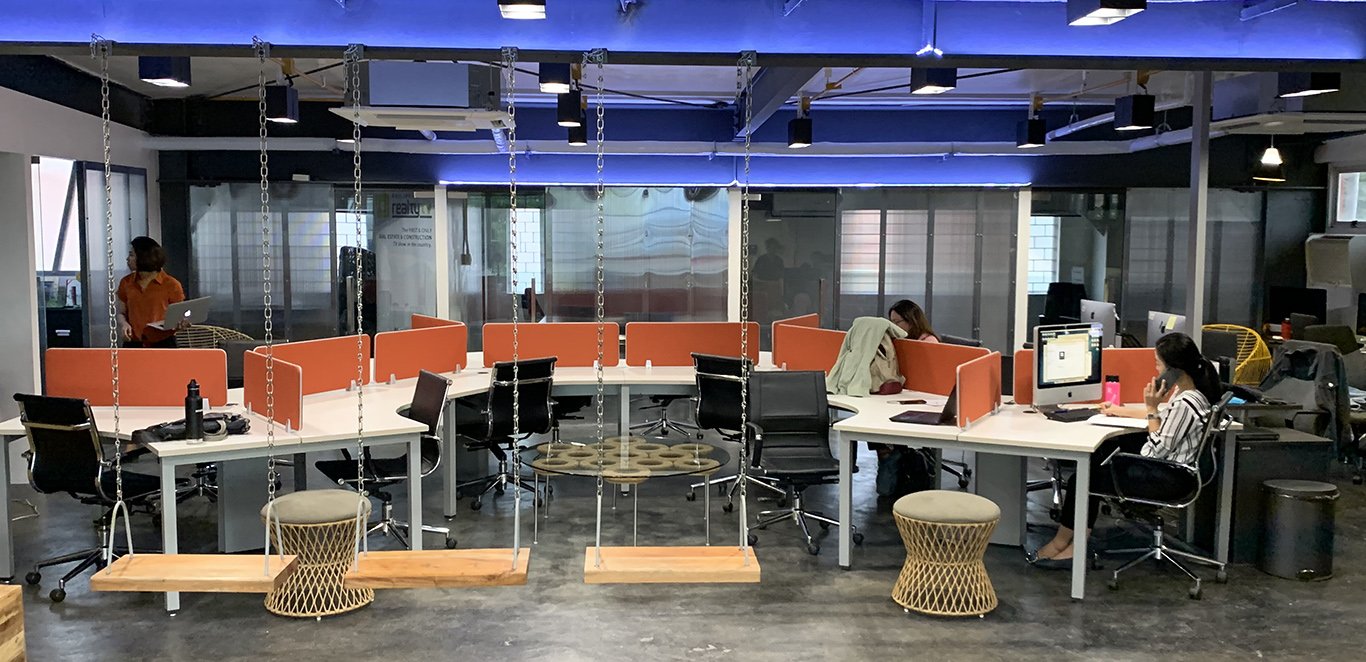 Dragon's Nest Coworking, Metro Manila
3. Multi-location Passes for Distributed Teams
The pandemic has taught us that it's more important to make sure team members have access to a workspace than it is to have everyone in the same workspace, which brings us to our next trend: multi-location passes. Many flexible workspaces that have a national, regional, or global presence offer their members access to all of their locations. There are also monthly subscriptions which provide national or regional access to coworking spaces across the region. These passes allow companies to access any workspace within the portfolio and provide their employees who are further from the HQ access to safe and productive environments that are more convenient for them.
---
Read also: Workplace Mobility Strategy Post-COVID-19: Safe Re-Entry Solutions
---
4. Office Timeshares
As mentioned, many offices have been sitting empty and businesses are wary about renting large office spaces in these uncertain times. However, a new office space trend has emerged as a result: office timeshares. The concept is similar to flexible workspaces in which costs are divided amongst all members, however with office timeshares companies rent a single office space, split the costs, and decide on a set number of office days they will use the space. For example, one business may use the office one week and then the other business uses it the next.
In other words, companies share the ownership and usage of the office on a schedule that suits them, allowing them to have the benefits of their own workspace whilst reducing costs. As this is a new concept, the finer details are still being ironed out but we see this as a potential option for companies who want to implement a cost-efficient flexible working policy whilst maintaining a physical office environment.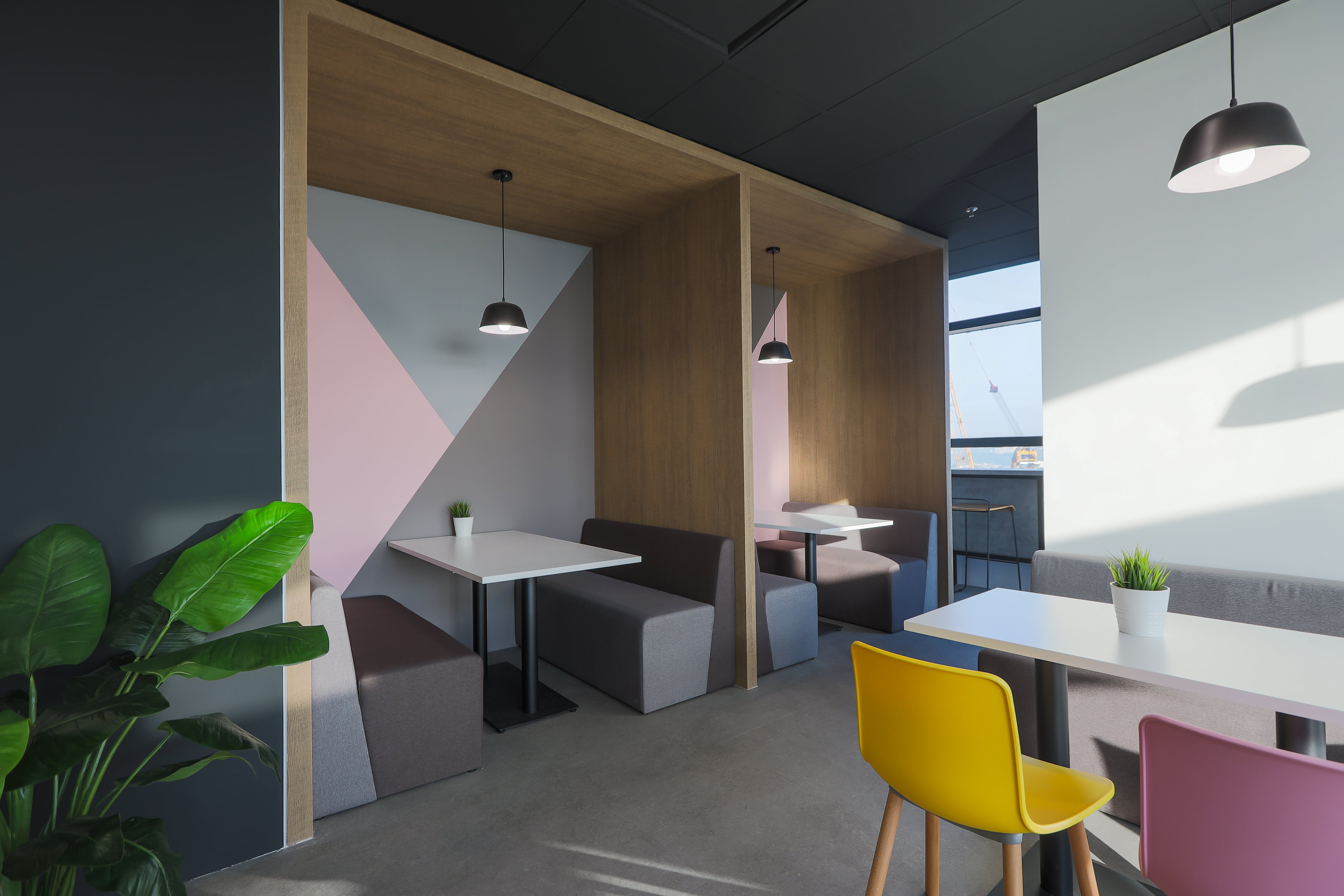 5. Transforming Spaces
We know that accessibility and convenience is a key concern during this pandemic, particularly for those who have long commutes to work. This has led to a demand for more alternative workspaces and we have witnessed a shift in how spaces are being used. In particular, hotels, which have largely been sitting empty due to the restrictions on travel are redesigning their unused spaces - meeting rooms, conference rooms, and hotel rooms - into offices that can be used by small teams. A notable example are some hotels under Robinsons Land Corporation in the Philippines, who plan to convert 30% of their rooms into private offices for rent to meet changing consumer demands amidst the pandemic.
Similar trends are being witnessed in Singapore as well, with large hotels offering rooms as alternative office spaces. These Work From Hotel and work suite packages can be found from lyf Funan, Hotel G Singapore, Singapore Mariott Tang Plaza, Holiday Inn Singapore Atrium, and InterContinental Singapore.
We have witnessed similar trends amongst coliving operators who have begun to inquire about transforming their rooms into private offices as well. These are trends we expect to continue and be adopted by more hospitality operators as the recovery and return of pre-COVID-19 numbers will likely take 12-18 months. If you have extra space you want to advertise to a new client base, reach out to our partnerships team to get your space up on our platform.
6. Subletting Extra Space
Due to office spaces sitting largely empty, subletting extra space on a short-term basis can be an easy avenue for businesses to generate extra income. We have seen this trend prior to the pandemic, however it has re-emerged as a viable means (if their lease contracts allow) to keep businesses afloat. It can take some time to find the right tenants so to get a headstart on the process, companies can list their available space on online platforms to increase their visibility.
These are just some of the office space trends we are seeing emerge as a result of COVID-19 and we expect these to continue evolving as needs evolve. If you or your team are exploring how to incorporate flexibility into your workplace policies, get in touch with our team at info@flyspaces.com for a free consultation on the best solutions for you.
Editor's Note: This blog post was originally published July 17 2020, but has since been updated for accuracy and relevancy. Last updated: September 17 2020.