Often when people think of Penang they see it solely as a tourist destination, with streets filled with hawker stalls and historical architecture - and to an extent this is true. But the city is gradually being recognized as becoming Asia's next Silicon Valley.
Thanks to state government investment in the island's technological ecosystem, Penang is becoming a "technological powerhouse" and a hardware manufacturing hub - particularly with the Bayan Lepas Free Industrial Zone currently home to several Fortune 1000 companies including Intel and Hewlett Packard.
Read also: What to Expect On Your First Day in a Coworking Space
As the growth of the economy continues to be pushed through fostering tech-based startups and SMEs, there is a coinciding increase in the demand for flexible, short-term, and cost-efficient workspaces. So, in light of this, we decided to put together a list of some of the best coworking spaces in Penang that are helping drive this growth.

Being a leading homegrown coworking space will not be completed if it doesn't spread its wings to another key city of Malaysia, Penang. Penangites, grab your chance now to experience the vibe and be part of the community of this game-changing coworking space, Common Ground! Nicely designed with earth hues and wooden furnishings, surrounded yourself within the like-minded community and soak in this contemporary jungle in getting your works done. With the smell of freshly brewed coffee of the in-house cafe, it is definitely a great atmosphere away from hustling city.

Operating Hours:
Mon - Fri: 9AM - 8PM
Sat - Sun: Closed
Price: RM 499/month

In the center of Georgetown, MSOGO is the largest coworking space operator in Penang, taking up 60,000 sqft of space. The colorful interior design, ping pong tables, billiards table, and arcade-style games will make it easy to fight off any Monday-blues, mid-week slumps, or even just any creative blocks. But not only do they bring the fun, MSOGO ensures you have access to all the amenities and workspaces to be productive - from convenient parking to free coffee to an onsite cafe to even in-house events.
Operating Hours:
Mon - Fri: 10AM - 10PM
Sat - Sun: 10AM - 10PM
Price: RM 300/month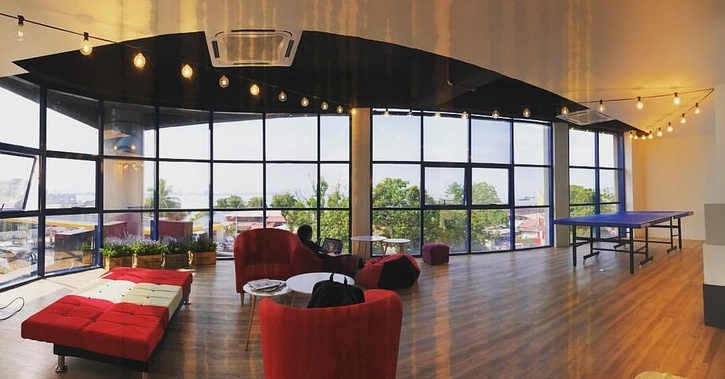 Offering their members, or Scoopies, social collaborative opportunities, Scoopoint is a disruptive coworking space in the heart of Georgetown. Not only do they provide the facilities and amenities to develop business ideas, but they also offer creative consultation services - anything from branding to funding options - to help their Scoopies take their ideas to the next level. Oh, and there's also a nap room for when things start getting a little too hectic and members just need a quiet space to come refresh for a few minutes.
Operating Hours:
Mon - Fri: 9AM - 6PM
Sat - Sun: Closed
Price: RM 399/month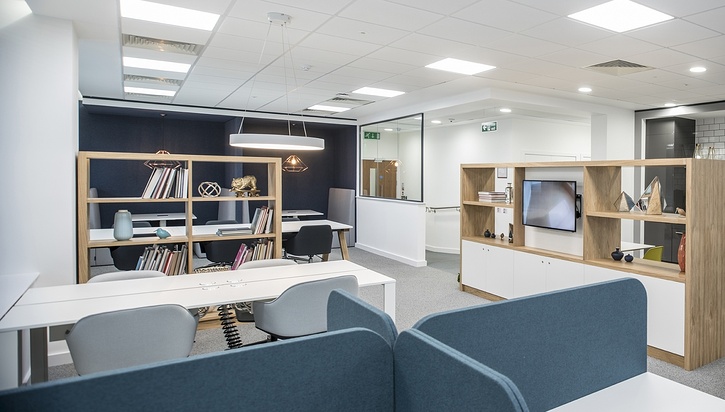 Housed near the Bayan Lepas Free Trade Zone, this Regus office is in a prime location. With plenty of MNC's operating in the area, popular retail and shopping destinations, and the venue being host to hundreds of events each year, members have unlimited opportunities to accelerate their businesses. Get to experience all of the benefits of working out of a global brand, from their expertly designed spaces to their Business World membership that grants Regus members gain access to offices all over the world.
Operating Hours:
Mon - Fri: 8AM - 6PM
Sat - Sun: Closed
Price: RM 199/month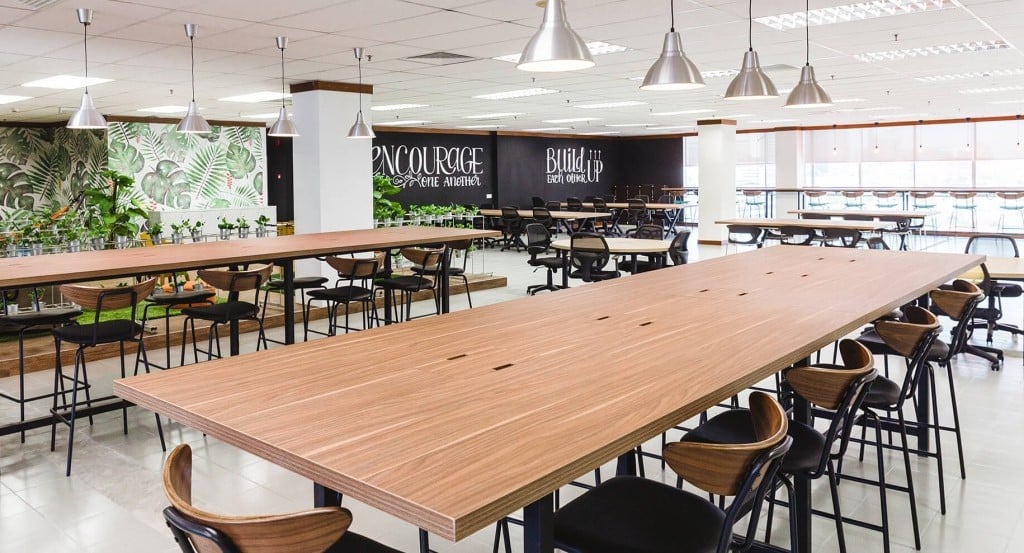 Get settled in at Settlements. Keen for beanbags as much as standing desks? Indeed, Settlements could be the workspace to hit! This minimalist yet tastefully decorated coworking space boasts an open layout to encourage openness and togetherness in thriving success. This laid-back workspace is perfect for those who love combination of productivity and leisure for new working home. Settlers (members) can enjoy various member perks such as; FREE access to global coworking space partner, exclusive F&B discounts, and designated programs to assist optimising your work.
Operating Hours:
Mon - Fri: 9AM - 6PM
Sat - Sun: Closed
Price: RM 320/month
Read also: Why Do You Need Virtual Office?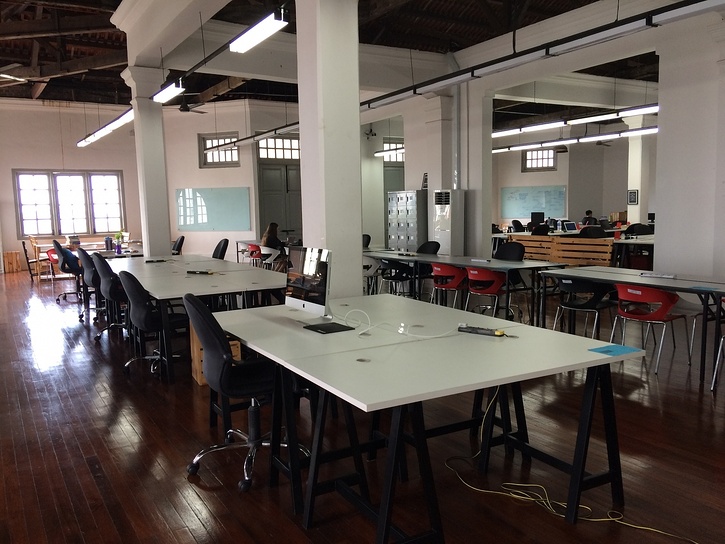 Located in one of UNESCO's World Heritage Sites, @CAT features a wide open collaborative space designed for digital nomads and entrepreneurs who want to build up the tech ecosystem of Penang. Supported by the State Government, this coworking space offers members a place to plug in their laptops, freely exchange ideas with like-minded people, and have access to a range of thought-provoking events.
Operating Hours:
Mon - Fri: 9AM - 6PM
Sat - Sun: Closed
Price: RM 300/month
So if you're ready to book your next office space in Penang, get in touch with us today and we'll make sure you work out of a space perfect for you! Just reach out to our Space Expert Sanjev at sanjev@flyspaces.com and he'll answer any and all of your questions.
Editor's note: this blog post has been edited and republished for accuracy and relevancy. Original publish date May 27, 2018