Read in Bahasa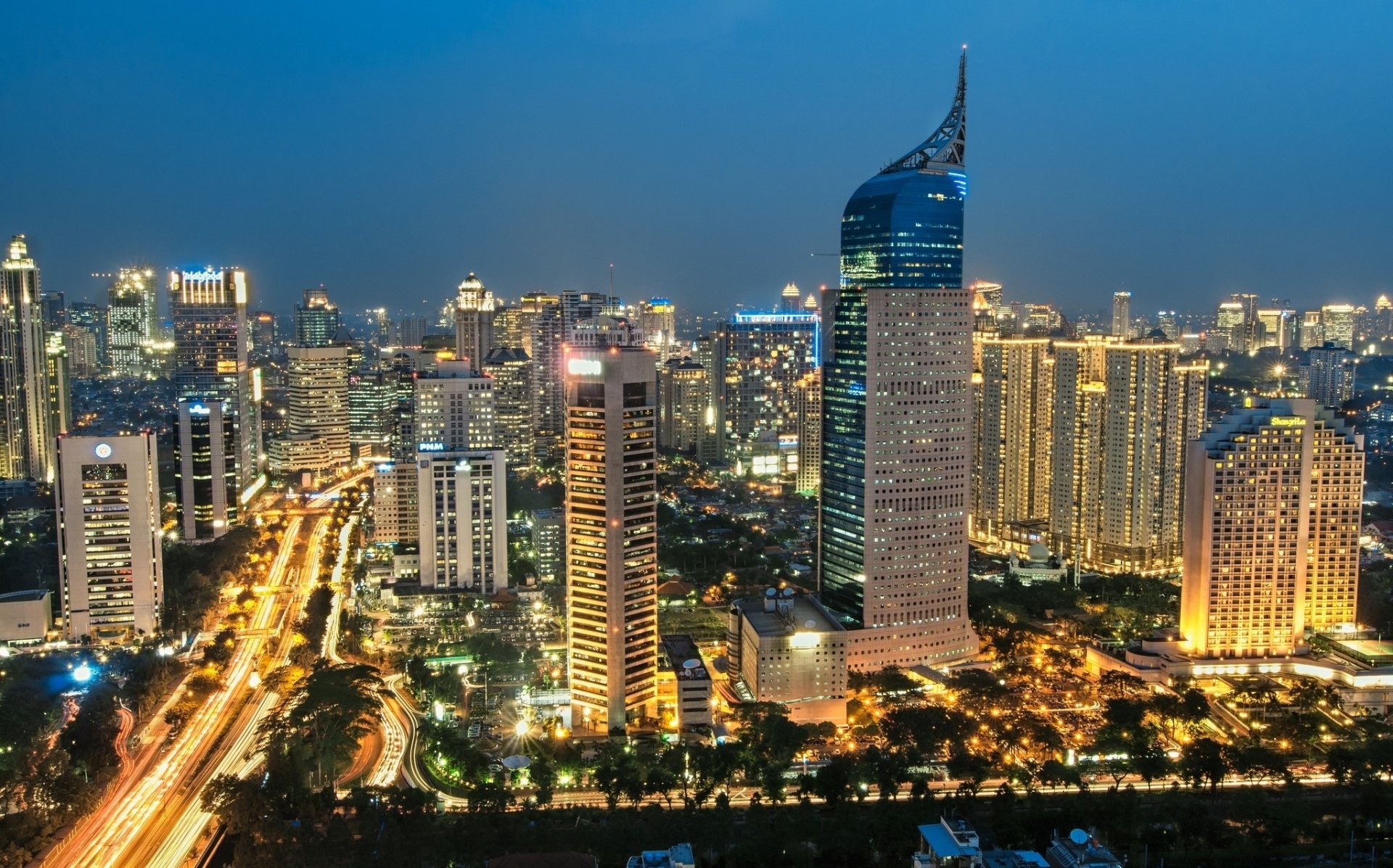 Golden Triangle of Jakarta or Segitiga Emas Jakarta is an area extending from Central Jakarta to South Jakarta. This imaginary area is enclosed within 3 main roads of Jakarta that form each side the triangle; Jalan Jenderal Sudirman/Thamrin, Jalan Gatot Subroto, and Jalan H.R. Rasuna Said/Kuningan. The Golden Triangle makes up the center of Jakarta and coincidentally also the main Central Business District (CBD) in the city. Aside from the skyscrapers and offices, the most prestigious shopping malls in Indonesia are also located within this area, making it the busiest region in the city and consequently also the most congested area in regards to the traffic. Discover everything you need to know as a professional working in Jakarta's Golden Triangle including the best dining options, fitness corners, bars, and other neat tips for ideal work-life balance!
Business as Usual
With more than 55% of office spaces in Jakarta located within the CBD area, commercial activities are highly concentrated in the Golden Triangle. You will find many top brands like Google, Sony, and Nike with their headquarters firmly set up in the premium and grade A office towers around the area. Important buildings like the World Trade Center and the Indonesian Stock Exchange (IDX) as well as the headquarters of major banks like Bank Rakyat Indonesia (BRI), Bank Mandiri, and Bank Central Asia (BCA) are all located here. For comparison, it's like Canary Wharf in London or Midtown Manhattan in New York. This area is without a doubt the busiest part of town with a very evident metropolitan vibe, goes without saying the traffic is agonizing, so macet! The MRT will look to mitigate some of that congestion, hopefully reducing the number of cars on the road.
Tip 1: Don't be too quick to write off other public transportation options like the Transjakarta busway and the commuter line. It's fairly comfortable and it gets you places!
Tip 2: Use online ojek like Go-Jek and Grab if you're in a hurry as they are the fastest form of transport when navigating through a sea of cars.
Top Coworking Spaces
Speaking of offices, there are a ton of cool premium coworking spaces in Jakarta's CBD as well! Thanks to these coworking spaces you don't have to be working for a large corporate company to enjoy working in a strategic location with top-of-the-line workspaces. You'll find many different types of coworking spaces that would suit your individual needs and preferences.
---
Read also: A Guide to Moving Offices in Jakarta
---
WeWork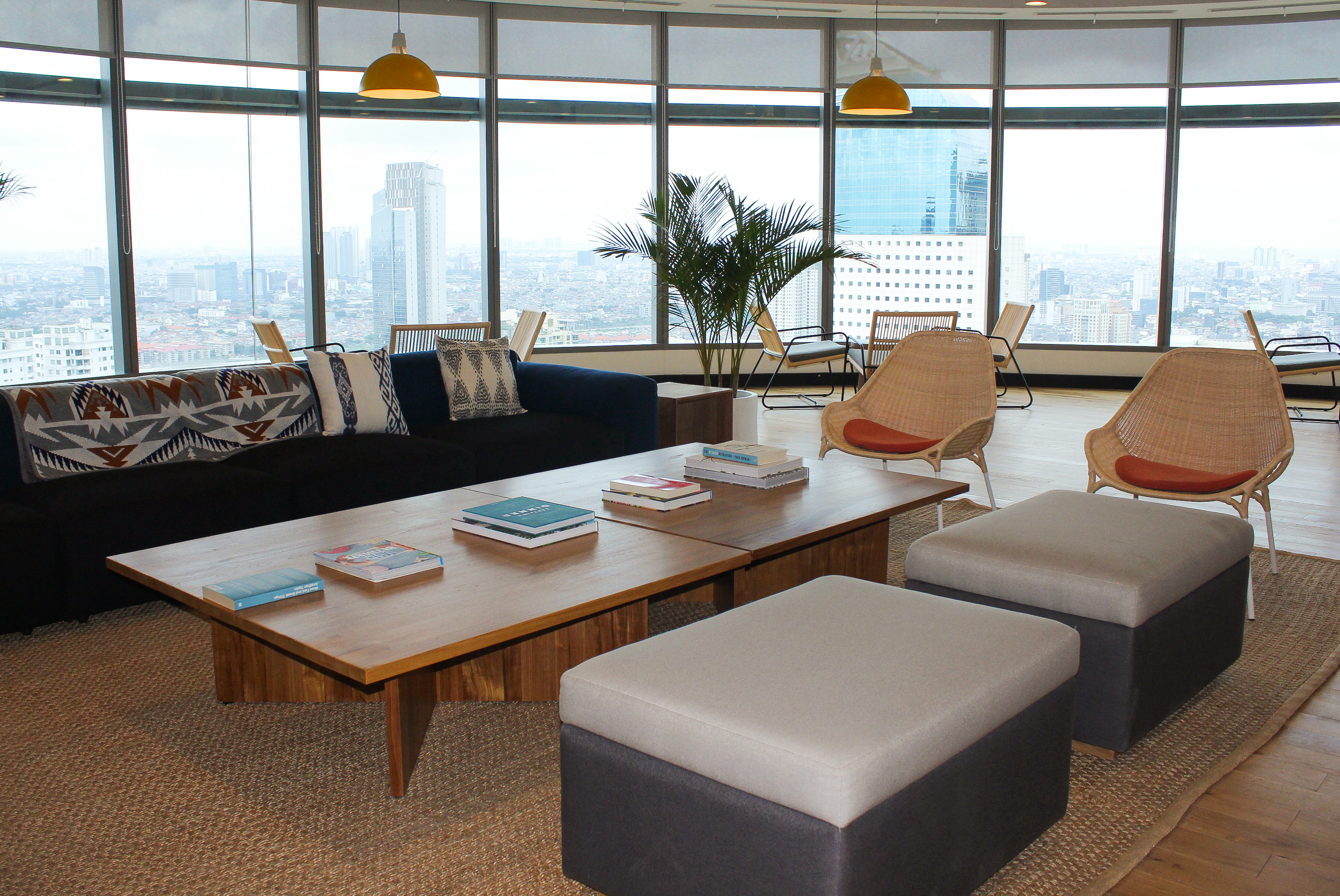 All of WeWork's 3 locations are located within the CBD area, really living up to its reputation as the world's most renown coworking brand in the world. If you've never been into their centers, I highly recommend booking a visit!
CEO SUITE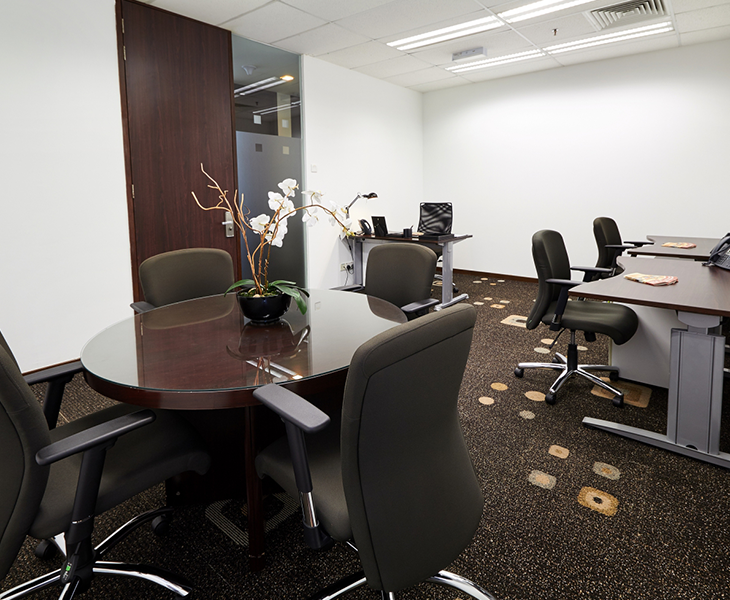 CEO SUITE has all of their 5 centers in Jakarta located in the CBD area. Their interior design has a more corporate and professional look and feel, furnished with leather seats and marbled flooring. It's a good fit for businesses that require a more serious image like legal or real estate.
VOffice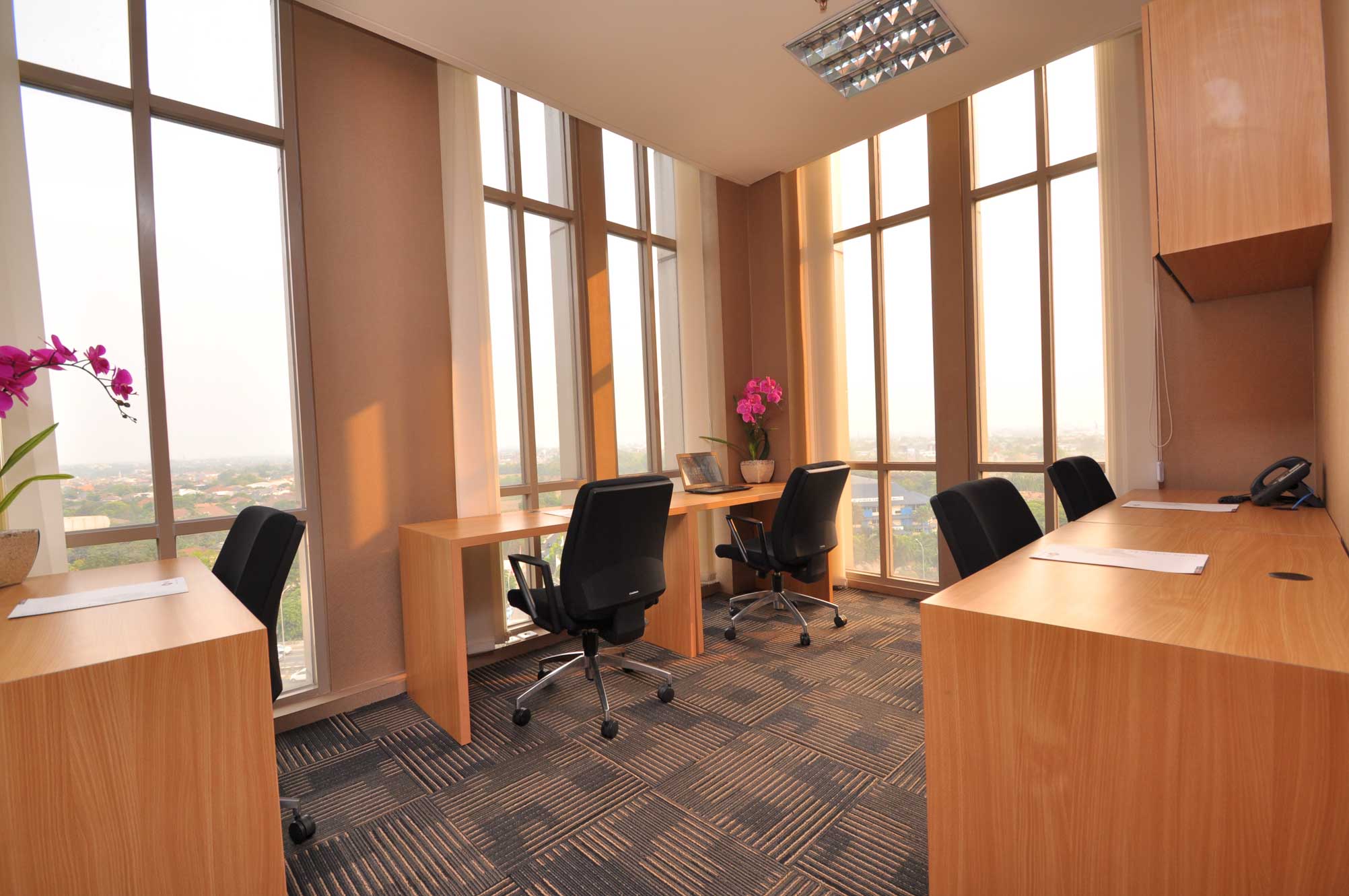 VOffice has 12 locations all over Jakarta, half of which are located in the CBD area. Featuring more of a serviced office style workspace, VOffice has plenty of things to offer such as reliable high-speed internet, professional receptionist, and legal support, things you'll typically find in a top serviced office.
Uptown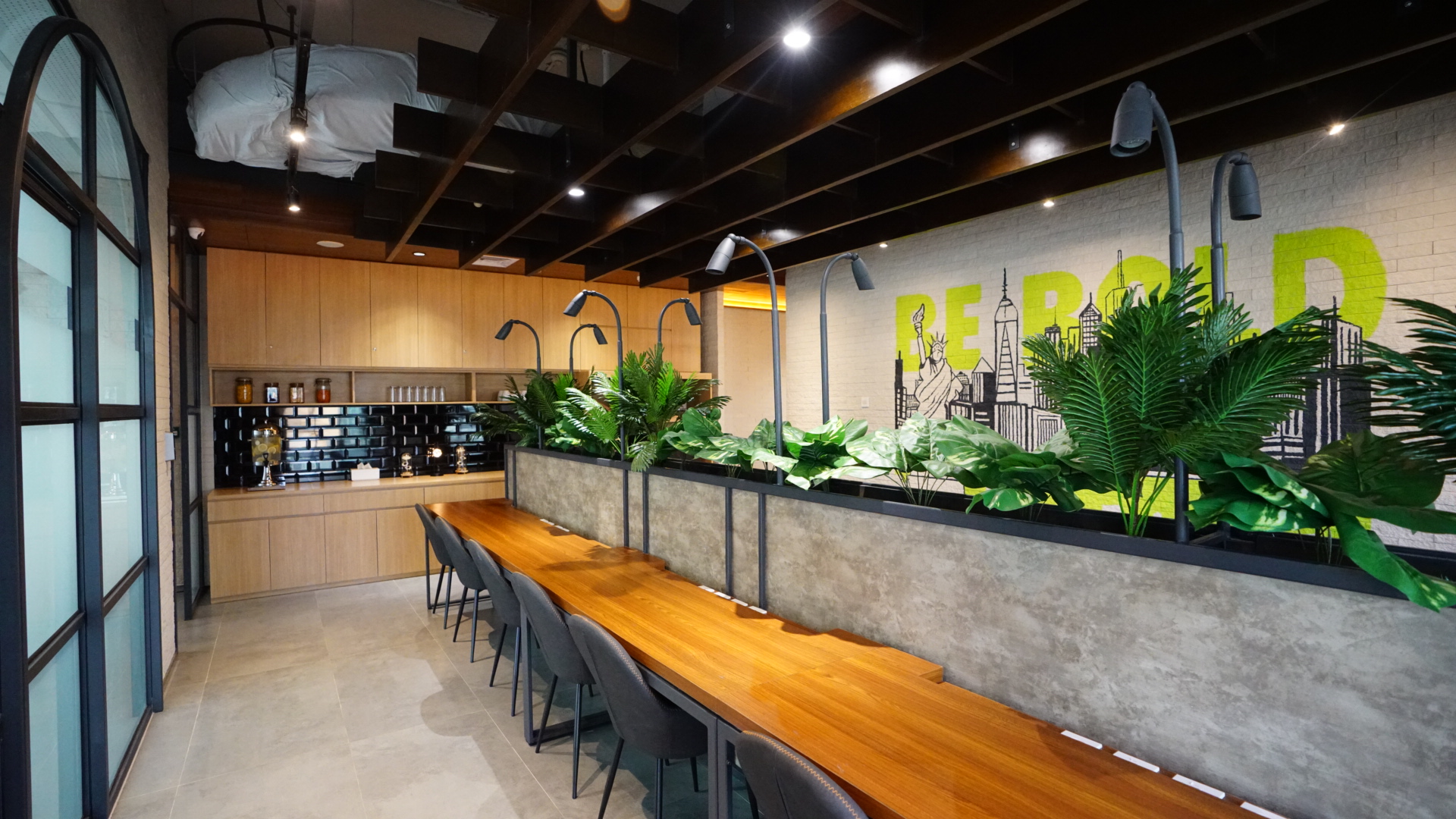 Uptown is one of the new kids on the block, their center is located in Menteng, central Jakarta. The interior design of the place has an upper Manhattan ambiance to it. Featuring a holistically balanced workspace that is fun, trendy, and conducive. Suitable for all kinds of businesses.
---
Read also: Best New Coworking Spaces in Jakarta 2018
---
Shop Your Heart Out
It's no surprise that shopping malls are scattered everywhere in the CBD area. In fact there are so many of them, it's hard to keep count, after all, people need a place to spend their hard earned cash, right? Who doesn't want to go on a shopping spree every now and then? Everything from ultra luxury to affordable goods can be found in the golden triangle. Top-tier malls such as Pacific Place, Plaza Indonesia, and Grand Indonesia are where you want to go if you're looking for high-end designer goods. Meanwhile, malls like Kota Kasablanka and Gandaria City offers more affordable fashion stores.
Culinary Finesse
If you're not into fashion and more of a 'foodie' like me, don't worry, I got you covered. The food & beverages industry in Indonesia is growing at an unprecedented rate in recent years. Major F&B groups like Ismaya, Union, and Potato Head have done us of all a favor by opening up a ton of excellent dining options. These restaurants are quite spread out, there are good dining options in literally every corner in the golden triangle, and if you're willing to look slightly beyond that to areas like Senopati and Kemang, you'll find more great dining options. These days you can find all sorts of cuisines at its highest quality. Here are our top 5 picks for the tastiest restaurants around:
1. GIA
One of the best Italian restaurants in Jakarta by Ismaya Group.
2. Kaum
Authentic Indonesian cuisine made to perfection, Kaum is a restaurant from the Potato Head family.
3. Sushi Hiro
Sushi Hiro is a Japanese restaurant franchise that has taken Jakarta by storm!
4. AB Steak
Serving the best quality steak in Jakarta, AB steak is the brainchild of chef Akira Back.
Drinking and Dancing in the Heart of the City
There's no shortage of things to do on a Friday night in the Golden Triangle. Despite being a Muslim majority country, Jakarta's nightlife is one the most exciting thing to look forward to. Whether you're into crazy parties in a club with DJs, extravagant light shows and dance floors or a more laid-back bar setting with live music, there's a place for everything. Here's our top 4 picks:
1. DRAGONFLY
Been around since 2004, Dragonfly have won many awards and is considered one of the best nightlife venue in Jakarta and around the world!
2. Henshin
Sip your favorite drink from this luxury rooftop bar & lounge, 270 meters above street level!
3. SKYE
Established as a "lifestyle Resort in the Sky", you can enjoy a panoramic view of Jakarta from the 56th floor.
4. Beerhall
Beerhall features a cozy, laid back bar atmosphere. You can expect a wide selection of beers including craft beers on tap here. This place is almost always full so make sure to make a reservation prior!
Staying in Shape
Indulgence on food and drinks can really take a toll on your body but it's nothing a good workout can't fix. Sign up for memberships in one of the many gym options in the CBD. The notable ones are Celebrity Fitness and Fitness First, they have multiple locations around the area. If going to the gym isn't really your cup of tea, no problem, there are more independent studios available around the area that offer some of the most amazing classes. You can find anything from MMA, Yoga, Pilates, and Crossfit, just to all over. Check out these top 3 studios:
1. SOULBOX
New urban fitness concept that offer unique programs such as AntiGravity and SoulBarre makes SOULBOX one of the most sought after studios in Jakarta.
2. FITSTOP
Located in the Mega Kuningan, Fitstop is perfect for a before/after work exercise. On top of their strategic location, the fitness equipment are top-of-the-line! Check out their classes as well.
Located on the rooftop of WTC 3, Empire Fit Club provides a refreshing take on working out. They offer a couple of fun and challenging programs such as strength and conditioning and HIIT, you will be trained by some of the best and friendliest coach around!
Amid the crazed traffic, living and working in the Golden Triangle does make work-life balance actually feasible since everything you need is never too far away. Plan your time wisely and you'll get by just fine! If you're looking for an office space or coworking in the CBD, feel free to drop us a message at indonesia@flyspaces.com!