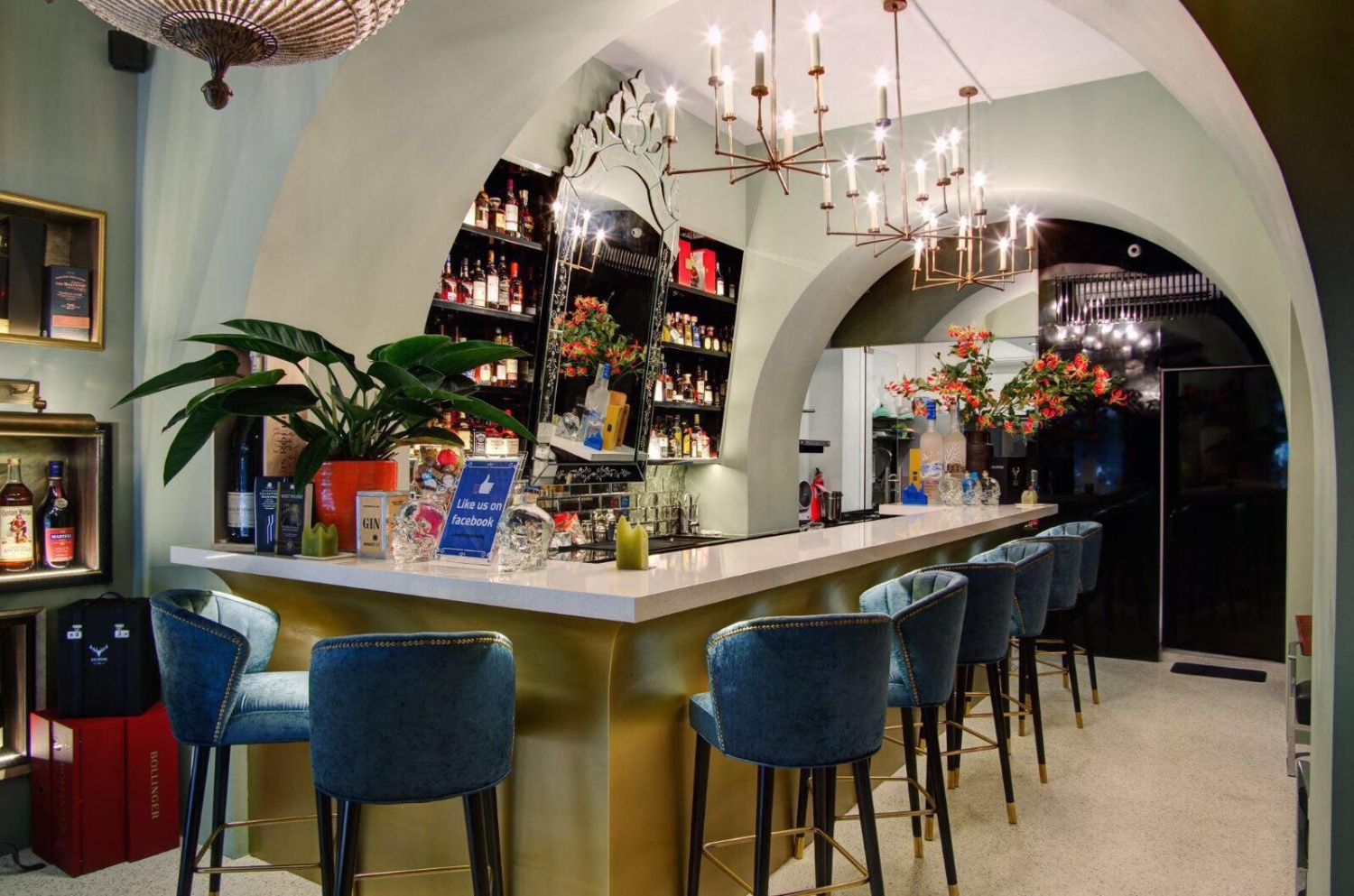 Laughing Juice, Singapore
Planning an event can be an exciting time, but it can also be overwhelming. In fact, event coordinator made it to the list of most stressful jobs in 2017. Making sure no small detail slips through the cracks or only makes itself known on the day of the event can seem almost impossible. So how do you avoid those Homer Simpson "DOH" moments, or at least minimize them as much as possible (because let's face it, nothing ever goes 100% according to plan 100% of the time)? The magic word: organization.
But what's the best way to stay organized when everyone has their own routines and their own methods? Now we may not be experts in the field of event planning, it's not our main business after all. But we have been to a fair share of events - launches, awarding ceremonies, conferences, pitching competitions - and have organized several of our own to know the different elements that need to come together to make an event work.
So, here's our simple de-stress checklist to help you stay on track when planning your next event, regardless of the event space you've chosen.
4-6 Months Before
Set the date and time
Decide on the date early. Depending on the type of event you're hosting, whether it's a company holiday party, a product launch, or an anniversary party, decide whether it's going to be on a weekday or on the weekend, during the day or will it be a dinner and drinks type of affair. This will then help dictate the type of venue you should opt for.
Set the budget
Before the venue though, you need to decide on your budget and create a budget breakdown to make sure you spend where you're meant to be spending. If you're not sure what your budget should be, look back on past events to gauge how much you should spend. Another trick could be to look at the type of event you're planning, aka is it a formal function or a more casual event, do you expect 20 guests or 200 guests, then build a budget from there.
Scope out venues
Keeping your budget in mind, scope out some venues so you have options that perhaps hit different price points and have different styles. If you plan on having a buffet, make sure your venue has space for the buffet tables as well as space for people to easily walk around. Likewise, if you're looking to host a workshop or an awarding event, ensure there's ample room for people to move without bumping into other people or chairs every 5 steps.

Short-list speakers and/or hosts
If your event calls for speakers, it's best to reach out early and start confirming availabilities, particularly if travel arrangements need to be made for them to get to your event.
*It's important to note that date, budget, and venue are all interlinked in the sense that type of venue you want may dictate the date or your budget may dictate your venue. For example, booking a bar on a weekday will always be cheaper than booking it on a weekend because those are typically a bars off-days.
2-4 Months Before
PR material
This will be dependent on the type of event you're hosting. If you're going for something a bit bigger in scale, maybe you're celebrating a company anniversary, or a product launch, you might want to organize PR material to make sure you get the right message across. However, this isn't necessary for all events, but it's still important to keep in mind how people can showcase your event online. Maybe you develop a hashtag for attendees to use when they post on social media, or perhaps you create an event-specific geotag.
Finalize the venue
If you haven't already, decide on your venue and set it in stone. In other words, sign a contract. This will help prevent any last minute disasters. It'll also make it easier to organize seating arrangements, food and drinks, lights and sounds, basically everything else that will bring the event together.
Finalize the speakers
If your event calls for speakers, this is the time to figure out who exactly will be able to attend so you can start sending out invites to entice your guests. This also gives enough time to make any necessary travel arrangements, i.e. booking flights or simply organizing pick up from their hotel to bring them to the venue. This also gives enough time for the speaker themselves to prepare in case they may need to have a presentation with them.
Spread the word
Now to make sure people will show up, with the venue finalized and speakers (if any) finalized you can spread the word of your event. Make sure it's in line with the general style of your event, aka if it's a formal event maybe a physical invite or an invite over email will be more appropriate then let's say a Facebook invite. Either way, make sure you send out your invites relatively early and have a way to track who's attending.
1-2 Months Before
Finalize lights and sounds
At this stage of the event planning you should have your venue picked out, so lights and sounds should be relatively easy. Most venues have their own system or have their own contacts, so it's just a matter of communicating how you need them to work on the night. Are you going to have a DJ or will you play your own playlist? Are you going to have spotlights or do you just need a simple set up to maintain your desired atmosphere? Are you going to need microphones on the night?
Finalize food and drinks
Take into account what type of event you're hosting before deciding on food and drinks. Will you just need an assortment of canapes, is a buffet more appropriate, or perhaps a set menu that guests decide on before the event? Keep in mind allergies and people's food preferences when deciding on the menu. Most importantly, taste test and make adjustments if necessary. For drinks, depending on your even you might want to have some alcoholic and non-alcoholic drinks available. On top of this, decide whether alcoholic drinks will be free or if there will be an extra charge. Remember to make sure water is easily available, there's nothing worse than being at an event and the only drink options are wine or iced tea.

Seating plan
This doesn't necessarily mean having name cards for individual chairs, but it's important to think about where people will sit at your event. Will it be around tables or will chairs be organized in a theatre style? Will you have a stage for speakers or will you just have a microphone up at the front?
Reminder email
It's always good to send out a friendly reminder about your upcoming event just in case it's slipped people's minds or perhaps schedules have freed up so guests are able to confirm their attendance. If you invited people over Facebook, they'll get a reminder in their notifications but posting on the event itself never hurts.
Week of the Event
Confirm food and drinks
Now that it's nearly go-time, it's time to nail down your food and drinks. What you're serving should already be in the books, now it's just important to double check that there will be enough for all of your guests as well as to confirm how it will be served. In terms of drinks, make it clear with your venue whether you'll be having a bar where guests can go get their own drinks, or if servers will be going around offering beverages on a tray. Will you have water and wine on the tables for people to serve themselves?
Finalize your guest list
Double-check your email, your Facebook event responses, your phone, or wherever it is you may have received confirmation from your invitees about attending your event and make sure you have everyones names noted down. If your function is much more casual and open to the public, then a guest list won't be as vital - nevertheless make an educated guess on how many people will attend so you're prepared. Nothing's worse than having food and drinks for 20 people and having 100 show up, or visa versa.
Check giveaways
If you plan on having giveaways or take home gifts for your guests, now is the time to make sure they're all in order. Whether it's a fully branded goodie bag or simply a gift voucher, it's best to have everything set up as soon as possible - print what needs to be printed, pack what needs to be packed, etc. Most importantly, make sure you have enough for everyone.
On the Day
Stay flexible
No matter how much you plan, there's always something that's going to go awry, but that's okay. It's great to have a plan but it's also important that if something does go wrong, that it isn't the end of the world. Plan for the unexpected and have contingencies in place. Most importantly? Breathe.
Enjoy
Take some time during the event where you're not thinking about what you have to get done next and simply enjoy yourself. Have some food, grab a drink, have a chat, and look at what your hard work the last couple of months has accomplished.
Connect people
Since you were the one who brought everyone together at your event, it's more than likely you know more or less what everyone does. If you see someone standing by themselves, try to introduce them to other guests with who they might have something in common with. You could be starting important business partnerships or even creating new friendships between people - either way, it'll make your event much more enjoyable and memorable.
1 Week Post-Event
Thank you email
Now that the event has come and gone, the last thing to do before you can put your feet up is send a quick thank you to all your guests as well as everyone who helped make the event happen. It's up to you to decide whether that's over email, a post on your event's Facebook page, a handwritten thank you letter, or even just an in-person "thanks for coming the other night" - the important thing is to show your appreciation for everyones hard work and for everyone who showed up to support.
With all of this covered, and yes depending on your event there may be less or there may be more that you need to take into consideration. But, for us at least, this is a good skeleton to work with to help you keep track of the various elements that go into planning an event. As we said, we aren't professional event planners, but if you were looking for a venue, function room, or workshop space for your upcoming event in Southeast Asia, feel free to reach out to us!