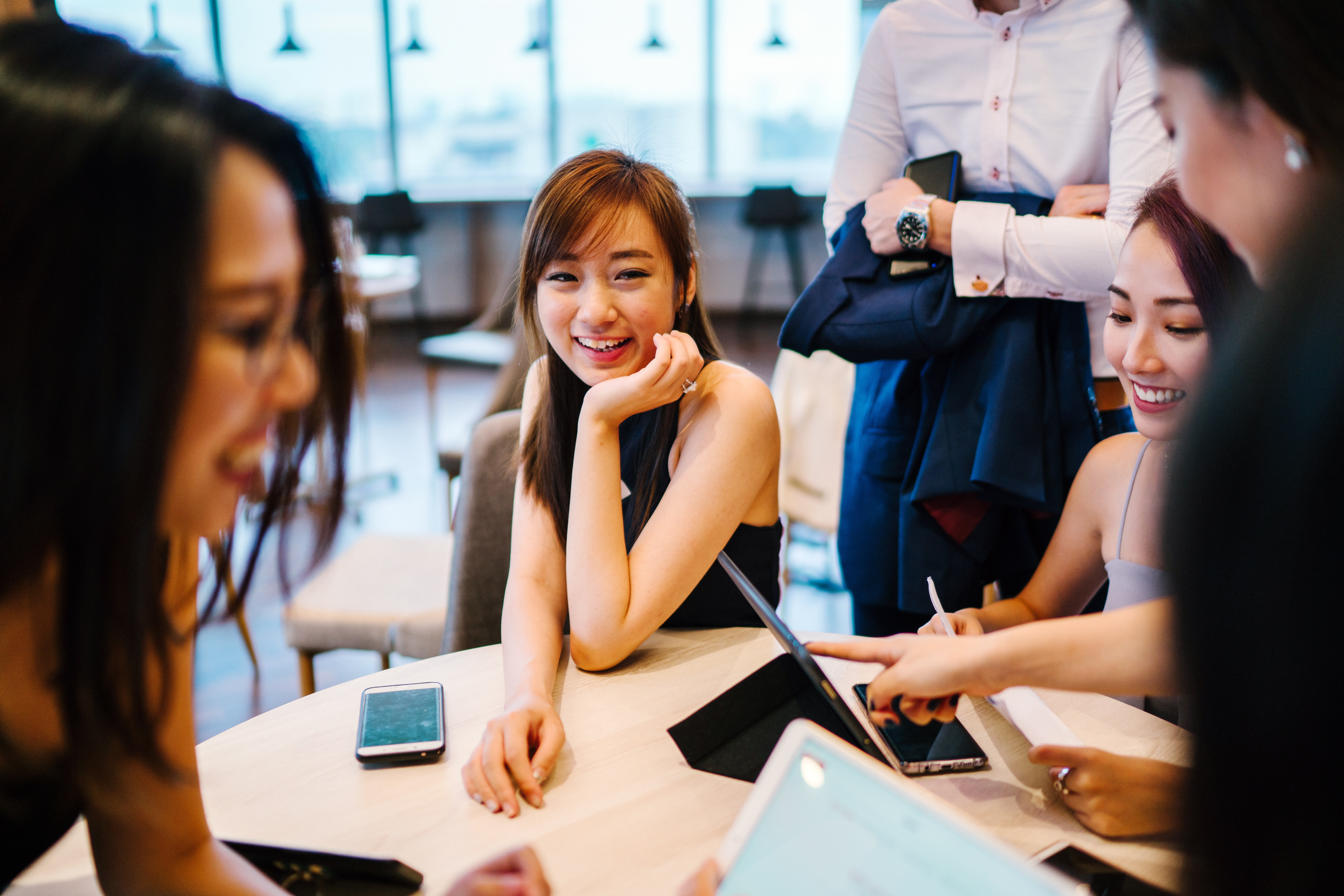 Photo by mentatdgt from Pexels
We spend the majority of our day with the people we work with, or work in close proximity to (aka those of you solopreneurs or remote workers working out of a coworking space). So why shouldn't we celebrate life events or holidays with them? After all, working alongside people we know is much more comfortable than with a group of strangers, particularly if team work is a large part of your job. In fact, a study by Gallup reported that employee satisfaction improved by 50% when they formed friendships with their team members.
From birthdays to milestones to holidays, there are plenty of events you can celebrate in your office to develop camaraderie, but let's start with Valentine's Day. Yes it might be a day usually reserved for you and your partner, but if the day happens to fall on a work day who's to say you can't organize something your whole office can enjoy.
---
Read also: Host a Part in our Favorite Outdoor and Rooftop Event Venues
---
It doesn't, and probably shouldn't, be anything romantic. But it can be something that shows employees are valued and give them a quick break from their ongoing projects to refresh their brains and maybe even trigger new ideas.
1. Secret Cupid
Take the popular Christmas party game and transform it into a Valentine's Day theme. Just like Secret Santa, you can pool everyone's names together and have everyone pick a name at random. Then set a budget and a possible theme, whether it's candy, chocolate, or "something red." Then when Valentine's Day comes around everyone can either leave their small gift on each other's desks or you can set aside 10 minutes in the day where everyone exchanges their gifts.
2. Team Lunch
You can do this one of two ways. The first option is you can organize for everyone to go out to a nearby restaurant for a team lunch. This will give everyone the opportunity to leave their desks for an hour or so and chat with their team mates, which can have a positive impact on team morale and productivity. Another option is to organize a lunch within the office. You can opt to either order delivery from a restaurant or have a potluck where everyone in the team agrees to bring in something to share.
---
Read also: How to Choose the Right Size Venue for Your Event
---
3. Decorations
Whether it's simply putting up a heart or some streamers on your office door or going all out with balloons and heart-shaped cut-outs, decorations are an easy way to set the mood. You can either DIY these (it might be a fun team-building activity as well) or buy them from a nearby craft store or bookstore if you're short for time.
4. Start Late or End Early
Not necessarily a celebration but it's a simple act that can be offered to employees so they have extra time to spend with their loved ones or focus on themselves. If Valentine's Day falls on a work day, you can offer employees the option to either come in to the office a bit late or to end the day earlier. Rather than thinking of this as time lost at work, this can be an easy way to give employees the chance to reset and come to work refreshed, feeling valued.
5. Have a Heartfelt Raffle
Depending on the size of your team, you can either get a couple of raffle prizes or you can get everyone a little something - whether it's a gift certificate to a spa or a Starbucks card. This way you can show your team some appreciation on this day. Also, by making it a raffle you can avoid those situations where someone feels left out.
There they are. Just some of our quick and easy ideas to celebrate Valentine's Day in the office.
If you're looking for an event space to host Valentine's Day or any other event, don't hesitate to reach out to us at info@flyspaces.com with the details and our Space Experts will help you out!
FlySpaces is Southeast Asia's leading online marketplace for workplaces including coworking spaces, traditional office spaces, meeting rooms, and event venues. We provide scalable solutions for multinationals, entrepreneurs, start-ups, SME's, and mobile professionals. Providing transparent pricing and direct communication with over 4,000 spaces, we empower you to book and pay directly to your chosen space.