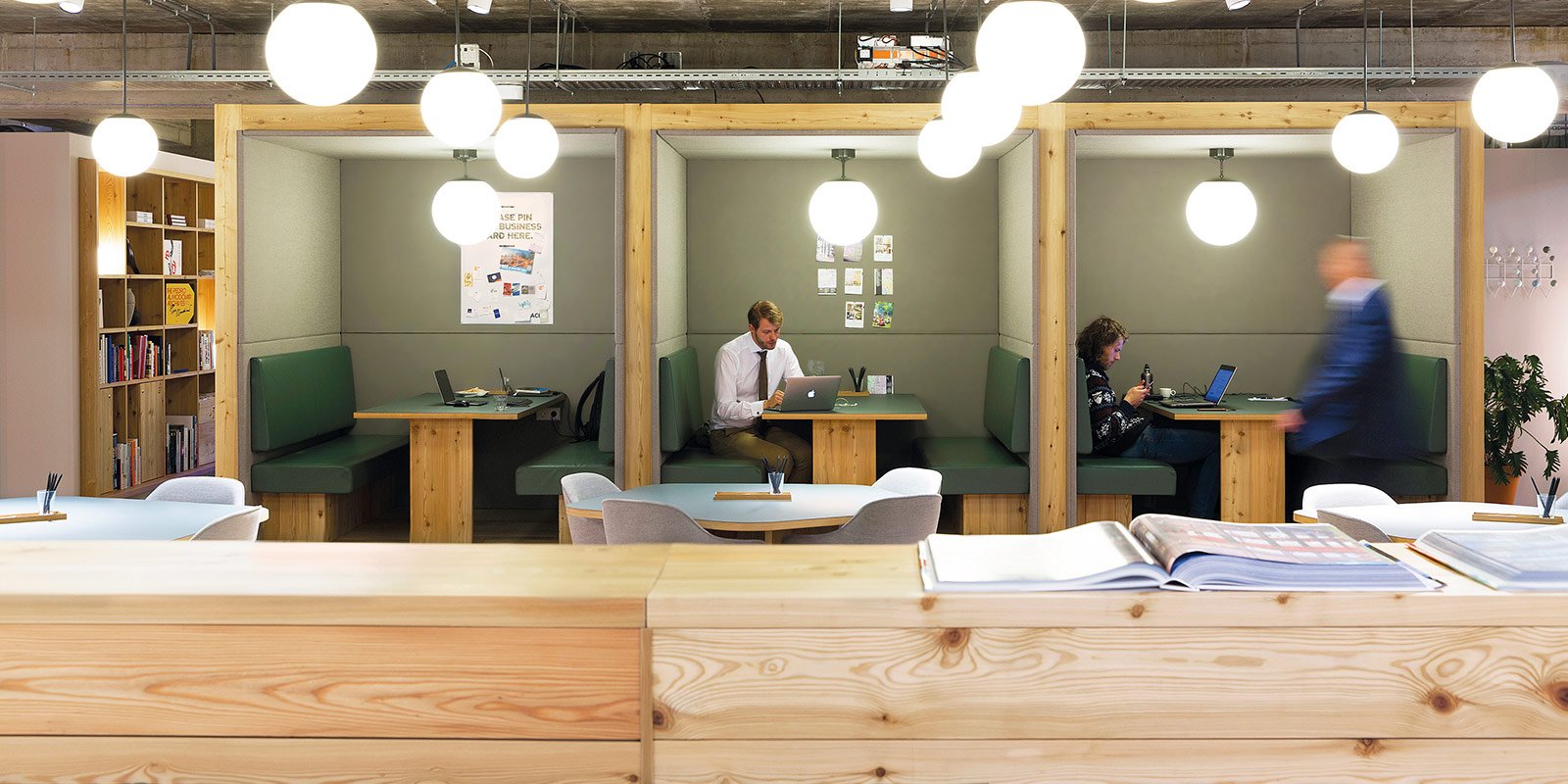 Spaces, Manila

Starting your own company can be an exciting time, and you may want to go out and get your own office space right away. However, whilst your company is still in its infancy this might not be the best decision, financially or otherwise. Instead, you should consider a coworking space as the homebase for your startup, plus they're 10-30% cheaper than a traditional office. And if companies such as Uber, Eatigo, Zalora, and Booky used coworking spaces, there must be something to them.
To put it simply, coworking spaces are office spaces that are shared with others. Unlike traditional offices, these workspaces provide tenants with a range of benefits including lease flexibility, reduced set up costs, and the opportunity to be part of an entrepreneurial community. In fact, this is how coworking spaces set themselves a part - focusing on the social aspect of the communities and facilitating interactions amongst members through various events or even by simply introducing members to each other.
---
Read also: How to Judge a Coworking Space in 5 minutes
---
Typically, coworking spaces are an open-plan layout with a variety of seating options - either the classic table and chairs or booths and benches or even bean bags. However most, if not all, are designed to allow members to find a balance. One in which they can socialize with other members but where they can also buckle down and get to work without unnecessary distractions. This is why you'll typically find both private offices part of a coworking space's membership plans - in fact 80% of coworking spaces have private offices as part of their layout.
But which one should your startup opt for? It all depends on your startup's needs and your goals. So let's go over the pros and cons of a dedicated desk and a private office to see which match up with your needs best.
Dedicated Desk
A dedicated desk, or a hot desk, is the cheapest of the two options. Here you'll be situated within the open layout sharing desks with other members. It's a great option for those of you who are looking to build your network as you're not siloed from the other members by 4 walls. Plus, it's the much needed step-up from your coffee shop or pseudo-home-office where you still have a casual vibe but you also have a secure and stable Wi-Fi connection with free coffee. Typically this option works best if you're a freelancer or a small team, let's say around 5 members.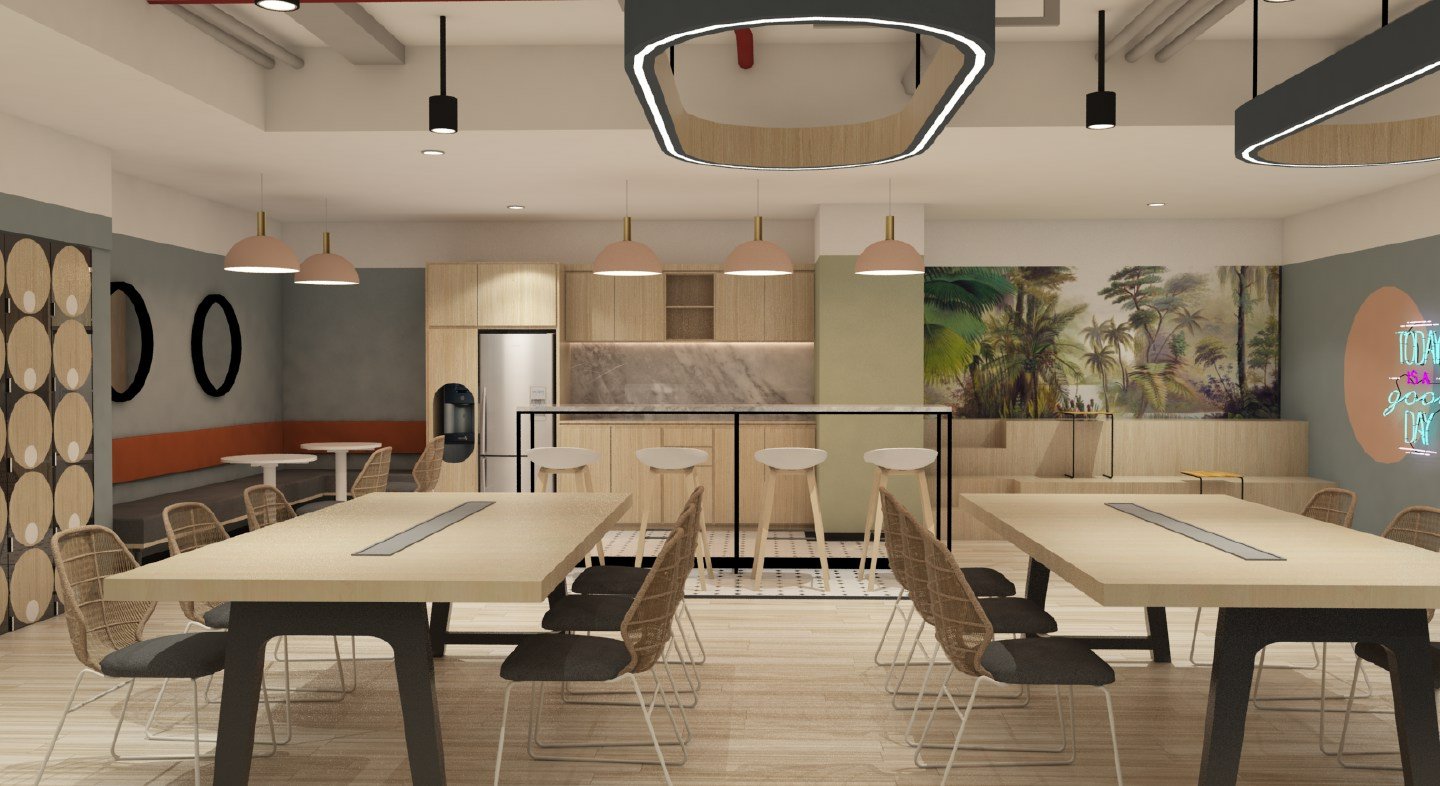 Cohive, Jakarta
The downside is of course a lack of privacy - if you're working on projects that you don't want those around you to see, then a seat in a coworking space may not be for you. There is of course the option to work in a telephone booth (if the space has one) but you shouldn't be hogging this space for the whole day. The other concern is that if you're looking to rapidly expand your team, doing so in the open layout may be difficult as you'll have to keep adding desks and eventually your team will be too scattered to be productive.
Private Office
So what about a private office? These are usually found around the sides in coworking spaces and are the more expensive option (but still cheaper in comparison to a traditional office). Typically placed from the space's entrance to lessen the amount of foot traffic, private offices, as the name indicates, offer much more privacy. You'll have a room in which you can safely work on any task without worrying about leering eyes, as well as be able to decorate how you want to reflect your brand. Here you'll also have much more control in terms of noise and distractions, but of course you still have access to the open layout if you did want to take advantage of the social aspect more.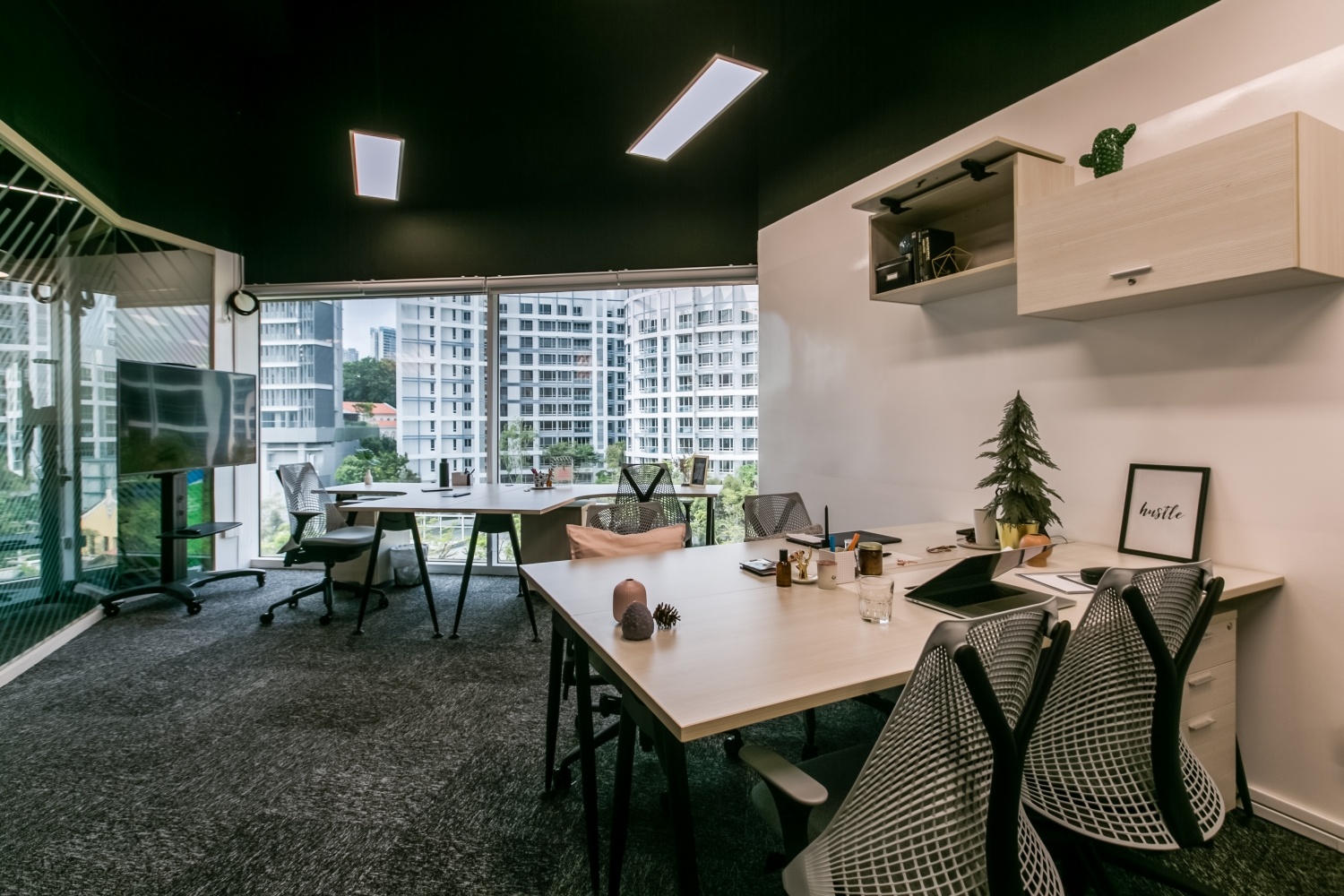 Workcentral, Singapore
Signing up for a private office will also, in most cases, provide you with 24/7 access to the coworking space so you have complete freedom to come work when it best suits you. However, as mentioned, it is the more expensive option of the two so if privacy and having your own space are not a priority then it may be best to first start with a dedicated desk.
At the end of the day whether you decide on a dedicated desk or two or rent a private office, you'll be surrounded by a community of entrepreneurs and freelancers to help you along the way. So as long as you have found a space and a set up that works for you, and you have the hustle necessary to get you to where you need to go, you can make it work.