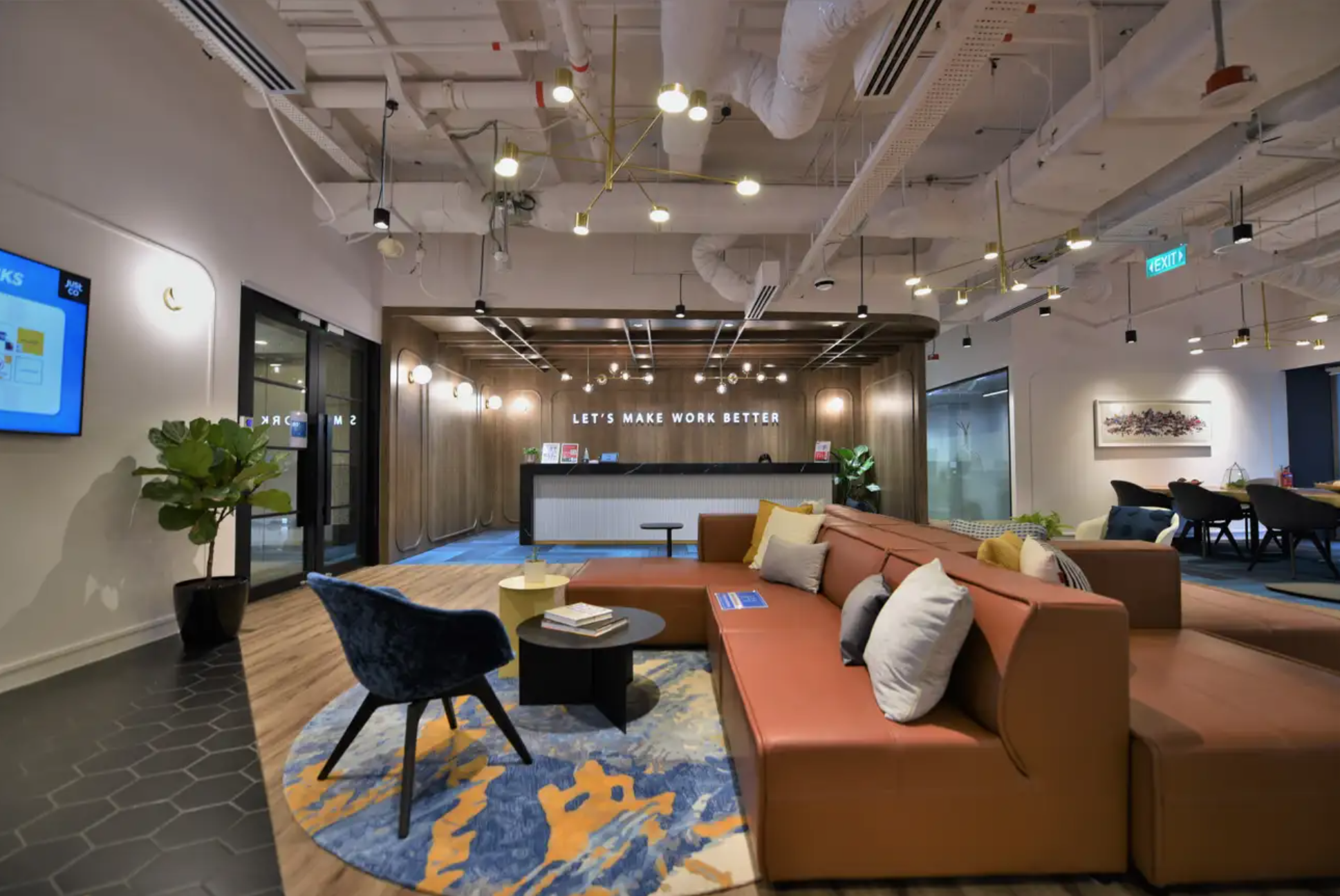 JustCo, Singapore
Singapore has long been a popular location for businesses to set up their headquarters. In fact in 2017, the World Bank listed Singapore as the second easiest country in the world to do business in. So it's no wonder businesses choose Singapore as their regional HQ.
There are multiple reasons for this, and despite the COVID-19 pandemic, many still remain true: Singapore has a strategic location within APAC, it has a favorable business climate, and it is home to a variety of world-class office spaces. All of these combined have made the city-state a conducive environment for businesses. Continue reading below for an overview on these factors and why Singapore remains a popular business destination amidst COVID-19.
Need help finding a cost-efficient office space in Singapore? Reach out to our local team at singapore@flyspaces.com for a free consultation and to discover the best deals
Why Do Businesses Choose Singapore?
Strategic Location
Singapore is in the heart of Southeast Asia, and is known as one of the most connected cities in the world with Changi Airport serving more than 100 airlines and flights coming in and out of the country every day. This makes it easy for companies to tap into Southeast Asia's 650 million smartphone-savvy population and use the city-state as a base to expand into the rest of ASEAN.
Business Climate
Overall, Singapore has a stable and pro-business government that provides economic incentives for enterprises. Plus, there is a strong legal framework and a sound financial regulatory environment that has continued to attract interest from companies and investors around the world.
Therefore, as tensions rose in Hong Kong earlier in the year, Singapore became the next choice for companies looking for a hub in APAC. By setting up in Singapore firms are able to take advantage of the ease of doing business and grow their regional operations at a faster pace.
Big Tech Firms in Singapore
Despite the COVID-19 pandemic, Singapore has still witnessed major tech firms setting up their offices in the country: earlier in 2020, Rakuten Mobile set up their global HQ as their base for their cloud-native mobile communications platform. Likewise, Alibaba purchased half of the US$1.2 billion AXA Tower in Singapore's central business district.
Even more recently, Tencent set up their home base at JustCo, joining other Chinese tech giants using the country as a launching pad for their businesses. Arguably these moves have led to the announcement from Amazon Inc. of their plans to take up 8,360 sqm at Asia Square Tower 1, with employees moving in sometime in 2021, in order to be on the ground with their competitors.
It seems even though Singapore's office market was battered by the pandemic, it has in fact helped boost the industry - in total, these tech firms have taken up 350,000 sqft of office space in Singapore. They are able to take advantage of the decreased rents and the promotions offered by landlords and workspace operators.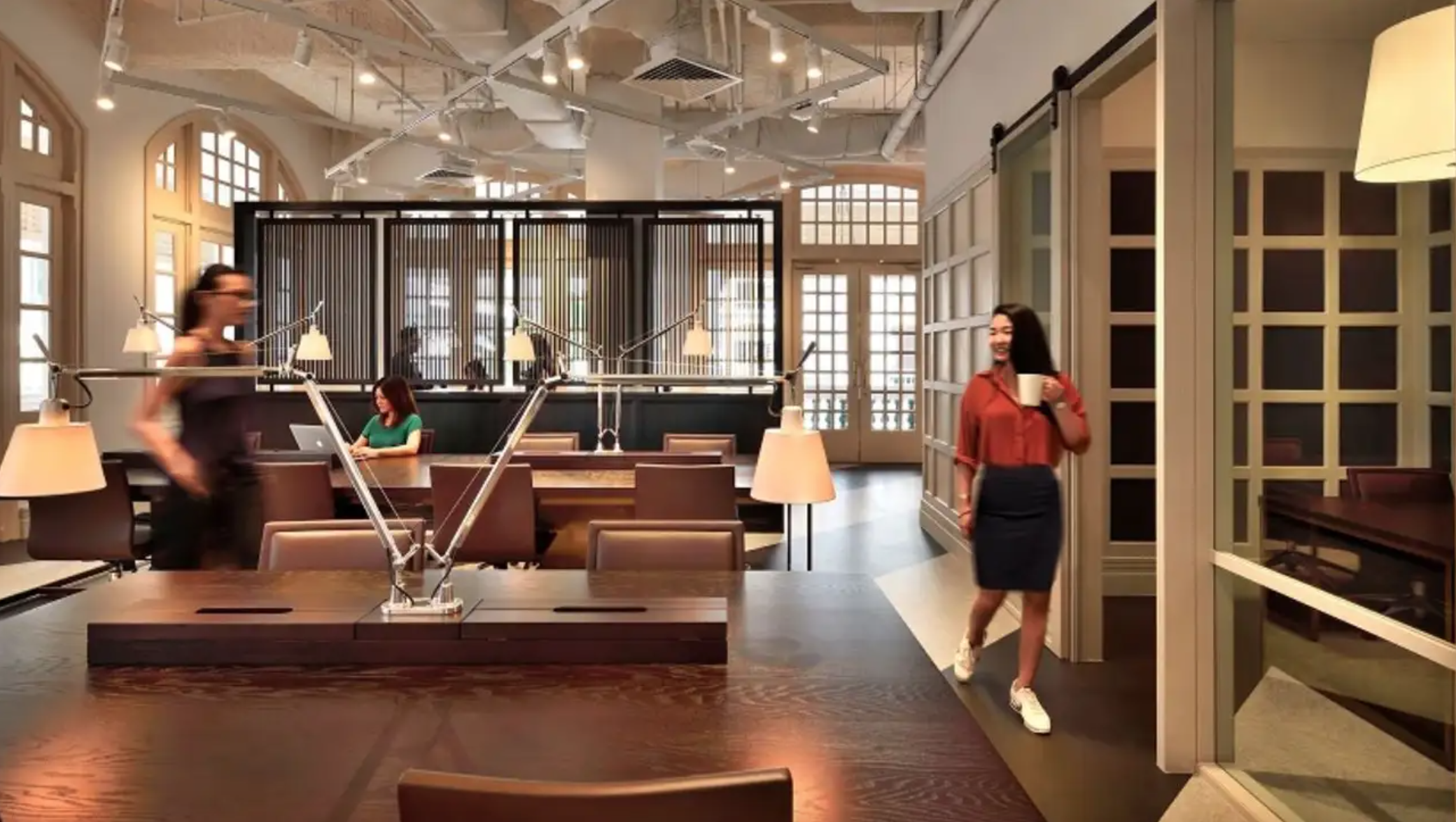 Office Space Solutions in Singapore
The ongoing pandemic has however shed light on real estate challenges for businesses: namely companies need more space to house their employees to comply with safe distancing measures. As a result, many continue to work from home whilst companies adopt split team arrangements and look to keep their real estate costs at a minimum.
As employees continue to look for more flexibility in where they work companies are opting for alternate office space solutions. Namely, one that is flexible and cost-effective, such as a shared workspace - also known as coworking spaces or serviced offices.
Why do Companies Choose Coworking Spaces in Singapore?
As mentioned earlier, Singapore is home to a variety of world-class office spaces. From global brands such as WeWork and Regus to regional stars JustCo and The Great Room, these workspaces have begun to attract attention not only from startups and entrepreneurs but from large enterprises. In fact, JustCo recently reported that more than 50% of its customer base is made up of these enterprises. So why do companies in Singapore look to coworking spaces?
In short, coworking provides companies flexibility. In markets or times when headcount growth is unclear, these spaces allow companies to scale. Companies such as Alibaba and Facebook who set up in coworking spaces when they first entered Singapore used this to their advantage: they were able to grow their teams quickly without the restrictions of a long-term traditional office.
Looking for your new office space in Singapore? Get in touch with us today for a free consultation
Similarly, all CAPEX costs are covered by the operators: shared workspaces come fully-furnished with business amenities such as meeting rooms, office equipment, reception staff, and utilities including electricity and WiFi. This makes it a low risk option for many businesses, particularly during times of uncertainty.
Due to these benefits, coworking spaces in Singapore have become a practical solution for all businesses. Helping them better manage their real estate usage as well as their workforces. Coupled with the country's overall ease of doing business, it has meant that businesses continue to choose Singapore as their corporate office location.