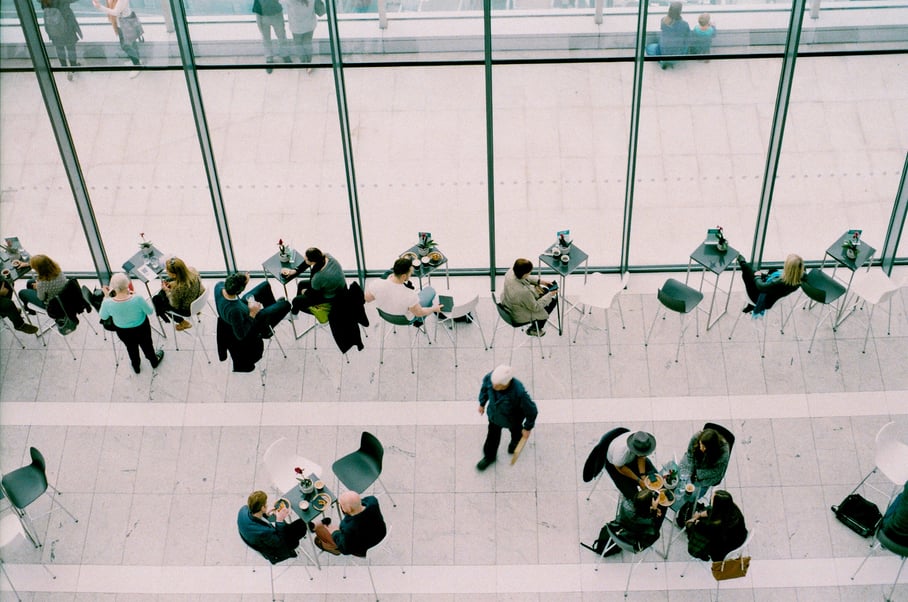 Photo by Daria Shevtsova on Unsplash.
The new MO of workspaces amidst - and possibly after - the Covid-19 pandemic: downsized office spaces to accommodate the contraction in the number of employees heading back to the office. With a decline in occupancy and office density, the need for expansion has plummeted, with more businesses looking to save on rental costs.
Moreover, now that companies are aware of their ability to implement technology-driven solutions in an environment where digital communication takes precedence, organisations are likely to change their size needs - or more specifically, lesser of it.
The Benefits of Coworking Spaces
Coworking spaces in Singapore aren't new and have been around as an alternative office option for entrepreneurs and start-ups that needed a more conducive environment to work in (come on, Starbucks, really?). Fast-forward to 2021, coworking spaces offer an abundance of benefits and advantages that aid in adding value to various businesses by responding to the changes in the way people work.
Flexible Work Arrangements Are Sorted
For one, with the pandemic in play, flexible work arrangements are crucial (read: people having the choice to either work from home or commute to a physical office). And with coworking spaces in Singapore, a fixed nine to five schedule is not required, allowing employees the flexibility to work either remotely or in the office.
---
Get your FREE guide: Ultimate Guide to Flexible Workspaces in Singapore
---
Unlike the typical open-plan spaces in large offices, coworking spaces not only serve as a venue space for your events and functions, but also offer a combination of private rooms and dedicated work areas to allow users to work in different spots unlike having a fixed desk - and yes, well distanced with various measures in place.
Companies can also optimise coworking spaces by integrating them into their contingency plans in the case of an outbreak. With this accelerated trend of shifting the traditional workscape, organisations must find ways to allow employees to work safer and smarter in an era where global, interdependent communities are prevalent, which may in turn place the health of many employees at risk.
As such, this would add value to businesses through increased productivity of employees, staff retention and improved well-being of workers. This would lead up to better staff morale and a stronger, more diverse workforce that would help propel the business to success.\

Photo by Yolk Coworking on Unsplash
A Cost-Saving Option
Businesses may even leverage on such coworking spaces for lease tenures to switch to a more cost-saving ethos - a practical solution during the current pandemic environment. The renting out of shared spaces at a low cost for official work operations makes complete sense since such spaces can offer professionals immense productivity at a fraction of the cost of a full-fledged office set-up. Other costs that can be saved on with co-working spaces include internet services, power supply and pantry access.
---
Read More: Tips On How To Find The Right Office Space
---
Essentially, this allows businesses to minimise overhead costs and decrease their cost based in order to increase profit margins - now, who does not want their business to prosper?
Networking Opportunities
Coworking spaces also offer an avenue for like-minded individuals to connect and form business relationships with one another, to further add value to the start-up or organisation.
Experienced individuals gathered in the coworking space aim to form meaningful connections with other people from different - and similar - industries as this could help their own business by the way of partnerships, referrals or even lead generation. Expanding your business network is imperative in competitive markets and a coworking space gives this opportunity - on a daily basis - to expand your network and essentially, grow your business.
---
Nowadays, businesses, entrepreneurs, and individuals like you need to respond to radically changing times by adding value to what you already have. Understanding the relevance and benefits of what coworking offers you is the beginning of your path to success. Get our free copy to know the ins and outs of coworking and take your business to the next level!