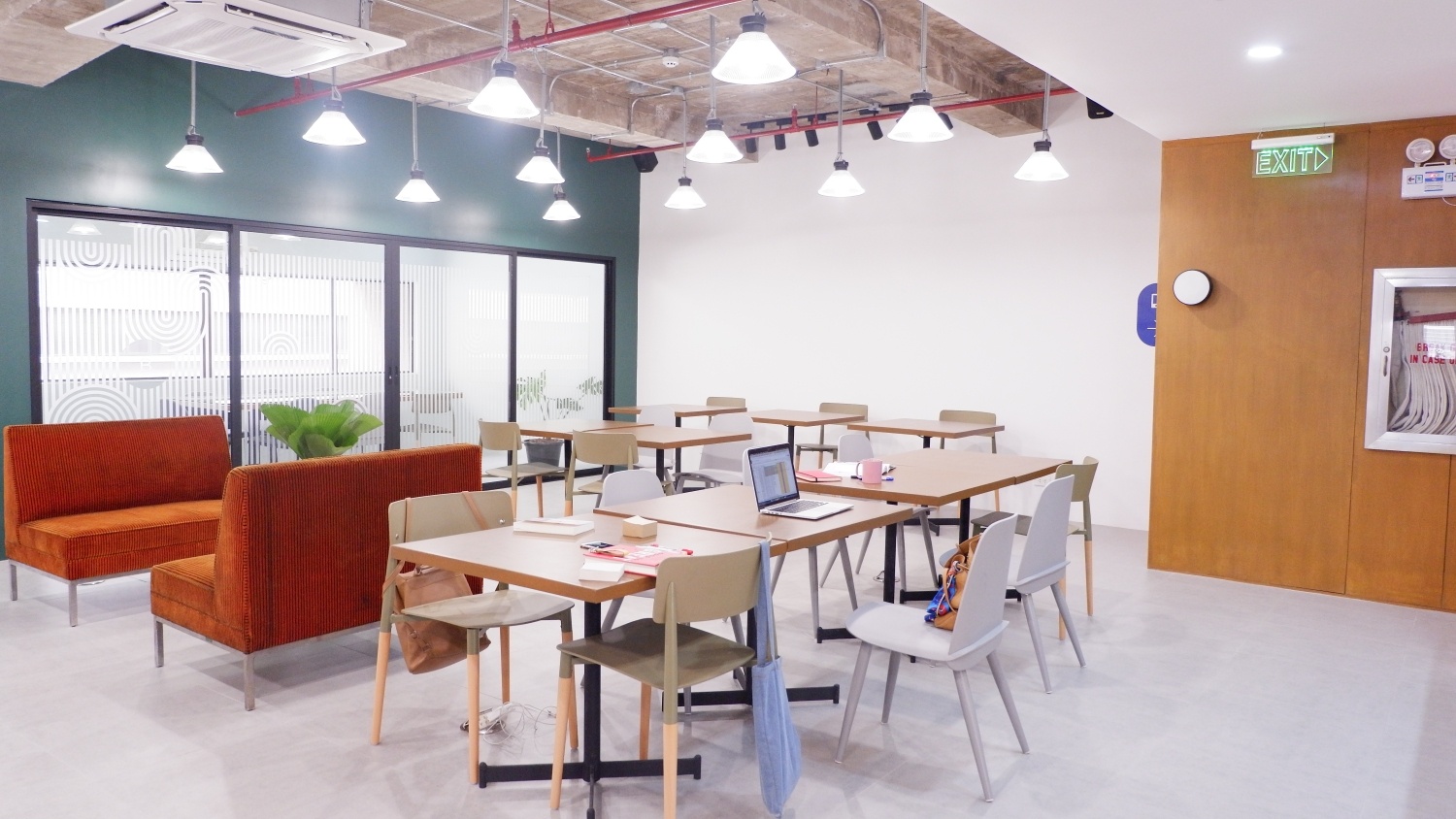 Solution Space, Manila
Whether you're new to the coworking scene or you're a seasoned veteran, it's important to know the differences between the different spaces you make available - because as we all know, coworking spaces aren't simply one big open-layout office. However, for new members, the intricacies of the different types of memberships, i.e hot desk or dedicated desk, may not be as clear cut.
So if you're looking for some key points that define the different types of membership options when talking to potential members, here are our quick definitions for the words every operator should know. And even if you're already an expert, it's always good to remind yourself of the basics.
1. Coworking
When we talk about coworking, we're usually referring to the general term of different people from different industries working together in a shared space with a clear focus on collaboration and networking. It fosters an environment where people can come work on their own, without actually being on their own.
And yes, we do spell it without the hyphen because we believe it makes a fundamental difference. Namely that coworking is a voluntary choice to work amongst a chosen group of people, whereas co-working can simply mean working amongst colleagues just as in a traditional office. If you do want to read more on the differences, you can check out the article posted by Deskmag.
2. Hot desk
Just like the game 'hot potato', hot desking is when a member has access to a desk within a coworking space, but it won't necessarily be the same desk day after day - so they're hopping from one desk to another. This is generally one of the cheaper membership options, and gives members the most flexibility as they can choose where in the space they want to set up for the day. This will be the closest to a coffee shop setup, where members will most likely be sharing desks with each other.
3. Dedicated desk
Similar to a hot desk where a member rents out a desk, except a dedicated desk is just as the name suggests - the member will have access to the same desk for the duration of their membership. It is however, more expensive than a hot desk, but it usually does come with a place to store belongings overnight and allows members to personalize the desk.
4. Private office
Private offices are enclosed spaces that, as the name suggests, offer more privacy. Generally they are geared towards small teams, think 10 people, however there are some coworking spaces that offer smaller offices good for one. In terms of membership options, this is the most expensive, but it does mean that members have a dedicated, lockable room that they can decorate to suit their brand.
5. Virtual office
On the most basic level, virtual offices offer all the benefits of a traditional office space, minus the physical space itself. It's an easy way to add legitimacy to a business, as a virtual office package will offer mail handling and other services that businesses can use as a permanent point of contact - and this is generally the reason people will opt for a virtual office. In other words, those who work from home can give their clients and investors a business address and show they're serious about their company.
Of course, there are other spaces you can make available to your members, such as meeting rooms or function rooms, but it's important to know the basics that will bring people into your space to then use these other options.
And hey, if you have any extra space to rent out or want to change the way you list your existing spaces, today and we'll help you in any way we can.