Looking for a venue to house your next event? With everything you have to deliberate, choosing the right location can make or break the success of your event. Site selection is often the most challenging part of the event planning process. Researching for places and negotiating with venues can be time consuming too. But with FlySpaces, you can search and pick the perfect venue for your event on your laptop or smartphone.
From corporate functions to PR launches, FlySpaces is your convenient guide in finding the best location for any type of event you're organizing. Here are a couple of cool and functional event spaces you should consider booking for your next event.
Launch Parties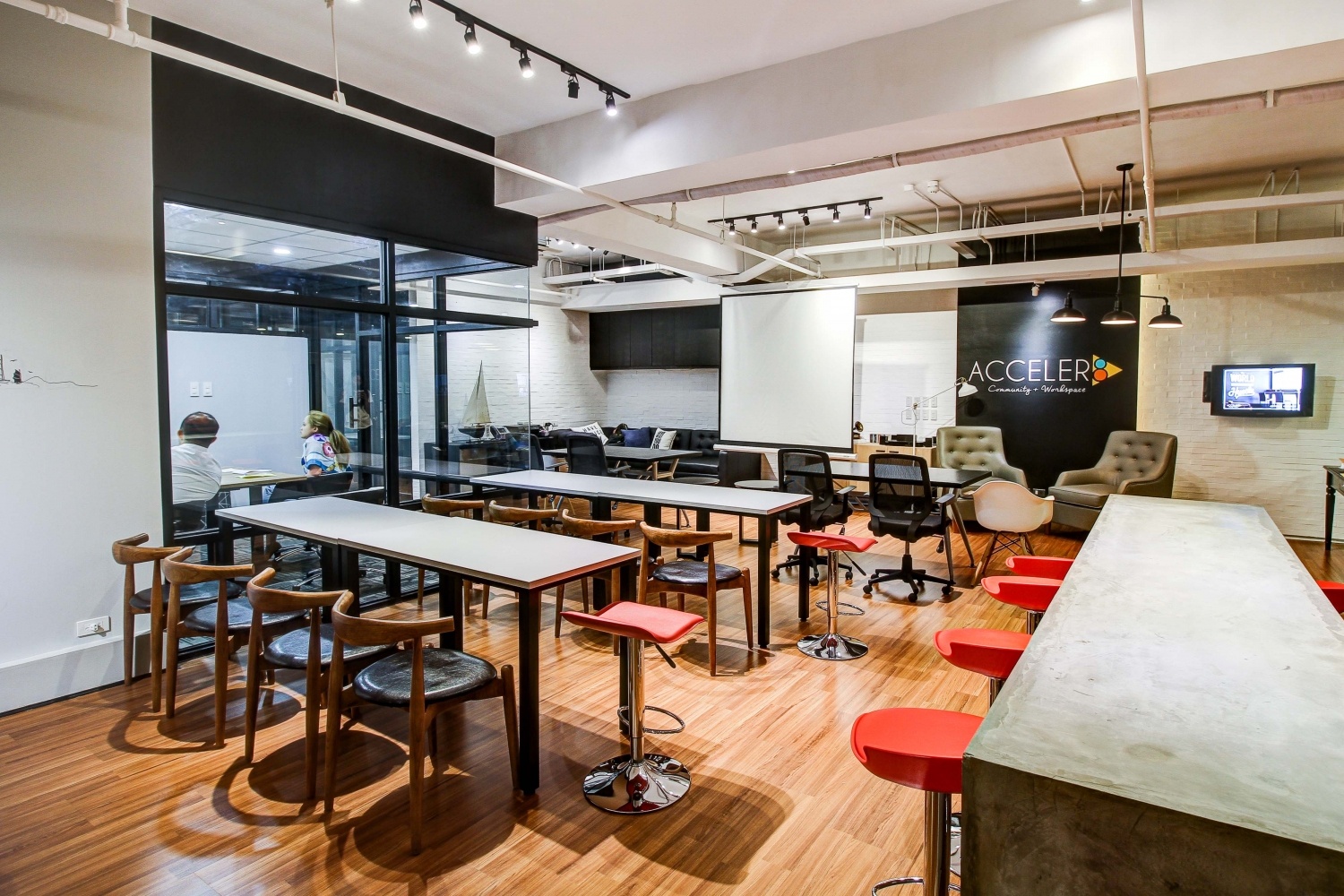 Acceler8 by UnionSPACE, Manila, Philippines

The contrast of wood and metals generate an industrial feel of the place, which makes Acceler8 by UnionSPACE an awesome venue for product launches and PR events for your company. It's situated along Salcedo Village, a prime spot in the business district of Makati, so you don't have to worry about your guests finding the place. It also offers great ambience where people can be comfortable to talk, collaborate, and have a great time.
Read also: The Ultimate De-Stress Checklist for Event Planning

Gateway Theatre, Singapore
There's no better background for your party than the Singapore skyline. Book the roof deck of Singapore's Gateway Theatre and enjoy the manicured lawns, water features, and spectacular views. Located in the middle of the Bukit Merah heartland in the Southern part of Singapore, it's in close proximity to Clarke Quay so finding it will be stress-free!
Training Seminars
Y2 Hotel Makati, Manila, Philippines
The function room at Y2 Residence Hotel in Makati can be set up as a conference room or an events place that can accommodate up to 60 guests. With all the needed amenities to conduct seminars and trainings, it's the perfect spot for learning and collaboration among like-minded individuals. It's near Rockwell Power Plant Mall and Jupiter Street so there's a myriad of food establishments and places to hang out to and unwind after the event.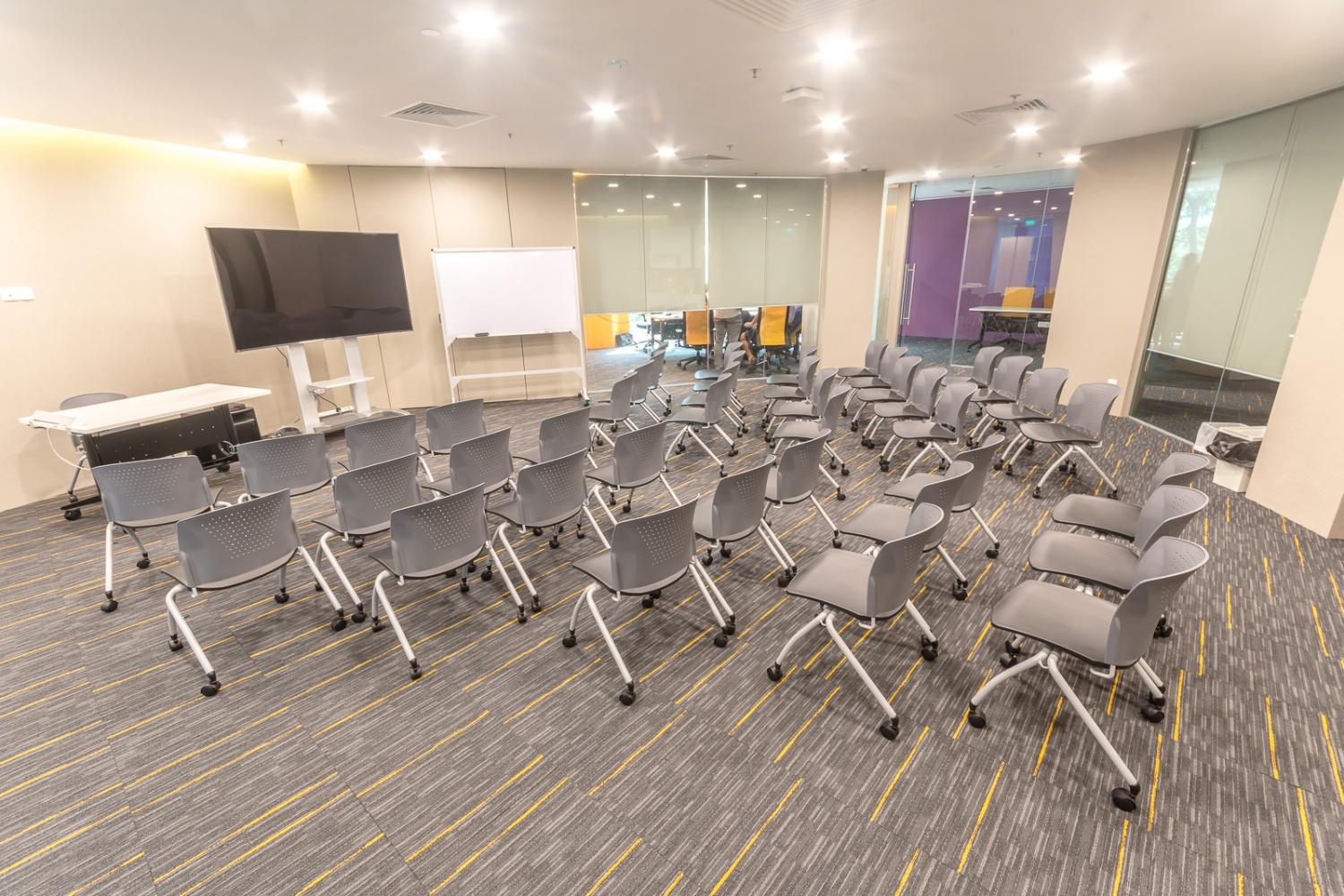 Workcentral, Singapore
Workcentral has all the room you need to comfortably hold up to 50 people for an event like a seminar or workshop. The space has clean lines, ample lighting and modern and stylish interior. The space can be arranged depending on the type of event you'll need it for, be it for conducting training or doing talks with industry leaders. Speakers, microphones, and projectors with large screen can be availed at an additional fee.
Read also: Host a Party in our Favorite Outdoor and Rooftop Event Venues
Large Presentations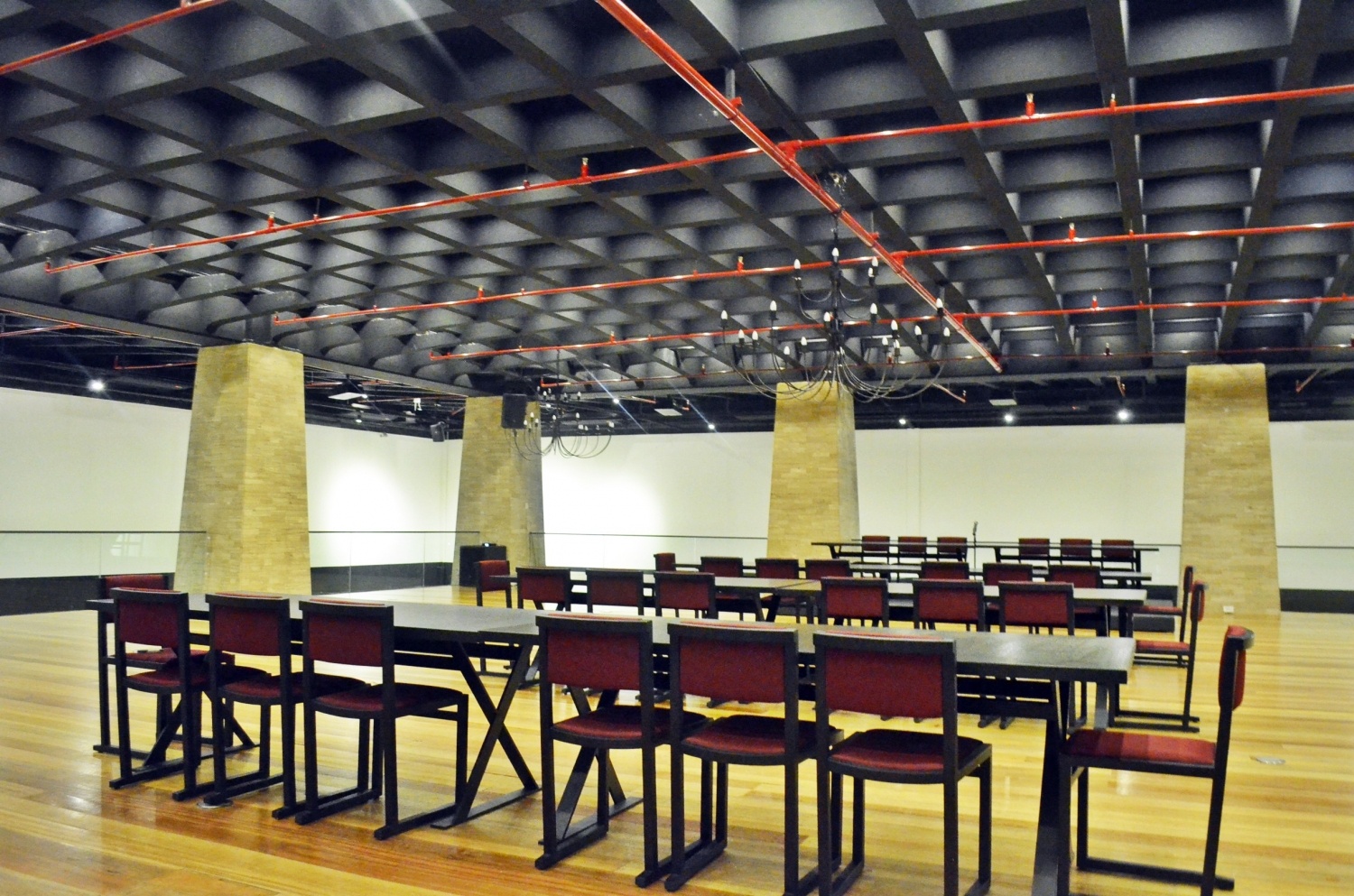 Green Sun Hotel, Manila, Philippines
If you're throwing a big event like a trade show or gallery presentation, Green Sun Hotel is a great creative space than can comfortably house up to 250 guests in a round table setting and up to 450 people with a cocktail setup. They have an extensive professional lighting and sound system for you to use at your disposal, together with a lower gallery that's suitable for product or visual arts displays. You can use the space as a blank canvas and decorate it according to your own theme and design. You will also have access to AXON Garden, an adjacent outdoor patio-type dining area that provides a calming ambience that's perfect for laid back conversations.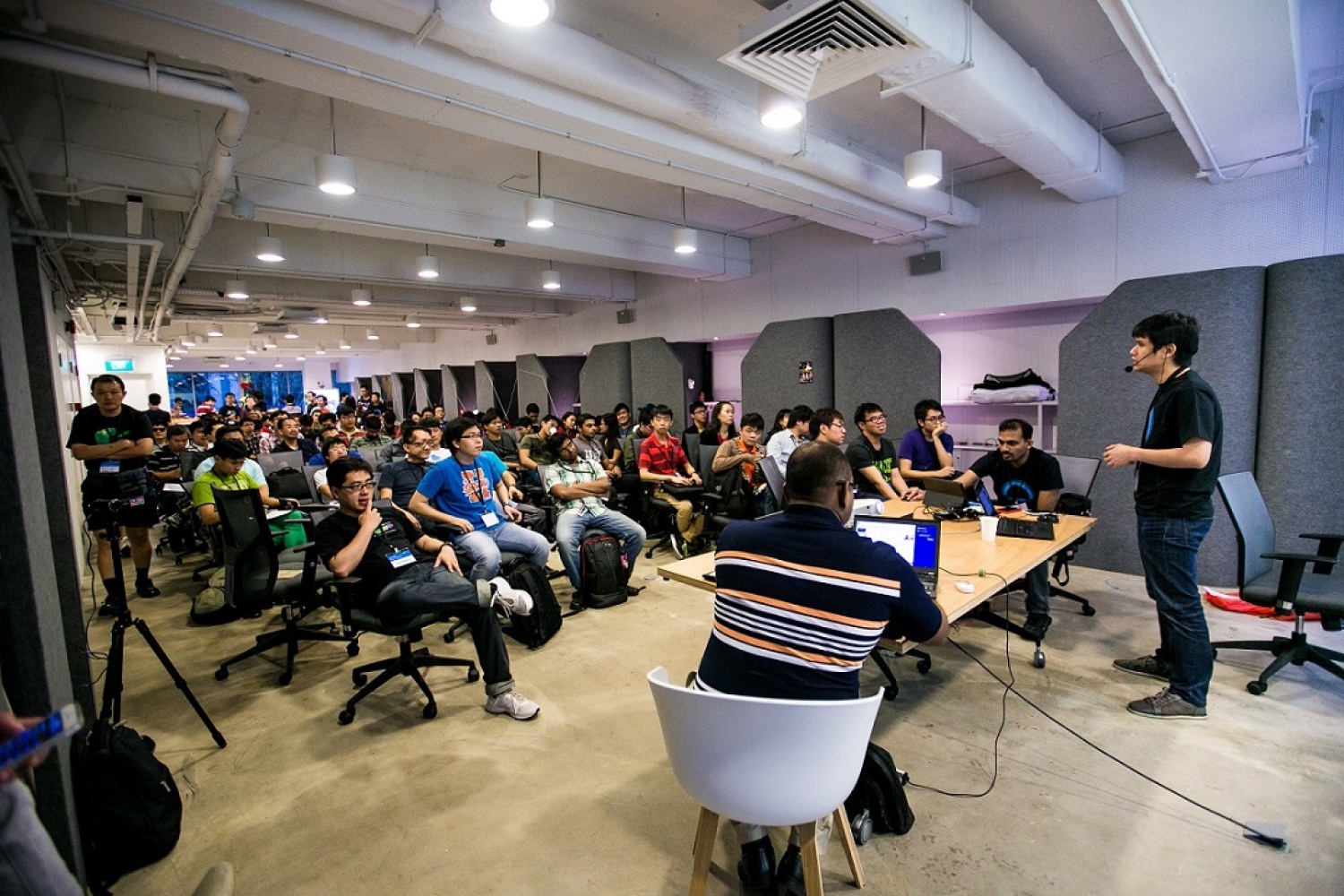 The Co, Singapore
Perfect for a large gathering among colleagues in the industry, The Co can hold up to 100 guests and it comes equipped with a mobile projector and screen, sound system and microphones, and you'll have unlimited access to the Internet inside the venue. Renting the space comes with staff on hand to assist you during the event. The venue boasts of a modern and stylish ambience with striking decors to strike conversation.
Find more amazing event locations when you browse our extensive catalogue of short-term rental spaces at flyspaces.com. To learn more about FlySpaces' services, email us at info@flyspaces.com.
Editor's Note: This post was originally published in January 2016. It has since been updated for accuracy.