Finding an affordable office space for your new business in a good location is difficult. To help out, FlySpaces has compiled a list of cost-effective offices in key cities of Southeast Asia. These office and coworking spaces are not only strategically located in the busy and talent-rich Business Districts, they also all have unique features that suit every type of team.
Acceler8 by UnionSPACE - Manila
$1,350 / 1-6 guests
Acceler8 by UnionSPACE has two branches, both located in the heart of Makati and both have impressive interior design with a mix of cozy and industrial aesthetics. Their flexible spaces also have communal areas that are perfect for company functions such as talks and networking nights.
Both spaces are close to Metro Manila's trendiest establishments. Have a productive lunch meeting in the best restaurants and cafes, or after-work drinks in the best bars. Acceler8 by UnionSPACE is a great example of a workspace in Asia that is quite high end, yet affordable.
$320 / 1 guest
Who says it can't be affordable to work in a prime location in Hong Kong? We have UNO Central, an office space in the Central District of Hong Kong. Fully-furnished with well-designed furniture, the space gives you the utmost comfort and organization. UNO Central projects classiness and an air of productivity, keeping you and your team motivated with sights on your goals.
Racket Room - Manila
$120 / 1 guest
Located in the laid-back Quezon City, north of Metro Manila, Racket Room is a respite from the bustling city. Surrounded by mom and pop restaurants and cheap apartments, this space is a good choice for the entrepreneur who's looking for something different - something out of the big city, but still has a certain proximity to the business districts. Racket Room is geared towards the creative and artistic, frequently holding workshops for artists and small business owners.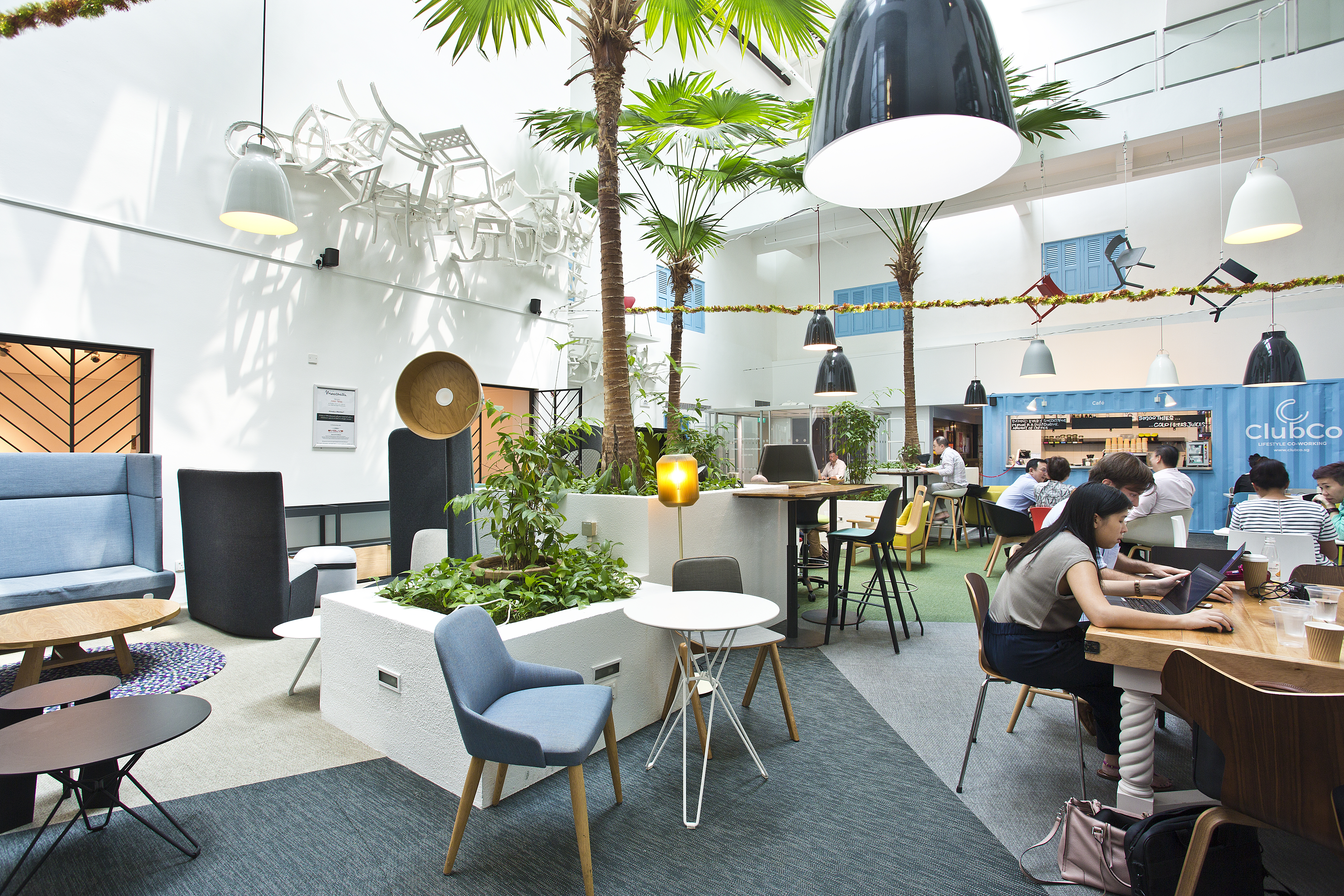 ClubCo - Singapore
$360 / 1 guest
Aside from a skylight, indoor palm trees, and eclectic furniture, ClubCo also prides itself in being a coworking space that includes food and beverage. This space is located on the cultural and colorful Cross Street in the midst of food eateries and go-to places near Chinatown and CBD.
A Clean Well Lighted Place - Manila
$1,465 / 1-6 guests
There's no way you can come up with a disruptive idea if you keep getting disrupted. A Clean Well Lighted Place is more than what its name implies. This space in Manila makes it a point to incorporate natural light into their workspaces and maintain a calm environment. This space welcomes you and your team with neutral hues - the antithesis of a rigid, fluorescent-lit workspace that traditional offices bring. Flexible and accommodating, this space can be found in Ortigas CBD.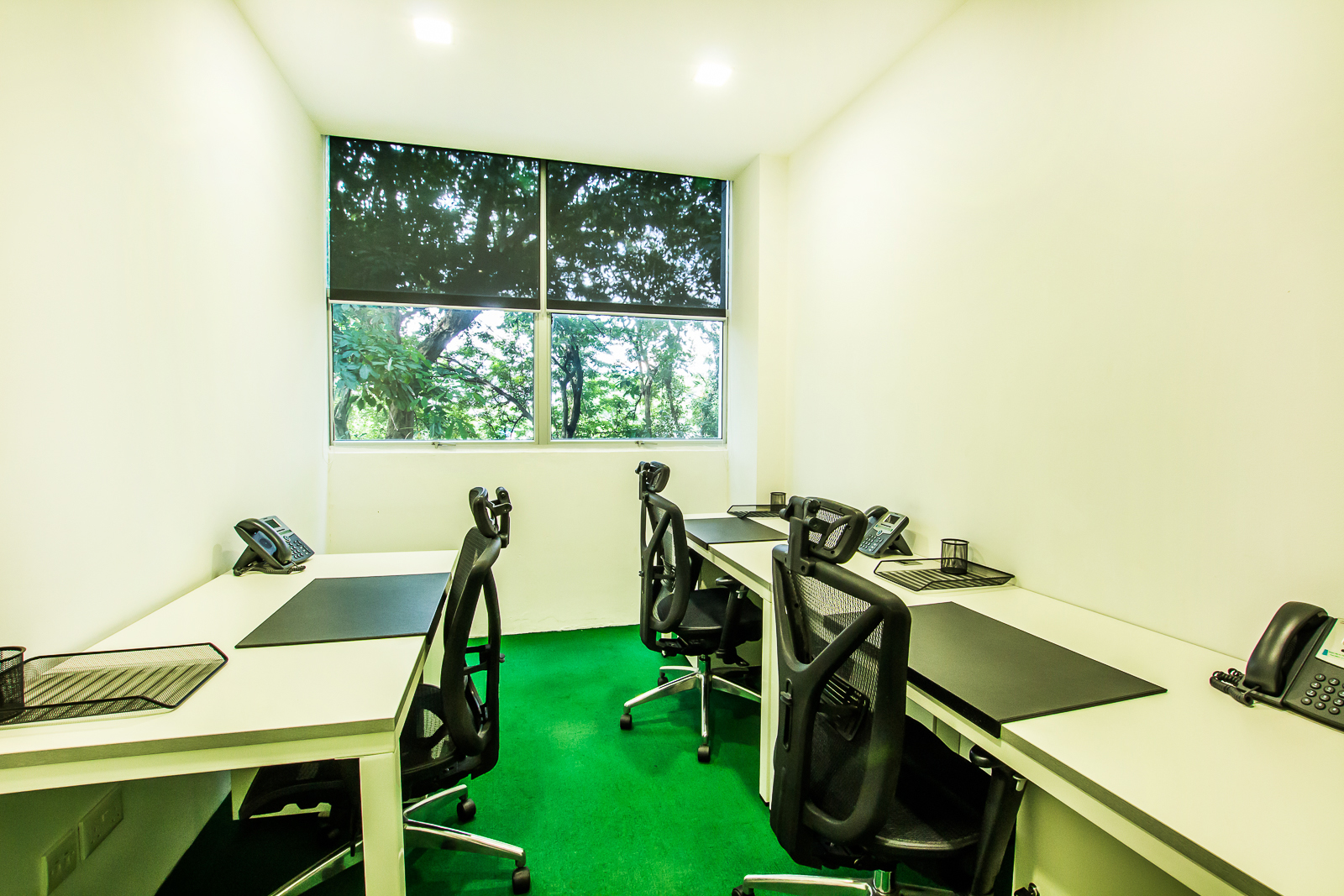 The Greenhub - Singapore
$1,160 / 3-4 guests
Compact and minimal spaces are all the rage right now. Greenhub's private office features emerald green carpeting and a view of the lush foliage outdoors, keeping you as close to nature as possible (without the mosquitoes). Conveniently nestled in Raeburn Park, the space is merely a few minutes from Outram Park and Tanjong Pagar MRT Station, where conveniently located eateries and shopping make this an ideal office space.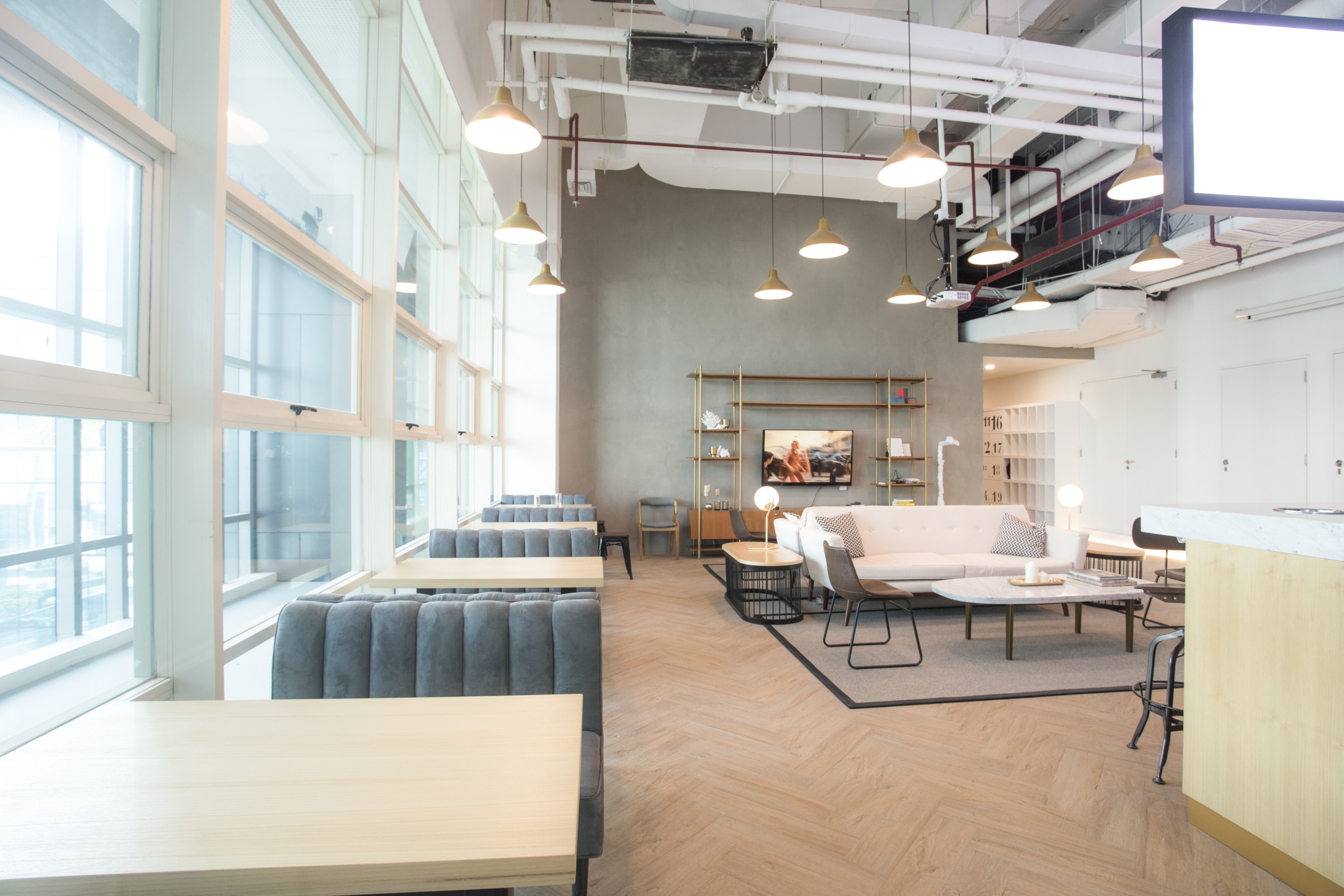 GoWork - Jakarta
$695 / 1-3 guests
GoWork's modern interiors are light and chic with full windows and good lighting. Aside from couch seats, the space offers individual seatings similar to cafes. Located in Central Jakarta, the space is close to prestigious businesses, high end residences, and government offices. GoWork fosters a collaborative and productive environment with a good balance of comfort and sophistication.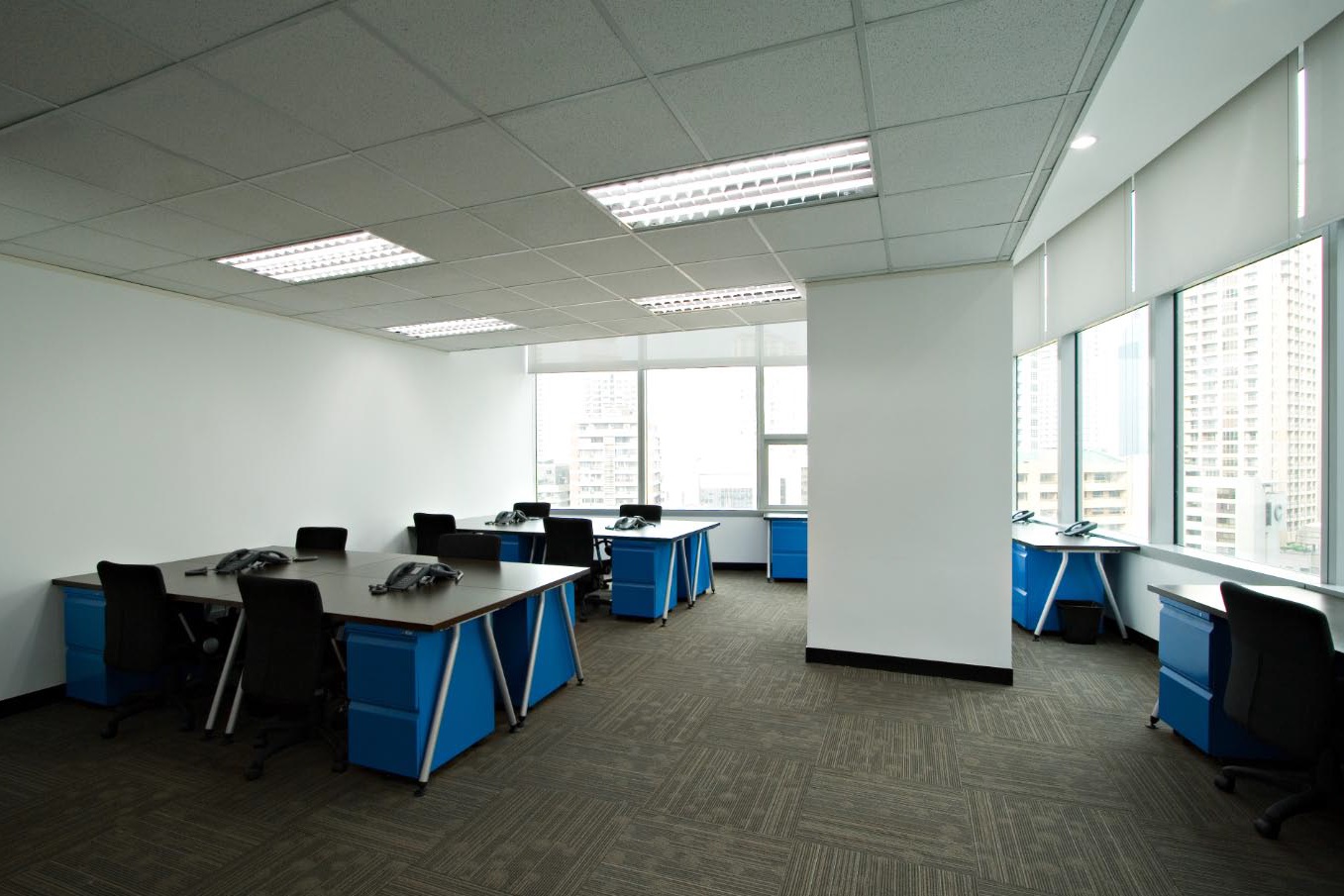 CEO Inc - Manila
$2,255 / 1-8 guests
Professional and chic, CEO Inc is a space for a no-nonsense company looking for the dream office for its dream team. Aside from professional office space with ergonomic furniture, CEO Inc also offers elegant meeting rooms and spaces overlooking the city. This space is located in Makati CBD, and definitely worth its price.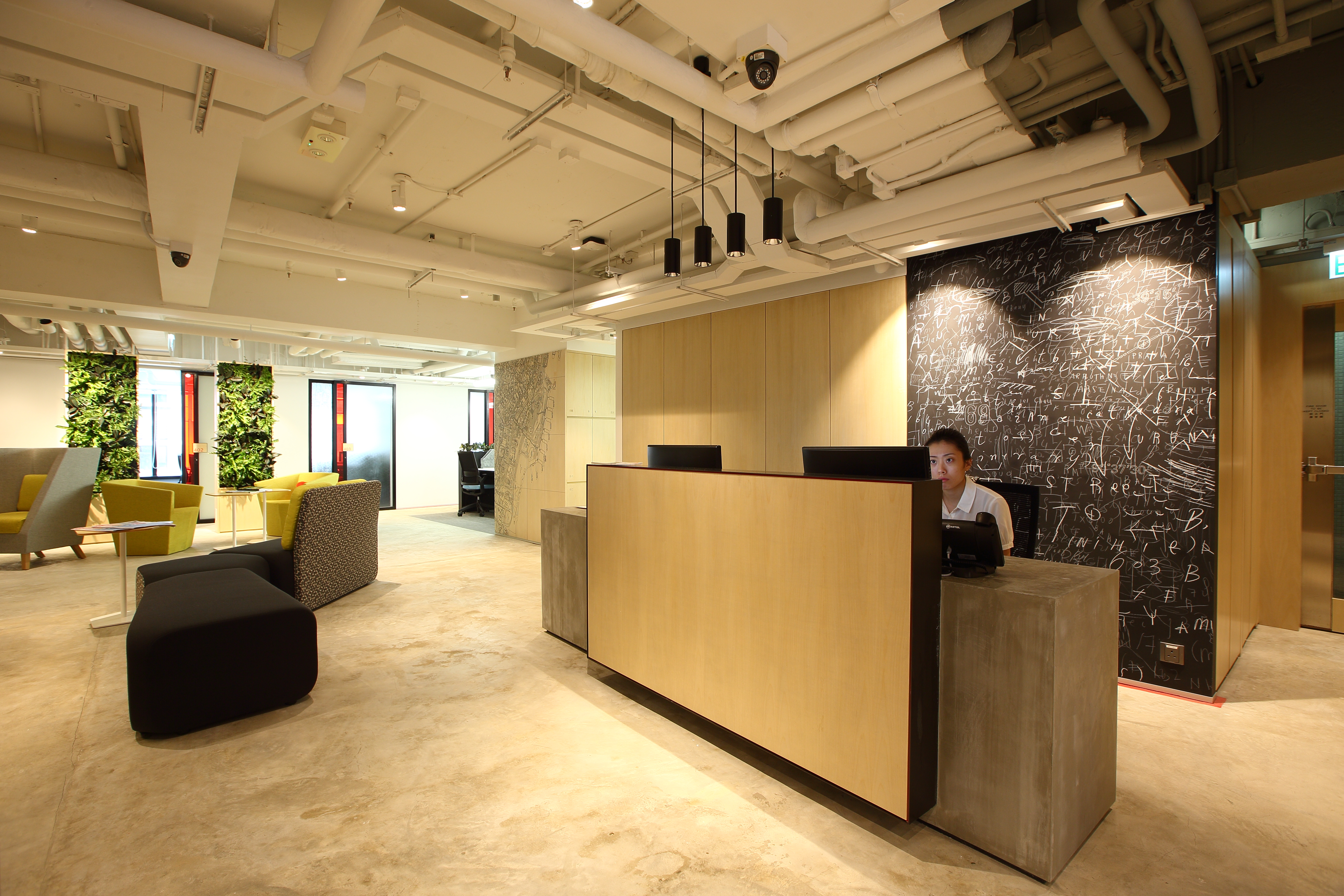 Urban Serviced Offices - Hong Kong
$2,250 / 1-3 guests
Urban Serviced Offices is for the entrepreneur with high standards, yet smart with finances. Stylish office interiors are there to help you impress guests and investors. This work space is located in Central, Hong Kong, which is teeming with events, culture, authentic food, and shopping.
VVV Suites - Kuala Lumpur
$660 / 1-3 guests
If you're looking for affordable office space in Kuala Lumpur and appreciate a hotel's high gloss, VVV Suites is the one for you. Comfort, elegance, and prestige at a good price, this bright space keeps you motivated and alert. This is a workspace for businesses that wouldn't settle for less. This space is located in KL Sentral which has a unique atmosphere and cuisine and is conveniently close to Monorail, KTM, LRT lines, and its namesake, the KL Sentral Station which is the main railway station of Kuala Lumpur.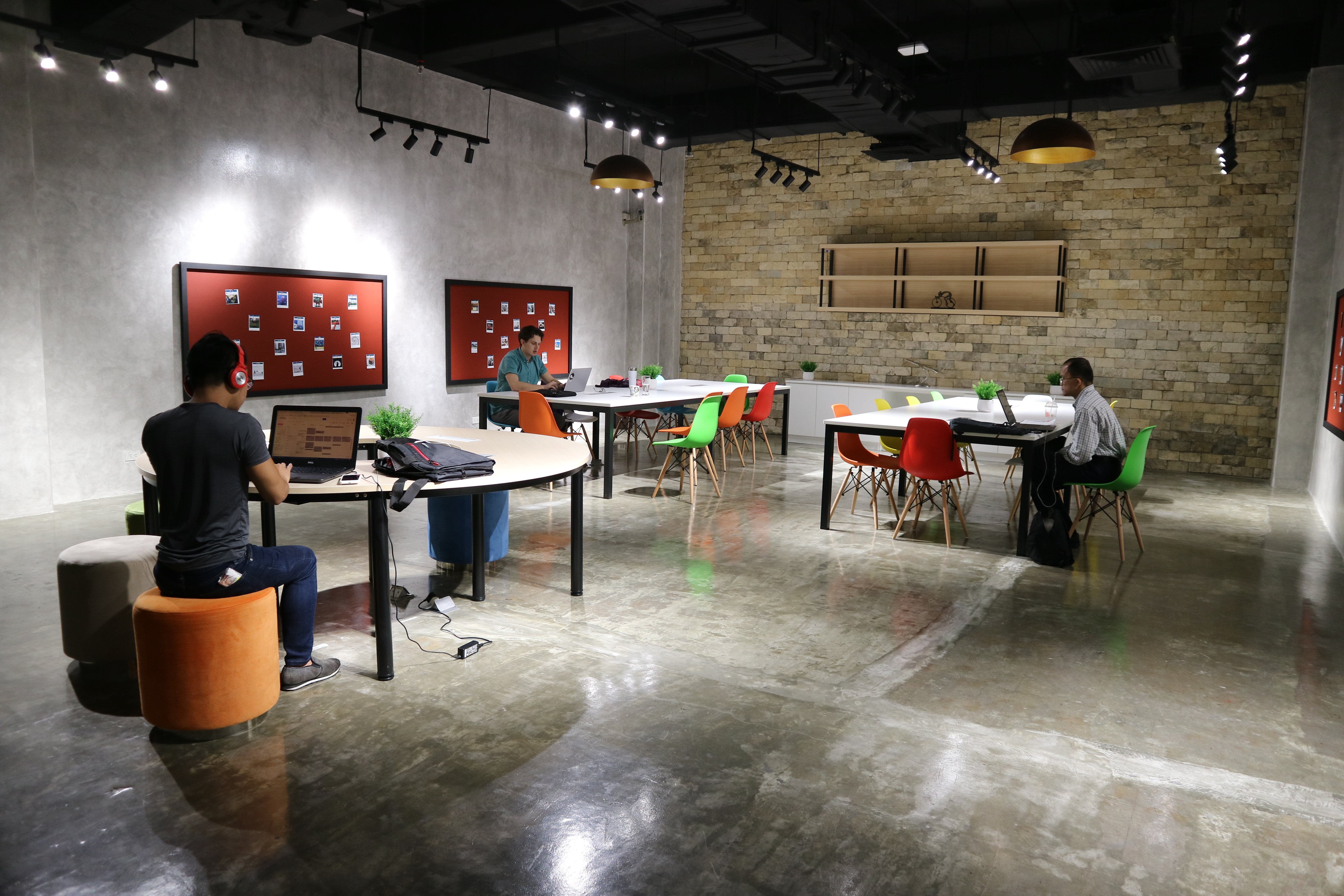 Clock-In - Manila
$1,510 / 1 guest
Clock In is located in BGC, which is the newest and fastest growing tech and business hub of Manila. The flexible space offers private offices, coworking spaces, and event venues for your talks and meetups. Clock In is close to the best selections of restaurants and the hottest shopping districts. For a prime-location space at such a good price, this makes the space an easy choice.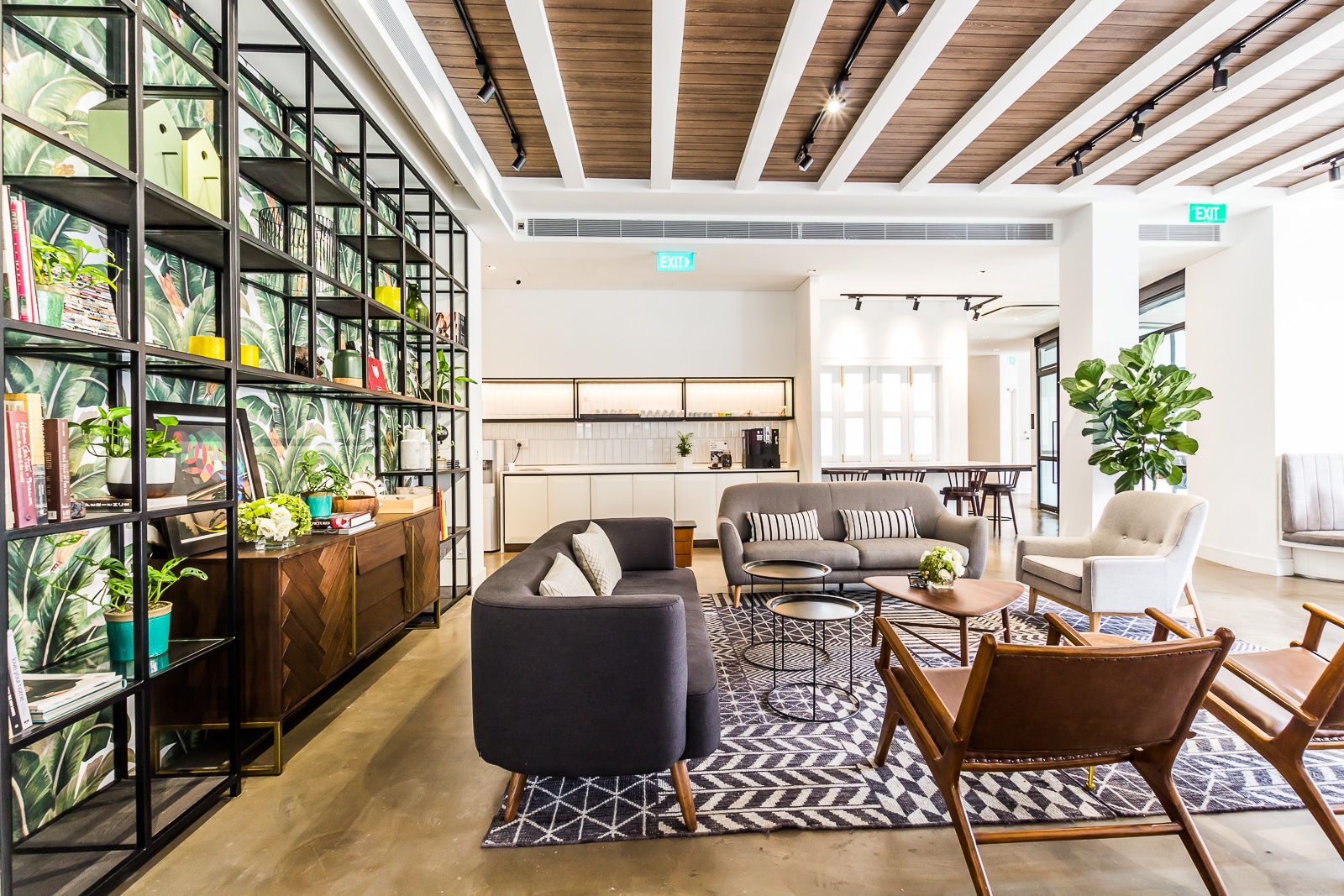 The Co - Singapore
$470 / 1 guest
Bright and airy with tall ceilings, The Co has one of the best interior designs we've encountered. The space incorporates some old and new, exuding charm and elegance alongside its full amenities and 24/7 access. Best of all, the space is located inside a beautiful historic building on Duxon Hill surrounded by highly-rated coffee shops by day and lively bars by night.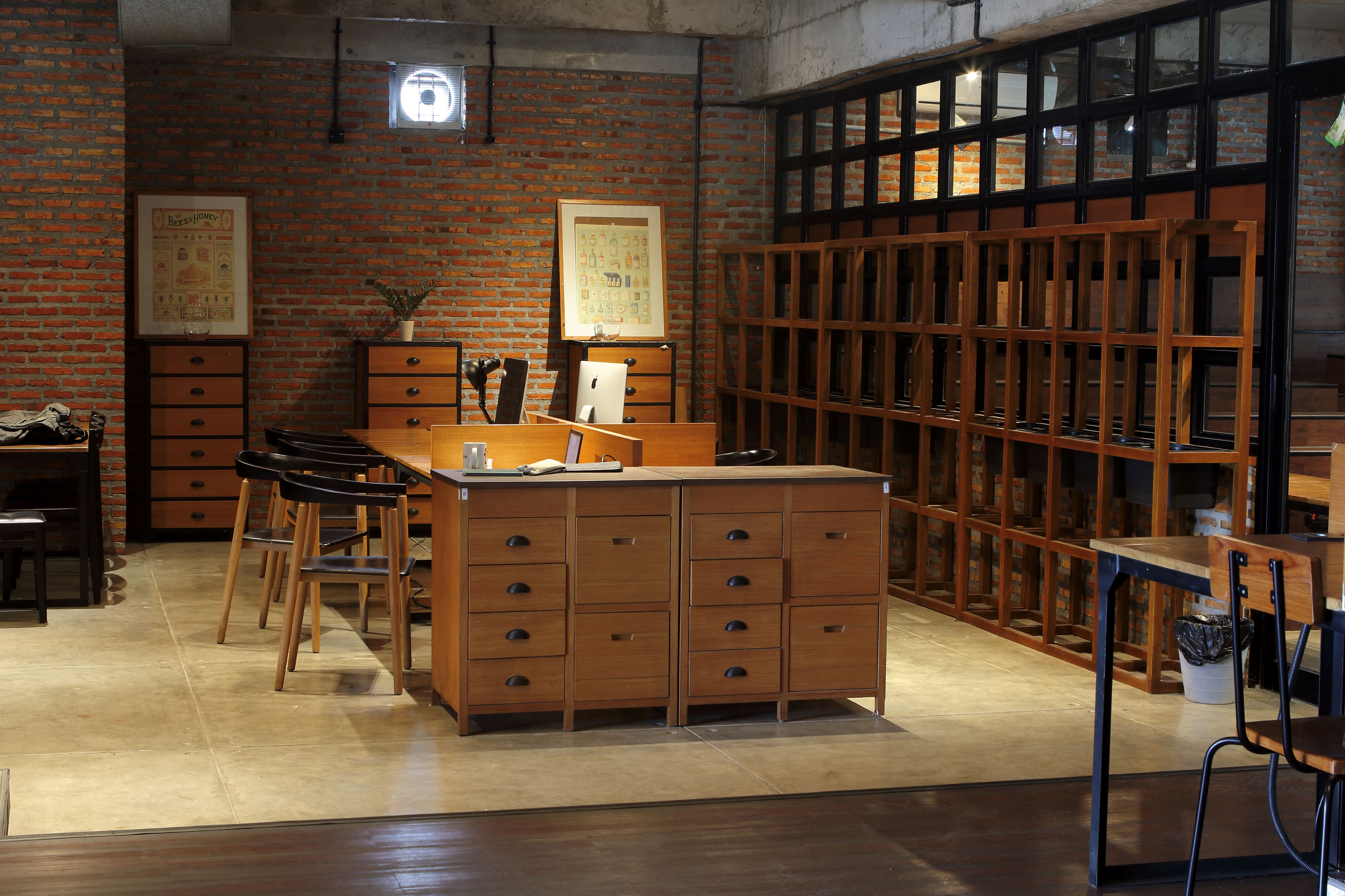 Conclave - Jakarta
$150 / 1 guest
Found in the melting pot that is Wijaya, Conclave is a cool office space featuring a beautiful old-timey industrial look: hardwood, metal details, and brick walls - a nod to the newsrooms of yesteryears.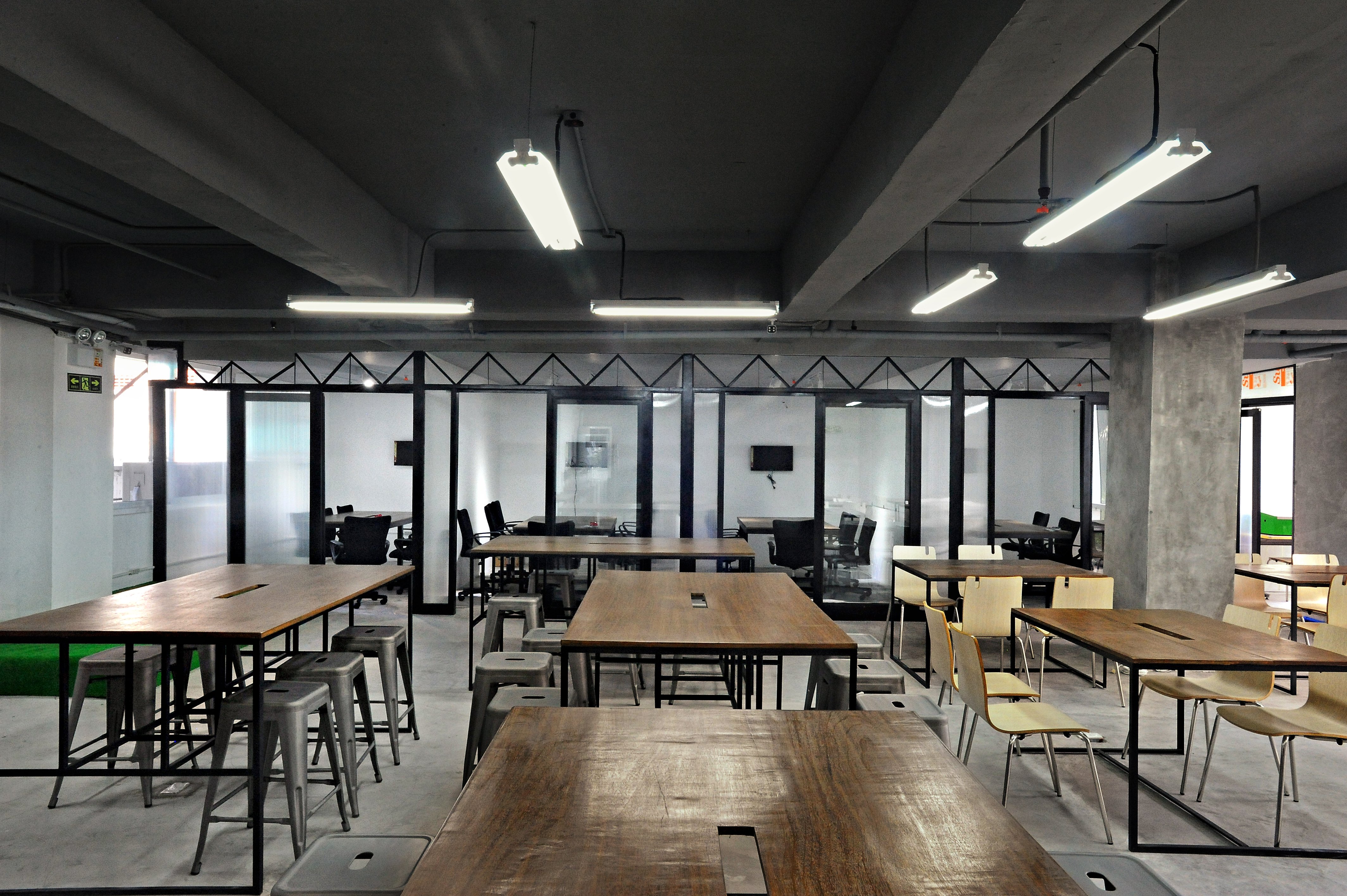 Builtable - Manila
$960 / 1-5 guests
It's here that your inventor dreams come true. Builtable offers not only the space, but the tools for creation and prototyping such as 3D printers and other equipment. A fabrication lab and coworking space in one, this space encourages innovation and creativity by frequently holding workshops on subjects such as robotics. Builtable is perfect for product-centric businesses looking to find an affordable space with all the tools in your reach.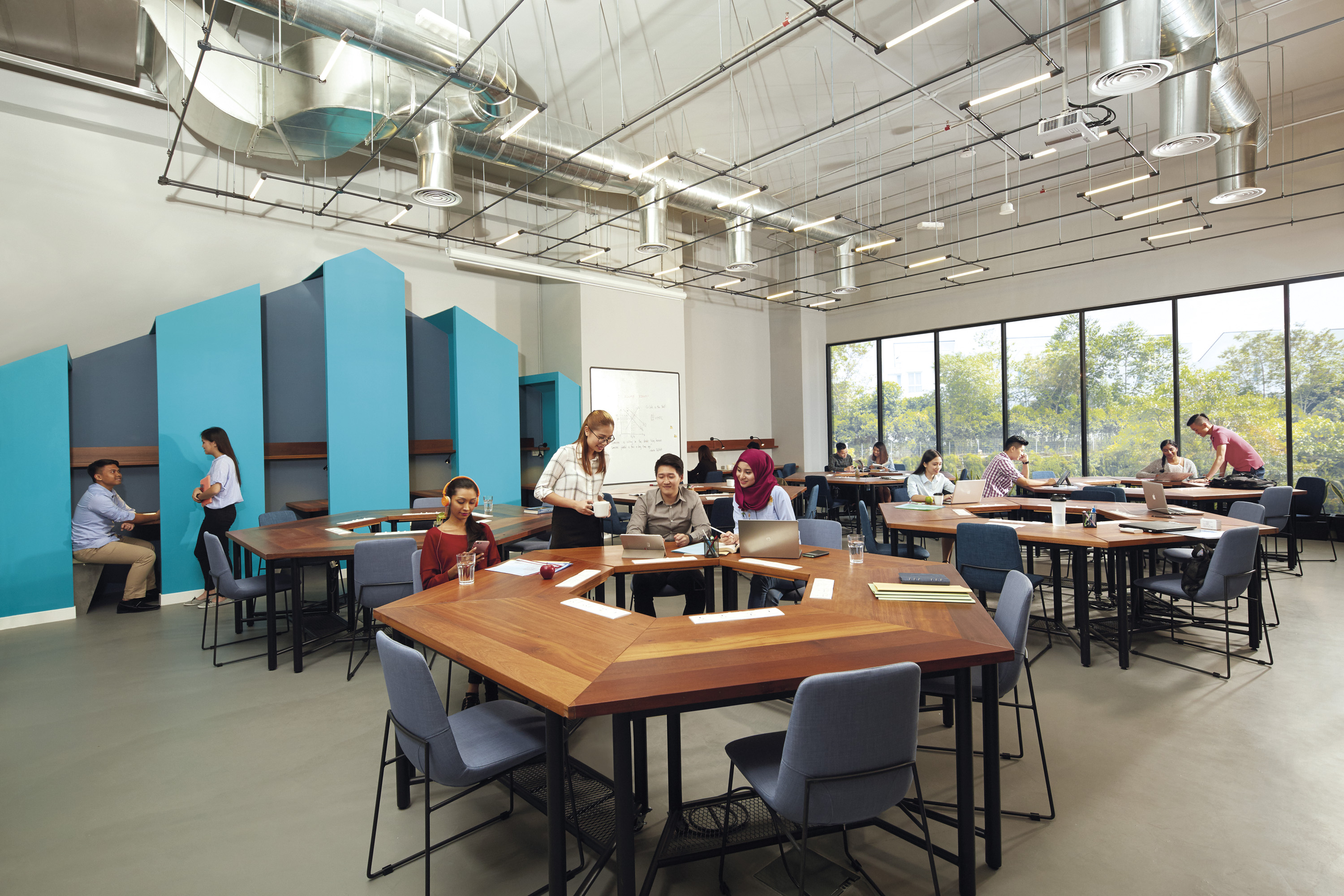 Co-Labs - Kuala Lumpur
$58 / 1 guest
Wide open spaces, tall windows bringing in the light and nature view, bean bag chairs, and spacious hexagon tables! Overall, Co-Labs' vibe is that of a youthful, but professional. Co-Labs exceeded our expectations in amenities as they include hot showers with fresh towels, lockers, board and card games, communal library, and an indoor hydroponic vegetable garden!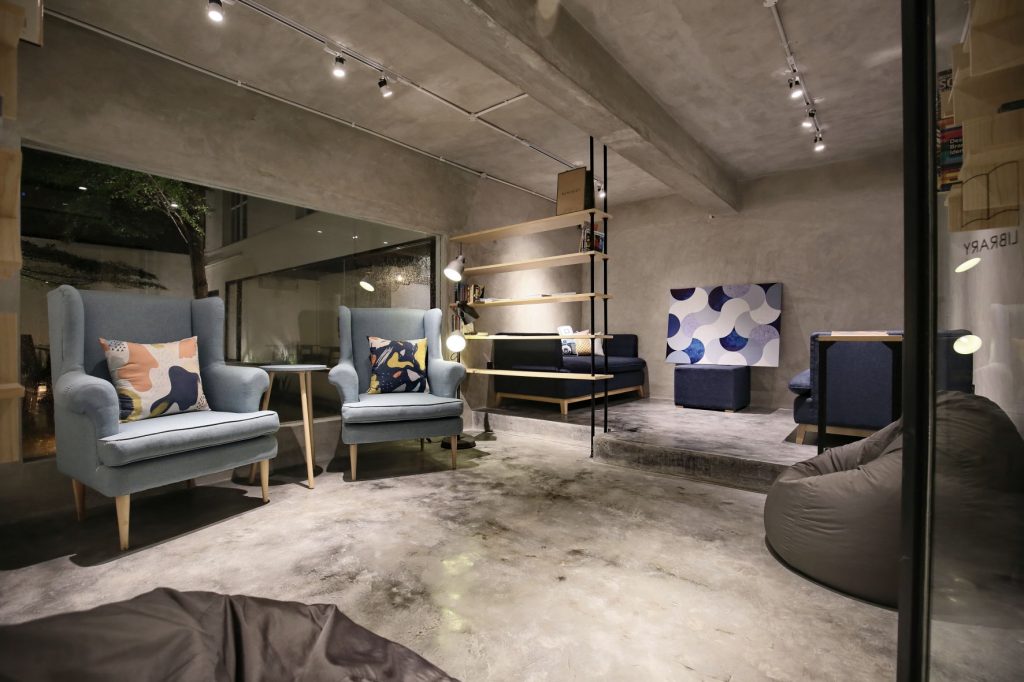 Concrete Space - Jakarta
$135 / 1 guest
Concrete Space may be literally covered in concrete, yet they're able to make it cozy with modern neutral-hued furniture and lighting that makes you breathe easy. This space makes it a goal to keep their guests comfortable as they work. Concrete Space also has a courtyard-like outdoor area for people who wish to work surrounded by nature and some sunlight. Some guests prefer to cozy up in the bean bag chairs as the work. This space is a Japanese minimalist's dream.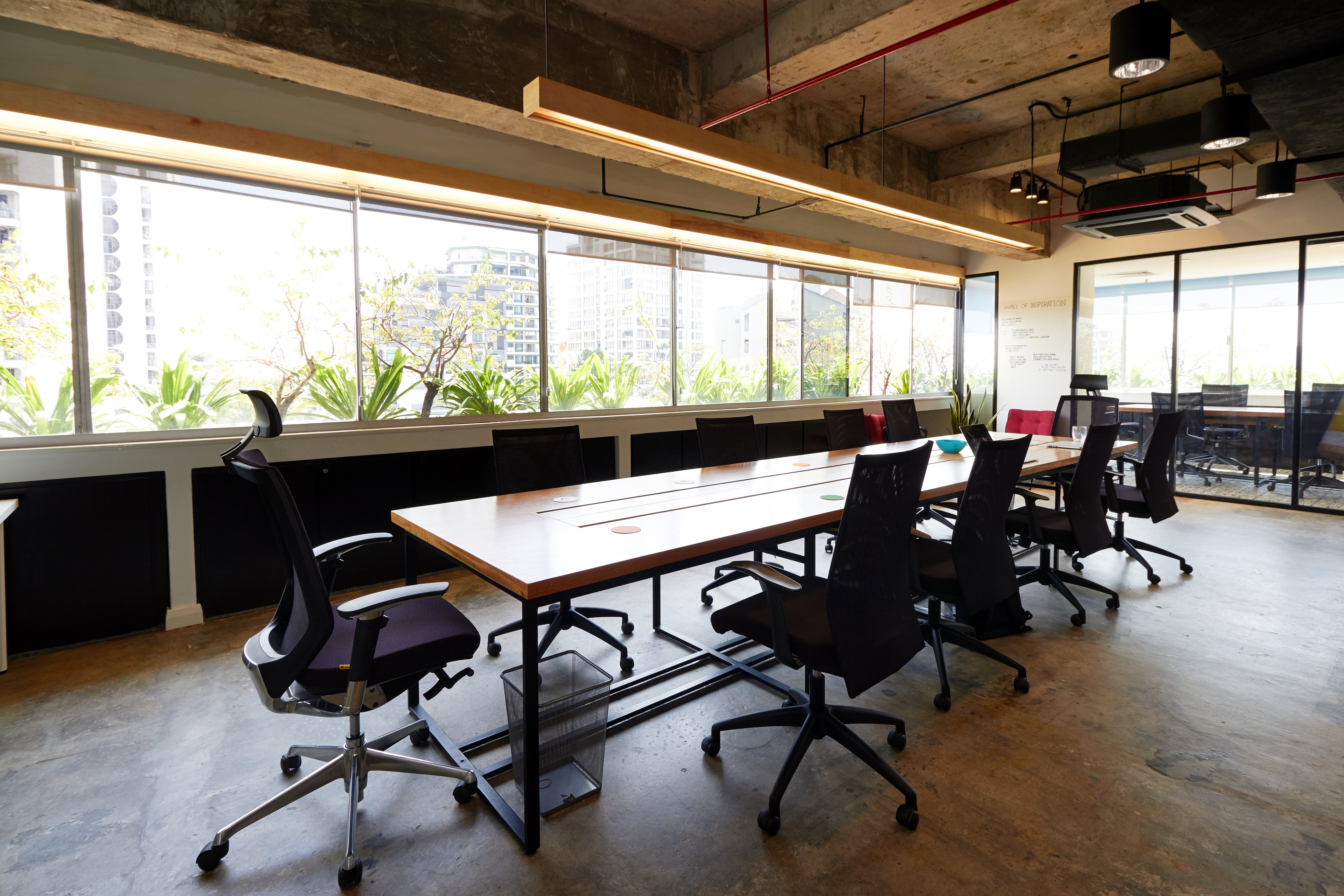 iStart - Kuala Lumpur
$105 / 1 guest
Solid wood accents, natural light, and an unobstructed view. iStart is a place of balance where concrete, steel, and tech meet bright and earthy interiors. This space can be found in Bangsar which is a more quiet residential area full of luxurious low-rise condominiums and entertainment centers. It's a fitting workspace location for someone looking for a change in scenery away from the skyscrapers.