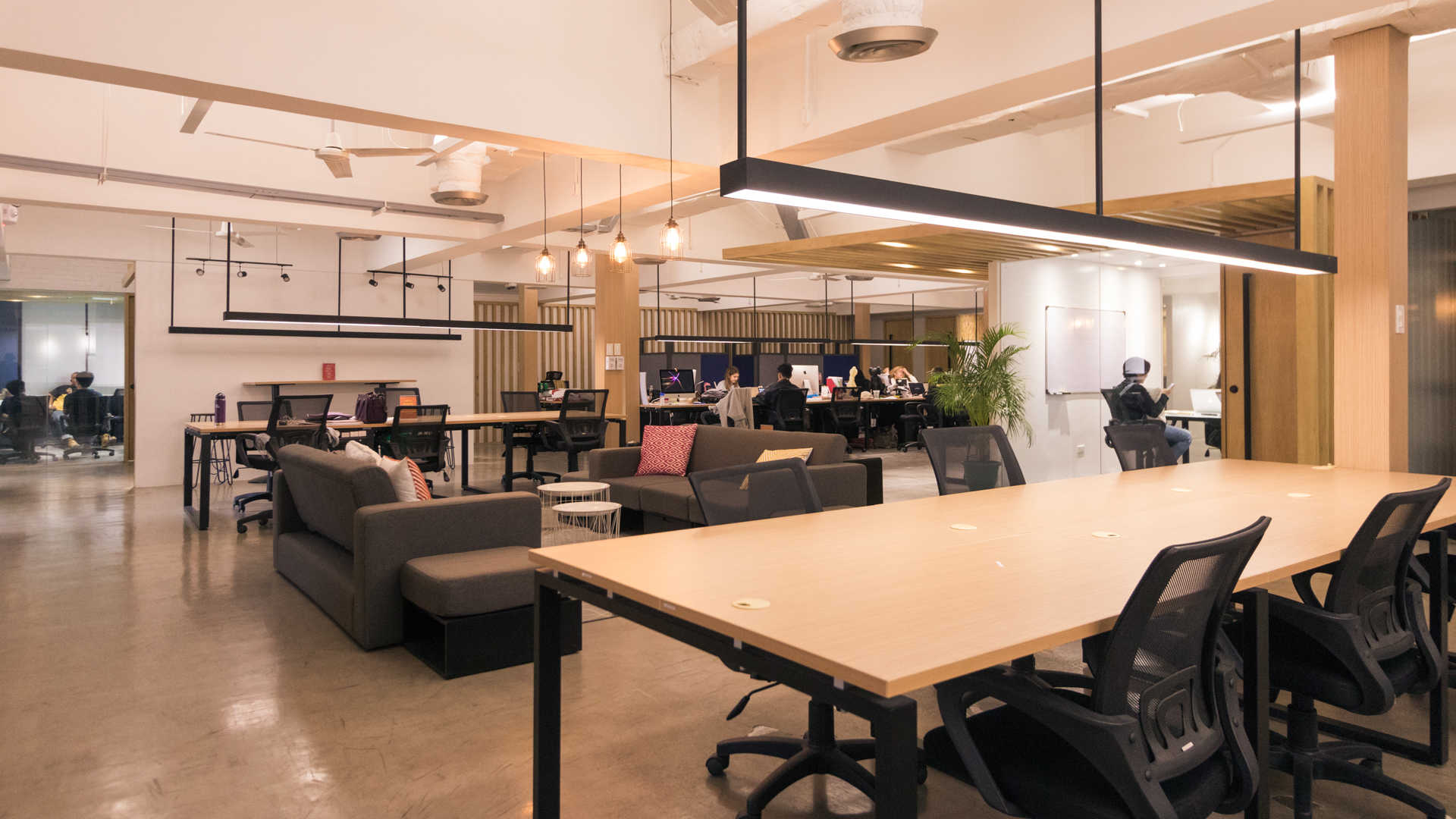 The WRKSPCE, Manila
Since the COVID-19 pandemic hit the globe earlier this year, the corporate real estate industry has felt the impact. As companies of all sizes implemented work-from-home protocols, offices around the world sat empty. In turn, as these same companies look to reduce costs, many have surrendered their office spaces.
According to Cushman & Wakefield, Hong Kong has witnessed multinational companies surrender more office space in the last quarter, pushing vacancy rates to the highest in 15 years. In Hong Kong Central, Grade A office vacancy rose to 5.6% in July, up from 5.0% in June due to weak demand. Likewise, tenants gave up a total of 949,000 sqft of floor area in the first 6 months of 2020, with the rate of surrender jumping 55% in Q2 versus Q1.
However, this is not limited to Hong Kong. Given that real estate is one of the largest costs in operating a business, we expect lease surrender cases to become more prevalent as a cost-savings mechanism. Particularly as home office arrangements and lease flexibility become key considerations for business continuity plans.
But what exactly are lease surrenders and how can they save businesses money?
What is a Lease Surrender?
In short, lease surrenders, also known as surrender offices or breaking a lease, are when businesses terminate their office contracts earlier than stipulated. This can be for multiple reasons, however the big driver in today's context involves cost-saving. As businesses look to save on costs and to keep employees safe, many have adjusted to a fully-remote or distributed workforce. In other words, businesses no longer need large long-term office space.
However, lease surrenders aren't just a matter of returning the keys to the landlord without any cost. They can be complicated and leave companies on the hook for large sums of money. So how can businesses legally terminate their contracts early whilst minimizing the cost of doing so?
How Can Businesses Terminate Lease Agreements Early?
Before deciding on terminating a lease early, businesses should read their rental agreements to confirm how long the lease is for, how much notice has to be given before you decide to renew or not, and whether there is a termination clause. However, depending on contract terms, there are several options available to businesses looking to end their contracts early.
1. Buy Outs
In some cases, landlords may allow businesses looking to end their lease early to pay a lump sum based on the value of the remaining lease. This can sometimes be negotiated, however in most cases this is a costly option especially if businesses have several months or years left on their lease.
2. Transfer of Lease
A transfer or assignment of lease involves transferring the lease ownership to another business. In these scenarios businesses will need the consent of the landlord on what type of business is taking over the lease but it can be a good option the reduces cost for those looking to end their lease early.
3. Sublease
A sublease involves renting out parts of the space to another business who pays partial rent to the original lessee to help pay the full rent. In other words, there is a master tenant (the original lessee) and a subtenant. This is a great solution for those who want to downsize but wish to still keep a permanent office space, however, businesses have to communicate with landlords to ensure a sublease is allowed.
Businesses should also take note if there is a force majeure clause within their contracts which frees both parties from their obligation if there is an unexpected external event beyond their control.
How Can Businesses Find a Replacement Tenant?
For those businesses who can transfer their lease or sublease their office, the next question is how can they find a suitable tenant? Some businesses may already know of another suitable business looking for an office space but for those who don't know where to start, the easiest solution is to list the available space on an online marketplace.
On these platforms you can create and update your own listings and receive notifications on all potential leads for your office. By listing online you can significantly increase the visibility of your office space and find a suitable tenant much quicker.
If your business needs to terminate your office lease early or you need to downsize, any of the three options we discussed above will help reduce costs. However, the option that will be applicable to each business will depend on the specific terms within each contract.
For any assistance in finding a new tenant for your current office, reach out to us at spacepartners@flyspaces.com or get started on your listing today.