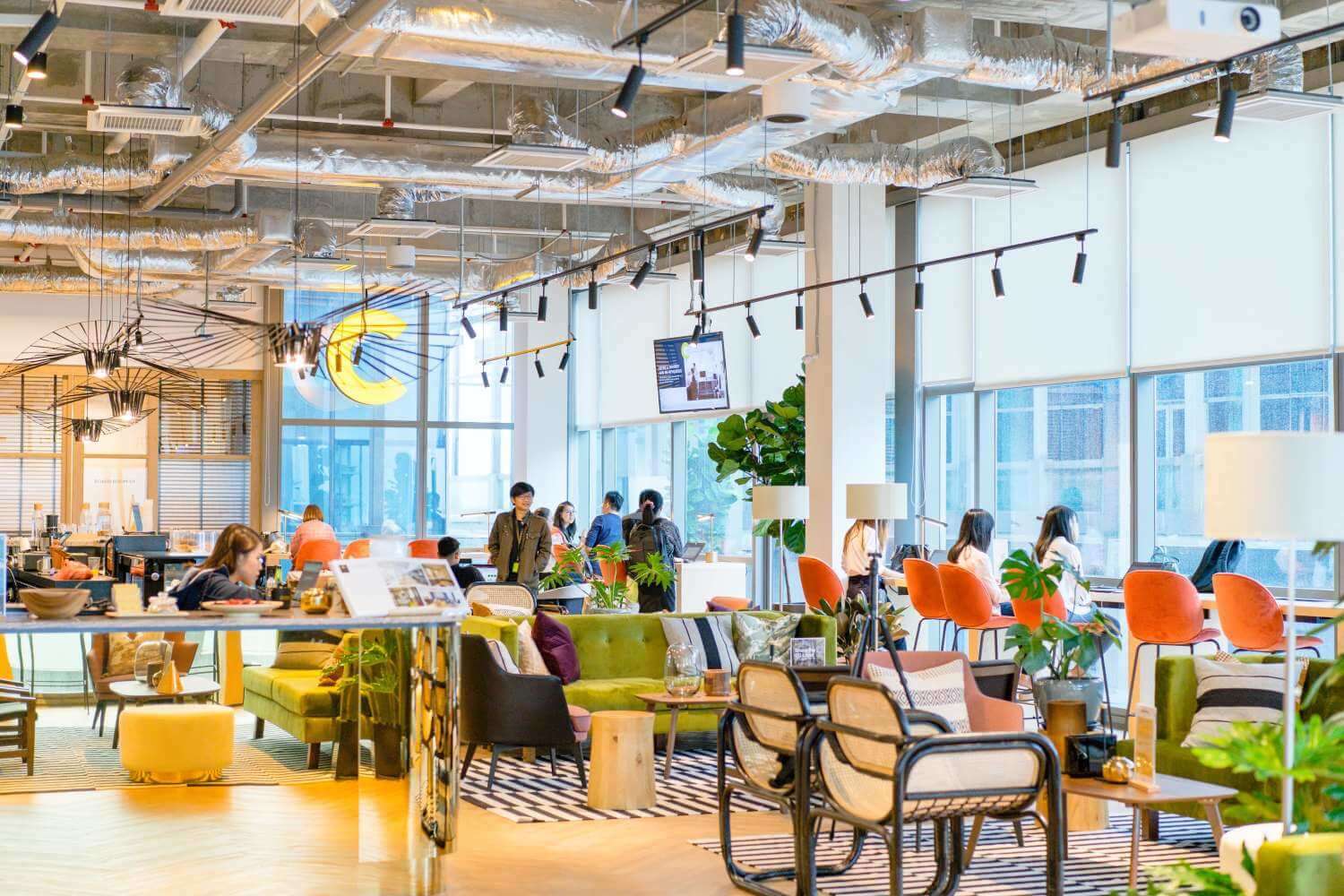 Common Ground KL Eco City, Kuala Lumpur
At the heart of the business, more than just offering a physical workspace, Common Ground aims at redefining workplaces with its contemporary and stylish coworking spaces. Juhn Teo, the co-founder, explained further, "The vision of Common Ground is to support the powerful society and create a vibrant ecosystem that is harnessed through the coworking space we offer. We wanted a meeting place to build an interaction, partnership, network, and exchange ideas and expertise among members, in which individuals and businesses can gain from each other's accomplishments and failures."
In early 2017, Common Ground was opened as the brainchild of the former CEO of Guocoland Tower's REIT, Juhn Teo; the Catcha Group's Business Development Manager, Erman Akinci; and advertising executive-turned-entrepreneur, Roen Cian Nagapan. Common Ground is also powered by Catcha Group, an Internet conglomerate.
Read also: Working in Kuala Lumpur: Healthier Workspace for Greater Productivity
Adding to the flagship branch in Bukit Bintang, Damansara Heights, Mont Kiara, and Taman Tun Dr Ismail, to date, Common Ground has flourished to become the homegrown coworking brand that's currently leading the game with more venues across Kuala Lumpur as well as Klang Valley and one in Penang. On top of that, it has tapped into the potential business hub of the Philippines by opening three spaces in Manila!
With the big, amazing, and talented manpower that they have, they managed to make each and every space to deliver its own unique offering.
Growing bigger and better! After all, what makes it successful in a short period of time? The triumph was establishing a Common Ground at a moment when individuals are increasingly in need of more of their usual workplaces and of the increasing need to communicate and socialize while preserving a company professional atmosphere, says Teo.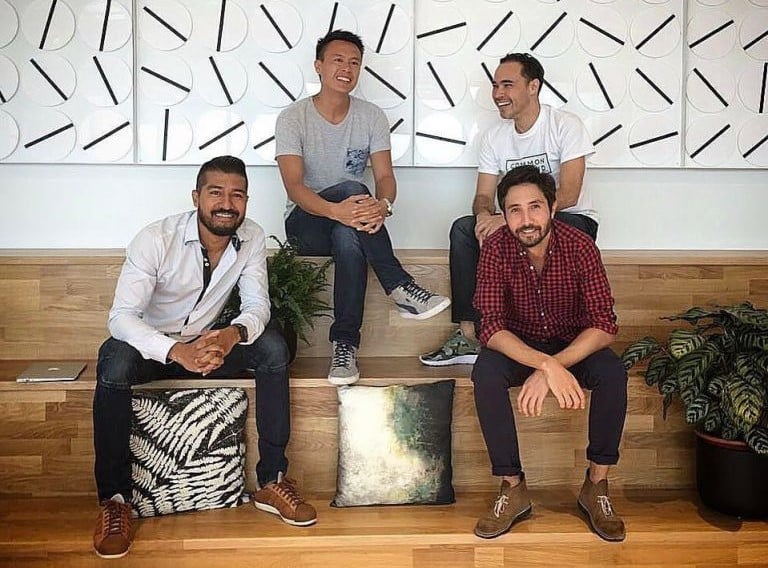 Image Credit: Catcha Group
Behind their victory, Teo and his three other co-founders – entrepreneurs Erman Akinci, Roen Cian Nagapan and Rabin Nijhar – are not missed from facing some business challenges like many other entrepreneurs in the world are dealing with. For them is how to educate the market and persuade them that the importance of a coworking space is real; from financial savings on their property to a wider community which can genuinely boost their business and daily pleasure at work.
Leveraging each other's expertise and knowledge in tech, real estate, investments, and operating fast-growing companies also contributes to the success formula for the co-founders. In reality, it leads Common Ground to something vibrant that Teo thinks is essential for the success or failure of a start-up company. That's much more like the reason why they started the company initially, to portray what coworking is all about.
Read also: Here's Why You Need a Coworking Space in Kuala Lumpur
Begin with a startup, finish it with an empire! That's how the Common Ground life is. Looking at their success story which was firstly crawling into the market as a startup, and now standing strong with many outlets throughout Southeast Asia, this giving hopes and inspiration in motivating many talented entrepreneurs and business to chase their dreams.
Once Teo said, "Find a partner with the same ideas and with the same skill or character that helps to achieve it. Then ensure that you yourself have the right qualities to make your journey much harder than working for someone else." Do you find yourself in having these qualities - perseverance, resilience and hustle? If you don't, as the time is ticking you better make your way then!
Below are all the current and soon-to-be-opened venues across Southeast Asia which are providing distinct working atmosphere and experience:
Kuala Lumpur
Menara Worldwide, Bukit Bintang - boasts a 360 picturesque view of Kuala Lumpur Golden Triangle
Wisma UOA Damansara II, Damansara Heights - relish a clear view of lush greenery and KL City Center
Menara KEN TTDI, Taman Tun Dr Ismail - offering a lifestyle that promotes close-knit community living within the affluent residential area
KL33, Jalan Sultan Ismail - bask in the glitzy shopping scene of Jalan Bukit Bintang
Q Sentral, KL Sentral - conveniently located within a stroll away from the largest KL international transportation hub
Wisma Mont Kiara, Mont Kiara - benefits the prestigious address of an affluent neighborhood in Kuala Lumpur
Jalan Kolam Air Lama, Ampang - exclusively designed for Petronas Dagangan Sdn Bhd in promoting collaboration and work-life balance
MyTown, MyTown Shopping Center - where work, play, and eat are so much easier and convenient (coming soon)
Menara BT, Bangsar South - the best of many worlds, surrounded with residential, commercial, and lifestyle components (coming soon)
KL Eco City, KL Eco City - strategically situated in the epicenter of The New Golden Triangle, Mid Valley City
UEM Edgenta, Bangsar South - at the forefront of workplace innovation, empowering UEM Edgenta staff with resources and platforms for meaningful work
Klang Valley
Jaya One, Petaling Jaya - the first Malaysia pet-friendly coworking space in nestled within the bustling ecosystem at the heart of PJ
Nucleus Tower, Mutiara Damansara - giving members immediate access to various convenience in the lively township of Mutiara Damansara
Citta Mall, Ara Damansara - tucked inside an eco-friendly shopping venue with a wealth of dining and entertainment options
Penang
Moulmein Rise Shoppes, Georgetown - in a land this beautiful, a coworking space situated within a vibrant boutique retail environment
Read also: Kuala Lumpur: The Fastest Growing City for Coworking Supply in Southeast Asia
Philippines
Arthaland Century Pacific Tower, BGC - give you an unobstructed 360 view of the city
IBP Tower, Ortigas - at the core of bustling CBD, offering convenience and more time for productivity
8 Rockwell, Rockwell - boasts of a 100% back up power and technology efficient amenities
Thailand
GT Tower, Rama 9, Ratchada - gearing to meet the sophisticated needs and requirements of local businesses as well as business travelers (coming soon)