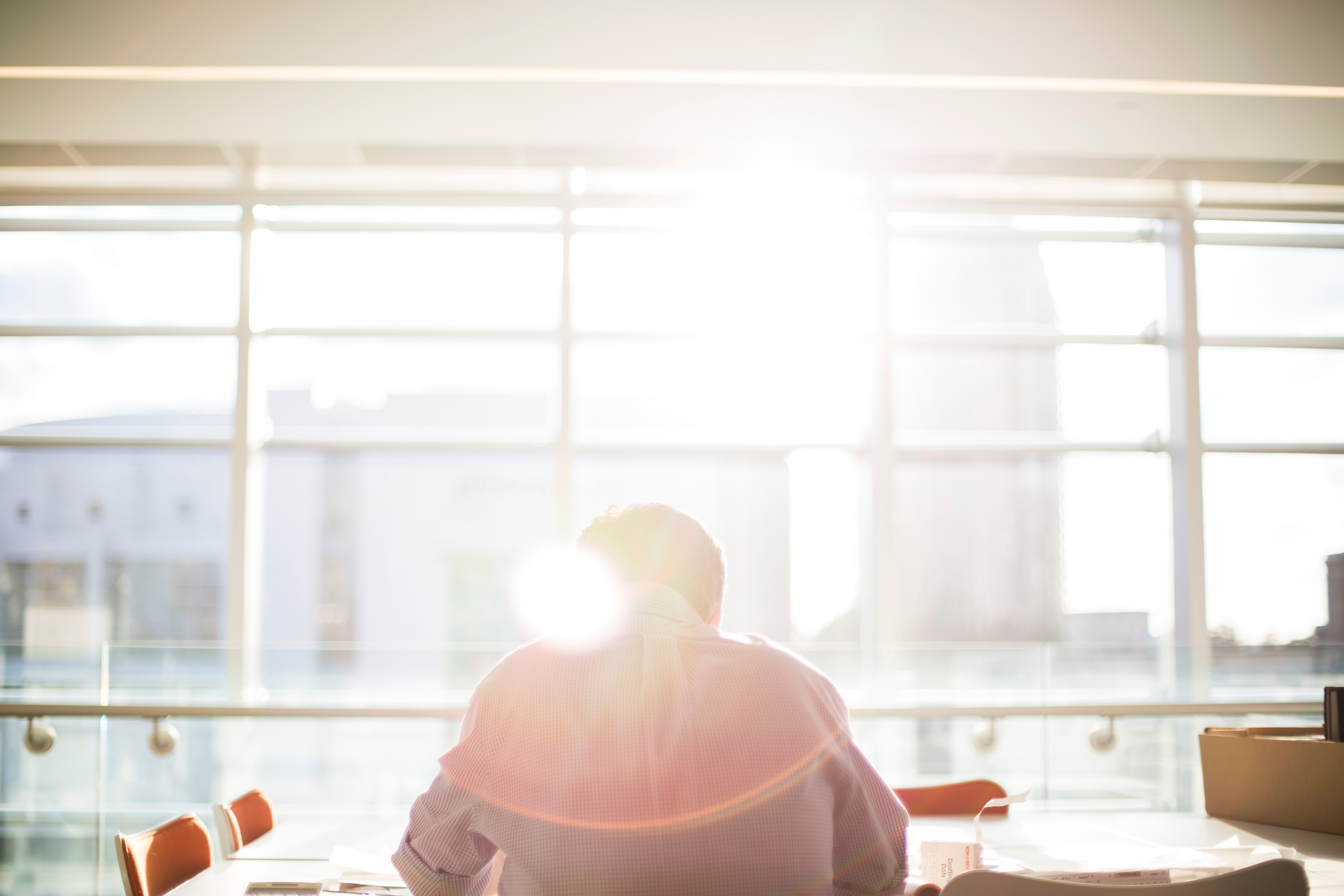 Photo by Bethany Legg on Unsplash
An office space is possibly one of the single most important costs for any company, and as the nature of work has evolved it's no longer simply about choosing the right location but about choosing the right type of office. Should you rent a traditional office or opt for its flexible counterpart? But what do those two terms actually mean? And which one is best suited for your business? Those are the questions we will answer in this blog post.
What are Flexible Workspaces?
First things first, a flexible workspace is simply an alternative to traditional offices. At the core, these are both places for individuals and businesses to conduct work. However, the key difference, and the reason they are called flexible workspaces is because they offer flexible, short-term leases on a rolling month to month basis. They are perfect office alternatives for individuals or small teams who typically work from home, telecommute and find coffee shops too disruptive, businesses in the early stages of growth, or companies looking to inject innovation into their operations.
Flexible workspaces have reduced overheads as all expenses - water, electricity, air-conditioning - are included in a fixed monthly rate, with the option to add extras, which will vary from operator to operator. Likewise, flexible workspaces reduce the need to hire additional staff for the reception and to handle administrative tasks as these are already provided by the operator.
There are various types of flexible workspaces to match different needs, but we'll go into that later in this post.
Flexible vs Traditional Lease Terms
In contrast, a traditional office requires a minimum 2-year contract with most businesses locked in for 5 whereas a flexible workspace only requires a minimum 3-6 month lease with most companies extending this up to 2 years depending on their requirements. Unlike their traditional counterparts, flexible workspaces can match the ebb and flow of businesses.
In other words, if a business needs extra space for new hires or need to reduce the number of seats they have, flexible workspaces can accommodate these changing needs whereas a traditional office will restrict this possibility considerably. This could result in either having to pay for unused space or working in a space that is overcrowded.
However, both flexible workspaces and traditional leases will require a deposit before you move in, but the amount will be much less for a flexible workspace, typically requiring only a one month advance. Whereas with a traditional office you might be required to pay a whole year in advance.
Another similarity is that both will require a notice of leaving. Again, this notice is much shorter for flexible workspace going up to as short as 4 weeks notice.
Companies should take on a traditional lease when they are confident in their growth trajectory and presence in the market, and most importantly, can afford to take on a traditional lease. Since these leases typically mean you get a bare space, it allows companies to have full control of the design, which is a factor that is limited with flexible workspaces that are already designed a specific way.
What are the Types of Flexible Workspaces?
As we mentioned above, there are various types of flexible workspaces, which is where the confusion can happen. Flexible workspaces are an umbrella term for a whole host of workspace options that are all suited for different needs, however the overarching commonality is that they are all fully-furnished and serviced. This essentially means that they are move-in ready on day one. So what are the main types?
1. Coworking space: this is a type of flexible workspace operator that is more focused on the popularized open-plan layout, however, they will also have private offices available for rent. In the open-plan layout, you can either rent hot desks or dedicated desks.
2. Hot desks: the cheapest type of flexible workspace where you simply rent a desk in the open-plan layout, however, you aren't guaranteed the same desk every time you come in.
3. Dedicated desks: Similar to hot desks in which you rent a desk, however, they will be a bit more expensive than a hot desk as they allow you to work from the same desk every time.
4. Private offices: these are your own 4 walls and are found within coworking spaces and serviced offices and are the most expensive type of flexible workspace, however they will also grant you access to the open-plan layout.
5. Serviced office: similar to a coworking space in terms of offering hot desks, dedicated desks, and private offices; however, the focus with these operators is on their private offices. Typically they have a more corporate feel to their design as compared to a coworking space.
It's not that one is better than the other, but one is probably more suited for your business than the other, and it's important to know which one that is so you can save valuable time and money.
If you're still not sure on whether you should opt for a flexible workspace or a traditional office, that's why we're here. Subscribe to our newsletter below to get more blog posts like this or simply get in touch with one of our Space Experts for a free consultation.