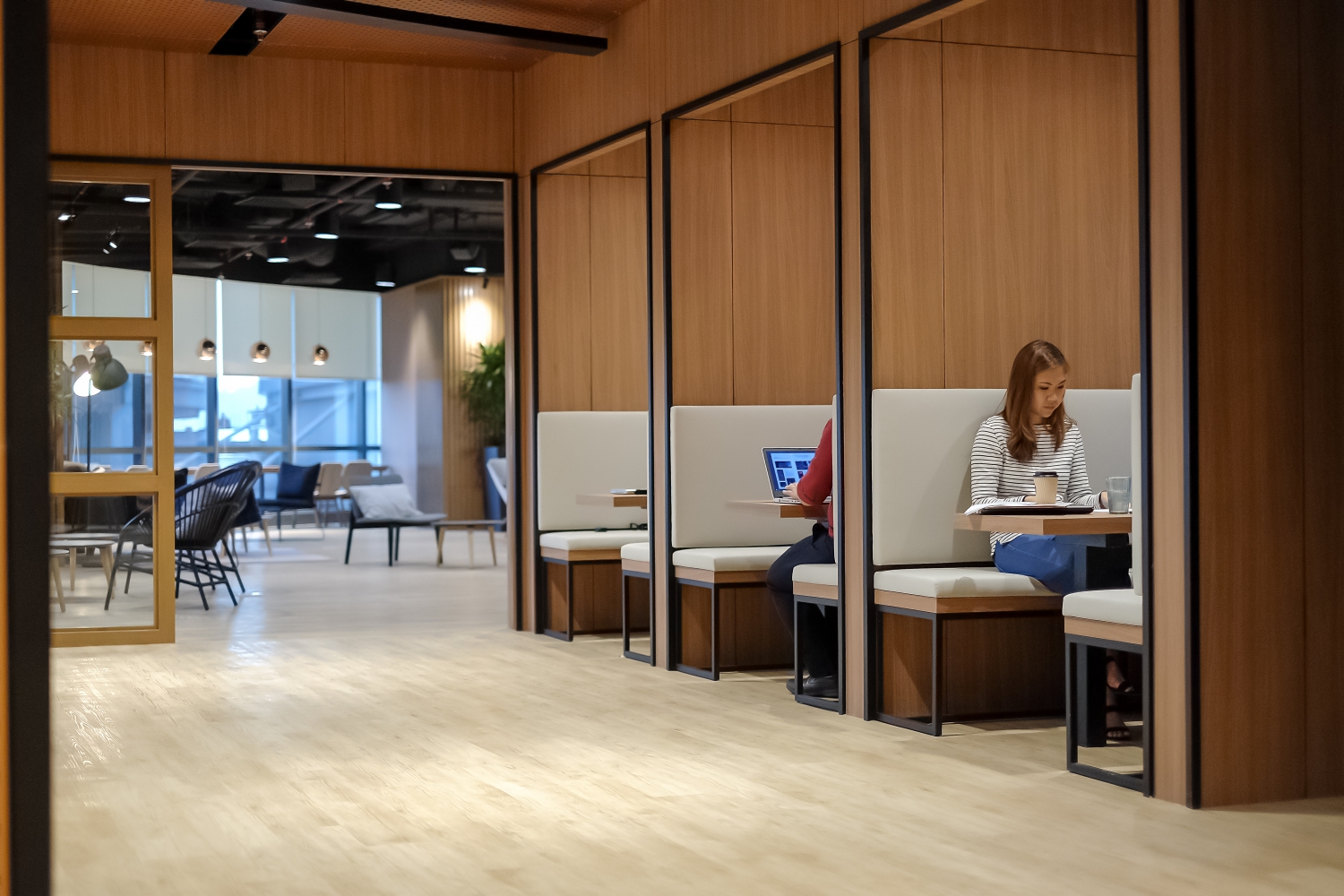 The last two years have seen the continued adoption and creation of flexible workspaces across Southeast Asia at a seemingly unstoppable rate. Currently 5% of the regions office space portfolio is made up of coworking spaces, however CB Insights estimates this to grow to 15% by 2030. Going hand-in-hand, Cushman & Wakefield expect the demand for these spaces to grow at a 10-15% annual clip. In fact, a report by Instant Offices suggests that in 2018 the flexible workspace market in the region is the fastest growing in the world, being home to 6 out of 10 of the largest markets for flexible office space.
Regional Trends
As the square footage of flexible office space has grown at a rate of 22% over the last seven years, it's no shock that reports are predicting 30% of all commercial office real estate to be defined as flexible by 2030. Whereas in the West this growth has traditionally been linked to the thriving freelance and startup culture, Cushman & Wakefield report that in Asia the main drivers for the growth of coworking spaces the last two years is the increasing demand from corporate occupiers. In tandem, the share of freelancers and independent workers has dropped by nearly 15%.
Drivers of Growth
Currently, Southeast Asia is home to 6 out of 10 of the largest global markets for flexible office space - whether it be coworking spaces, executive suits, or serviced offices. So what have been some of the key drivers of this growth?
In Malaysia, continued support from government-led initiatives by Malaysia Digital Economy such as the Malaysia Digital Hub and Malaysia Tech Entrepreneur Programme, have helped operators gain popularity and recognition amongst various industries - one of the countries now largest coworking operator Common Ground reached full occupancy in just 4 months with its first site in 2017. Likewise, technological advances have enabled more people to adopt a flexible working culture which has in turn pushed the continued emergence of local, regional, and global coworking operators.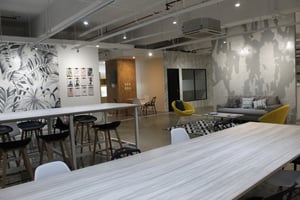 Similarly, as the Philippines has become one of the region's most dynamic economies - with HSBC reporting the country's GDP growth at 6.5% in 2018 - the coworking and serviced office industry has taken up a significant proportion of the real estate industry. This is further aided by the BPO industry, which by the end of 2017 employed an estimated 1.4 million people and has pushed for flexible workspaces with larger cuts.
In contrast, Singapore's notably high office rental rates have paved the way for more flexible, cost-efficient options to cater to the growing number of startups and freelancers that are taking the country by storm. Moreover, the city-state's status as the largest startup ecosystem among the ASEAN countries is reinforced as the number of flexible centres increases - from just 1 space in 2009, the country is now home to 50 such spaces.
Indonesia is also no stranger to this growth in both the supply and demand for flexible working options, but rather than the focus on coworking the serviced office industry remains more attractive with 3 of the largest providers in Jakarta focusing on flexible serviced options with Virtual Office solutions. Operators such as Voffice have continued their expansion as the demand from corporate clients has continued to grow, however, the country has also witnessed the growth of independent coworking locations as the growing tech and service sectors demand a different type of space.
Acquisitions and Consolidations
Due to the sheer level of competition in the region, we are starting to see operators find new means to attract and retain members. A common trend to achieve this has been through consolidations and acquisitions in order to improve upon the quality of their space whilst also finding their niche in order to differentiate themselves from the crowd. Going hand-in-hand with this trend is the race to integrated platforms with several companies vying for the top spot as the workplace-as-a-service platform. Global examples of this include WeWork's Powered by We service and ShareDesk's Optix.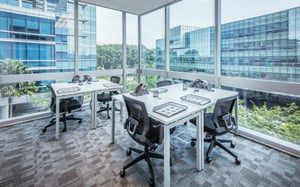 In terms of acquisitions and mergers we saw JustCo and Gunung Sewu announce a joint venture 2 months after JustCo closed on Series B funding with Sansiri, placing their valuation at US$200 million. The goal is to bring the Singapore-based operator across the border to Indonesia and beyond, establishing a large multi-faceted community. WeWork also made its entrance into the region after their acquisition of Spacemob and SoftBank's $4 billion investment, marking their 200th space worldwide with their Beach Centre location in Singapore. Another notable development was the merger between Filipino coworking operator Acceler8 and Indonesian-based UnionSPACE, giving members of both access to coworking spaces across the region.
Forecasts for the Future
As an increasing number of corporates look to flexible workspaces for the flexible terms, scalable workstations, and savings on overall CAPEX, we expect the number of large coworking operators to also grow in order to cater to this demand. Likewise, in a region where businesses often expand across borders, coworking operators will follow suit by opening locations in multiple cities in order to better serve their member requirements.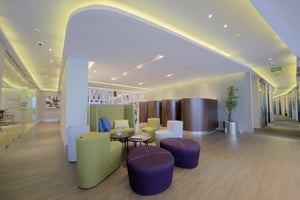 Not only do we expect regional expansion, but we also expect to see operators increasingly become more hospitality focused to improve the member experience. This would be facilitated by technology - apps that allow operators to communicate with their members efficiently, as well as allow members to network and collaborate amongst each other. After all, this is the purpose of coworking spaces and part of the appeal that has continued to attract a broad range of businesses and people.
Editor's note: this article first appeared in the FlySpaces Magazine, SpacesAsia V2 2019